Elf Adoption Certificate (Free Printable "Birth" Certificate)
Today we have a free printable elf adoption certificate! These are perfect for introducing your Elf on the Shelf.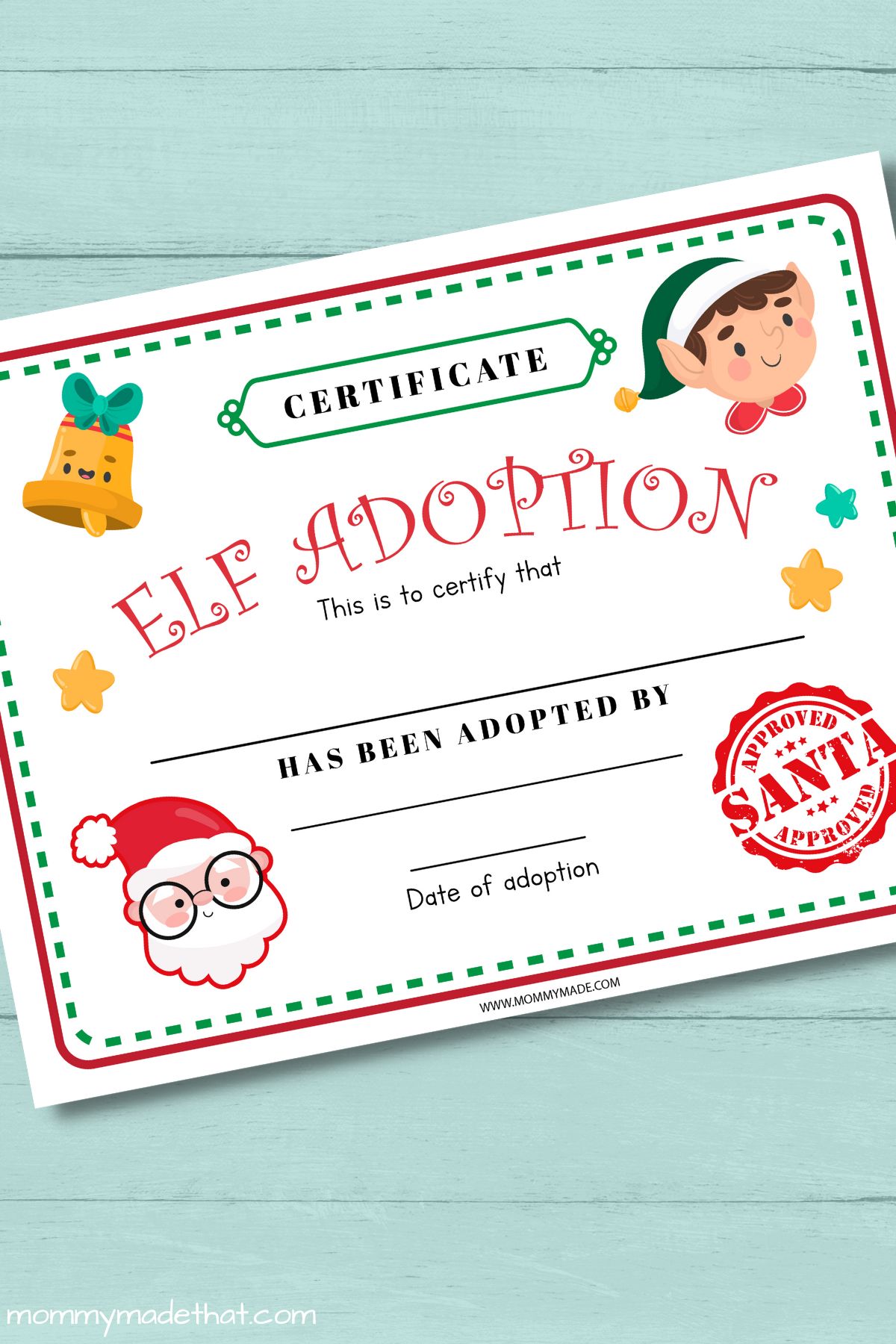 Looking for a good way to welcome your little elf and make him officially a part of the family?
We have this elf on the shelf adoption certificate! It's a good way to give your little guy an Elf name certificate.
It's a free printable you can grab, download and print out and helps to certify that your elf is adopted by your family!
This is, of course, an official elf adoption certificate, so fill it out carefully. And it's Santa Claus approved with an official stamp straight from the north pole.
We love a good elf on the shelf printable! And this official certificate is a must-grab for the holiday season!
Make sure to check out the rest of our fun Christmas printables and our elf on the shelf coloring pages for more fun elf printables.
How to Use the Free Elf Certificate Printable
First things first. To start the adoption process, you'll have to decide on a good elf on the shelf name!
Once your elf has a name that fits their personality and disposition, then you can start the official adoption process.
Print out the Elf adoption certificate, my son called it the "elf birth certificate" and fill in his or her name in big letters on the top line.
Then fill out the family name on the second line, and finally add the official adoption date!
Grab the Elf Adoption Certificate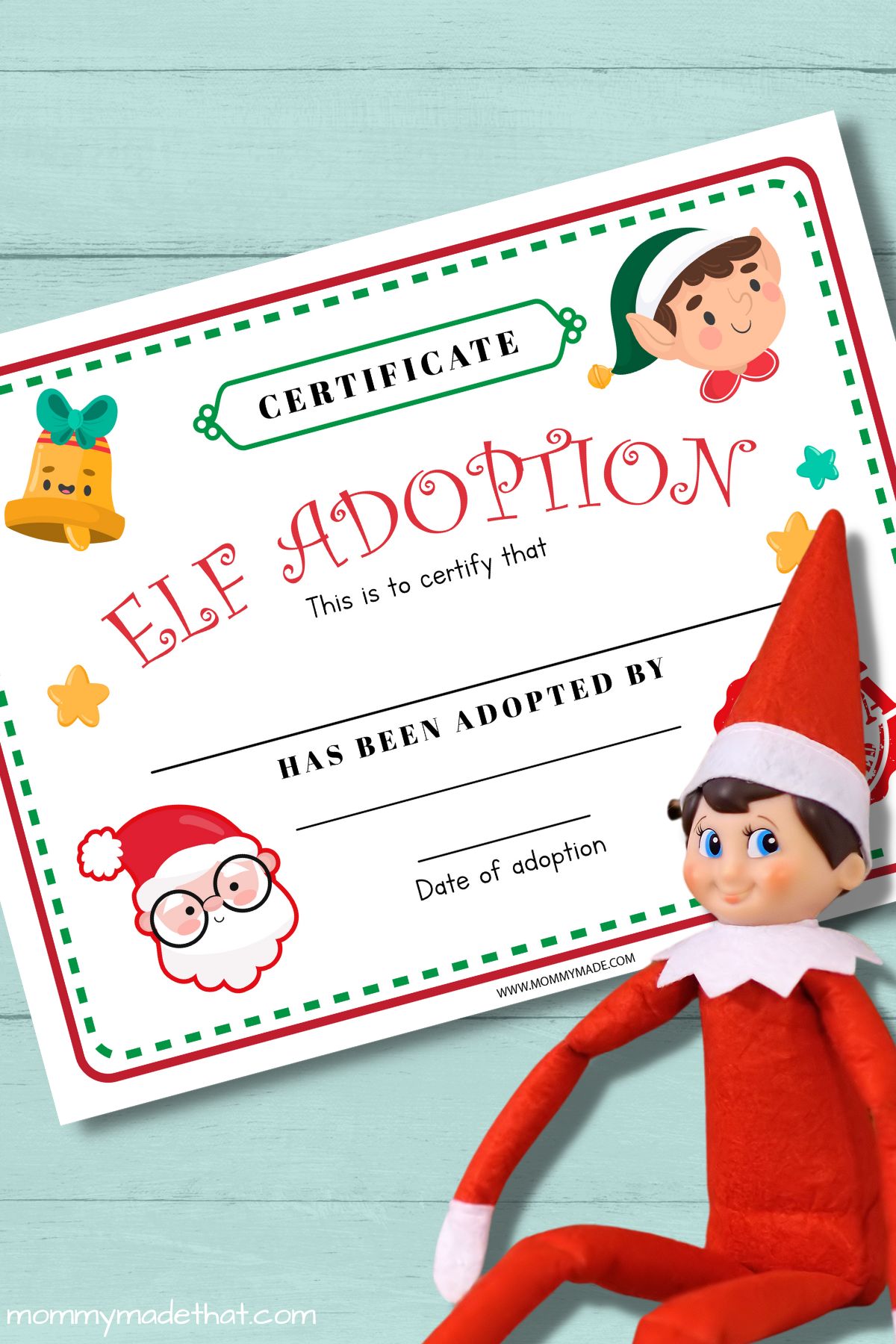 To grab the elf on the shelf certificate, put your email in the box below.
We'll send the printable straight to your inbox, along with our very best free printables to grab for the holidays!