Thanksgiving Bingo (Cute Free Printable Cards)
Today we have a fun Thanksgiving Bingo printable that's perfect for a little festive family fun. It's a perfect Thanksgiving game great for younger kids and adults alike.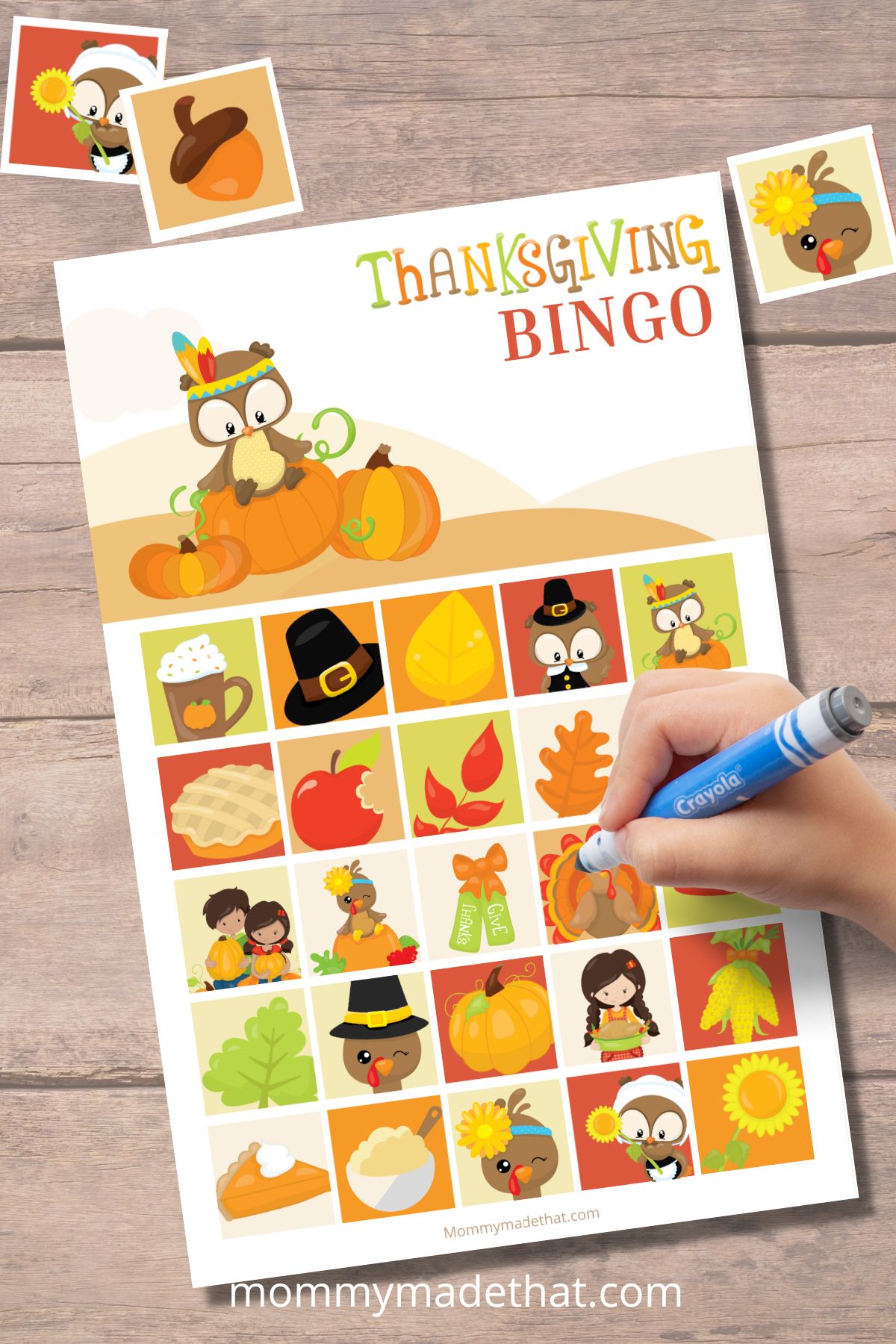 Bingo is a classic game that is perfect for family gatherings, and Thanksgiving is the perfect time to break it out!
This Thanksgiving, keep the kids (and adults!) entertained with this free printable Thanksgiving bingo game.
With 8 different game cards, everyone can play together. And when someone gets bingo, they can shout "turkey time!"
We have lots of fun free Thanksgiving printables that are perfect for keeping family and friends engaged and entertained, like our Thanksgiving scavenger hunt and our printable Thanksgiving placemats.
How to Play
Thanksgiving bingo is easy to set up and play. Just print out the bingo cards (you can find them below), cut them out, and you're ready to go!
To play, each player will need one bingo card. Once everyone has a card, choose one person to be the caller.
The caller will then draw one of the picture cards from a bag or hat.
Players will mark off the picture on their card that match the one that was called. The first player to get five in a row (up, down, or across) wins!
We used pictures so that even the youngest players will be able to play!
Thanksgiving Bingo Cards
Our printable Thanksgiving cards come 2 cards per page, totaling 8 cards all together.
They feature lots of adorable Thanksgiving features like turkeys, and pumpkins and kiddos enjoying the holiday.
To grab our free printable Bingo game, put your email in the box below. We'll send the free printable straight to you inbox.
These are for personal or classroom use only please, not for commercial use, thank you!
Thanksgiving is such a fun time of year, and this free printable bingo game is the perfect way to get everyone in on the fun! So print out some cards, gather up your family and friends, and get ready for some Thanksgiving fun!