Thanksgiving Color by Number (Free Printable Fun!)
Looking for some fun free Thanksgiving color by number pages? We have some fun ones right here.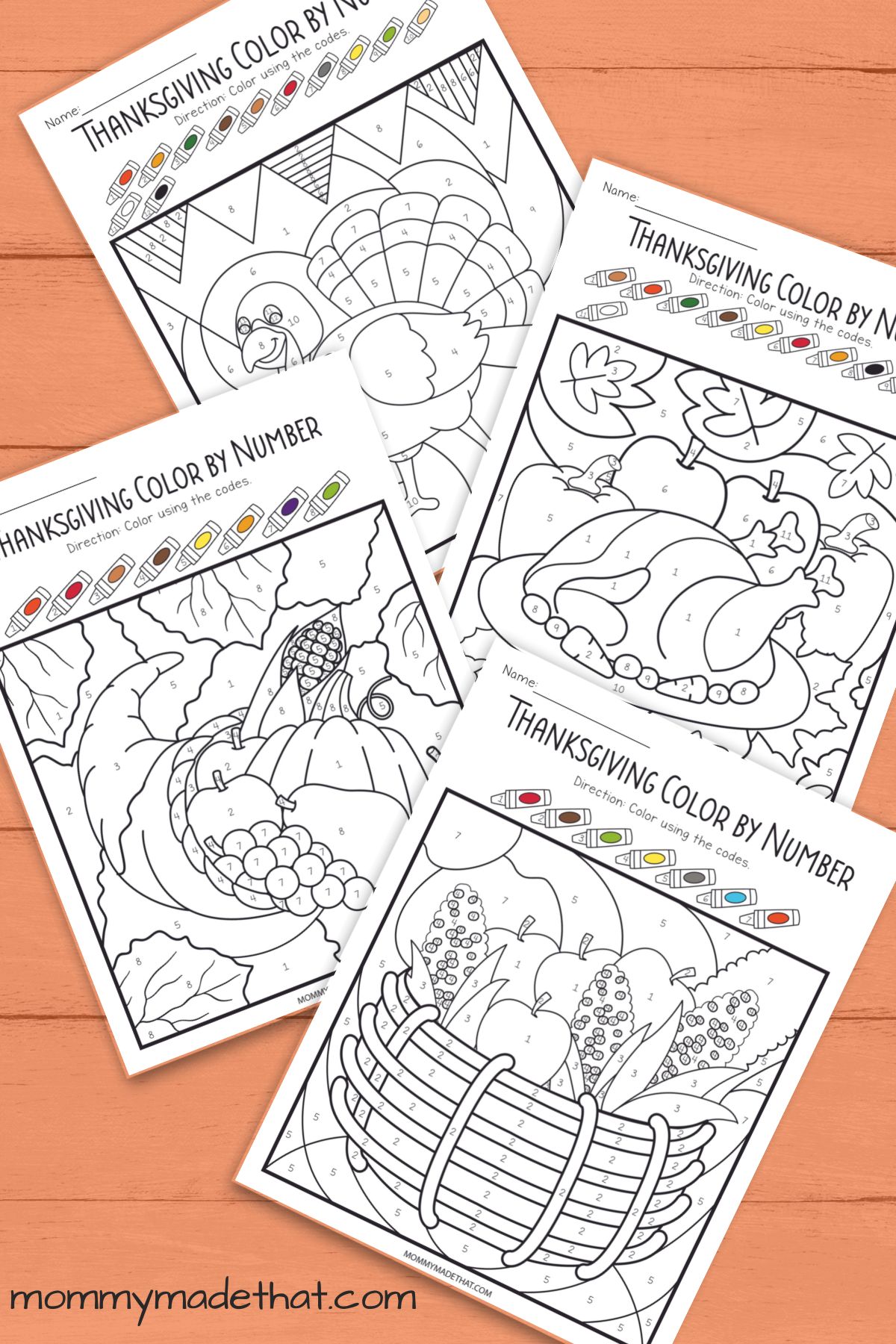 The Thanksgiving holiday is coming up, and we've been busy coming up with lots of festive fun for the Thanksgiving season.
These free printable Thanksgiving color by number coloring pages are a fun Thanksgiving activity for kids and adults!
I love color by number activity sheets because they're great for developing several skills. Any coloring activity helps develop fine motor skills, and it's a great activity to practice number recognition and color recognition.
These ones are slightly advanced Thanksgiving color by numbers, as they involve more detailed pictures and colors. But still a fun activity even for preschool and kindergarten students.
So grab your crayons and colored pencils and grab the free printable Thanksgiving worksheets!
It's a fun Thanksgiving printable that'll keep anyone busy and entertained for quite a while.
Thanksgiving Color by Number Pages
Our printable set of color by number pages features lots of fun Thanksgiving icons and figures.
The first coloring page features 2 cups of hot cocoa with lots of fall leaves in the background.
And a picture of all of our Thanksgiving favorite foods like pie!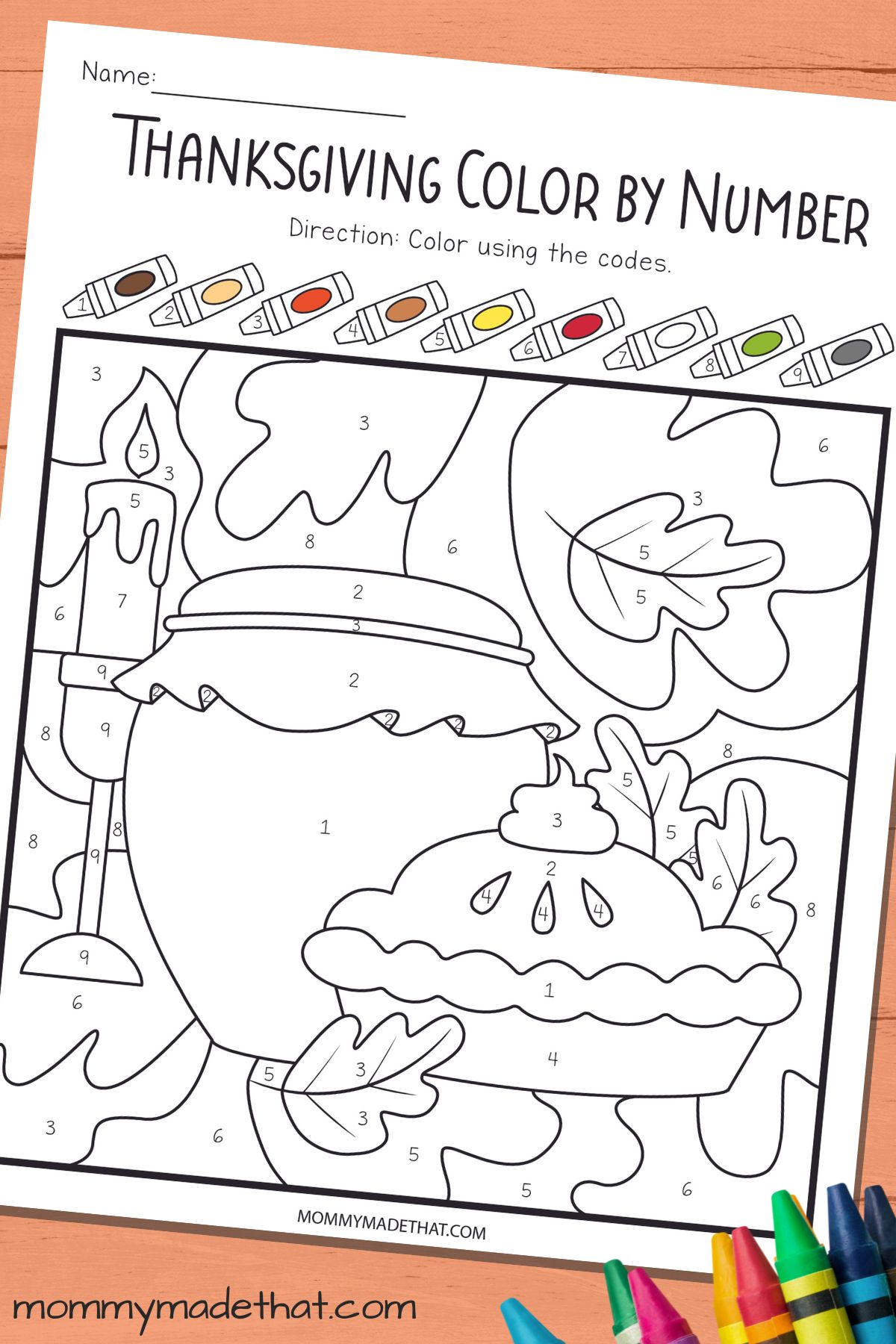 We also have 2 turkey color by number sheets. One featuring a cooked holiday turkey. And the other of a cute turkey in the forest with a big feathered tail.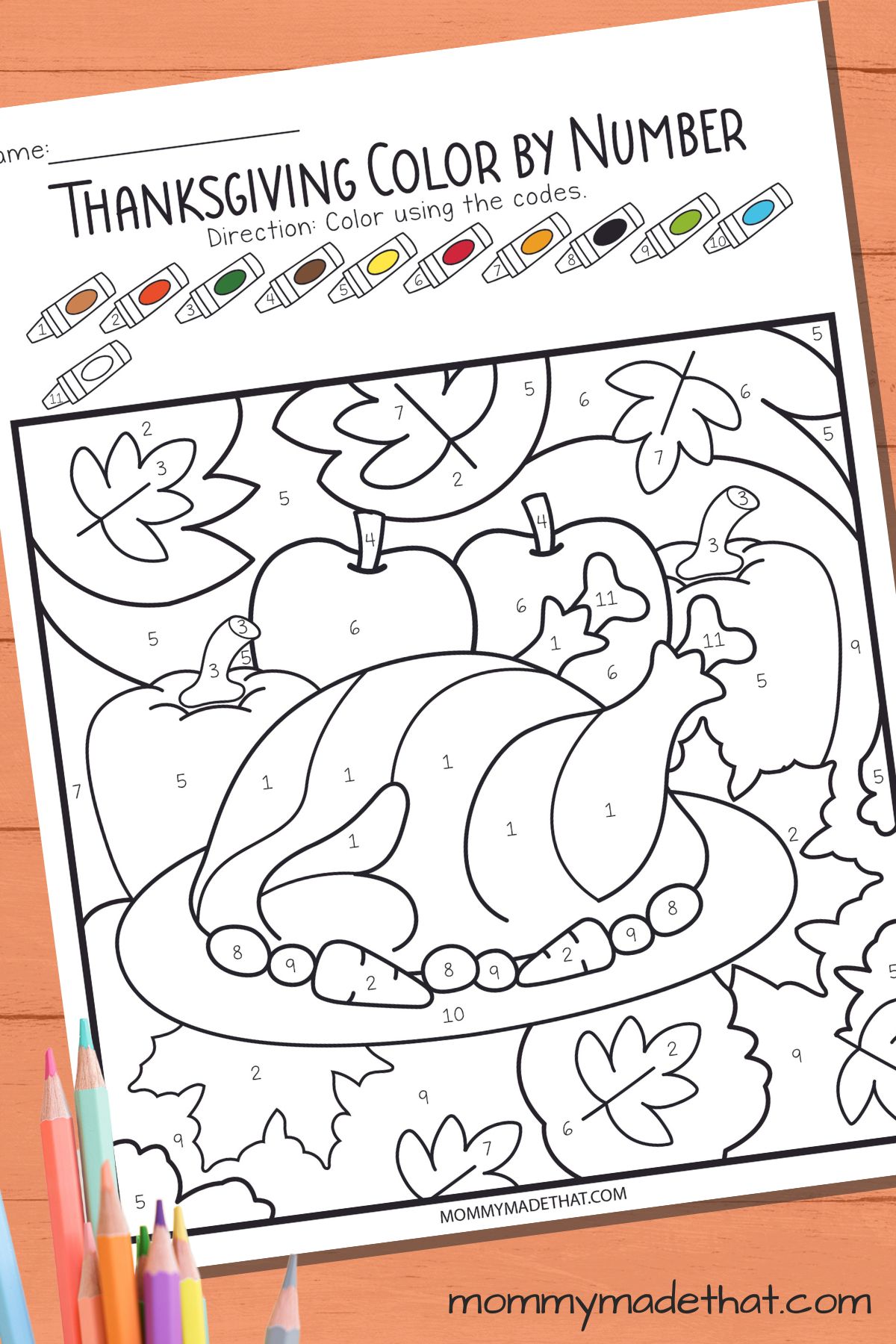 We also have some pumpkins, with a pilgrim hat.
And a big cornucopia filled with fall fruits and veggies.
These Thanksgiving coloring pages are a great way to add a little festive cheer into an everyday activity.
Grab the Free Printable Thanksgiving Coloring Pages
To grab the free printable set, put your email in the box below.
We'll send them straight to your inbox and let you know when we have more free holiday fun.
These are for personal or classroom use only, please. Not for commercial use. But feel free to download and print out as many as you like. Thank you!!
If you are looking for some Thanksgiving printables for younger kids, you should grab our Thankful turkey printable which is perfect for preschoolers and kindergartners. Or our printable Thanksgiving activity placemats which are great for kids of all ages.