Super Cute Printable Thanksgiving Placemats for Kids (Fun Activities and Coloring!)
These adorably fun printable Thanksgiving placemats are perfect for keeping kids entertained and busy while they wait for dinner!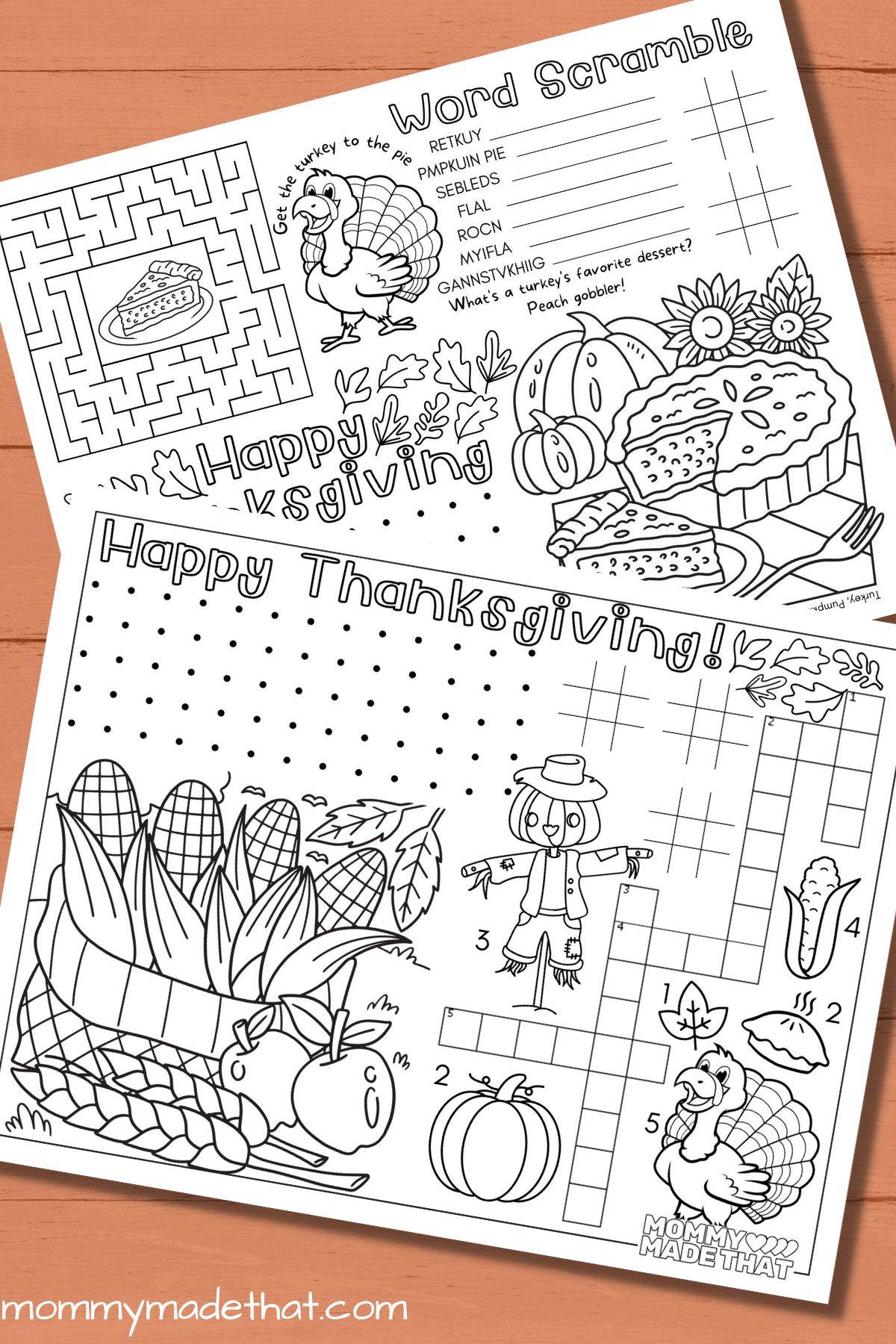 Waiting for Thanksgiving dinner is hard enough for adults, let alone the struggle it is for kids!
The excitement and anticipation can make for some fidgety children. So why not help keep them entertained before the festivities?
These free printable Thanksgiving placemats are perfect for the job! And one of my personal favorite of our Thanksgiving printables.
They're perfect for creating fun place settings at the kid's Thanksgiving table. Just set one out for each child and a box of crayons or colored pencils.
We love some good free Thanksgiving printables. They're a fun way to celebrate the holidays, like our Thankful turkey printable.
These coloring placemats are completely free!
We have two different versions of the thanksgiving activity placemats, so if they finish coloring one they can work on the second.
And if you like these, make sure to check out all of our Thanksgiving crafts and activities for kids!
The Thanksgiving Placemats
The first placemat we have has a word scramble, a Thanksgiving coloring scene, a maze, some tic tac toe boards and a dot game!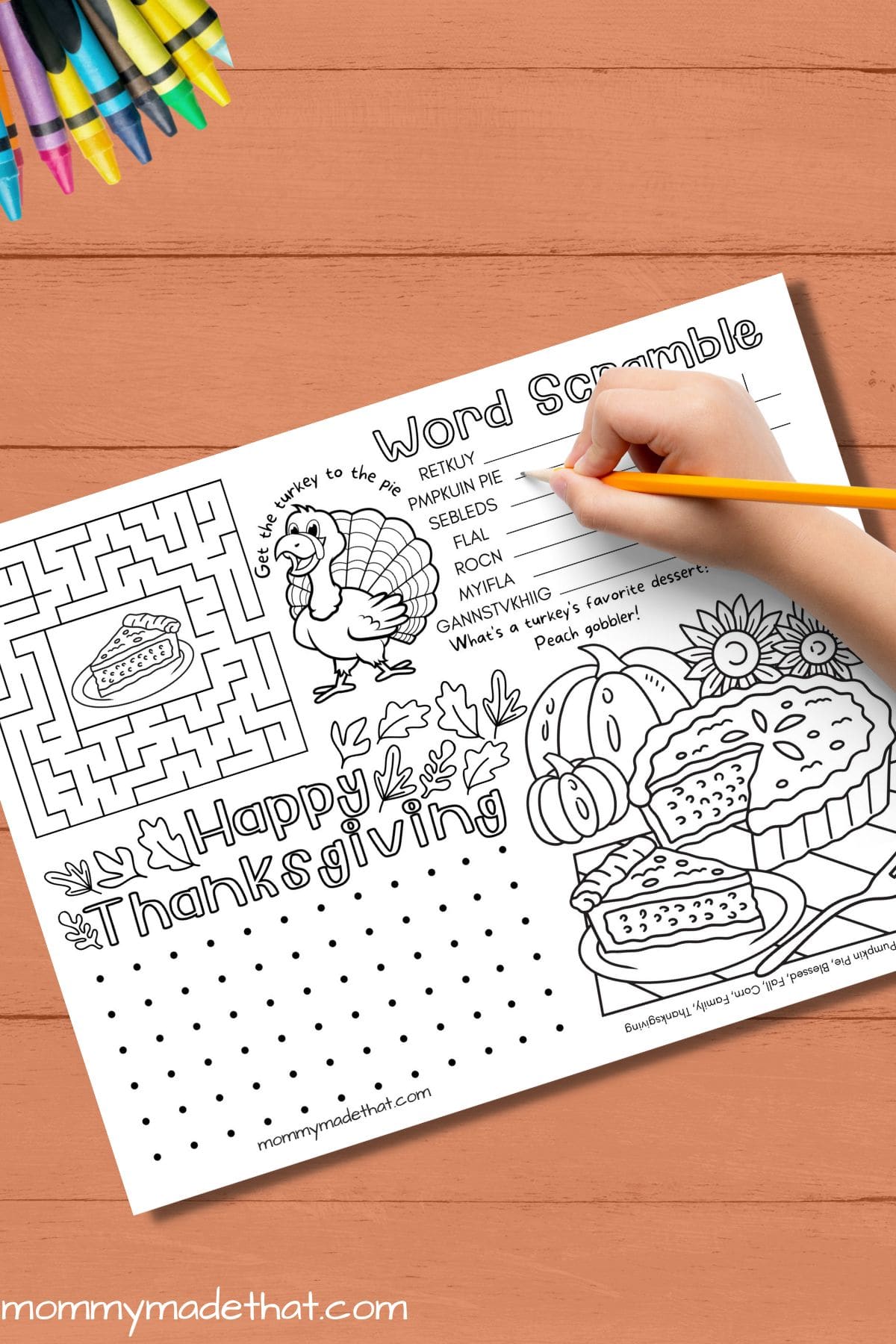 The second features a fun Thanksgiving crossword puzzle using pictures for the clues, making it good for younger kids to participate.
This one is great for even preschoolers because there is lots of areas to color and get creative.
It also has a coloring area, tic tac toe and another dot game board.
If you're not familiar with the dot and boxes game, it's easy and fun activity.
Start by deciding who will go first. Usually a simple round of rock, paper scissors does the job. Or just let the youngest go first.
Then the first player will draw a line, connecting two dots. Then the second player draws another line connecting two dots.
The turns go back and forth until a player is able to complete a box. If you "win" a box, you get to put your initials in it, and you get another turn.
Every time you win a box, you get a turn, so you could make lots of boxes potentially in a row.
Whoever makes the most boxes wins the game.
These would be great for a classroom Thanksgiving party as well! Plus the placemats help keep the tables clean. Less mess is always a plus!
Grab the Free Placemats
To grab the free printable Thanksgiving placemats, put your email in the box below.
We'll send both placemats straight to your inbox, along with some of our other freebies for you to grab.
This is for personal or classroom use only. Not for commercial use. Thank you!
We hope you enjoy the free printables! Happy Thanksgiving!!