Spooktacular Halloween Coloring Pages (Tons of Free Printables!!)
These free printable Halloween coloring pages are perfect for getting in the spooky spirit of Halloween. We've got lots, so buckle in and grab your favorites.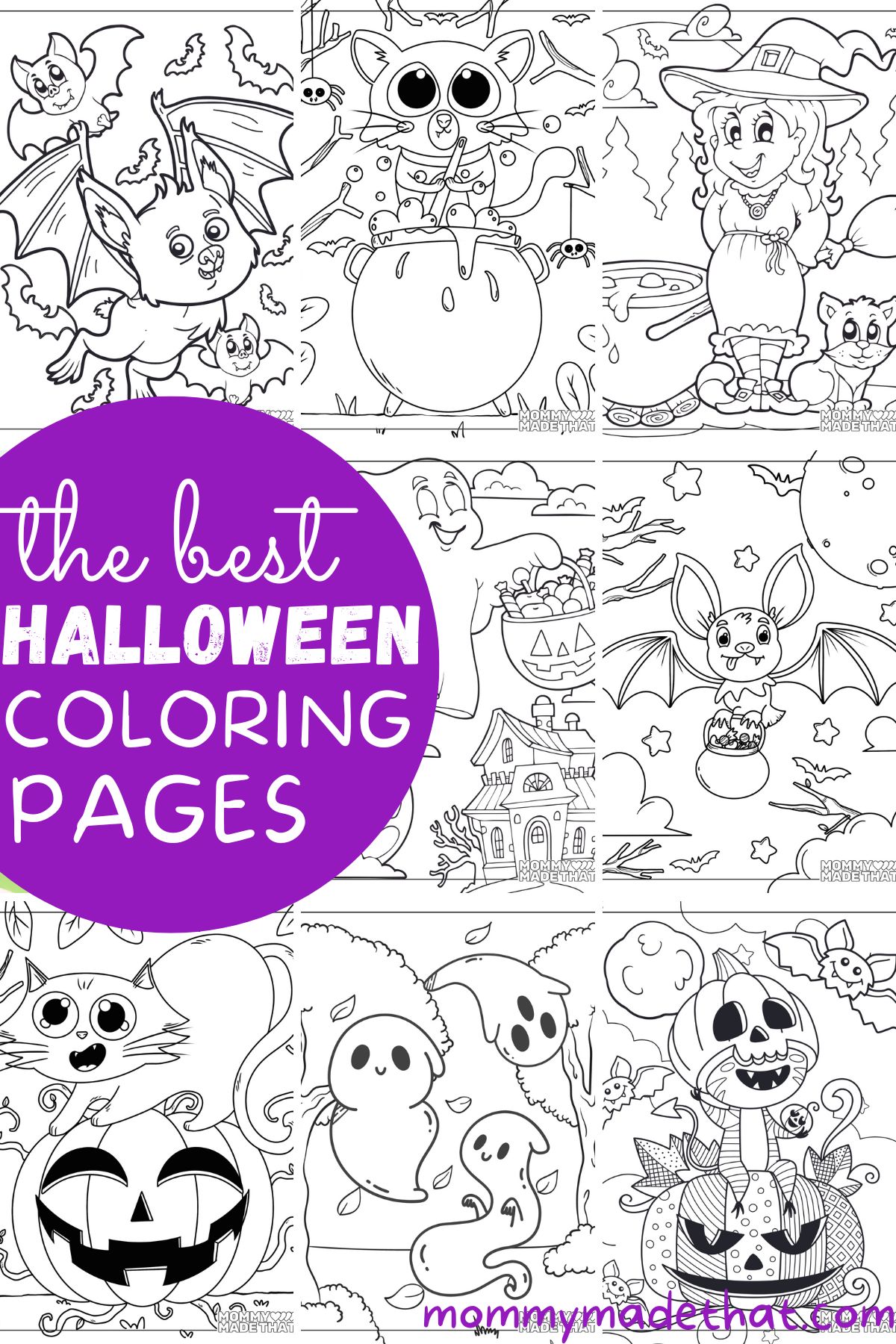 Witch Coloring Pages
Witches have always been a popular topic for coloring pages.
They are usually depicted as being very spooky, with green skin and black clothes.
But these cute witch coloring pages show a different side of witches. They are fun, cute and cheerful.
Ghost Coloring Pages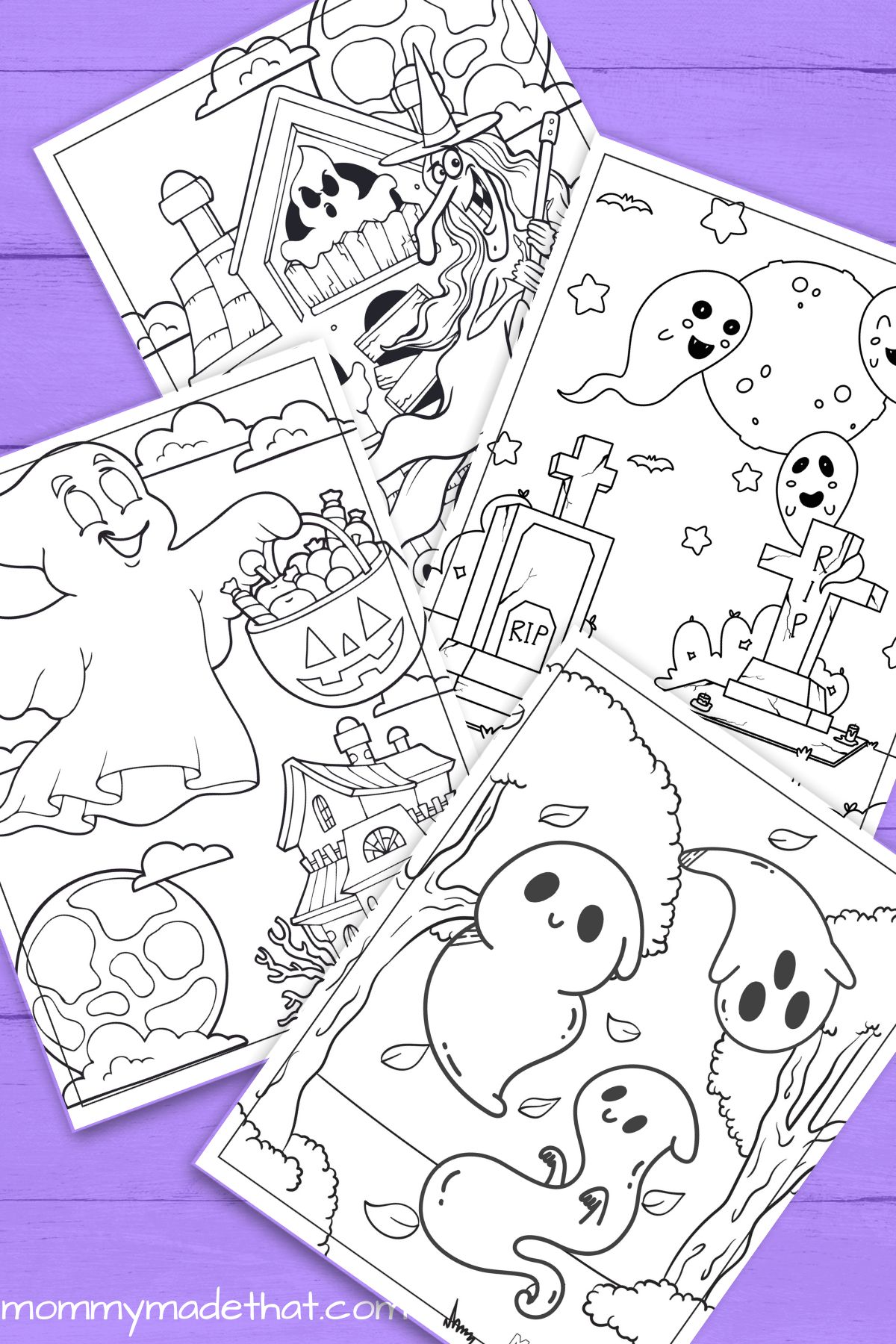 These ghost coloring pages are so much fun! The designs are spooky and creative, and they're perfect for Halloween. They would also be great for a party, or just for getting in the mood for the holiday.
We've also got lots of ghost templates too and a build a ghost craft.
Halloween Cat Coloring Sheets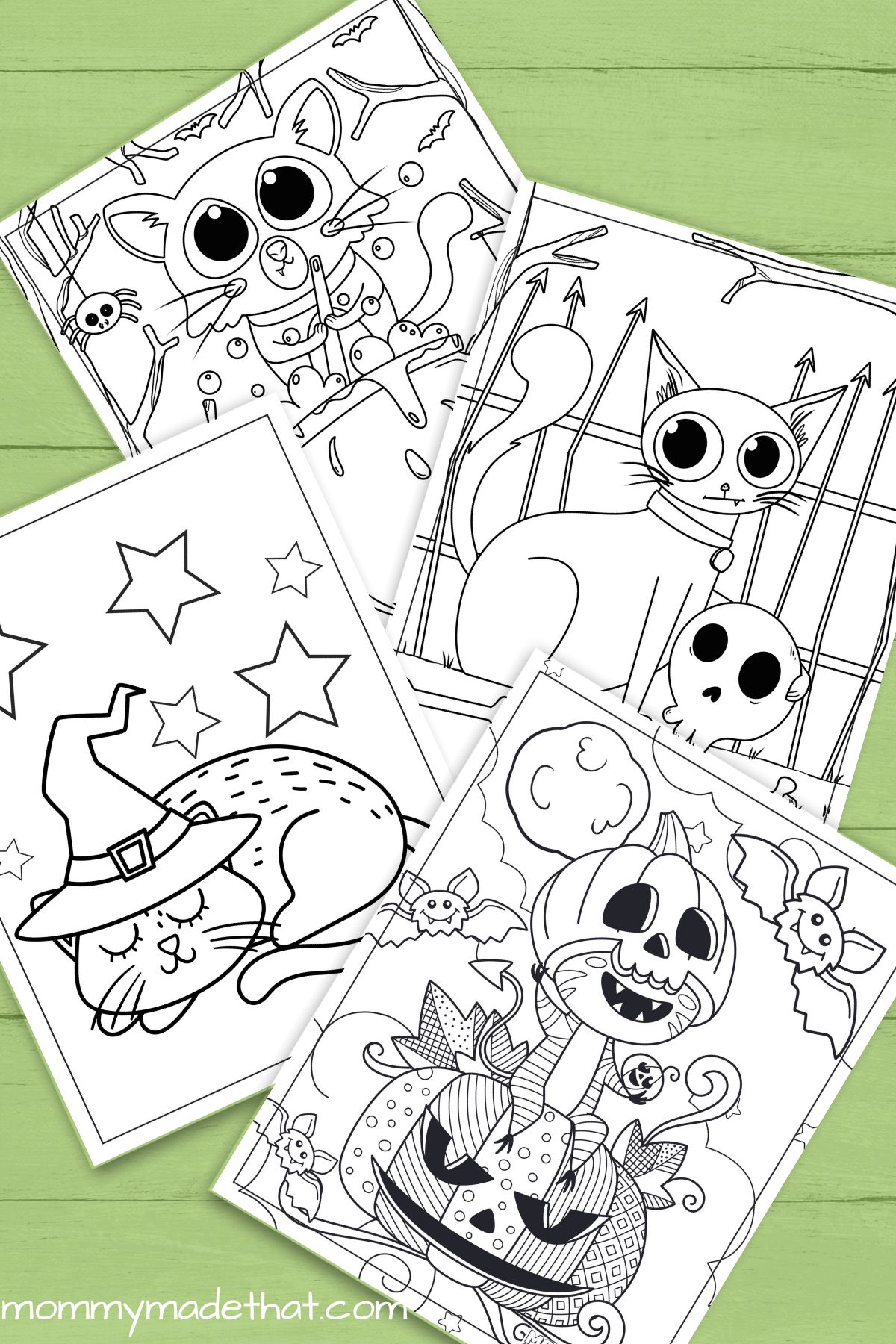 If you're looking for a fun way to celebrate Halloween, why not try some cat coloring sheets?
These Halloween cat coloring pages are filled with adorable cats, some in spooky costumes, others doing witchy things.
They're perfect for kids and adults alike, and they're a great way to get into the spirit of the season. So grab your crayons and the free coloring sheets.
Bat Coloring Pages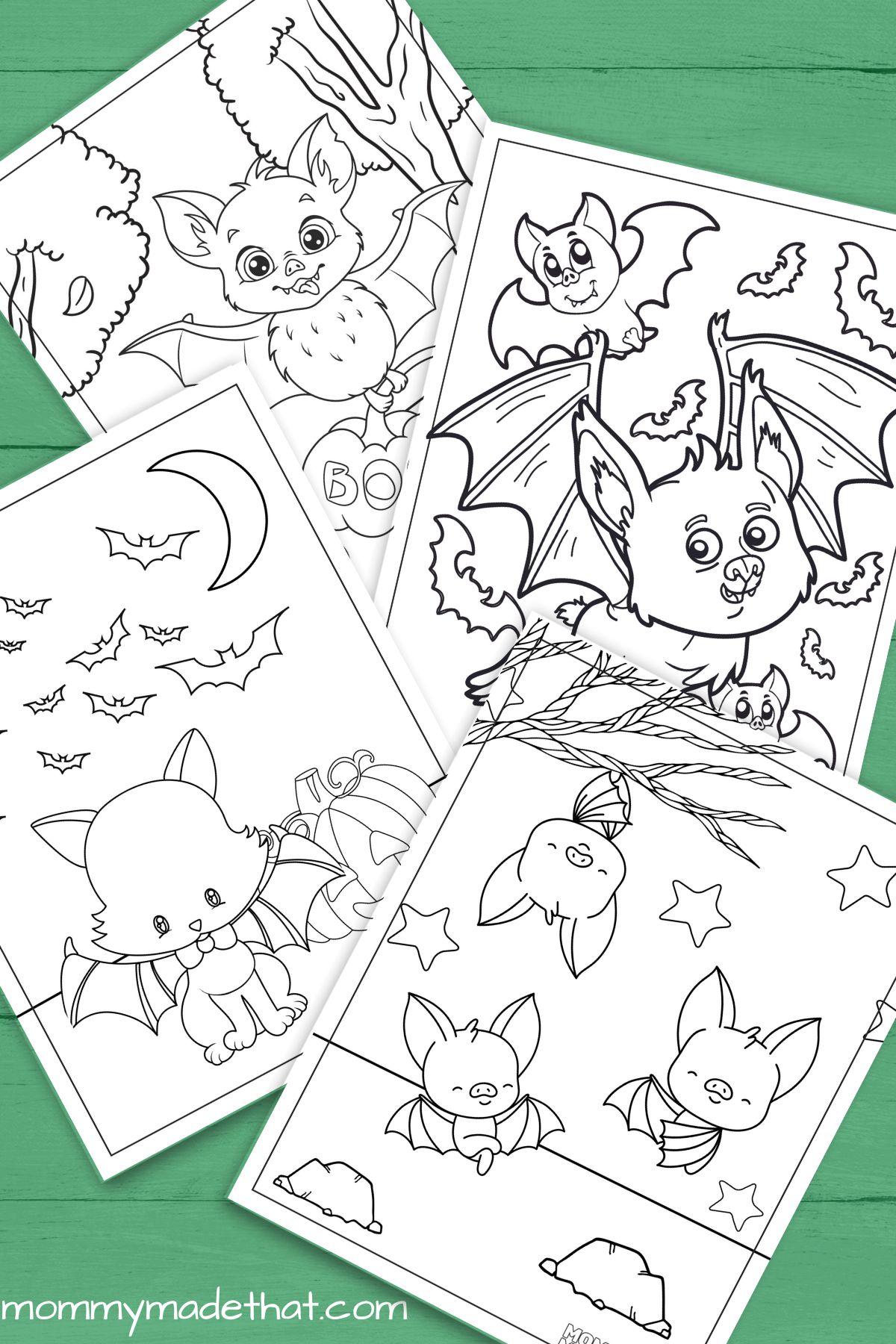 Most people think of bats as spooky creatures that fly around in the dark, but they are actually very interesting animals.
They come in all shapes and sizes.
Here we have lots of fun bat coloring pages perfect to use as coloring pages for kids.
Jack O Lantern Coloring Pages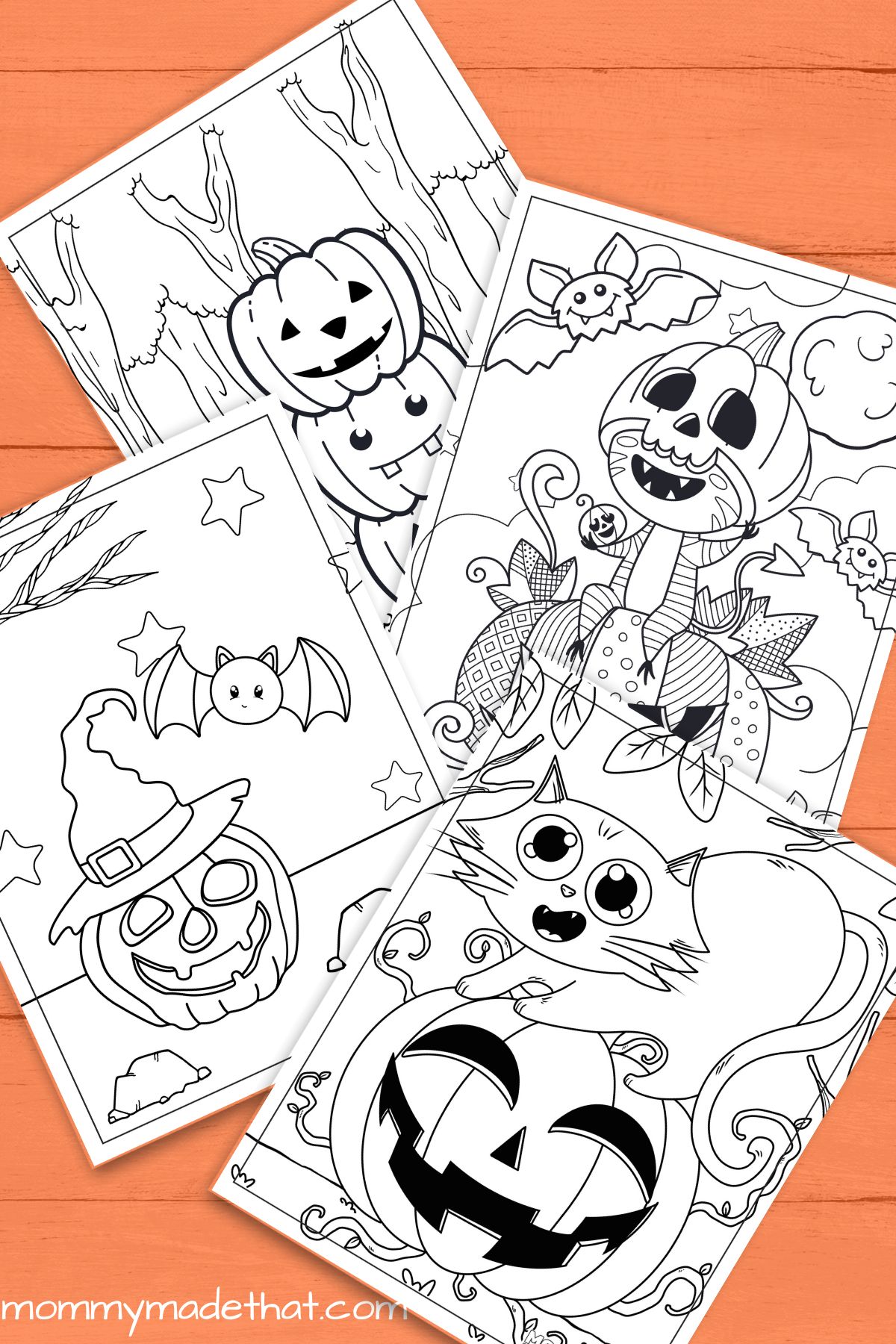 These fun Jack O Lantern coloring pages are a popular favorite.
There's a ton of appeal to all the different faces that can be carved into a pumpkin.
From scary faces to cute ones, we've got them! So be sure to grab the entire pack of coloring sheets.
Halloween Spell Coloring Activity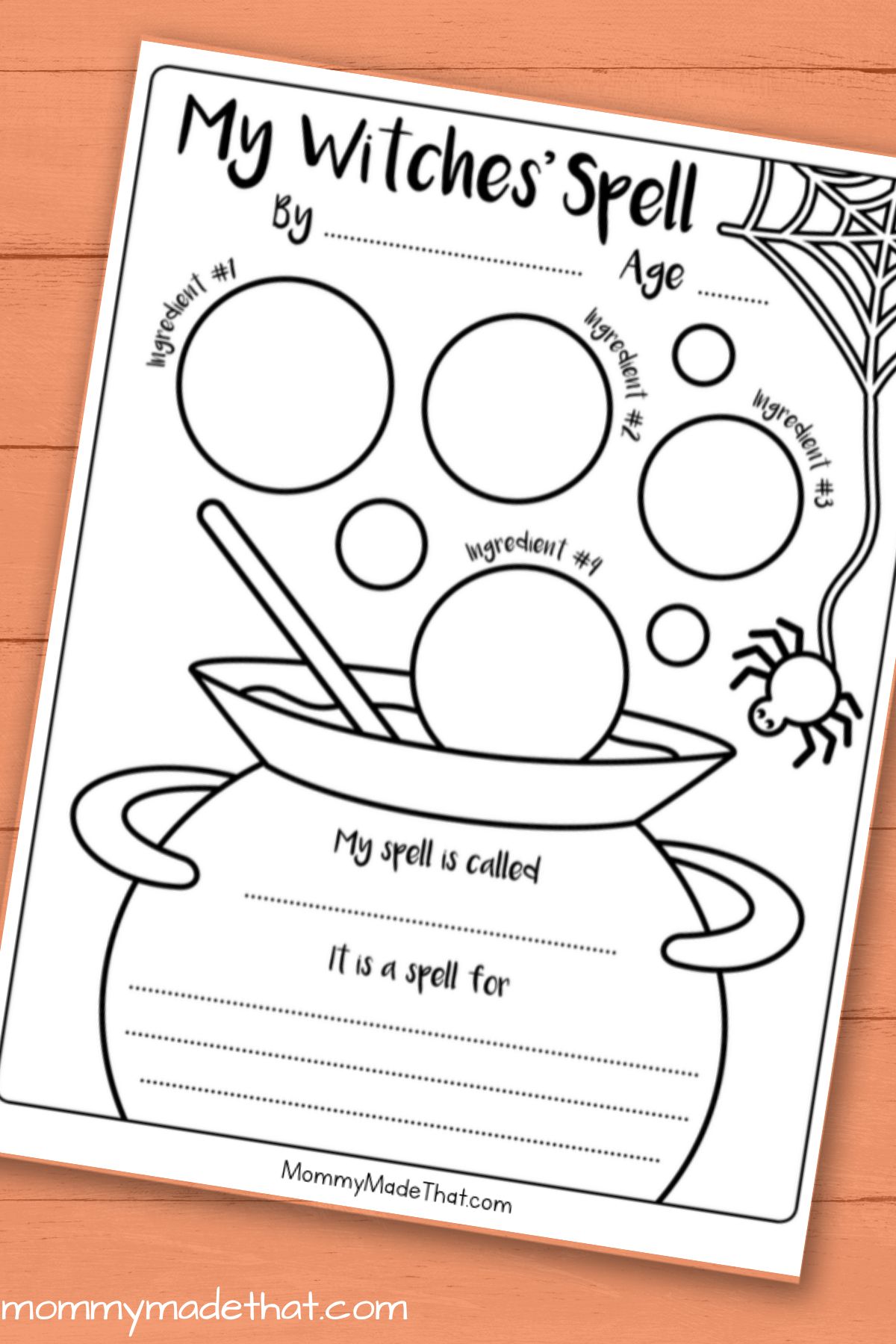 We also have this fun Halloween spell coloring page that doubles as a fun Halloween printable activity.
Kids can color in the sheet, and then come up with a creative spell using items they find in nature or even just draw them in!
Halloween Coloring Masks
These free printable Halloween coloring masks make for a fun coloring page that doubles as a fun wearable mask!
Kids will have a blast picking out a spooky face and creating their very own spooky mask.