Old Fashioned Christmas Coloring Pages (A Vintage Christmas!)
These free old-fashioned Christmas coloring pages bring back some of the more nostalgic feelings of a classic Christmas. So if you're looking for something a little more vintage this holiday season, these are for you!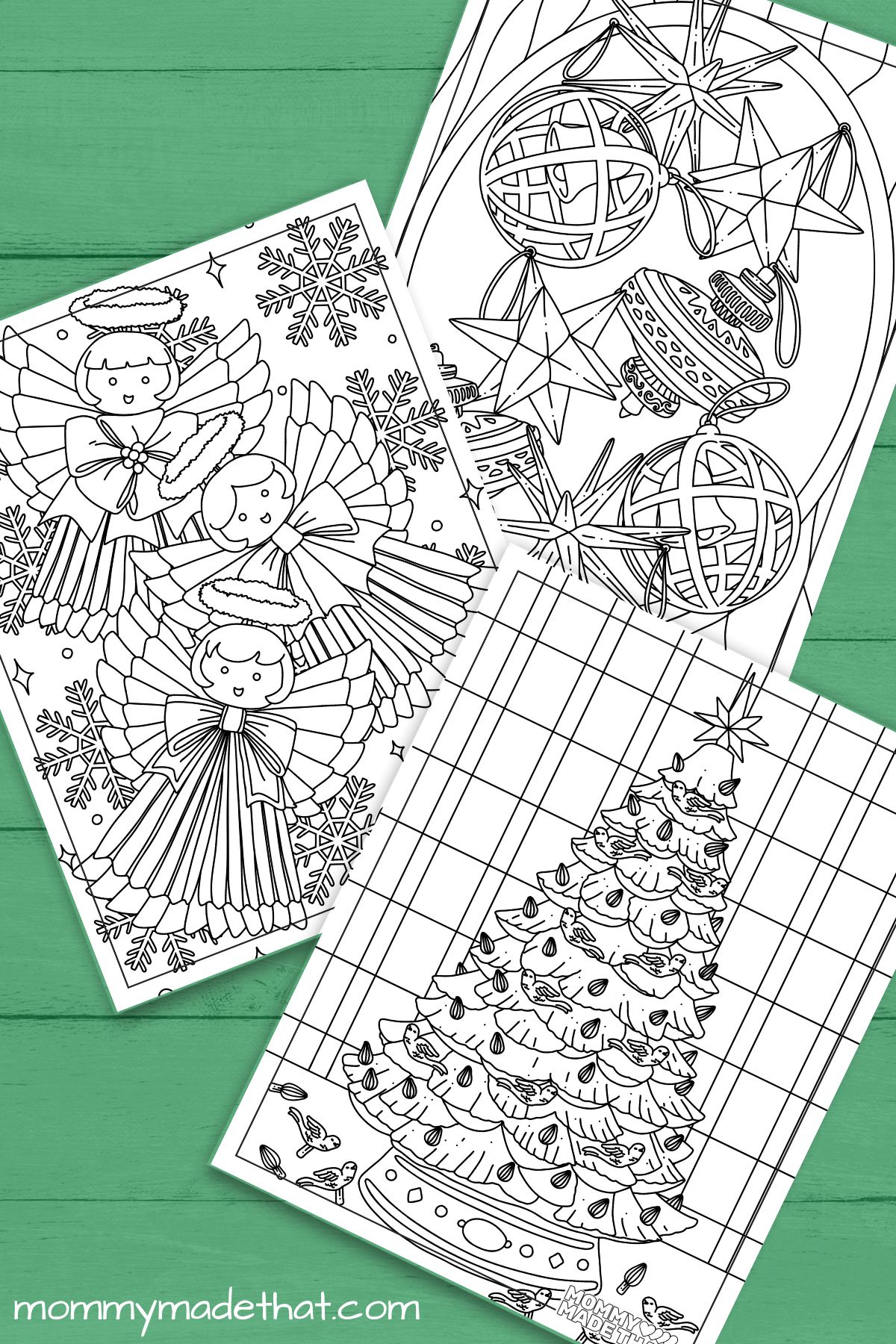 It's the Christmas season! And around here we love all sorts of Christmas activities the whole family can enjoy. And Christmas printables are a popular favorite.
So these free vintage Christmas coloring pages are perfect for the occasion. They feature lots of classic holiday characters and symbols.
We've got lots of Christmas trees, angels and ornaments. Nutcrackers and fireplaces.
These are great Christmas coloring pages for adults and older kids. They're a little more complex than traditional coloring pages and make for a great holiday reflection activity.
Make sure to check out our other Christmas coloring pages like our snow globe coloring pages and Christmas ornament coloring pages.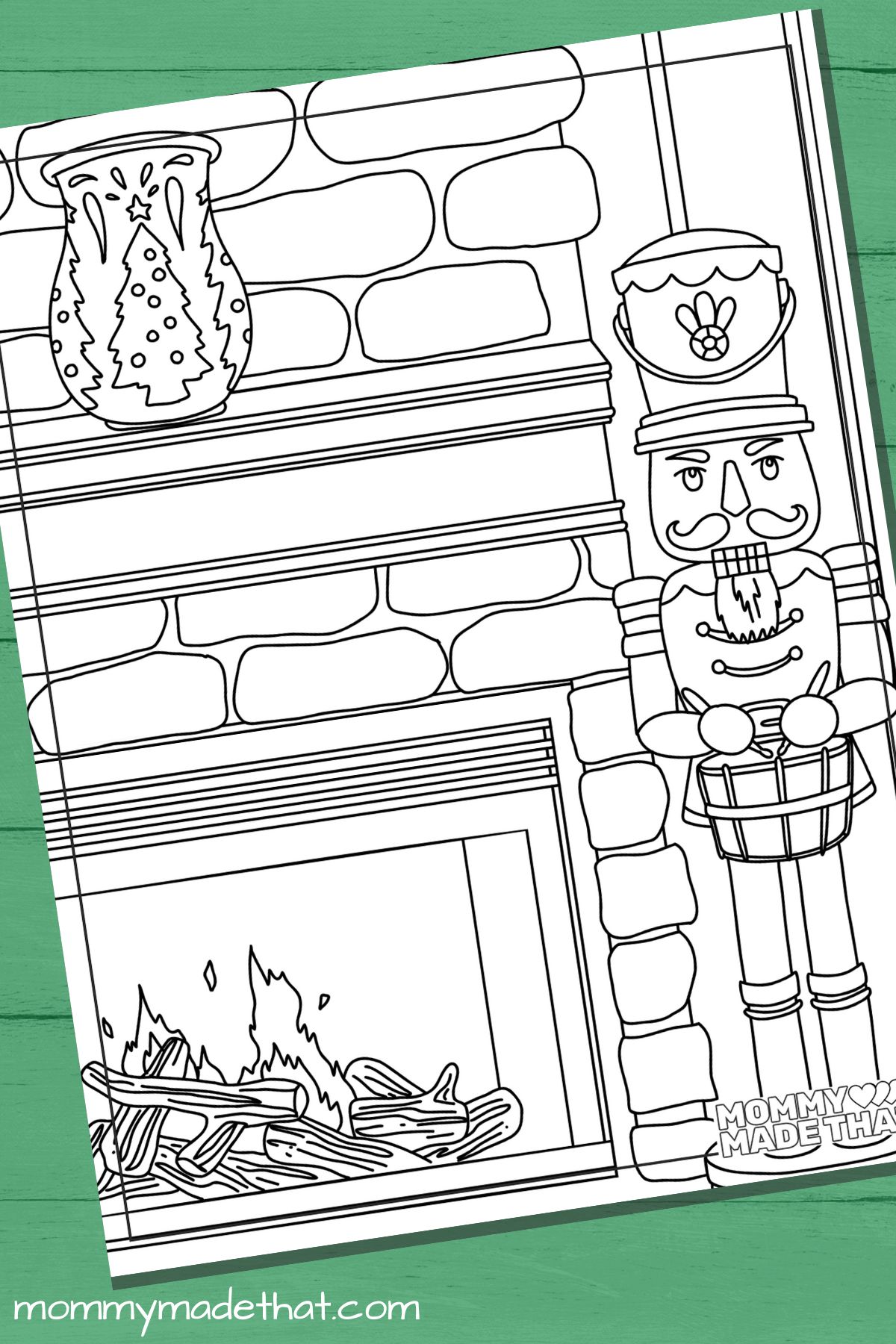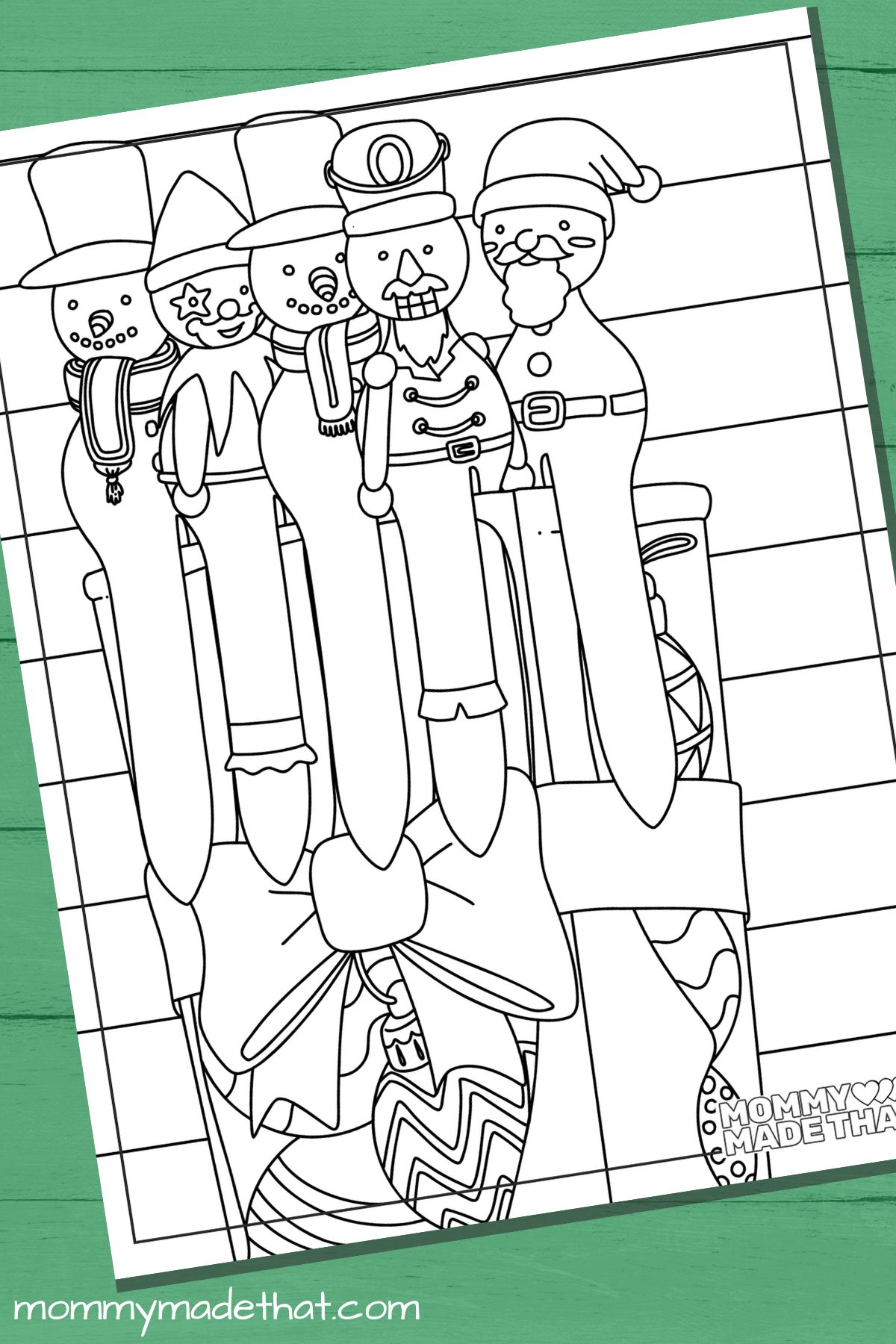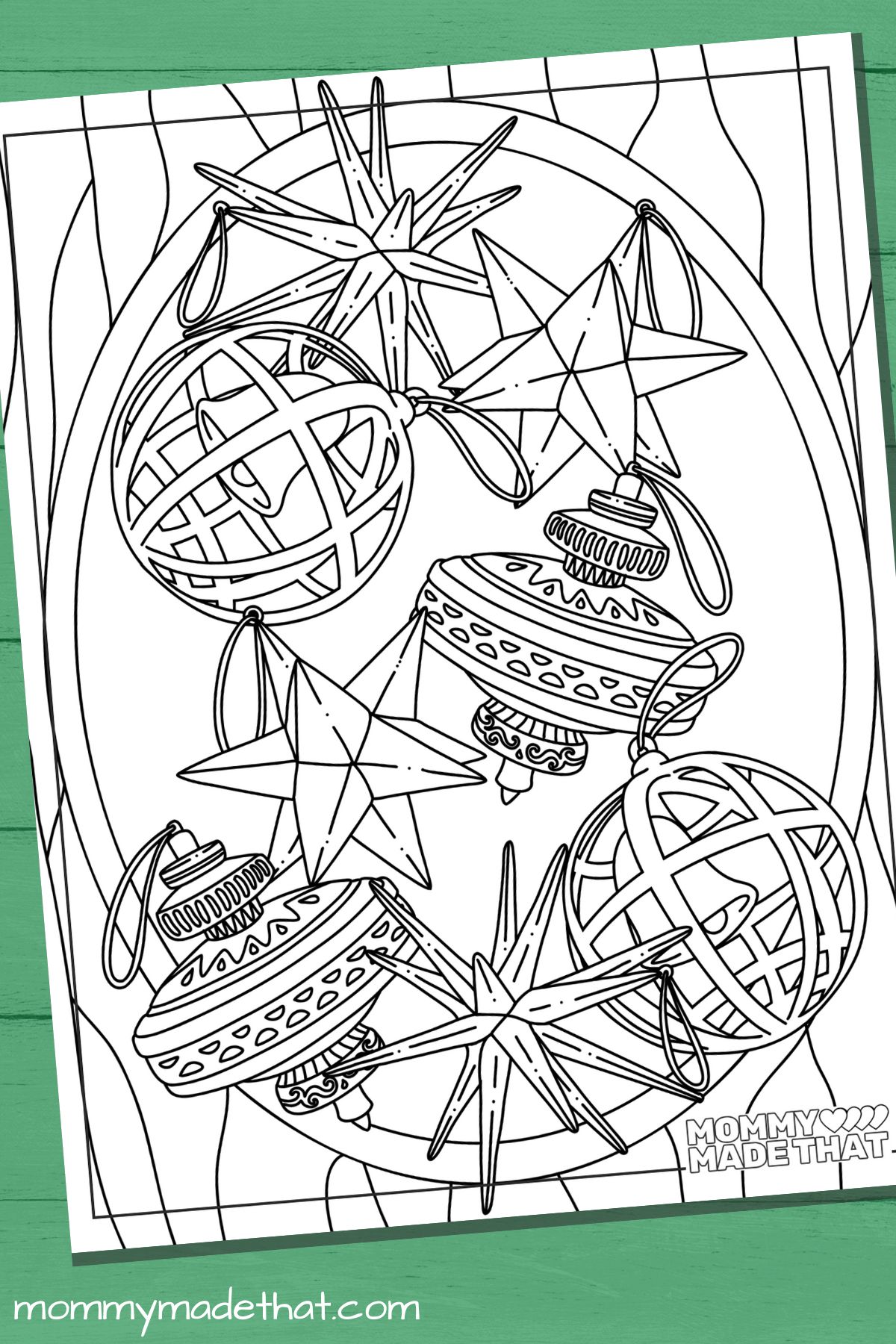 We've got these adorable old-fashioned Christmas ornaments.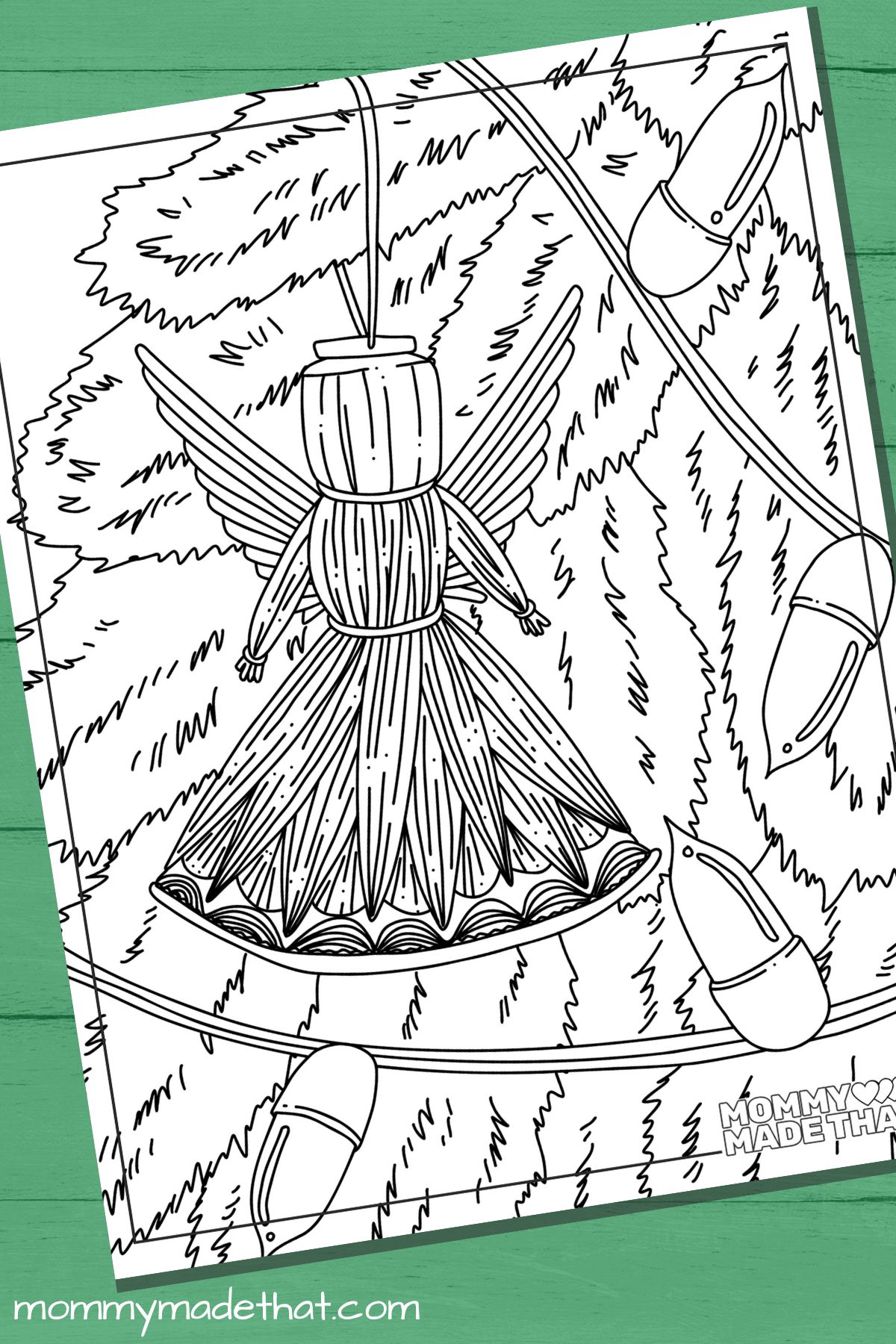 And a simple, but sweet vintage homemade angel ornament.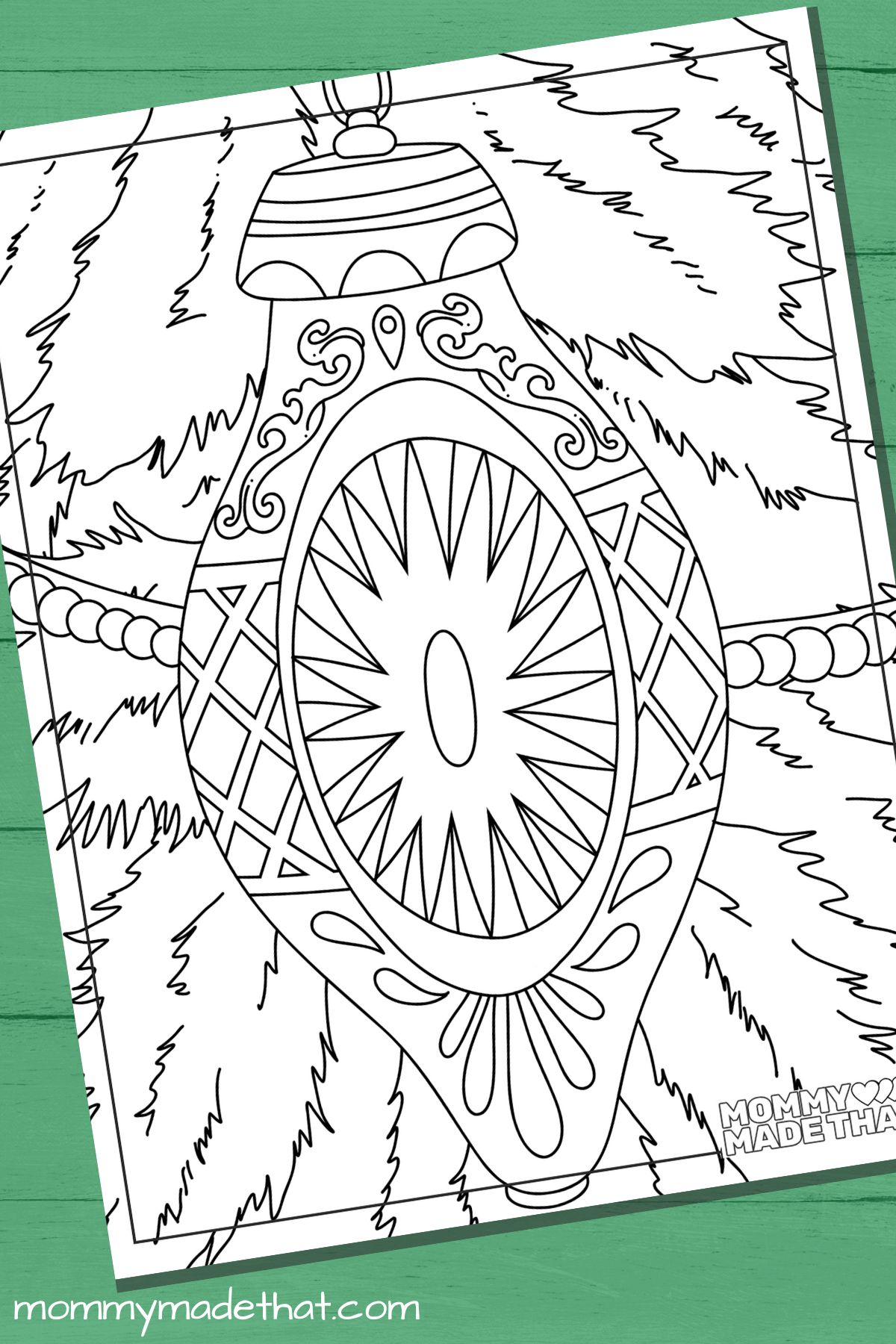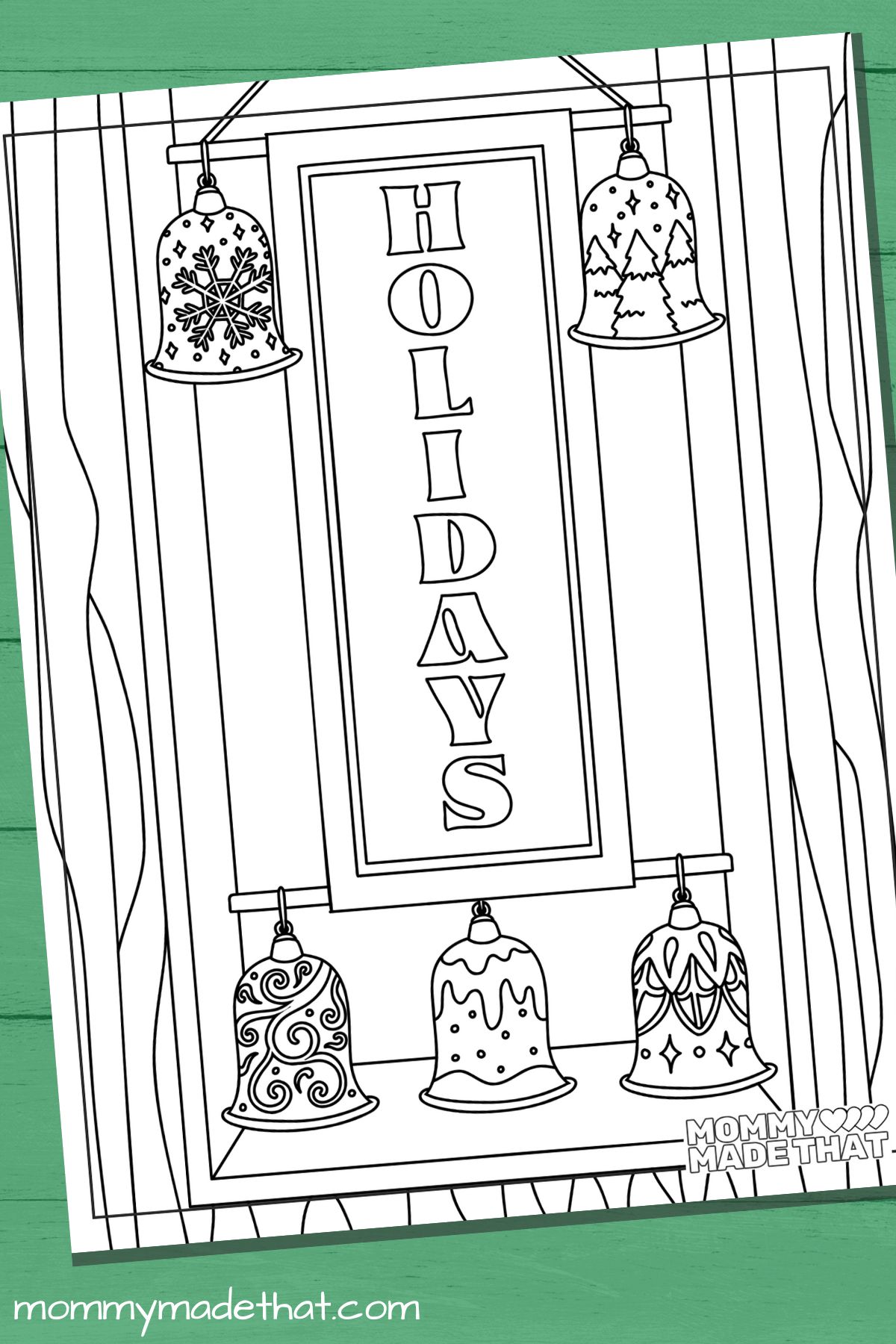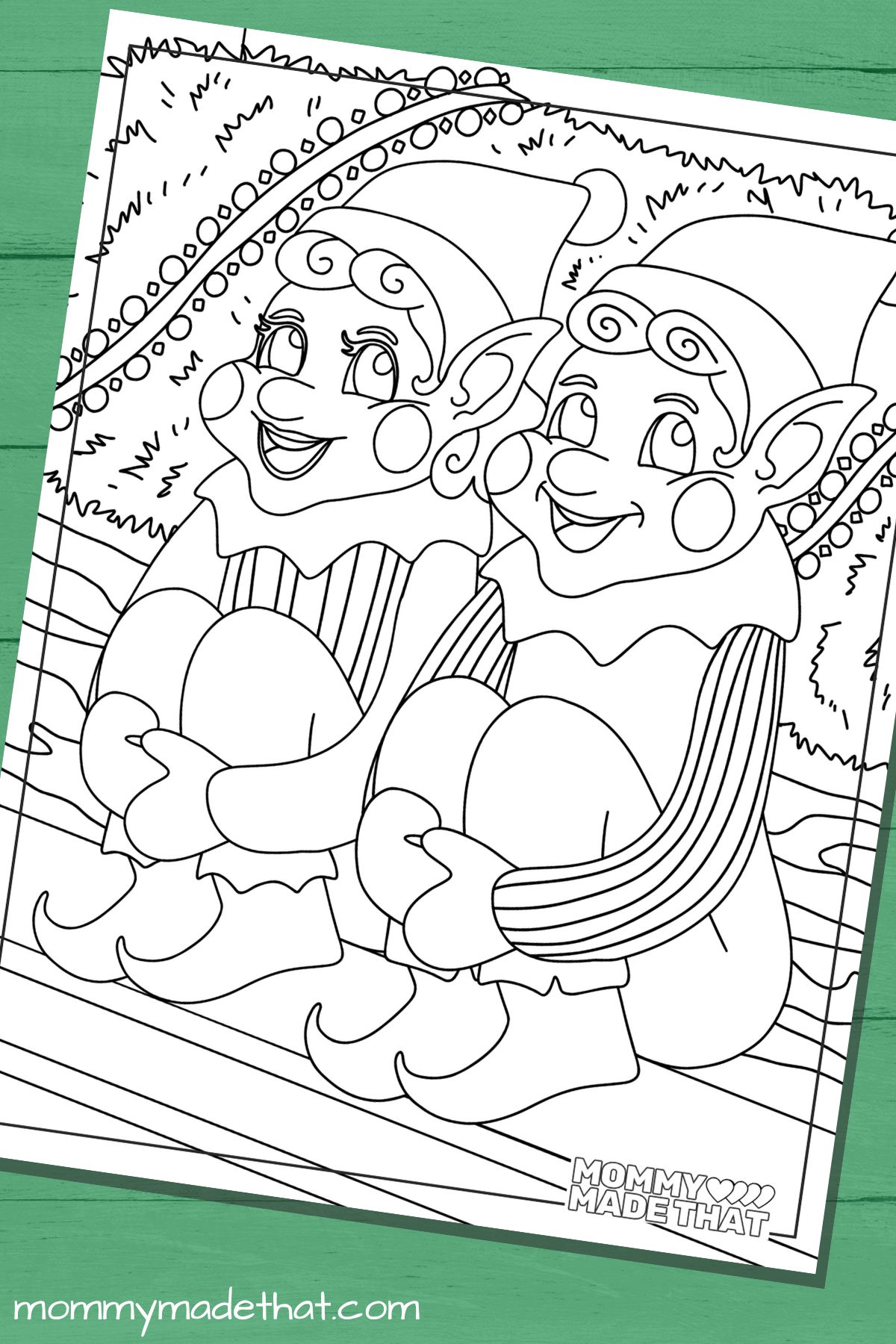 These classic elf doll coloring pages.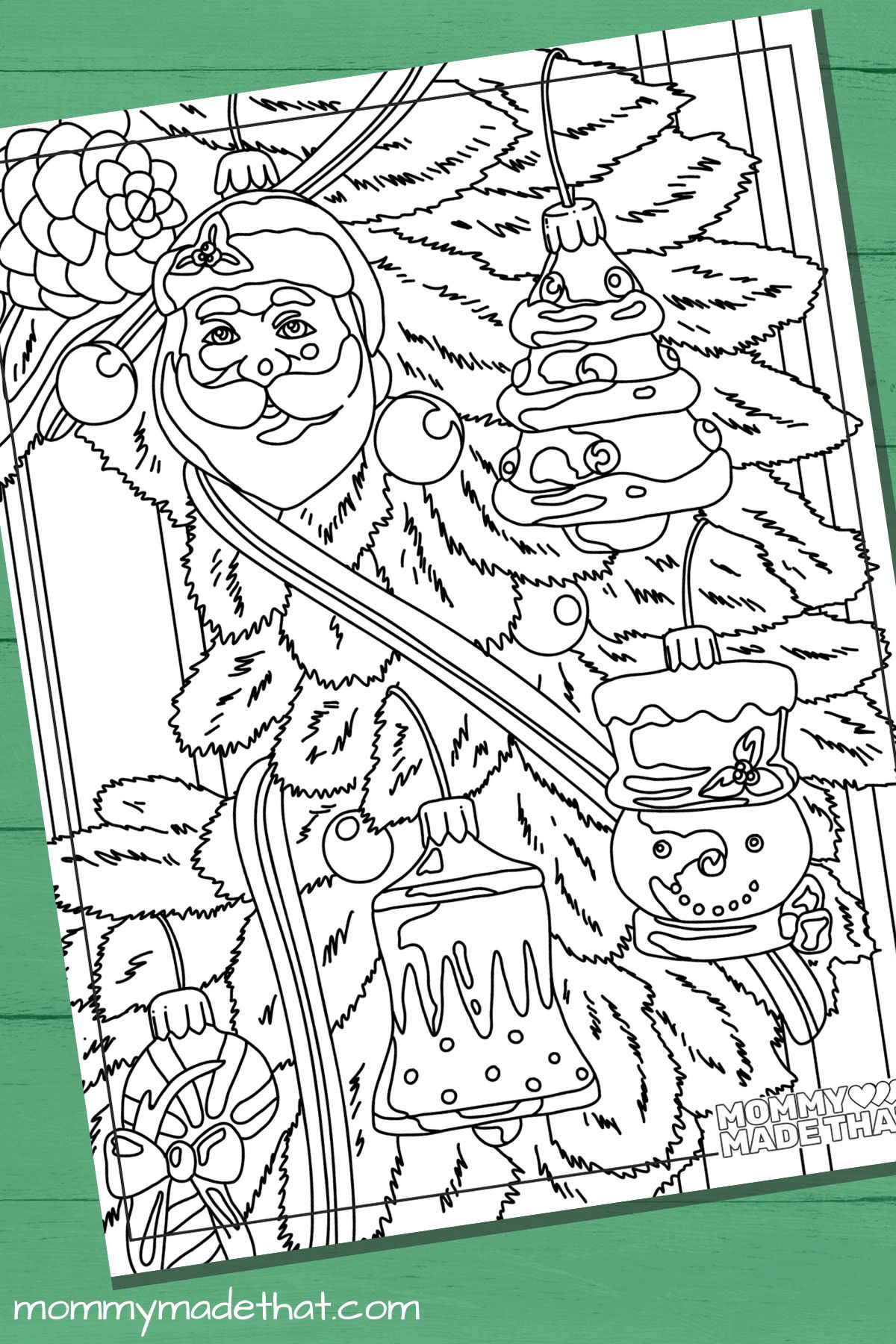 A fun close-up of these vintage ornaments on a classic Christmas wreath.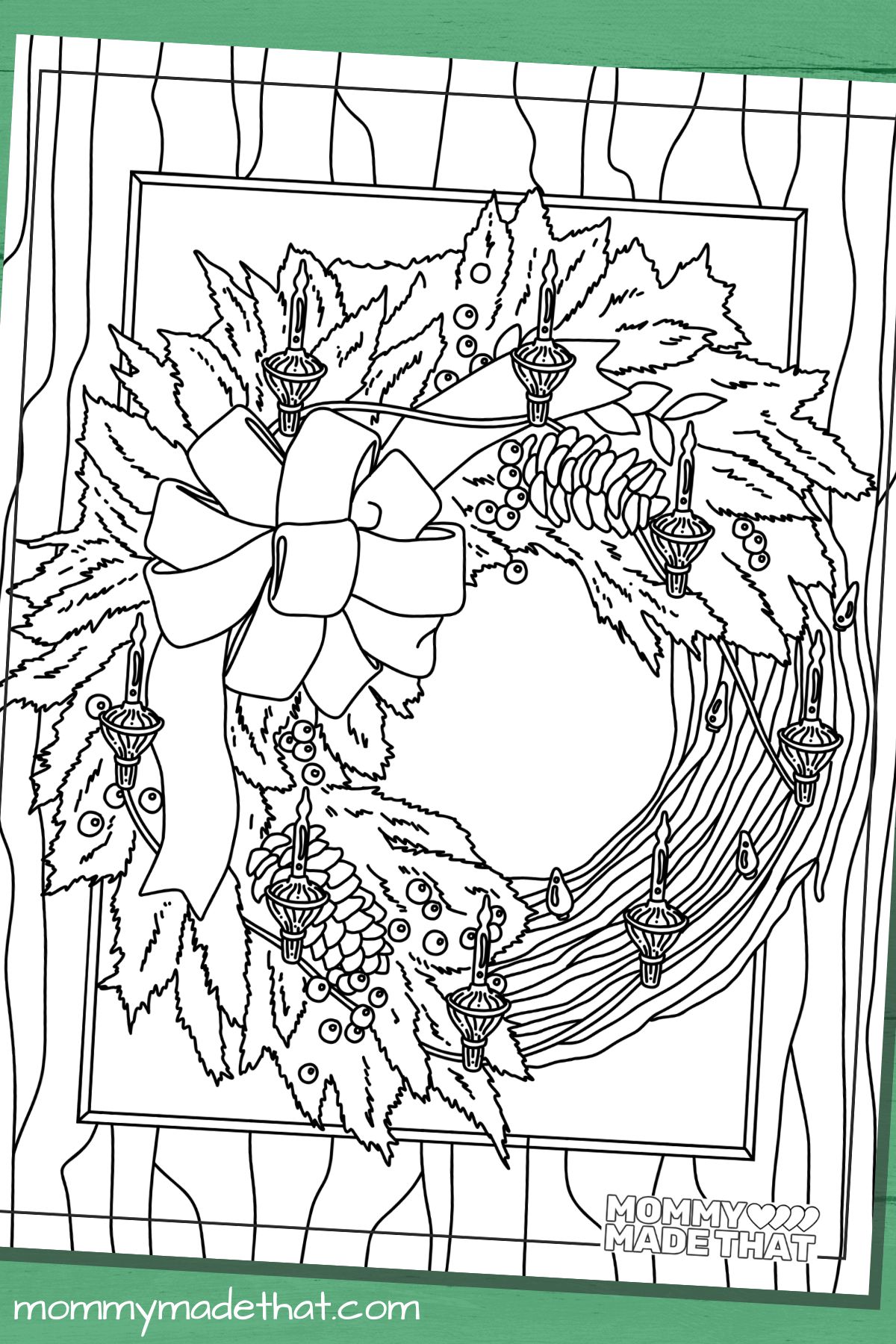 And this pretty Christmas picture of a front door Christmas wreath.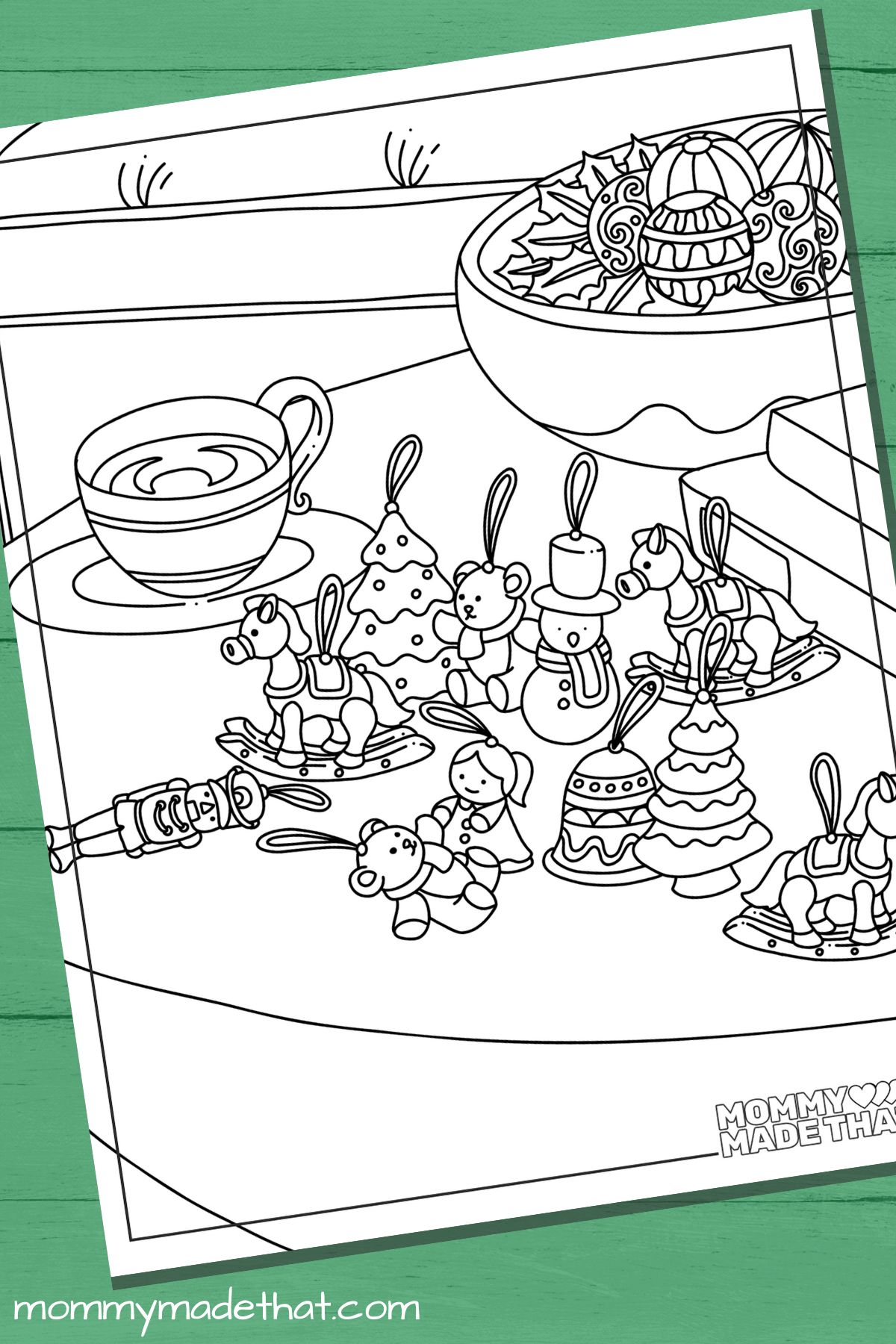 This one brings back lots of memories and nostalgia for me personally, as my mom had lots of these adorable little vintage toy Christmas ornaments.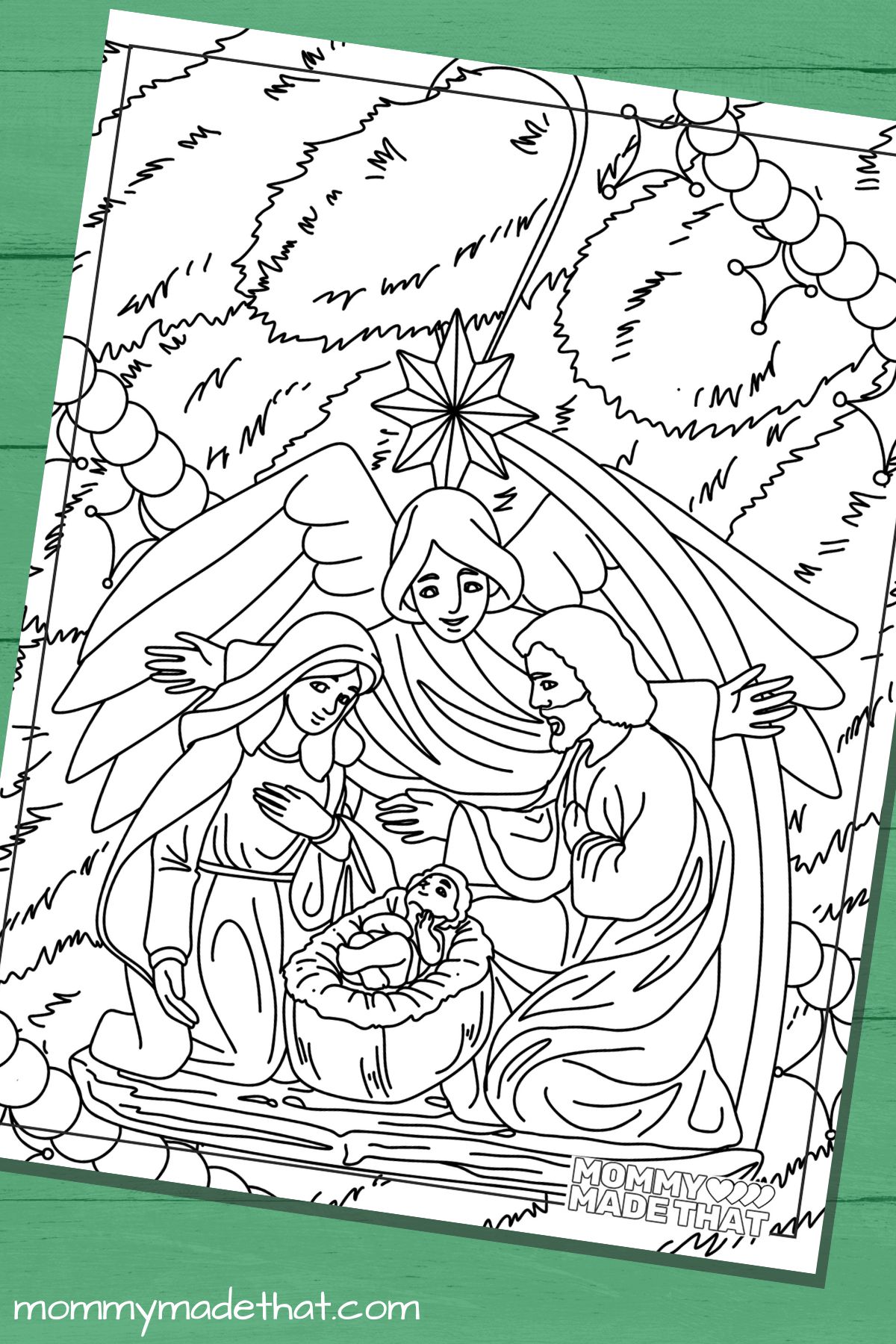 A coloring page of the nativity scene. And if you like this one, you'll probably also enjoy our 3D printable nativity scene coloring pages too.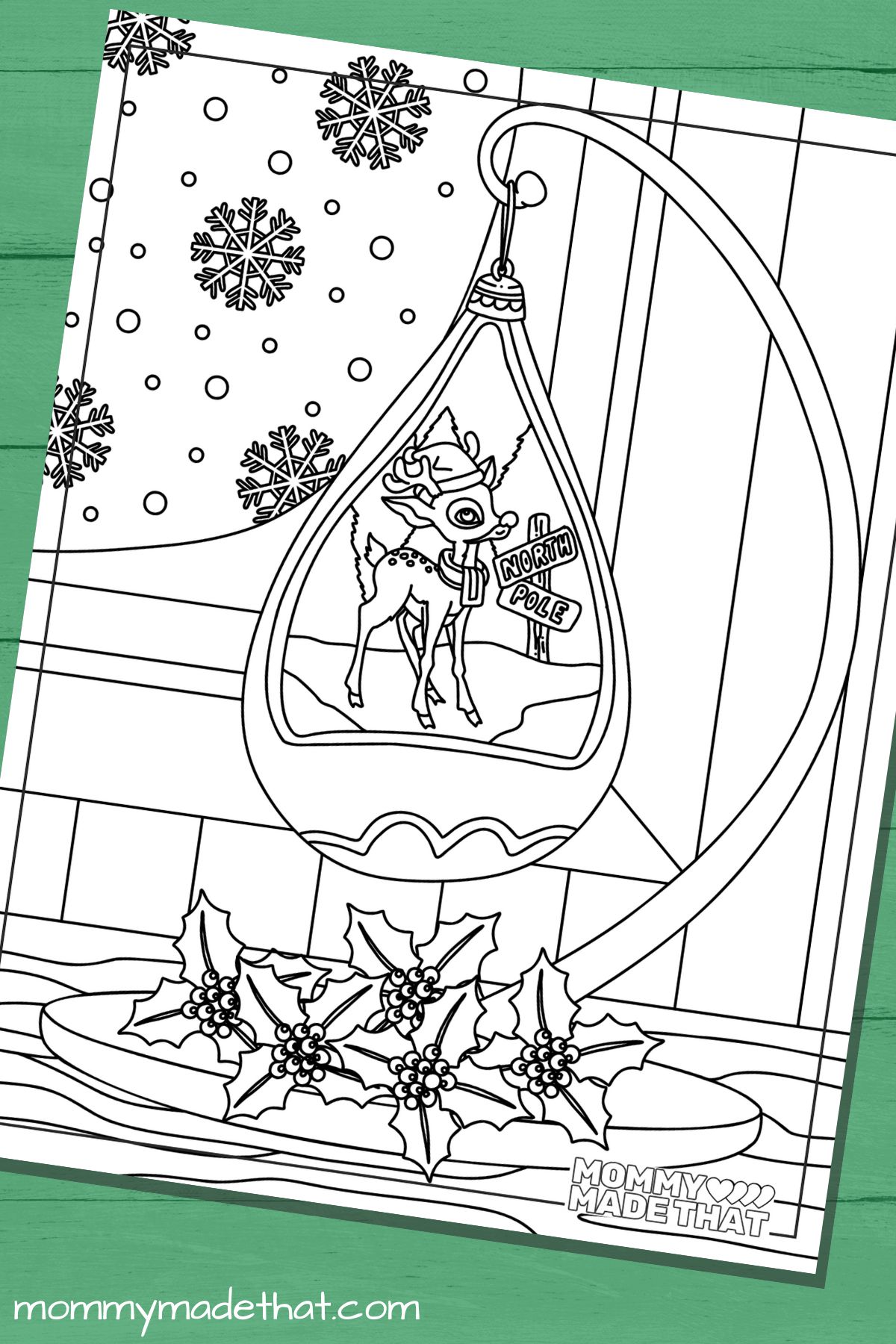 This one features a Christmas bauble that shows an image of Rudolph the red-nosed reindeer at the north pole.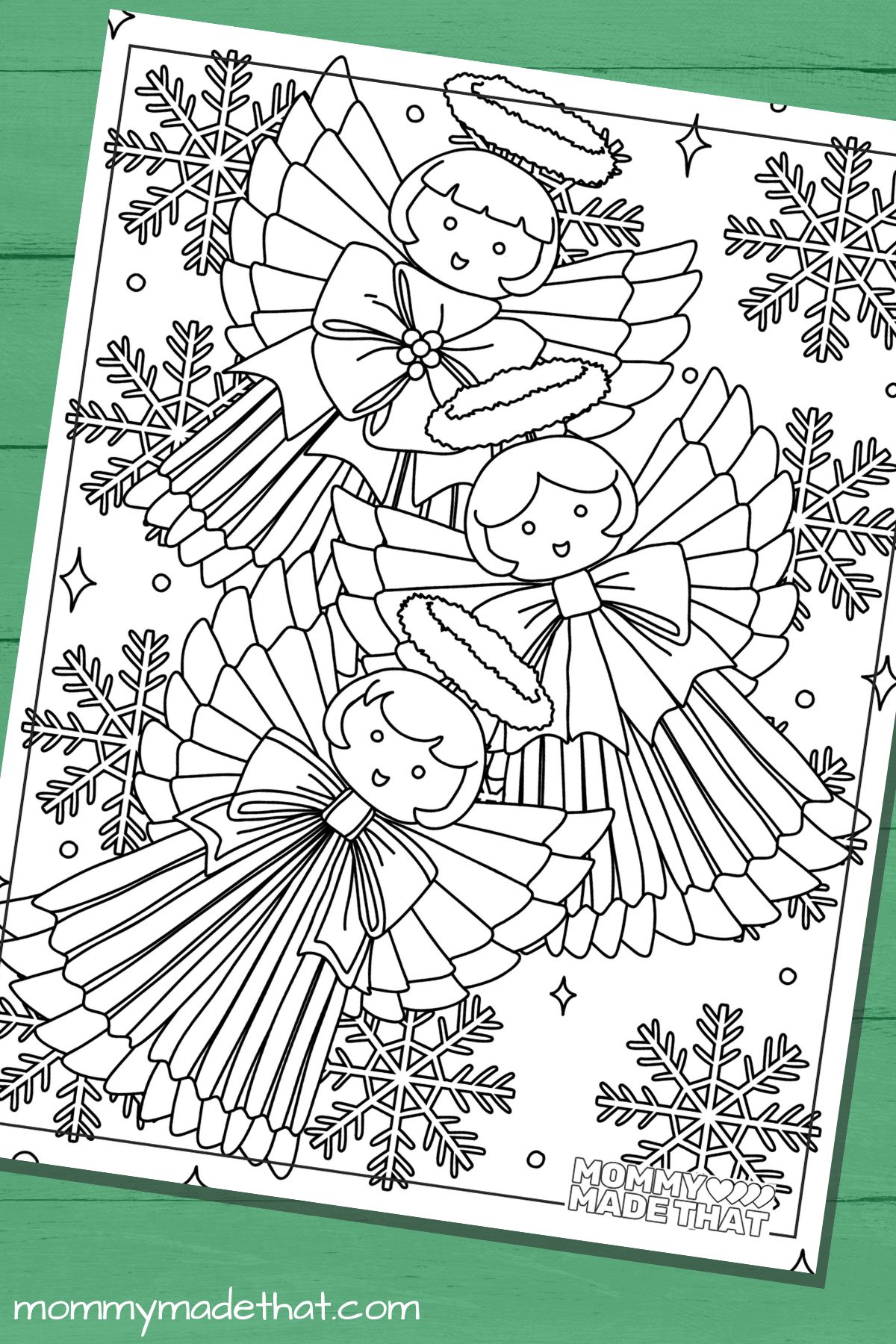 And this pretty classic angel coloring page with lots of snowflakes.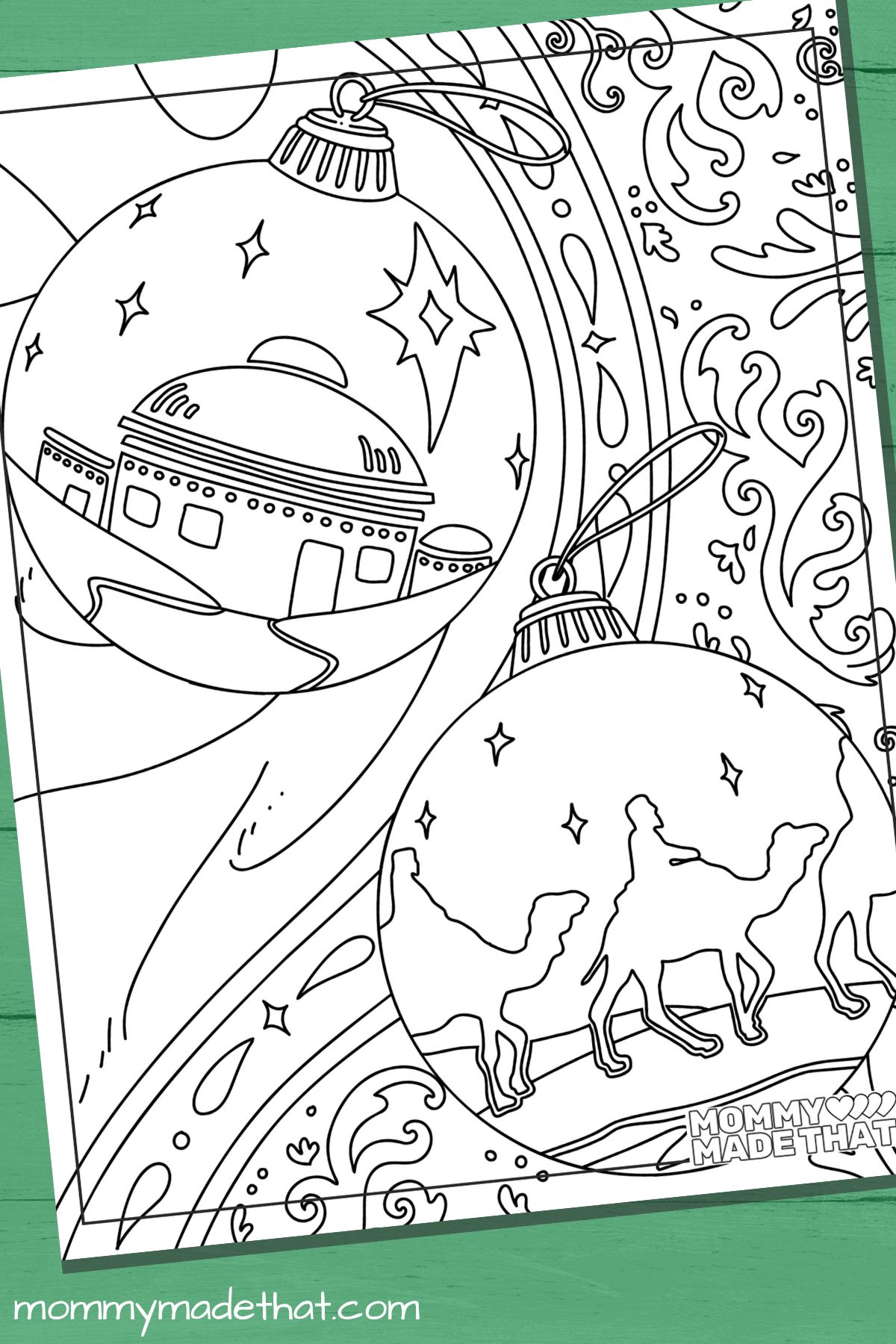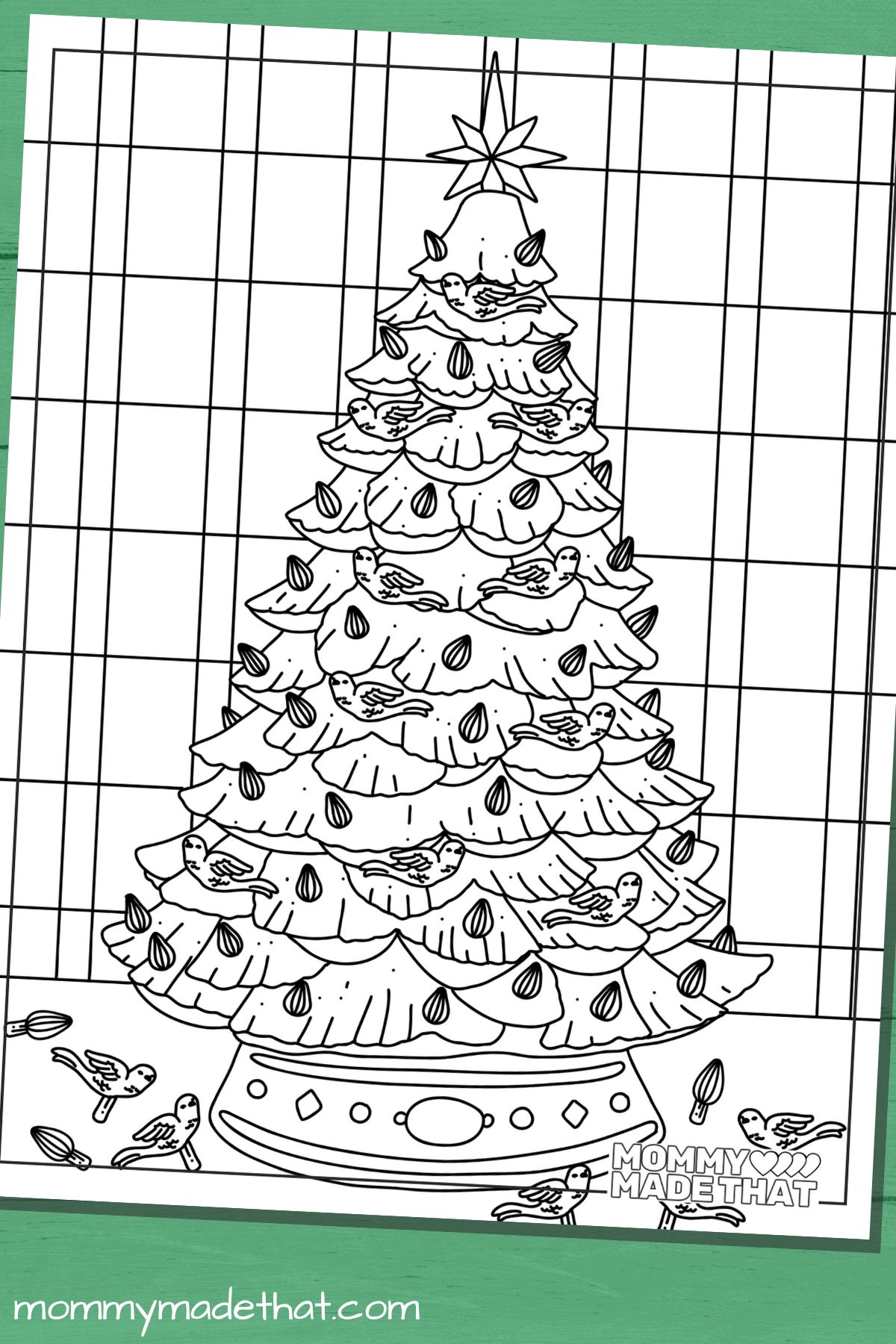 And this one is a popular favorite because so many people have fond memories of this pretty glass Christmas tree.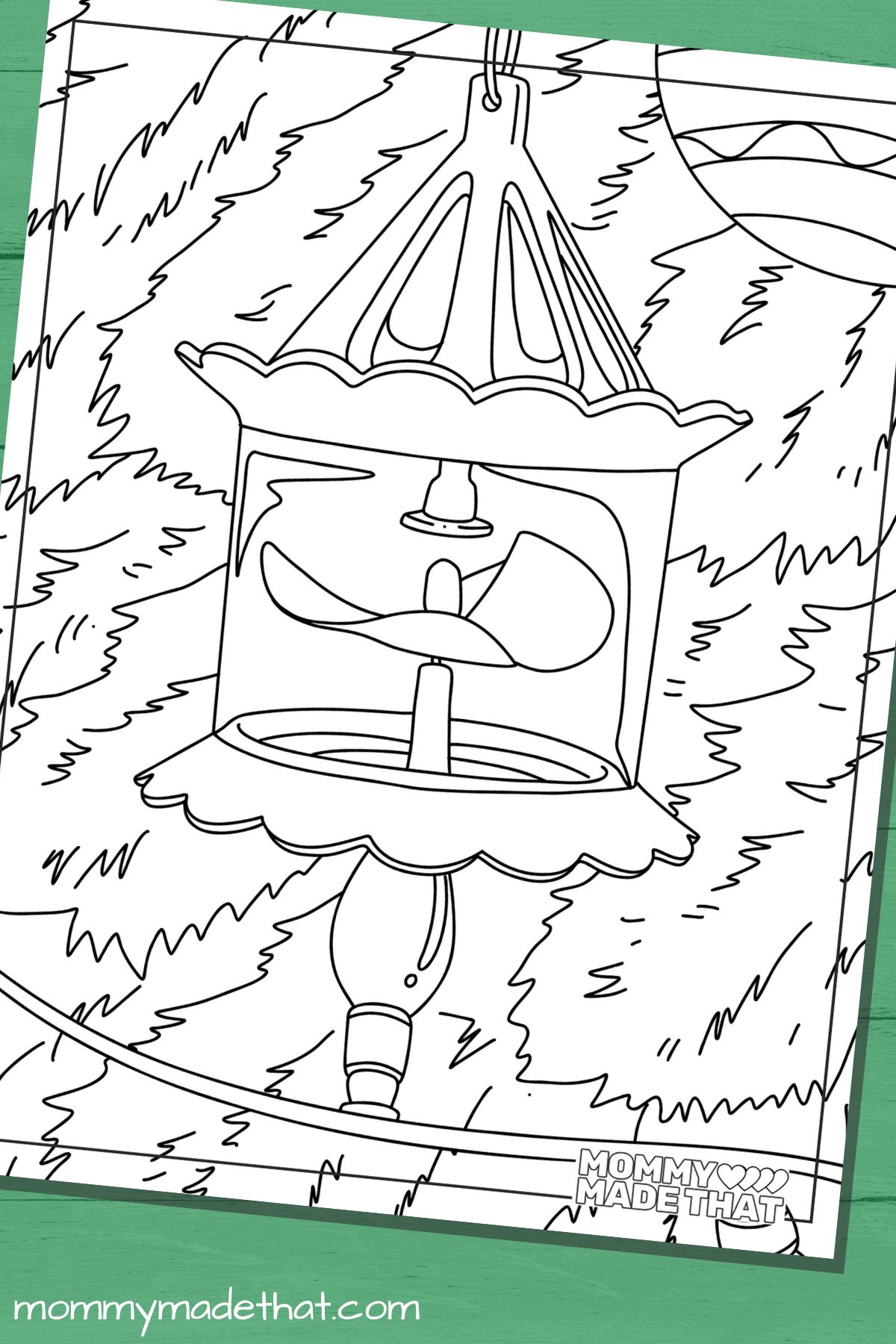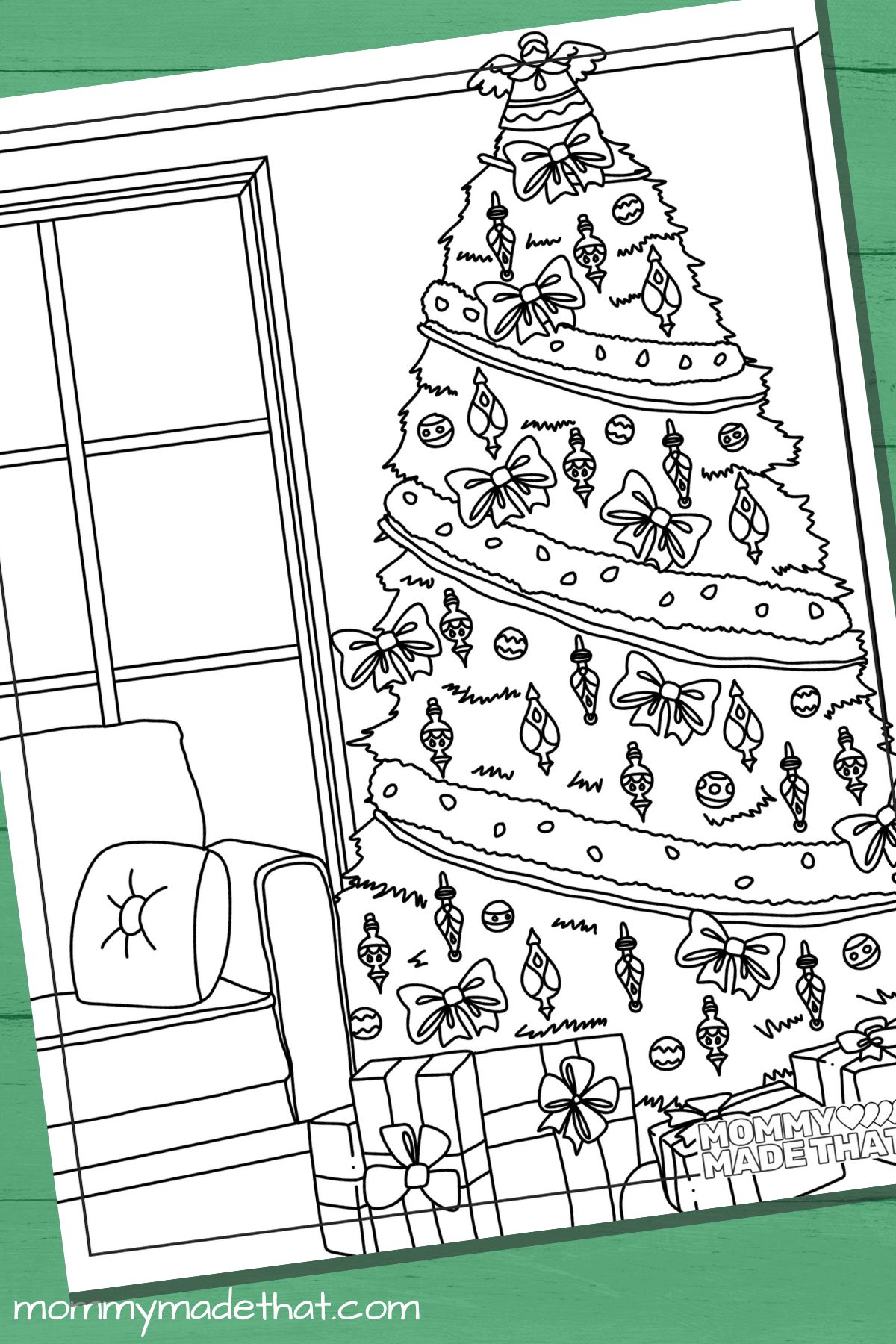 And a Christmas tree with lots of Christmas gifts under it.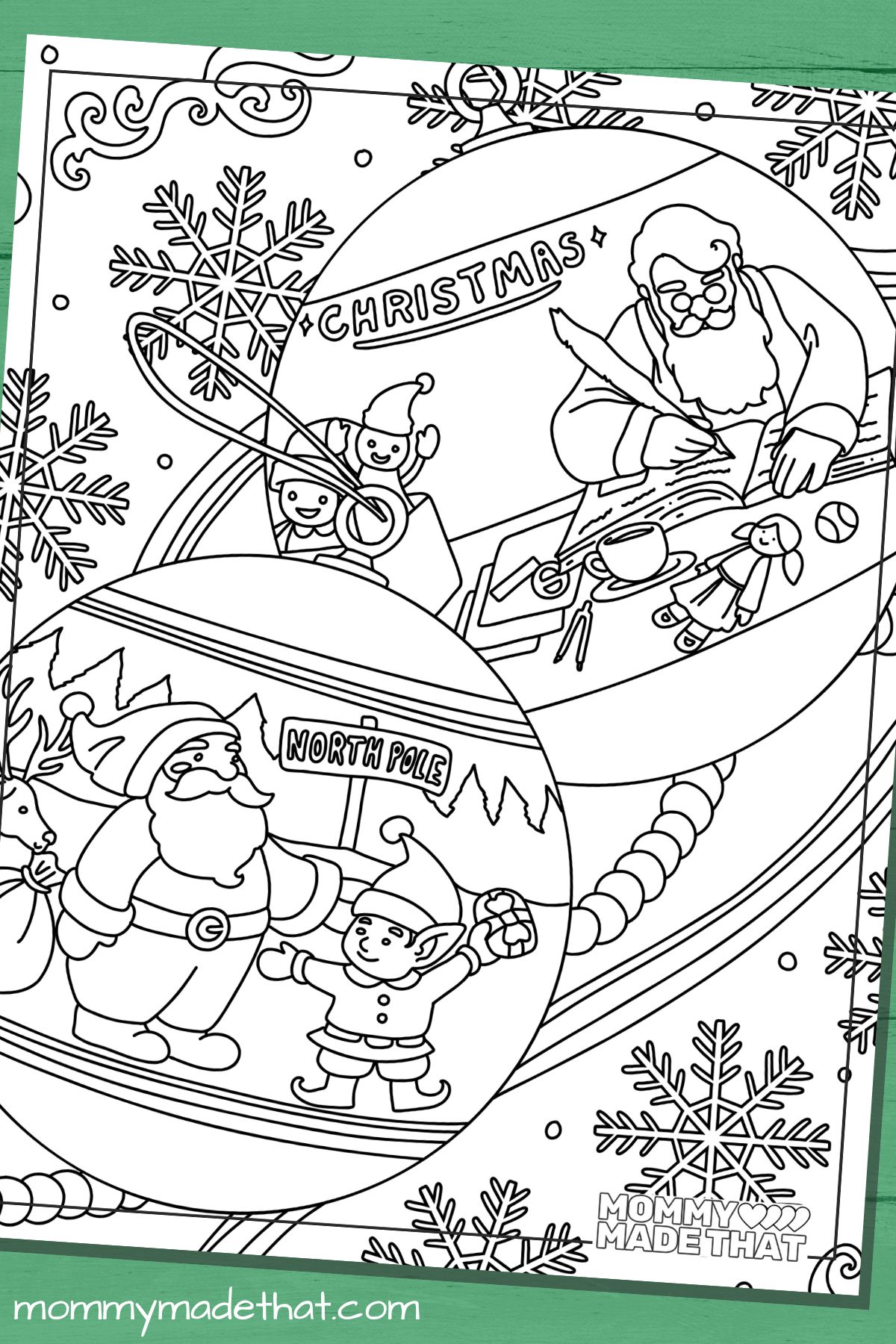 Some ornaments showing scenes of Santa and the north pole.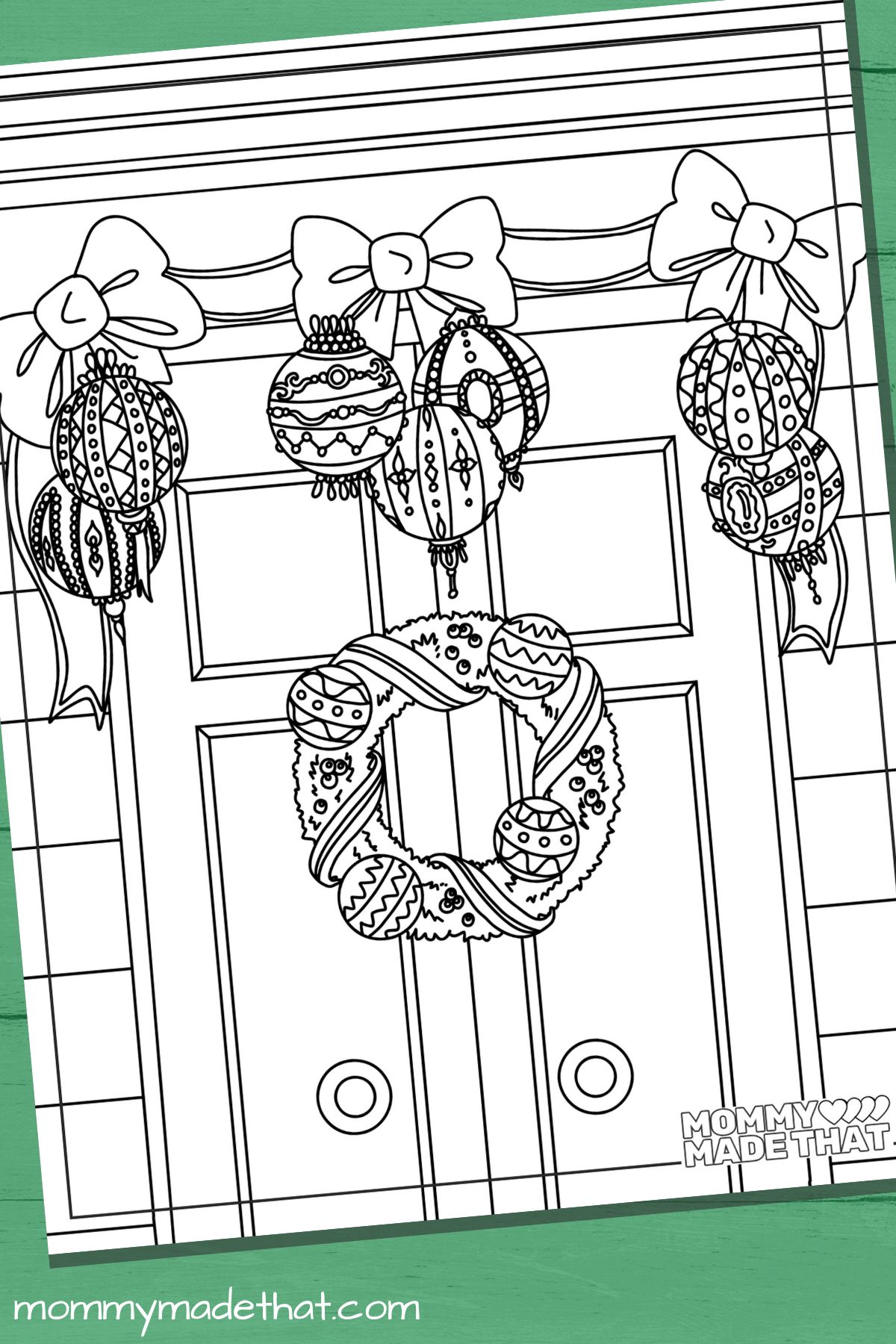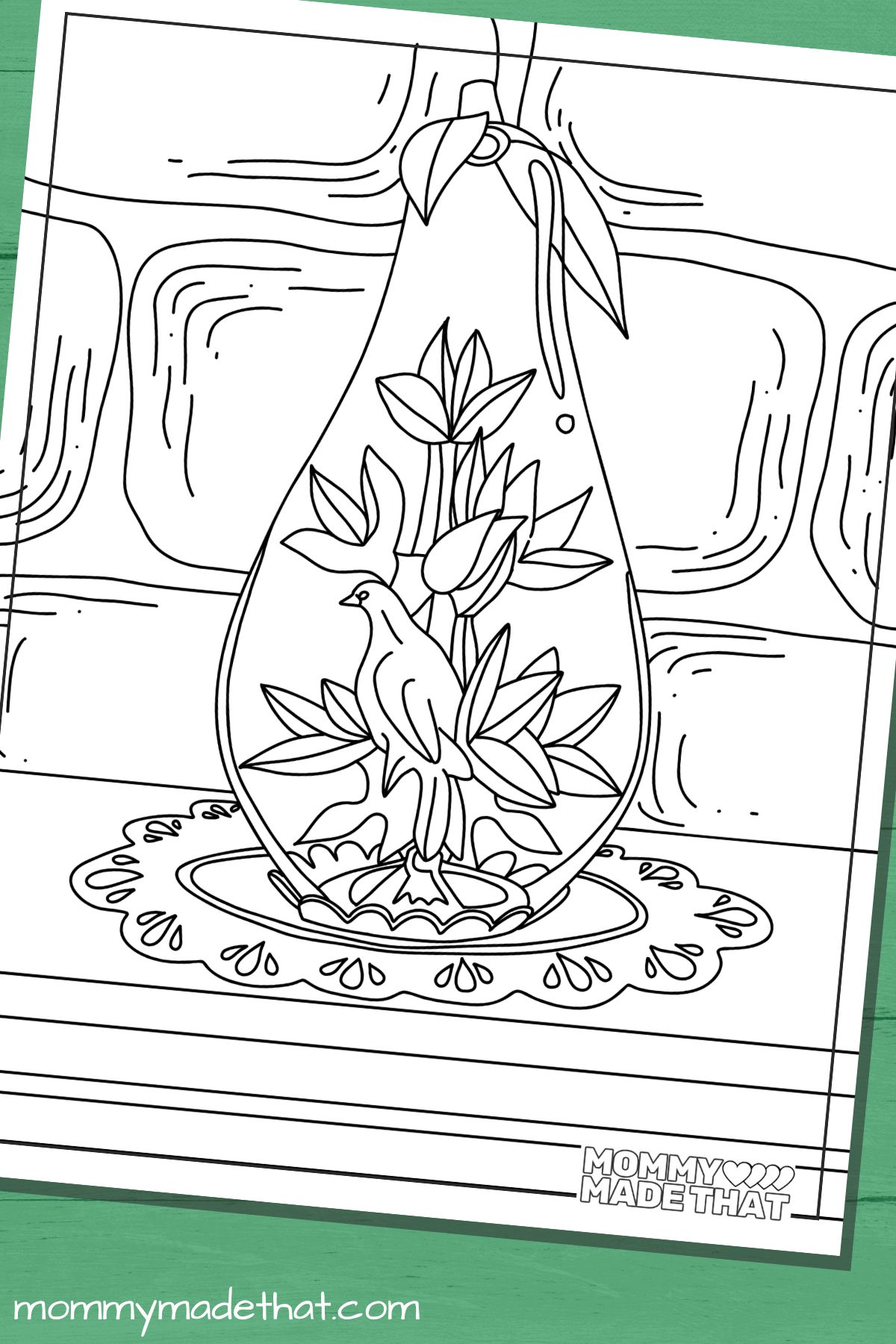 So grab your crayons or colored pencils and print out these fun free coloring pages.
Grab the Free Christmas Coloring Pages
Grab the free printable Christmas coloring pages by putting your email in the box below. We'll send them straight to your inbox, along with some other fun free printables.
These are for personal or classroom use only, not for commercial use. Thank you!
I hope you enjoy these classic Christmas coloring pages! Merry Christmas and Happy holidays!