Free Printable Nativity Scene (Super Cute 3D Scene!)
Today we have this cute printable nativity scene. It's a nativity coloring page that doubles as a 3D nativity scene you can use to decorate your home.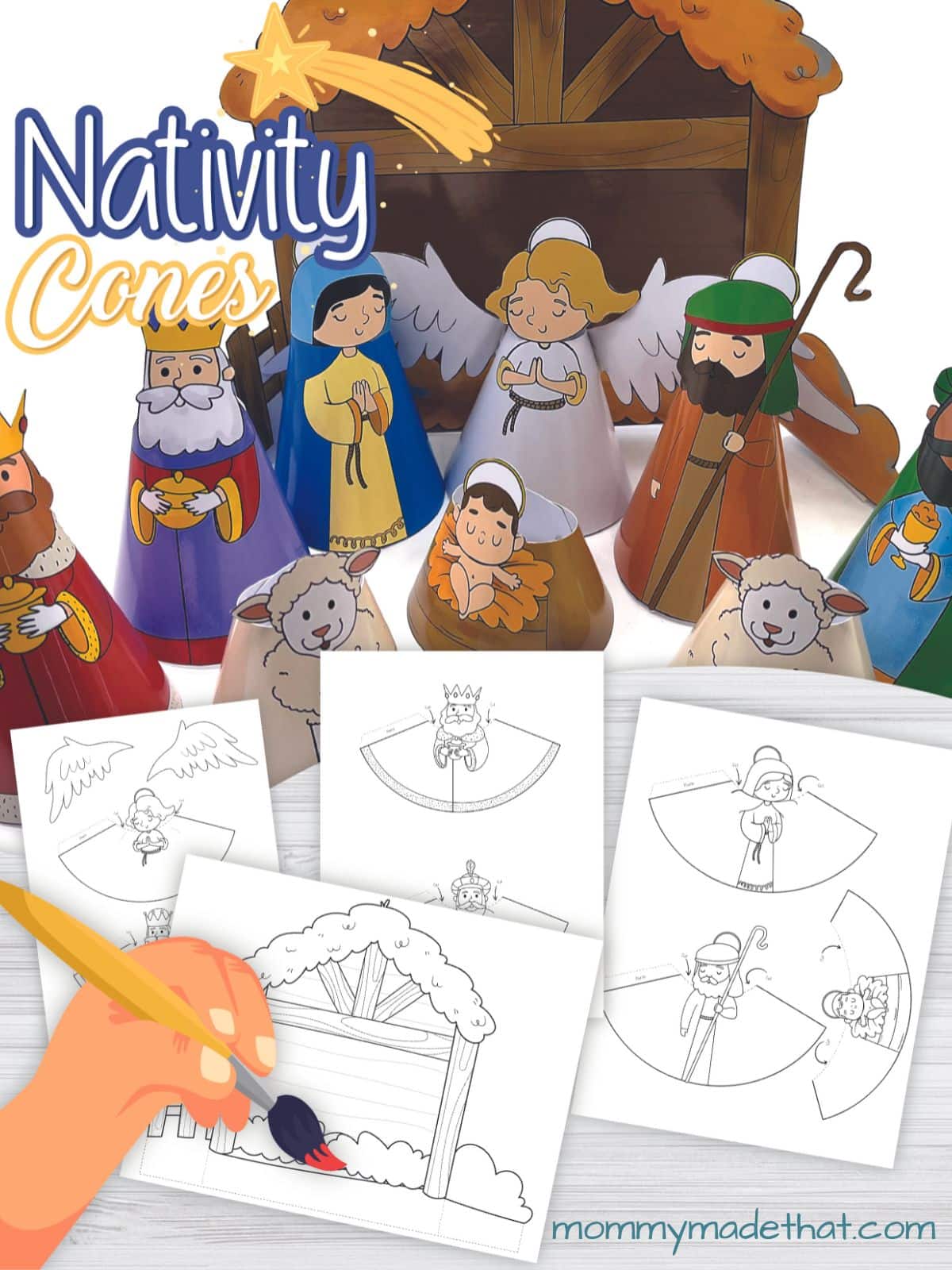 These nativity coloring pages are perfect for creating your own nativity scene at home.
I remember growing up with a few different nativity scenes as a child, and they were all so fascinating in their own ways.
And since we love love love Christmas crafts around here we have lots of fun nativity crafts for kids.
These ones are free printable coloring pages that feature the original Christmas story and makes for a great reminder of the true meaning of the holiday season.
The kids will love these nativity coloring pages and love coloring in all the characters. Mine especially love the angel and baby Jesus of course.
These also make awesome Sunday school Christmas crafts.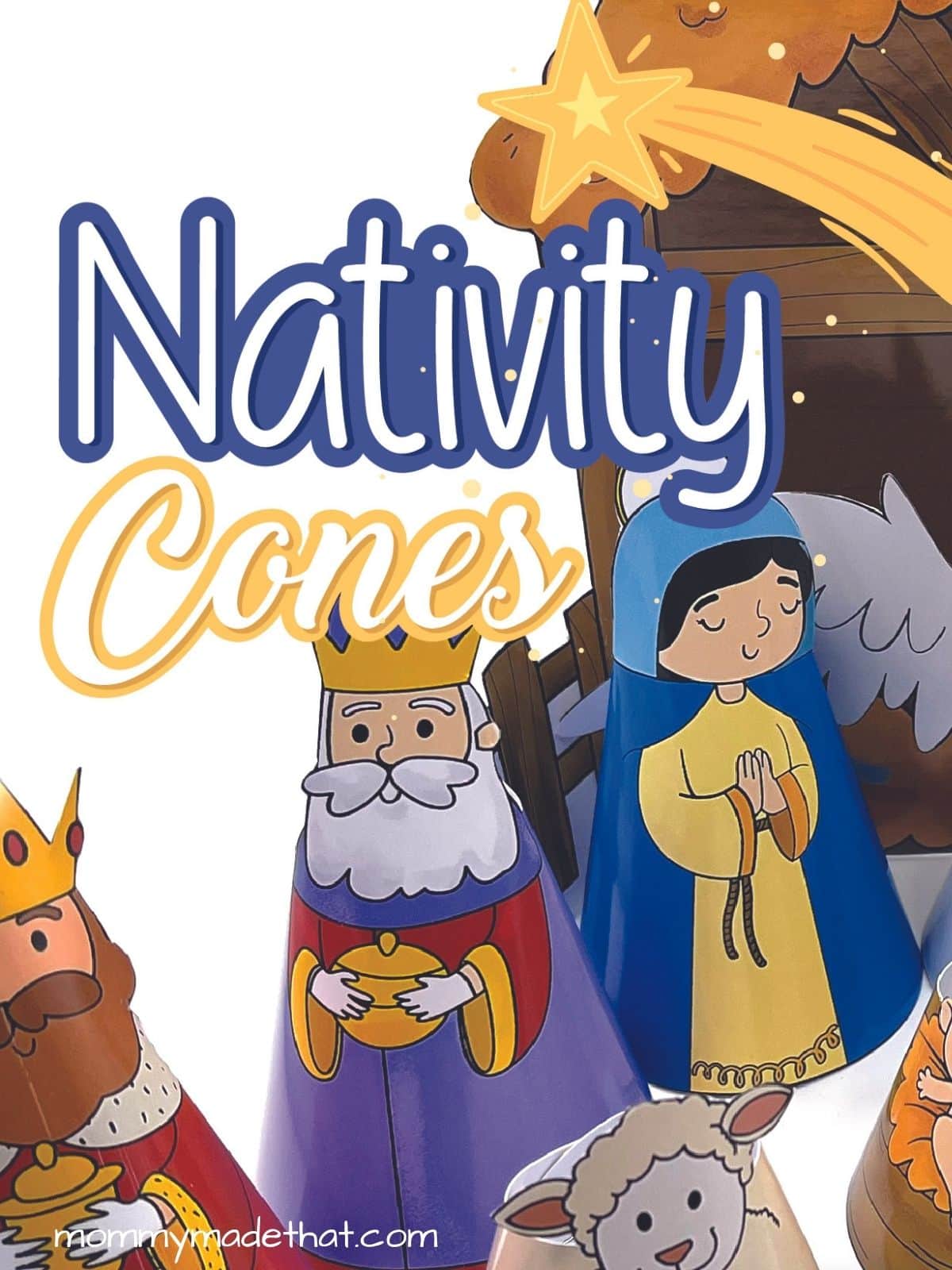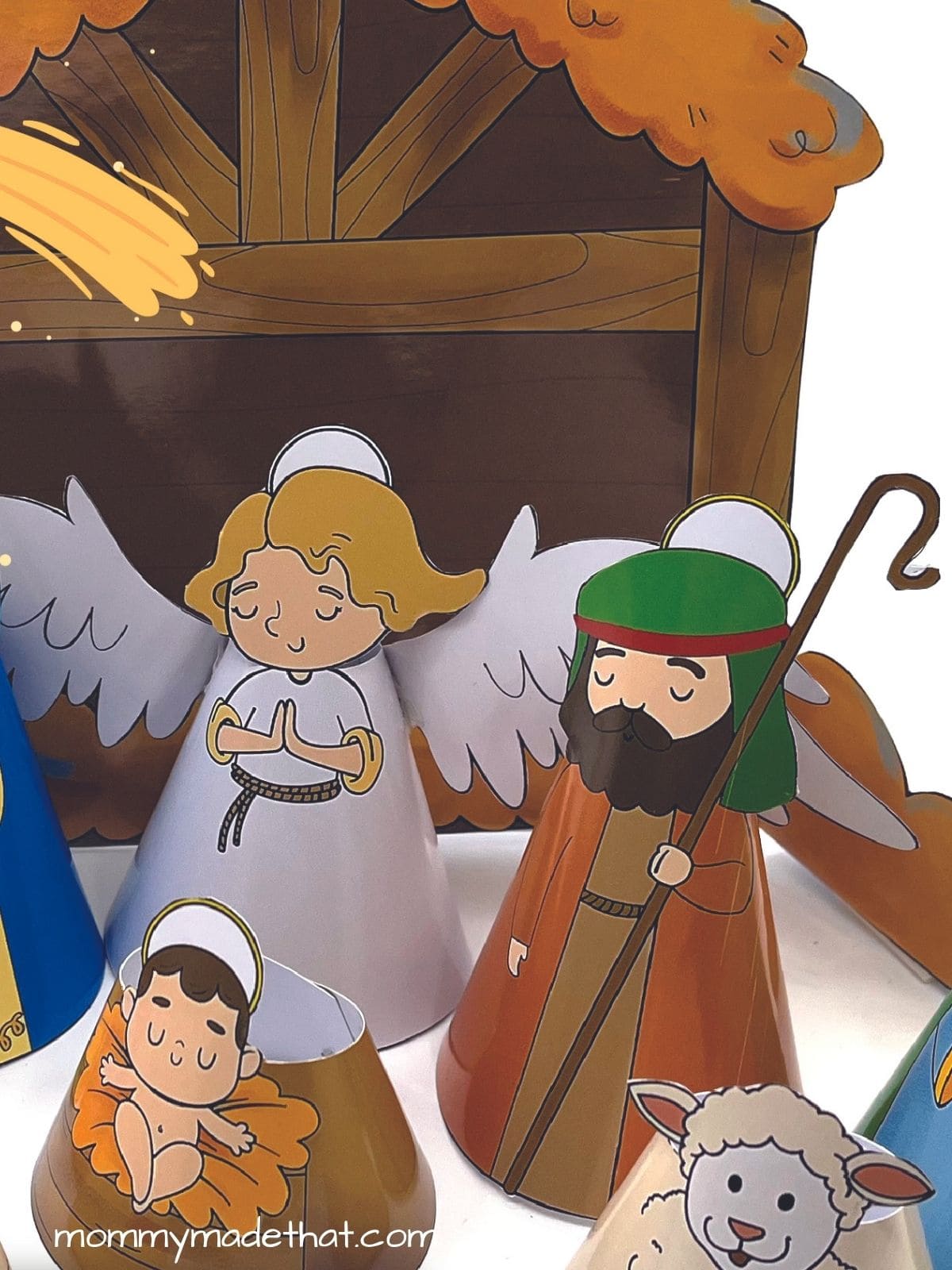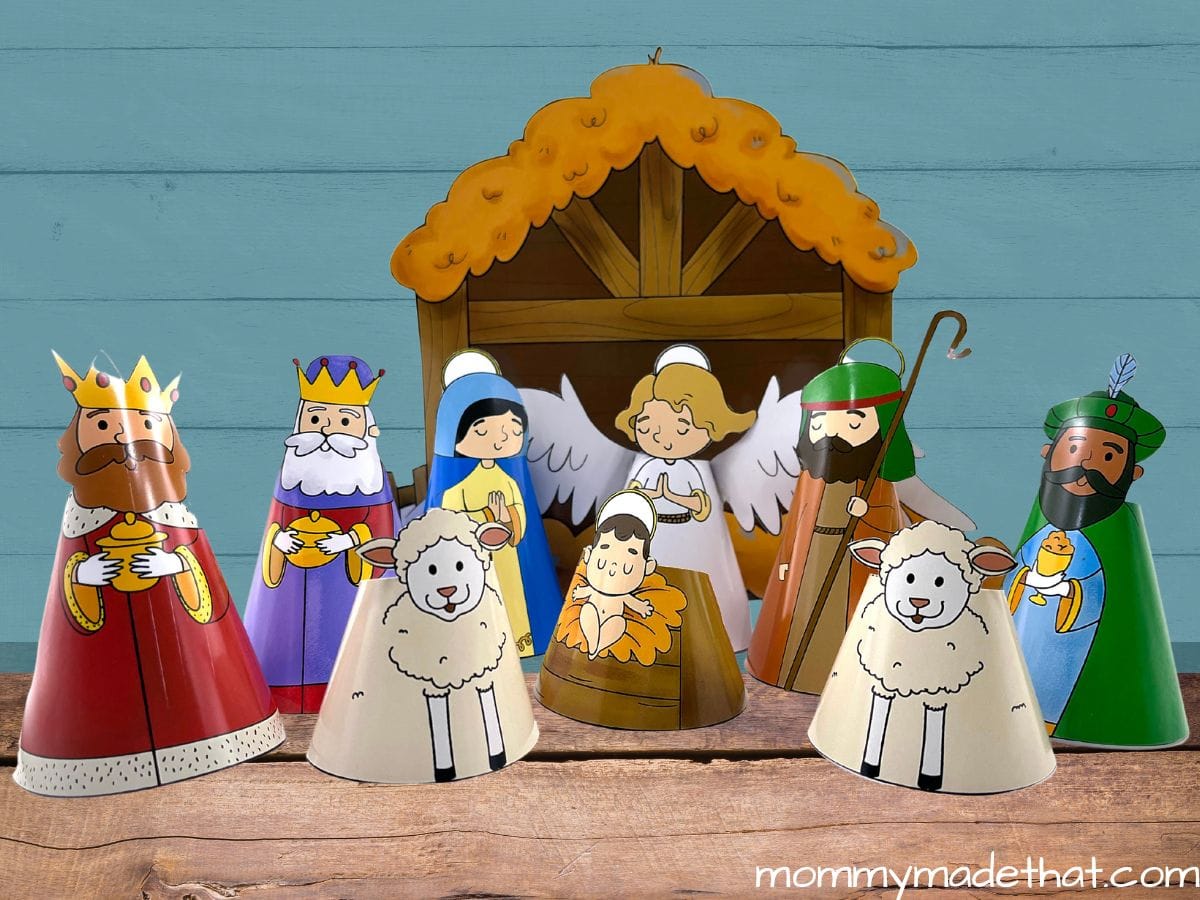 The Printable Nativity Scene Pages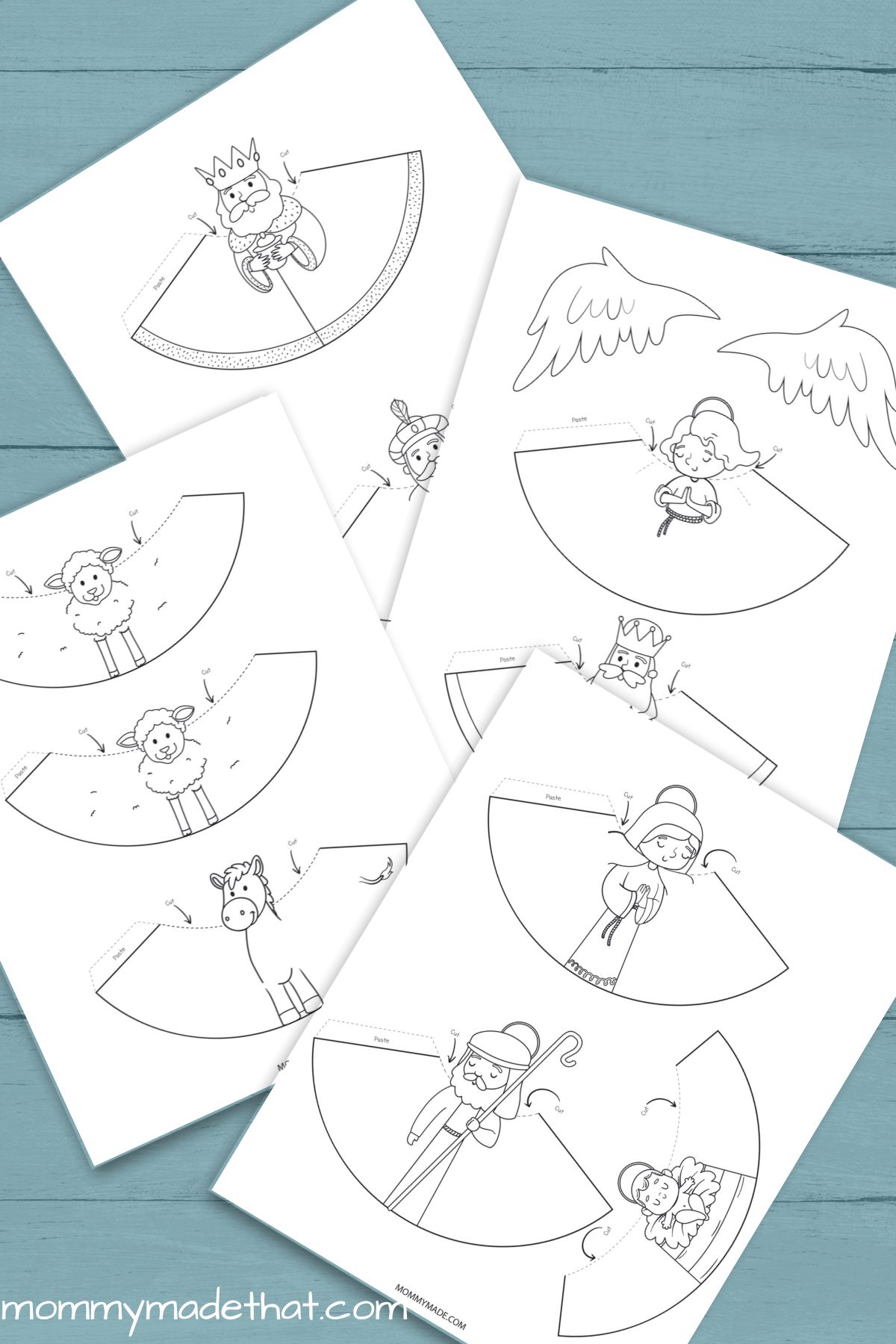 The free nativity scene includes 5 printable pages with the different characters from a traditional nativity set.
Our's include: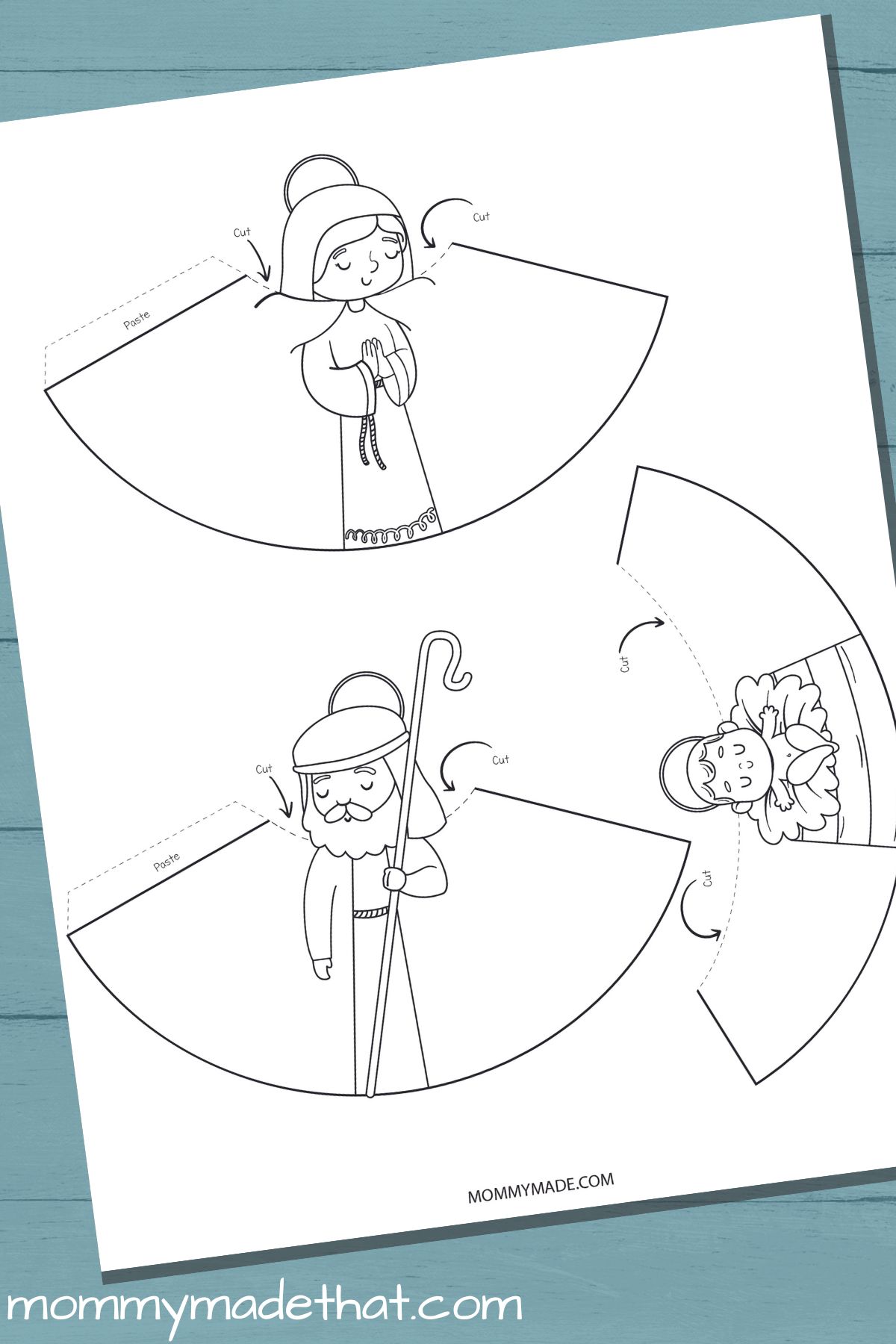 A page with Mother Mary, Baby Jesus and Joseph.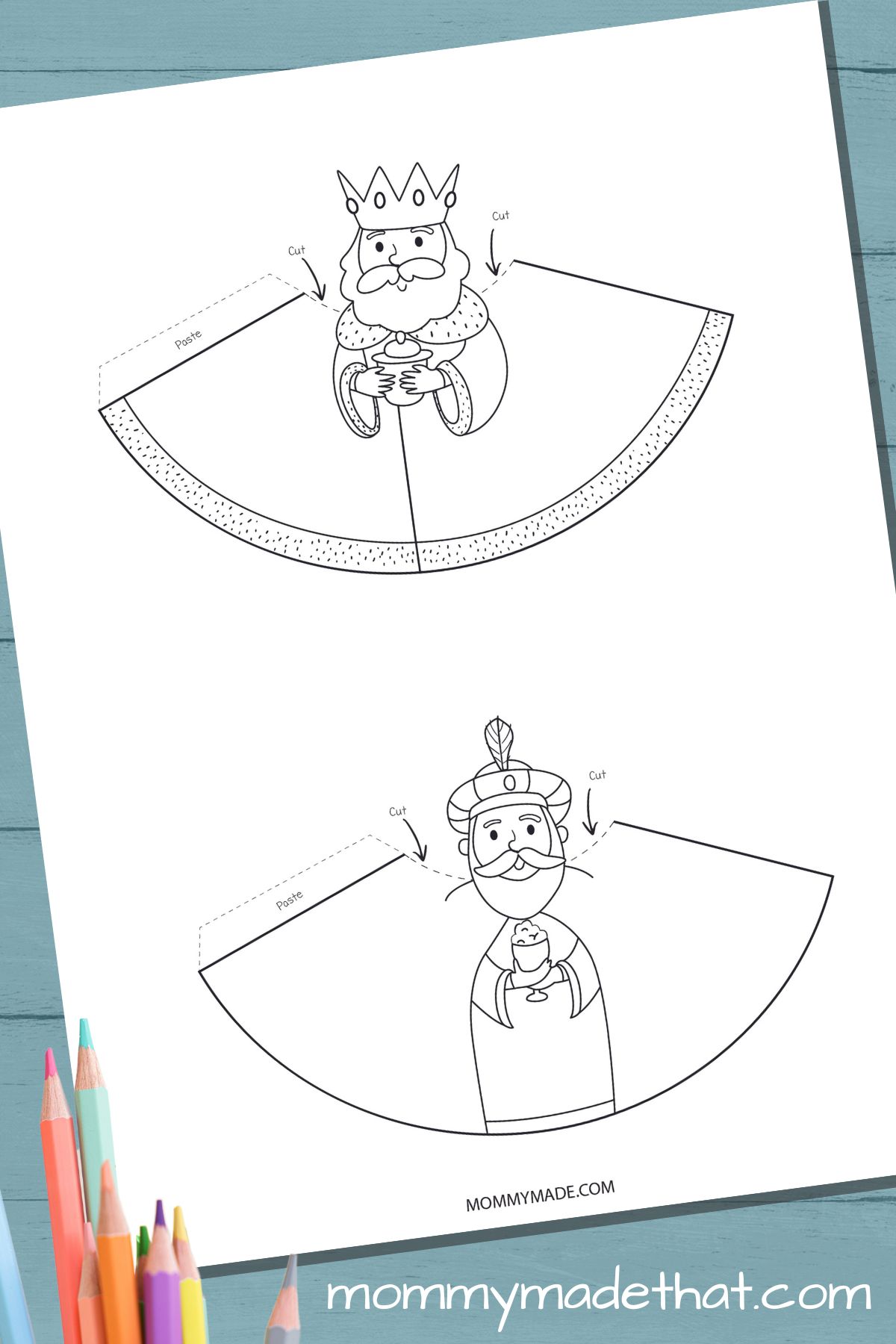 A page with 2 of the 3 wise men.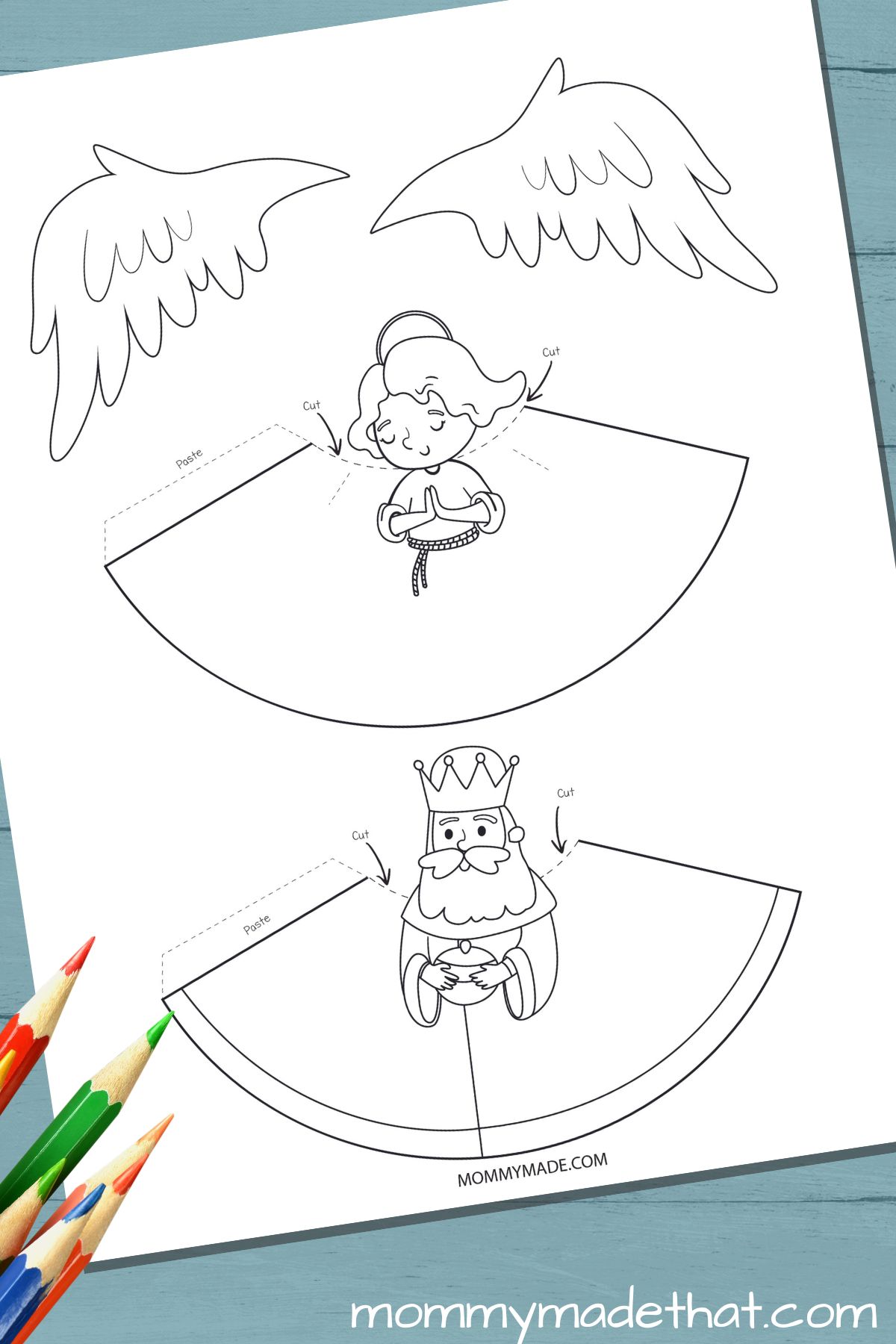 A page with the third wise man and the angel.
For the angel, we added wings, which would need to be cut out and attached to the back of the angel figure.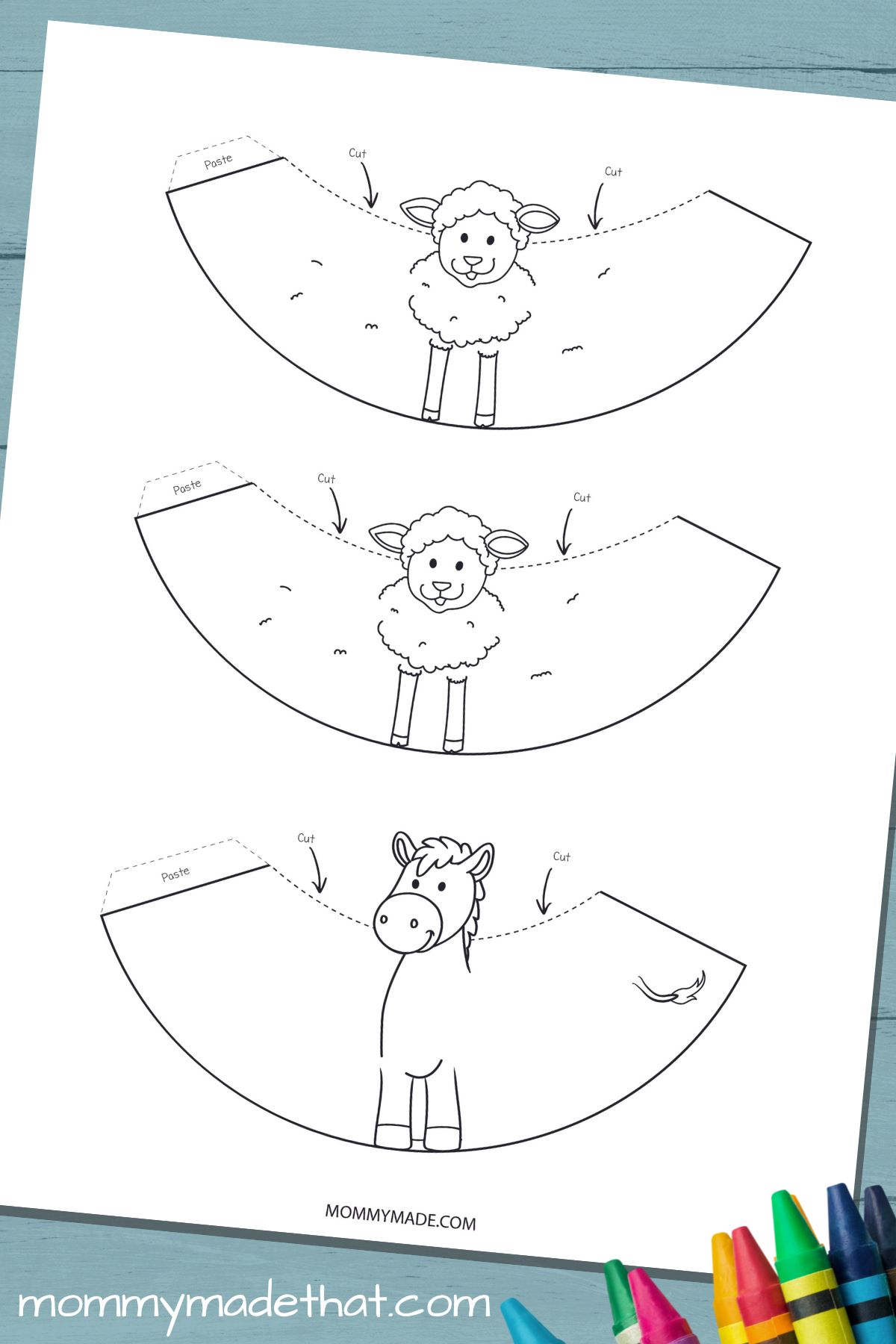 A page with two sheep and a donkey.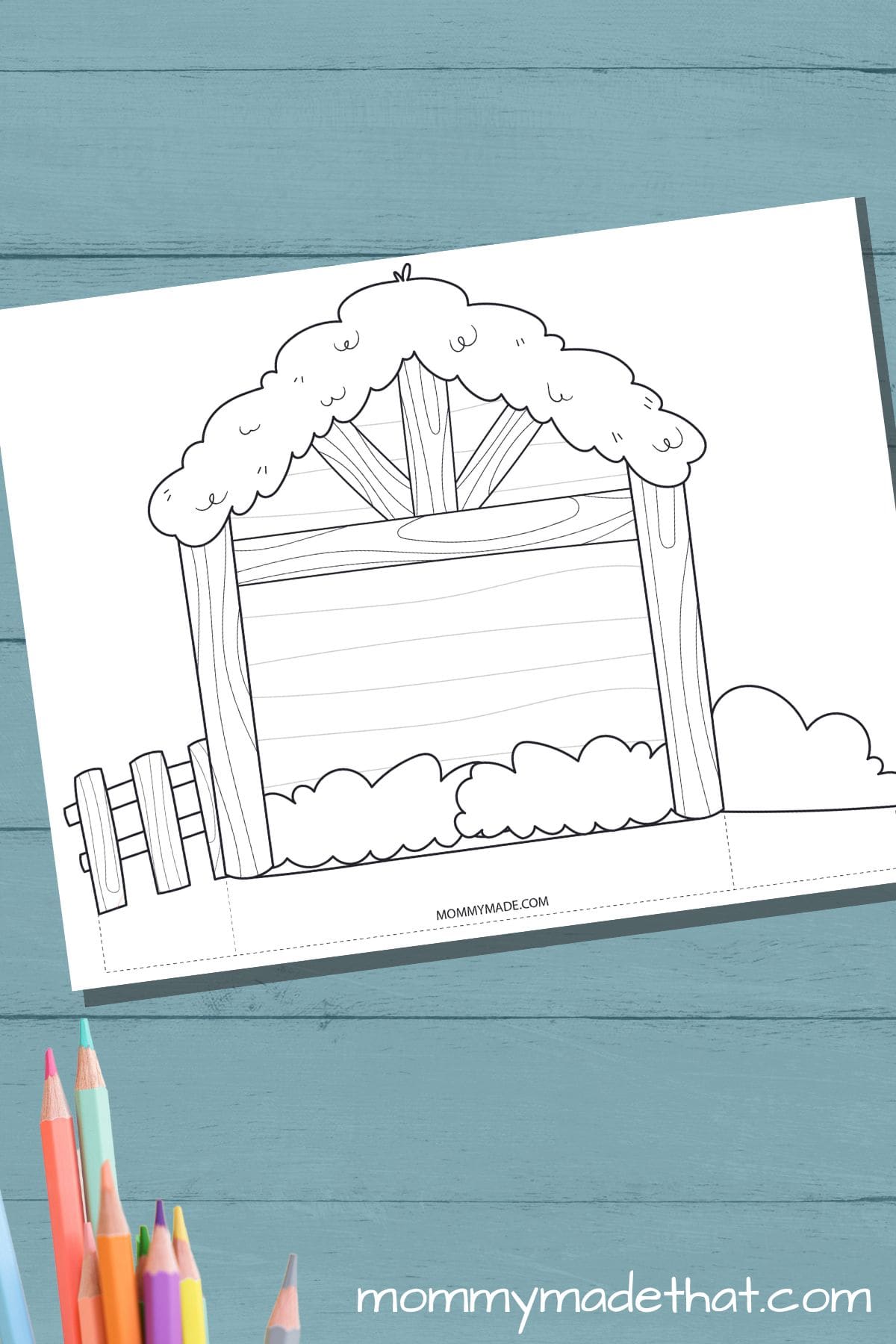 And finally a page just for the manger, which acts as a background for the nativity scene.
When all put together they make a fun nativity scene perfect for kids to help with.
These would be great to do with kids during a Sunday school class or at home with the kids during Christmas break.
How to Use the Printable Nativity Scene
To use the printable nativity scene, print out all the pages of the PDF file.
If you want sturdier figures, you can print them out on card stock paper.
Color them in using crayons, colored pencils or watercolors.
Then cut out all the members of the nativity set. You'll want to cut around the rounded shape, then carefully cut out around their head and upper body shape.
Curve each character into a cone and use a bit glue or tape to keep them in place.
Then color in the manger page, cut it out and use the tabs to stand it up.
Then set up all the character cones in front of the manger to create your own nativity scene.
Grab the Nativity Printables
To grab the free printable nativity scene, put your email in the box below.
We'll send the Christmas printable straight to your inbox, along with other fabulous freebies.
These are for personal or classroom use only. Not for commercial use. Thank you!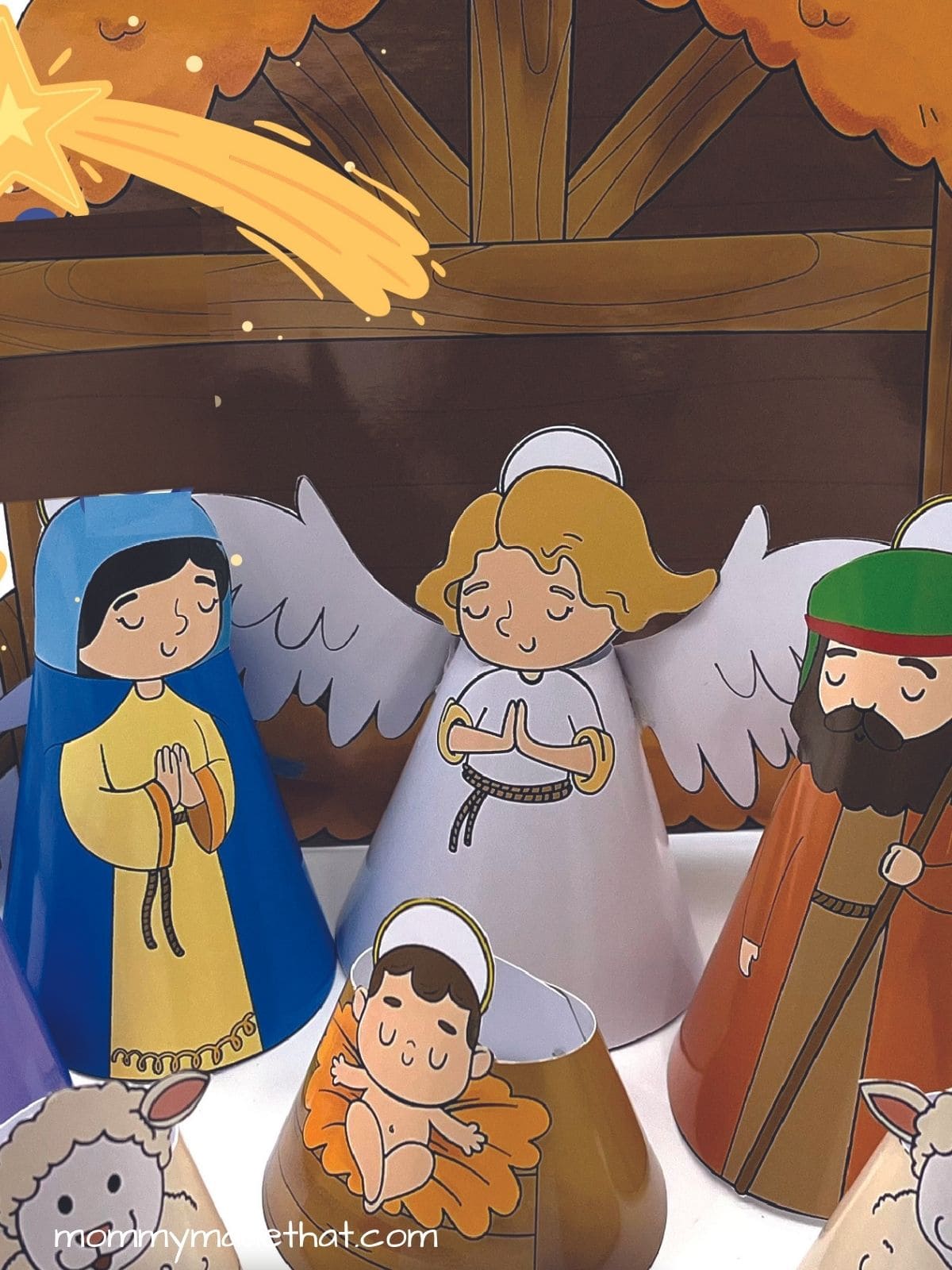 I hope you enjoy these! Happy holidays and Merry Christmas!