20 Amazing Craft Gifts for Girls (They'll Adore These Ideas!)
Looking for some awesome craft gifts for the kids this year? We found some of the best ones that are sure to spark creative imagination. These specific gifts are great for craft loving girls.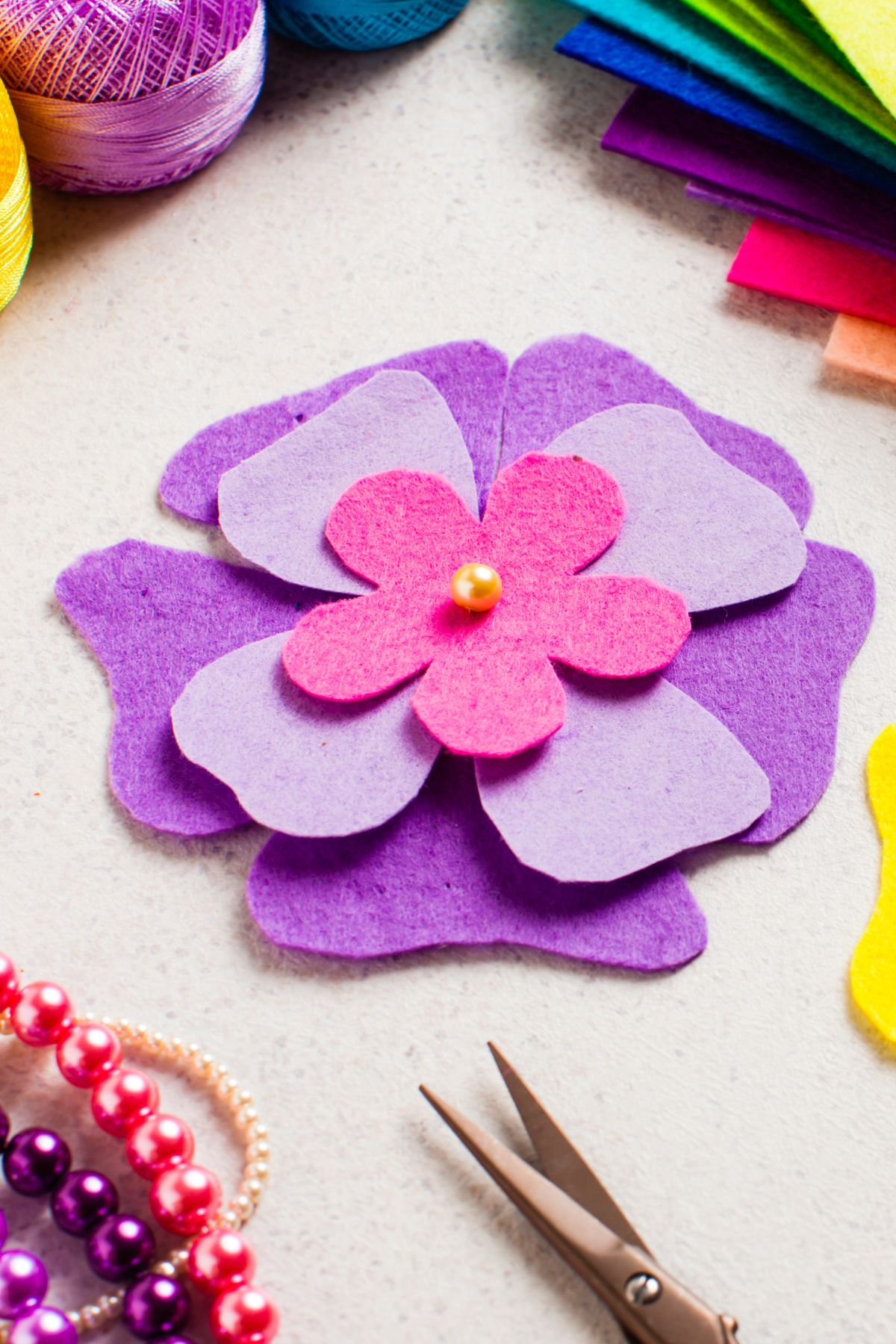 Whether you're looking for a birthday present or a Christmas gift for the girl who loves crafts in your life, you'll find lots of ready made craft kits right here perfect for the crafty queen.
We've got lots of DIY jelewery, craft supply suggestions and ready to be made bedroom decor perfect to give as a crafty gift.
This post may contain affiliate links which means if you click a link and make a purchase this site may earn a commission at no cost to you. Read more here.
No Sew Flower Fleece Quilt
This no-sew flower quilt by Melissa and Doug is perfect for crafty girls who would love to create a cozy and adorable blanket of their own.
They'll be proud to display them in their room! And it's easy enough that they'll actually finish the craft without becoming frustrated.
It also comes in other fun colors too.
Sew Mini Treats Craft Kit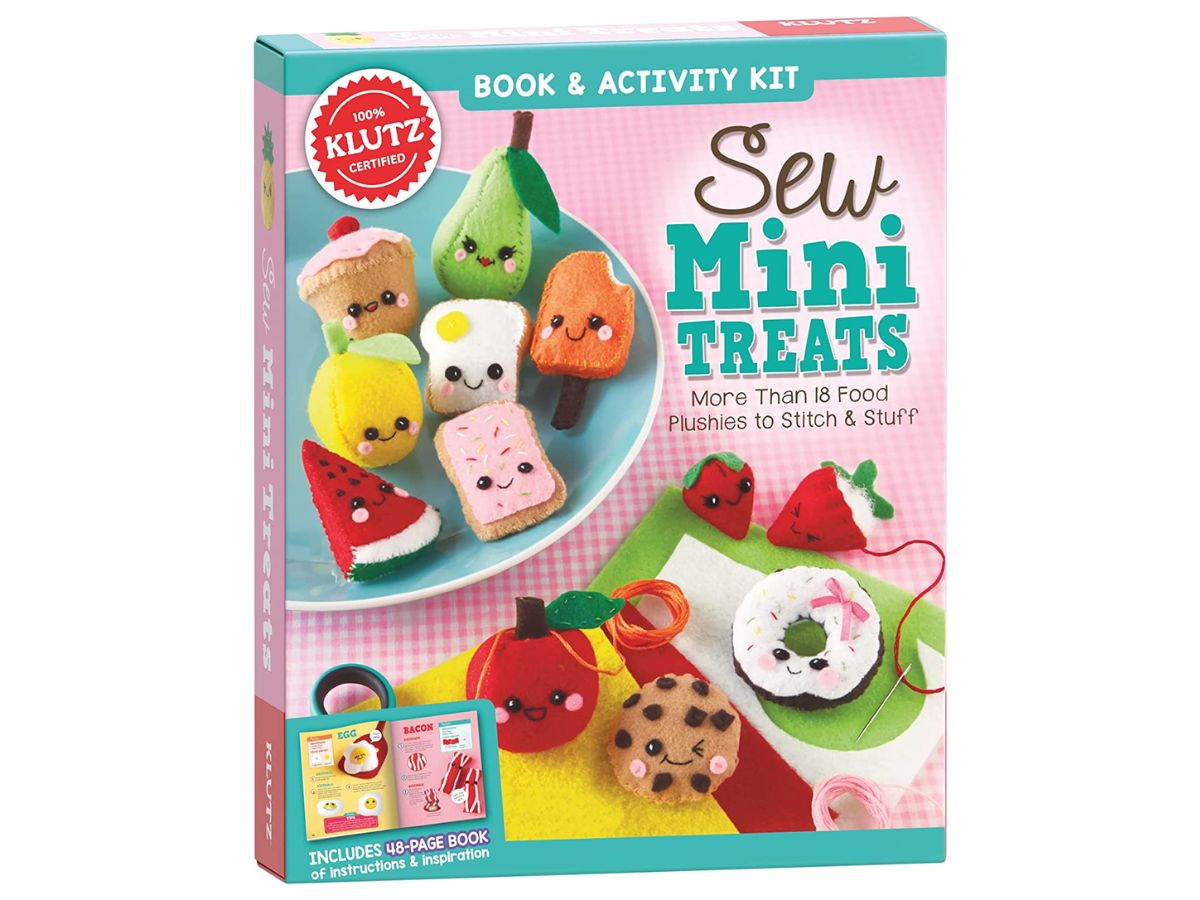 This adorable sew mini treats craft kit comes with lots of fun and cute felt crafts to create.
The craft kit box comes with everything they'll need to make these adorable felt foods and an instruction booklet that walks the kids through each step.
This is a good craft gift for kids 8 and up.
Unicorn Piggy Bank Kit
This cute craft kit comes with a unicorn to decorate. Not only is it a fun craft, but it's useful for the kids to store their loose change and decorate their room!
It comes with tons of fun craft supplies including paint, glitter and gem stickers. So it's a ready-made box of fun. It's a great craft for kids 5 and up!
However, the piggy bank is porcelain so care is needed.
Glitter Clay Charm Craft Kit
Let the kids craft up some pretty clay charms to wear with this glitter clay charm kit either on a bracelet or necklace.
They'll love making their own jelwery, or jewelry for some loved and friends.
Unicorn Lamp Gift
This gorgeous unicorn lamp kit lets girls design the own unique unicorn lamp that can shine in their room.
The kit makes crafting up your own unicorn easy enough that young kids will love it, but pretty enough that older girls will enjoy it too.
Good for kids 5-12.
Create Your Own Window Art
Another fun arts and crafts gift that little girls will love is this create your own window art.
They can color and design lots of pretty ornaments to hang up in windows around the house. From pretty butterfly's to rainbows and fun animals.
Make Your Own Soap Kit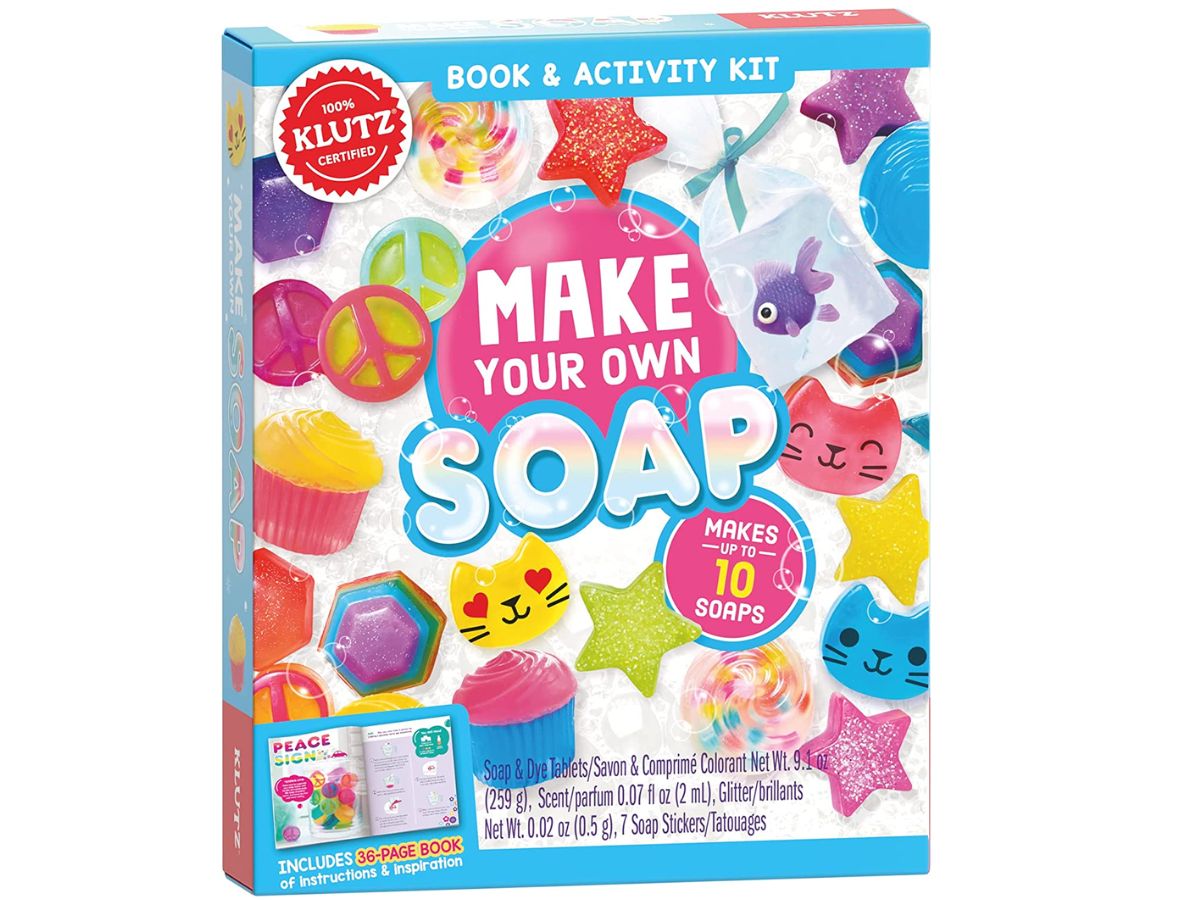 Another creative gift is this make your own soap kit.
It's kid safe as it doesn't involve any lye and will make bath time a little more fun.
This is good for older kids, or younger ones with some adult help, as it involves melting the soap before putting into the molds.
Friendship Bracelet Craft Kit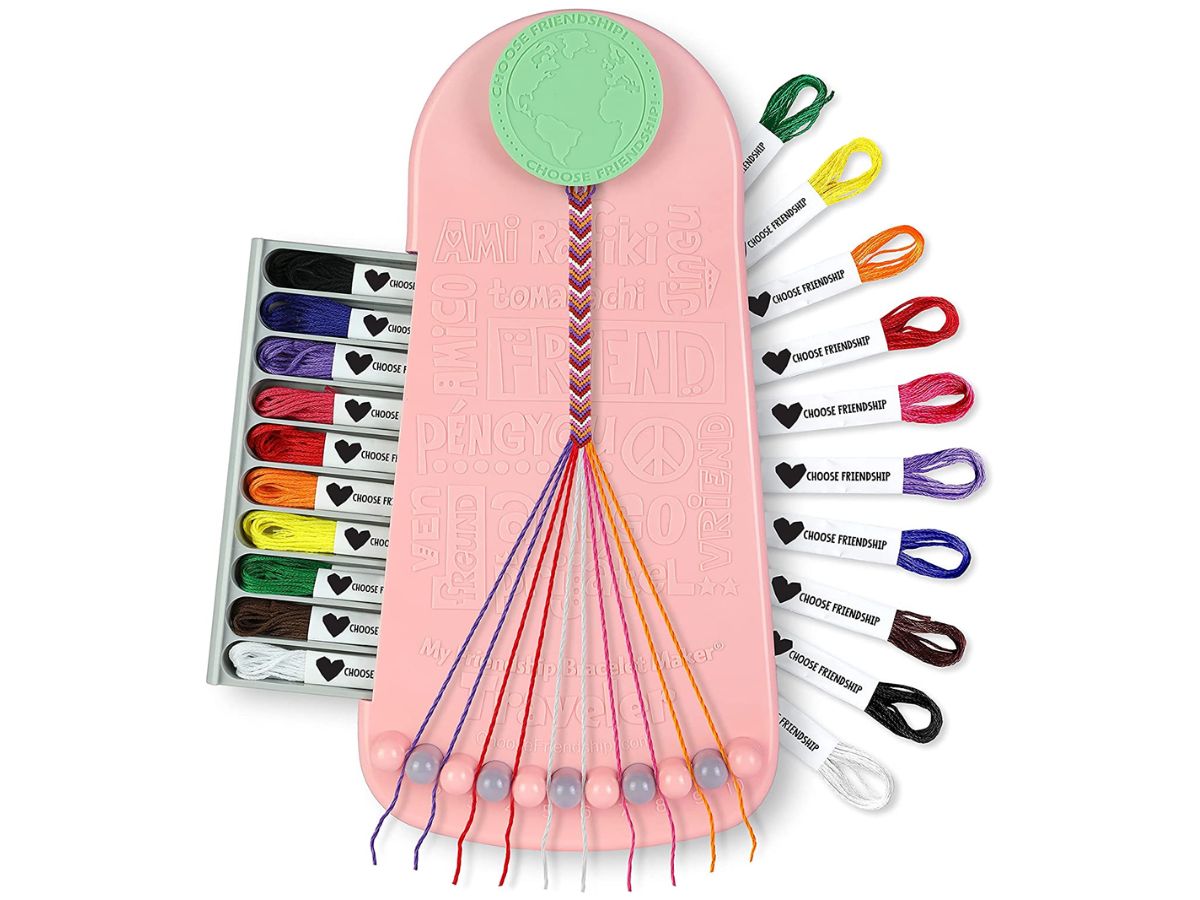 This colorful friendship bracelet kit is a perfect gift for crafty girls. It lets them make their own gifts to give as a token of friendship to their besties.
It's also great for developing fine motor skills and great for kids who love jewelry making.
Crayola Glitter Arts and Crafts Gift
If you have an artsy girl to buy for, this glitter arts and crafts kit is perfect. It's great for girls who love expressing their creativity through their own creations.
Let their ideas spring to life on paper using all the pretty glitter crayons and, glue and chalk. It comes with all the art supplies they need to make their own art projects.
DIY Fashion Headbands
Have a girl who loves fashion and accessories? This DIY fashion headband set is perfect.
They can make adorable and unique headbands to wear or give to a loved one.
Design Your Own Water Bottle
This color your own water bottle kit is the perfect way to let your girl express her creativity and individuality. Lots of people love custom water bottles, and this kit will let her make her very own to take on the go.
Make Your Own Fairy Garden
Girls will love this enchanted fairy garden kit. It contains everything she needs to make her own majestic little garden.
Charm Bracelet Kit
This gorgeous charm bracelet kit is one of the more sophisticated crafts on this list. This allows any little girl to create and design her own charm bracelets that are uniquely her, and that she can wear and cherish for years.
Butterfly Necklace Gift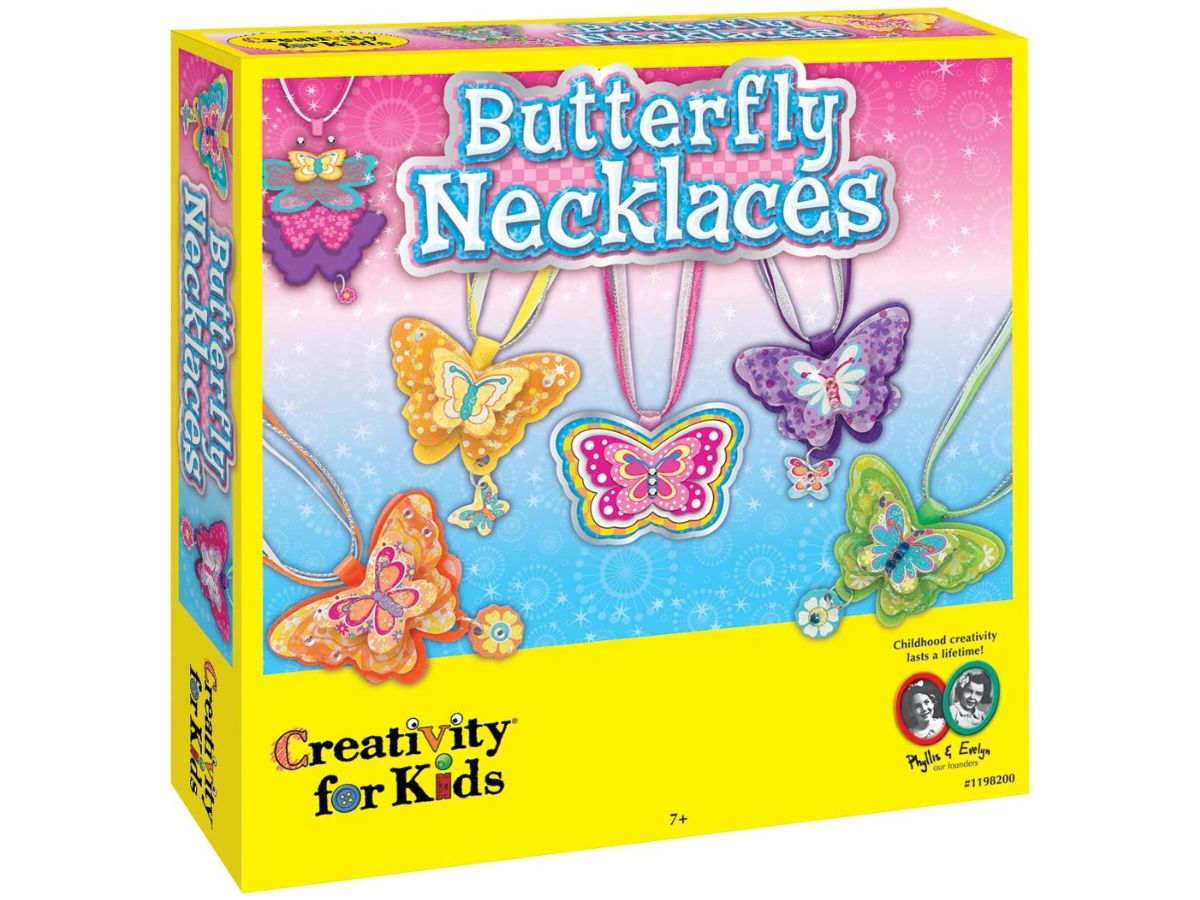 This fun kids' butterfly necklace kit is the perfect gift for girls who love all things butterflies. It's perfect for keeping young girls busy for hours with creative fun.
Glow in the Dark Rock Painting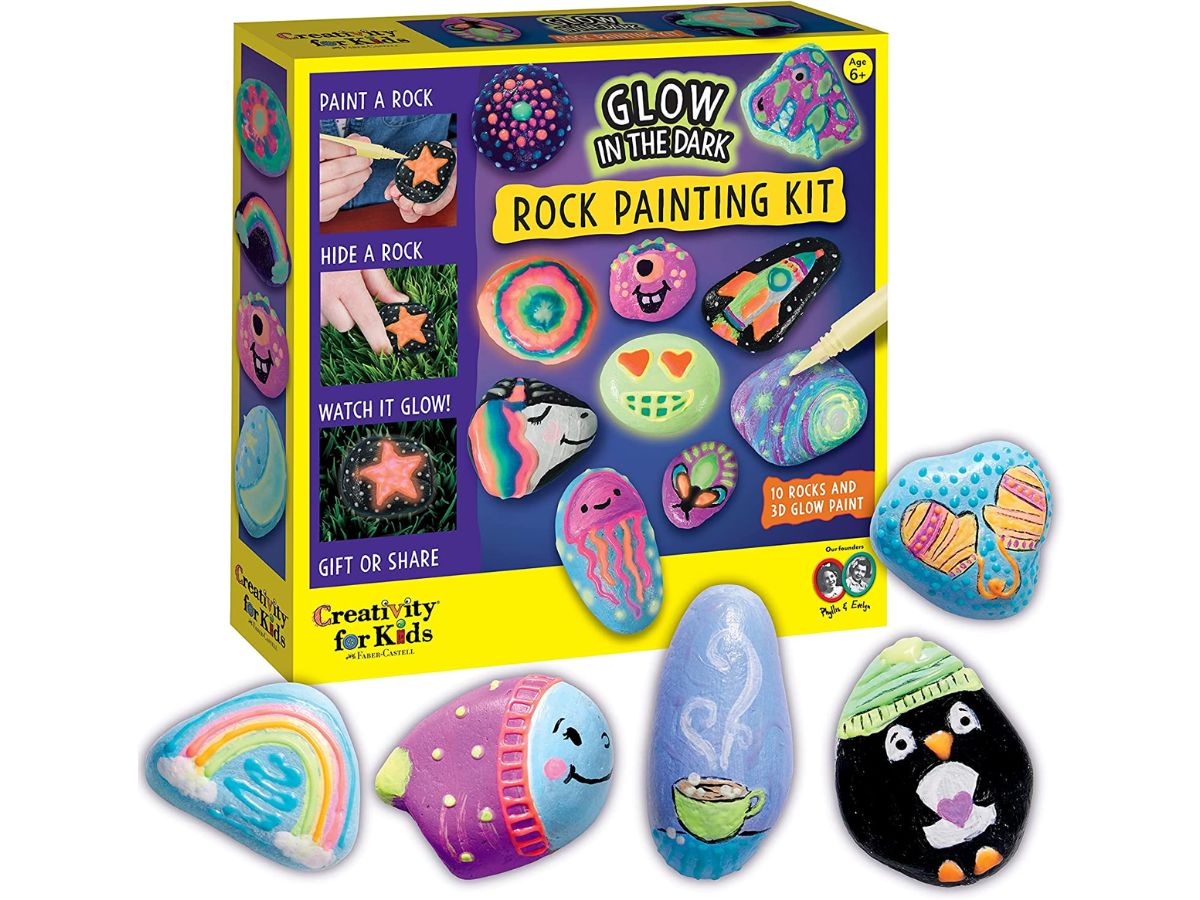 This glow in the dark rock painting kit is a fun way to create fun rock art. Rock painting is a great art activity for kids, and the glow in the dark aspect always add a bit of magic.
Fairy Lantern Kit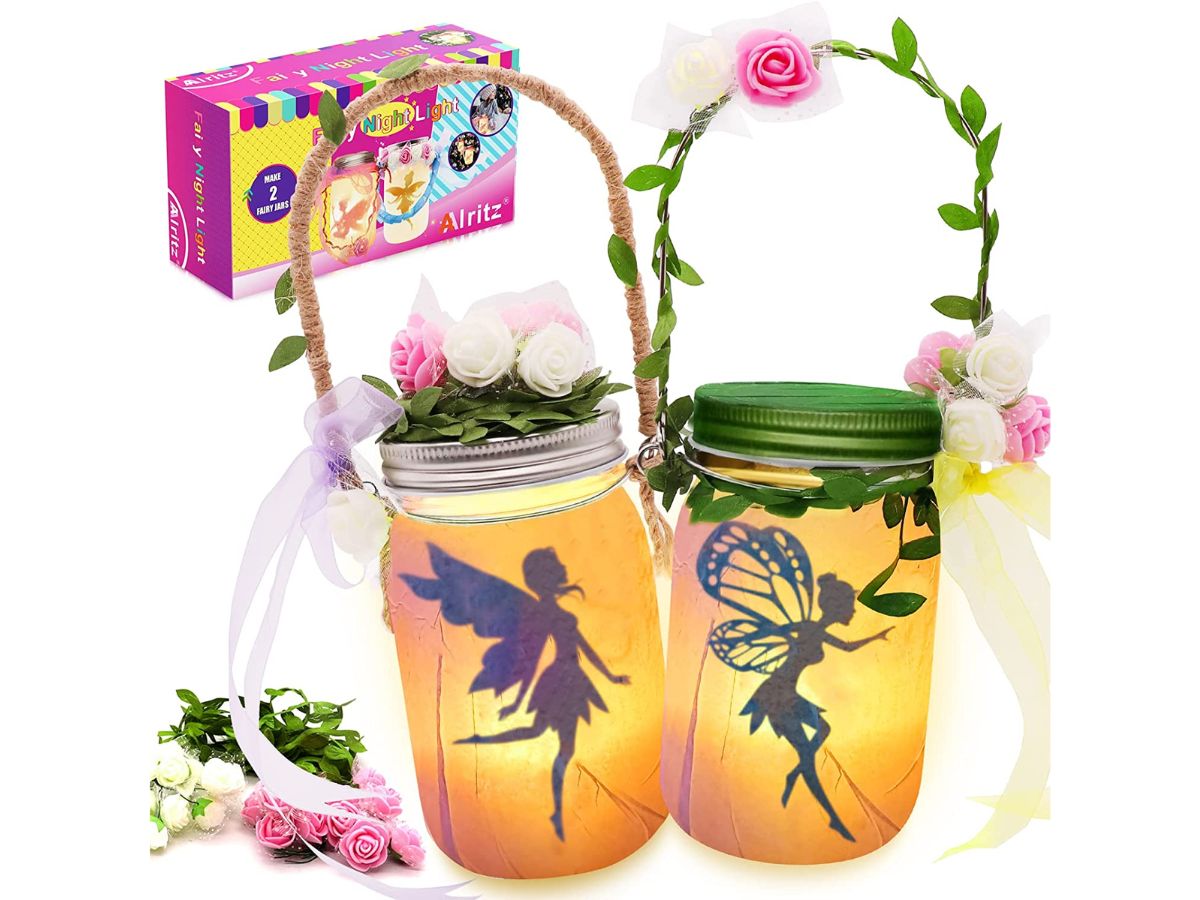 This fun fairy lantern kit is perfect for girls who love fantasy. It lets them craft up their own gorgeous lanterns they can display in their room.
Origami Flowers
This origami flower kit makes fun and pretty flowers from paper. There are lots of different designs they can make. And the flowers would look beautiful in vase.
Colorful Friendship Bracelet Kit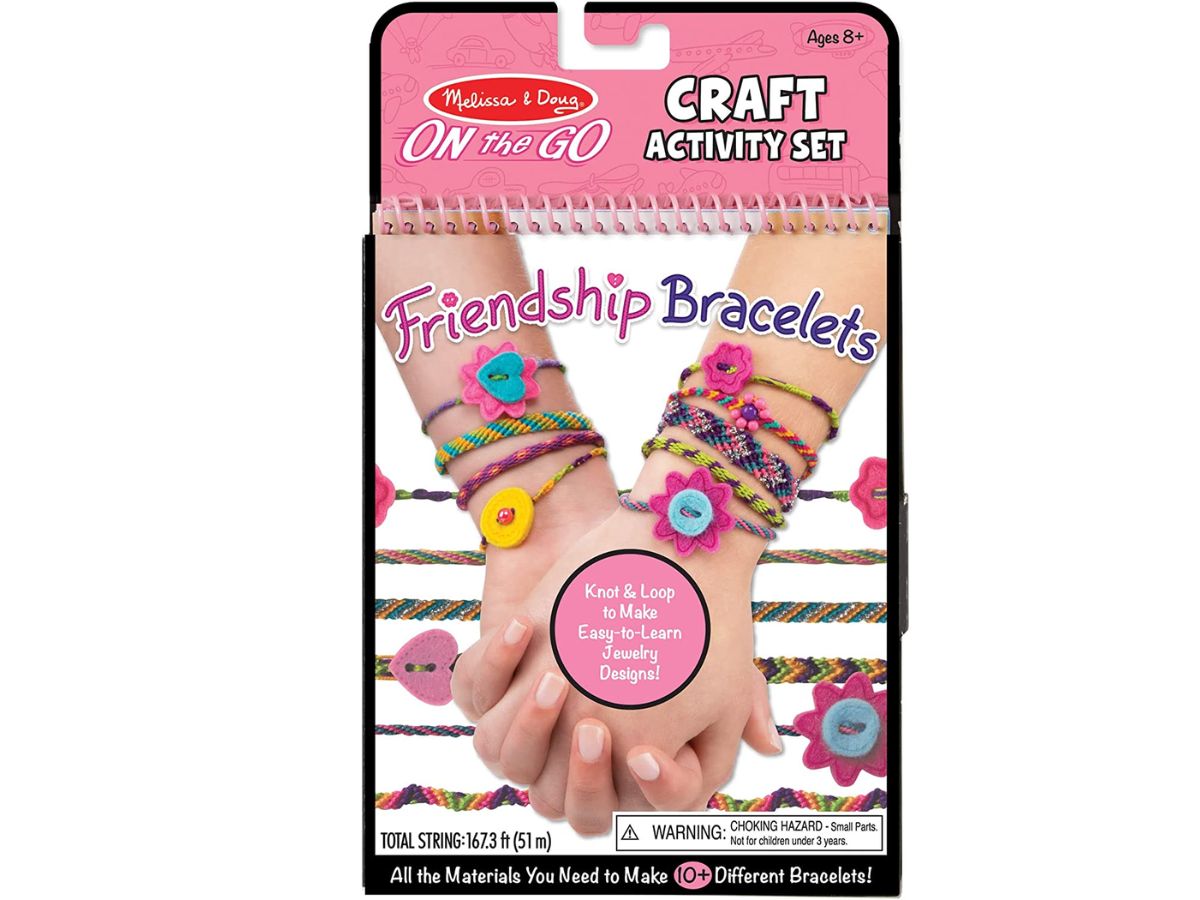 This fun friendship bracelet kit has everything you need to make bright eye-catching friendship bracelets. It's a fun gift that girls will love to create and share with their friends.
We hope you enjoyed these gift ideas for crafty girls! I'm sure you'll find some great gifts they'll absolutely love!