Santa Placemat (Free Printable Milk and Cookies mat!)
This Santa placemat is a milk and cookies placemat that's perfect to use on Christmas eve to leave Santa and his reindeer some treats.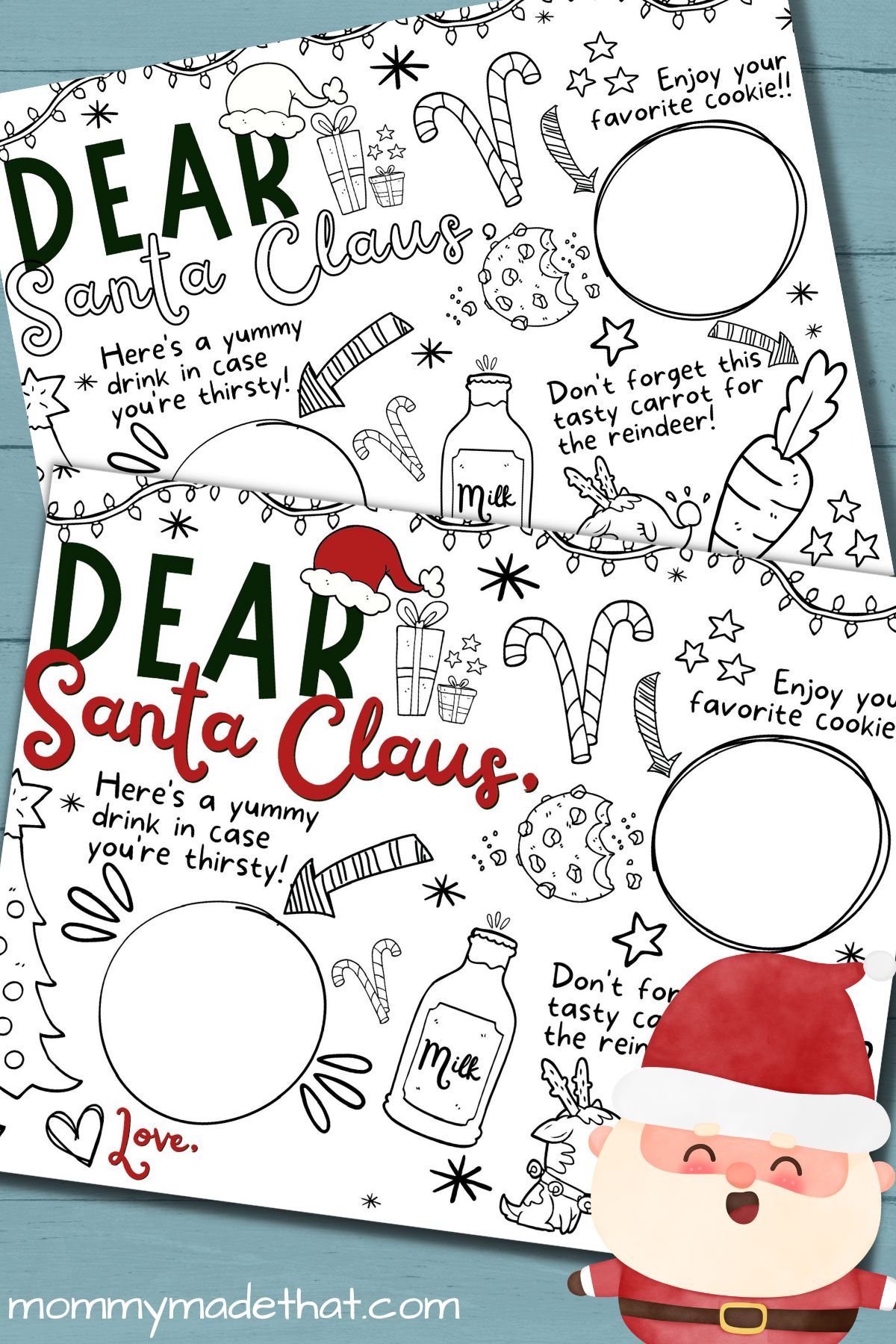 Christmas is a magical time of year for kids. The anticipation of presents, cookies for Santa, and Rudolph's shiny red nose can fill them with excitement for weeks leading up to the big day.
One of the best ways to add to the anticipation and excitement is with a fun printable placemat for Santa's cookies and milk!
We have lots of fun free Christmas printables, like our printable Santa's Nice List certificate and our Letter to Santa template.
How to Use Santa's Placemat
The free printable Santa placemat comes in two versions, a printer friendly black and white version.
And a red writing version. So print out which over one you'd like.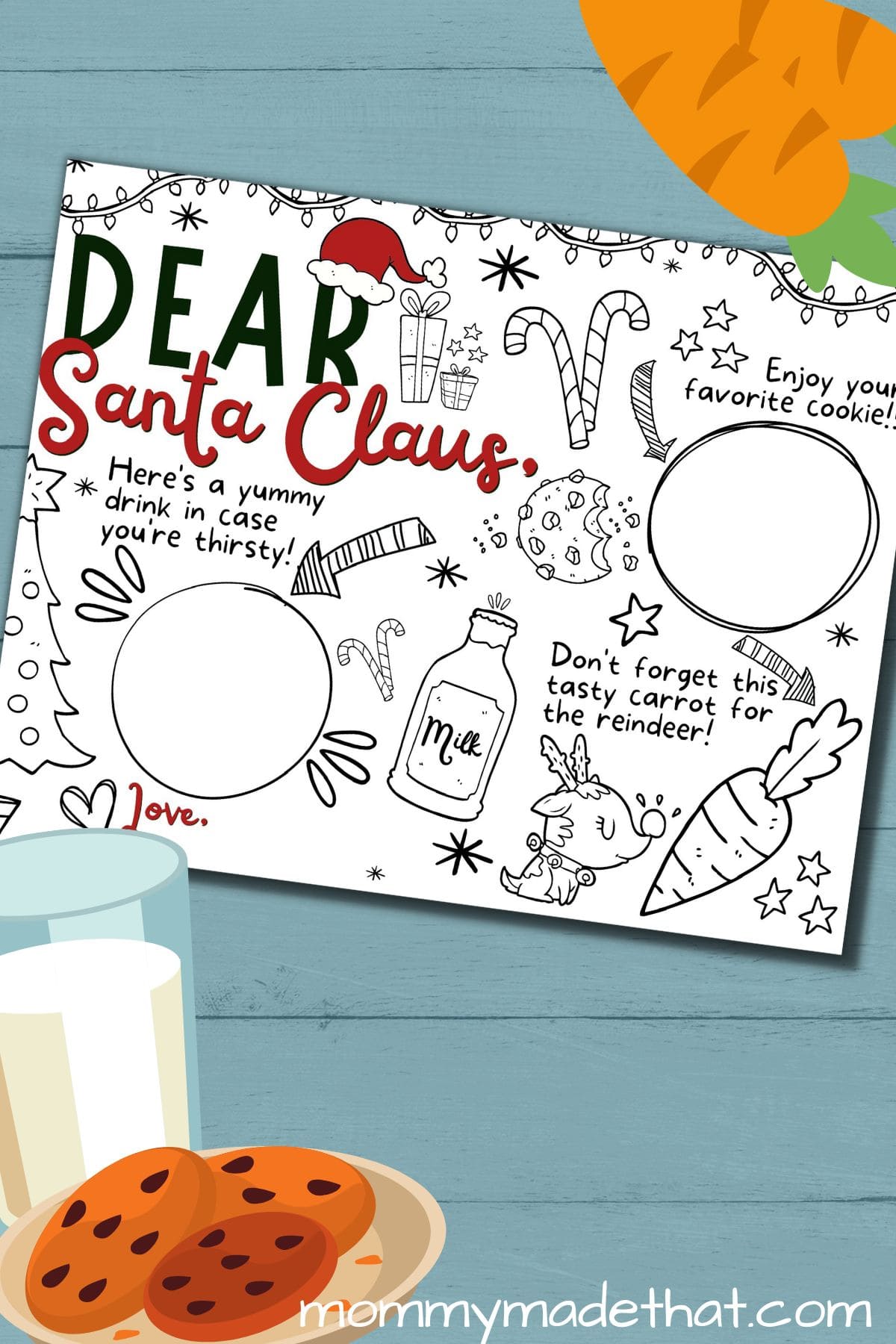 Both versions are identical other wise. It's a fun Christmas coloring page for kids and they can decorate it for Santa if if they'd like to make it more personal.
It has a spot to leave santa some cookies, a spot for his milk and of course a spot for some carrots for the reindeer!
Then finally, a place to leave their signature.
It's a fun printable kids will love using to express than thanks to Santa on Christmas eve.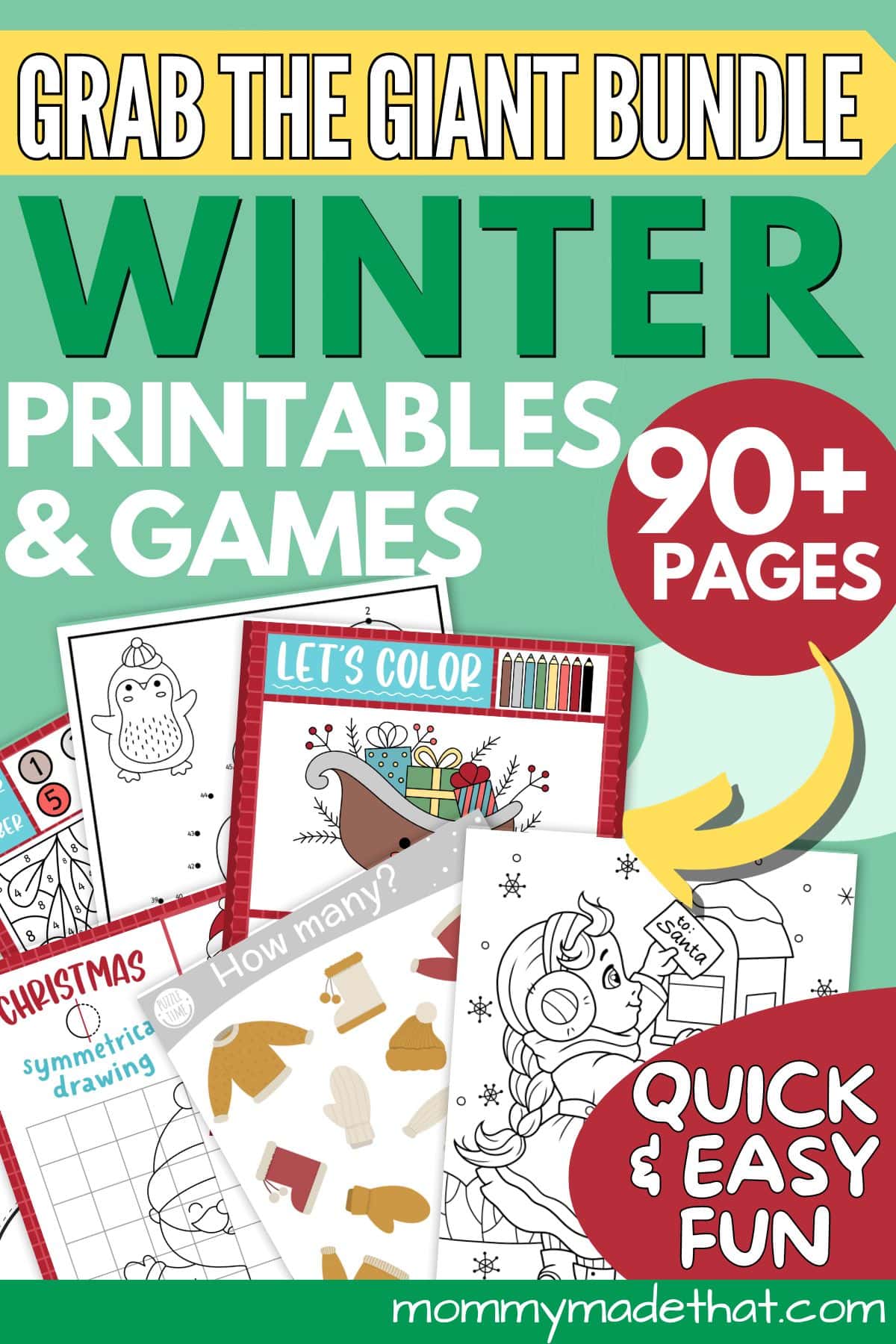 Activities to add for Santa & The Cookies and Milk
Spend Christmas eve day baking cookies together: Baking is a great activity for kids and teaches them some great life skills.
Talk about Christmas traditions: It's fun to know where Christmas traditions started from and can be great for life lessons. The cookies and milk tradition started a while back, and has many different roots. But according to History.com
"During the 1930's In that time of great economic hardship, many parents tried to teach their children that it was important to give to others and to show gratitude for the gifts they were lucky enough to receive on Christmas." It's a good reminder while putting out the cookies and milk.
Read a Christmas book on cookies and milk: We love Christmas stories around here, and there's a couple of cute ones on the tradition of cookies and milk for santa!
This book cookies for Santa is a story about giving cookies to Santa and includes his favorite recipes.
And this one A World of Cookies for Santa talks about different cultures and their cookies, and includes different recipes.
Grab the Printable Placemat
To grab our free printable Santa placemat, put your email in the box below. We'll send it straight to your inbox!
This is for personal or classroom use only, not for commercial use. But feel free to print out as many as you like!