Elf on the Shelf Inspired Coloring Pages
Today we have some free elf on the shelf coloring pages. These printable coloring pages are perfect to get the kids in the Christmas spirit. (They're not really elf on the shelf pages, but they are inspired by my kids favorite little Christmas elf.)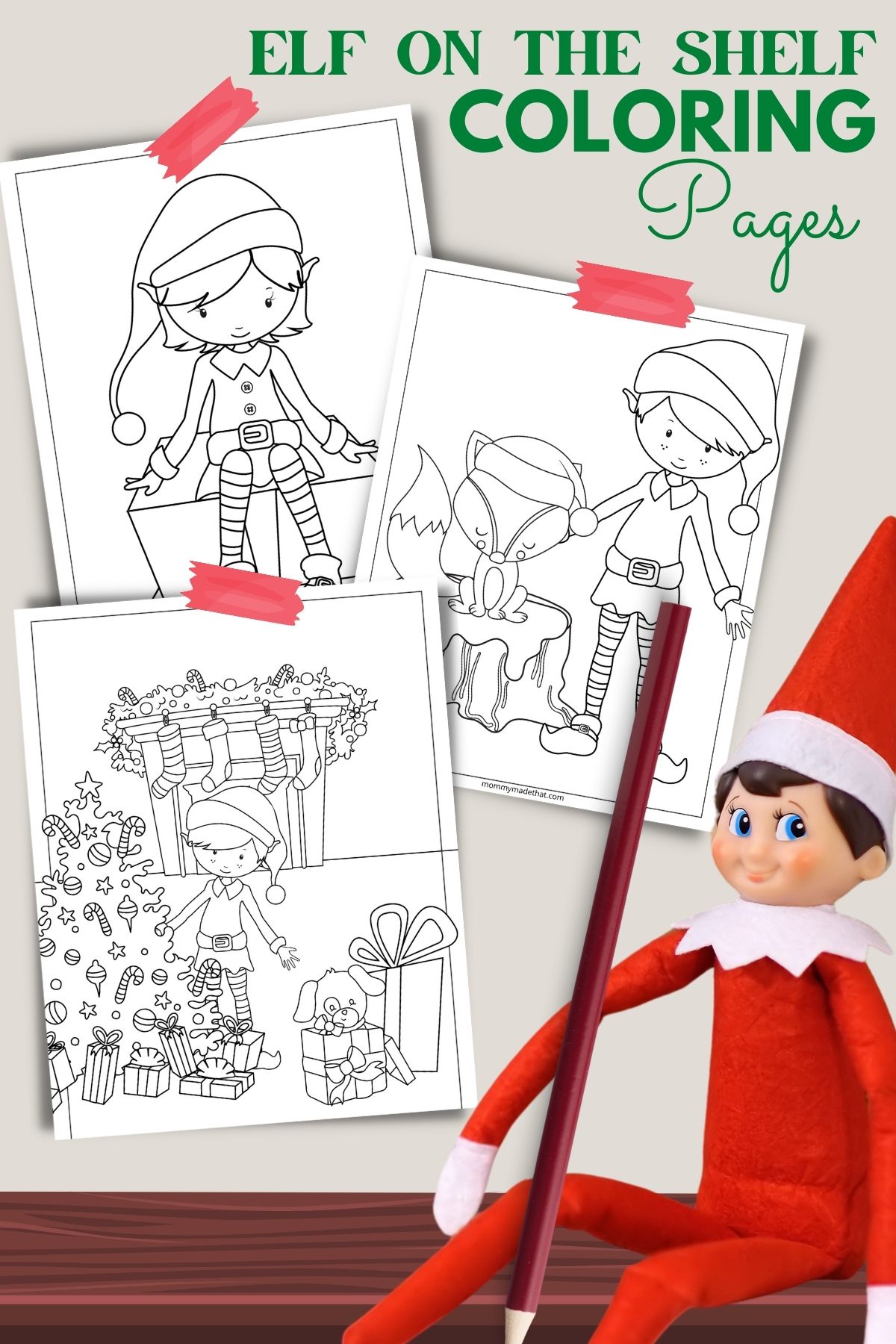 Elf on the shelf coloring pages are a great way for children to have fun with friends and family during the holidays!
Kids can color their elf on the shelf coloring pages and then hang them on their fridge or anywhere they please.
Now I know these printable coloring pages don't really look like the famous elf on the shelf brand elves. But they sure are cute and perfect for kids of all ages.
We included lots of coloring pages of both boy elfs and girl elfs.
Here you can see a few of the girl elf coloring pages.
And here we have some of the boy elf coloring pages.
One of the reasons we love coloring pages in our house is all the benefits that coloring can provide kids.
They're having fun and being entertained all while honing their fine motor skills and engaging in a focused activity.
Plus I mentioned the whole Christmas spirit thing right?
What's more Christmassy than being curled up by the Christmas tree coloring our elf on the shelf friends all while sipping on hot cocoa.
How to Get Your Elf on the Shelf Coloring Pages
Our little free printable elf coloring book has 8 pages total. Most have elves on the pages, but some do not.
Really this was just a fun Christmas elf coloring book. The elves are prepping the gifts and putting them under the Christmas tree for their kids at home.
Its a fun and cute way to add to the story of the gifts on Christmas eve. After all the elves are Santa's "helpers."
You can grab your free printable coloring pages right here: Christmas Elf Coloring Pages
Have fun! We'd love to see your finished coloring pages.