Christmas Crafts to Make and Sell
Looking to make a little extra money this Christmas season? We found some of the best Christmas craft to make and sell!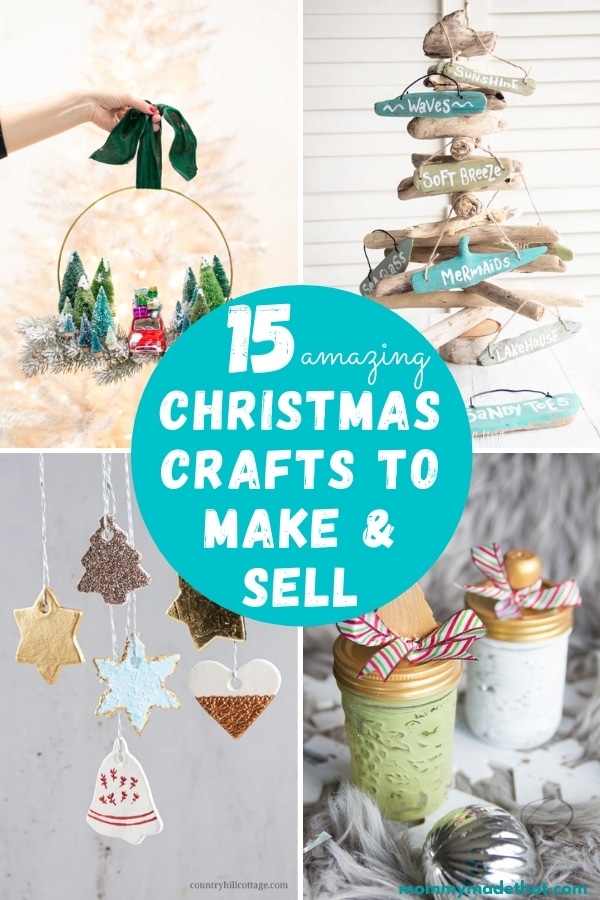 Christmas crafts can be a great way to make some extra money and get creative.
You should find out what craft you are most interested in making and start from there.
These crafts could range from knitting, sewing or embroidery to more traditional crafts like woodwork, pottery and macramé.
We found some awesome Christmas crafts that you could easily make and sell at craft shows, in your local Facebook marketplace or on Etsy.
Clay Christmas Ornaments
These easy to make clay Christmas ornaments are so beautiful, yet surprisingly easy to make! They look lovingly hand crafted and cost very little to make.
The tutorial shows you so many cool techniques to make a simple clay ornament look amazing.
You can offer to personalize them with peoples favorite colors or sentimental sayings, or just sell them exactly how you make them.
The variety of different ornaments you can make are nearly endless!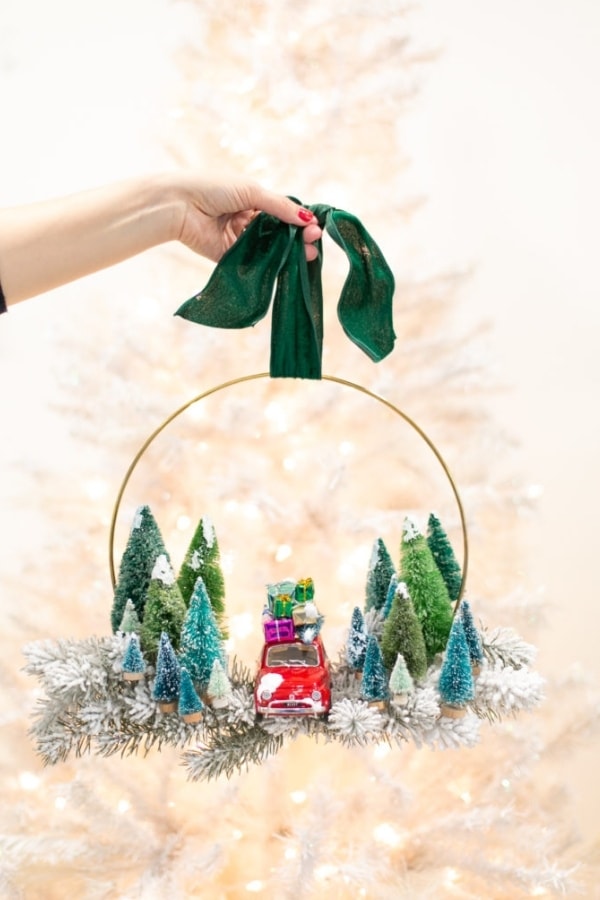 Vintage Car Christmas Wreath
Another really cool craft you can make and sell easily is this gorgeous vintage toy car wreath.
This colorful and fun wreath is unique and eye catching. This is one of those special Christmas decorations that would sell out quickly.
Many Christmas shoppers would love to buy a wreath like this to turn and give as a special gift to a loved one or simply display them it in their home.
Christmas Terrarium
Another really cool vintage car craft for Christmas! This Christmas Terrarium beautifully displays the cozy feeling of the holidays.
People really do love the vintage truck towing the Christmas trees!
Although I have to admit, if I made this craft I'd have a hard time selling it, as I'd want to keep it for my own holiday décor.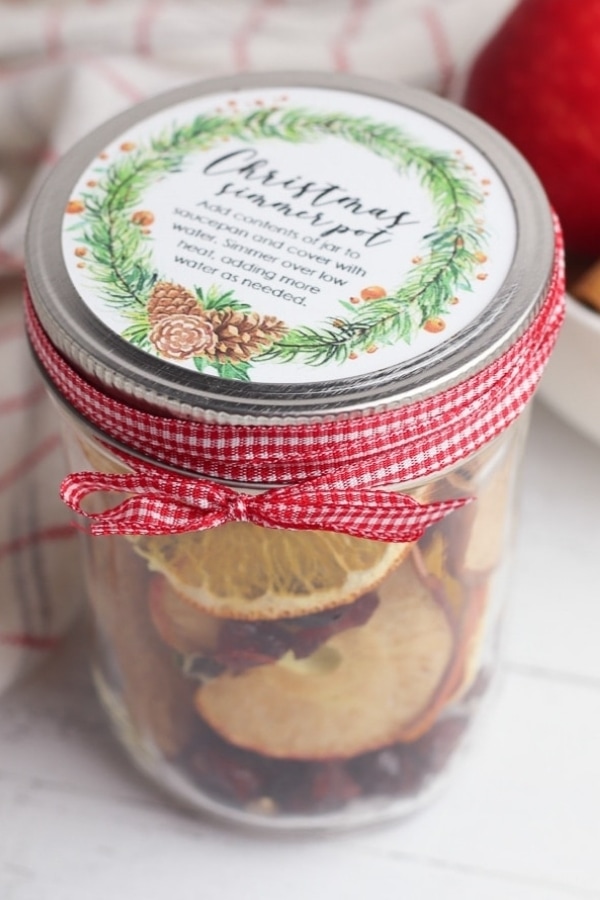 Stove Top Potpourri
Another great craft to make and sell is handmade Christmas potpourri.
This stove top potpourri is a fabulous recipe that makes the whole house smell like Christmas.
You can easily make a big batch of the potpourri and jar them up into small mason jars.
Print out the free printable and top off your jars and sell them at craft fairs or on Etsy.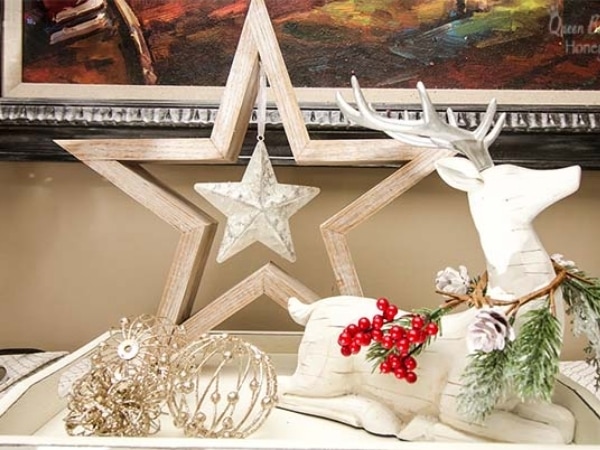 Handmade Wooden Stars
These handmade wooden stars are a Christmas craft that takes a little more effort to make.
Most people don't have power saws in their home, but if you have access to the heavy machinery selling these handmade stars would be a piece of cake.
Coastal Christmas Ornaments
There are certain themes in crafts that sell well, and the "beach theme" is definitely one of them.
These eye catching coastal ornaments will be a big hit with beach lovers. I also love the little drift wood Christmas tree they're decorating.
If you to make the tree and the ornaments and package them as a set, you could sell your craft for quite a profit.
Resin Christmas Ornaments
Another great craft you can make and sell are these resin ornaments!
They also have that beachy theme as they look like the waves of the ocean.
They're surprisingly easier to make then they look. But following the step by step tutorial will definitely help.
Handmade Gingerbread Soap
If you are more into the body care crafts, these handmade gingerbread soaps are right up your alley.
Soap is a big seller on platforms like Etsy. People love feeling spoiled with special handmade care products.
And this soap would make an adorable gift.
Painted Mason Jar Décor
These painted Mason jars are such an easy Christmas craft to sell and you can quickly whip up a bunch of them at once.
They have that shabby chic look and make wonderful gift giving containers.
DIY Salt Dough Ornaments
These salt dough Christmas ornaments are gorgeous and so simple to make! This would be a great craft to make a giant batch and sell in sets.
The cool thing is you can customize them and give them a specific "niche" to fit your customers or get creative and cut into unique shapes with fun prints to give them your own custom flair.