Today we have these fun and super adorable Easter bingo cards! They're fun, free and perfect for Easter.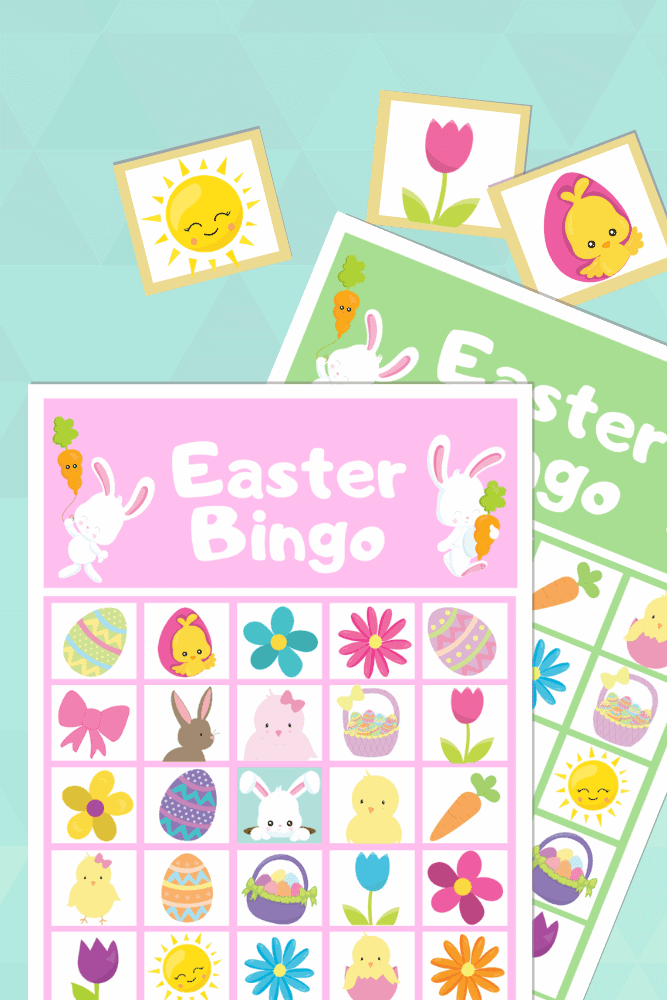 We love a good free Easter printable! And these are no exception. These Easter Bingo cards are a fun and easy way to add some fun to the holiday.
After all Bingo is a game kids and adults love playing, bringing the whole family together.
Making it perfect for any occasion.
This professionally made Easter printable is one of our favorite free easter games to print!
Easter Bunny Bingo
This Easter Bunny bingo set is so much fun. It comes with 8 different bingo cards, each in their own color.
You'll also get a set of calling cards and instructions.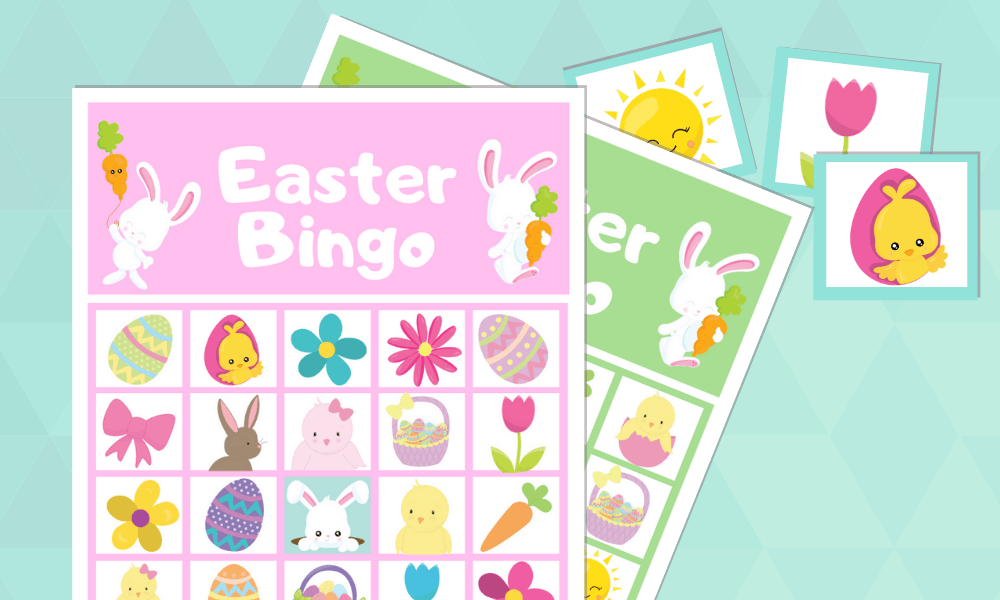 How to Play Easter Bingo
To play this Easter Bingo game, simply print out each of the Bing cards and the calling card page.
Cut out all of the Bingo calling cards. They have all sorts of fun Easter themed images, like Easter eggs, bunnies, bows and springtime flowers!
You can then put all the calling cards into a hat.
For a really fun way to call the cards, you could also stick each one into a separate Easter Egg!
Then the caller can simply grab an egg, and call the card! Our kids got a really big kick out of that.
For markers, using Easter candy pieces is great too, but depending on the age of the players, it may not last long.
Somehow all of our Bingo markers kept disappearing…..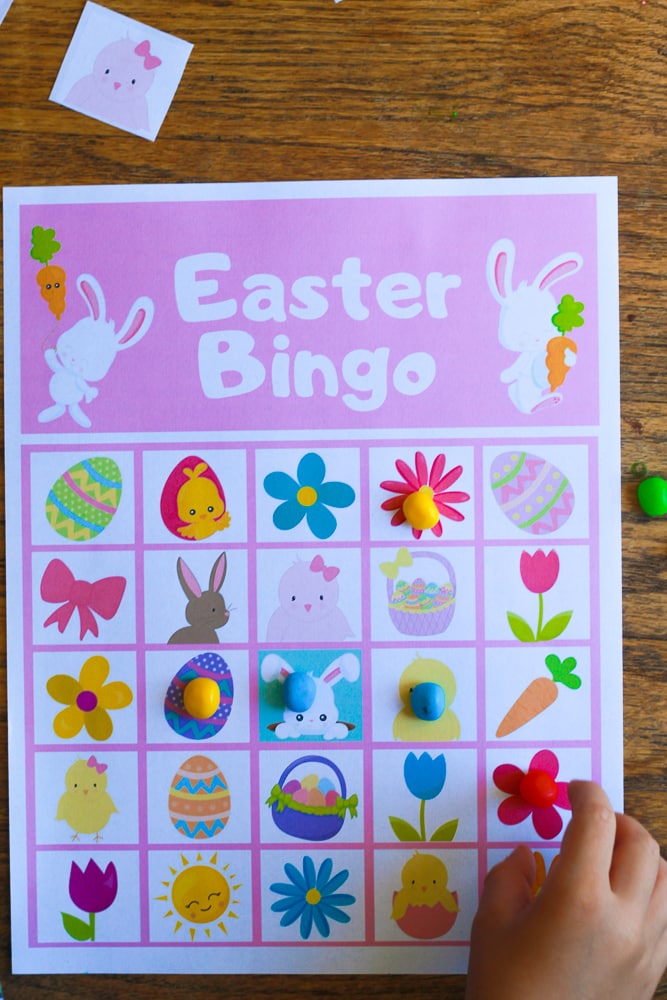 This is a great Easter Bingo for adults or kids a like though!
How to get The Free Easter Bingo Printable
This one is easy! You can grab the whole printable pack right here. No strings attached.