Today we've got some cloud templates that are perfect for a variety of spring and summer crafts.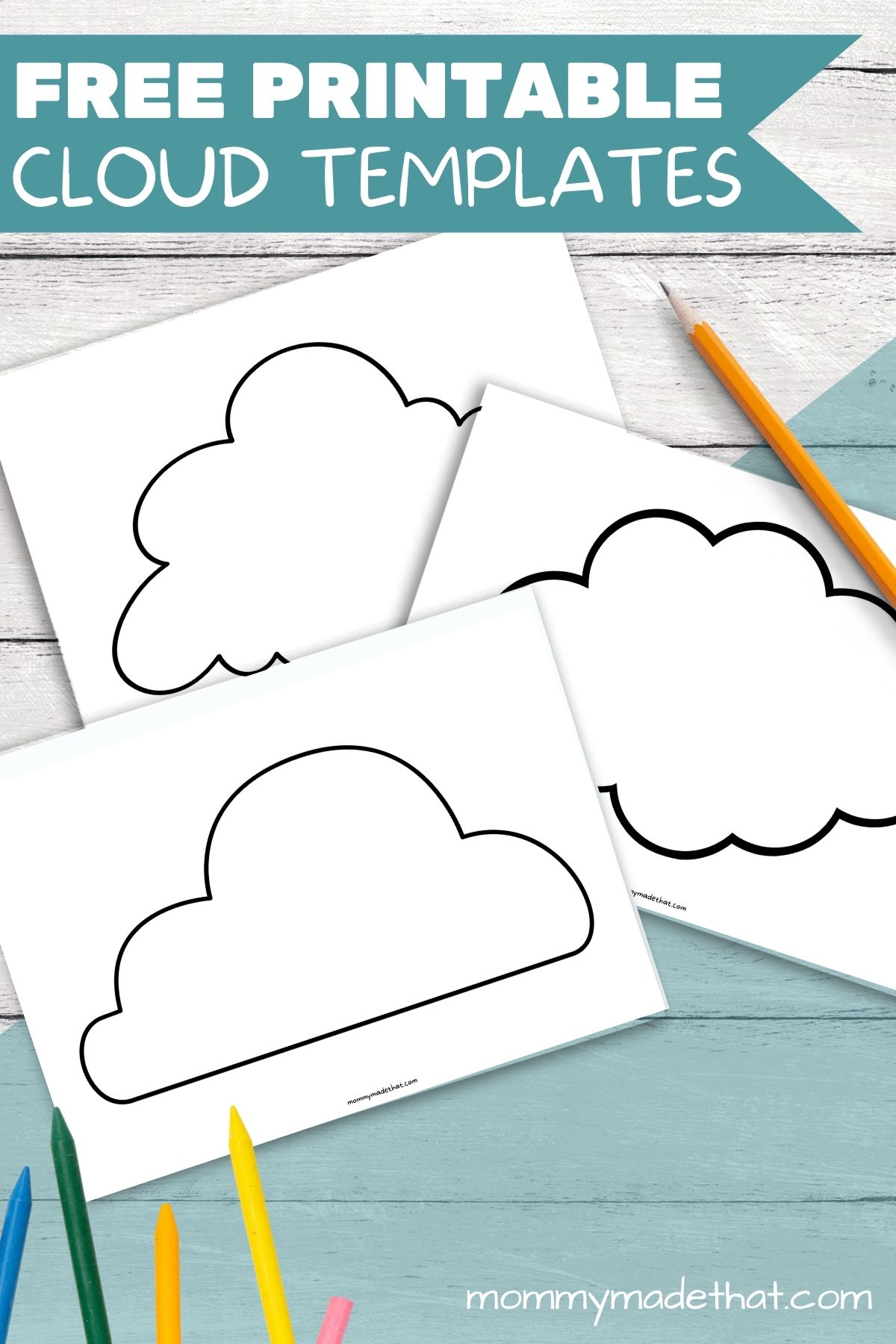 One of the best things about these cloud templates is that they can be used to make all sorts of different crafts.
Whether you're looking to make a cloud mobile or an art project, these templates are a great starting point.
And the best part is that they're completely free!
So if you're feeling crafty, why not give one of these templates a try?
You might just be surprised at what you can create.
Ways to Use the Templates
The cool thing about each cloud template is that it can be used in a variety of ways.
You can use the templates to create cloud stencils and cloud shaped cut outs.
Or to use for classroom learning activities.
Large Cloud Templates
We offer both a large cloud template and a smaller cloud cut out in a variety of shapes.
These are our large cloud shapes.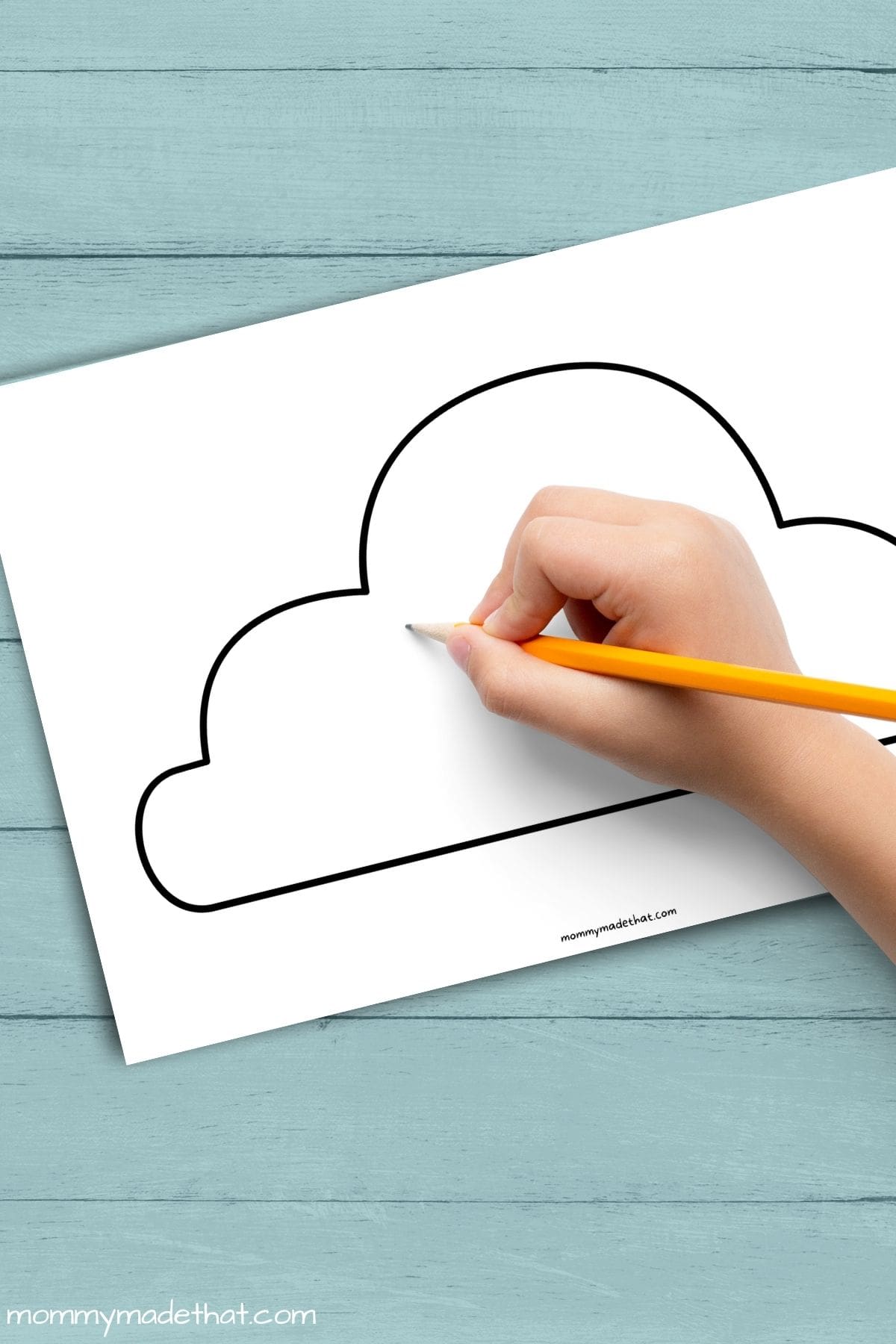 We've got a cloud with a flat bottom.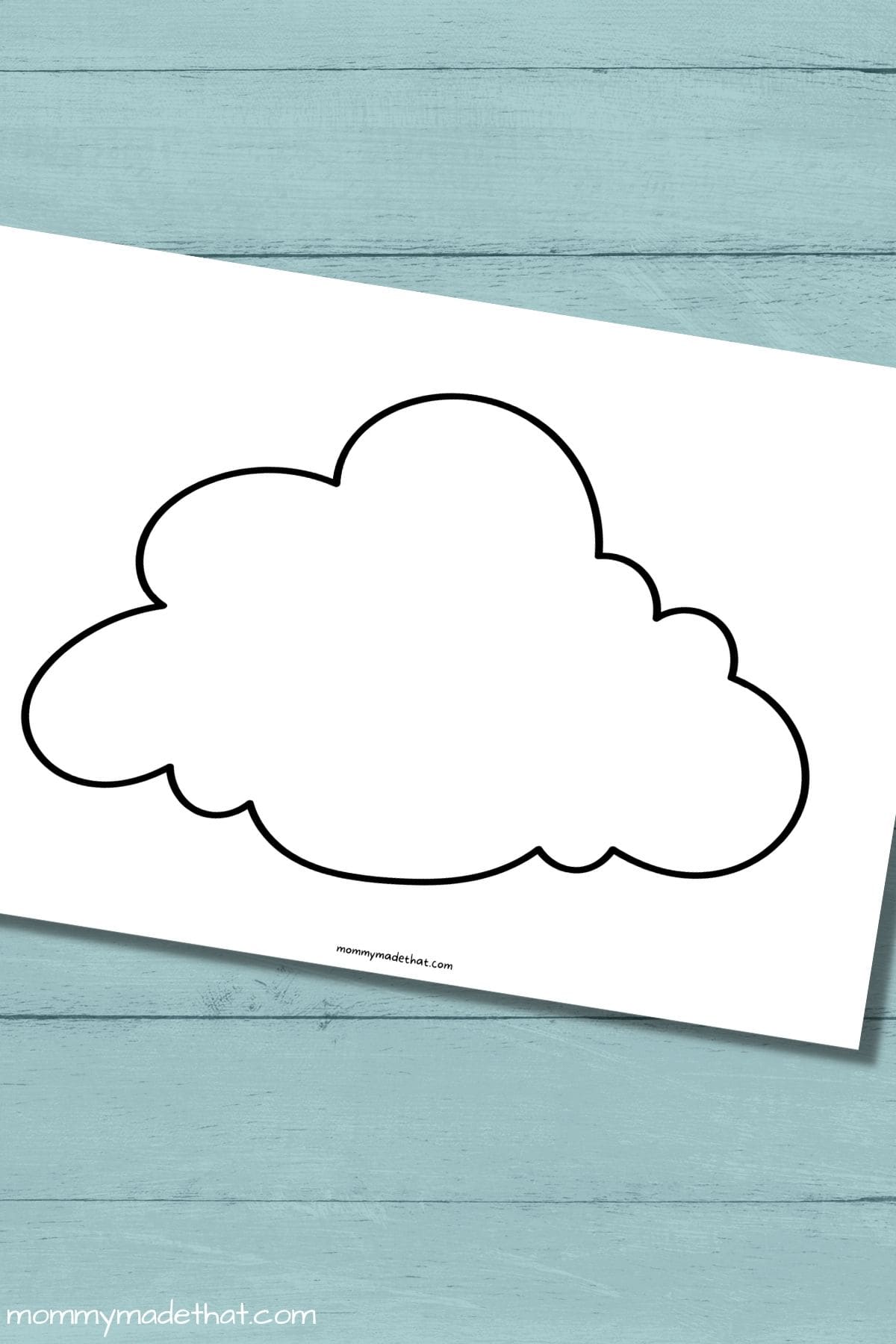 A cloud with a bit of sass.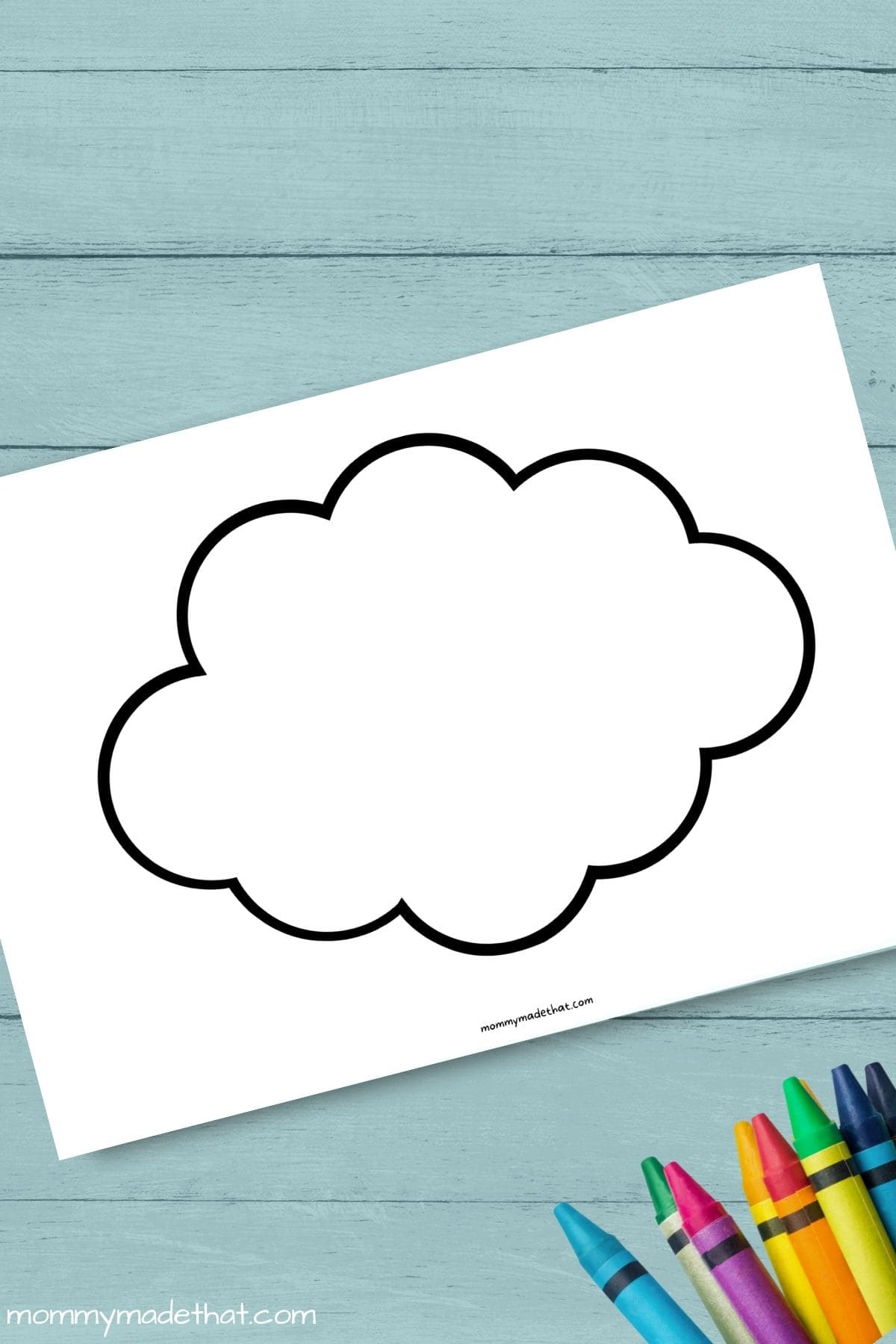 And finally a big fluffy cloud.
Small Cloud Template
We've also have a variety of smaller cloud shapes you can download and print out.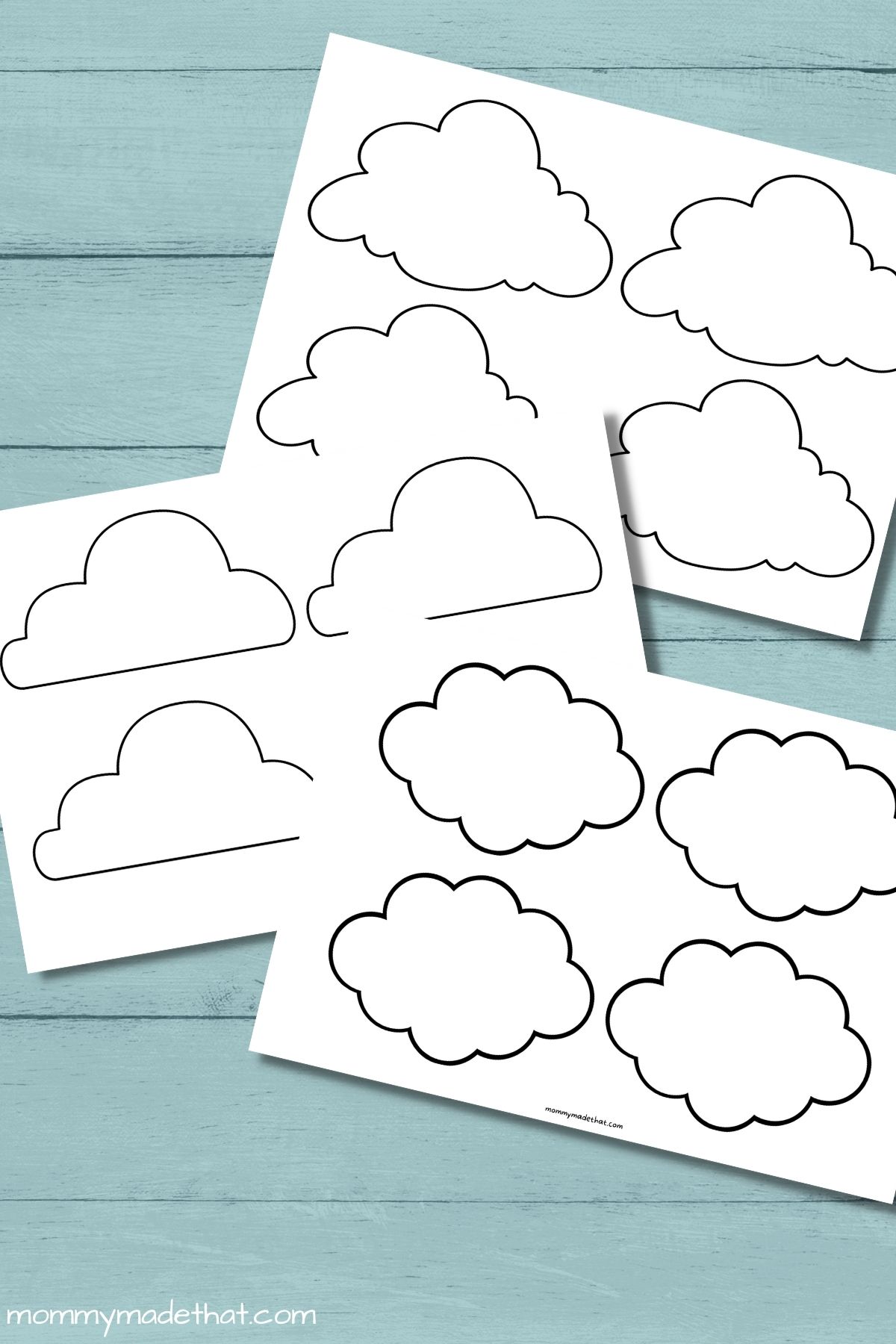 These are perfect for smaller crafts or when you need both a large cloud shape and smaller ones for variety.
How to Download the Templates
To get these templates, plus tons others, just put your email in the box below and we'll send the printable cloud template PDF straight to your inbox.
We'll also let you know when we have new templates, crafts and special offers!
These are for personal or classroom use only. Not for commercial use. But feel free to print as many copies as you like.
Craft Ideas for Using the Cloud Printables
There are so many fun cloud crafts you can make from these templates.
I like the idea of creating a cloud mobile, where you can use both the larger and smaller clouds and string them together on wire circle or wreath base.
You can also use a large cloud template to print off and let kids fill with glue and cotton balls.
Then you can let them attach colorful ribbon or yarn to the bottom of the clouds to create a rainbow rain effect!
Or use the smaller clouds to create name tags for students and post on the bulletin board during the themed weather week in class.
You can also combine them with some of our other templates like our sun template, our rainbow templates or even our umbrella templates.