Moon Templates (Lots of Free Printables!)
These free printable moon templates are perfect for all sorts of moon crafts or solar system crafts. We have 2 versions, blank moon templates and one with a cute sleepy moon face.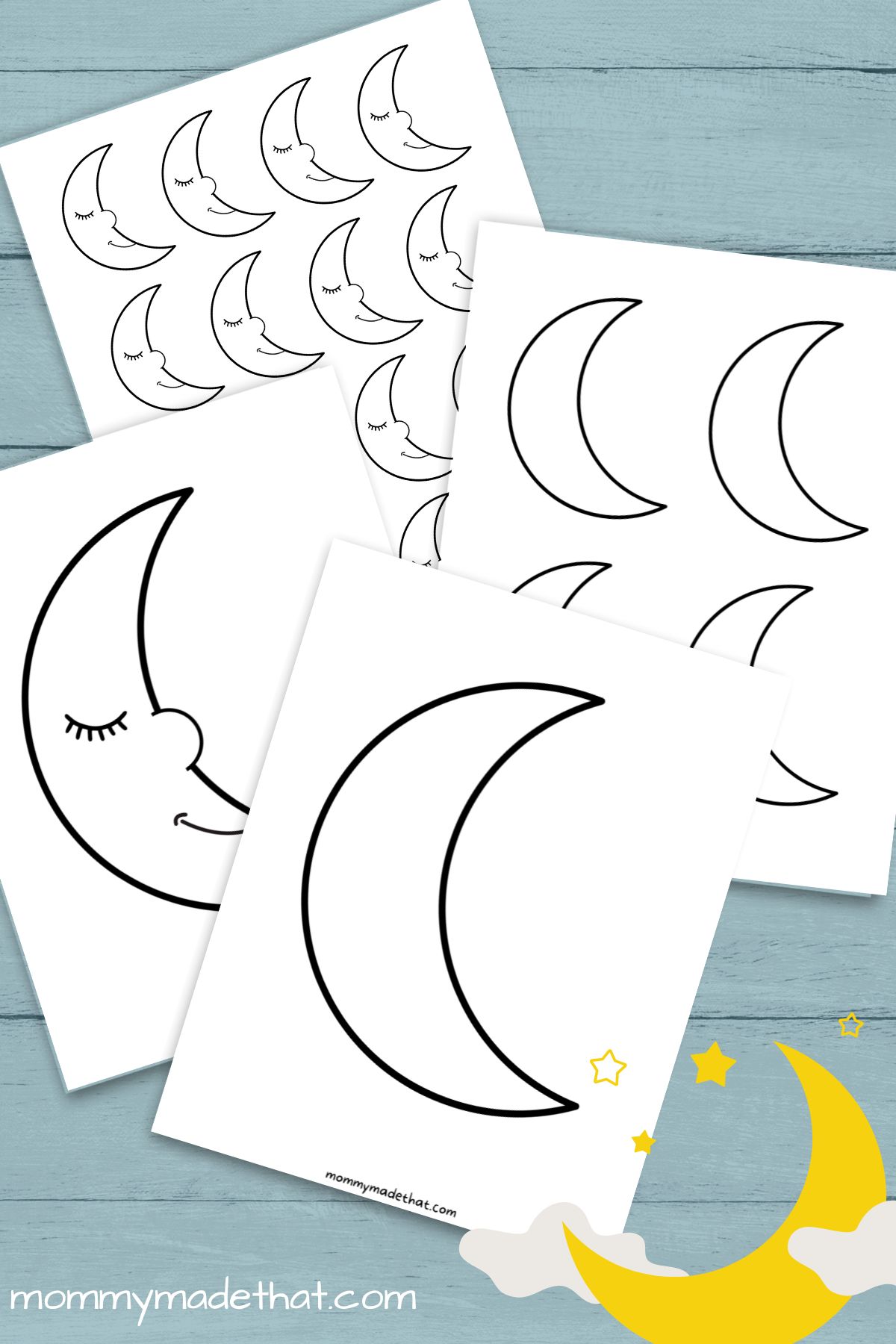 Are you looking for a fun and creative way to learn about the moon?
Look no further than these free printable moon templates!
Perfect for crafts, activities, and educational projects, these high-quality templates are sure to bring your imagination to life.
From creating simple paper cutouts of crescent moons or pairing them with our other celestial templates to create a sky scene, these free printable outlines are perfect for the job.
They're perfect for pairing with our sun templates, cloud templates and star templates.
So get ready for some out-of-this-world fun with these amazing printable moon templates!
Ideas for using the Moon Printable Templates
These basic moons are perfect for a large variety of activities and creative projects.
Here are a few of our favorite ideas if you need a little inspiration:
Use as a moon stencil: Trace the outline of a moon onto cardstock and use it to create your own moons anywhere you like.
Use to make a mobile: Pair our moon outlines with stars and planets for an intergalactic themed mobile!
Make a dreamcatcher: Cut out different sizes of crescent moons and attach them to a hoop for an adorable celestial-themed dreamcatcher.
Moon art: Let kids choose a moon template and color them in with felt tip markers, paints or even glitter glue.
Solar system crafts: Create an entire solar system scene by pairing these templates with other celestial body printables.
Decorate: Use the templates to decorate a classroom bulletin board.
The Moon Printables
Our moon templates include two different styles in a variety of sizes. You can grab the one that's perfect for your project, print it out and get to crafting.
Our first style is a blank moon template. This is perfect for creating moon stencils, to use as decorations or for any type of craft project.
We have a very large blank moon templates.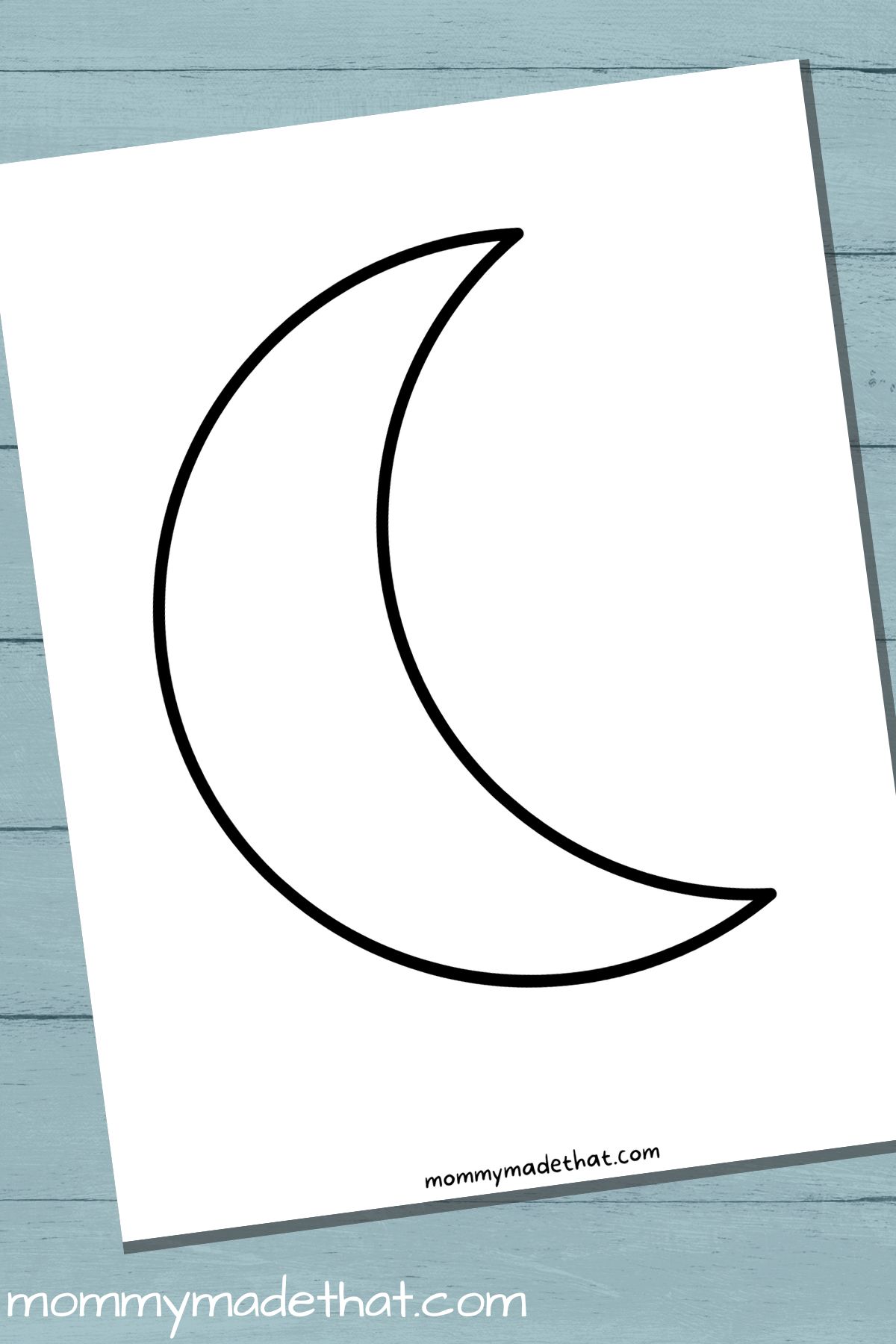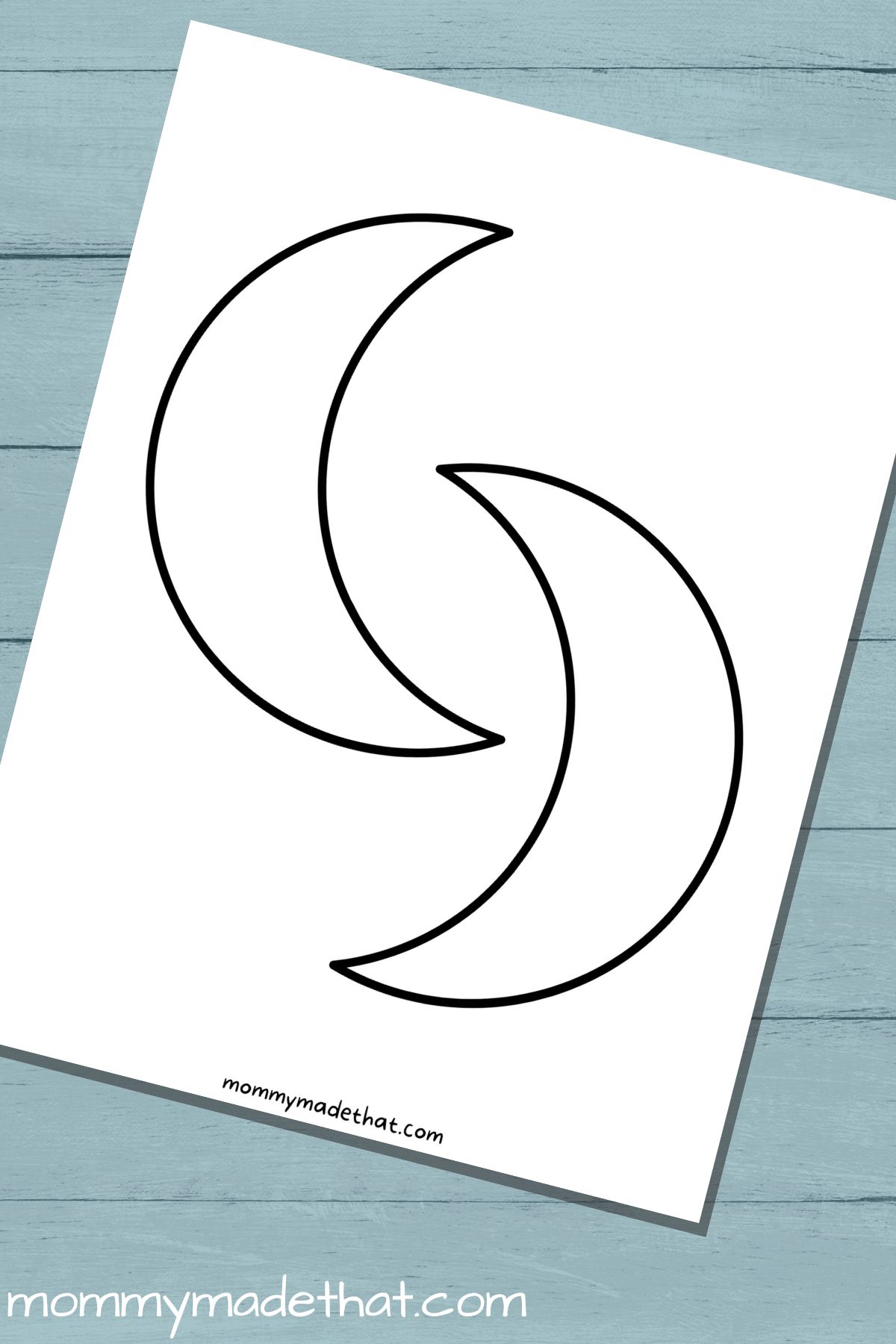 But also included some medium sized ones, and smaller sized moons.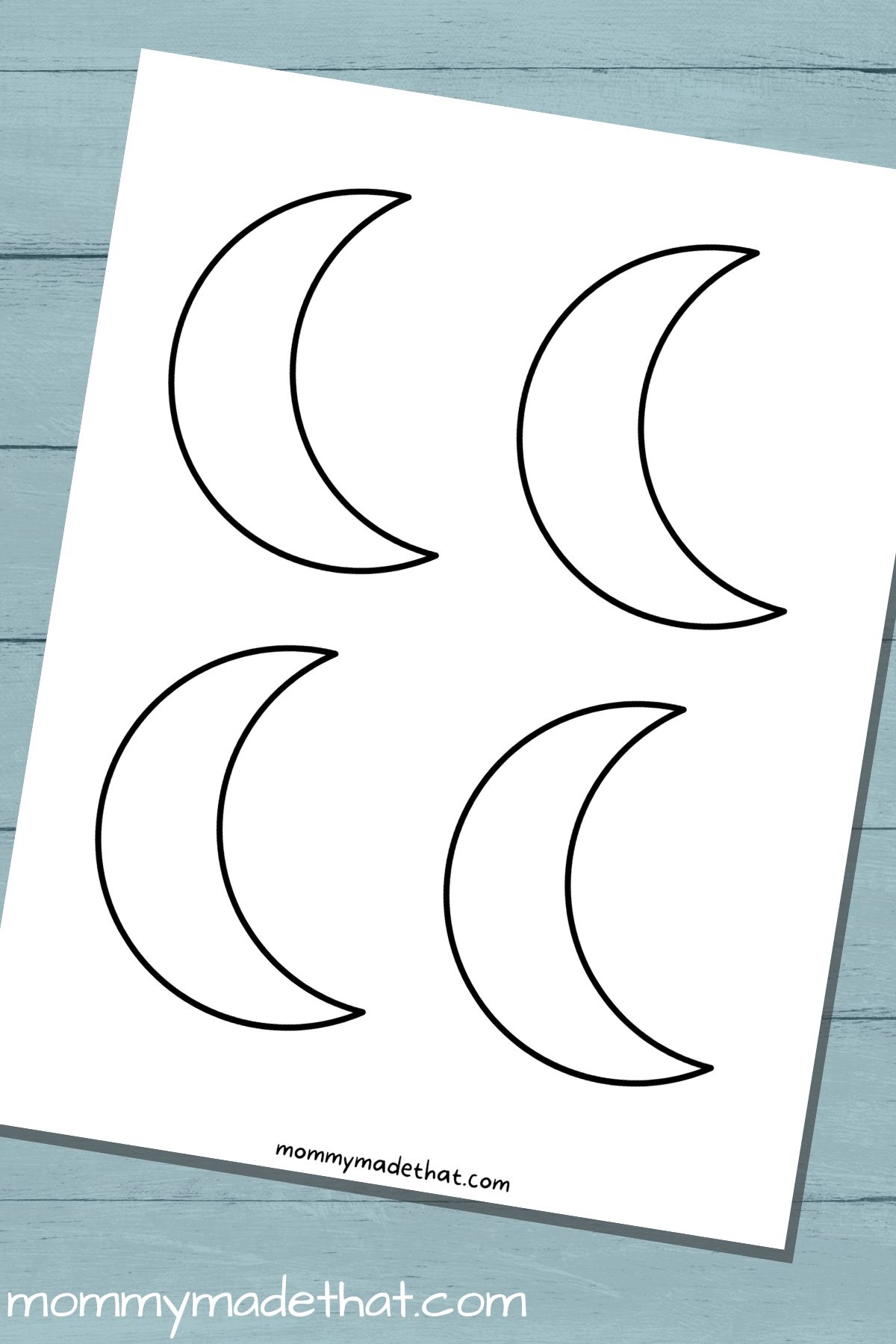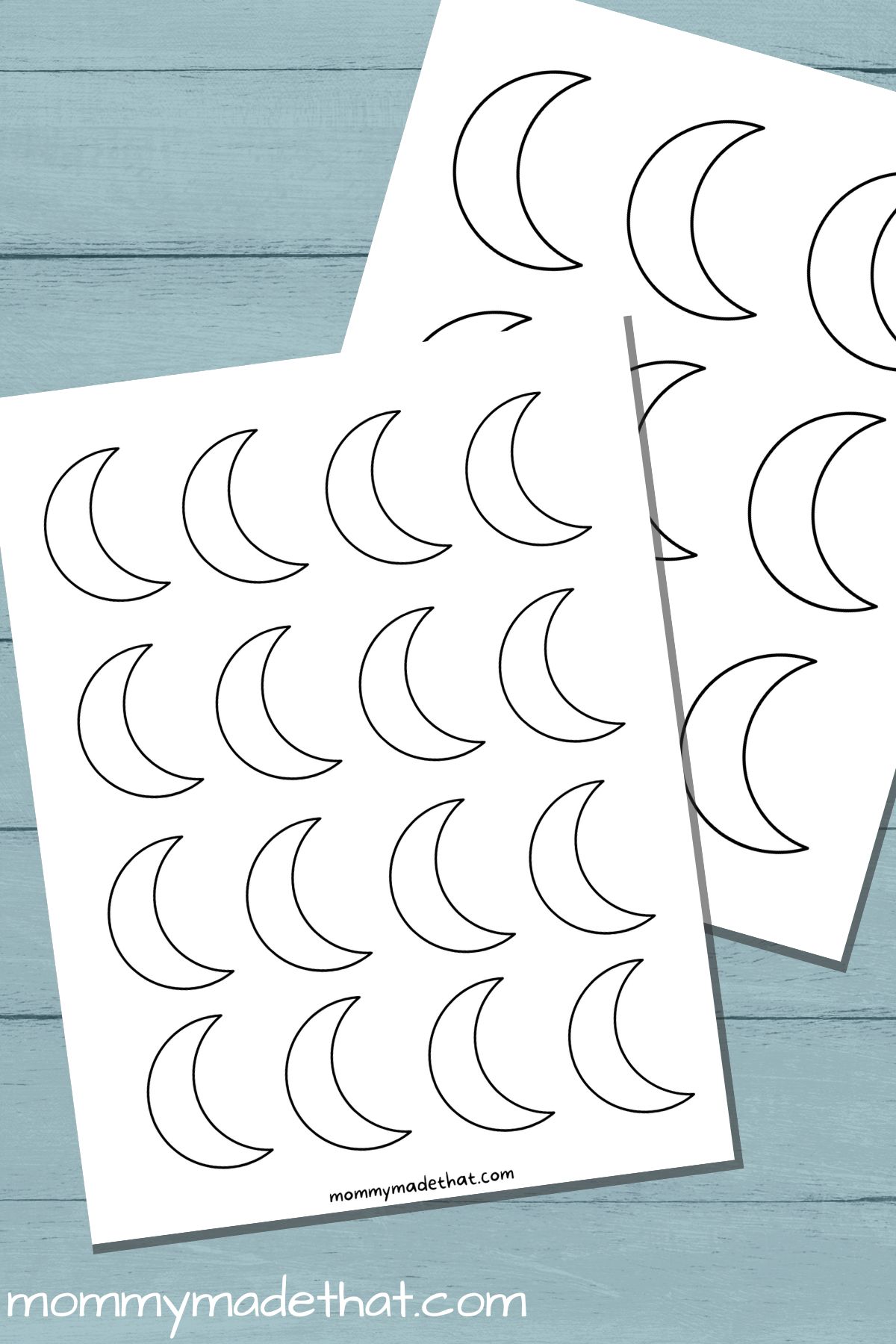 Our second style is a man in the moon type printable. It's a crescent moon with a cute sleepy face on it.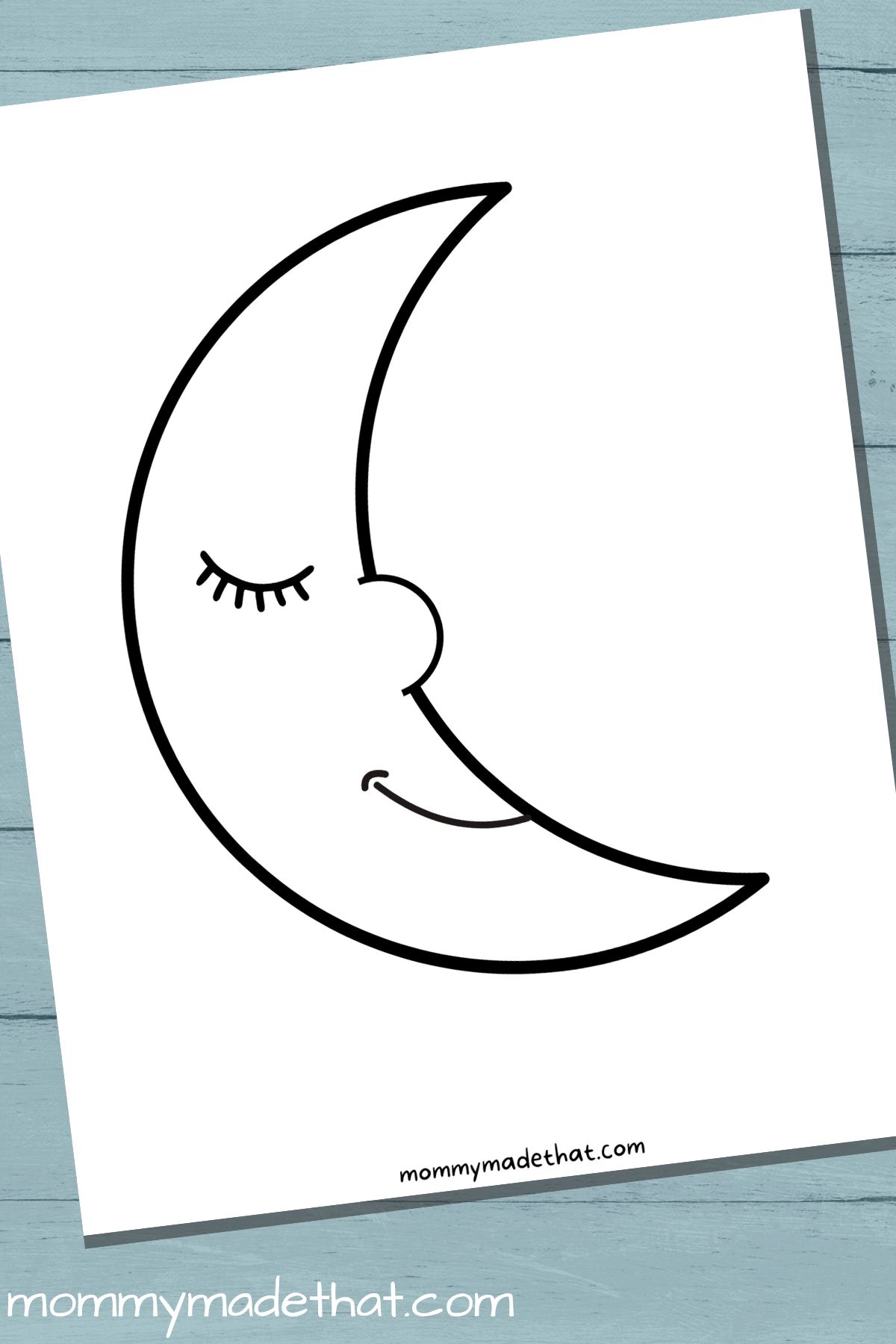 We provide them in the same sizes as our blank moons, so you have the option of larger templates.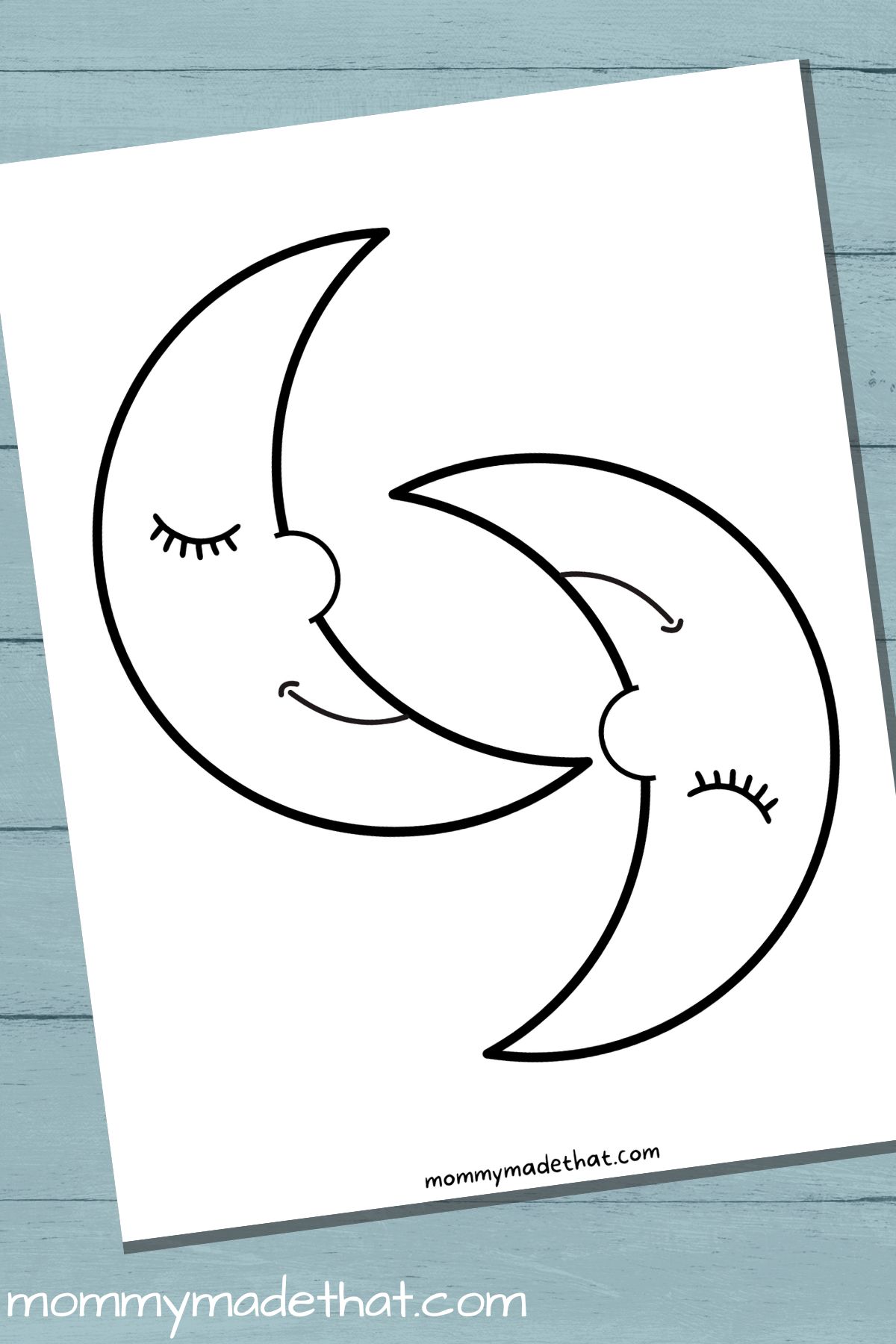 Or medium and smaller sized ones as well.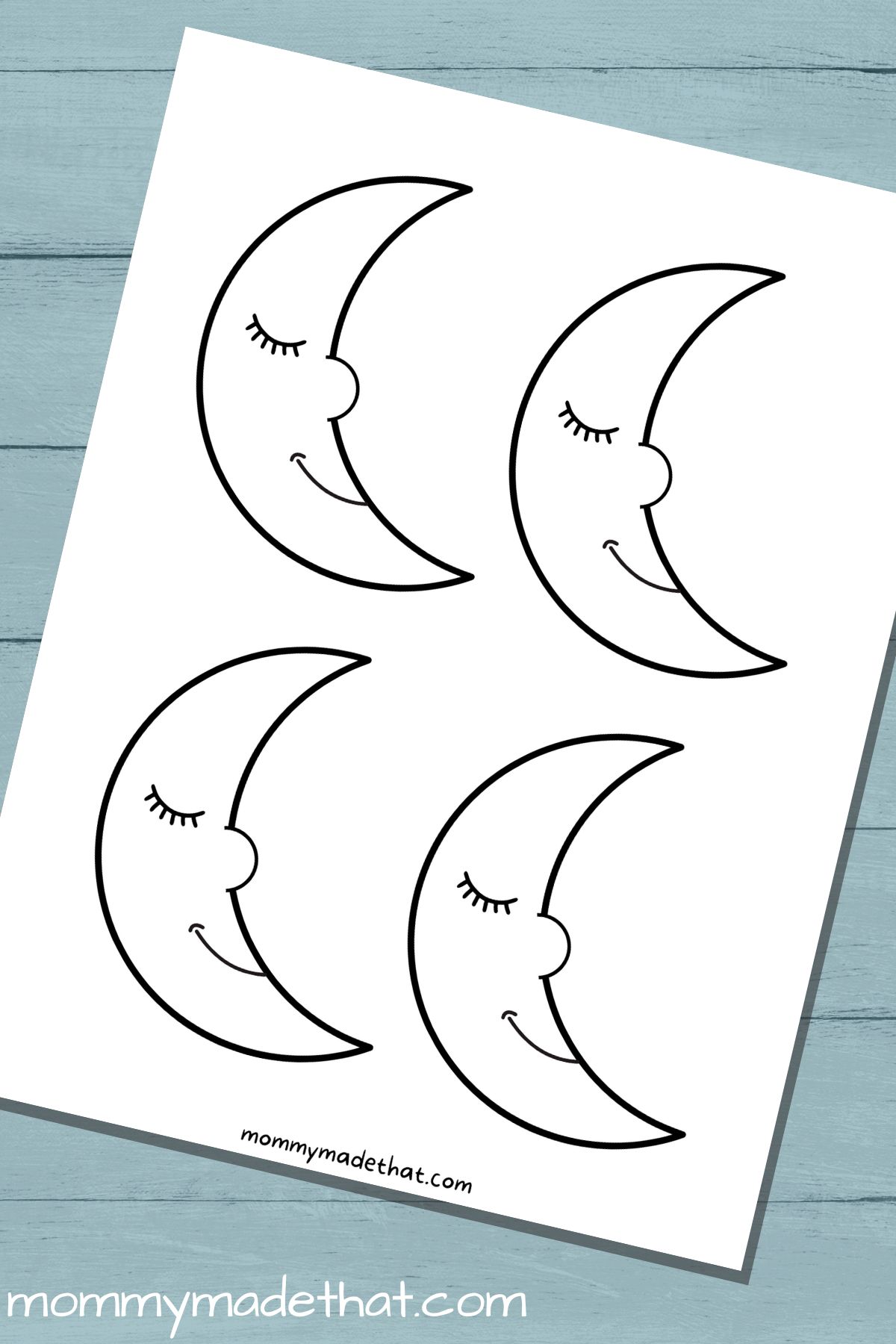 This one makes for a great moon coloring page.
Grab the Free Templates
To grab a free moon template, place your email in the box below. We'll send all the templates straight to your inbox for free.
You can choose your favorite moon and print out only the ones you need.
These are for personal or educational use only please, not for commercial use.
Moon templates are a great way to get creative with crafting and learning about the moon.
Whether you're making a mobile, dreamcatcher or art project, these free printable outlines will help make your imagination come alive!
With two different styles of moons in various sizes available for download, there's sure to be something perfect for any space theme craft.