Printable Pot of Gold Templates (Lots of Free Outlines!)
These free pot of gold templates are perfect for all sorts of St. Patrick's day crafts and activities. We included a variety of styles and sizes, so be sure to pick your favorite and get crafting.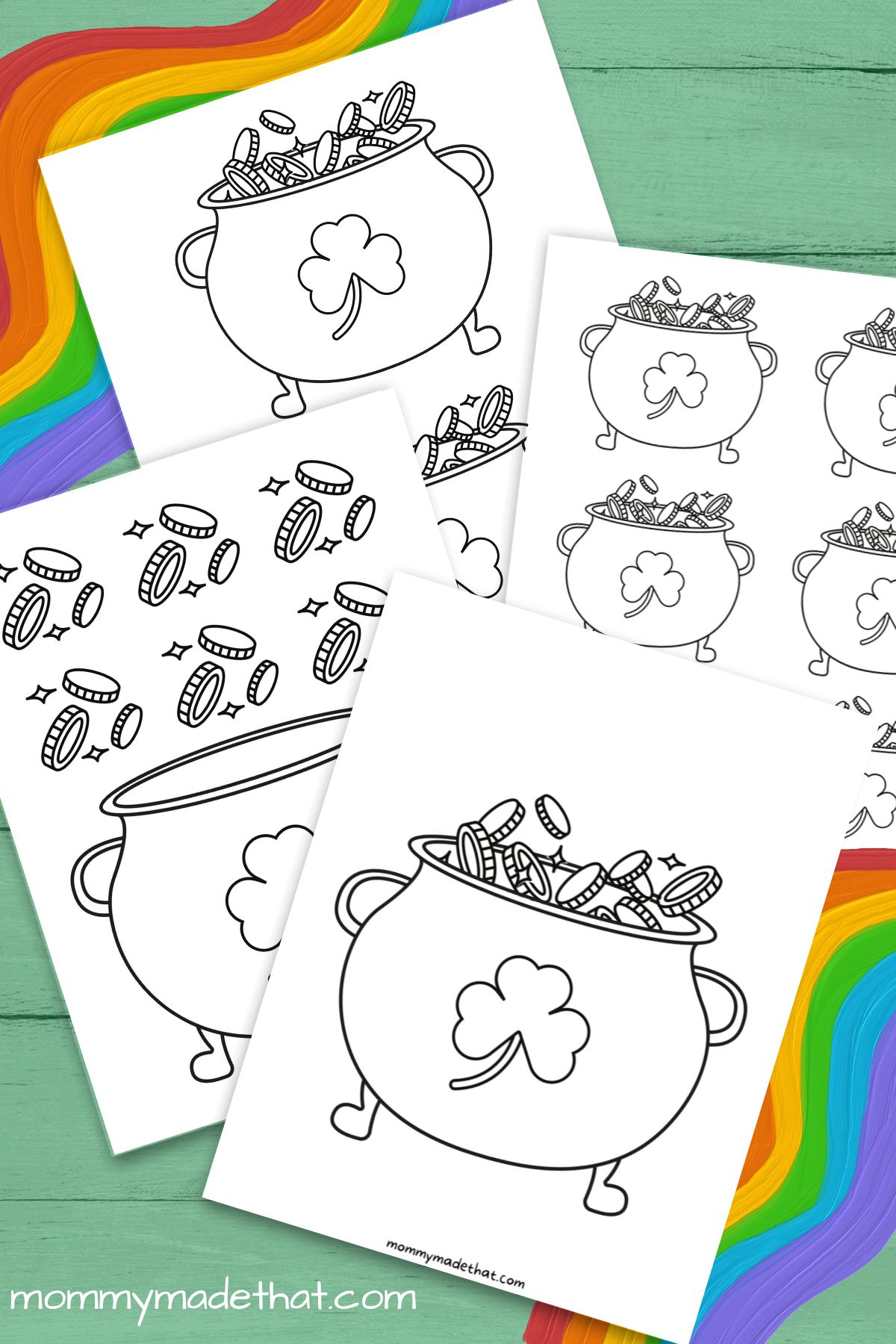 Are you looking for a fun and creative way to celebrate St. Patrick's Day this year?
Our printable pot of gold templates makes it easy to get crafty with your little ones!
Make your own pint-sized pots of gold complete with coins in just a few simple steps – they're perfect for adding some luck to any St. Patrick's Day celebration.
The best part about these templates is that they're completely customizable.
Use different colors and materials to add your own unique style to the pots of gold.
We included a variety of sizes and styles, so you can find the perfect template for any craft project.
Be sure to check out our St. Patrick's day printables and Leprechaun crafts too.
Why a Pot of Gold for St. Patrick's Day
If you're looking for a fun way to celebrate the St. Patrick's holiday, using these free pot of gold printables is a great way to do so.
According to Irish folklore, a pot of gold is said to be at the end of the rainbow. This legend likely originated from the use of rainbows as a symbol of hope and promise in Irish culture.
The idea of a treasure at the end of a rainbow became associated with St. Patrick's Day, as it was believed that leprechauns or fairies would guard their pots of gold at the end of a rainbow, and anyone lucky enough to find it could make a wish.
Creative Ideas for Making Your Own Pot of Gold
You can use our templates for all sorts of fun crafts and activities.
Here are a few of our favorite ideas:
Use them to decorate: You can print out the pot and the gold pieces and use them to decorate your home or classroom. They're perfect for a bulletin board to make a bunting with.
Turn them into a pot of gold at the end of the rainbow: You can pair them with our rainbow templates and create a fun craft that includes the gold at the end of the rainbow.
A community project: Cut out the large single pot outline and let kids create their own gold coins that include a wish they can add to the pot.
Scavenger hunt: Print out the pot and hide the gold "coins." Let the kids go on a scavenger hunt trying to find as many coins as they can.
Easy pot of gold craft: For an easy St. Patrick's day craft, all you need is some colored paper, scissors and glue. Then print out the pot of gold outlines on brown paper and the coins on yellow paper. Cut out and put the pieces together to make a pot of gold. You can pair them with our shamrock templates and four-leaf clover templates to decorate their pots.
Use as writing prompts: You can use the printable pot of gold outline as fun and a creative writing prompt. Let the kids fill in the pot with wish's or a creative story about finding gold.
The Pot of Gold Templates
We included a few different templates to make sure you can get the most use of them.
Our first free template includes a large pot of gold.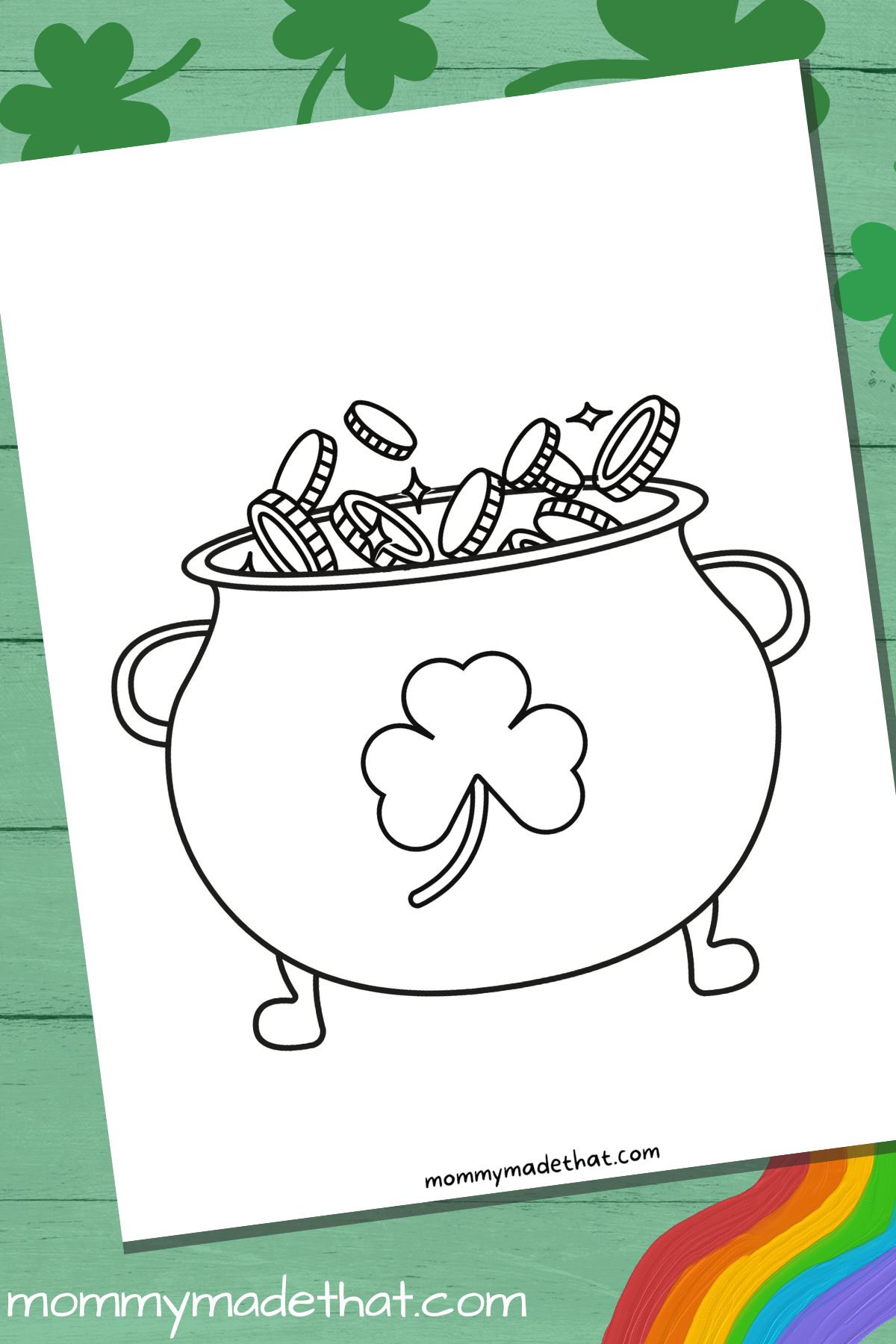 We also included other sizes of the pot of gold including medium sized ones and smaller ones.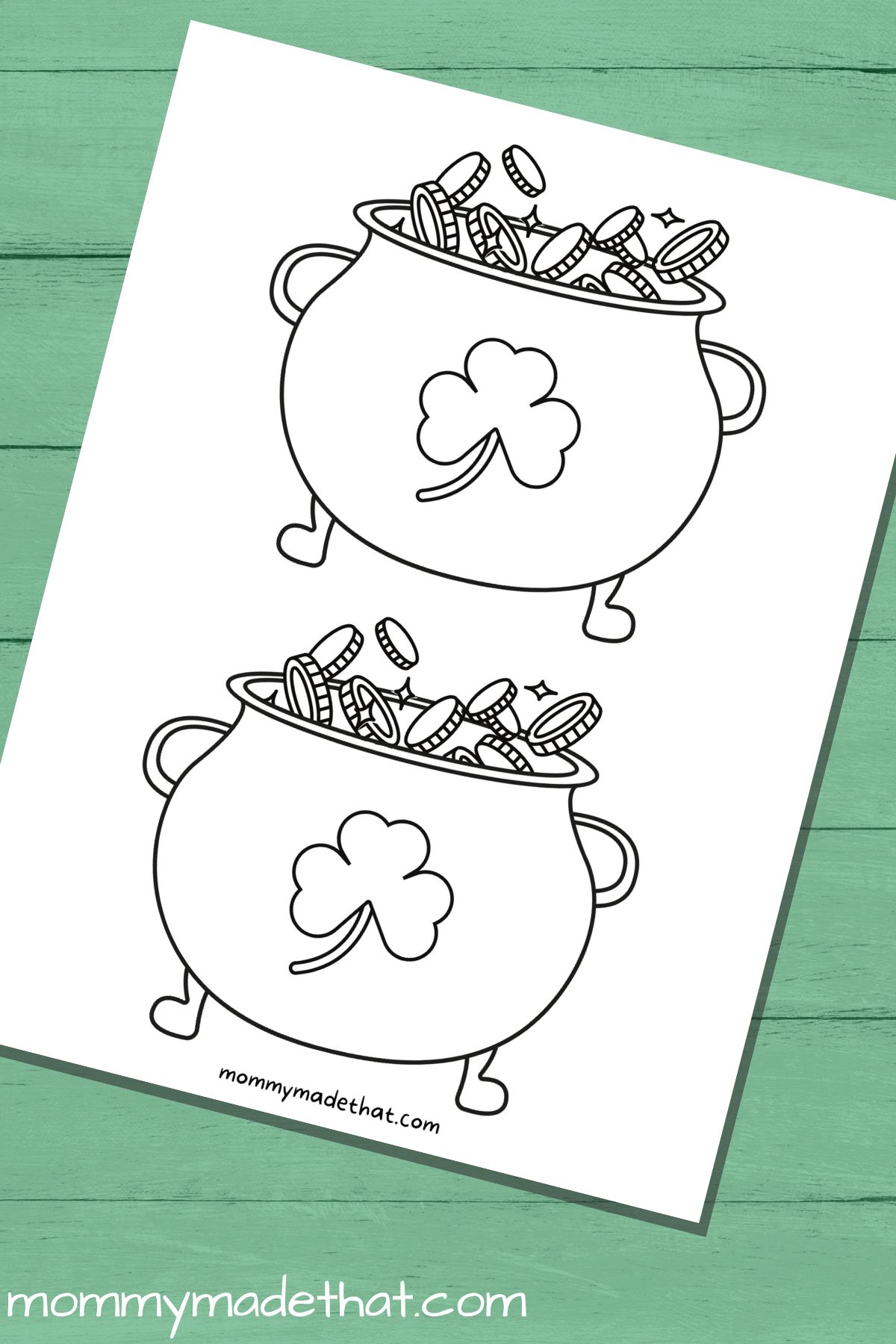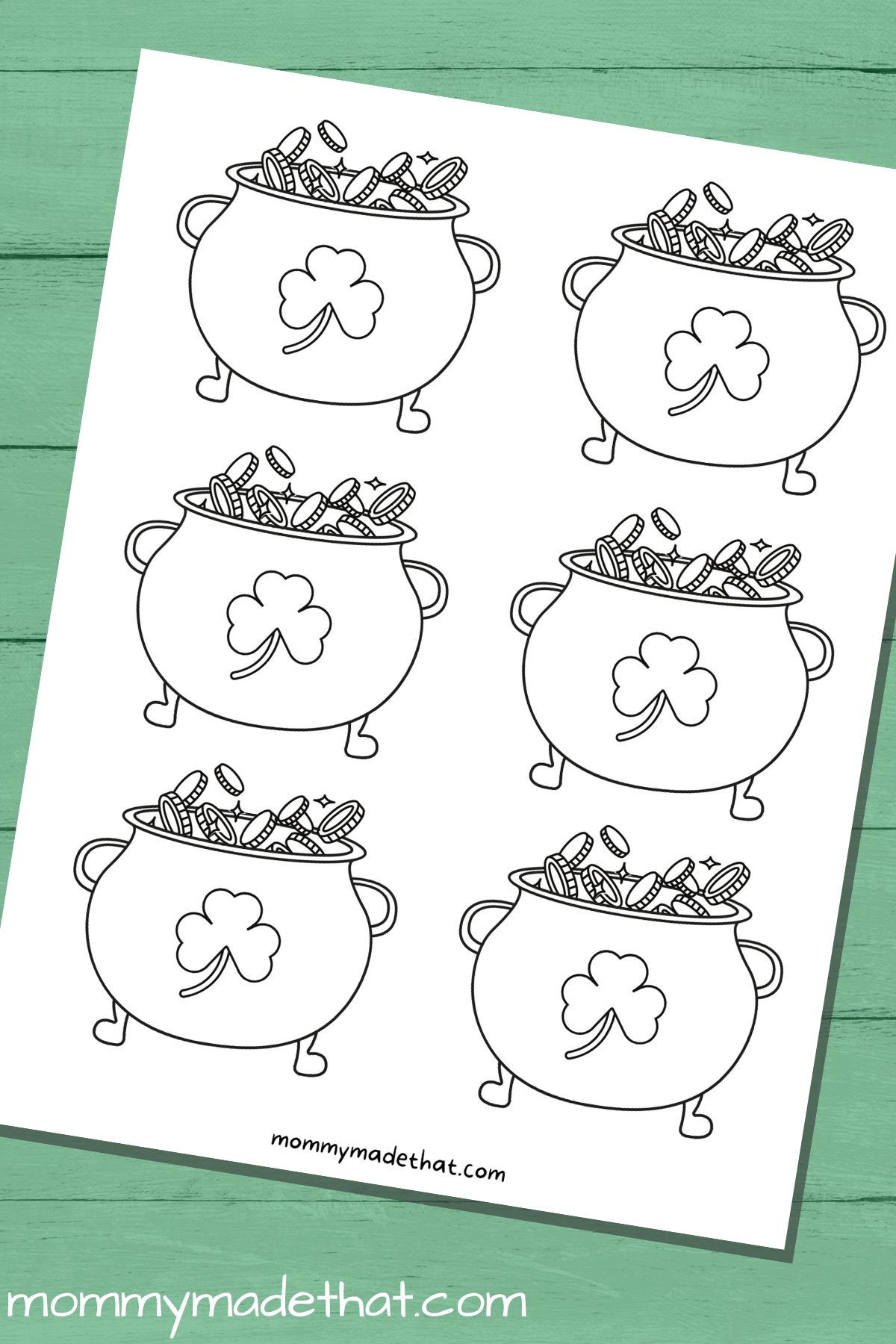 These make great St. Patrick's day coloring pages when printed on white paper or to use as easy decorations.
We also included a plain pot template, in several sizes. In case you want to add your own gold coins to your pot.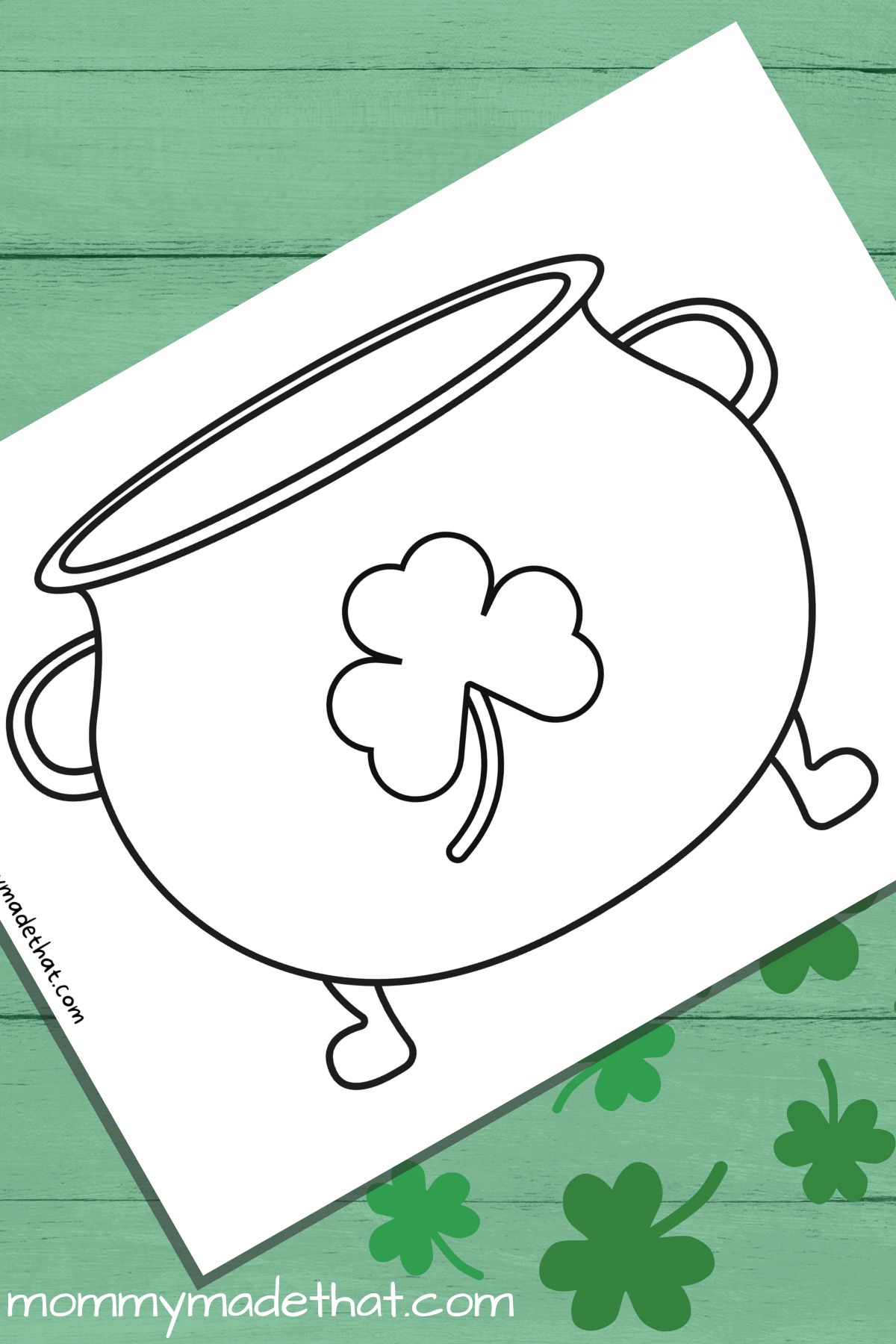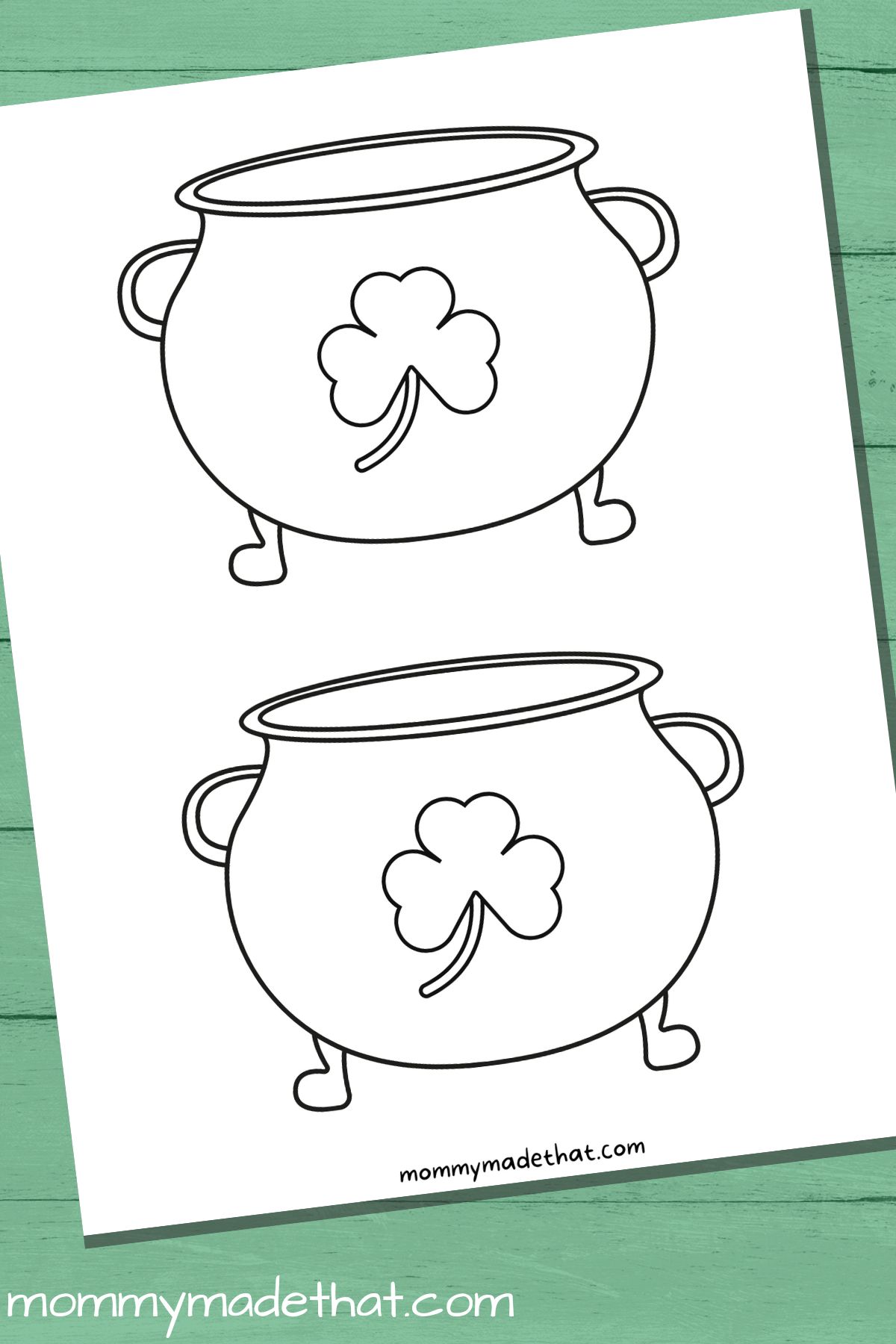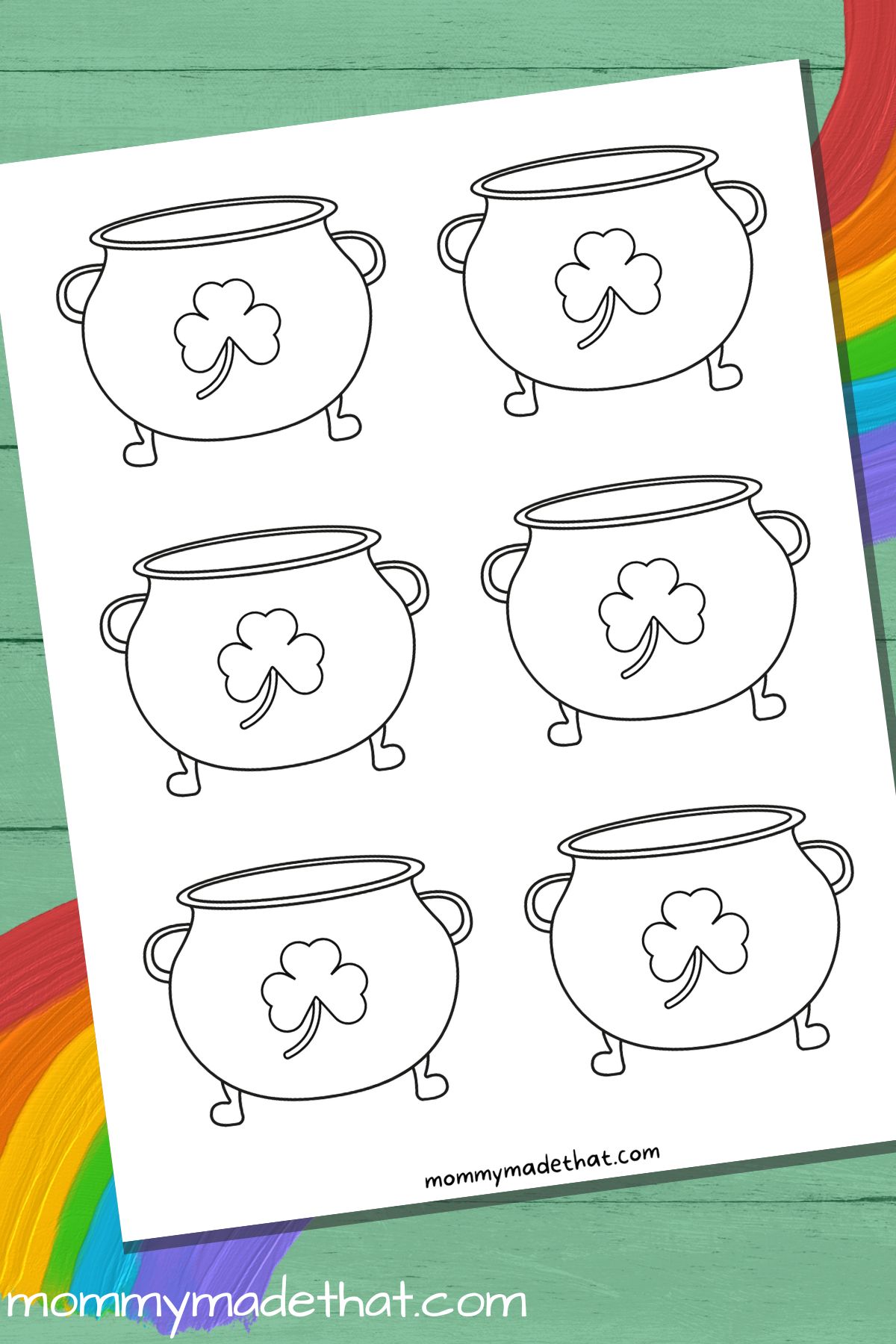 And finally, we created a gold template so you can print out the coins on colored construction paper and add them to your pot of gold.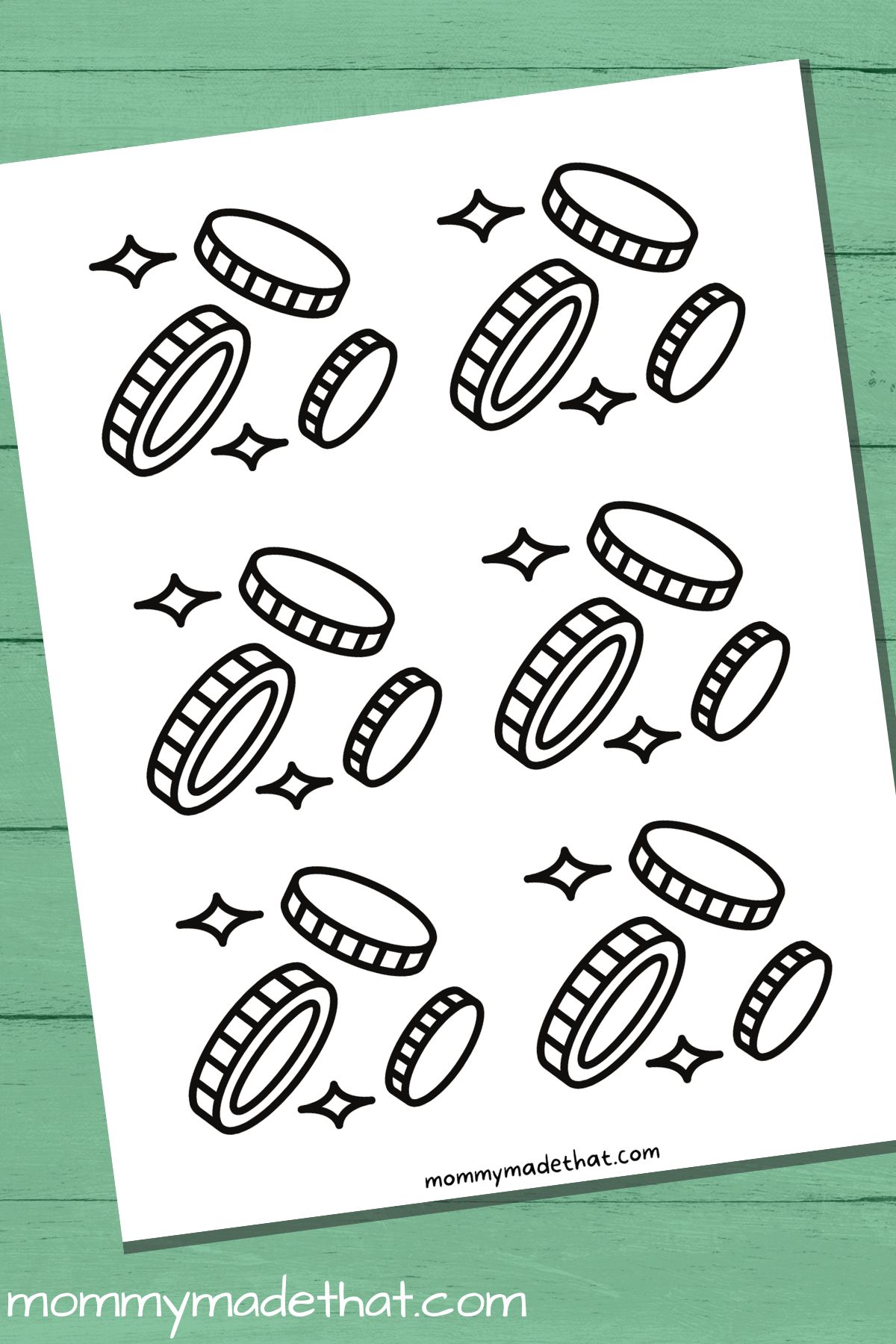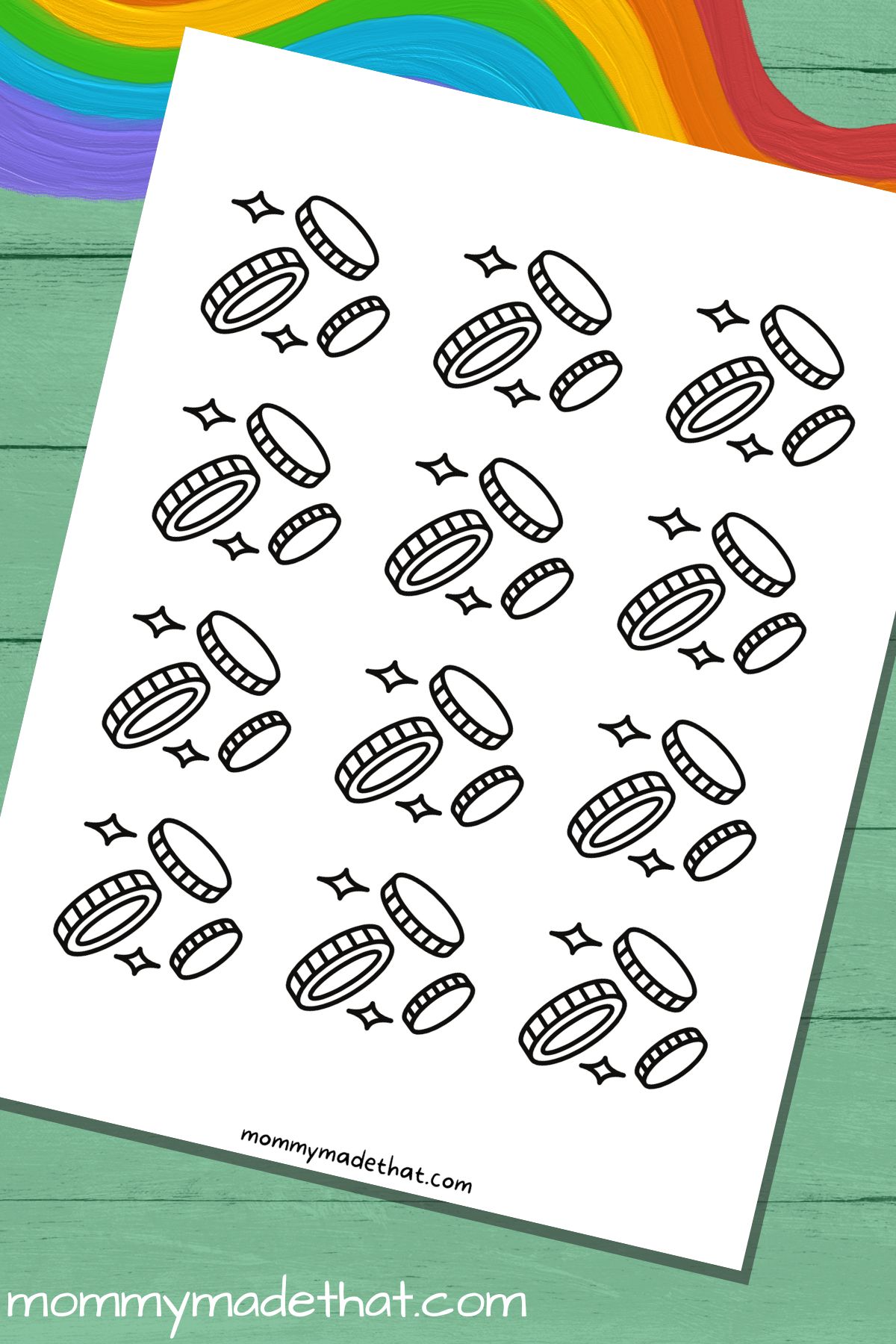 Grab the Free Printable Templates
To grab a printable pot of gold template, put your email in the box below.
We'll send all of them straight to your inbox for free.
These are for personal or classroom use only please, not for commercial use. Thank you!
*Tips for better printing. Once you download the template, it'll come with 11 pages to choose from.
Go to your printer settings and only type in the page numbers of the pages you want to print so they don't all print at once. Happy crafting!
What will you be doing with your templates? What kind of pot of gold crafts and activities will you be creating? Let us know in the comments to give us some good ideas!