Printable Tiger Craft (Grab the Free Tiger Template)
This printable tiger craft is a fun and easy craft for kids. Just print cut and craft together!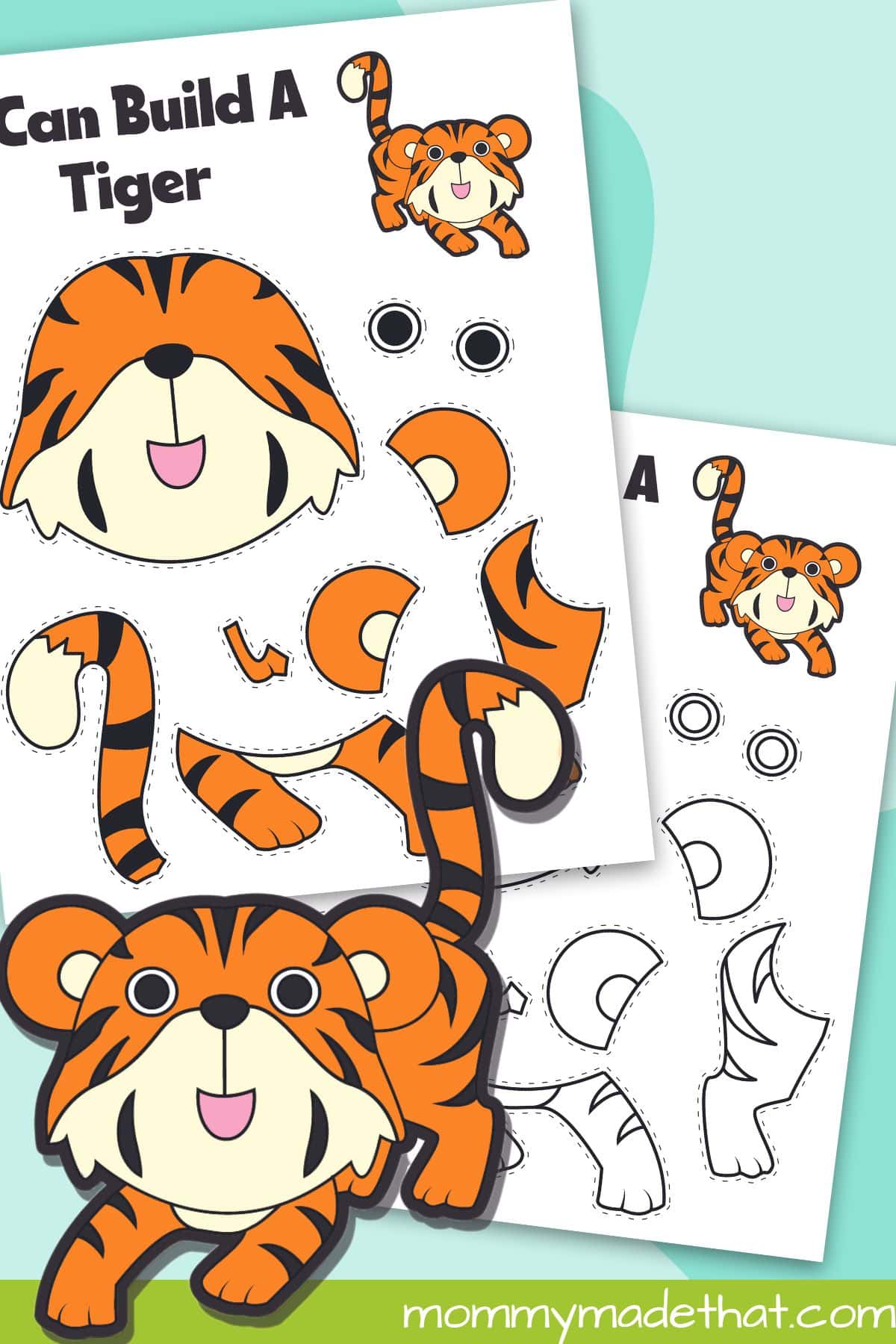 Introducing our printable tiger craft! This fun and simple paper craft is perfect for any age and a fun build a tiger craft.
Not only is it entertaining to make, but it also provides great opportunities to be creative.
Plus, all the materials needed can be easily found around the house once you grab the printable tiger template.
This is an especially fun zoo animal craft for kids and helps to develop fine motor and scissor skills.
Materials Needed
To get started, grab the free printable tiger craft template, you can grab it at the end of this post.
Then grab some basic craft materials, like crayons or colored pencils, scissors and craft glue or glue stick.
You can print out the tiger on paper or cardstock, both work well.
If you'd like to use the craft for storytelling making it, I suggest cardstock though. It'll hold up much better.
The Tiger Template
We've got two version of the tiger craft printable. The first one is full color and makes it super easy to print, cut and assemble.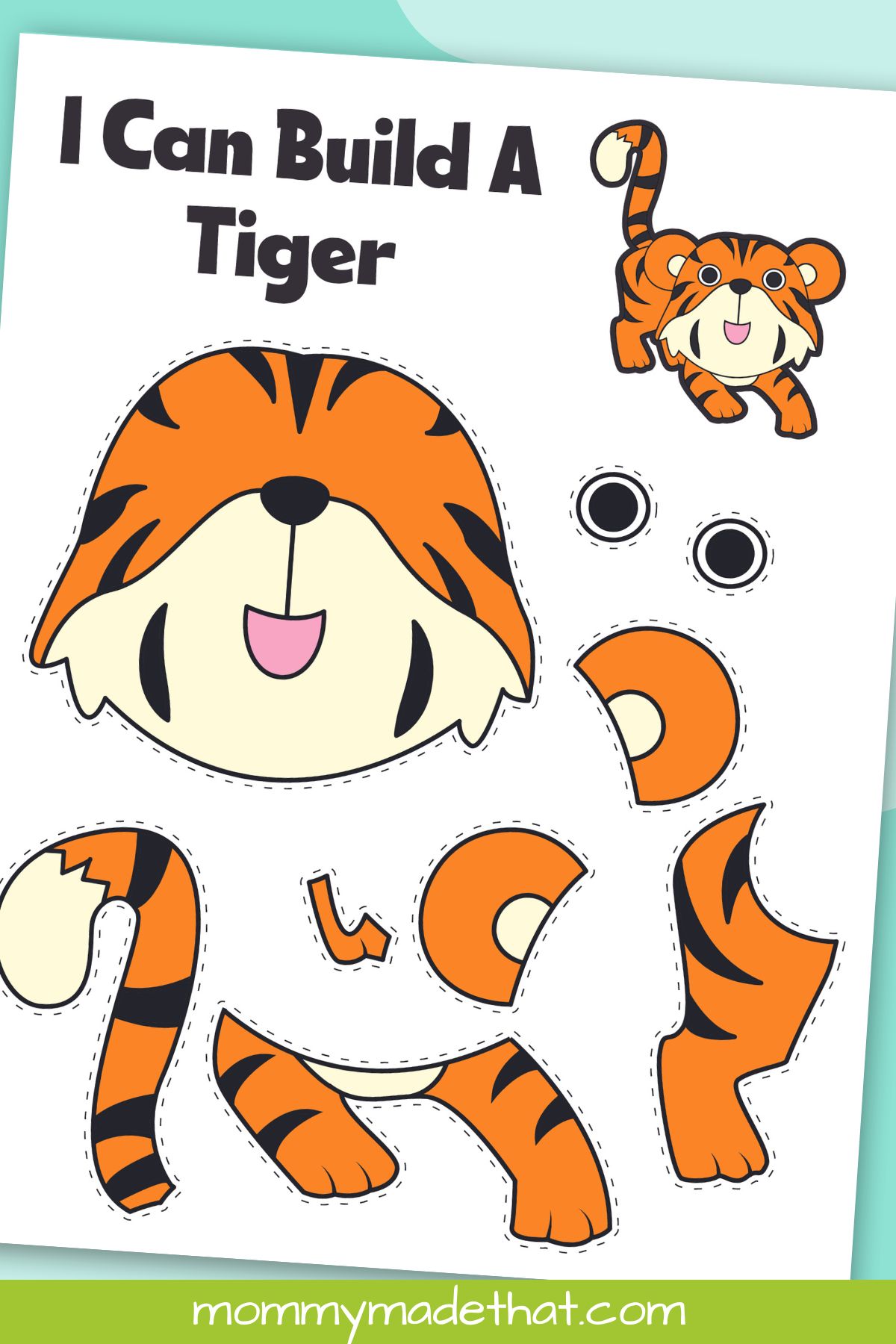 The second one is a printer-friendly version that comes with a black-and-white template.
This is great to use as a coloring activity and then cut and paste tiger craft.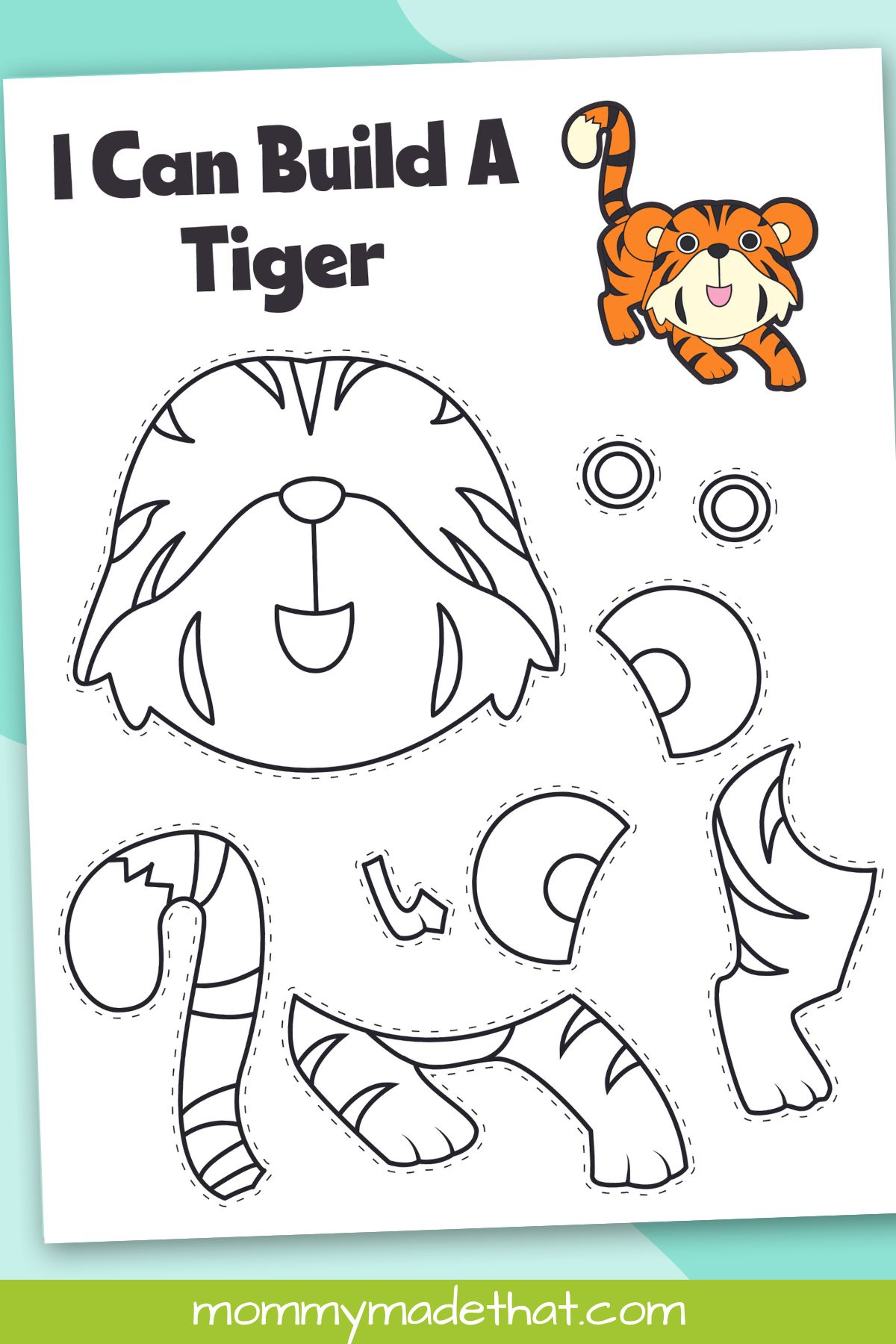 Instructions
Start by gathering all the materials you'll need to make your printable tiger craft.
This includes (but is not limited to) the printer-friendly templates, scissors, paints/markers/colored pencils, glue/tape and any other materials you may have on hand for personalizing it.
You can print out the templates onto printer paper, but we recommend cardstock or heavy paper – this will make them more durable and give them a nice finished look.
If you decide to paint or color your pieces with markers or pencils, it's best to do so before gluing them together.
Cut out each piece along the dotted lines and assemble them together. Once all the pieces are connected, your tiger should be taking shape!
To finish up, use any extra supplies (like ribbons, gems, sequins etc.) that you may have on hand to personalize your tiger as much as possible!
Feel free to be creative here – let the kids imagination guide them!
Now that it is complete, admire their beautiful tiger craft. Isn't it cute?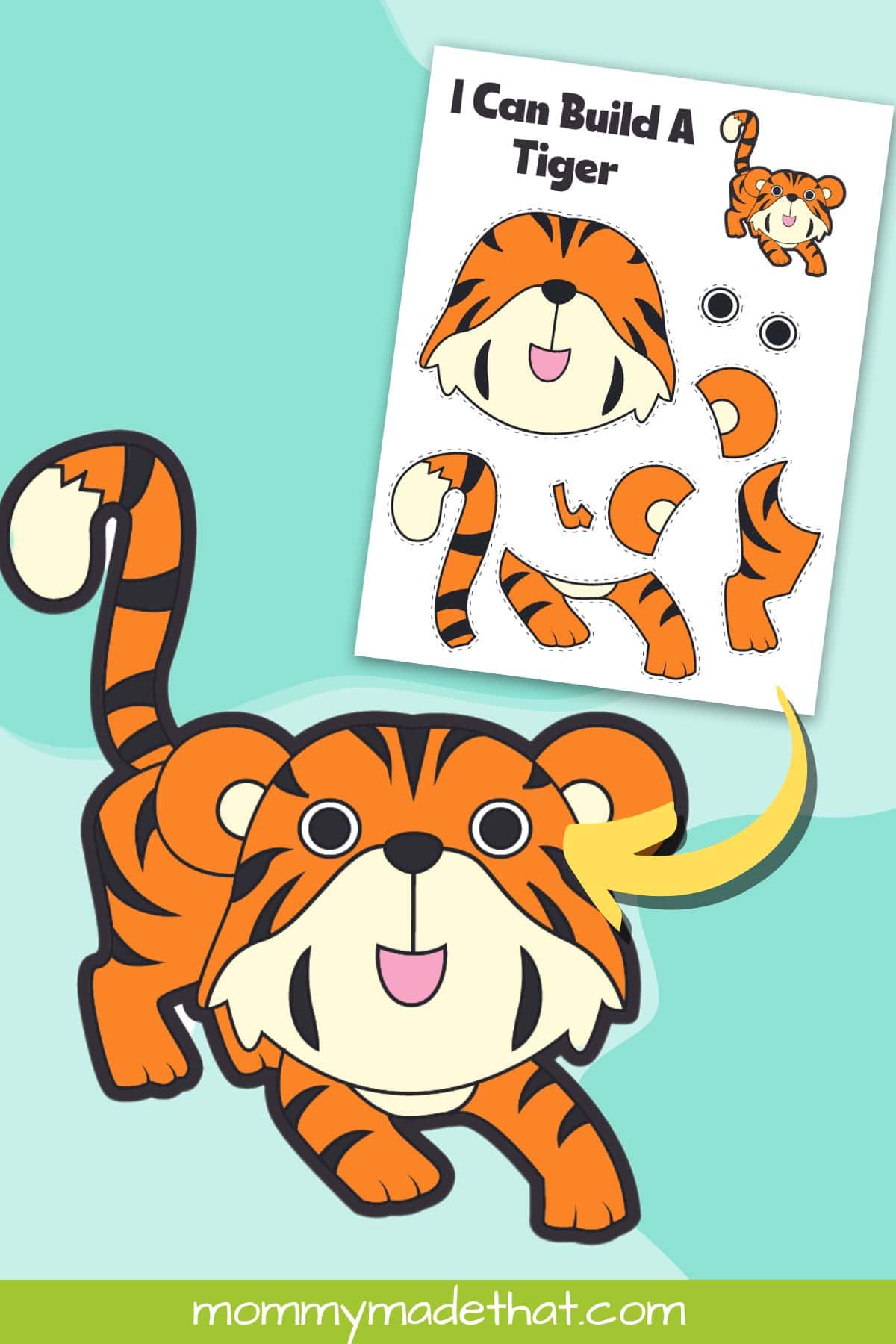 Grab the Free Printable Tiger Template
To grab the free printable tiger craft, put your email in the box below. We'll send it straight to your inbox.
These are for personal or classroom use only please, not for commercial use. Thank you!
This printable tiger craft is a great way to have fun and get creative!
Plus, it's easy enough for any age to make and enjoy. Thank you for taking the time to check out our project, we hope you have as much fun making your own tiger as we did!