Best Summer Crafts for Kids
Looking for some easy summer crafts for kids? Keep them entertained this summer with some of these fun craft ideas.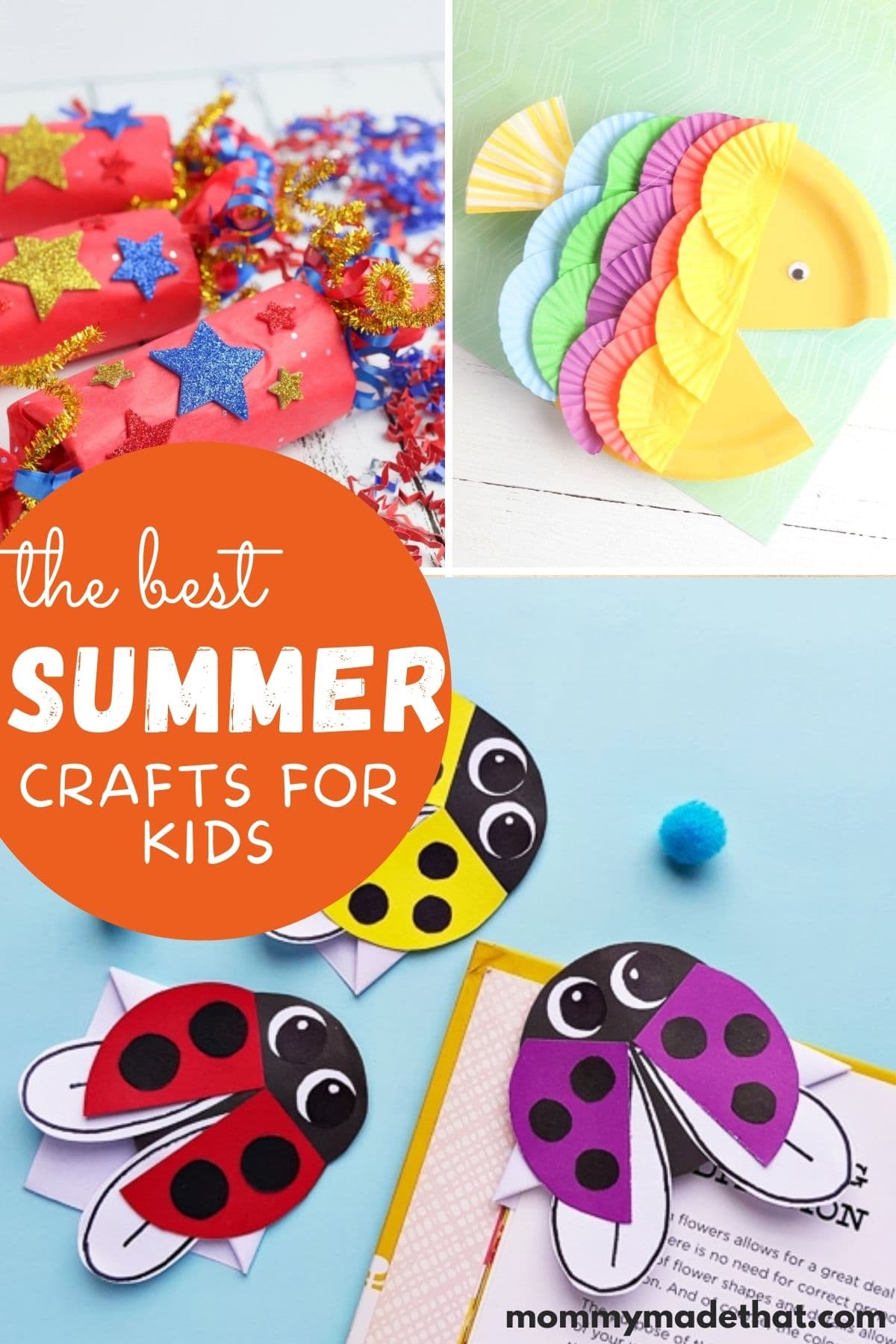 With summer about to be in full swing, it's good to have some fun creative summer crafts in your back pocket to beat potential summer boredom.
After all summer is all about fun, freedom and playing for kids.
So whipping up fun summer crafts is essential!
And I promise you, you kids will love these summer crafts for kids.
Paper Plate Sun Craft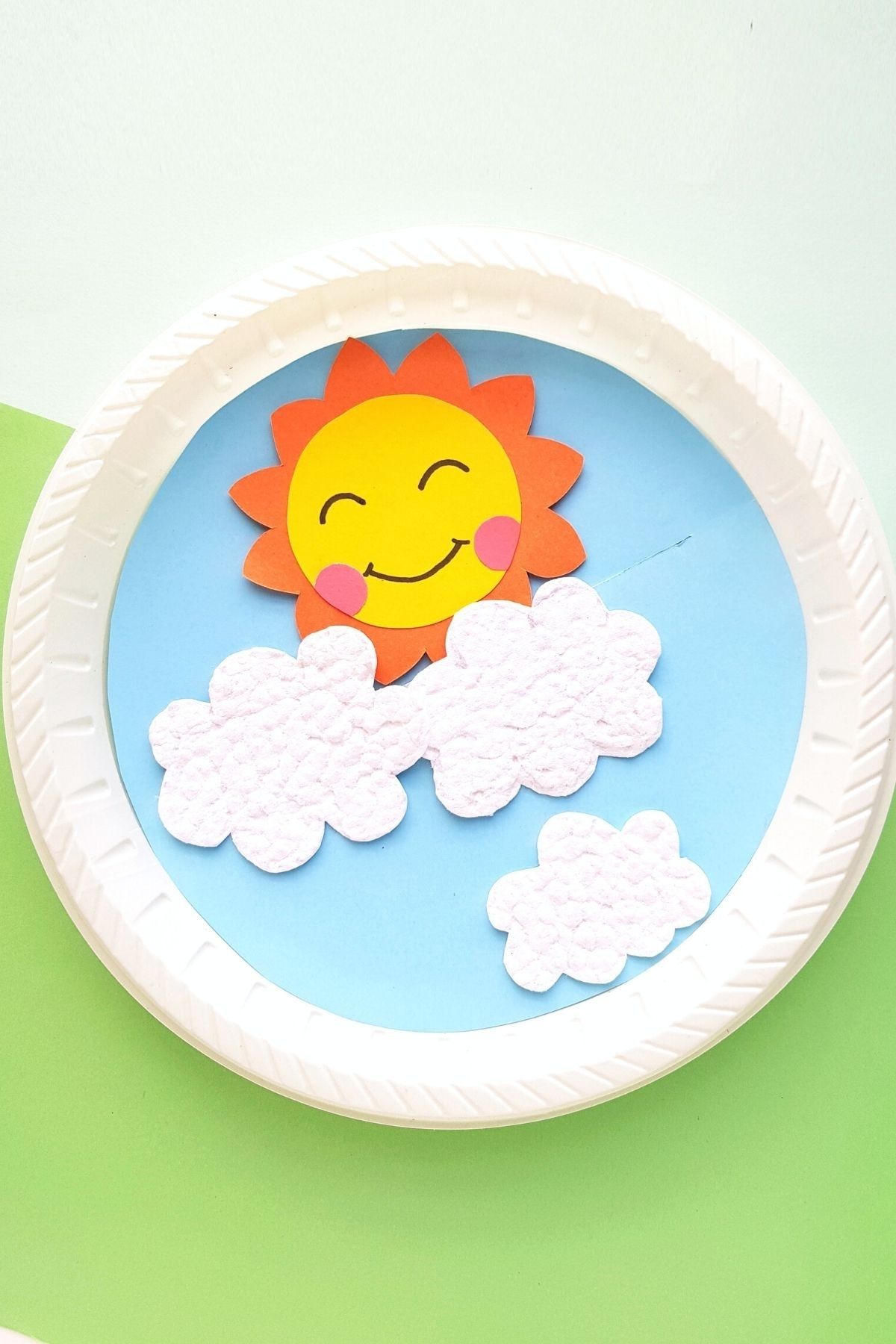 We've got lots of great paper plate crafts for kids on this site. And this sunny one is so much fun.
This paper plate sun is a cute summer craft idea perfect for older kids. All you need is a paper plate, some colorful crafting paper and a popsicle stick!
Grab the sun craft template from the crafty printable library and your kids will have a blast!
Ladybug Toilet Paper Roll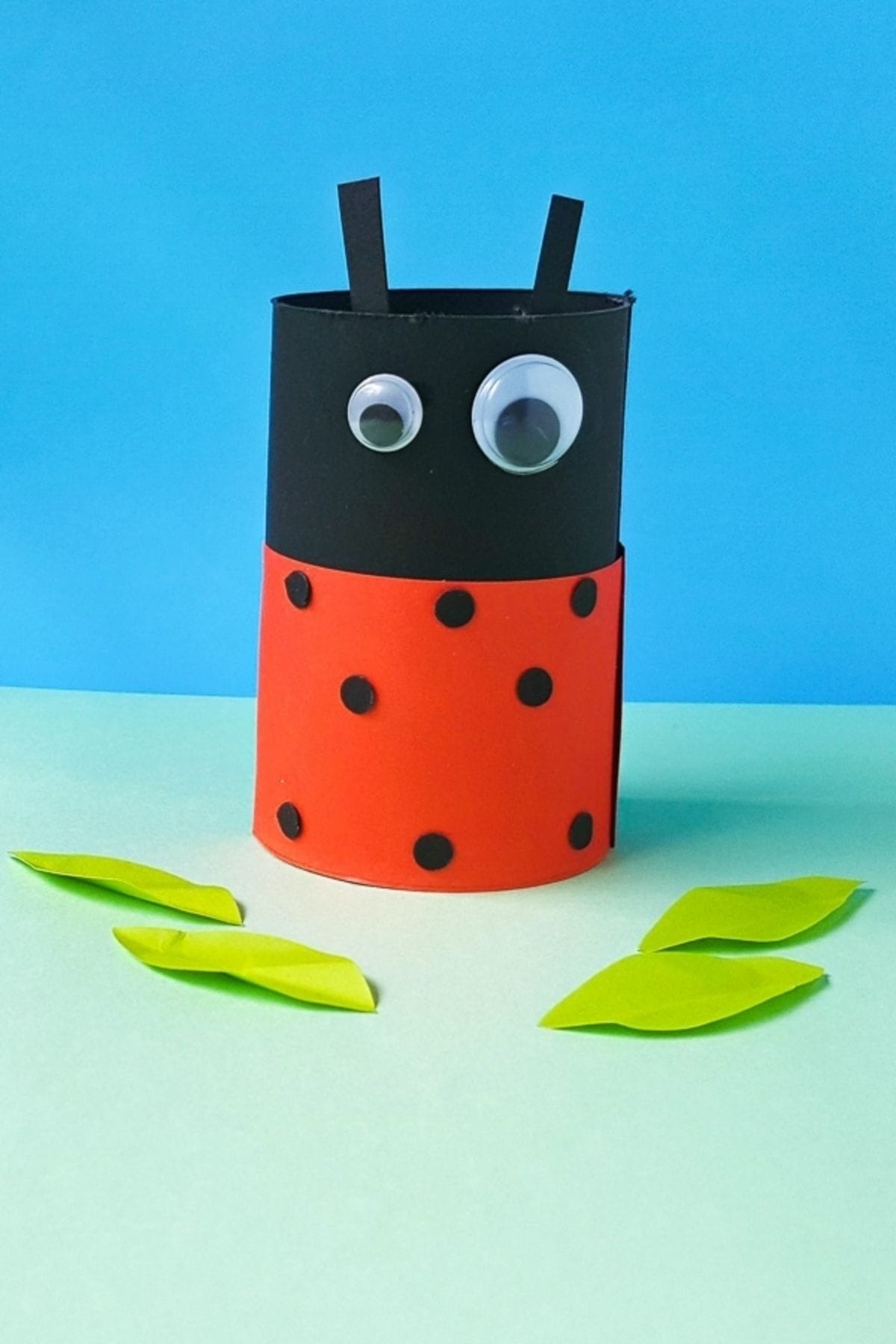 Ladybug crafts are some of our favorite types of crafts.
This Ladybug toilet paper roll craft is perfect summer craft for preschoolers and kindergarteners.
We used red and black construction paper to cover a toilet paper roll and make this cute little lady bug.
Bumble Bee Bookmark
Looking for a cute summery bumble bee craft?
This bumble bee bookmark is adorable!
Kids love creating the origami book mark shape.
Then they can use the bumble bee craft template to piece together the bee.
Plus, it may help encourage some good summer reading.
Feed the Shark Game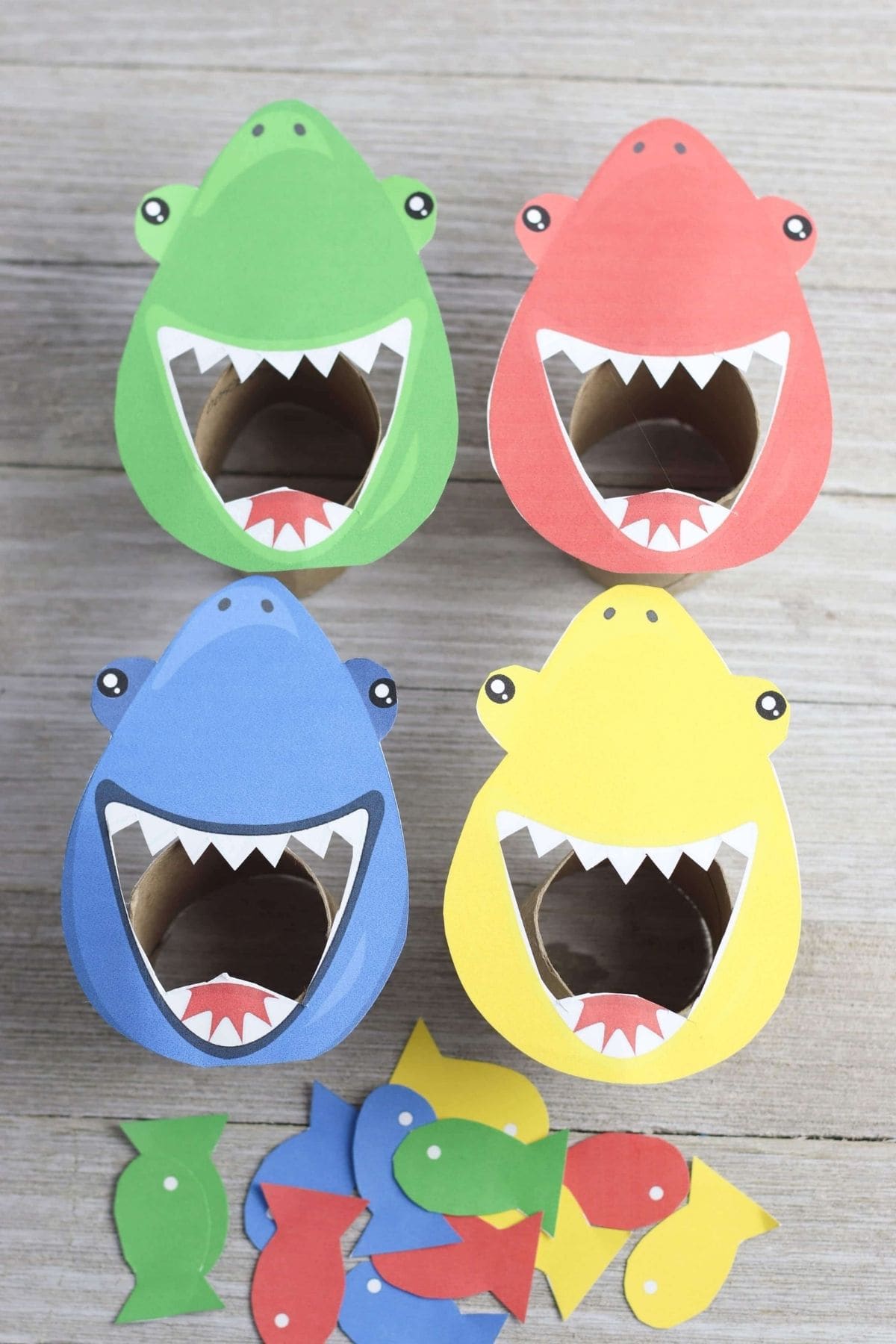 Although this is technically not a craft, this feed the shark game is one of our most popular summer activity for kids on our site.
It's a great activity for younger kids to develop fine motor skills.
Cute Jelly Fish Craft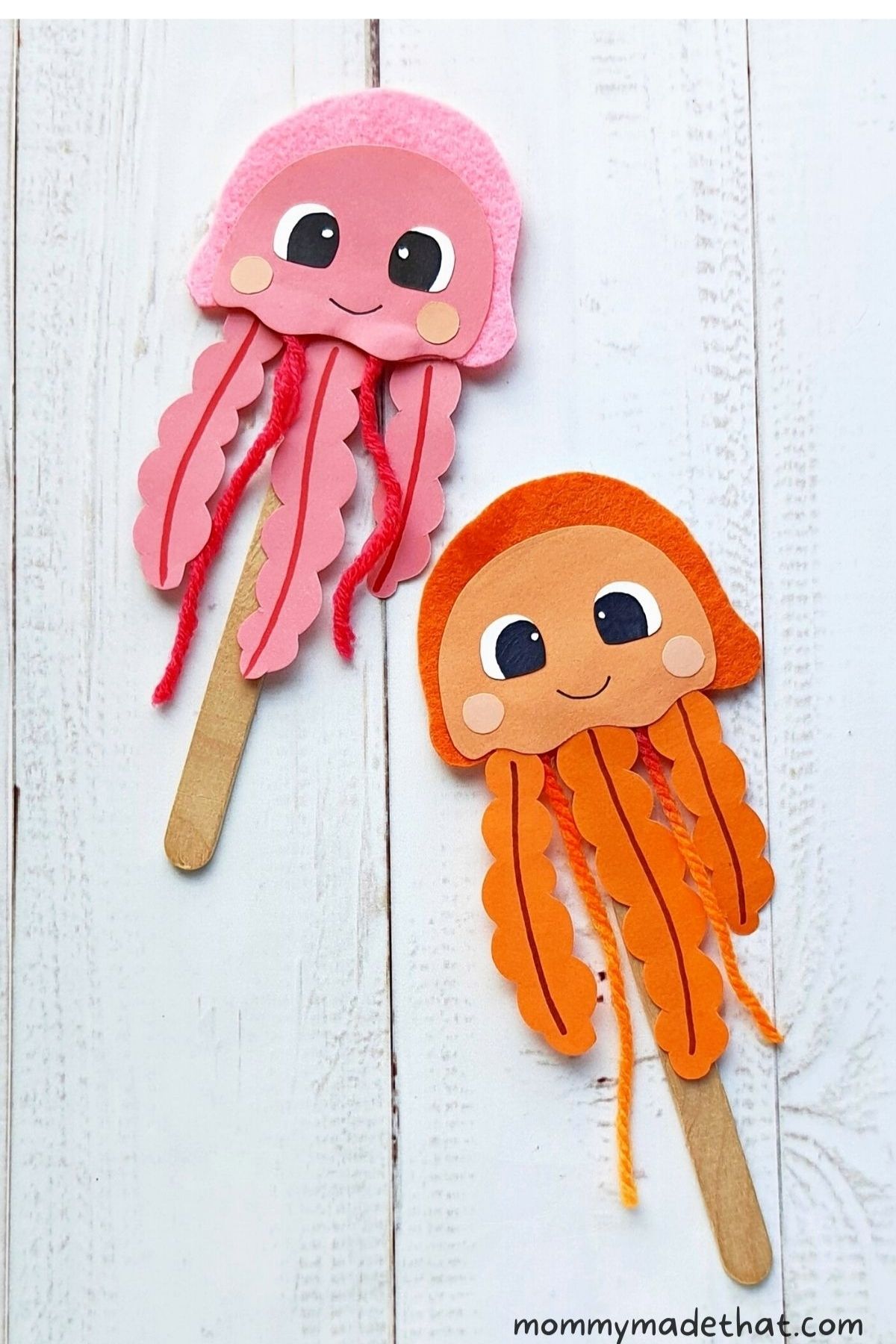 Art projects are another great way summer time activity.
This mixed media jellyfish craft is great for children who are itching to create and make art this summer.
We made ours from craft paper and pieces of felt fabric.
Confetti Poppers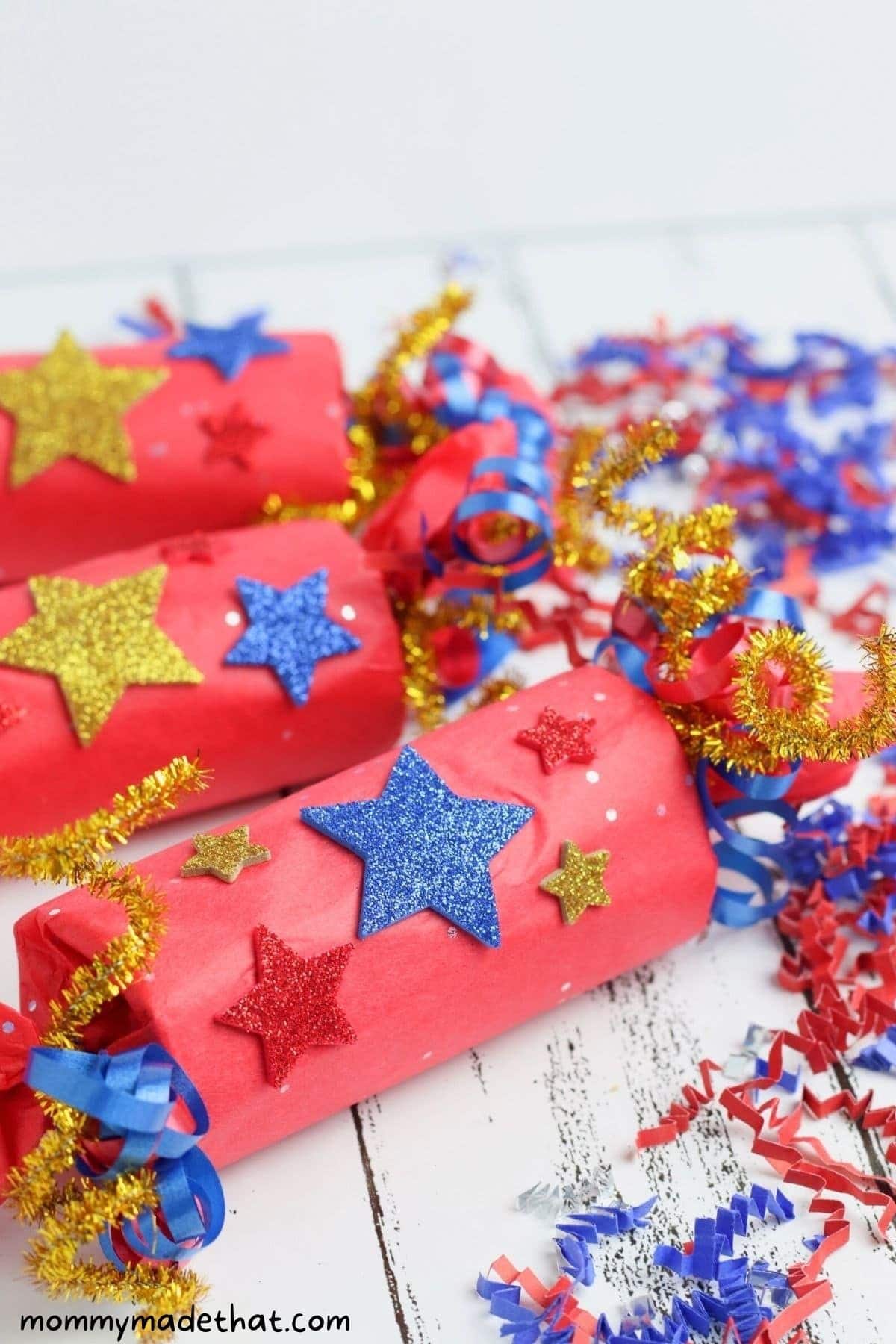 These homemade, DIY confetti poppers are a fun way way to celebrate the summer holidays outdoors.
Show the kids how to make homemade confetti with our simple tutorial and they'll have a blast both making the poppers, and popping them!
Paper Plate Watermelon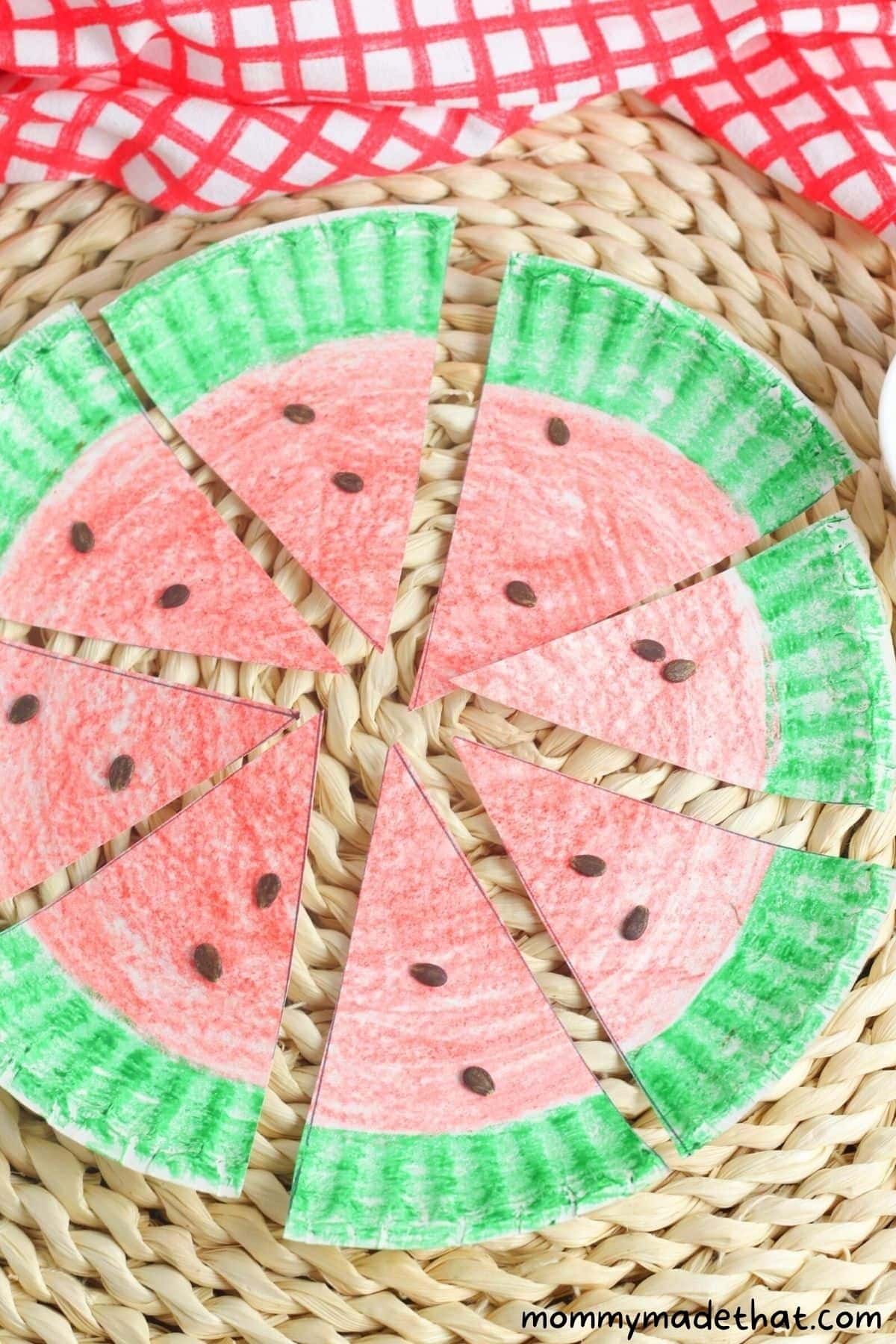 Watermelons are an essential part to summer! And these paper plate watermelons are a fun and super easy project.
Kids can whip up their own watermelons and cut them into slices.
My kids pretend to sell them in a make believe Lemonade and fruit stand in the back yard.
Plus you can use them as a fun learning activity for younger kids learning to count.
Paper Plate Fish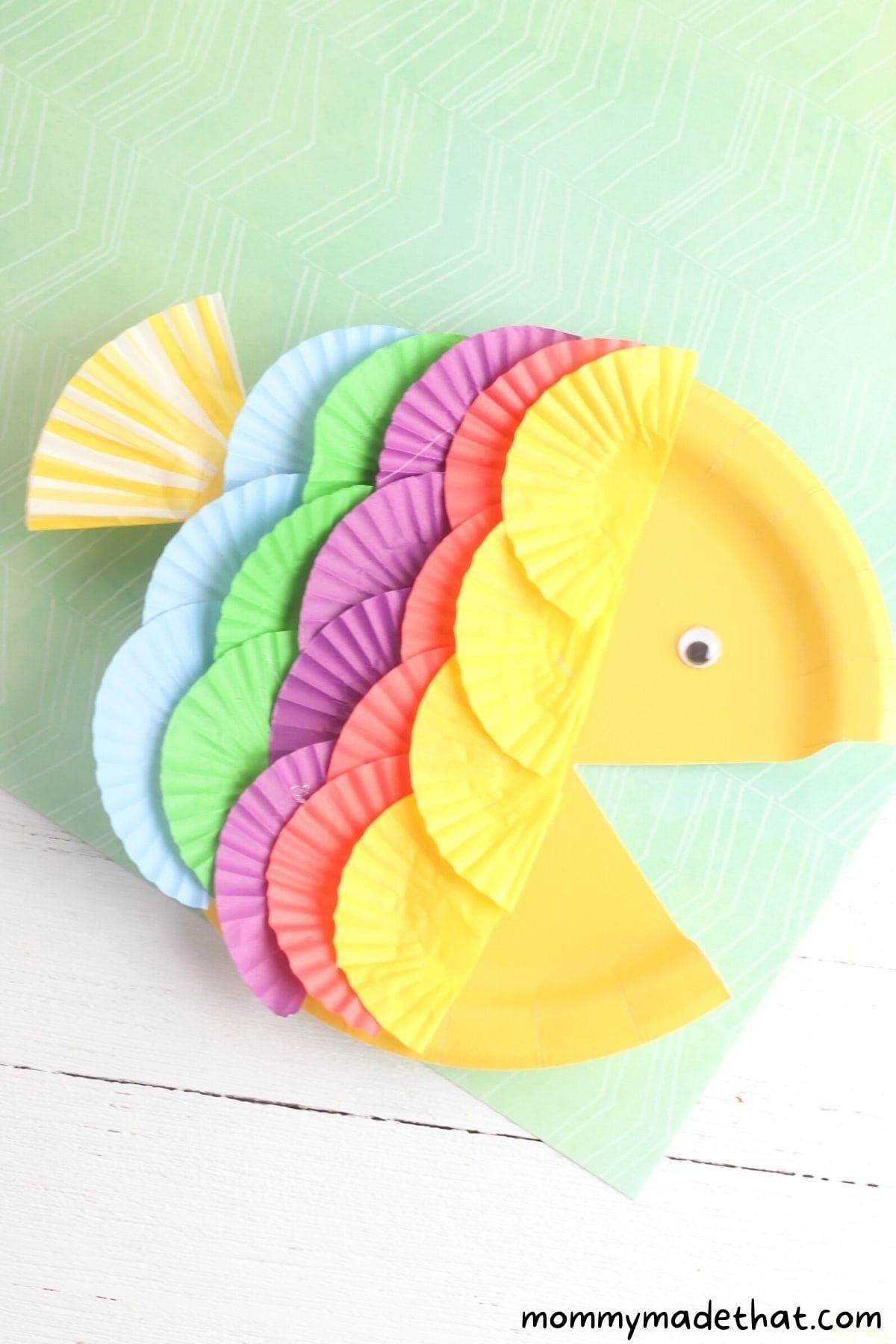 Another fun summer time paper plate craft is this paper plate fish!
Whipping up all sorts of ocean animals make for good summer crafts.
And this colorful fish is so easy made from a paper plate and some cupcake liners.
You could make several of them and decorate the house with a school of rainbow fish!
Paper Crab Craft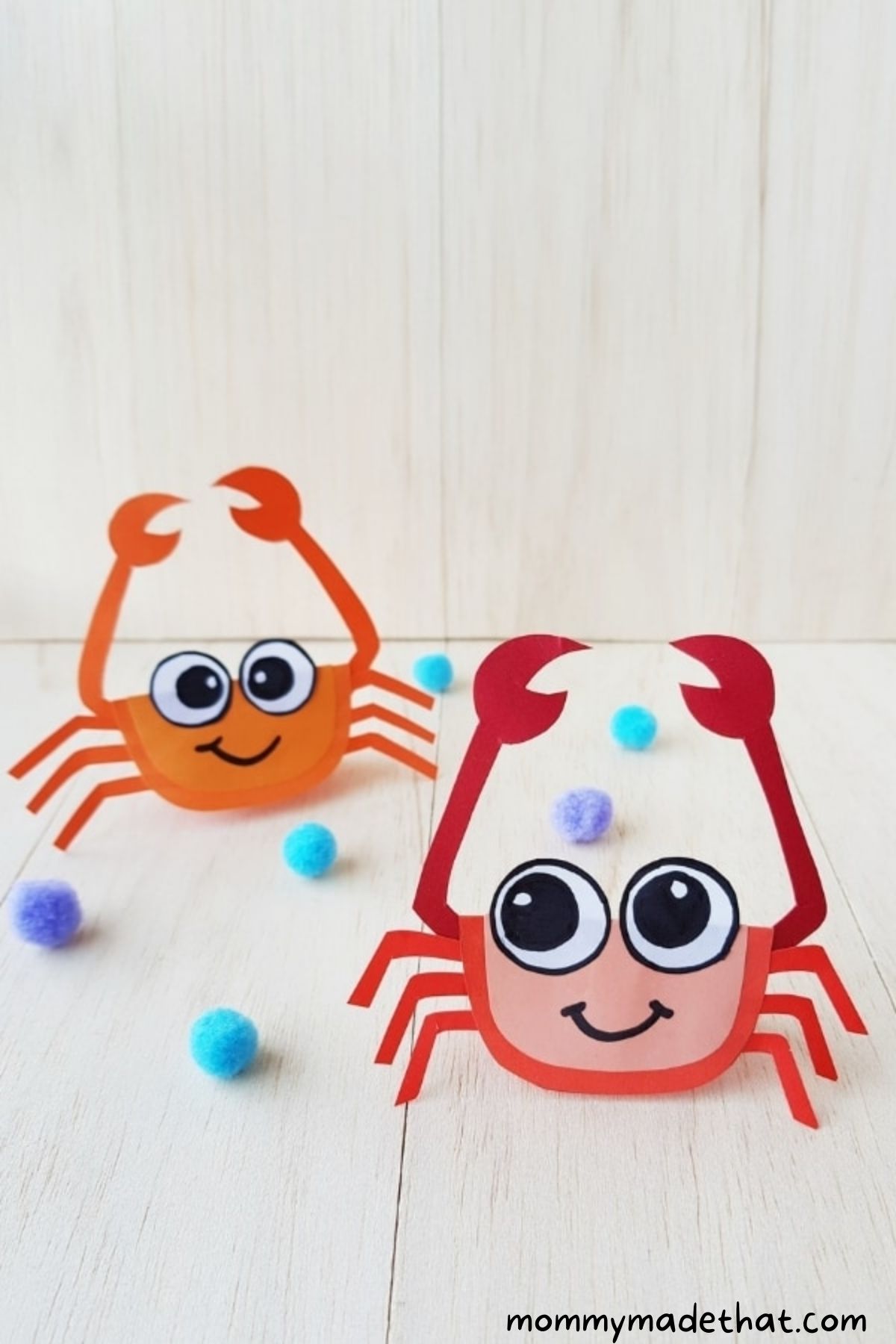 Another one of my favorite summer crafts for kids are these cute paper crabs!
After all, crabs and the beach go hand in hand.
They're adorable and easily made using our crab template.
It's a fun ocean craft for kids that also double as a cute toy kids can play with after they're all done making them.
Flower Bookmark Crafts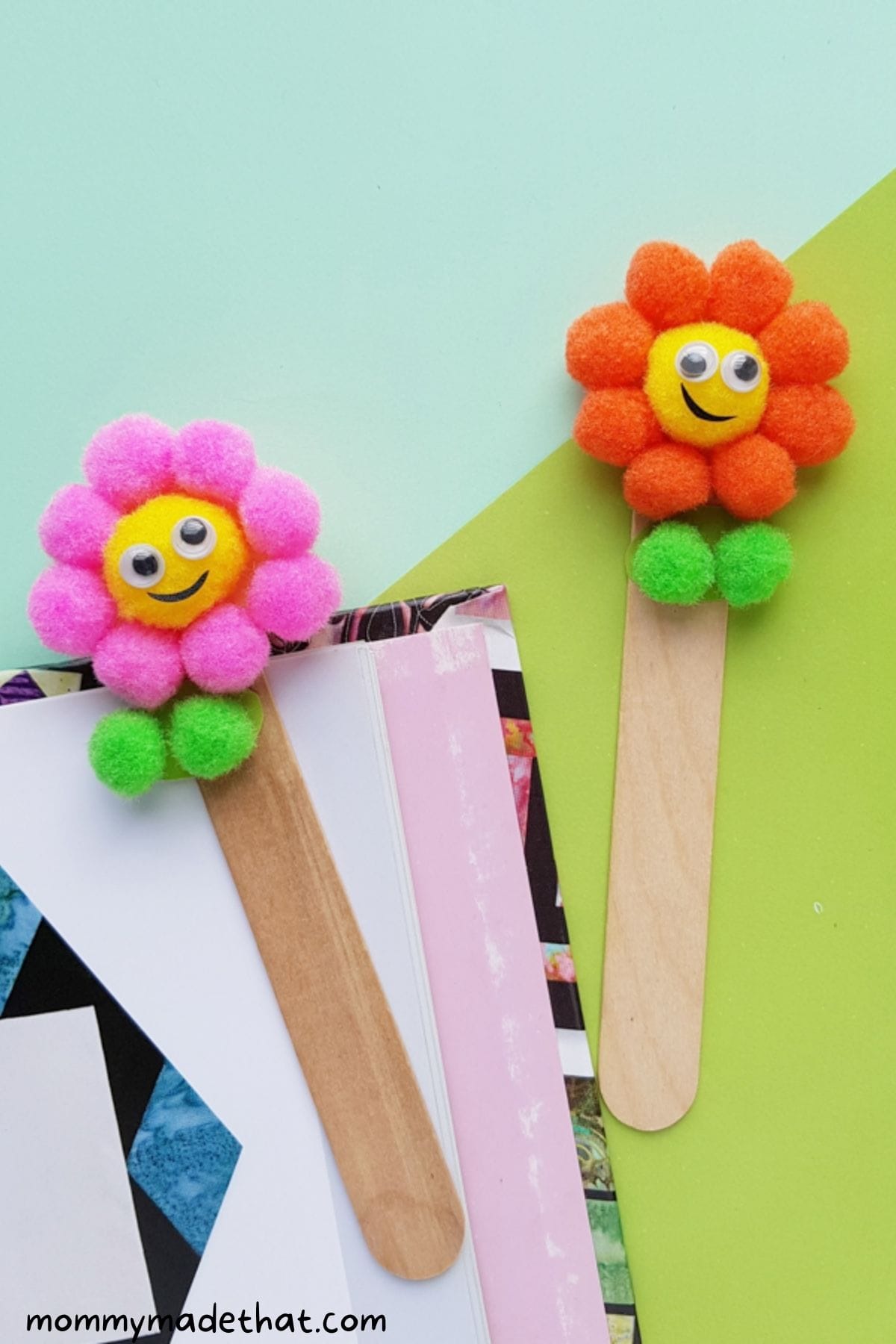 These bright flower pom pom bookmarks are adorable and are perfect for those trying to get their summer reading in.
With just a few popsicle sticks and some small pom poms you can have tons of bookmarks made in minutes.
Paper Butterfly Craft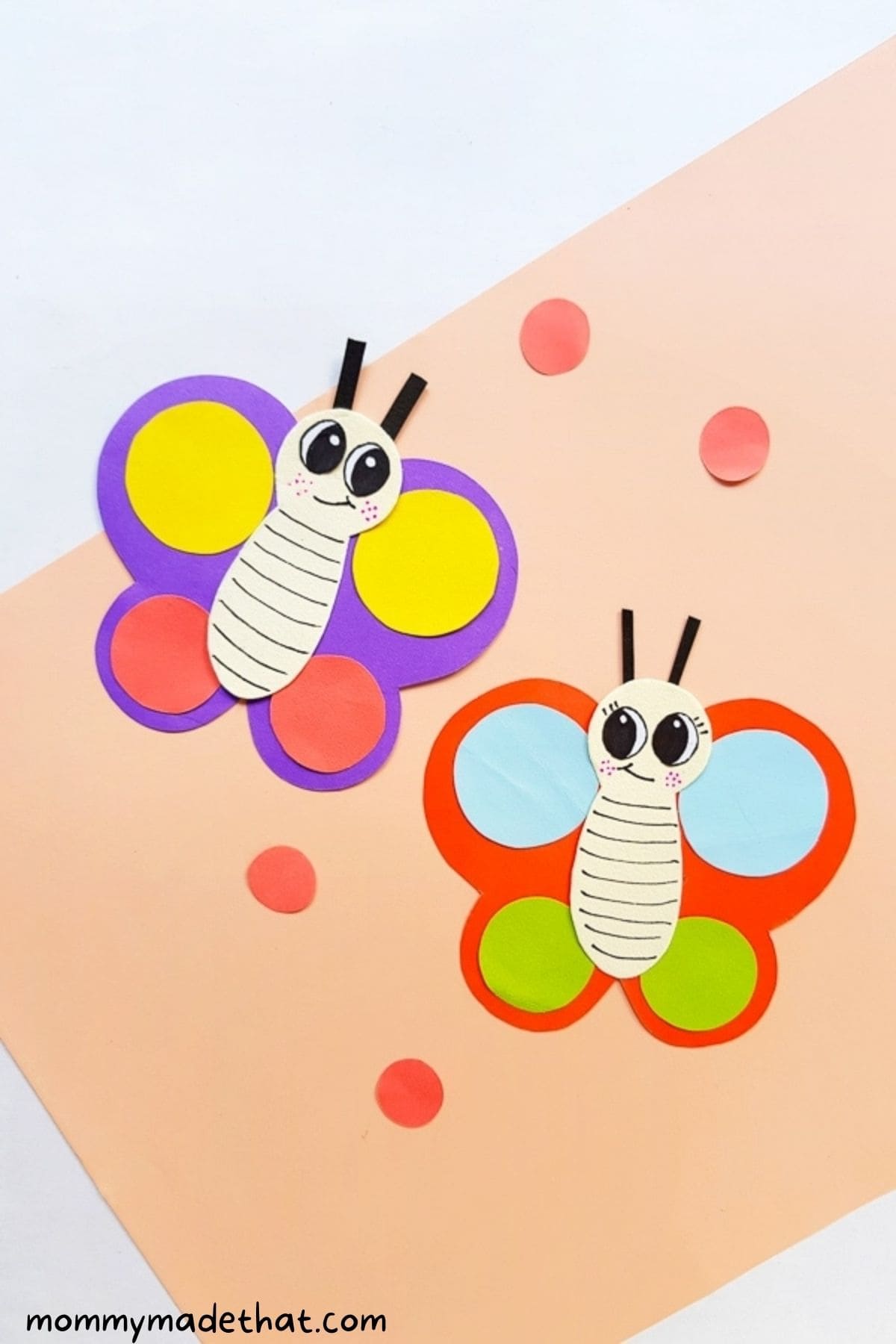 Looking for some more easy summer craft ideas? Paper crafts are a must in our house.
And it doesn't get any easier than this simple and easy paper butterfly craft.
These are made using just a few pieces of colorful paper and some cut out shapes! It's perfect for preschoolers or kindergartners.
Ladybug Bookmarks
Bug crafts make perfect summer crafts for kids. And what says summertime fun more than lady bugs!
These ladybug bookmarks are similar our bumble bee ones, but with big red wings and black polka dots.
If you're looking for more ways to inspire some summer reading, you'll love checking out all of our DIY bookmarks for kids.
Pom Pom Caterpillar Craft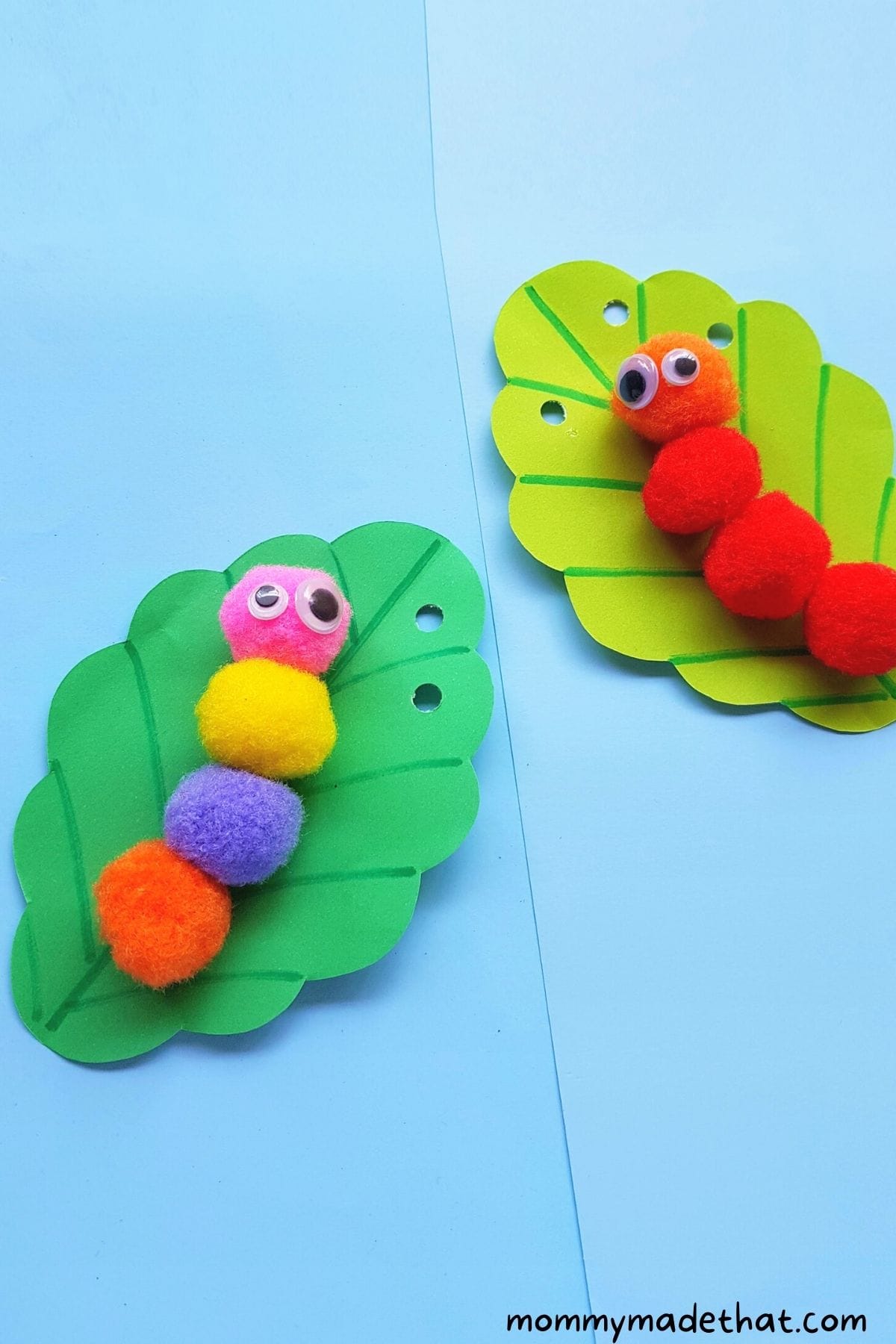 Another adorable summer craft for preschoolers and toddlers is this cute pom pom caterpillar craft.
All you need is some colorful craft paper, pom poms, and googly eyes to make this guy.
This would be a great addition to any summertime bulletin board or nature table display.
Patriotic Wreath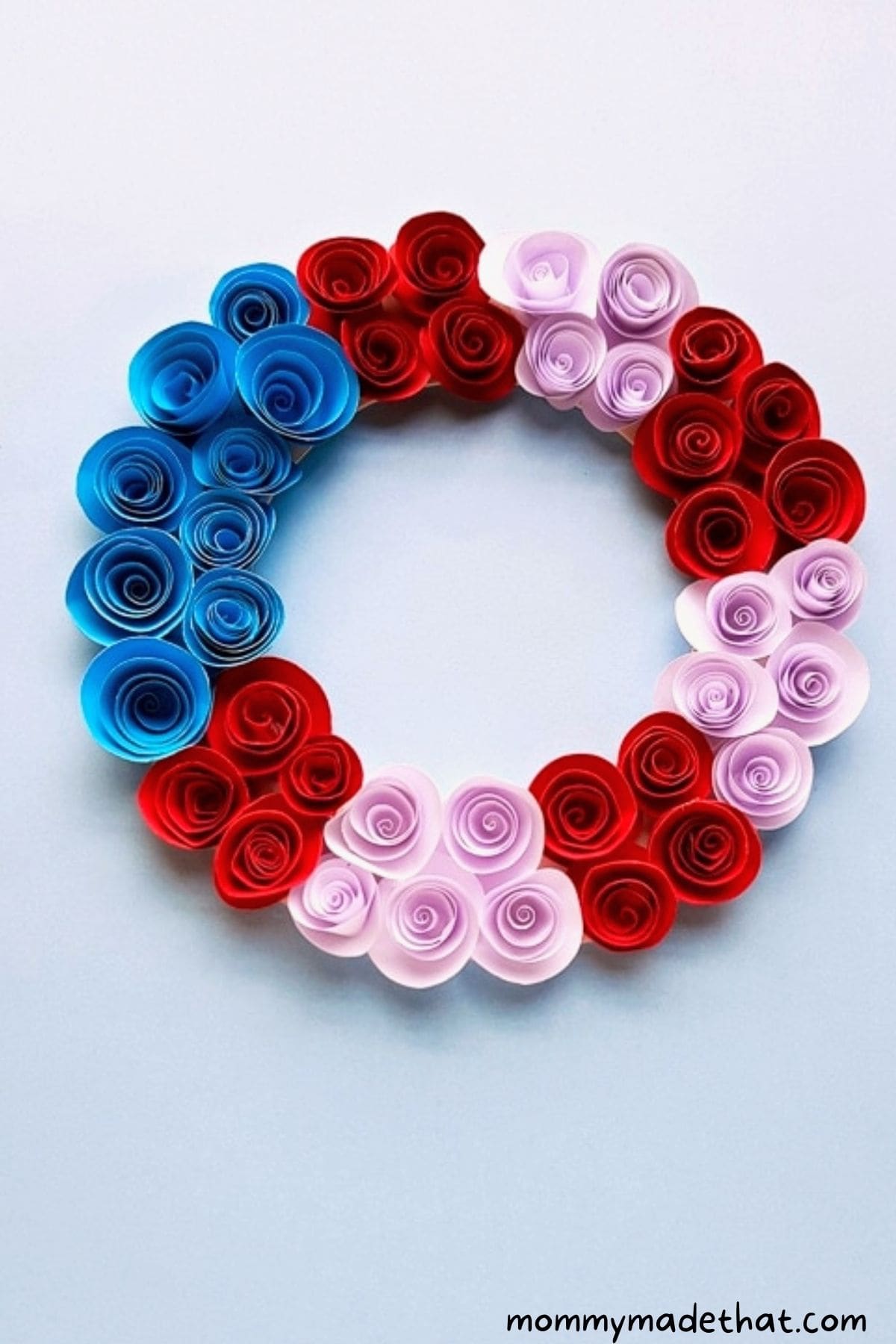 Summer fun wouldn't be complete without some patriotic festivities.
This patriotic paper flower wreath is a fun way for kids to craft up some pretty paper flowers and turn them into a gorgeous decoration for the summer season.
Paper Caterpillar Craft
Another one of our favorite summer crafts is this paper caterpillar craft.
They're easy to make especially when you grab our craft template!
I just love all the little circles and the tiny details like the spots!
Summer Craft Templates
We also have lots of good summer craft templates! Like our sun templates or our beach ball templates.
Perfect for printing and using as coloring pages or to inspire some creative ideas for creating more summer crafts!