Cute Bug Crafts Your Kids Will Love to Make
Looking for some cute bug crafts? We've got some great ones here. Our kids love all things creepy and crawly. And while these bug crafts aren't so creepy and very cute, they're tons of fun.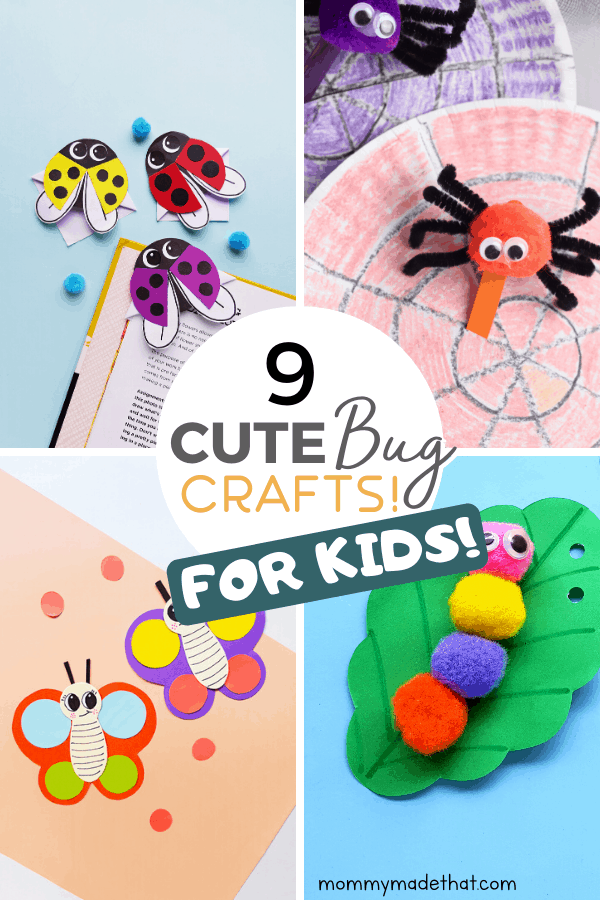 Springtime is in the air. And we've been making some fun spring crafts for kids.
After all, the plants are blooming and all the cute bugs and insects have come out to play!
With the weather so warm, kids are starting to spend most of their day outside. And they are always fascinated with all the different insects!
Learning about bugs is a lot of fun and it's important for kids to understand the role bugs play in our everyday lives.
Doing a few fun bug crafts is a great way for kids to learn about bugs, their bodies and what they do.
Here are our favorite ideas.
Ladybug Corner Bookmarks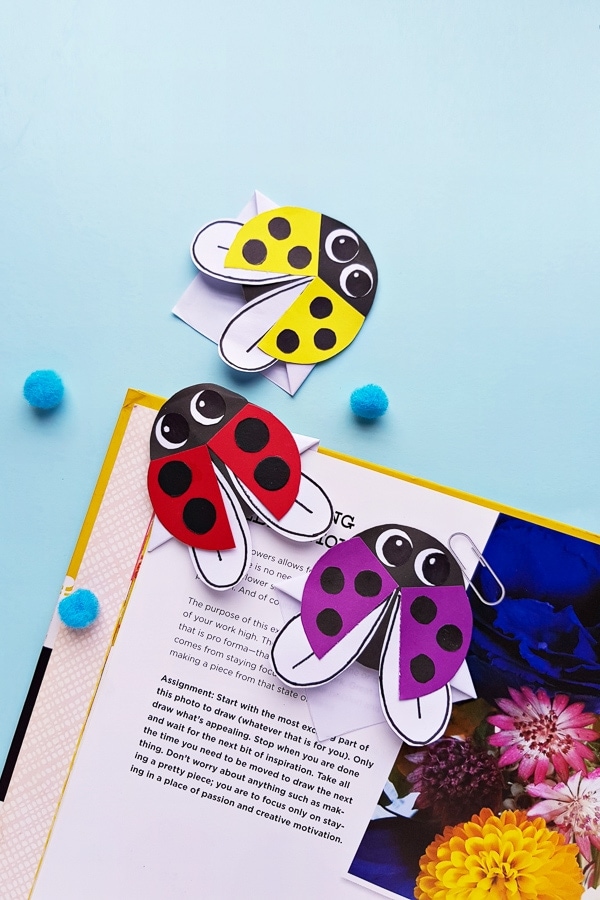 This beautiful craft is both a fun craft as well an origami project.
These super cute ladybug bookmarks are corner bookmarks with cute colorful ladybugs on them.
This is one of my favorite bug crafts for kids because they are just so stinkin' cute.
I think it's the double-layered wings.
You can even get our free printable ladybug template in our craft resource library.
Be sure to check out our other ladybug crafts for kids.
Toilet Paper Roll Butterfly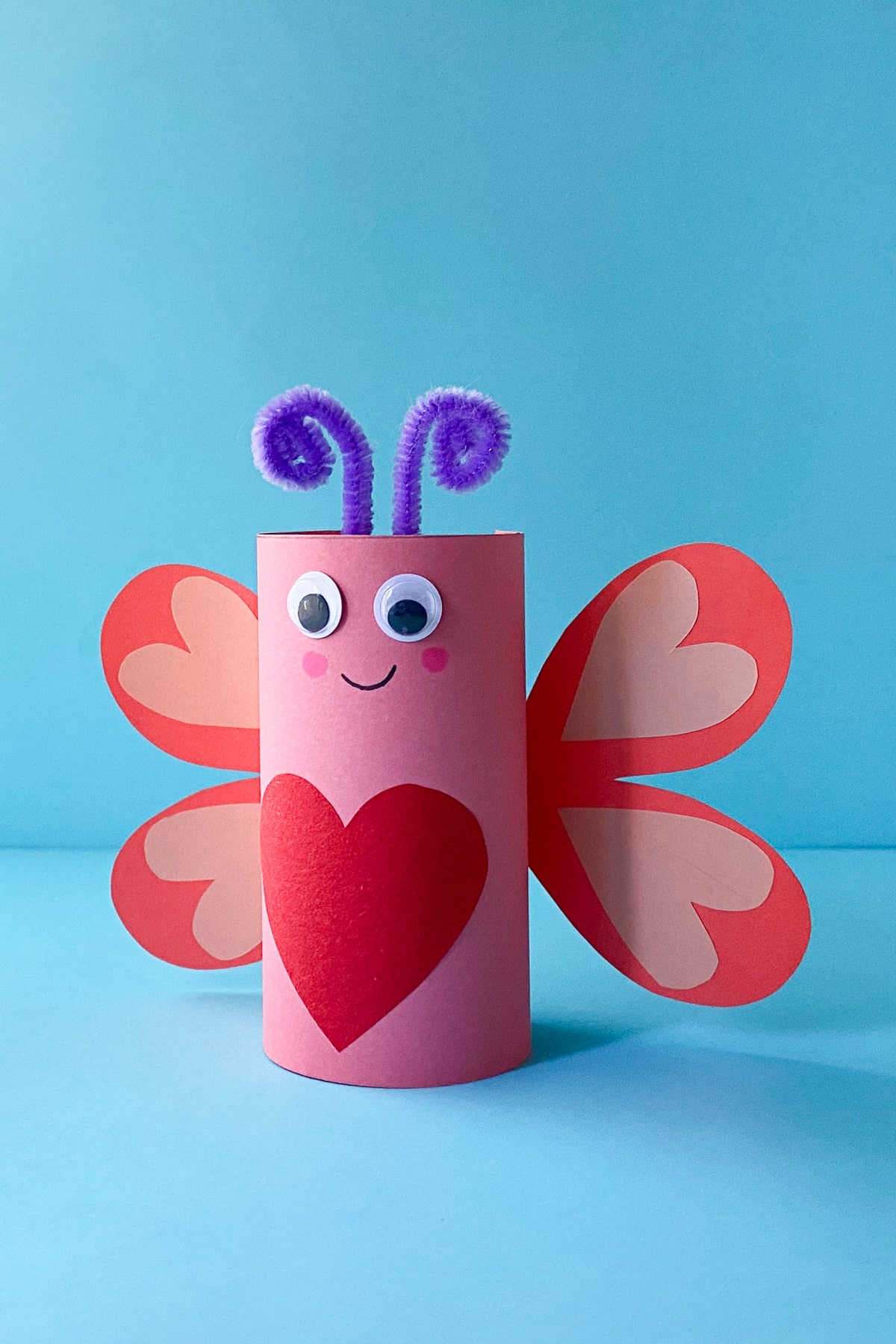 Another cute bug craft is the toilet paper roll butterfly craft.
It's a super cute butterfly craft made from an empty toilet roll and our free butterfly wing craft template.
We love all the adorable hearts on this little bugger. Make sure to grab the free printable so you can make your own cute paper roll bug.
Bug Bookmarks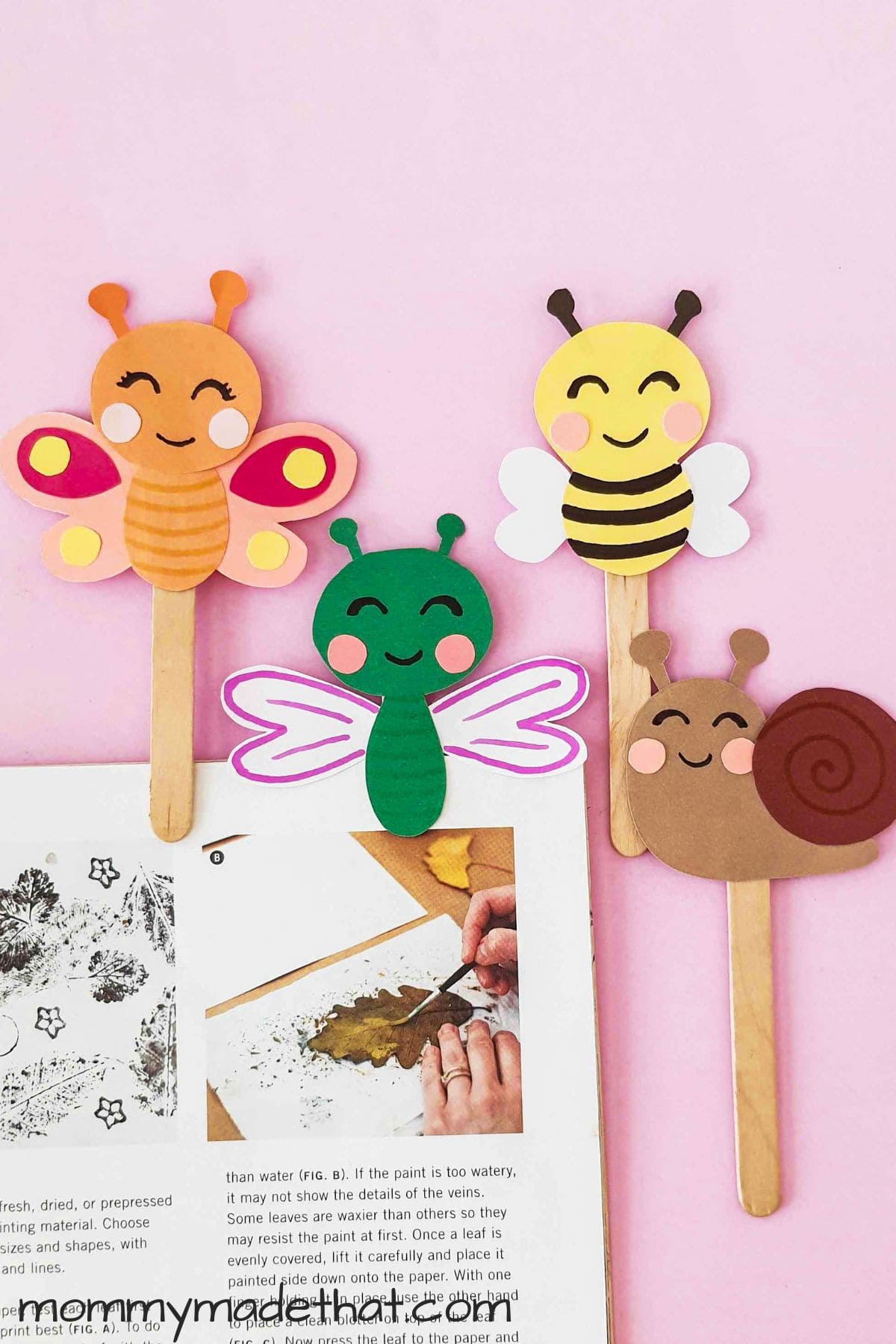 Make your reading experience extra special with these cute and creative bug bookmarks!
With simple instructions and just a few craft materials like paper, scissors and some imagination, create charming and one-of-a-kind bookmarks in no time at all.
Paper Caterpillar Craft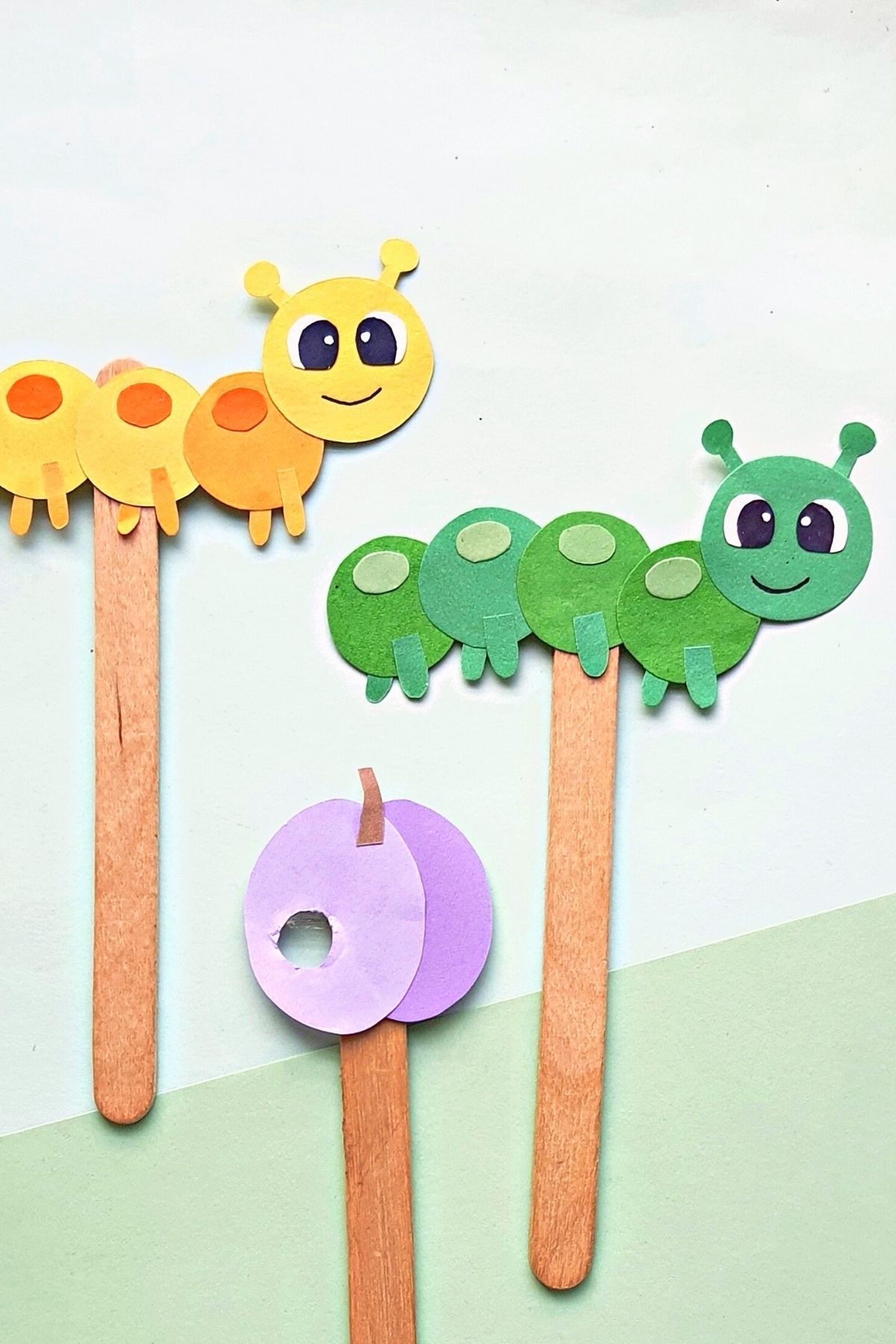 This paper caterpillar craft is quick and easy! But they come out super cute and putting them together is so much fun.
We included some bitten-through fruit, so they're perfect for an Eric Carle, hungry caterpillar craft.
Easy Paper Butterfly Craft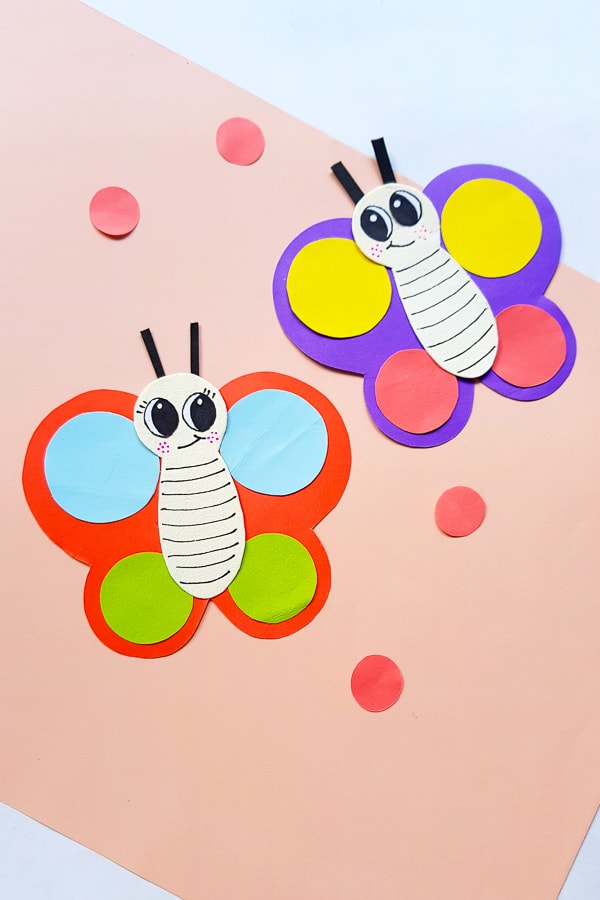 This adorable paper butterfly craft is so cute.
You can use our free printable template to create these fun and easy shapes that piece together to become the colorful butterflies.
This bug craft is perfect for little ones and preschoolers and helps for shape identification.
Handprint Butterfly Craft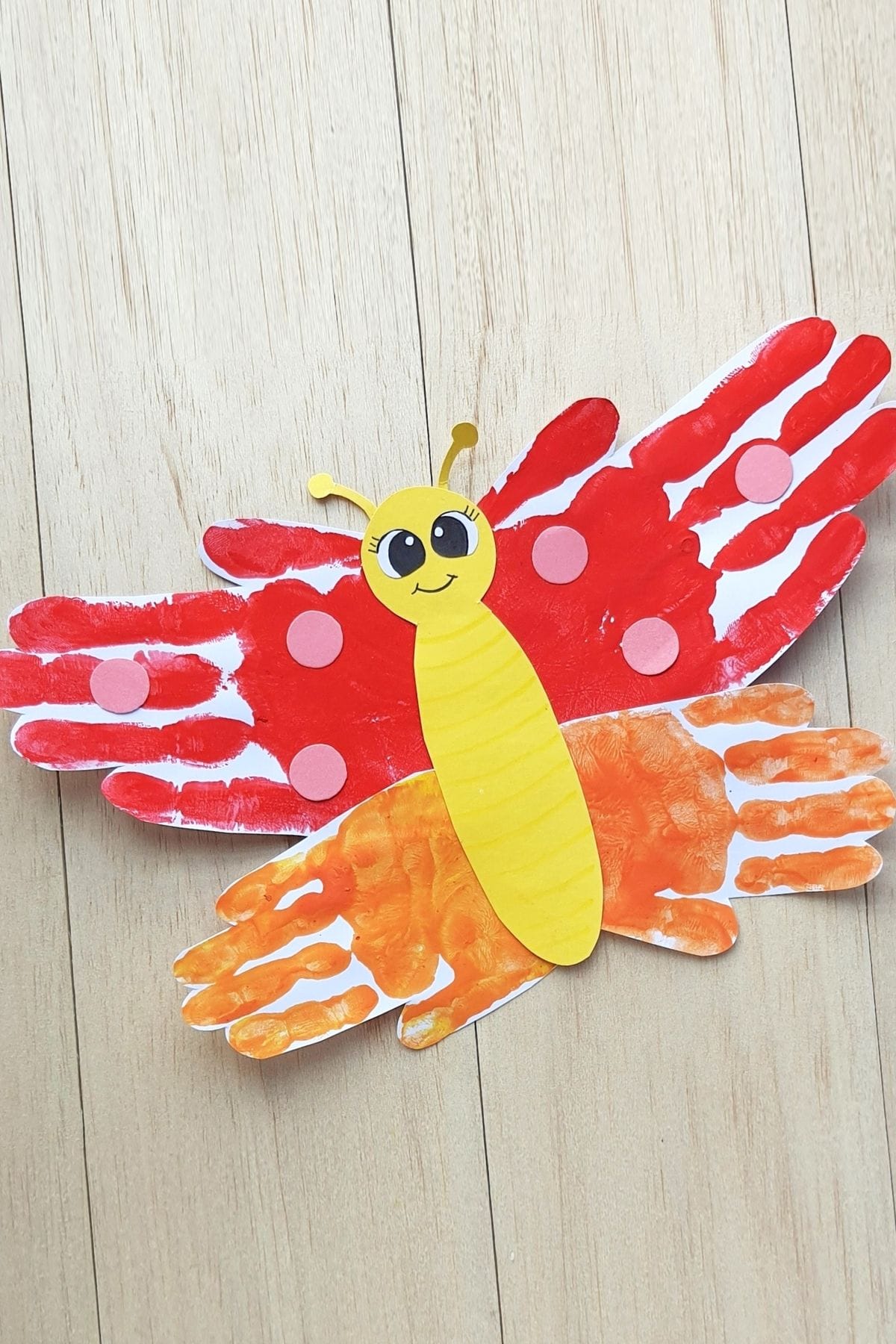 Another fun craft project for younger kids and older kids is this handprint butterfly craft.
Kids love it because they get to get their hand dirty.
I personally love this craft because it preserves their little hands in a pretty butterfly art project.
Ladybug Toilet Paper Roll Craft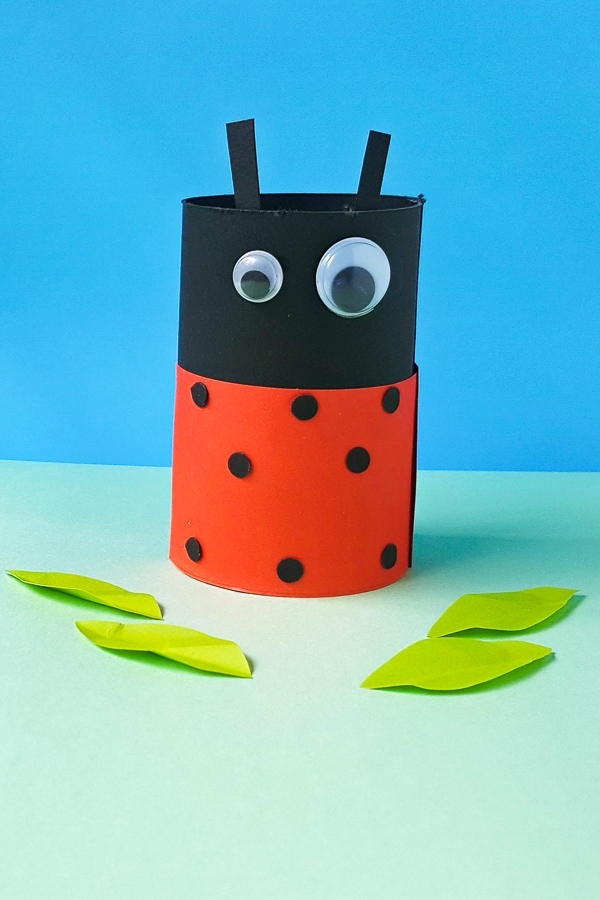 Another one of our favorite insect crafts is this little toilet paper roll Ladybug.
Using just a bit of red and black craft paper can turn everyday objects, like this toilet paper roll, into a cute little bug to play with!
It's a good way to teach kids fun ways to reuse and recycle items around the house.
Bumble Bee Bookmark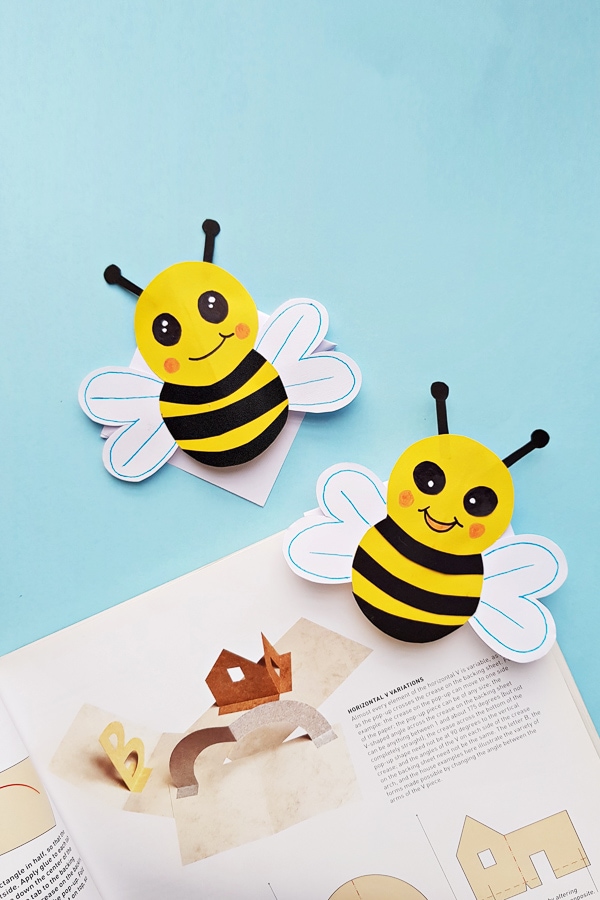 This bumblebee bookmark tutorial shows you how to make a corner bookmark using simple origami folds.
Then you can use the printable bumblebee template to create a buzz-worthy little bee to decorate the bookmark with.
We love these kinds of crafts in the springtime when the flowers are blooming and we're learning about the importance of pollinators.
We've got lots of great bumble bee craft ideas for kids.
Felt Bumble Bee Craft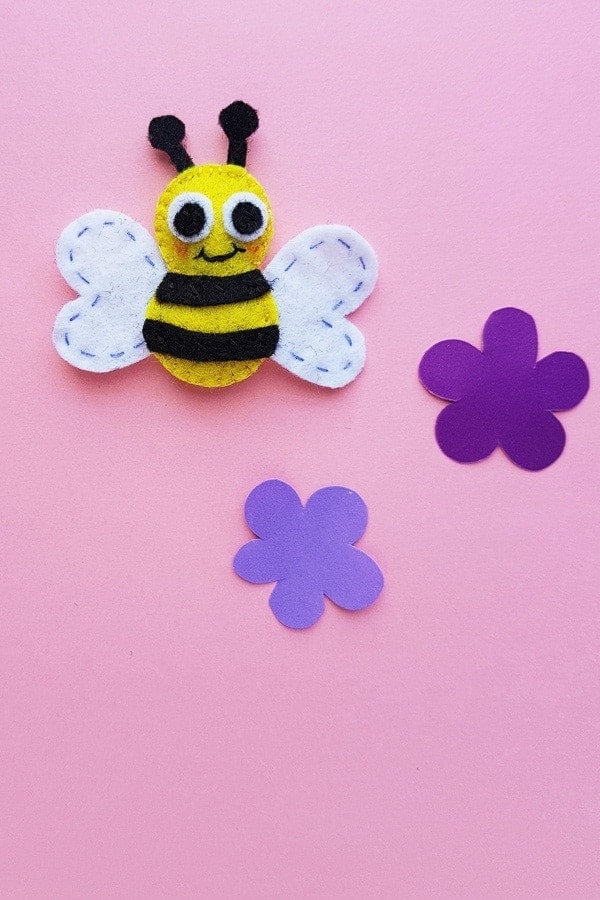 Another fun bug craft is this felt bee craft!
This is a perfect craft for a beginner sewer.
We provide the entire template and tutorial, simple download, print and cut out the pieces.
Then you can follow along with the steps to sew your cute little felt bee.
They make fun plushie gifts or look great as felt Christmas ornaments.
Pom Pom Caterpillar Craft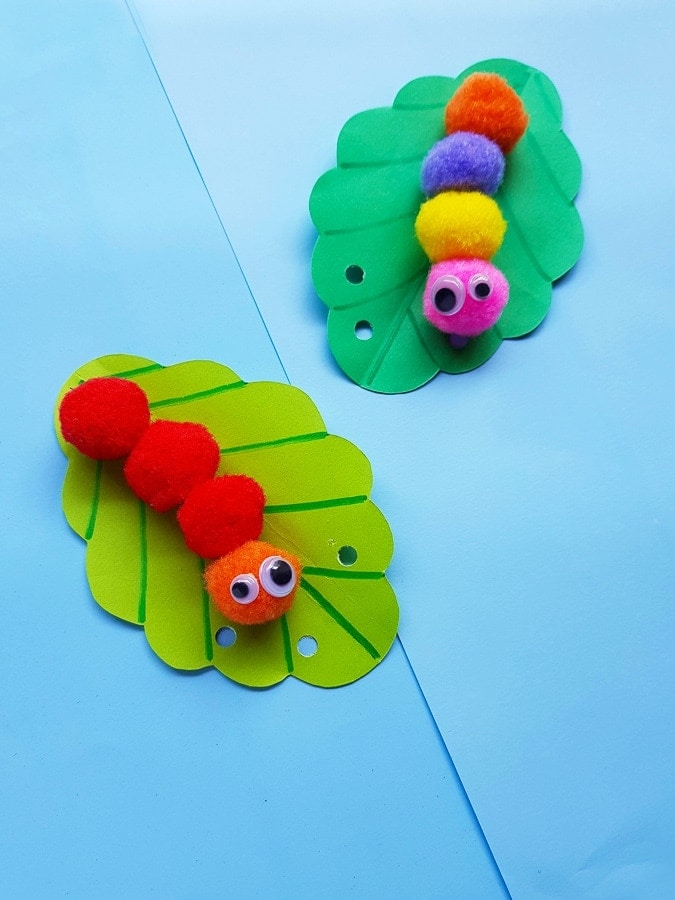 These fun pom pom caterpillars are a great bug craft for younger kids.
This colorful craft is made using only a few pom poms, a leaf template cut out and some googly eyes.
You end up with an absolutely adorable little caterpillar. You could make quite a few of these cute little guys very quickly.
Plus is a cute way to practice color sorting and learning color patterns.
Popsicle Stick Dragonflies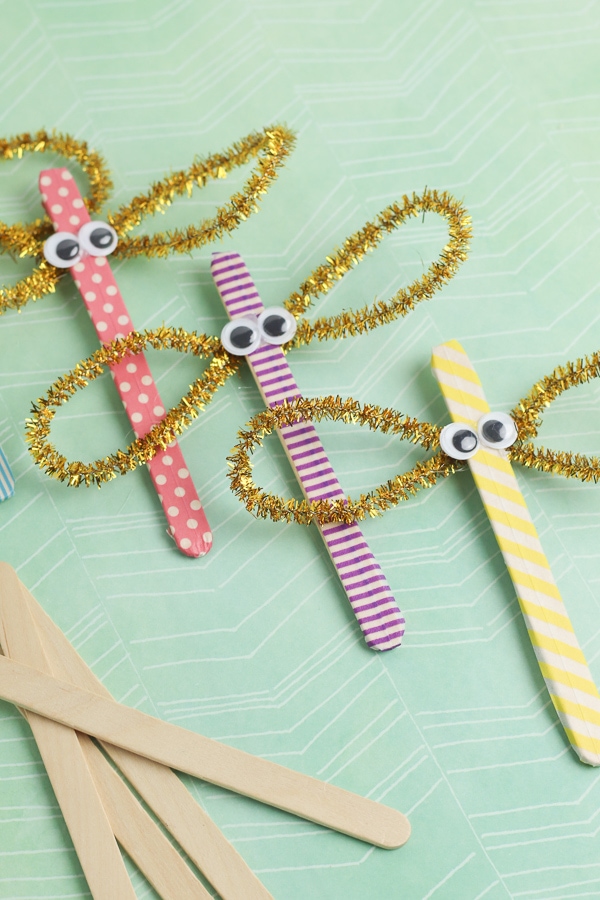 These popsicle stick dragonflies are a cute popsicle stick craft that kids can make.
You can paint the popsicle sticks or cover them with some decorative tape and add a set of wings and googly eyes.
They would make cute magnets (simply glue a small magnet on the back and stick on the fridge) or a fun way to decorate a kids room.
I know dragonflies are one of my kid's favorite kinds of bugs!
Dragonfly Craft for Preschoolers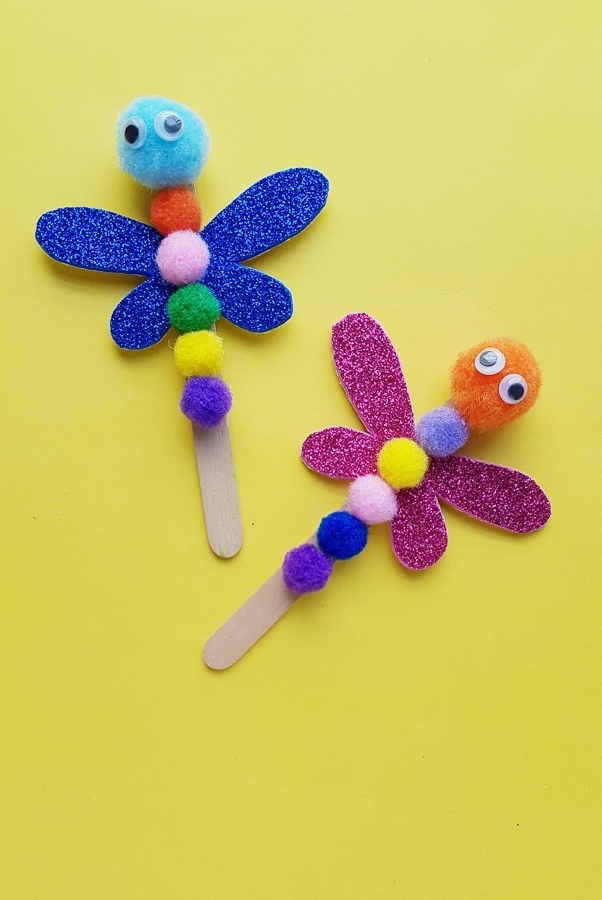 We always have dragonfly's popping up in the garden.
This dragonfly craft is great for preschoolers.
It's similar to our pom pom caterpillar craft, but instead, it's a dragonfly with cute little wings.
I personally love the way these cute dragonflies turned out.
It's one of my favorite bug crafts on this list! It's a great for kids learning fine motor skills.
Spider Paper Plate Puppets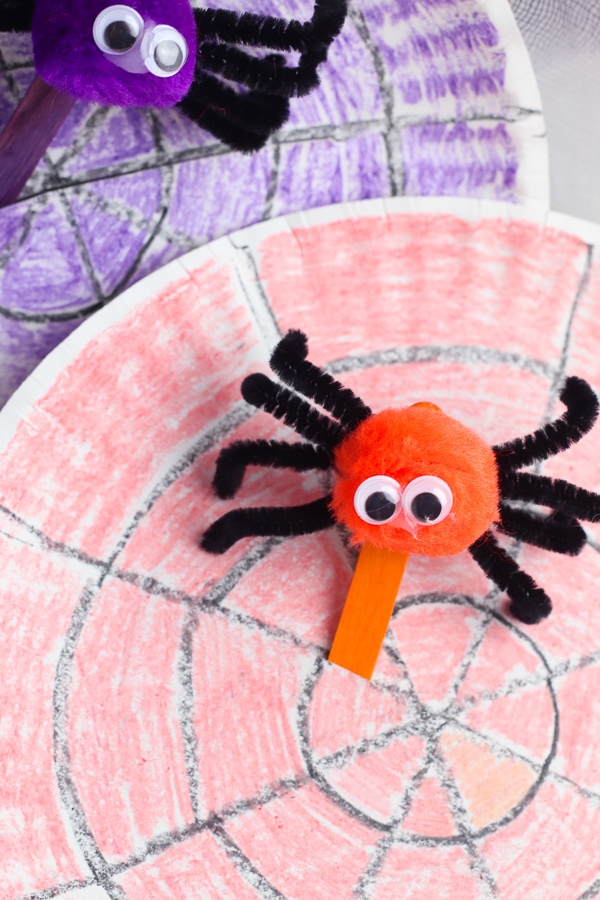 This adorable paper plate spider craft is made from paper plates and pom poms!
We also threw a few pipe cleaners in there for their legs.
The fun thing about this little bug craft is that kids can play with the paper plates afterward.
I hope you found some inspiration with these fun bug crafts for kids!
If you make something we'd love to know how it turned out! Leave a comment if you do!