Cute Bug Bookmarks (With Free Printable Templates)
Today we are making these cute bug bookmarks craft! It features a cute collection of bugs and insects, perfect for encouraging a little springtime reading.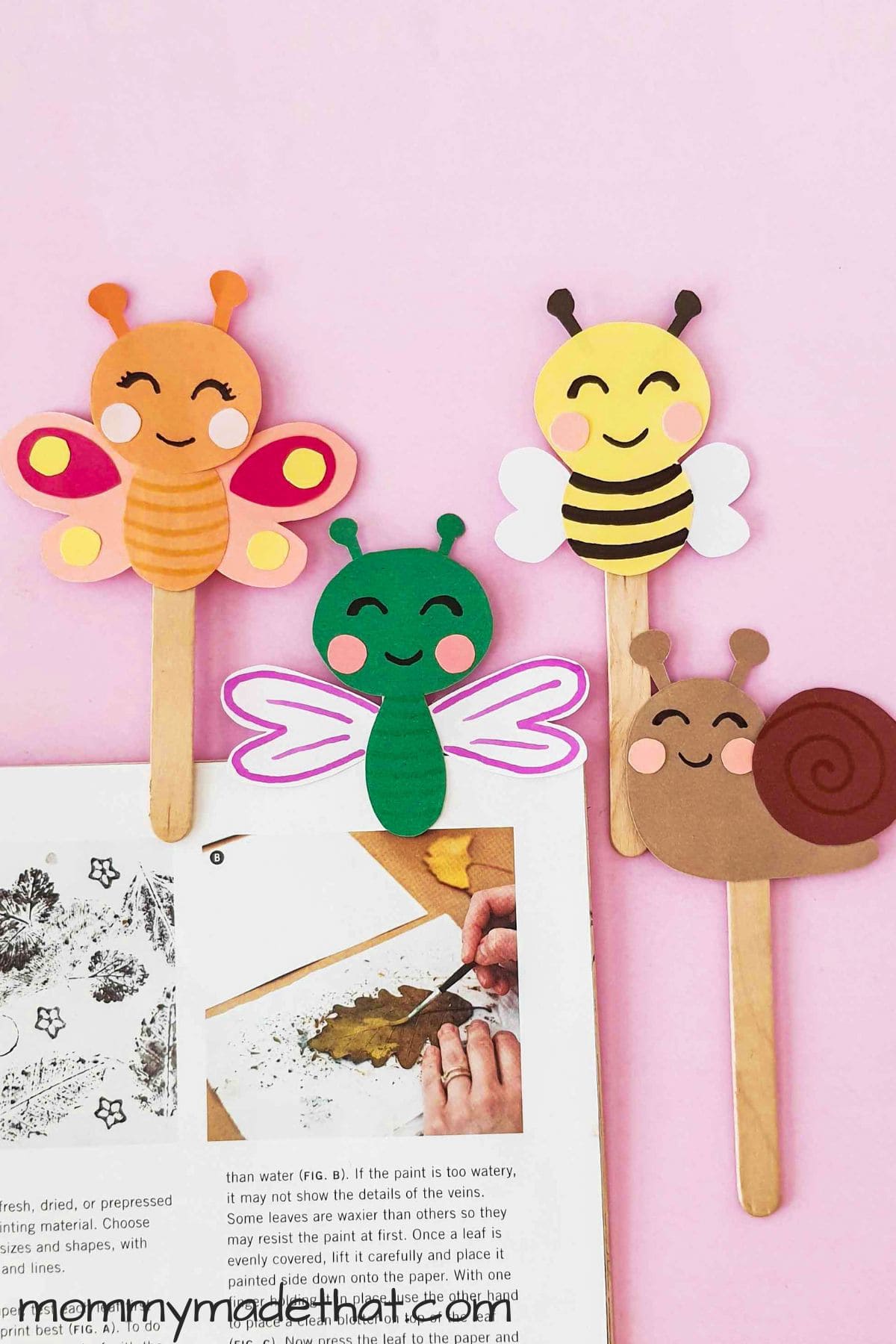 Add a special touch to your reading time with this cute bug bookmark craft!
Perfect for kids of all ages, these DIY bookmarks will surely add charm to your book or magazine.
Our simple instructions make creating your own bug bookmark a breeze.
All you need is our bug template, scissors, paper, and some imagination to bring your own one-of-a-kind bookmark to life.
So grab your books and get ready for some crafty fun with one of these adorable bug bookmarks!
Be sure to check out all of our spring time crafts and bug crafts for kids like our paper caterpillar craft.
Materials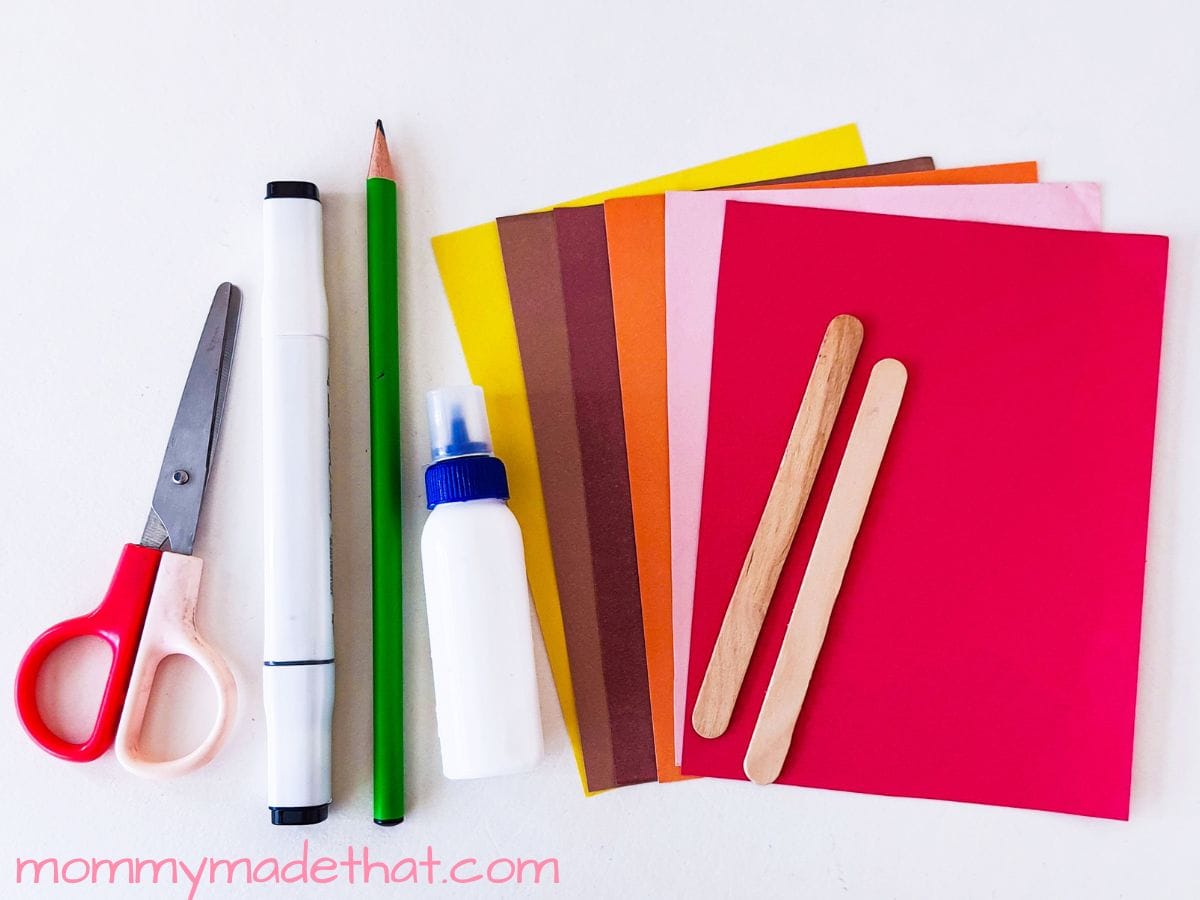 Colored Craft Paper: You can cut the template pieces out on colored paper, or color straight onto the template and cut out those pieces to assemble your cute little bugs!
Bug Template: You can grab it at the end of the tutorial.
Popsicle sticks: To turn your paper bug craft into a bookmark.
Other supplies:
You'll also need some basic craft supplies like:
Pencil
Craft glue
Colored pens or markers
Scissors
Instructions
Print out the bug template and cut out all the pattern pieces. You'll have a template for a butterfly, snail, caterpillar, ladybug, bumble bee and a dragon fly.
Here we'll show you how to put together the butterfly and snail, and then you can assemble the rest of the gang accordingly.
Trace out all your template pieces onto colored paper or color them in yourself.
Let's start with the butterfly and snail bookmarks. Glue on antenna pieces onto the butterfly and snail's head.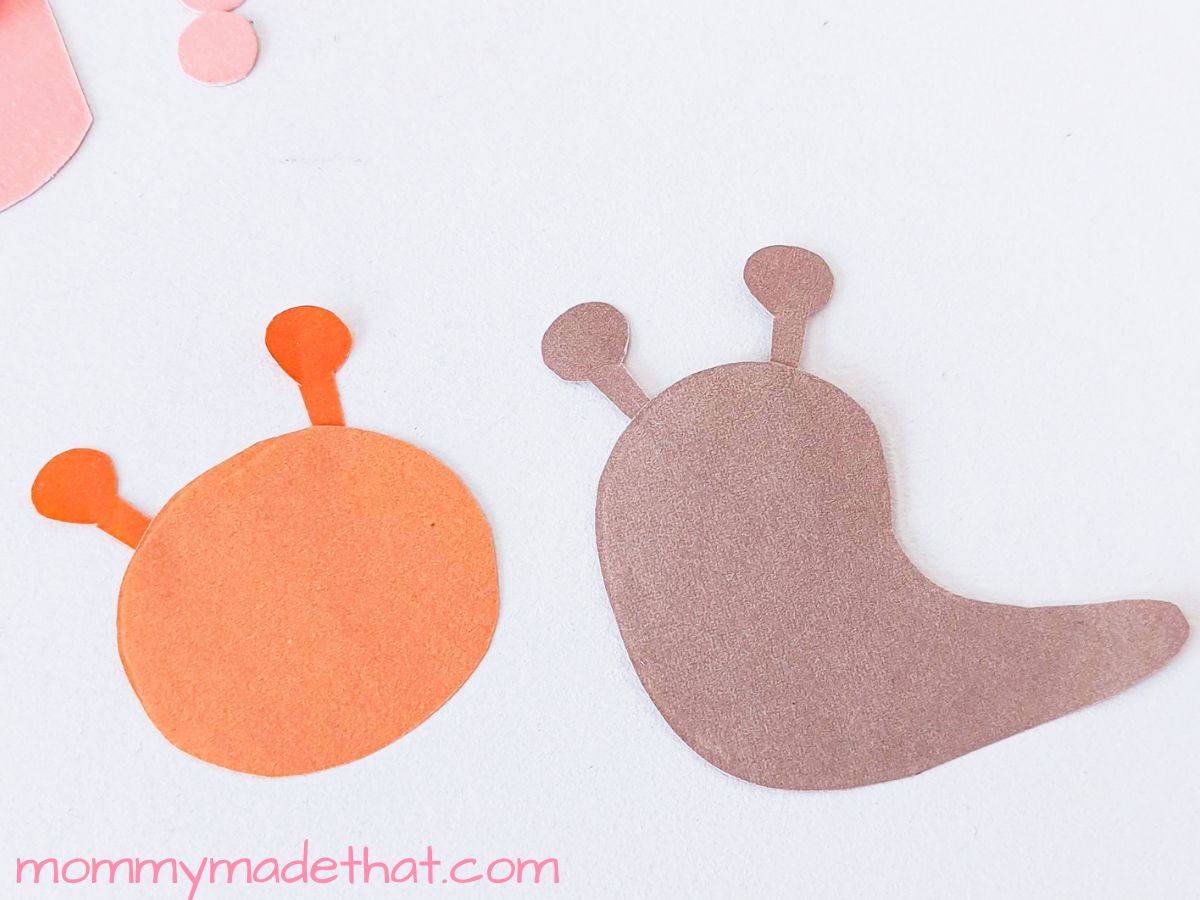 Attach the check pieces to the snail to give him rosy cheeks.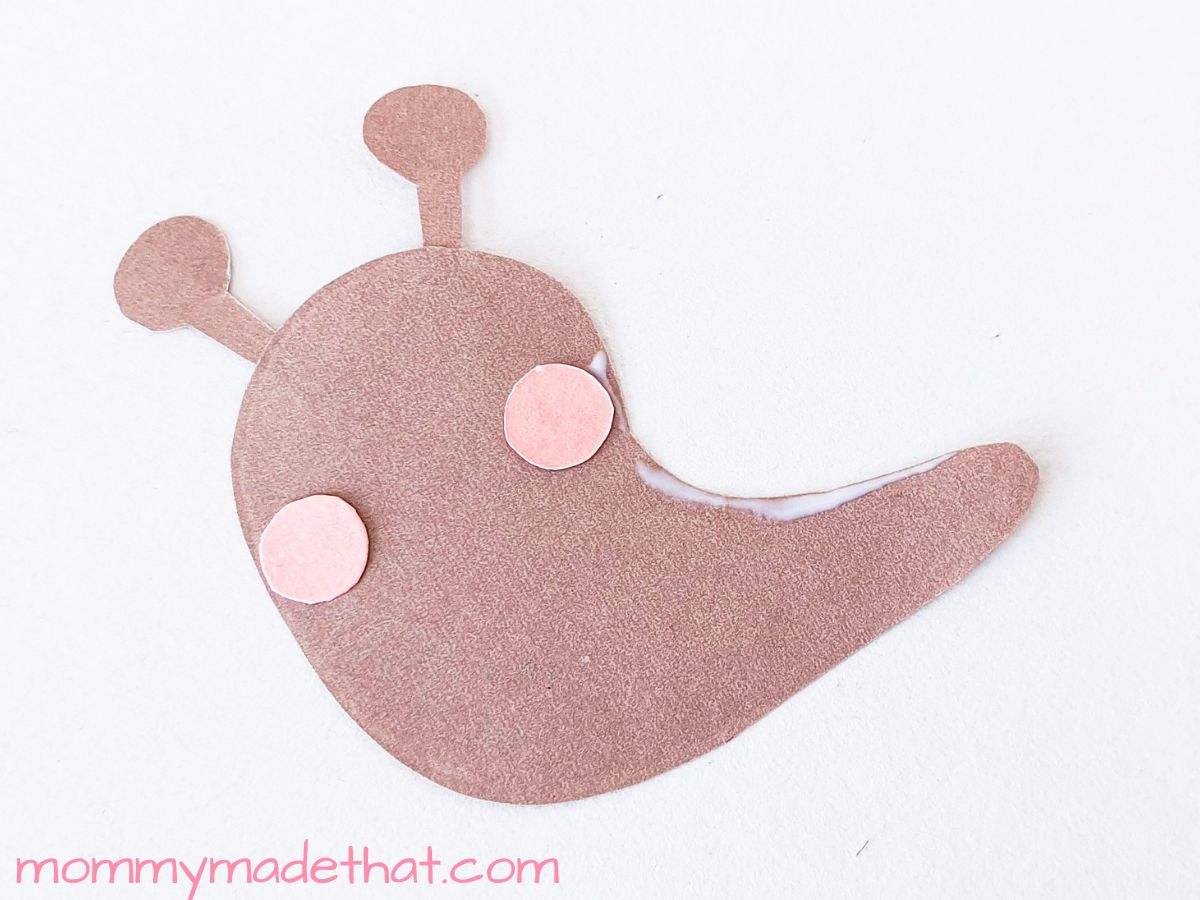 Then glue his shell on the back edge of his body.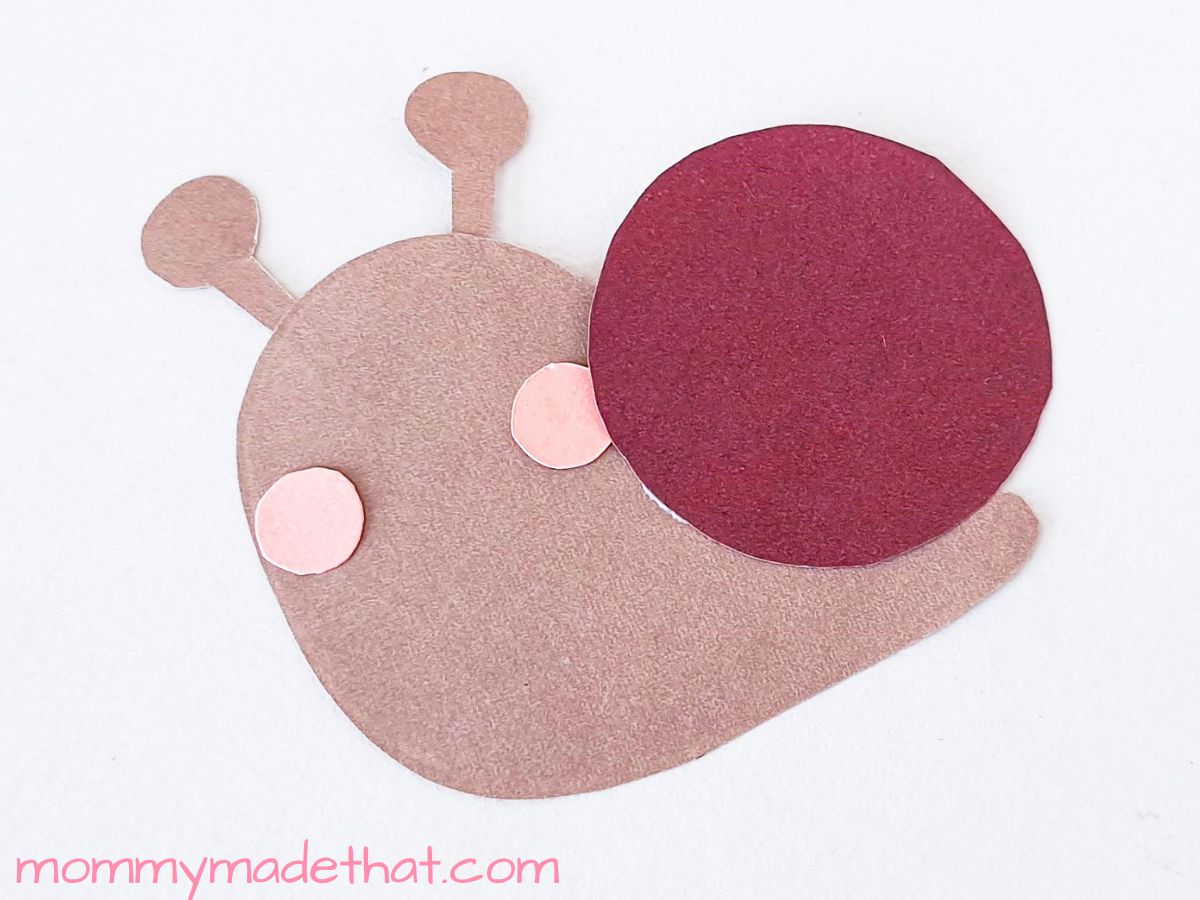 Use a black marker to draw a twirl pattern on the shell and give him eyes and a mouth to create a face.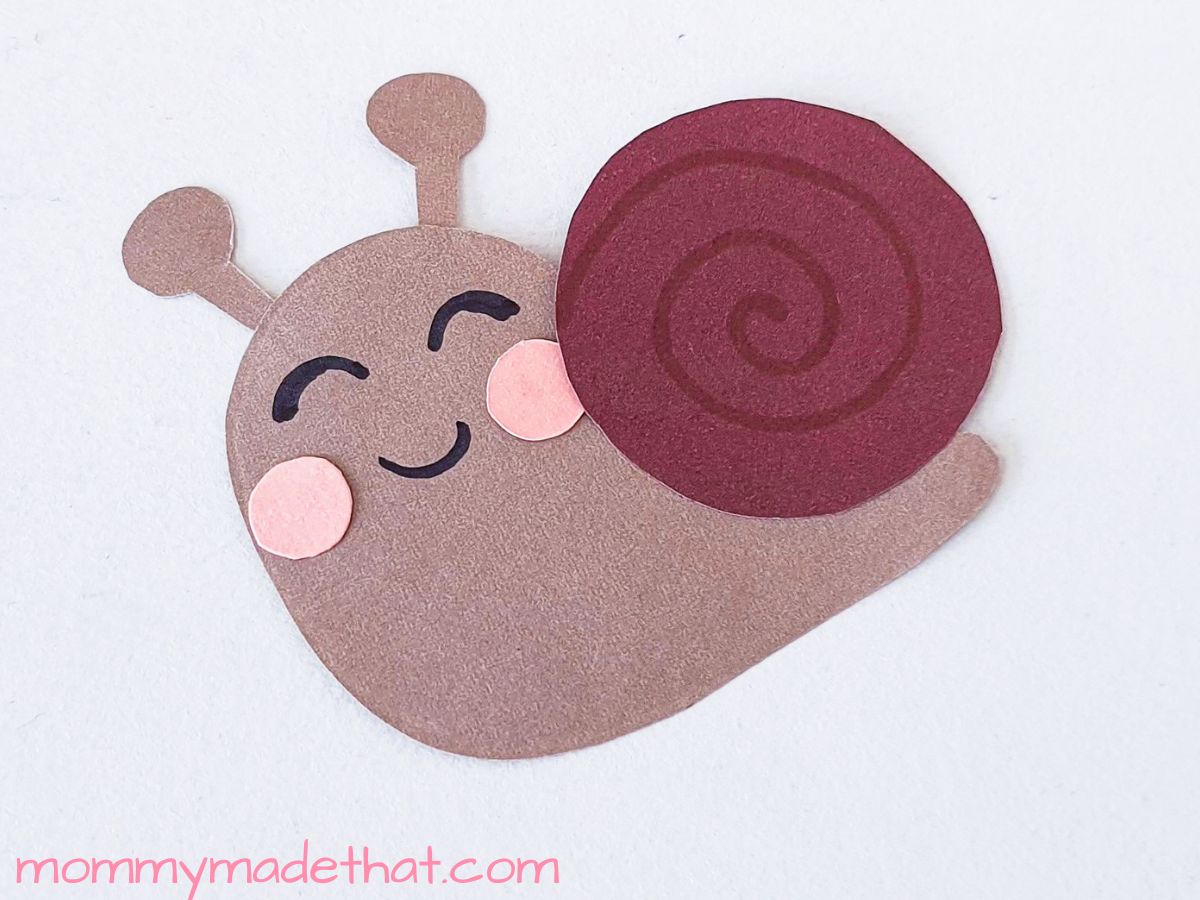 Then use a colored marker or pen to draw horizontal lines on the lower body part of the butterfly pattern.
Attach the rosy cheeks template pieces onto the butterfly's head.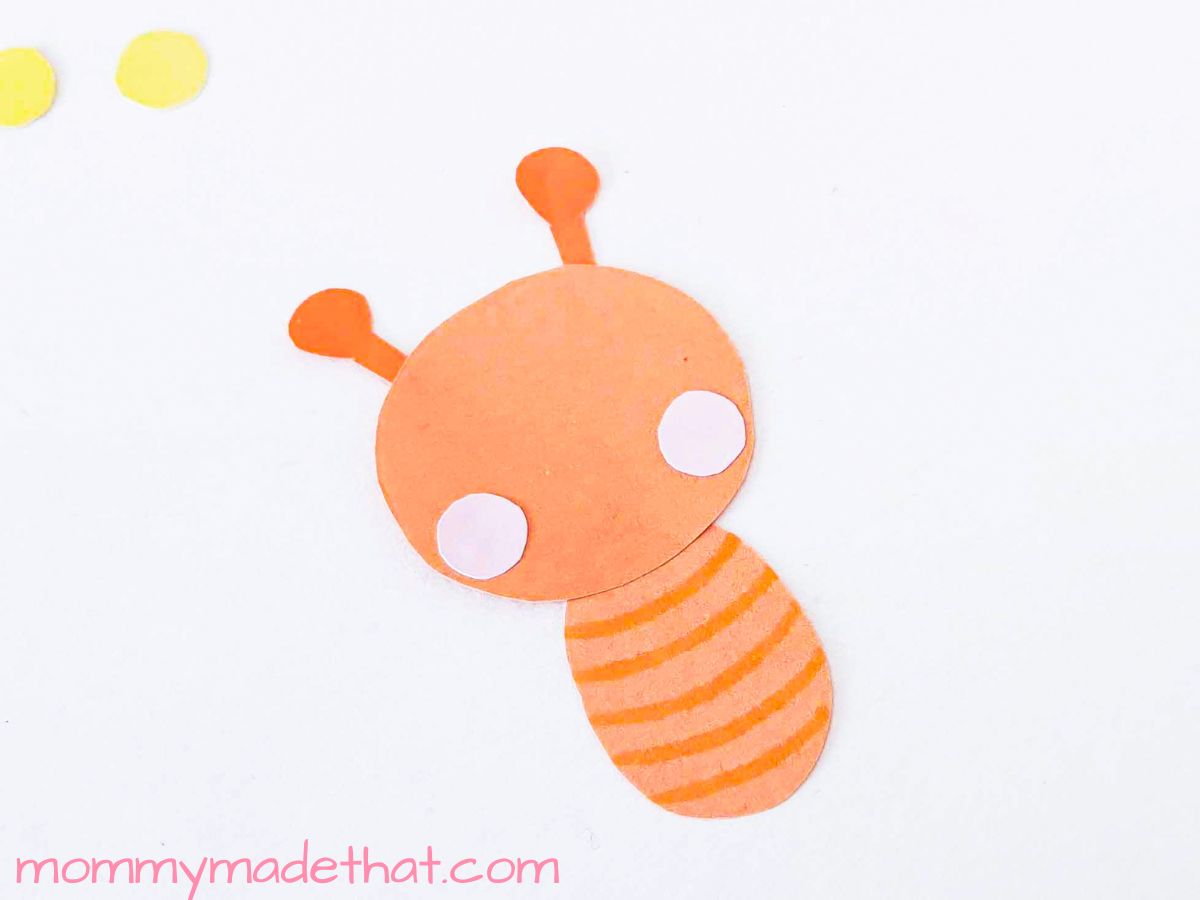 Then use a black pen to draw on his face.
Grab the wing template pieces and attach the smaller details onto the wings.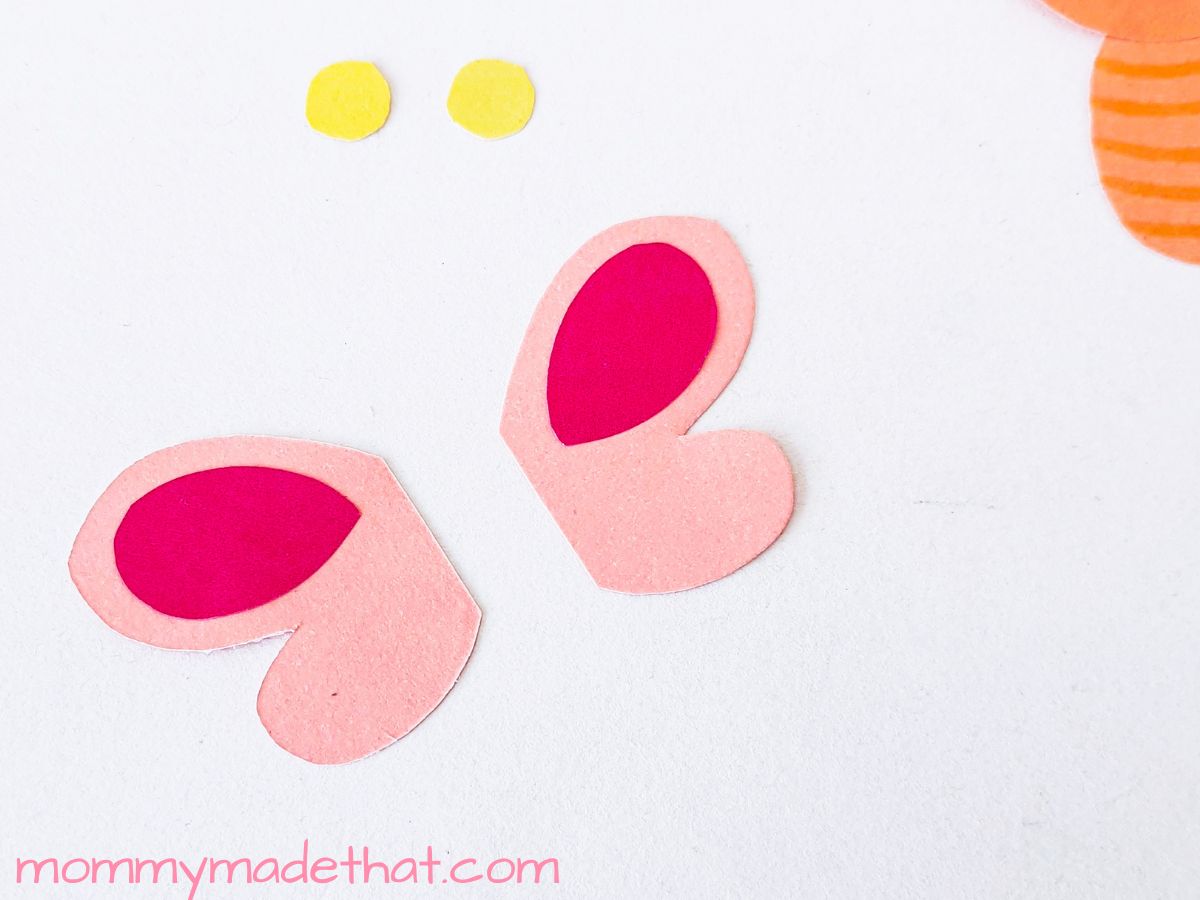 Complete the wings by attaching the smaller pieces to the wing base.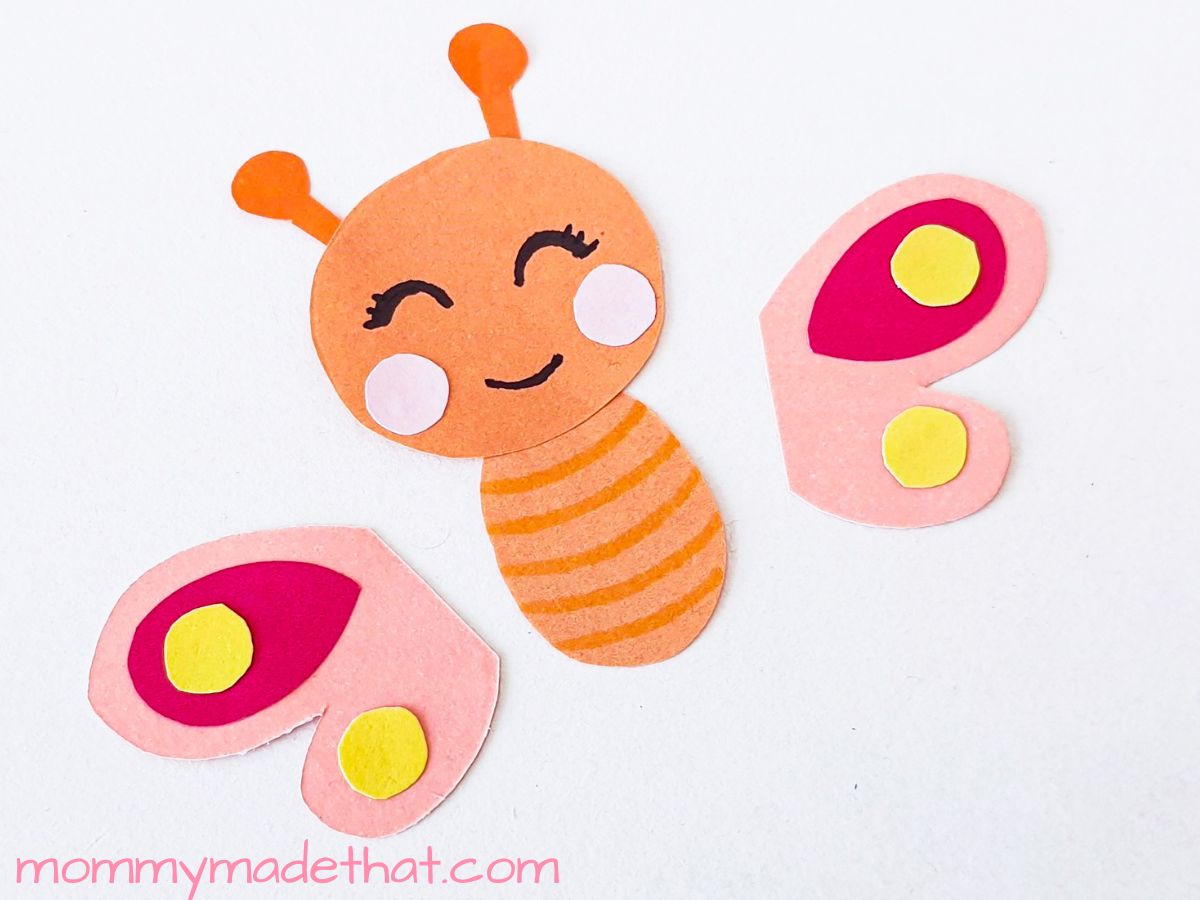 Then attach the butterfly wings to both sides of the butterfly's body.
When you're done assembling all of the bugs, attach each one to a popsicle stick to turn them into bug bookmarks!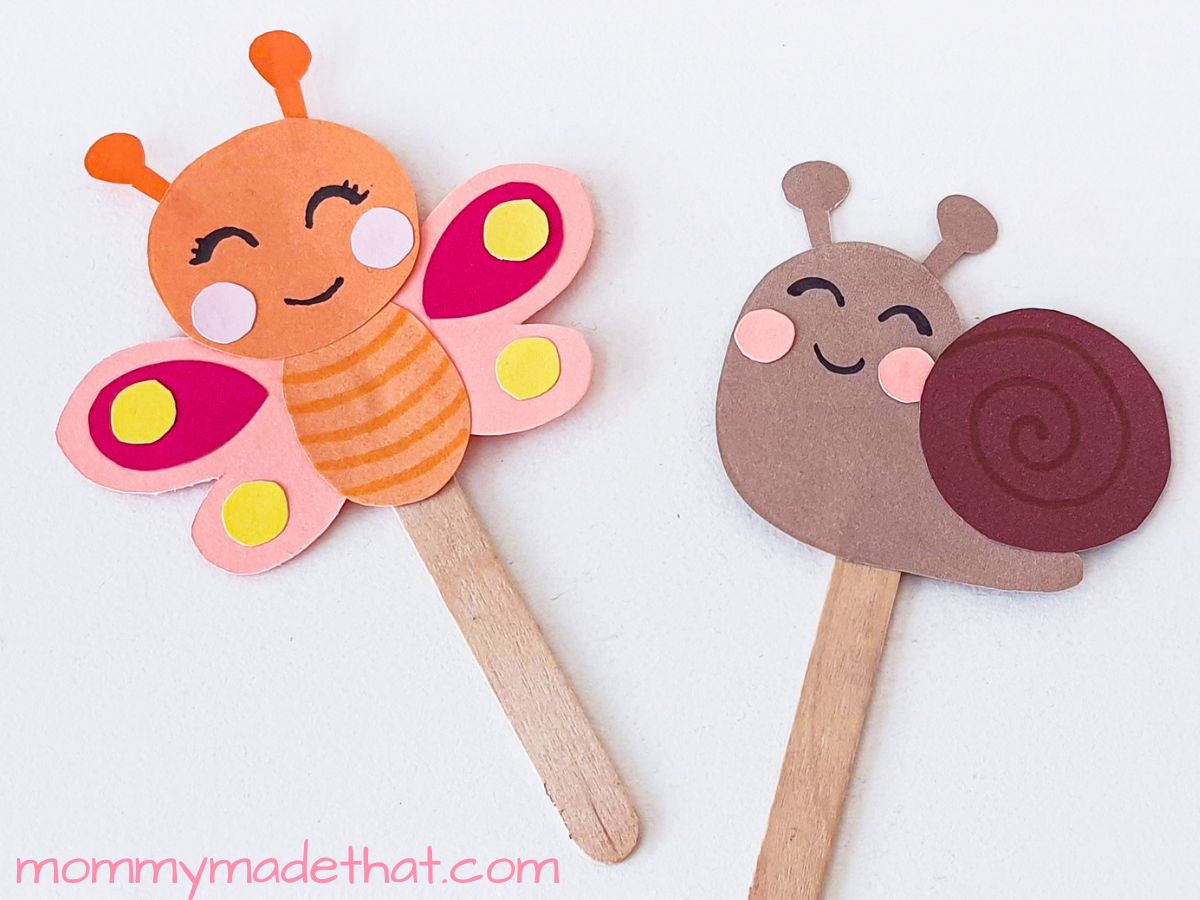 That's it! Now you have an adorable little collection of bug and insect bookmarks!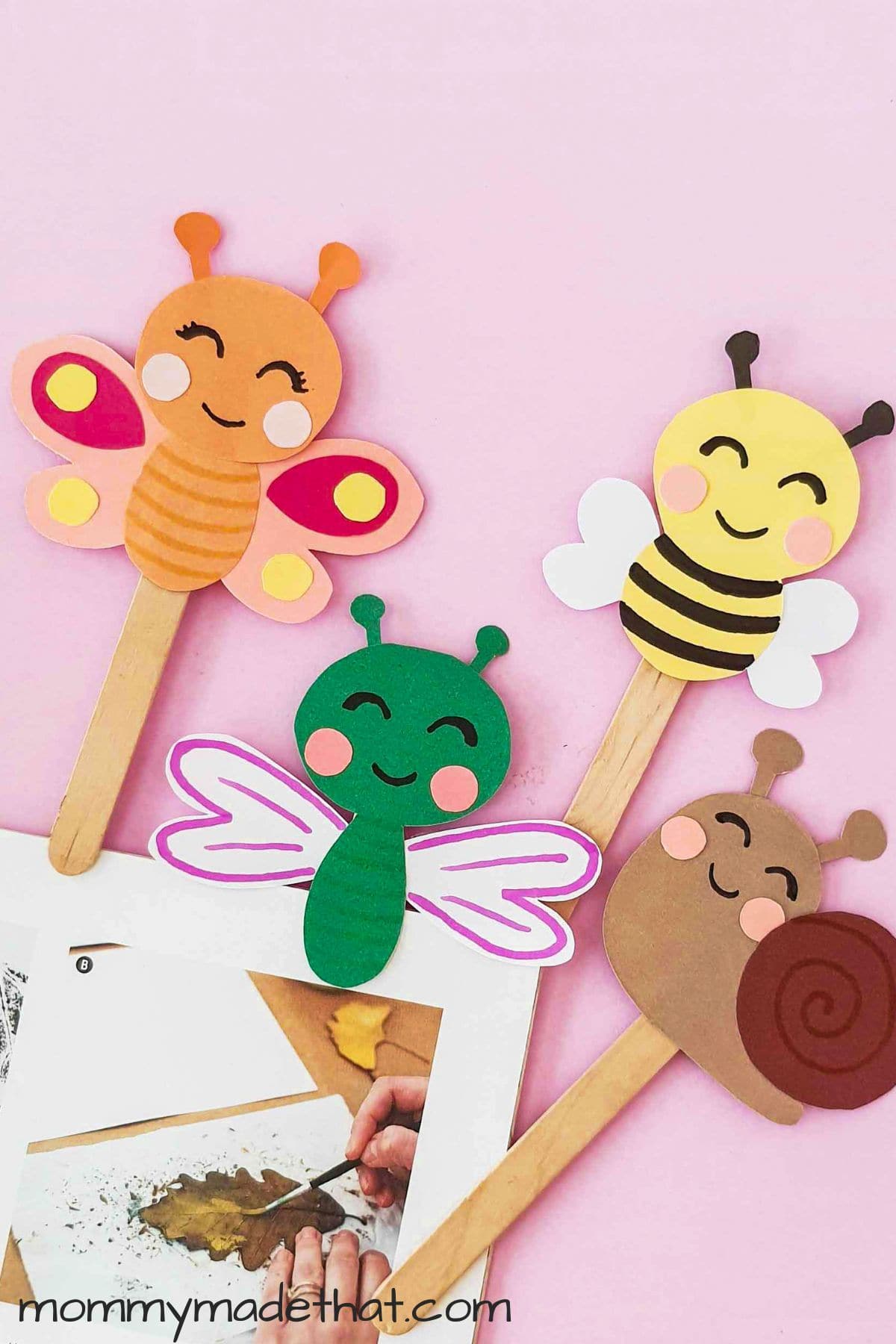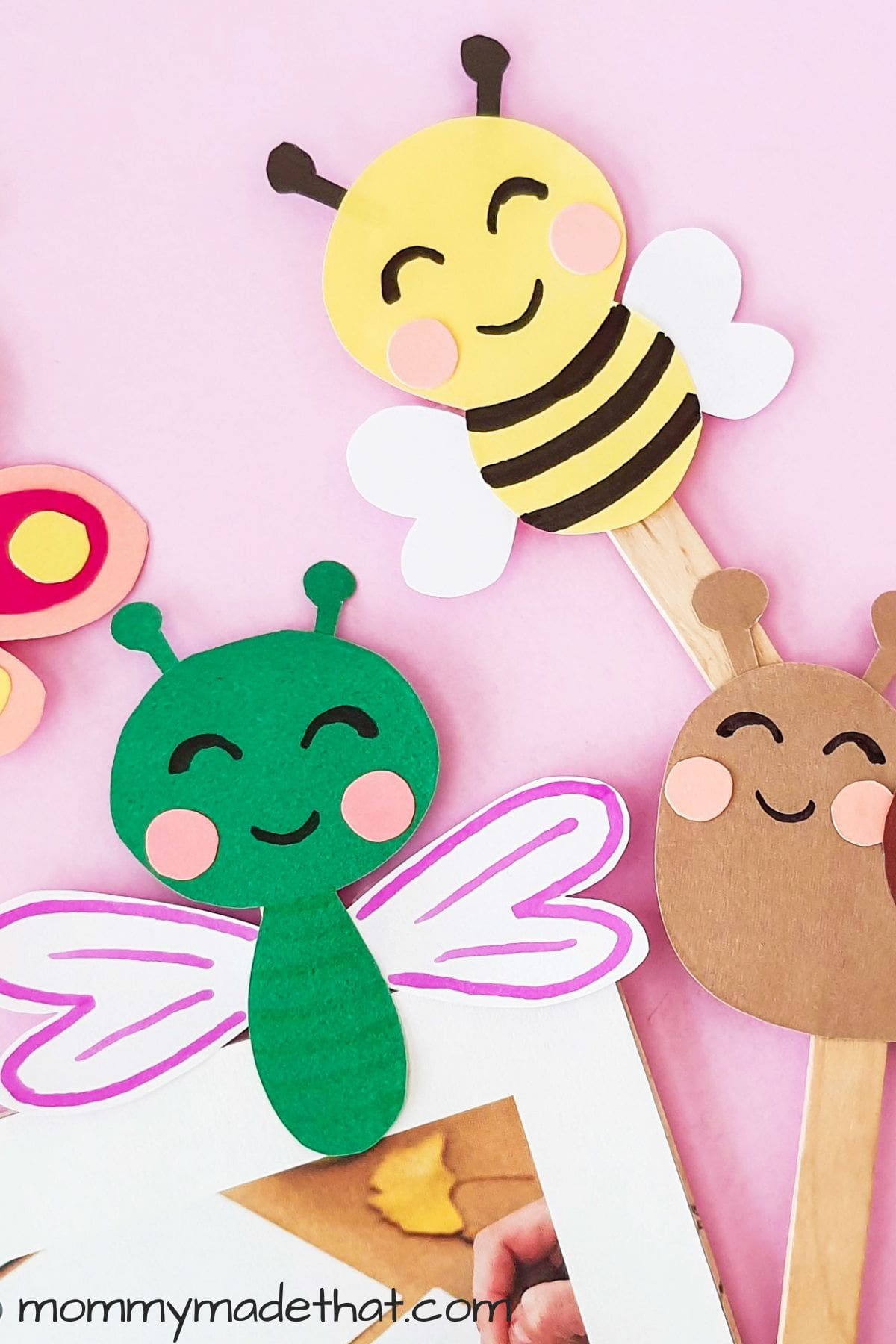 Grab the Free Template
To grab our free printable bug bookmark template, put your email in the box below. We'll send them straight to your inbox!
They contain four pages with 6 different bugs on them. The fist two pages feature smaller bugs, or you can use the last two pages for bigger bug templates.
These are for personal or educational use only, please. Not for commercial use. Thank you!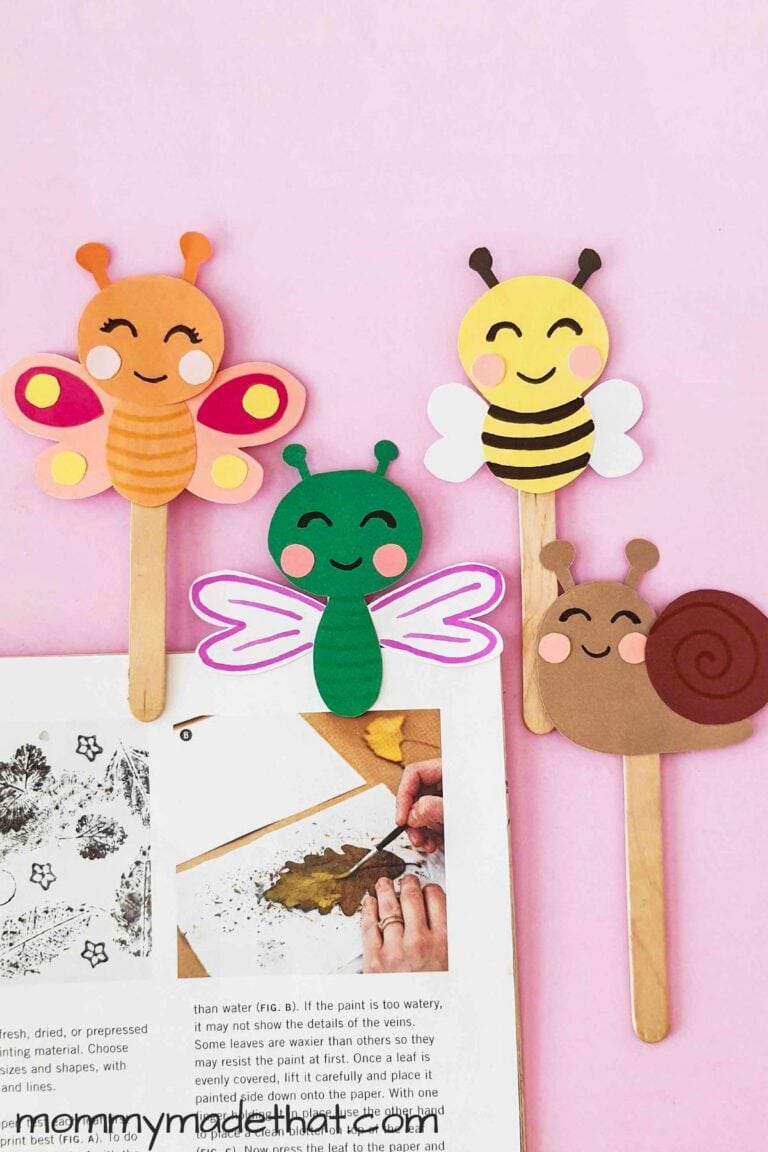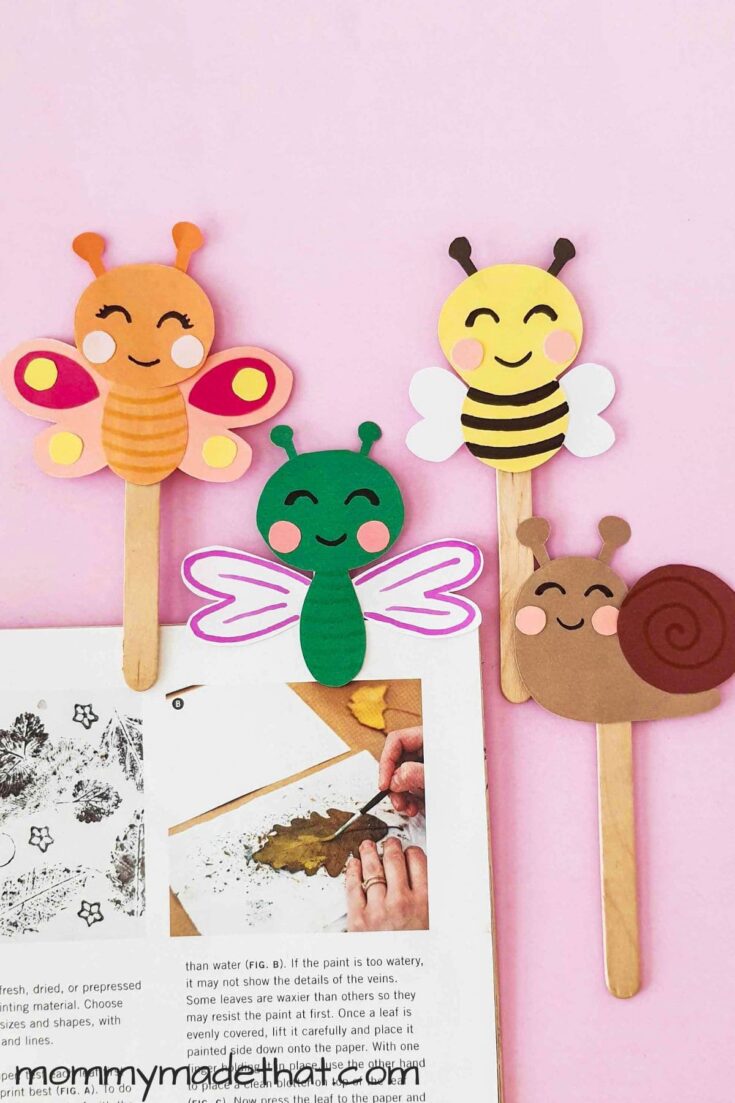 Yield:

5 Bugs
Bug Bookmarks Craft
These adorable bug bookmarks are a cute bug craft perfect to encourage a little spring time reading.
Materials
Colored craft paper
Bug bookmark template
Popsicle sticks
Tools
Scissors
Pencil
Markers
Craft glue
Instructions
Print out the bug template and cut out all the pieces onto colored paper, or color the template directly and cut out.
Attach antenna onto bug heads.
Attach blush onto cheeks of each bug.
For snail, attach shell and draw twirl design on. Draw on face.
For butterfly, attach body to head and draw stripes on body. Draw on face. Assemble wings and attach to butterfly.
For dragon fly, attach body to head piece and draw stripes onto body. Draw wing details with a marker and then attach to dragon fly.
Repeat for bumble bee.
When all the insects are assembled, attach each one to a single popsicle stick. Enjoy your spring time bookmarks!