Today we rounded up the best popsicle stick crafts for kids. Here you'll find tons of ideas and inspiration for your next art project!
Popsicle Stick Dragon Fly's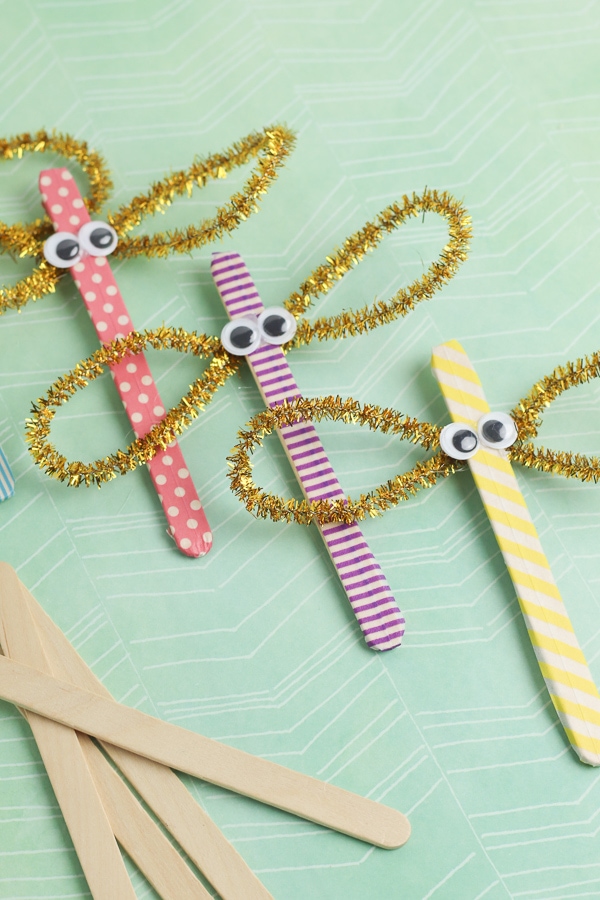 A fun, yet super easy craft for kids is this fun popsicle stick dragonfly.
\With just a bit of washi tape, a popsicle stick and pipe cleaners, you can have these adorable little dragonflies.
We love bug crafts around here, and this is easily a favorite in our house.
Popsicle Stick Dragonflies for Preschoolers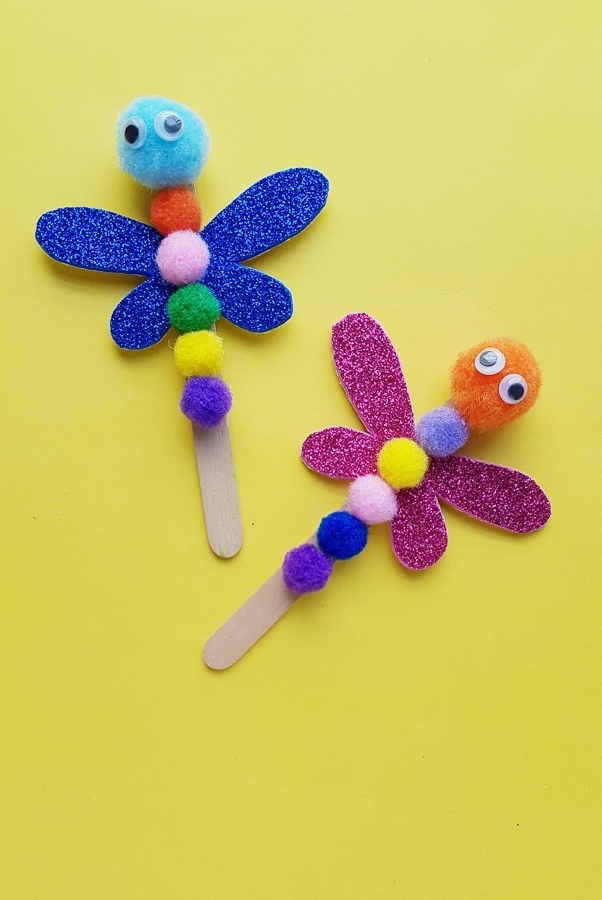 Another fun popsicle stick craft is this adorable little dragonfly craft for toddlers!
Its a fun spring craft for preschoolers.
This dragonfly craft uses pom poms (which toddlers LOVE) and some glitter foam pieces for the wings.
Its a cute and creative way to use leftover craft supplies to create something your kids will love to make and play with.
PomPom Flower Bookmark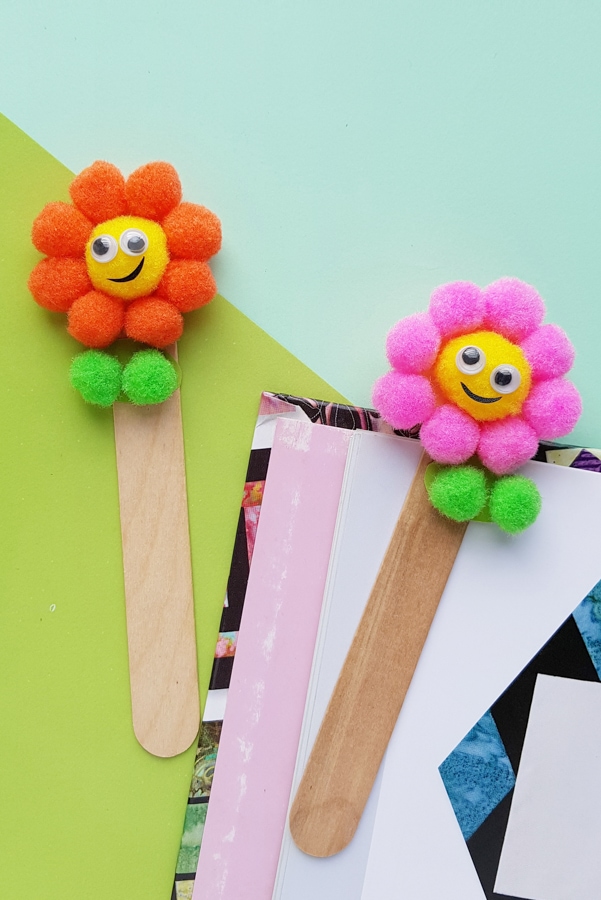 This pompom flower bookmark is another fun craft made from popsicle sticks!
These adorable little flowers are made from pompoms and googly eyes.
Add the flower to a popsicle stick and you've got a fun little bookmark the kids (and let's face it, adults) will love to use over and over.
Haunted House Popsicle Stick Craft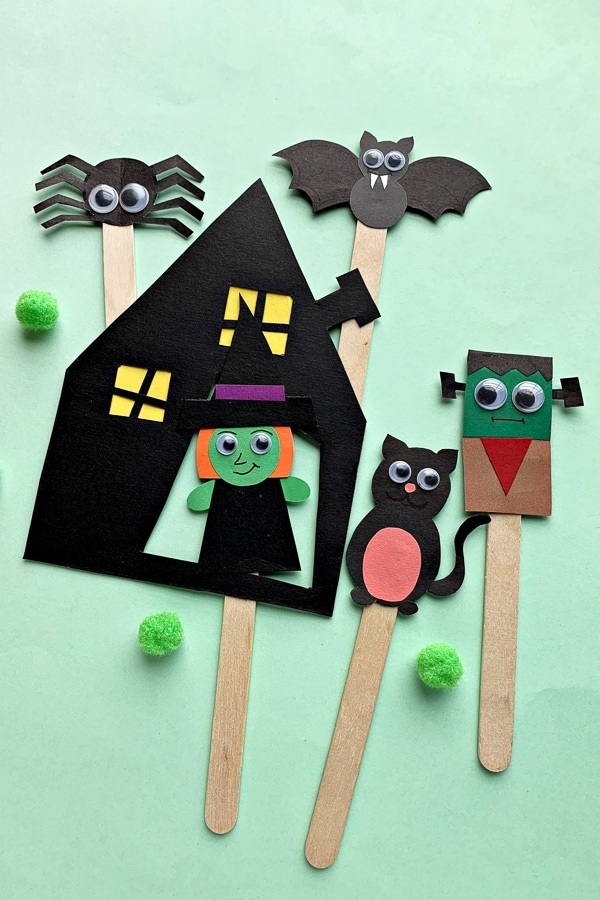 These fun haunted house puppets are perfect as a monster craft or Halloween project.
We have a free printable template that you can cut out and trace on colored paper, or color and cut to make your own popsicle stick puppets!
These are so cute, and a ton of fun to play with. There is even a haunted house to print and make a home for the puppets.
Halloween Popsicle Stick Bookmarks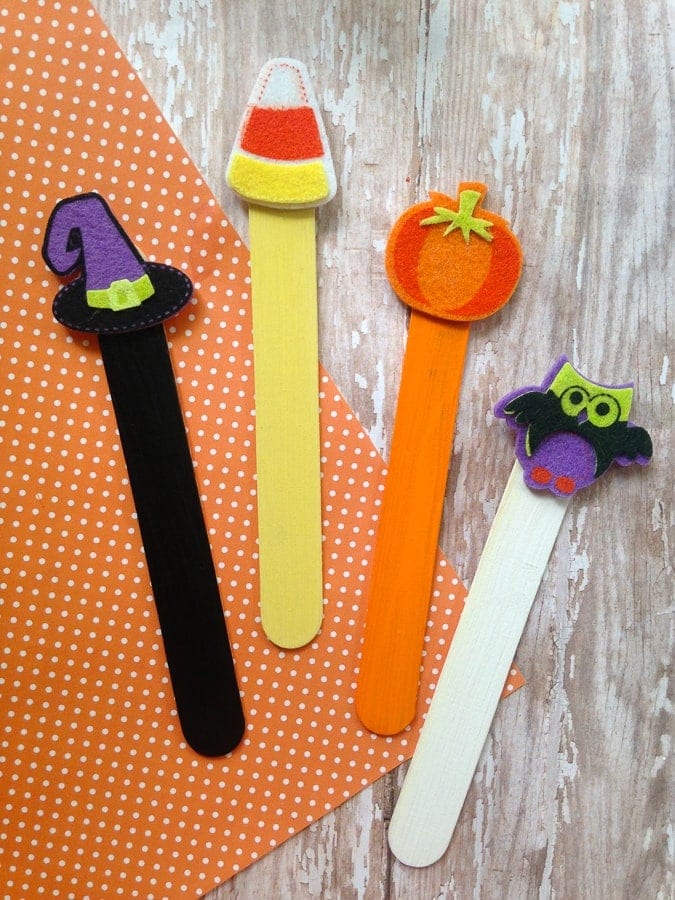 Another cute and spooky themed popsicle stick project are these super easy Halloween bookmarks!
Really they'd work for any themed project and are perfect if you're looking for fun fall craft ideas.
Simply find a few fun felt shapes or stickers and paint a few popsicle sticks and you have adorable, and functional bookmarks.
Popsicle Stick Turkey Craft
This adorable little popsicle stick turkey is a fun and creative craft project for kids.
We provide a cute printable template to make it easy. You can print and color or trace the turkey shapes onto colored paper and cut.
Piece him together, add some feathers and add your stick and you've got a fun turkey puppet.
Penguin Popsicle Stick Craft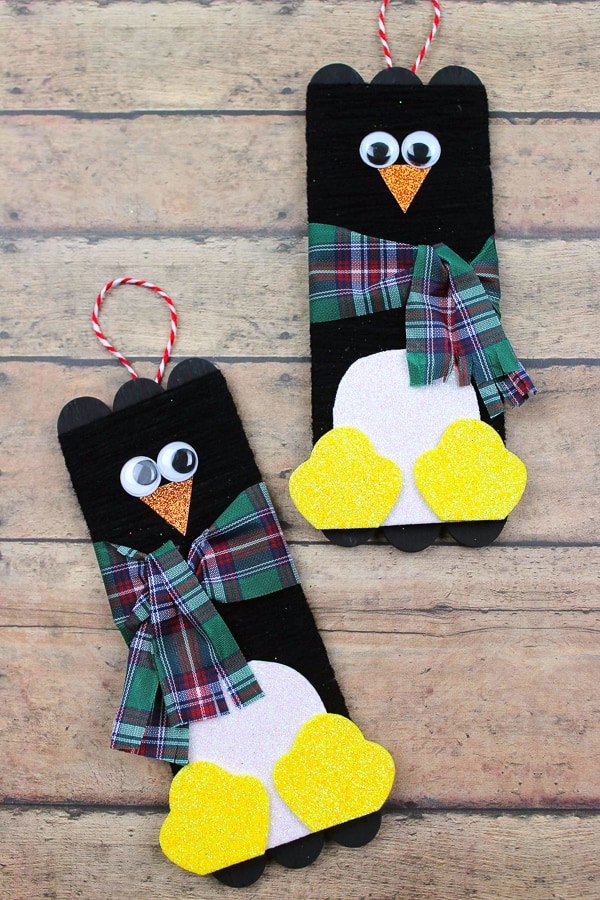 These fun little popsicle stick penguins are so much fun to make in the winter season.
These are better suited for older kids, as it can be a little tricky to get the string around all of the popsicle sticks.
But they are fun to create and make adorable Christmas ornaments!
Santa Suit Popsicle Stick Craft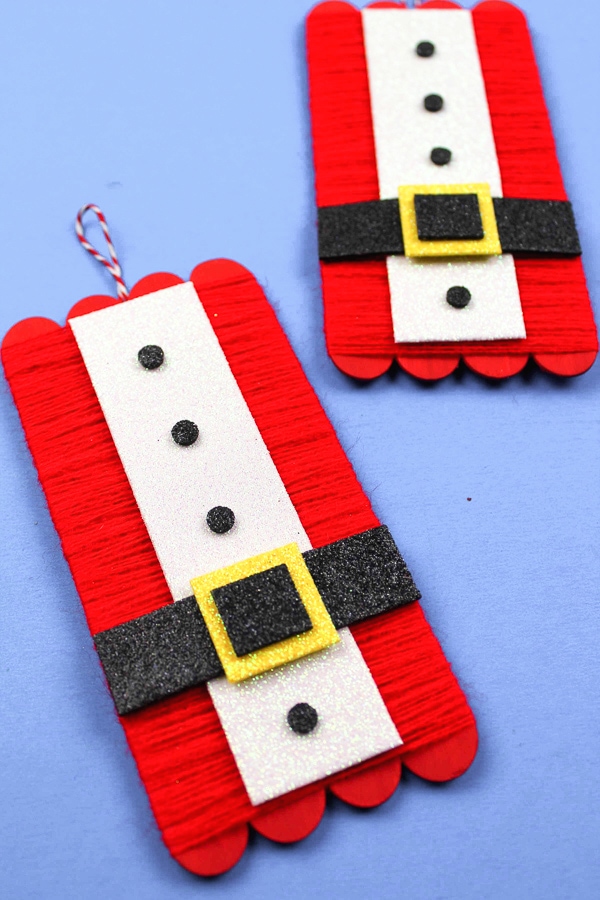 Another fun kids craft is this fun Popsicle stick Santa suit. It's a great Christmas craft for kids.
Similar to the penguin craft, this one creates fun little santa suits using sticks, string and a bit of glitter foam.