The Best Christmas Crafts for Kids
Today we are rounding up our favorite fun Christmas crafts for kids! There's something here for everyone, and I'm sure you'll find a few that look fun to make too.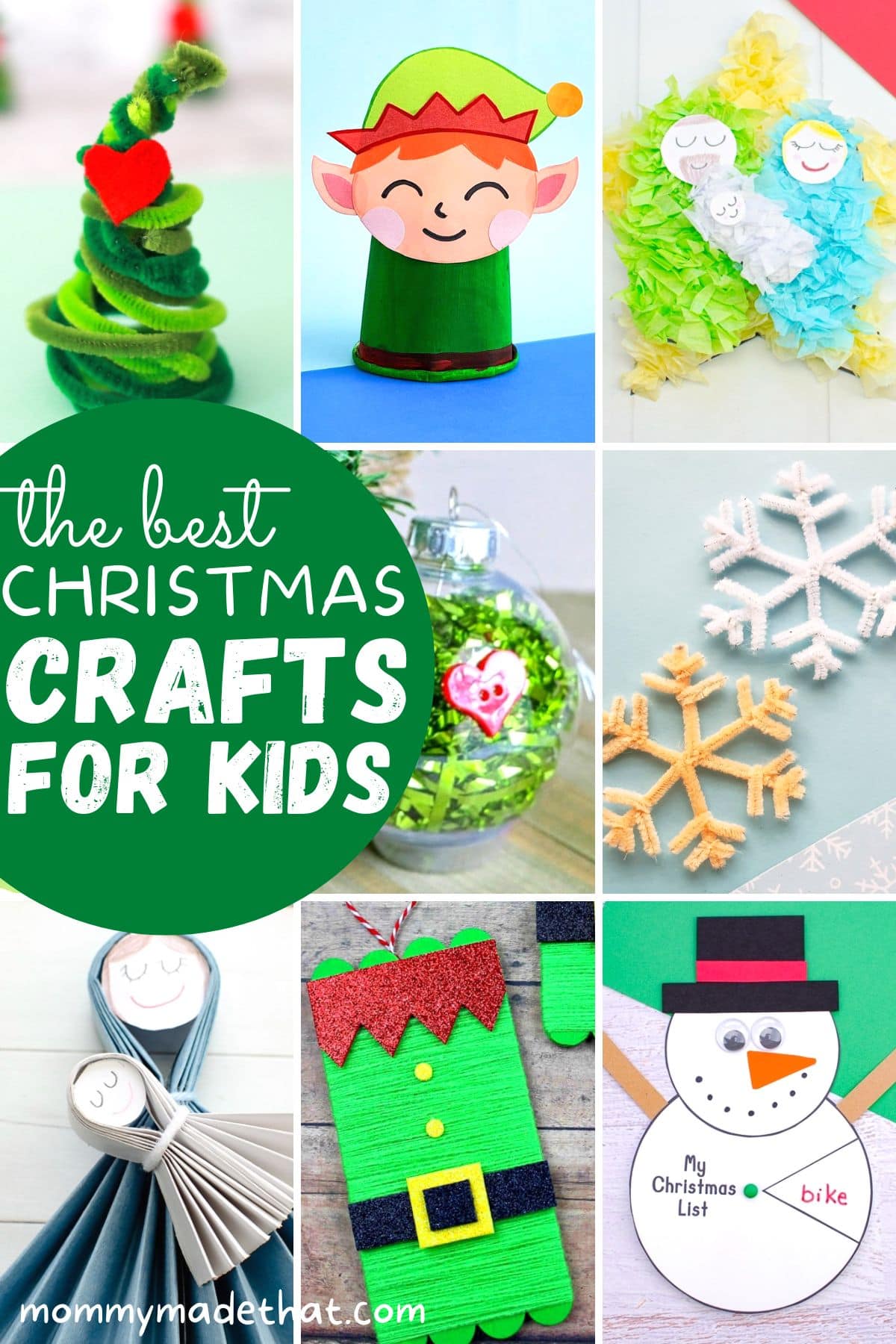 Christmas is a time for family, friends, and fun. And what could be more fun than a few easy Christmas crafts for kids?
These simple projects are a great way to keep the little ones occupied and entertained while you're getting ready for the holidays.
Best of all, they can help teach kids about holiday traditions and how to celebrate Christmas.
Toilet Paper Roll Reindeer Craft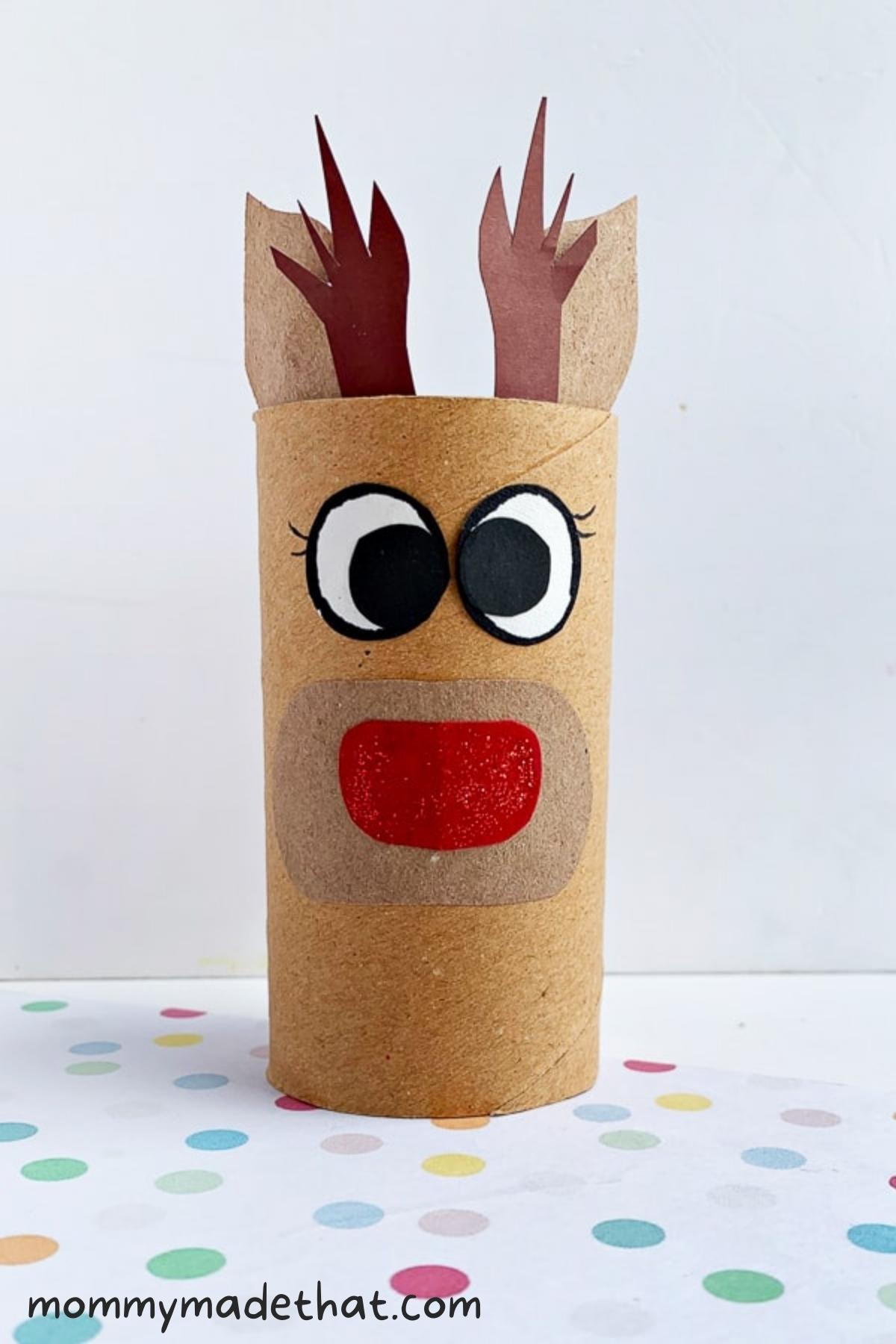 We have tons of fun doing toilet paper roll crafts. And this toilet paper roll reindeer is perfect for the holiday season.
Kids will love making all of Santa's eight reindeer using recycled toilet paper rolls!
Our favorite is Rudolph of course. But the other ones are good too!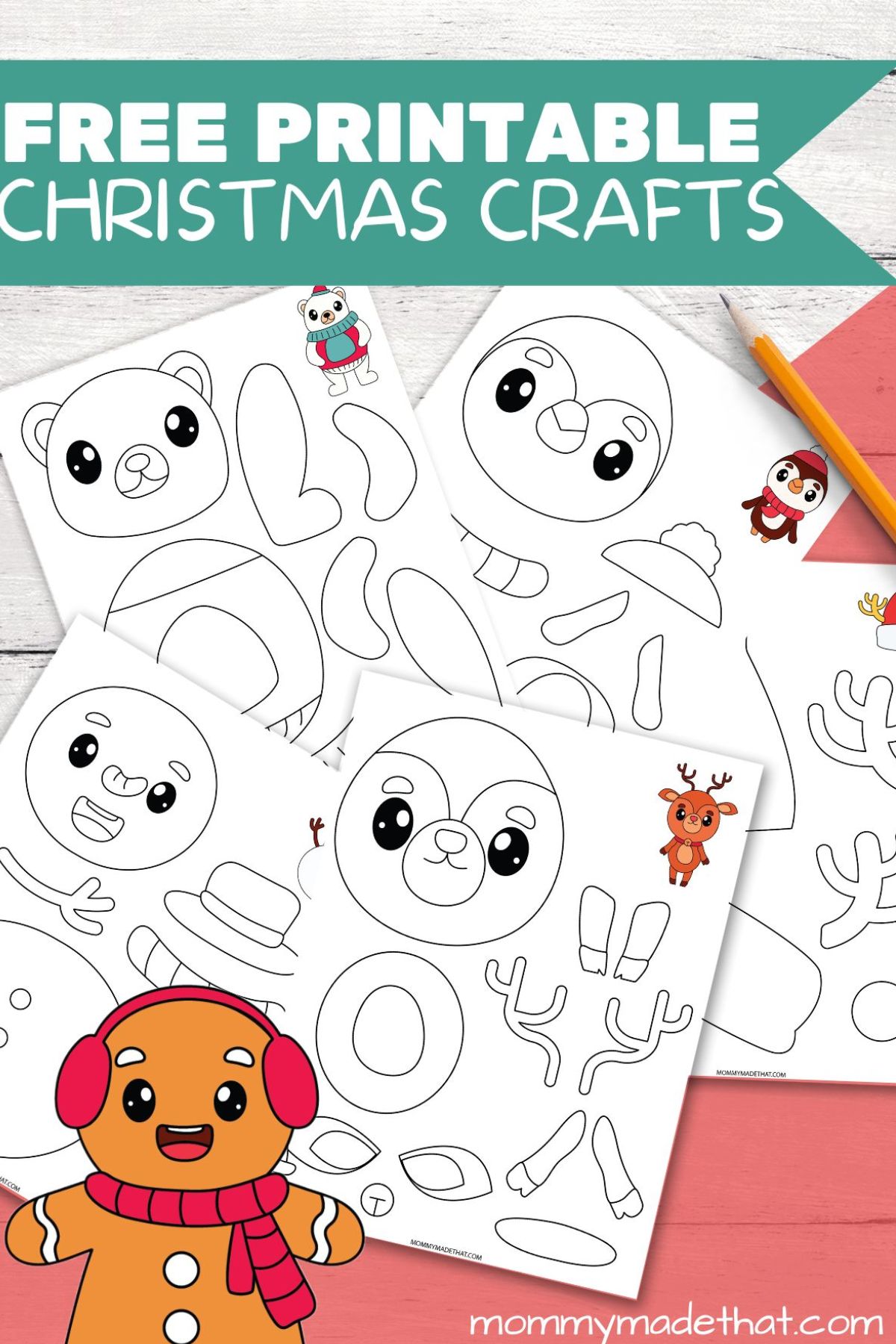 These printable Christmas crafts are another fabulously easy craft for kids.
Just print out the Christmas characters you'd like to make, then color the page.
Cut them out and put them together and you have a fun craft in no time.
Pipe Cleaner Snowflakes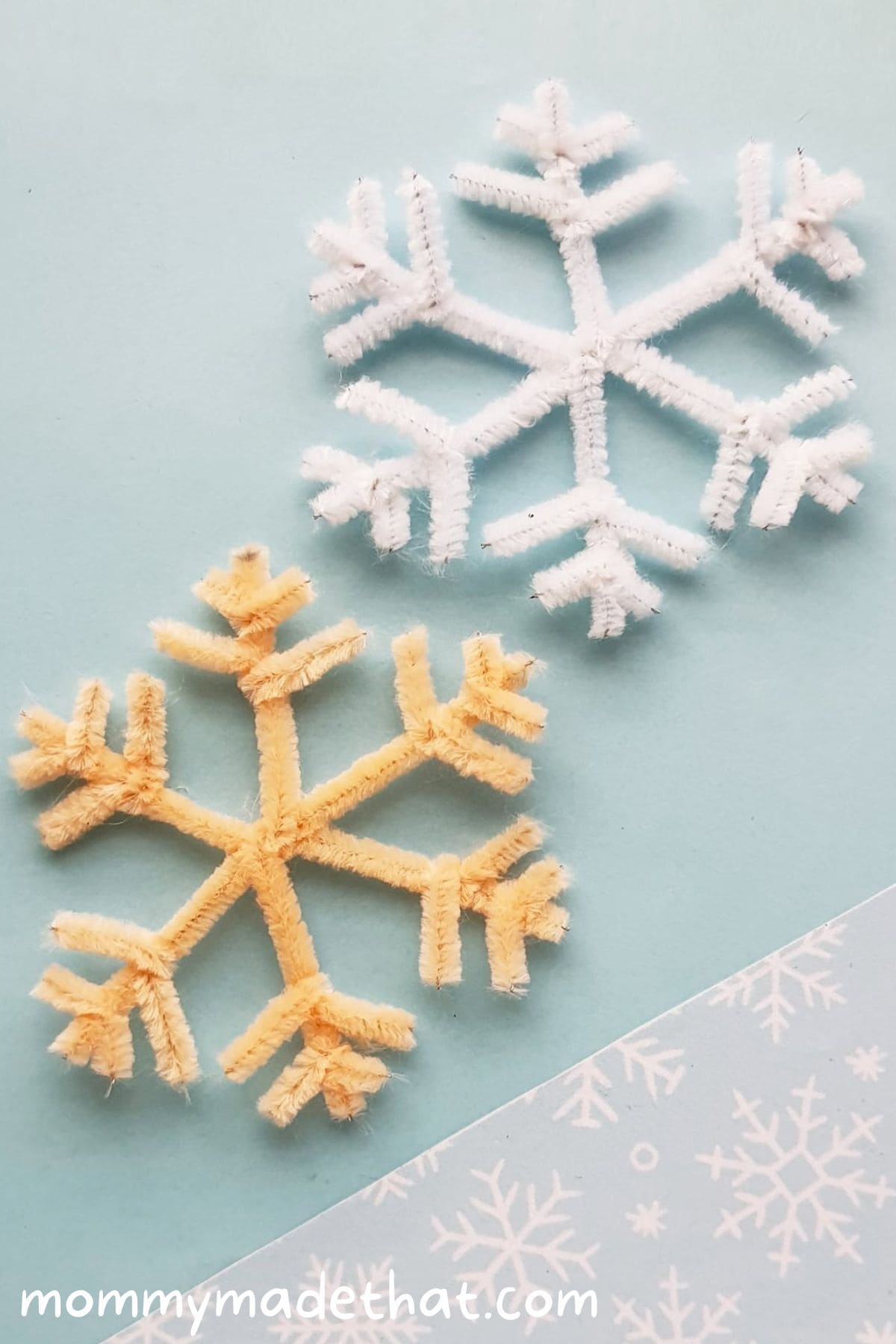 These pipe cleaner snowflakes are a fun and simple craft that can serve so many purposes.
They're fun to make, and make excellent Christmas decorations! Kids will love hanging these up on the Christmas tree as diy ornaments or display in a window.
Especially if you make a bunch of them together.
Snowman Spinner
This snowman spinner craft turns into a creative way to make a wish list for kids!
They can make the spinner using our snowman template and then create their wish list when it's finished.
It's great for fine motor skills and a bit of writing practice as well.
Toilet Paper Roll Elf
This toilet paper roll elf craft turns an ordinary toilet paper roll into a cute fun Christmas elf.
I love how you can use different colors and make a whole cute army of elves.
They're fun to decorate with or to use as Christmas toys.
Snowman Bookmarks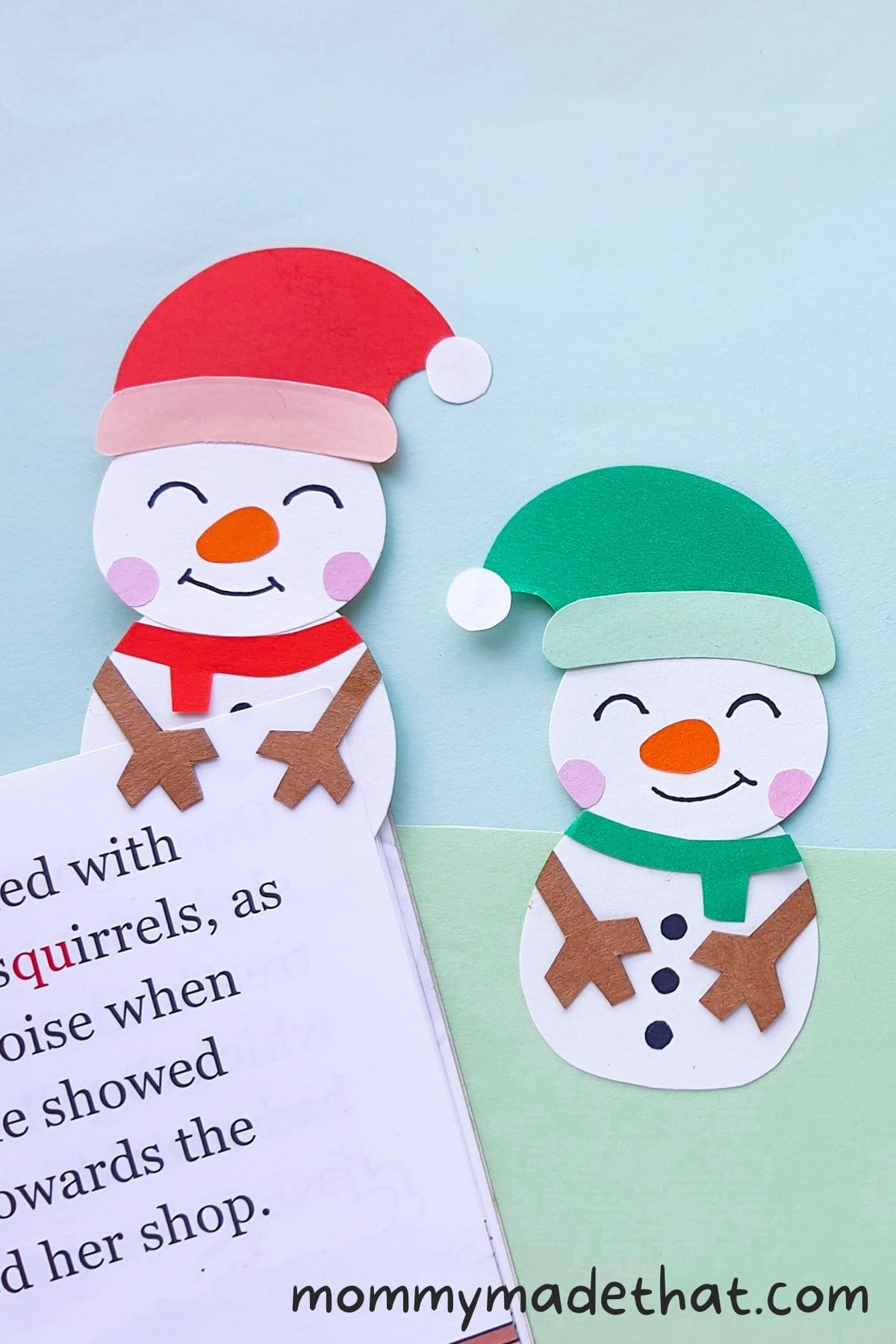 Another fun snowman craft are these snowman bookmarks. They're fun and easy to make.
Plus they encourage a little winter reading!
We've also got lots of fun snowman templates that are perfect for coming up with your own christmas craft ideas.
Paper Nutcracker Craft
These cute paper nutcrackers are made from simple shapes put together to create these iconic figures.
It's perfect for younger kids learning shapes, or older kids wanting to make fun abstract Christmas art.
Paper Snow Globe Craft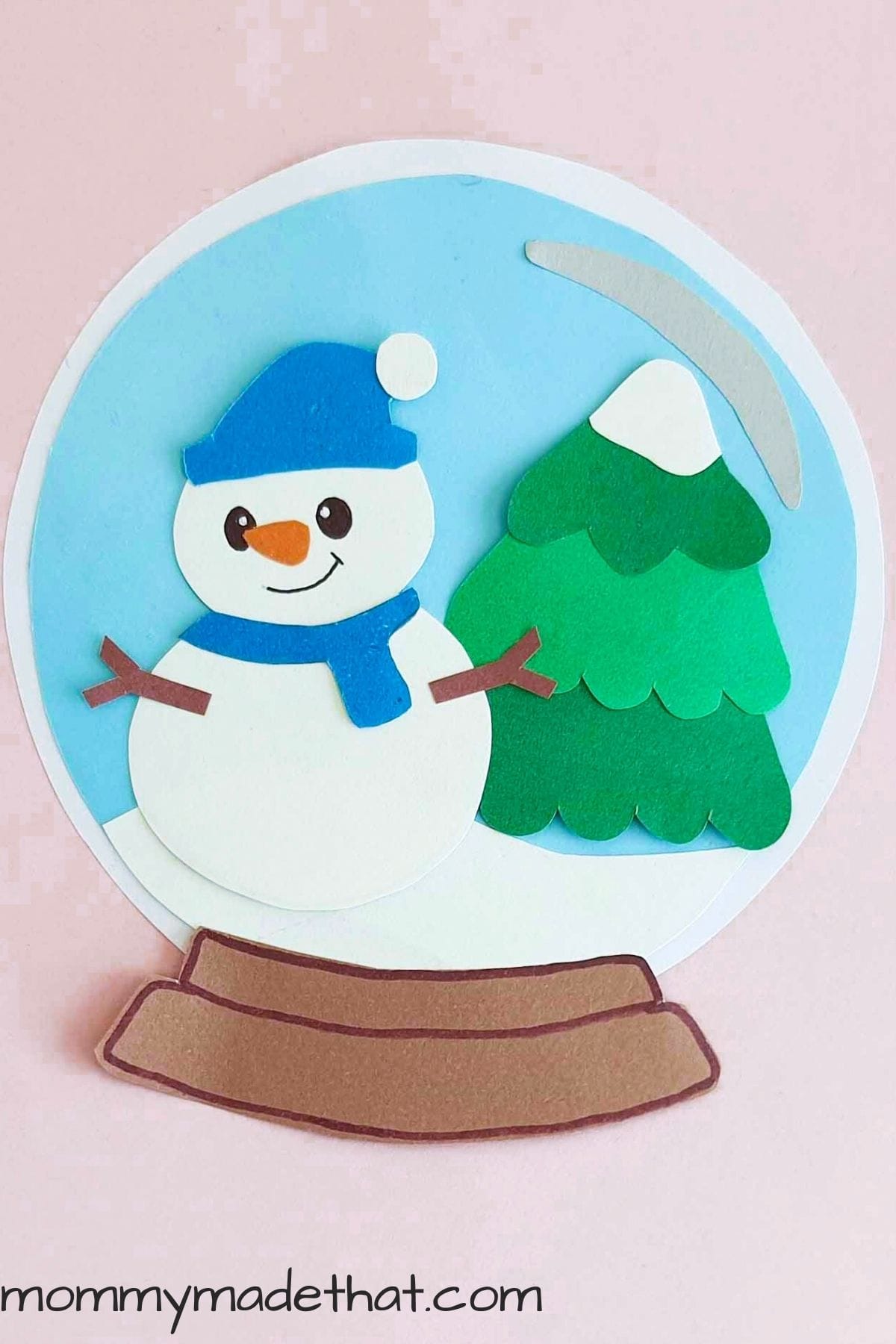 This cute paper snow globe craft is a fun way to add a little holiday nostalgia.
Snow globes are a Christmas tradition for many families, and these paper ones are a fun way to recreate your own homemade version.
Printable Christmas Tree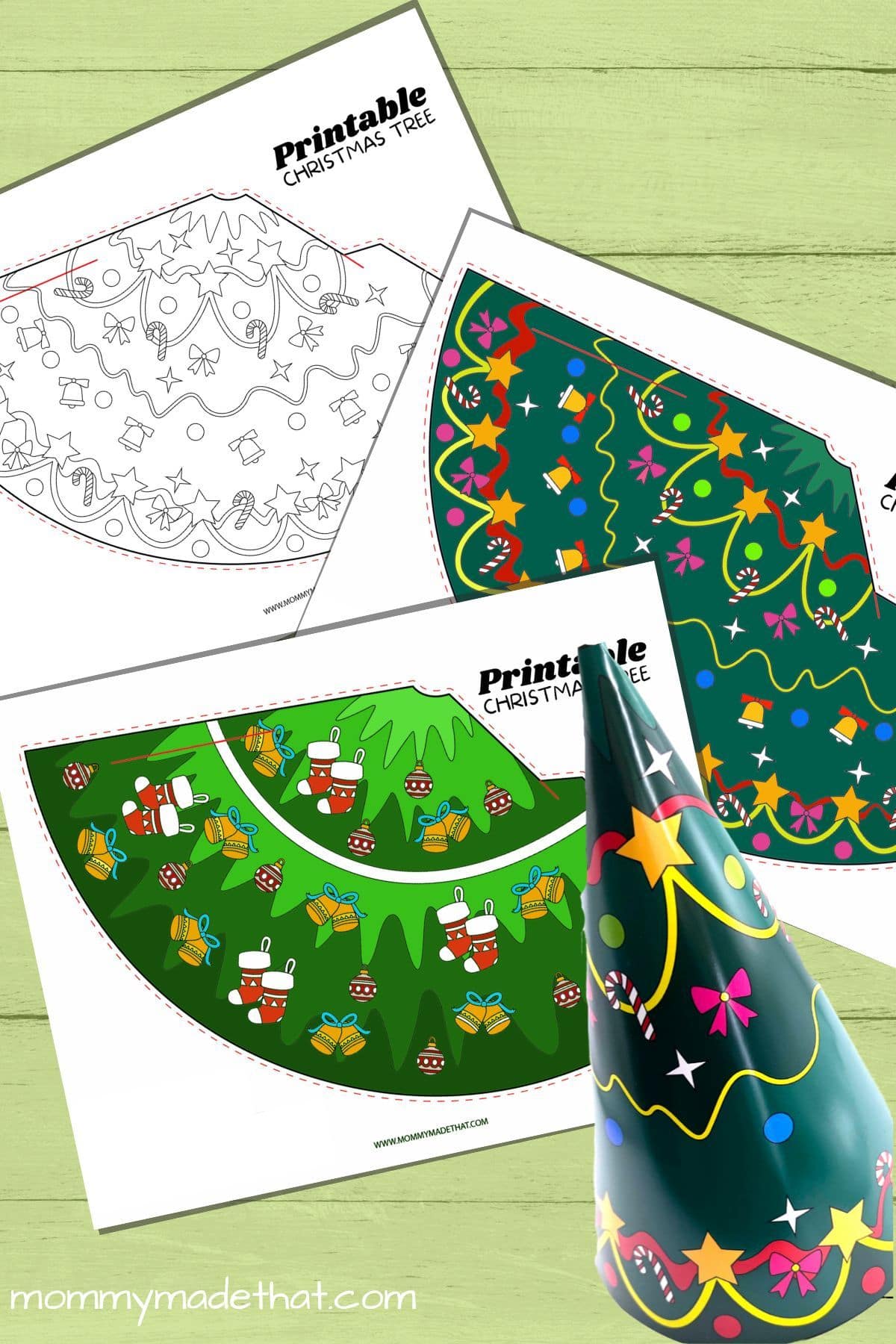 This printable Christmas tree is another great holiday activity.
You can print out the colored tree, or the coloring page and color it in yourself.
Then cut the template out and form a cute standing Christmas tree. It's a fun and super easy Christmas tree craft.
Pipe Cleaner Christmas Tree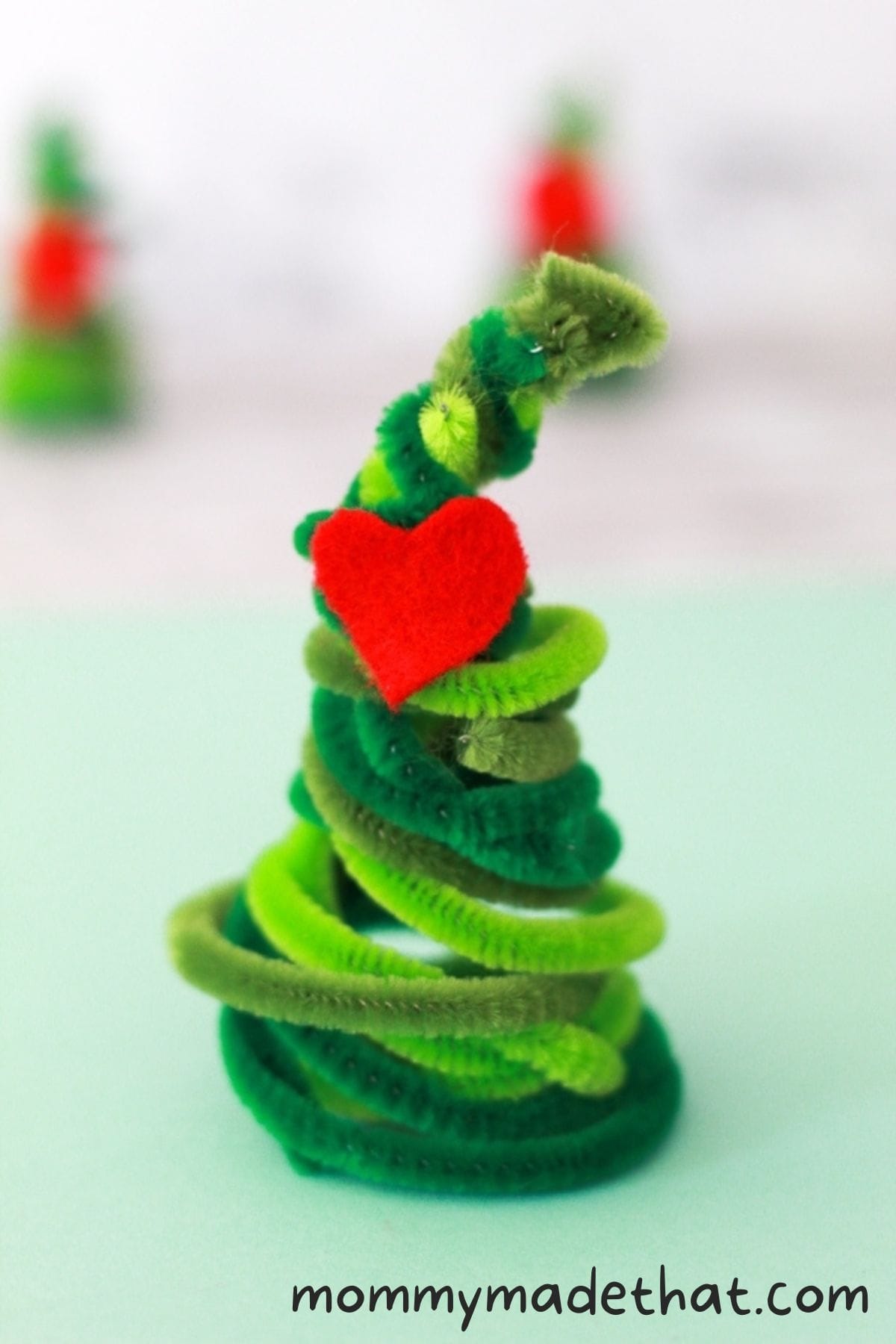 This pipe cleaner Christmas tree makes a fun craft that kids will like making, but also make adorable Christmas decorations!
You can use green like we did, or change it up and use wintery white and silver pipe cleaners, or add ornaments like pom poms and jewels.
Reindeer Bookmarks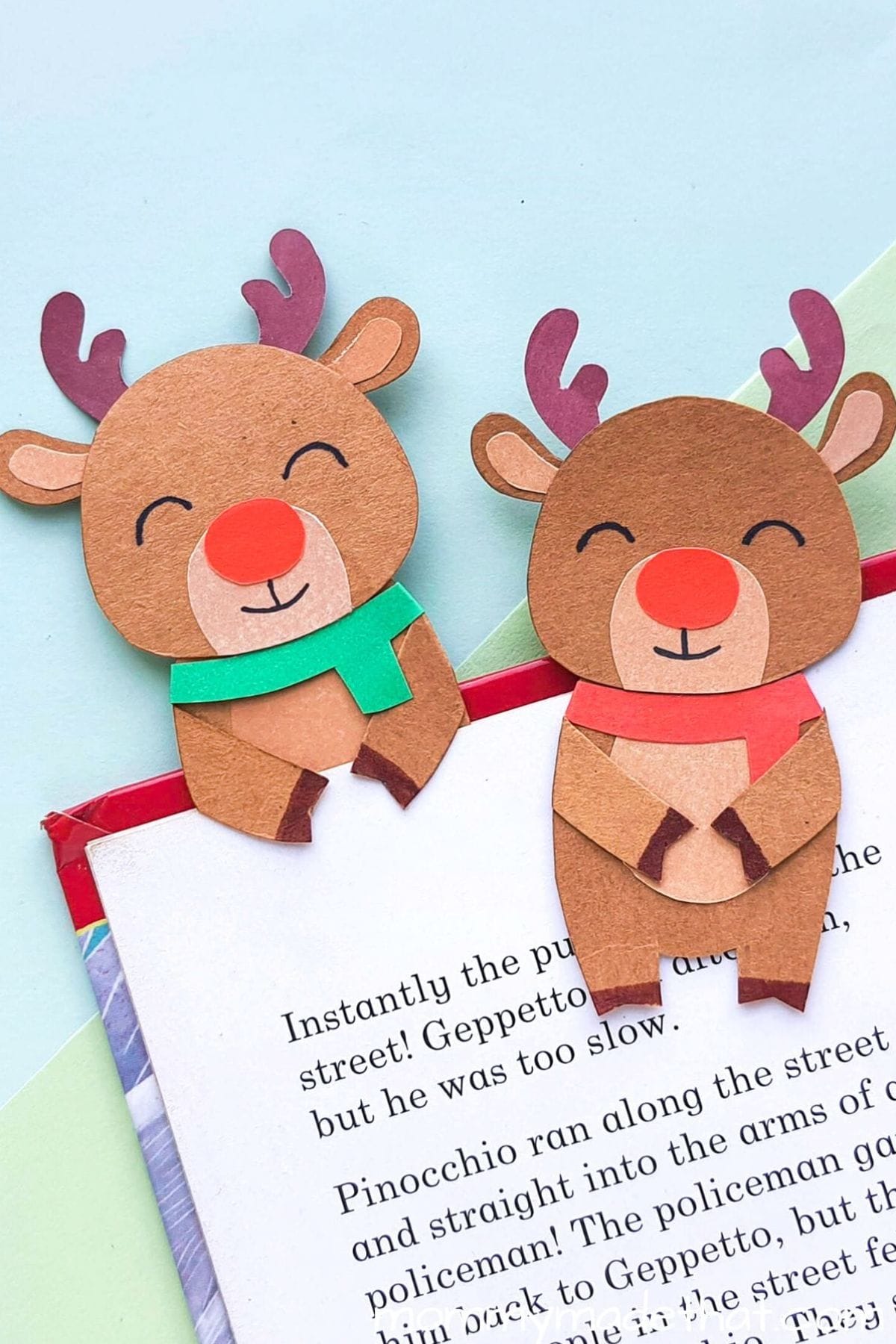 These super cute reindeer bookmarks are made using our free printable template.
The reindeer's arms hug the pages of your favorite Christmas time story!
Craft up a few to give to friends along with your favorite Christmas book as a gorgeous, sentimental gift.
Popsicle Stick Santa Suit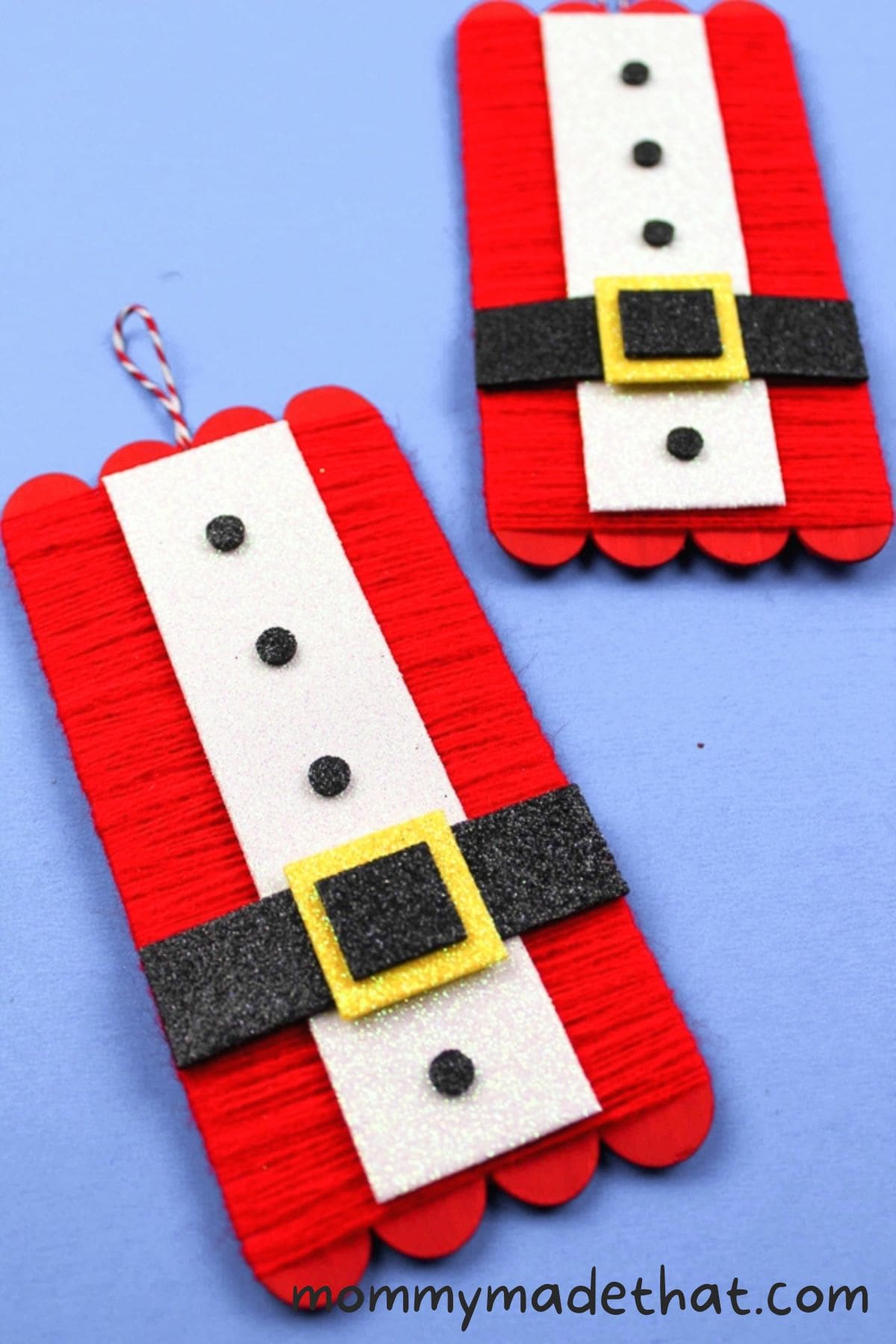 This popsicle stick santa suit craft is a fun santa craft that involved materials you probably already have a home.
They're fun to make and look great as a DIY christmas ornament.
Elf Suit Popsicle Stick Craft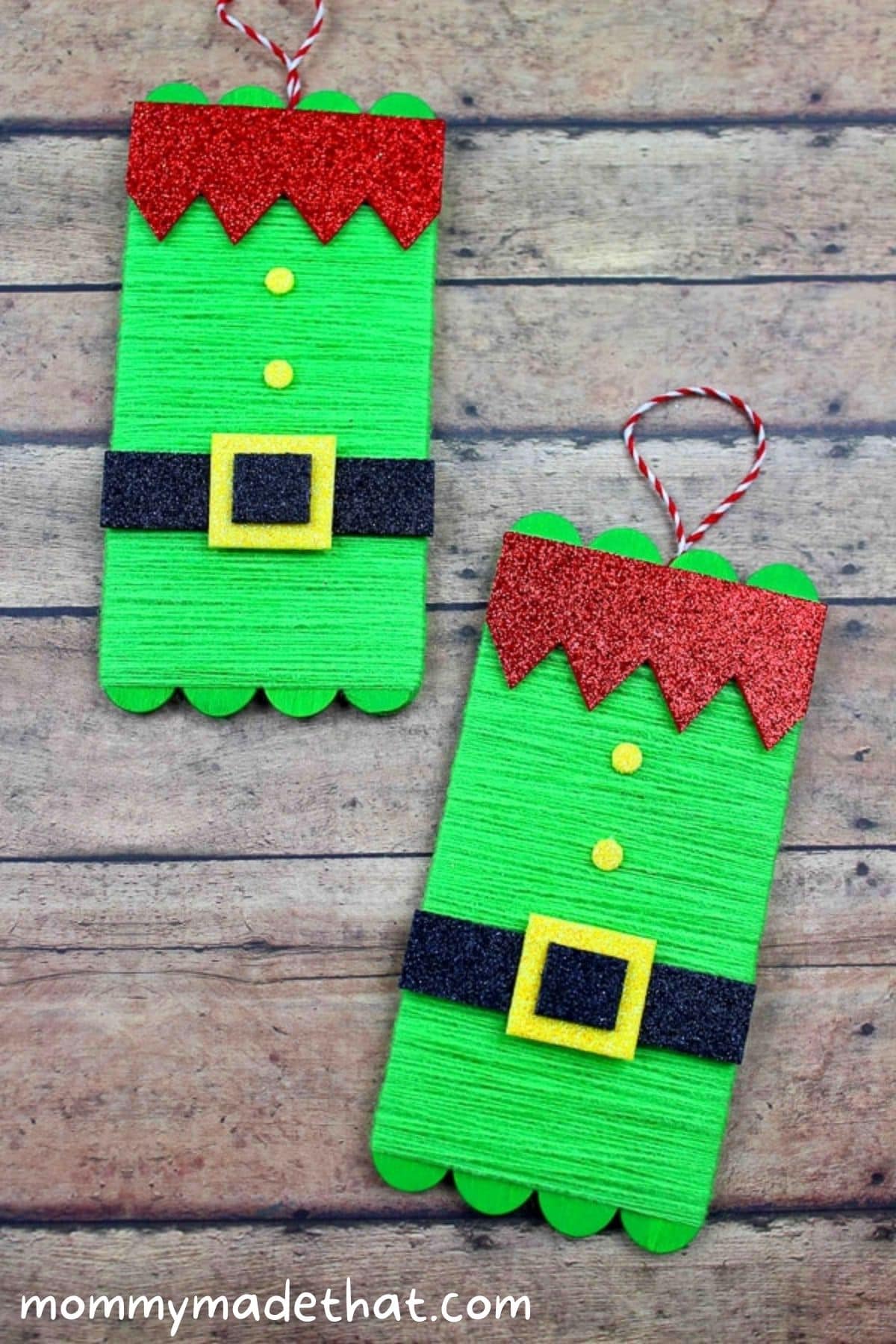 Another fun popsicle stick craft is this popsicle stick elf craft.
Paint the popsicle sticks and wrap them with green string. Then add all the elf accessories.
These make adorable Christmas tree ornaments!
Handprint Christmas Tree Craft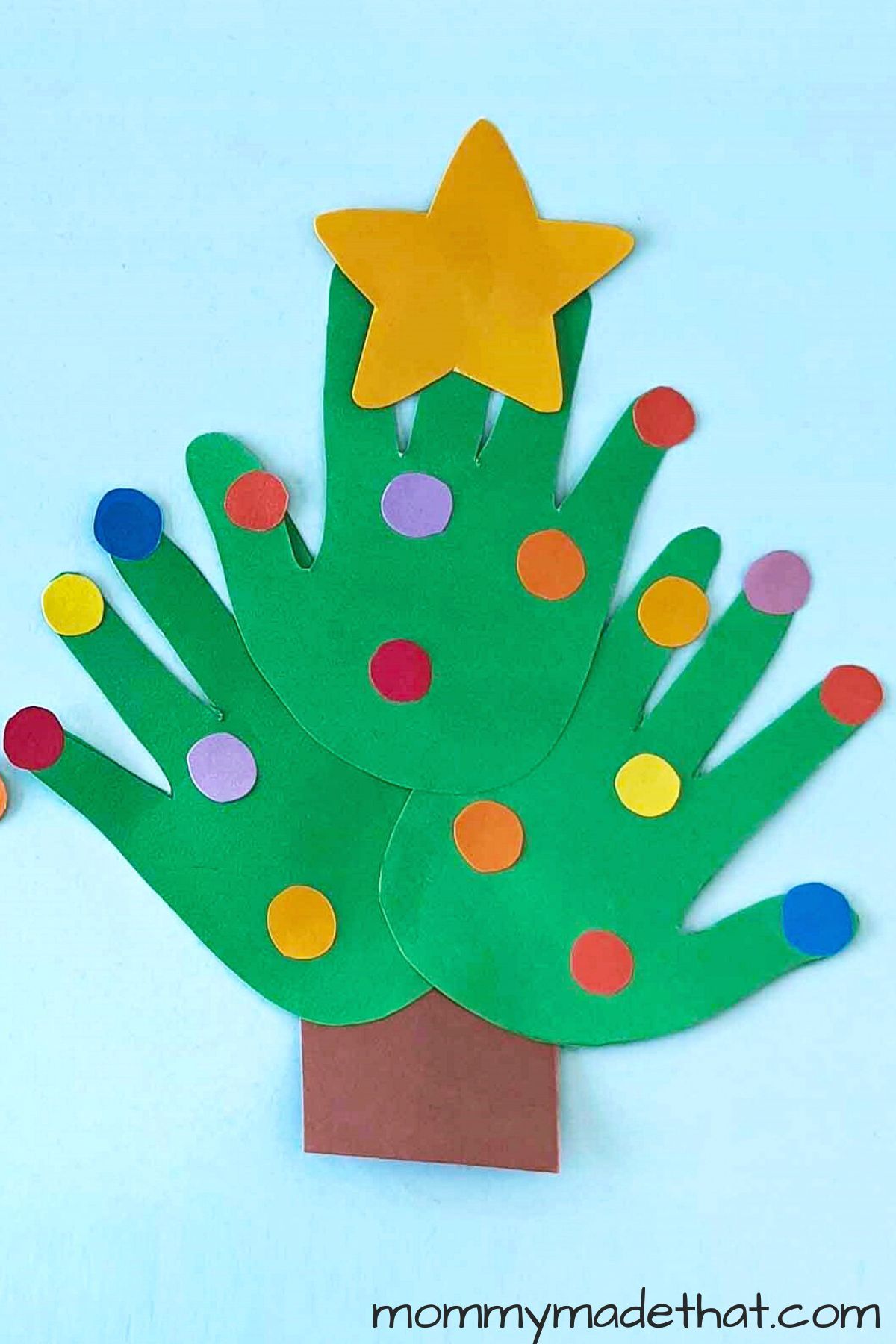 This adorable handprint Christmas tree is made from tiny handprints! Kids can build and decorate their own little trees from their very own hands.
It's an adorable and classic Christmas craft kids will love.
Paper Cup Elf Craft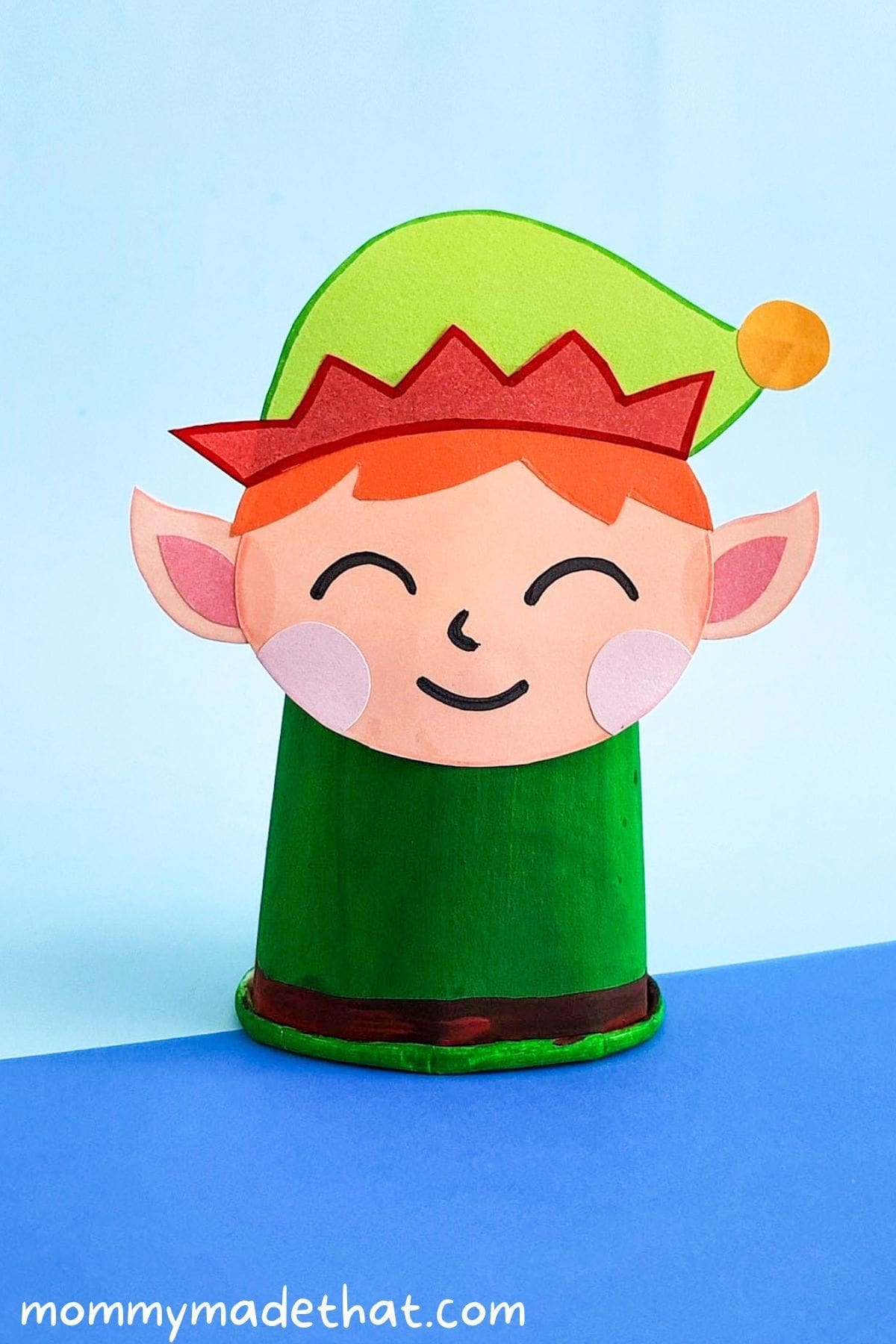 This adorable paper cup elf craft is so easy to make using a paper cup and our printable elf template!
Just cut out the pieces and put him together.
Penguin Popsicle Stick Craft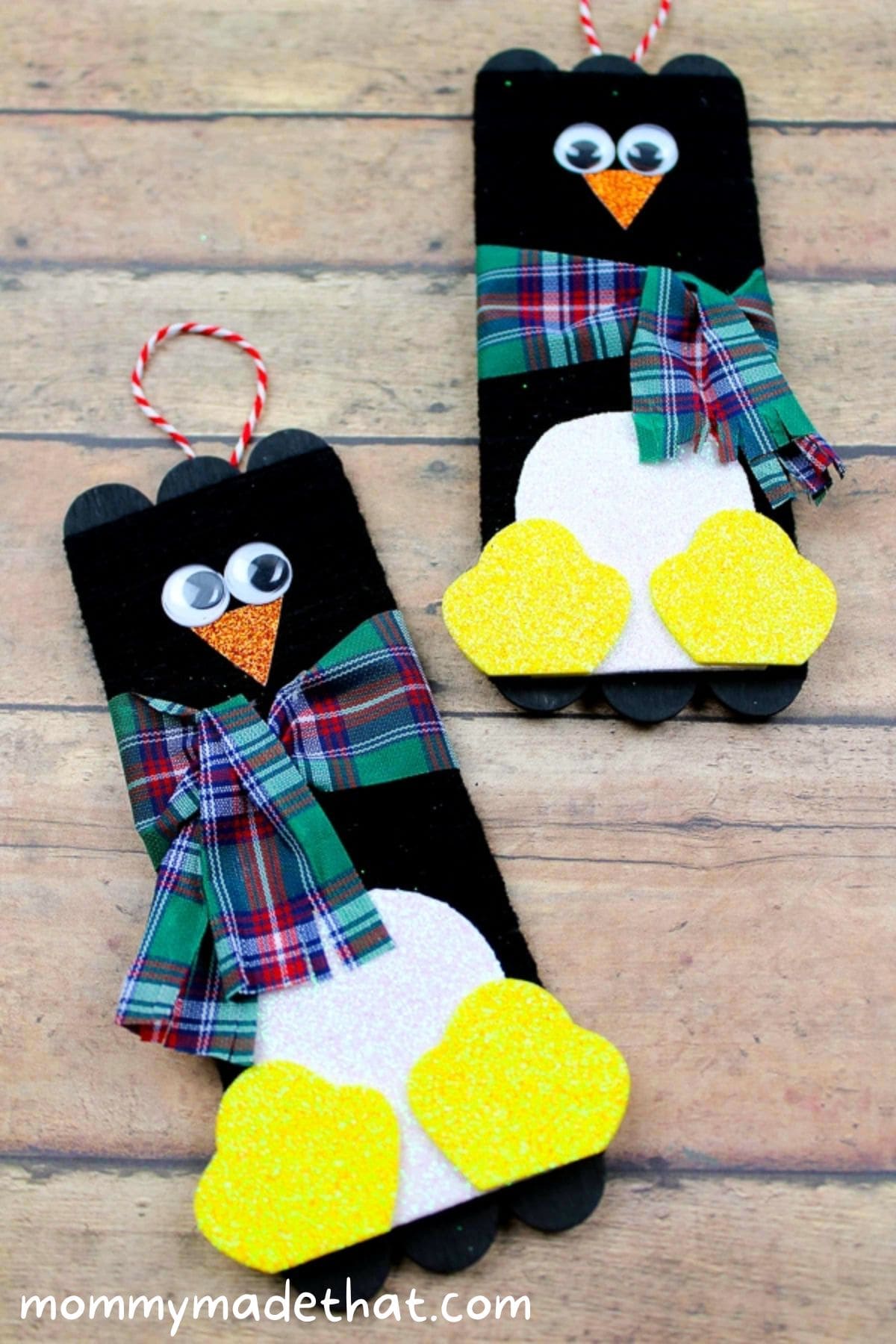 This penguin popsicle stick craft turned out absoultely adorable!
It's a fun way to make cute penguin ornaments and actually easier than it looks.
Crumpled Paper Nativity Craft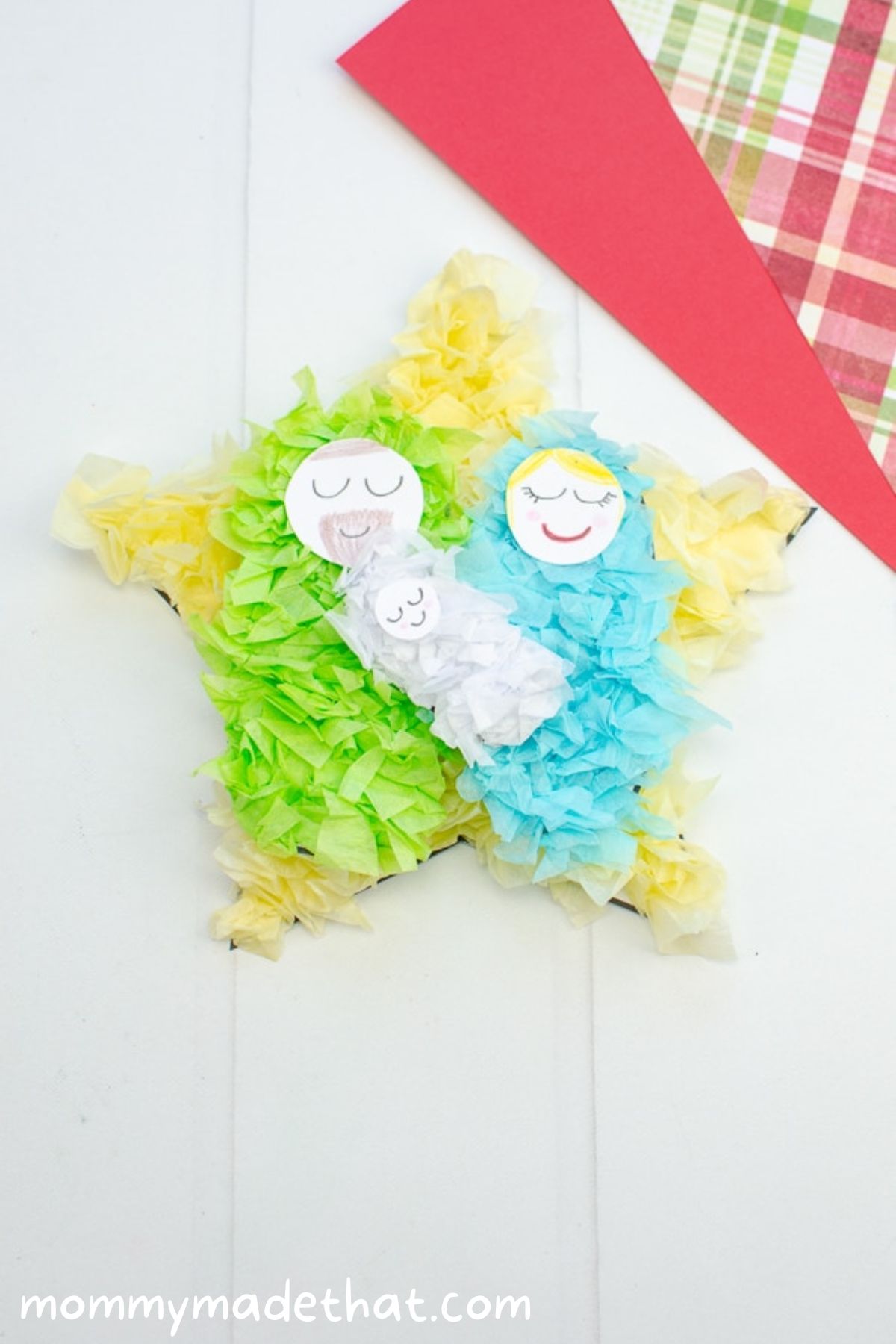 This crumpled paper nativity craft is an adorable christmas craft for those looking for a more religious Christmas craft.
In fact we have lots of great sunday school Christmas crafts you may like to check out if this is the type of Christmas project you're looking for.
Mary & Baby Jesus Ornmanet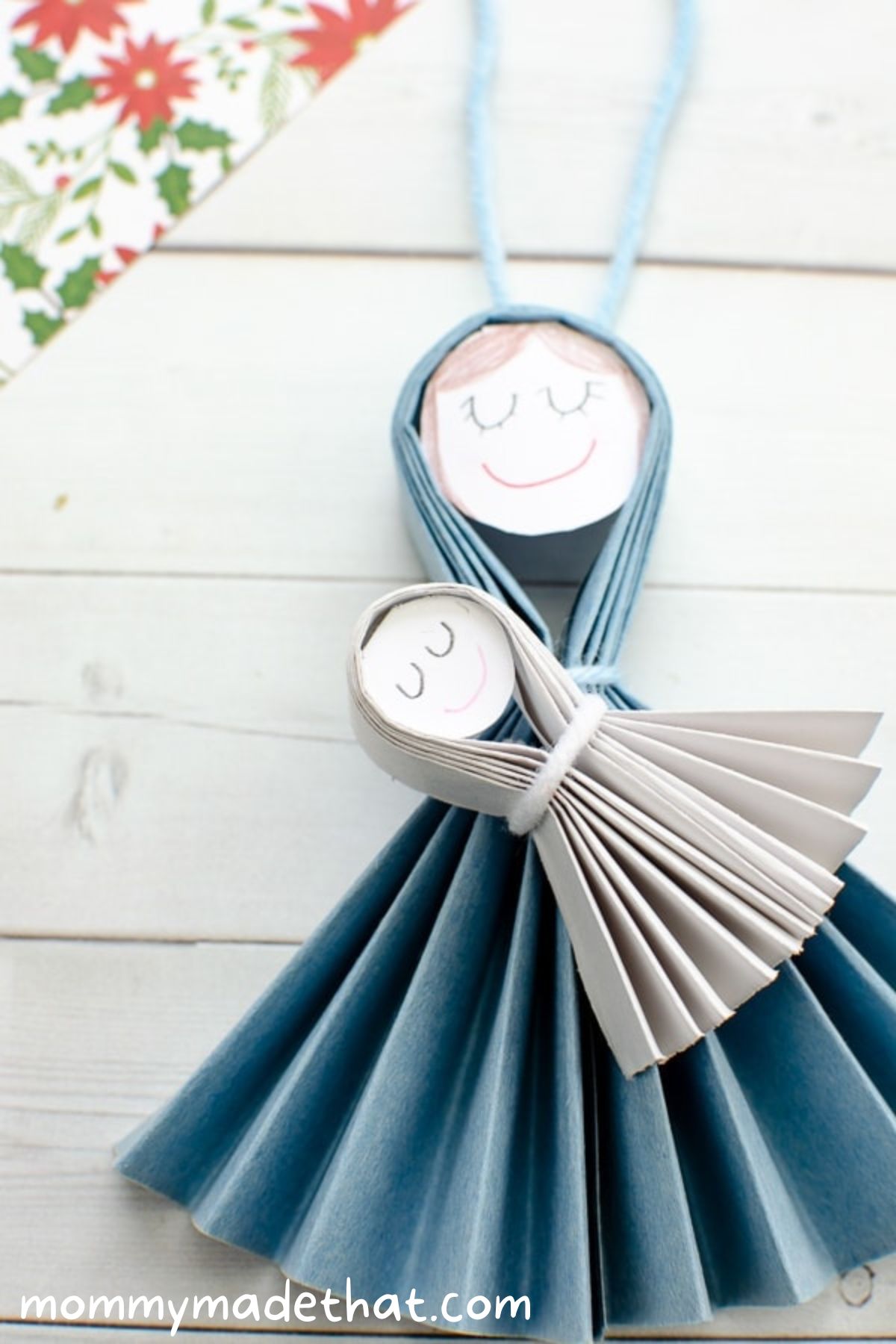 This adorable DIY Mary and baby Jesus ornaments is one of our most popular posts.
It features a super easy, but adorable craft that even the youngest kids can help with.
Felt Christmas Tree Ornaments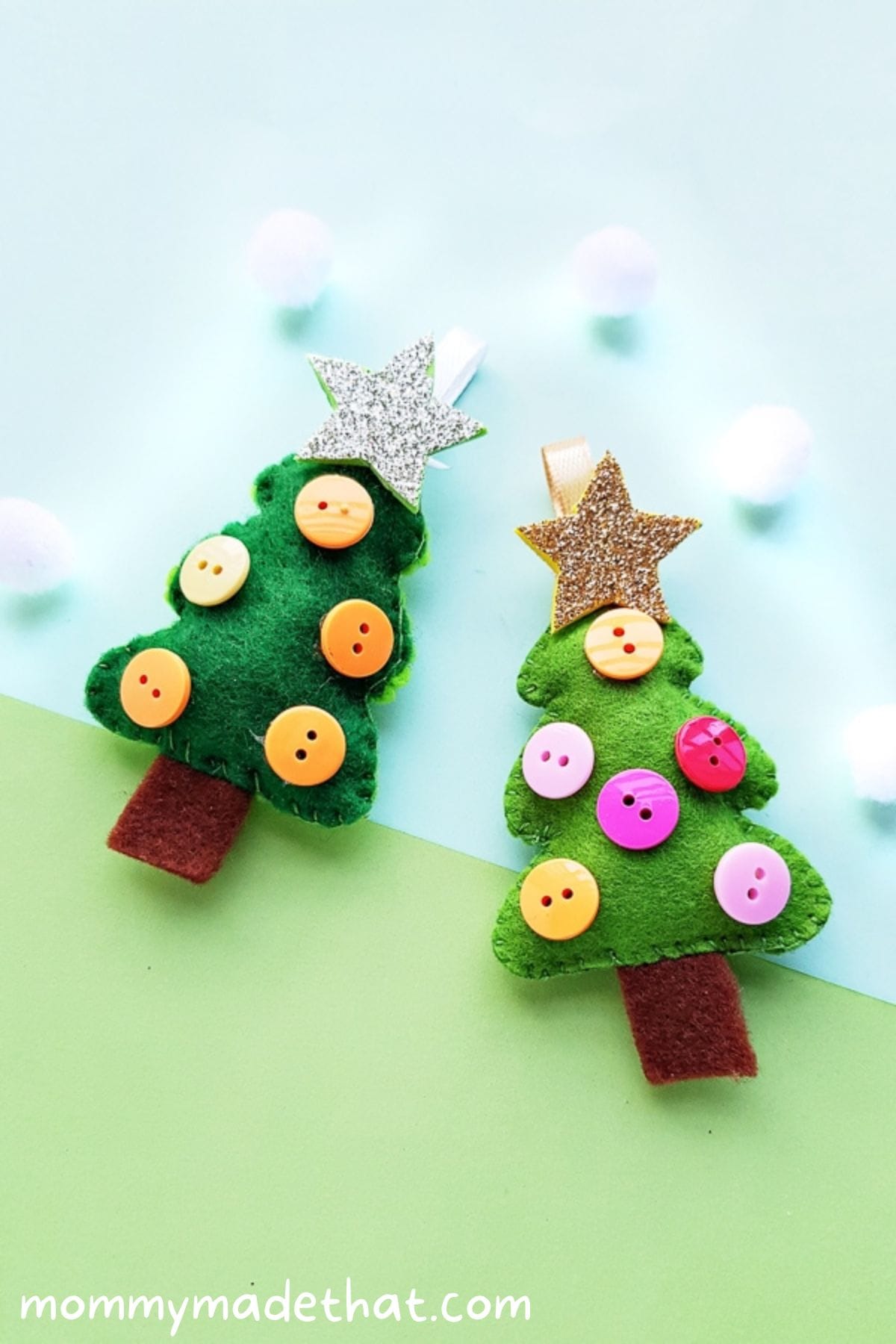 If your child is interested in some basic sewing crafts, this felt Christmas tree ornament could be right up their alley.
This adorable little felt tree is easily customizable by adding buttons and beads for ornaments.
And if they're interested we've got tons of great felt ornaments with free patterns.
Preschool Nativity Craft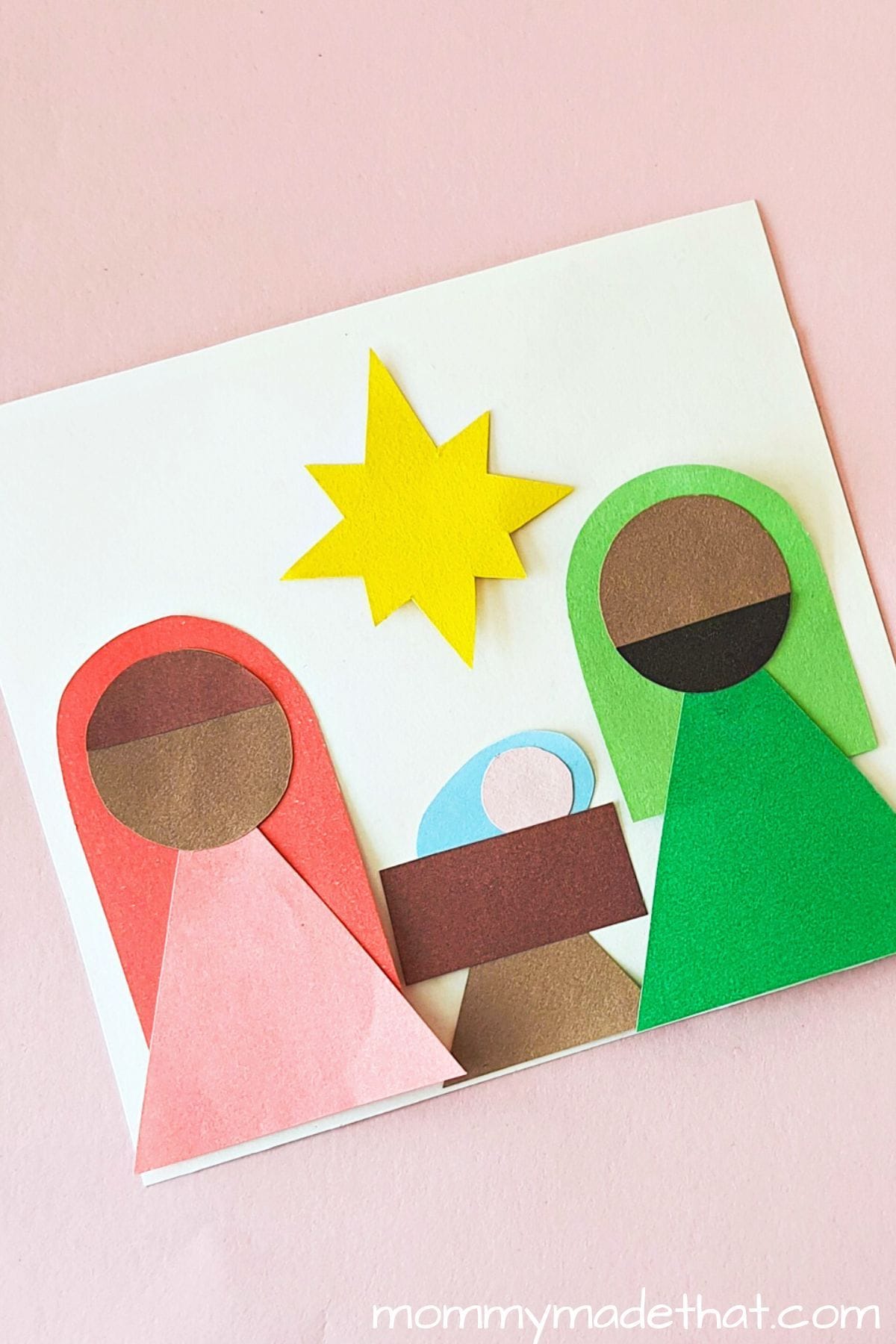 This adorable preschool nativity craft is perfect for younger kids.
Simply cut out all the shapes of the nativity template, and pieces together the nativity scene.
Christmas Caroler Craft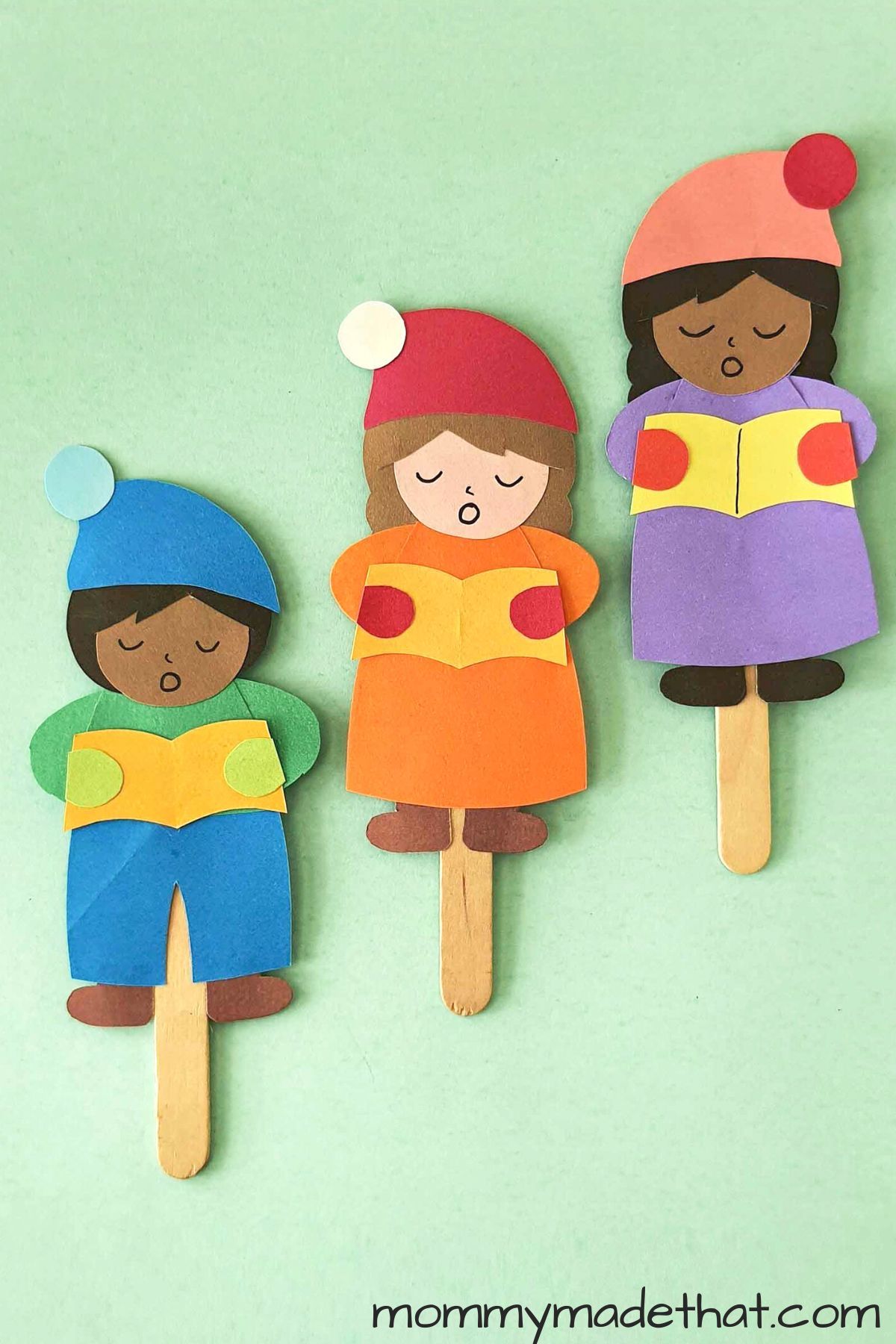 These adorable Christmas Caroler puppets are a fun and easy craft using the free printable template.
Felt Christmas Wreath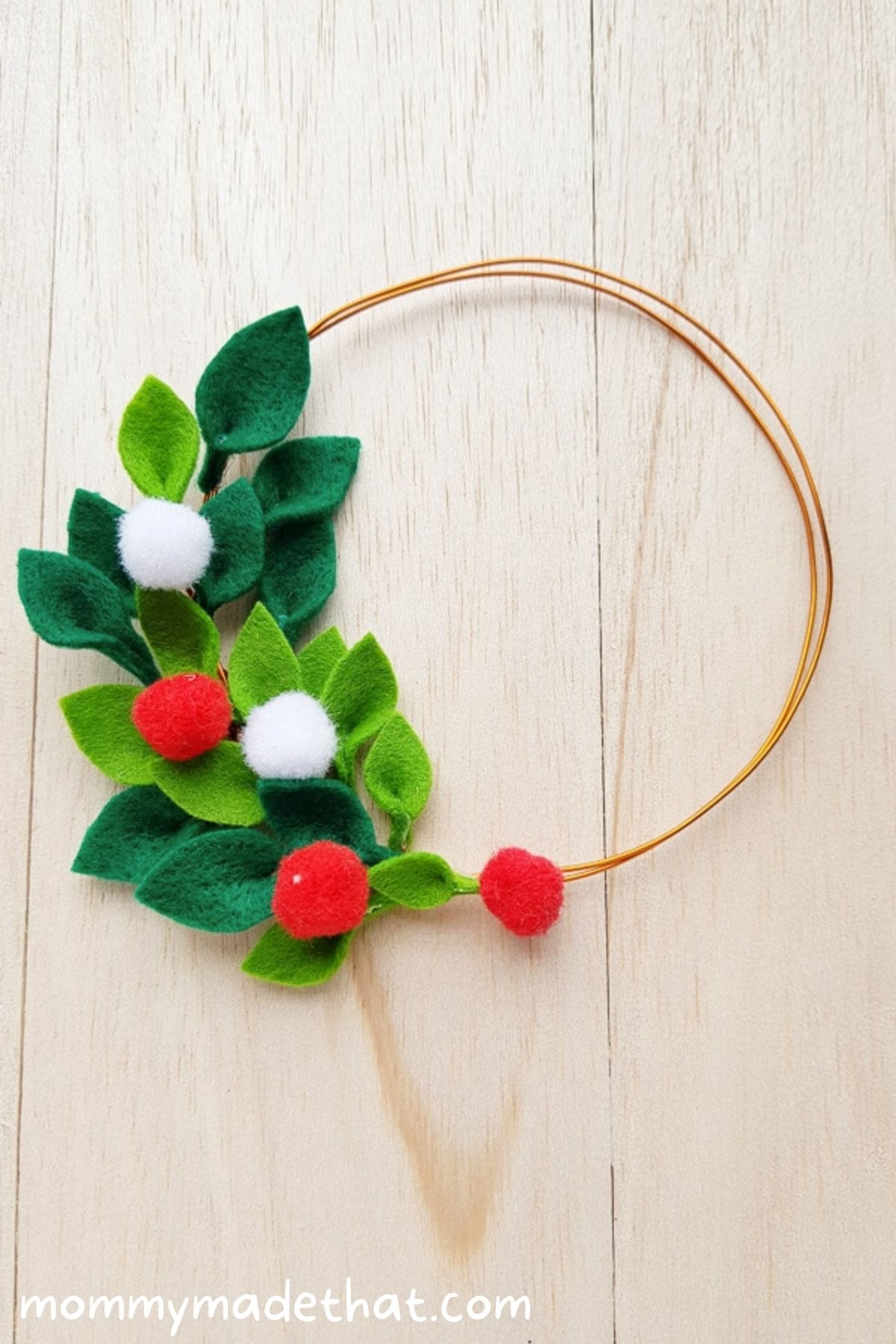 This is another great Christmas craft for older kids.
This DIY felt Christmas wreath is gorgeous and only requires a few basic crafting materials, plus a bit of thick wire and felt.
Christmas Tree String Art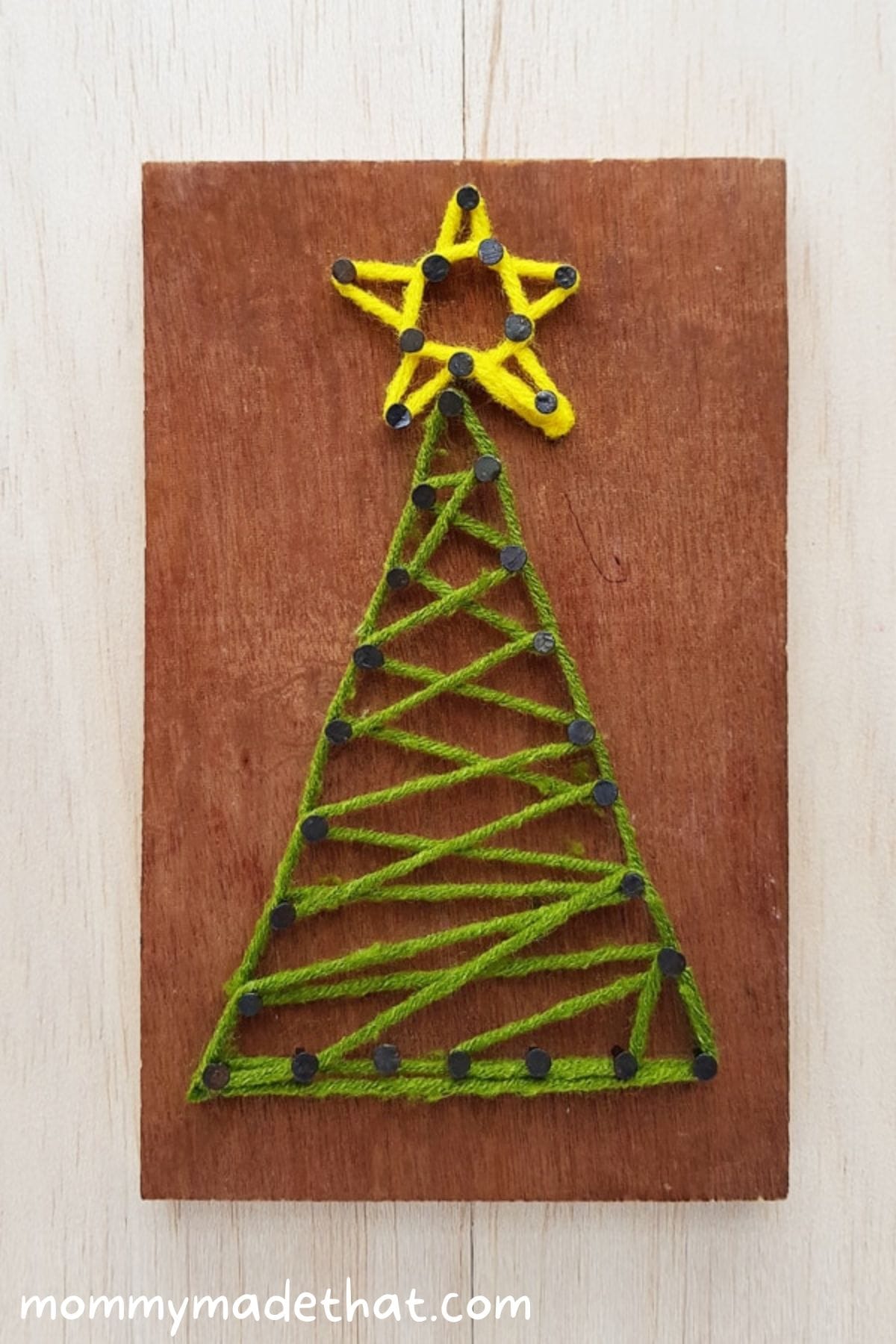 Another fun craft is this DIY Christmas tree string art project. Its a fun project that also makes for unique Christmas decor.
It does require use of a hammer and nails, but it's perfect for older kids, and even younger ones with some adult help. But still an easy Christmas craft that they'll remember.
Build Your Own Gingerbread House
If you are looking for a super easy Christmas craft for the kids that requires very few supplies, then this printable Gingerbread house craft may be right up your alley.
You print it out, color it and put it together. Just needs scissors and a glue stick!
Of course you can go crazy decorating it with crayons, markers, stickers and any other craft materials you have on hand.
DIY Christmas Ornaments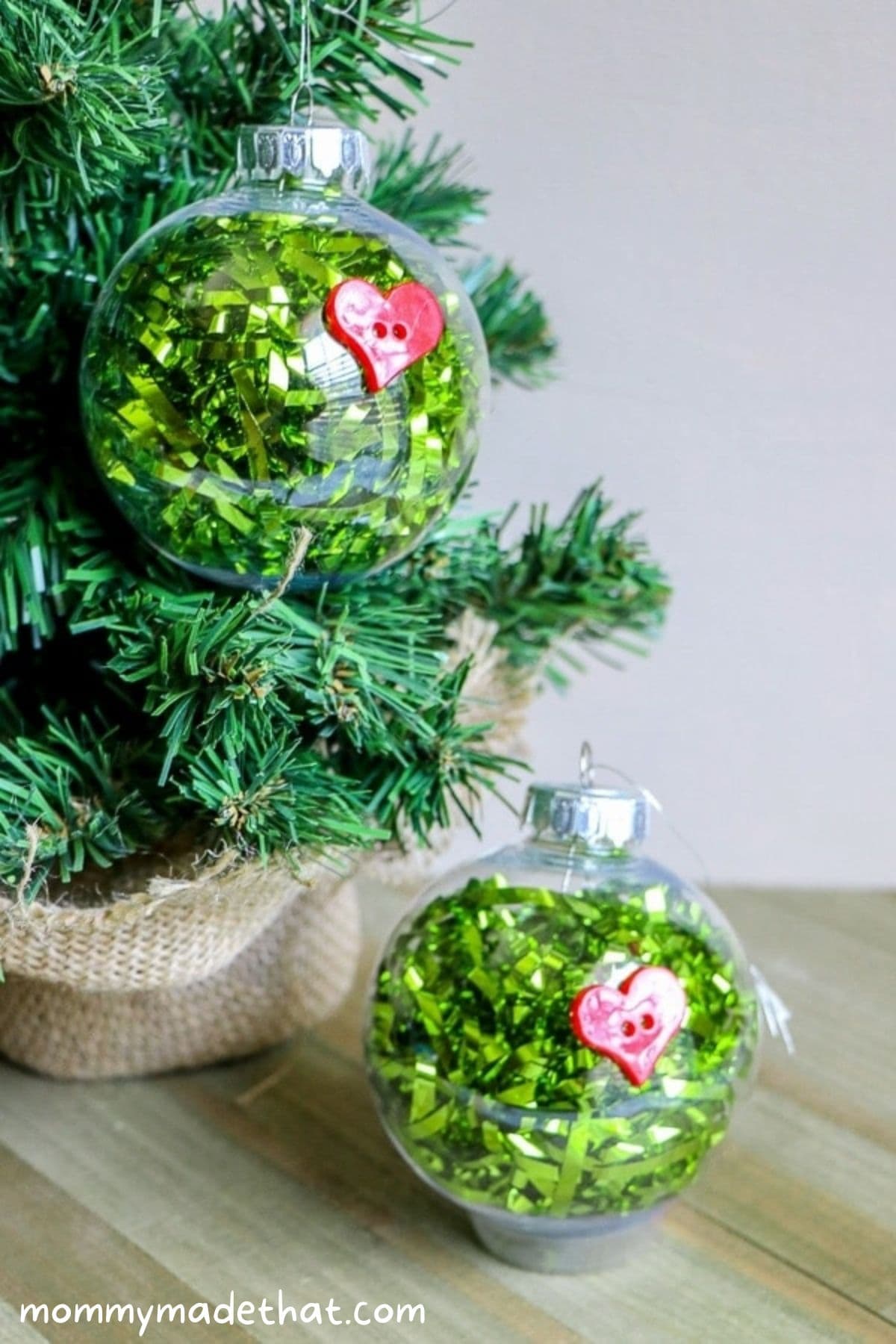 Making Christmas ornaments is a Christmas craft staple! These easy DIY grinch ornaments are a fun and easy way to decorate a clear orb.
Fill it with anything green and glue a red heart onto it. We used a red button, but even a piece of felt or stiff paper would work.