Gingerbread House Coloring Page (Build Your Own 3D House)
This adorable printable gingerbread house coloring page turns into a 3D gingerbread house you can build! It's so easy and loads of fun.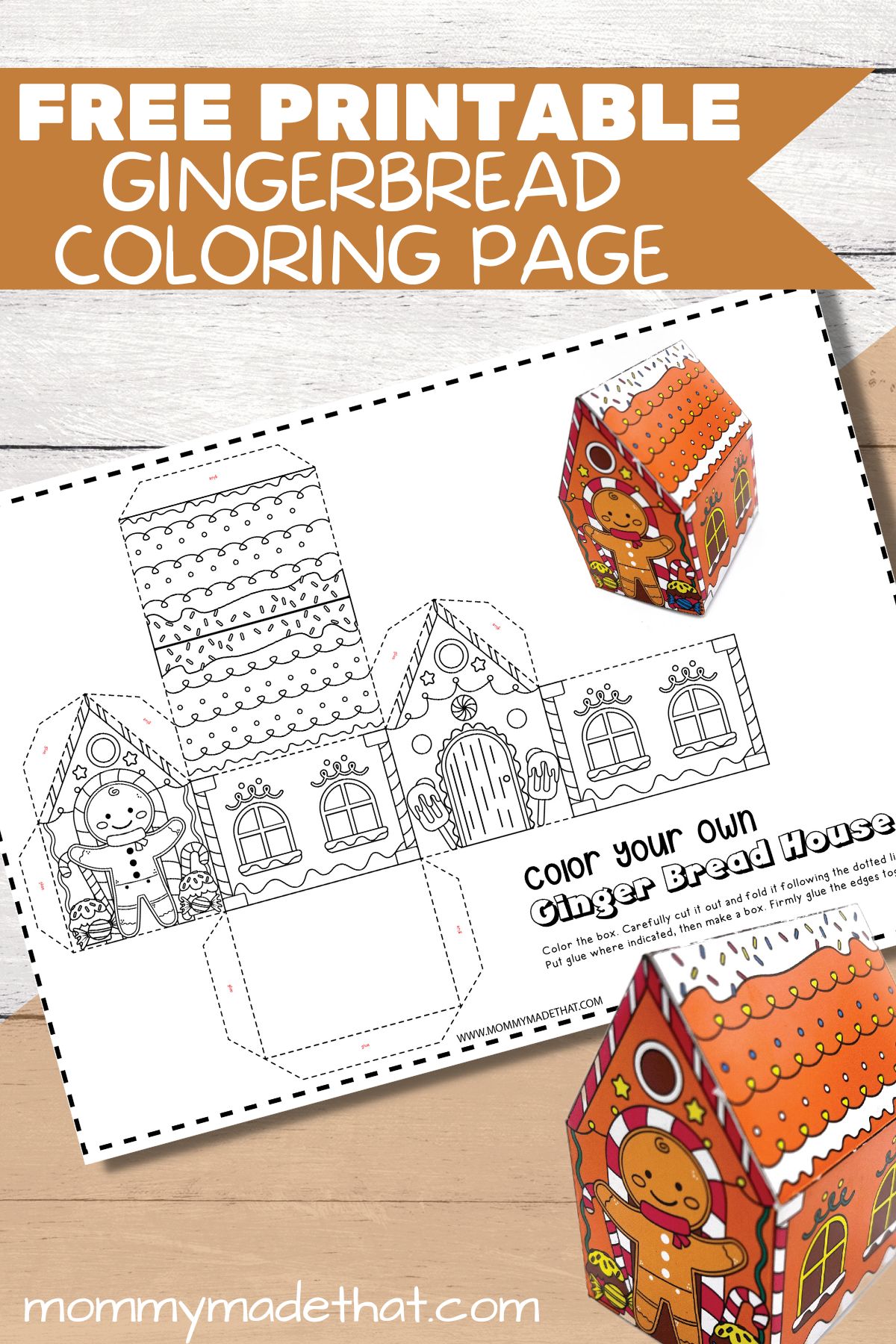 Looking for a fun free Christmas printable that also doubles as a fun activity?
We've got a cute printable gingerbread house craft today!
Christmas is around the corner! And we've been coming up with lots of fun coloring pages and Christmas crafts.
This cute coloring page lets kids (and adults alike) build their own gingerbread houses.
How to Use the Printable Gingerbread House
To use this coloring page, first download and print out the PDF.
Then color in the gingerbread house with your favorite Christmas colors.
The house features a cute gingerbread man in the front of the house, along with lots of candy canes and Christmas candy.
Then cut out the house. Fold the pieces as shown on the paper so you can make it into a 3D gingerbread house.
Use a glue stick or some tape to hold it together and you're all finished!
This would be super cute to make your own paper Christmas village.
We also have some cute gingerbread man templates (including a gingerbread girl) you can grab for more Christmas fun!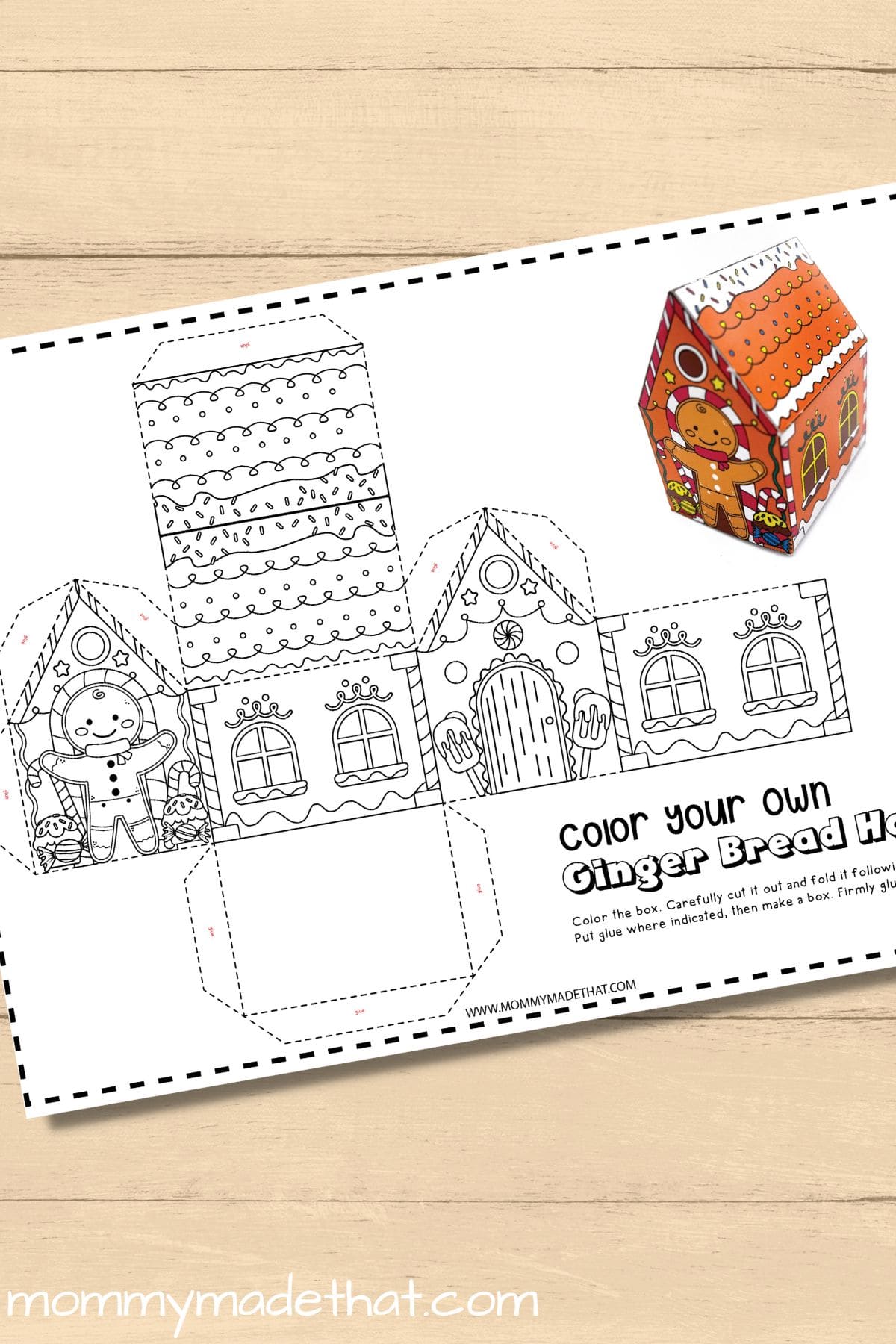 These are great for a classroom activity too. Have all the kids color and build their own gingerbread house and decorate a table full of houses!
It's fun to see the different colors they choose for their houses.
Grab the Free Printable
To grab the gingerbread coloring page simply put your email in the box below.
We'll send it straight to your email to print out and get to coloring!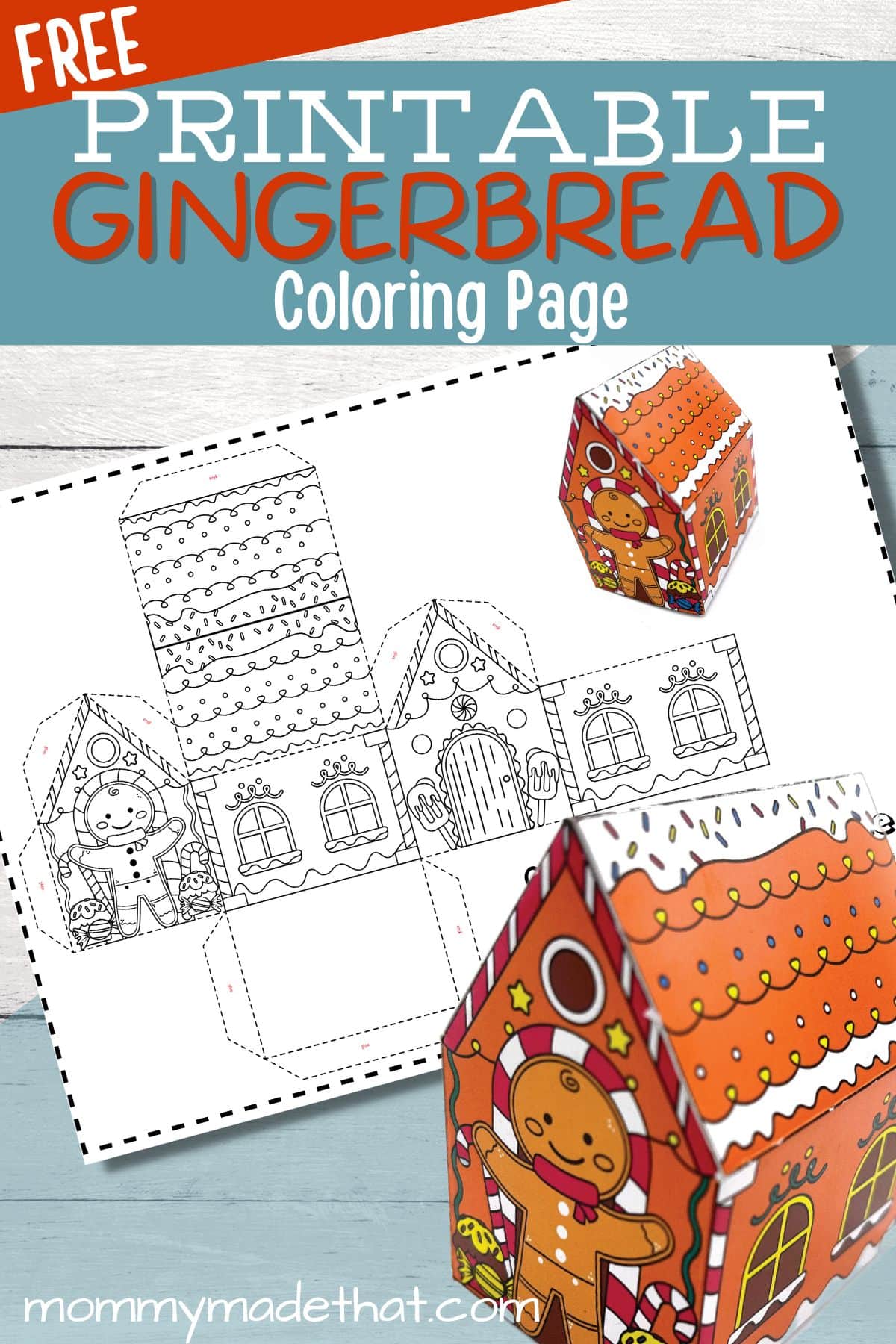 What do you plan on doing with your gingerbread house? Let us know in the comments to give others some creative ideas!
Merry Christmas!