Christmas Tree Crafts and Activities for Kids
Today we've got some festively fun Christmas tree crafts for kids. So grab your green paper and craft supplies and let's dive in.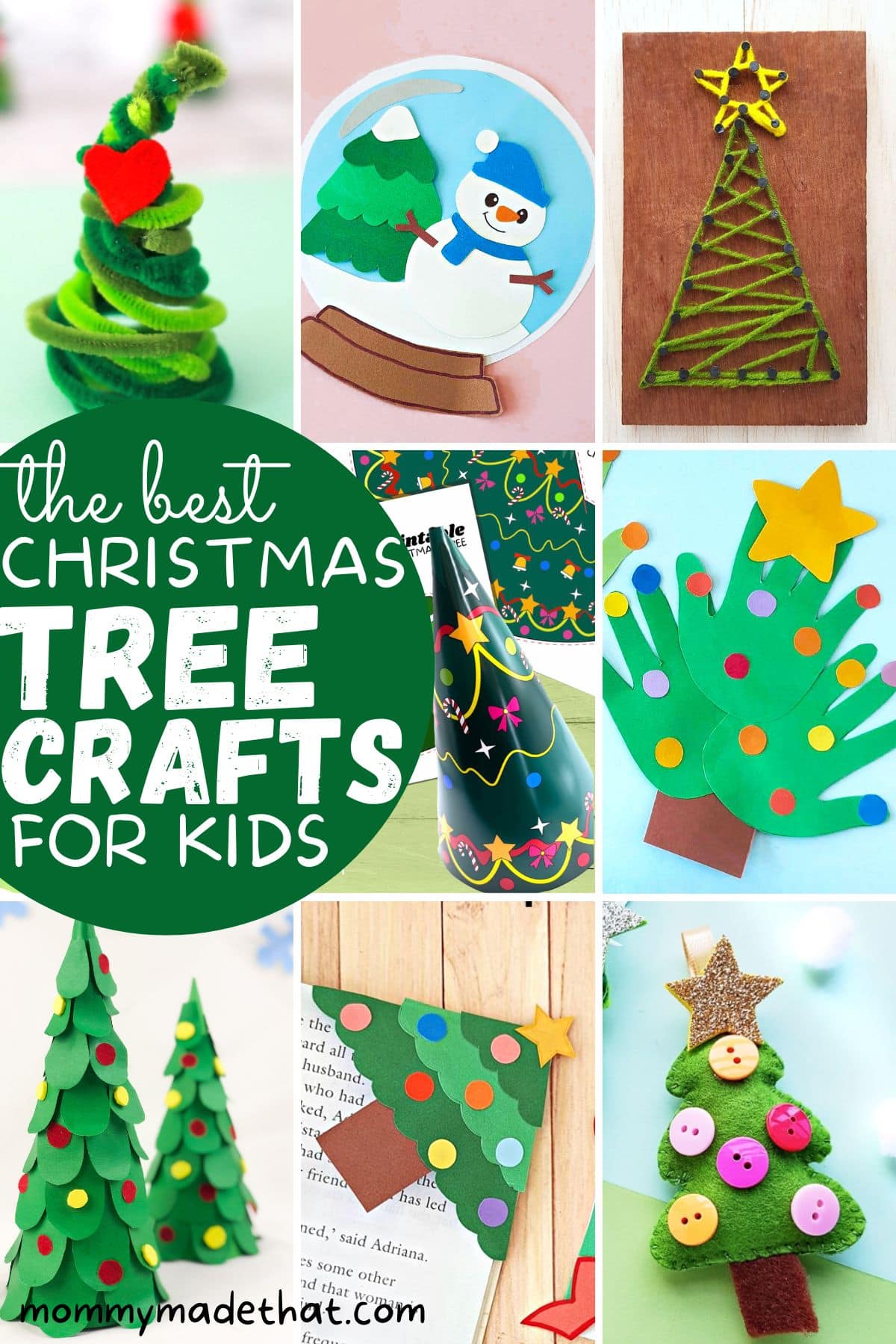 It's beginning to look a lot like Christmas! The trees are up, the lights are on, and now it's time to get started making some Christmas crafts with the kids.
Here are some fun Christmas tree crafts for kids of all ages to make this holiday season.
And be sure to grab some of our Christmas tree templates to make coming up with your own Christmas tree crafts fun and easy!
Pipe Cleaner Christmas Tree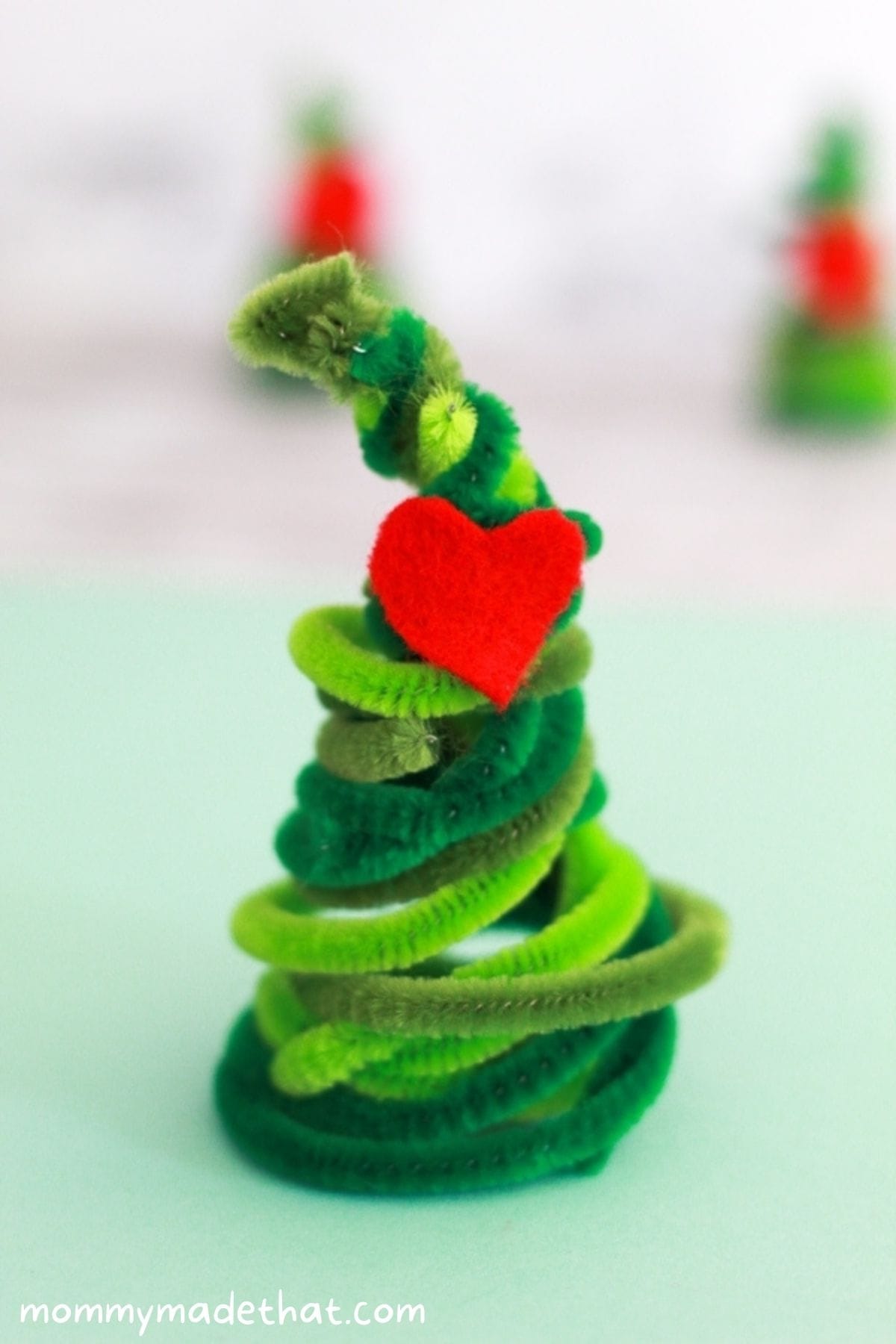 This pipe cleaner Christmas tree craft is easy and fun to make. All you need is some green pipe cleaners, a cone shape, and some glue.
We added a red felt heart for a grinch twist, but you could use pom poms or gems instead.
Felt Christmas Tree Ornament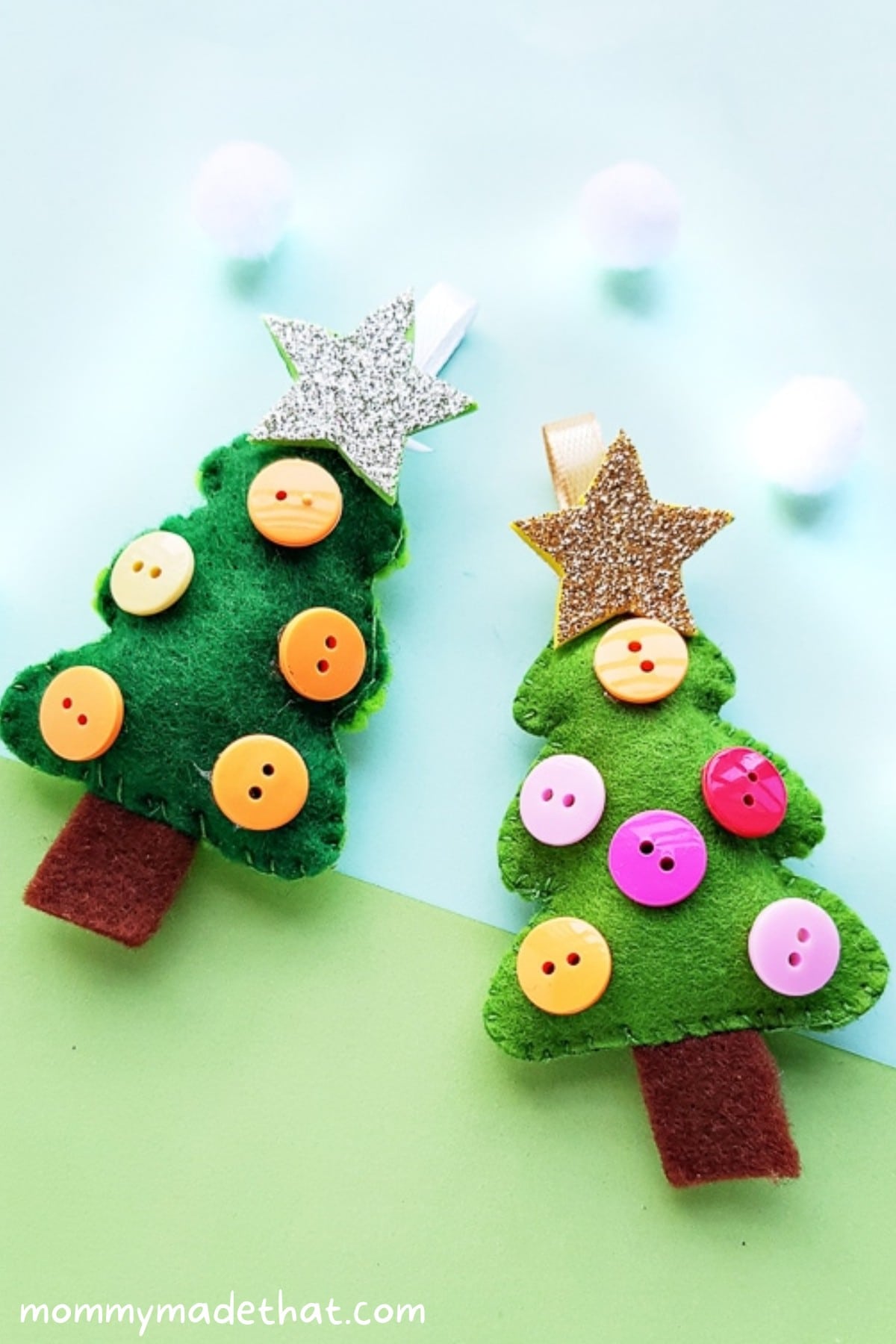 This felt Christmas tree craft is a Christmas ornament in the shape of a Christmas tree!
These make adorable Christmas tree ornaments.
This adorable Christmas tree craft is great for older kids learning to sew. You can grab the free pattern and get started making your own!
Christmas Tree String Art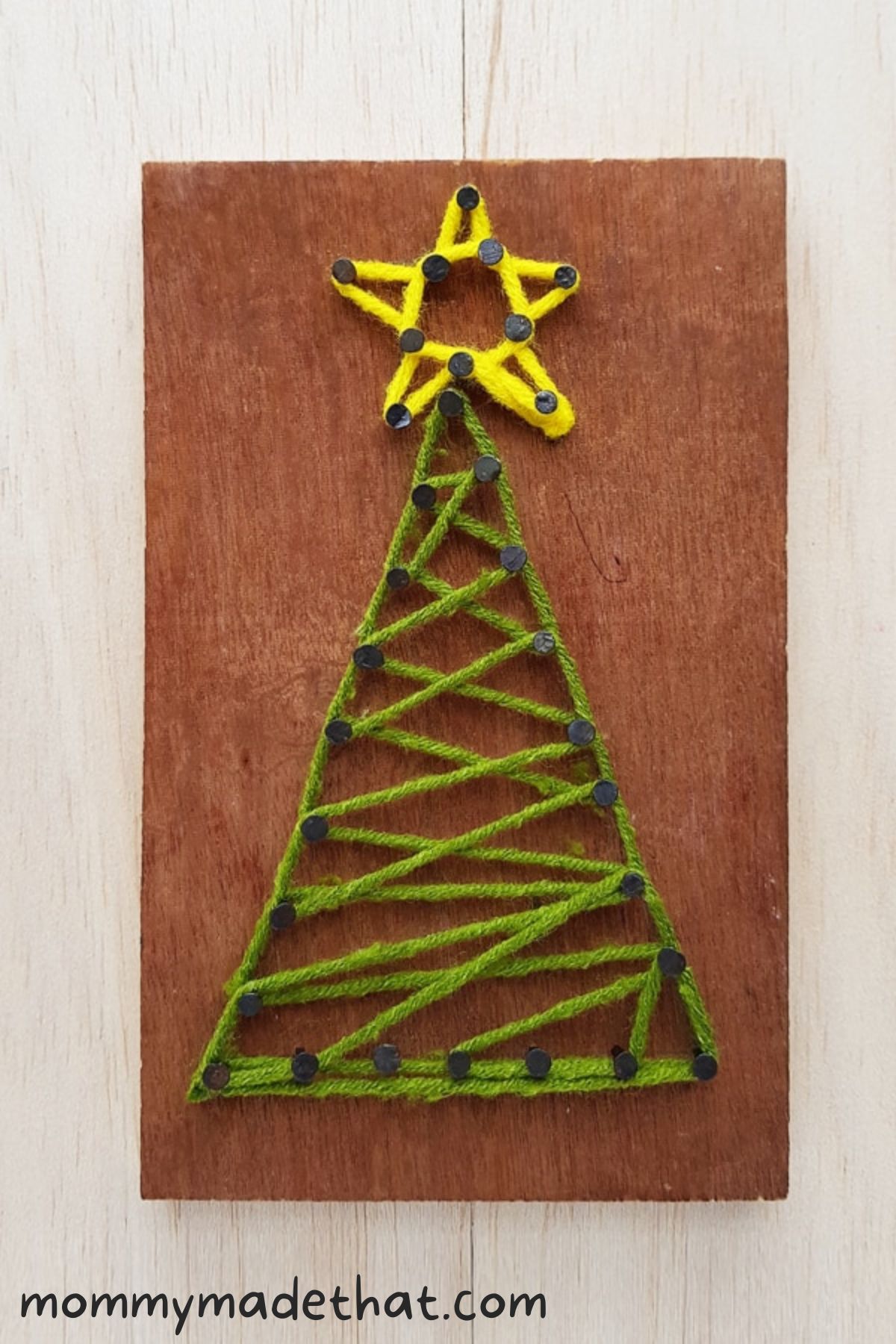 This Christmas tree string art is a fun activity and craft project for older kids.
It does require the use of a hammer and nails, so adult supervision is needed.
But kids will be so proud of themselves after stringing their Christmas trees!
Handprint Christmas Tree Craft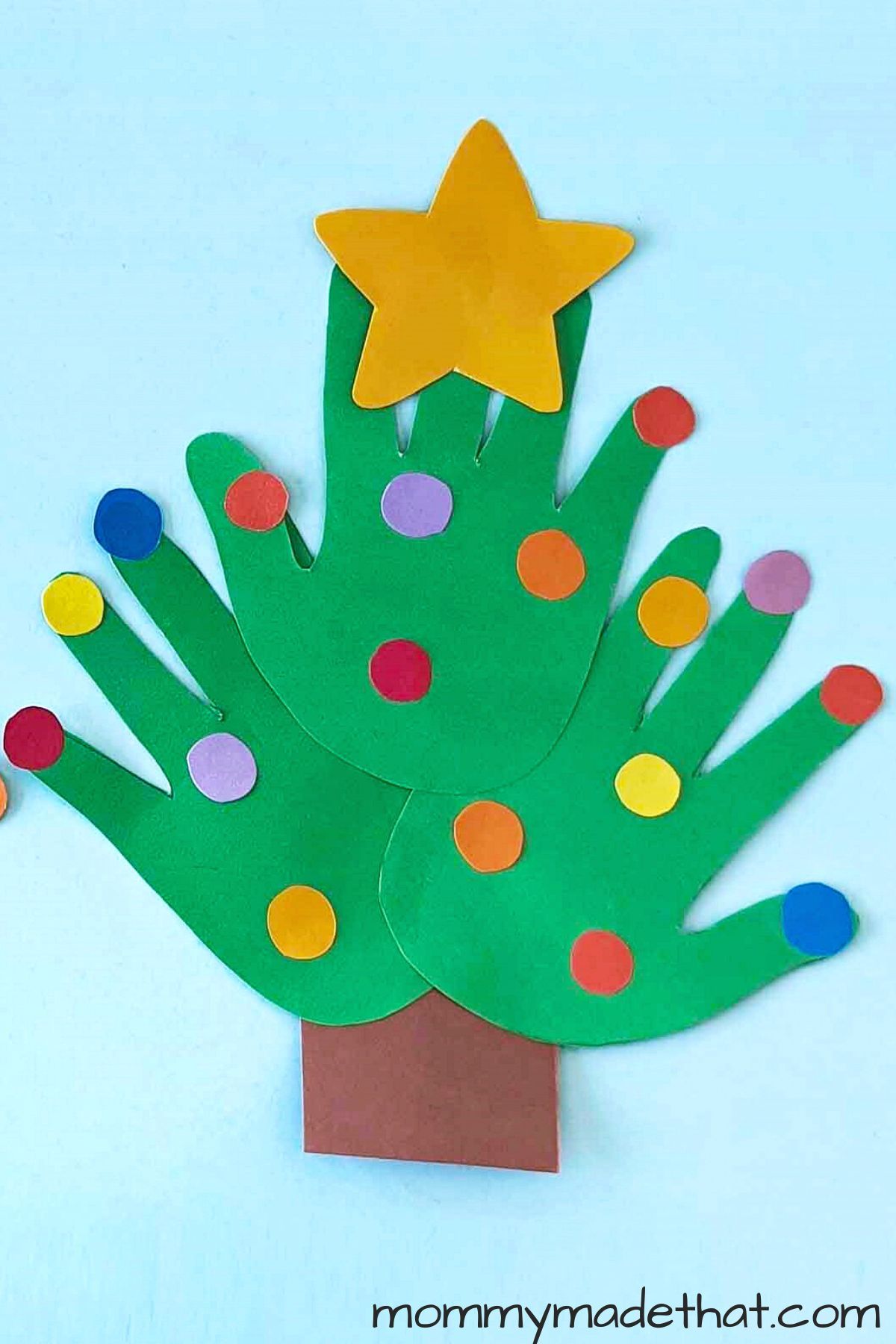 This handprint Christmas tree is a cute and easy tree craft that younger kids can make.
It makes for an adorable decoration to hang up and admire those tiny little hands.
Printable Christmas Trees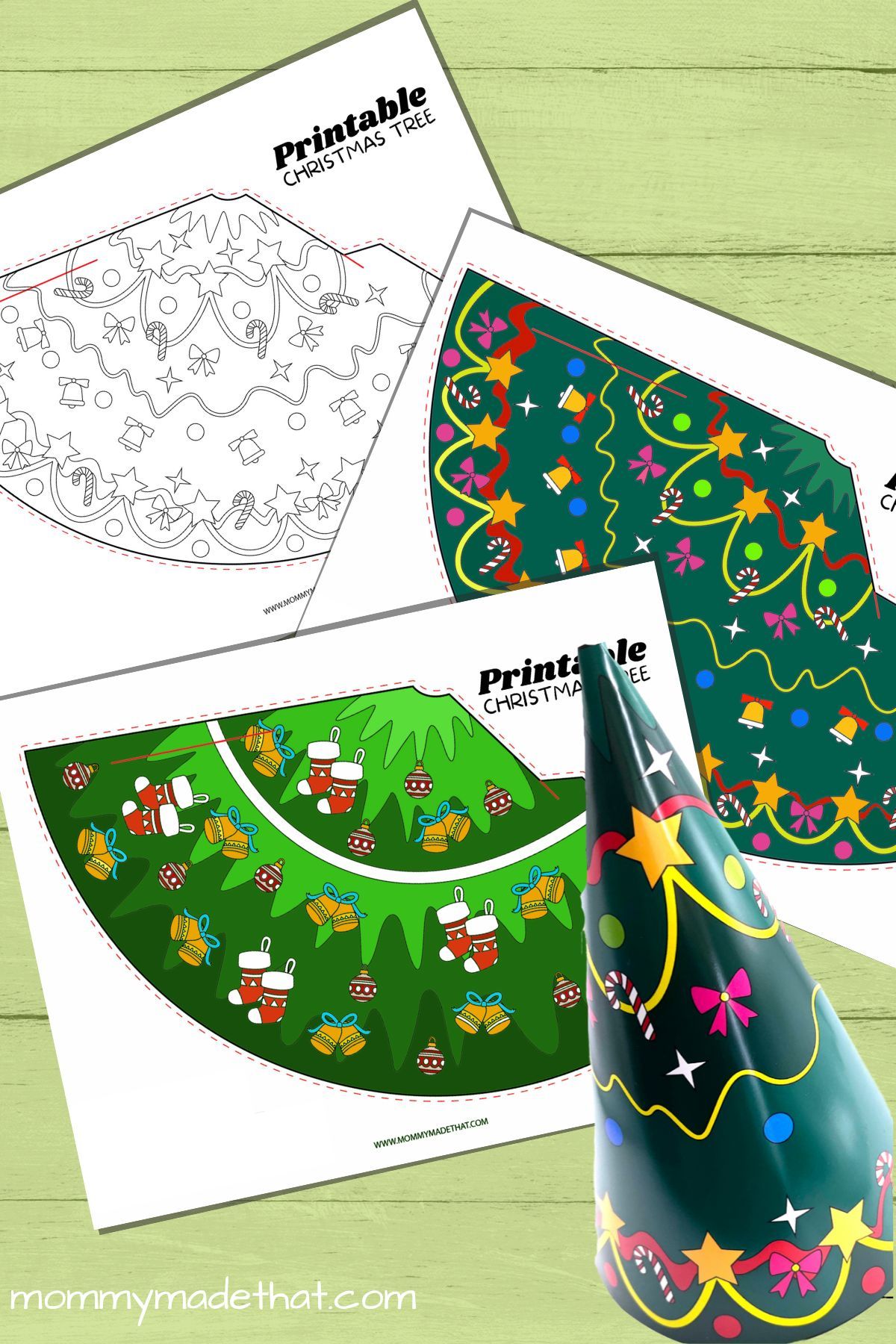 Looking for a fun and quick way to make a few Christmas tree decorations?
These printable Christmas trees are so cute. You can print out the already colored ones and turn those into standing Christmas trees, or use the coloring page ones and create your own colorful tree.
All you have to do is cut out the template, and roll it into a cone shape. Then fasten with tape or a glue stick.
Quilled Christmas Tree Craft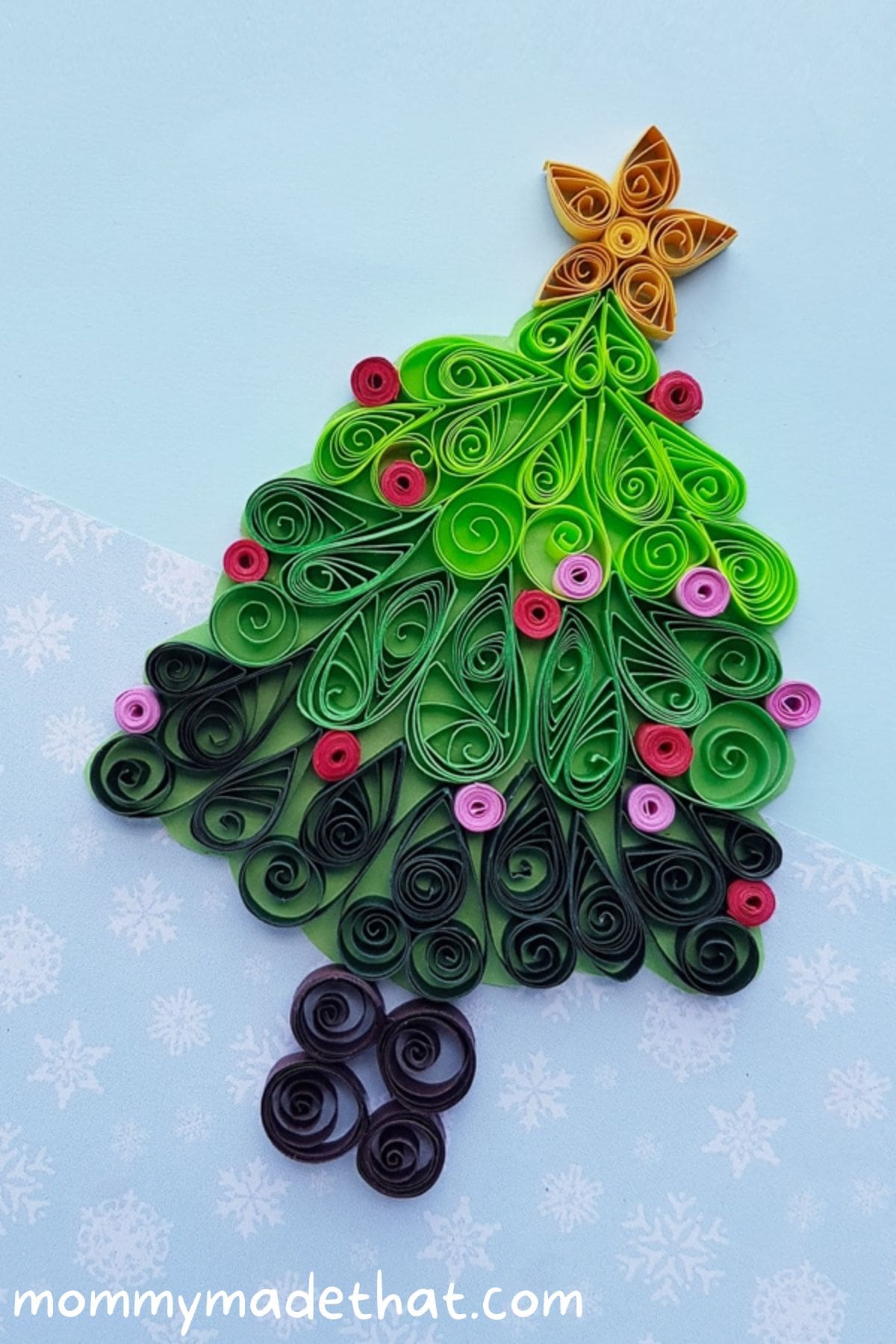 This quilled Christmas tree makes a beautiful art project.
Using thin pieces of curled-up paper, you can create a unique Christmas tree pattern that's all your own.
Christmas Tree Perler Bead Pattern
What about this fun Christmas Perler bead pattern? You can make a cute Christmas tree from the melty beads.
Just print out our pattern and put it under a clear base and allow the kids to match the colored beads.
Recycled Christmas Tree Craft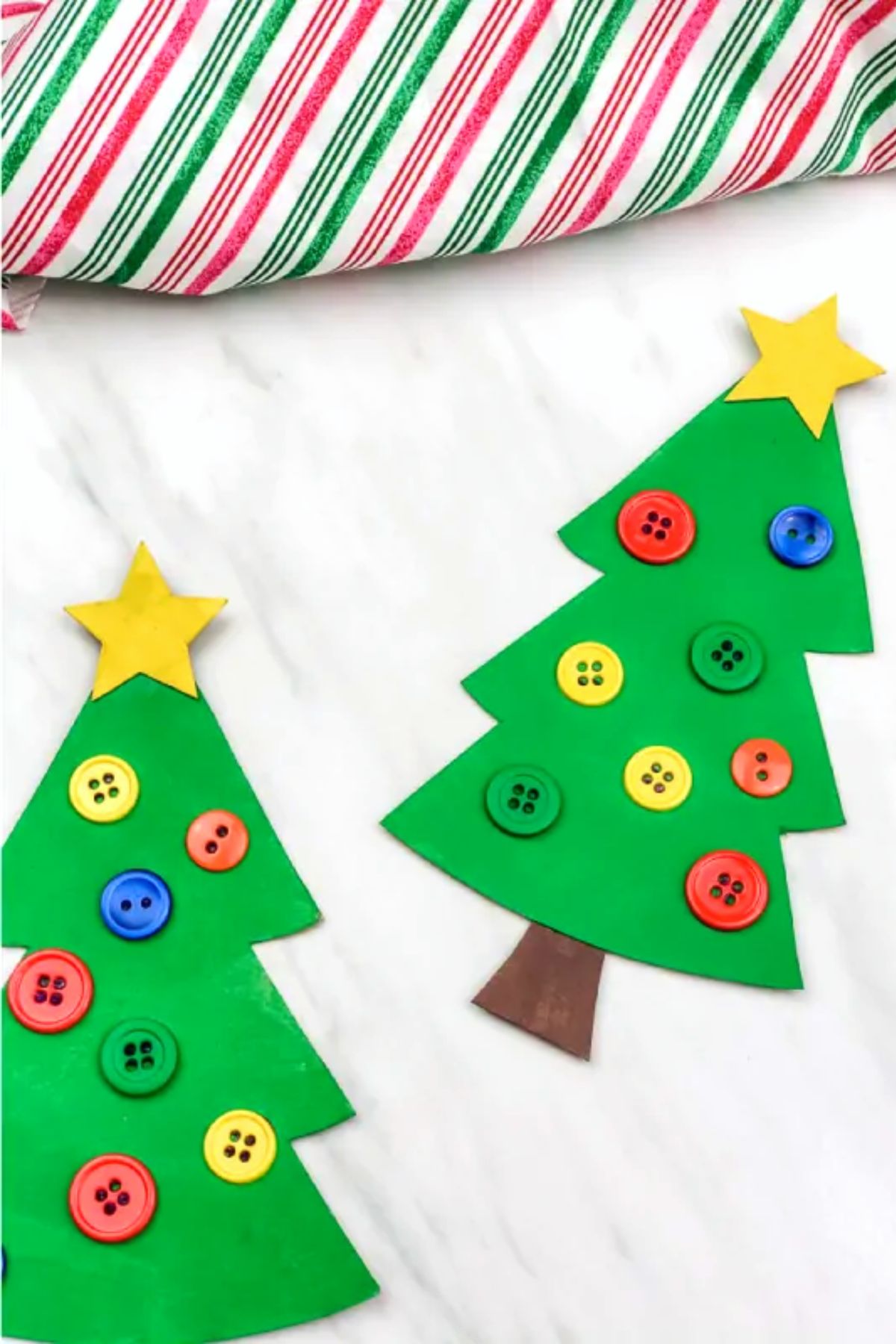 This is a fantastic Christmas tree craft for preschoolers! This recycled Christmas tree craft uses materials you probably already have on hand.
Like cardboard and acrylic paint. Then you can decorate it with whatever fun colorful crafty tidbits you have, like buttons.
Cut and Paste Christmas Tree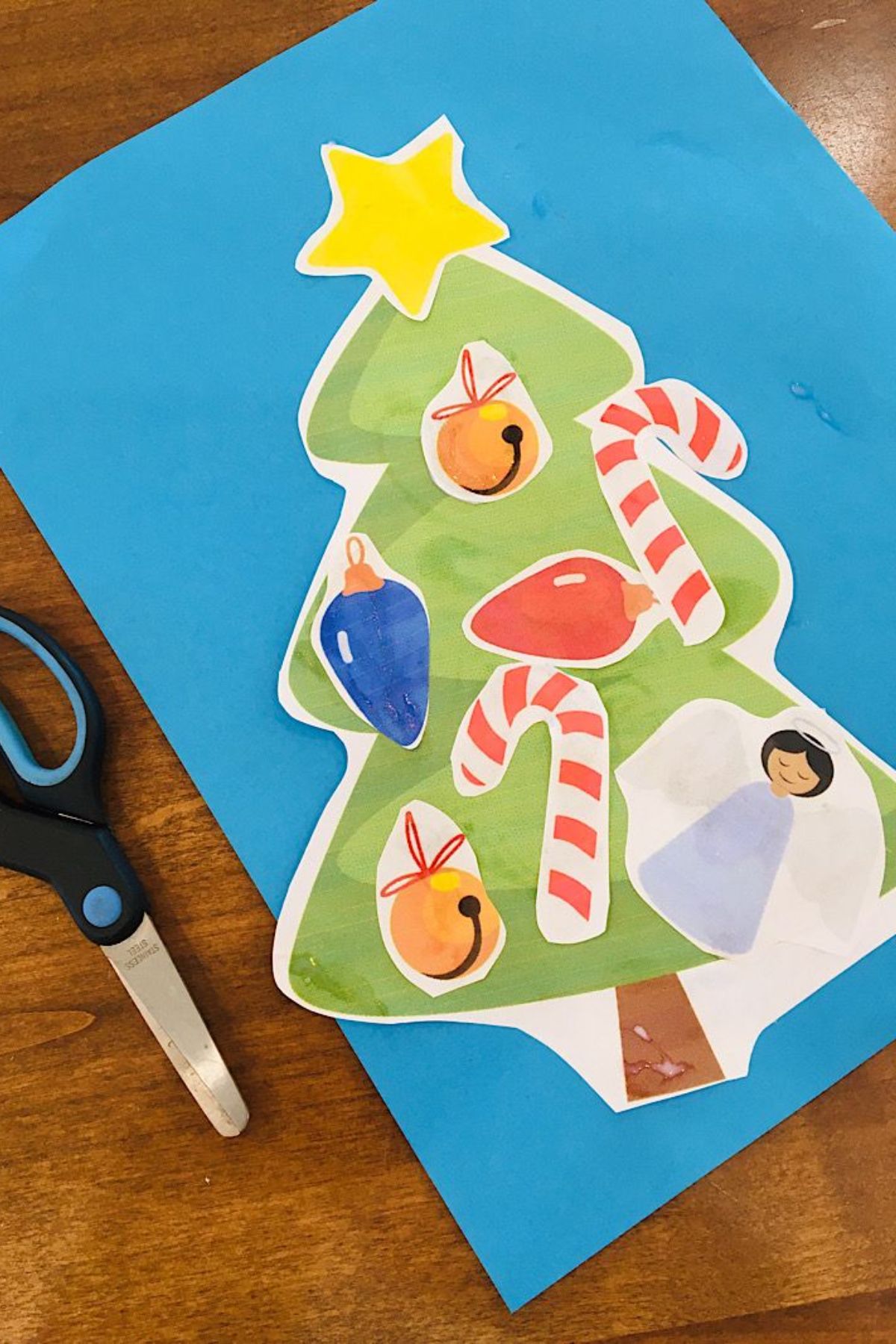 Here is another fun Christmas tree activity for kids. It's a cut and paste Christmas tree printable.
It's an easy Christmas tree craft perfect for younger kids like preschoolers and kindergartners.
Paper Christmas Tree
This gorgeous paper Christmas tree craft is another fun Christmas tree activity where kids can build their own 3D tree.
You print the trees on green printer paper, and then paint the lights on with acrylic paint!
It's a great way for little hands to create gorgeous Christmas trees.
Button Christmas Tree Craft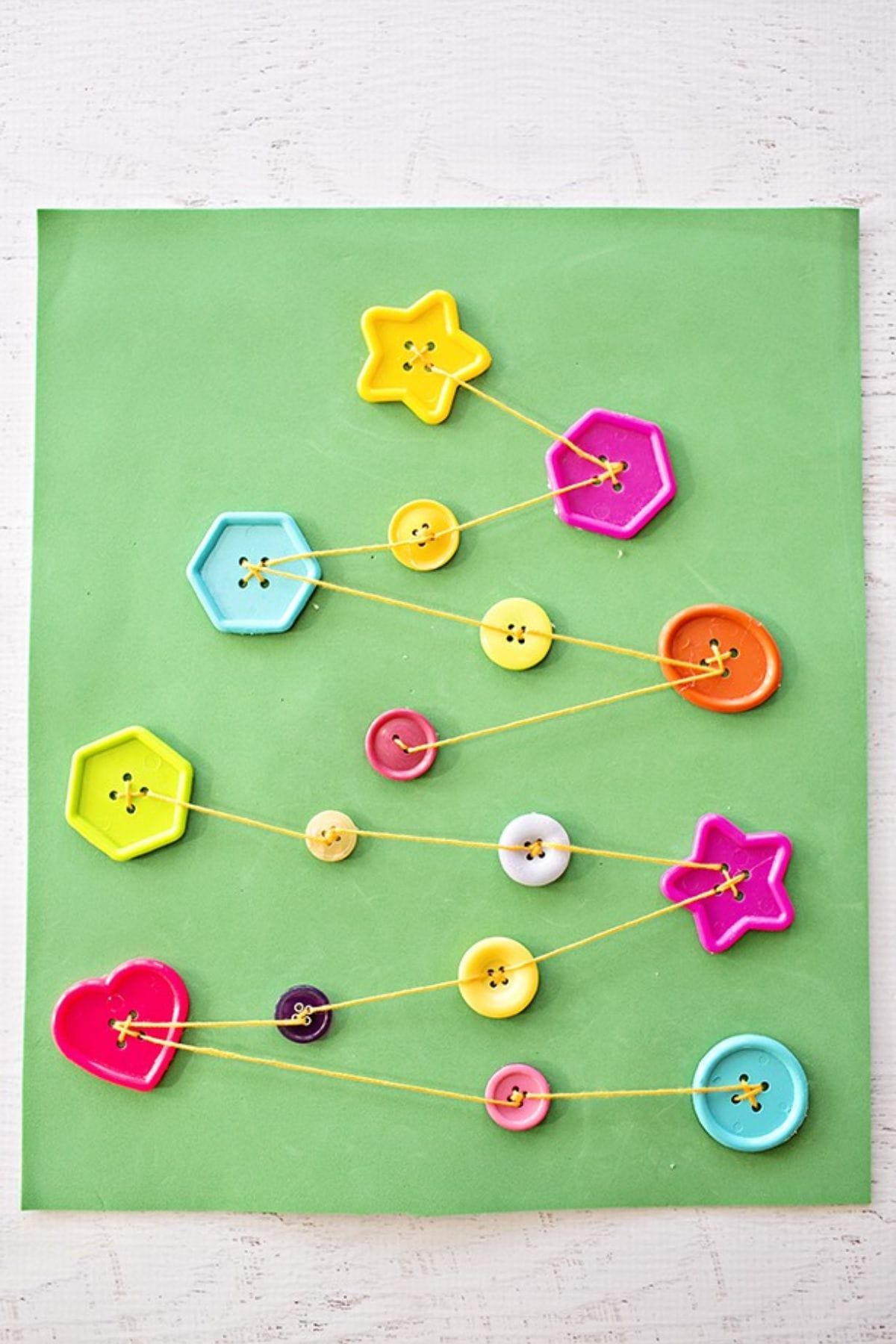 This cute button Christmas tree craft is perfect for preschoolers!
The colorful buttons are connected with yarn or ribbon.
Paper Plate Christmas Tree
Heres a fun and unique idea for a kids craft. Making a paper plate Christmas tree.
Roll the tree from the paper plate and add the tree fringe with construction paper. Then decorate with yarn and glitter.
Clothes Pin Christmas Tree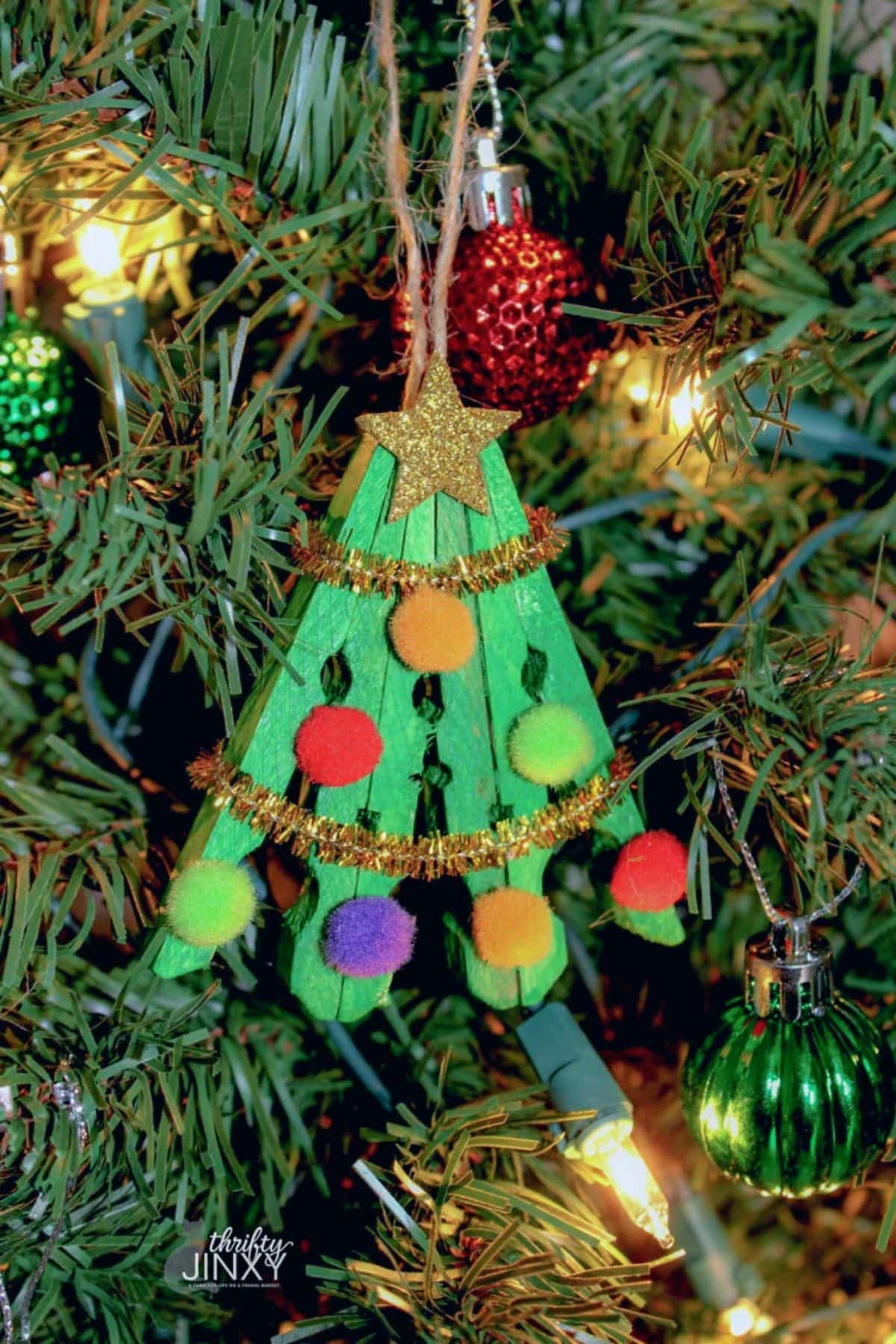 How about this fun Clothes pin Christmas tree craft. It's fun for young kids to make and can easily be turned into a sweet homemade Christmas ornament.
Yarn Scrap Christmas Tree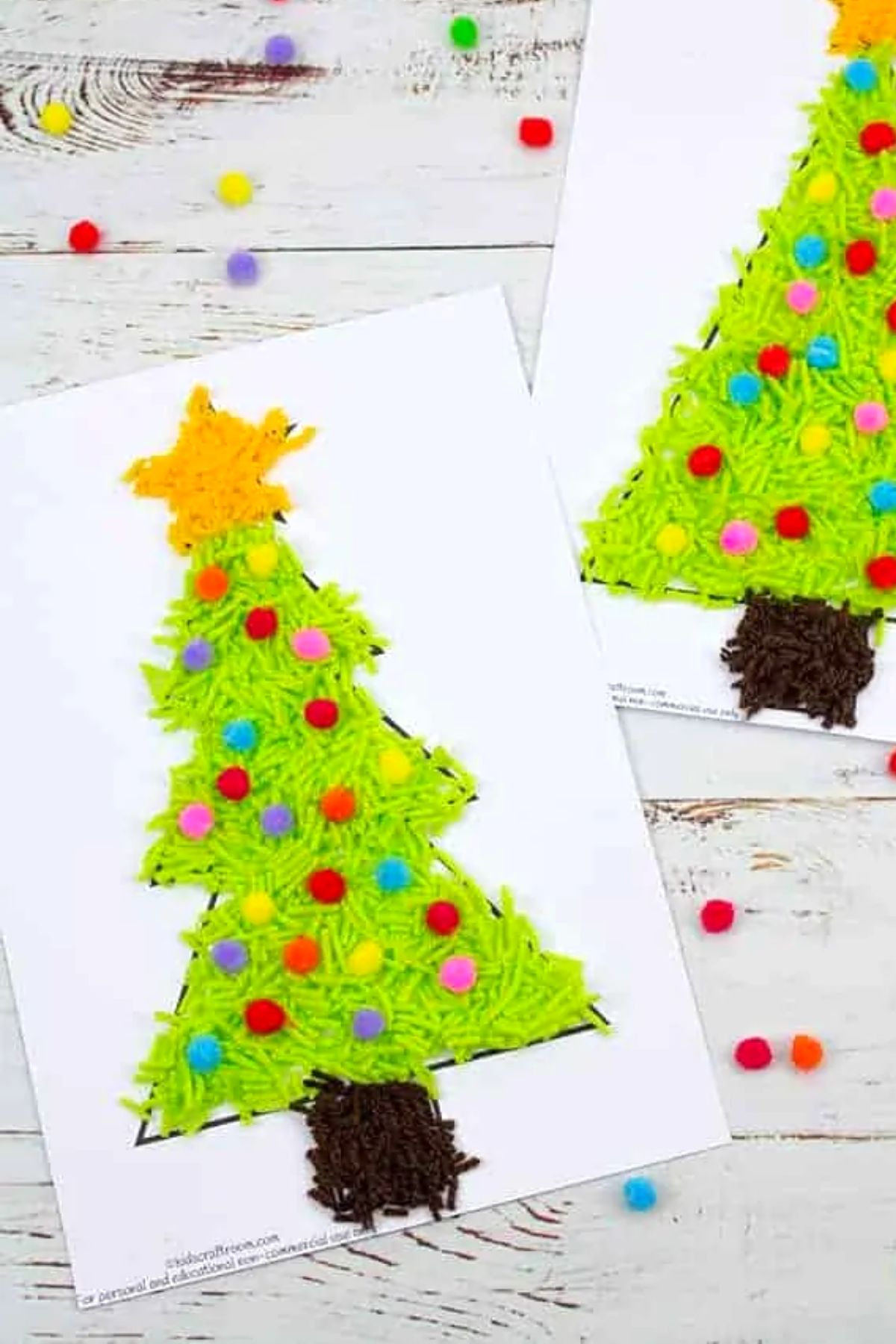 Here's another fun Christmas tree craft, a yarn scrap Christmas tree.
It makes for a great sensory activity and the trees end up so stinking cute.
Felt Christmas Trees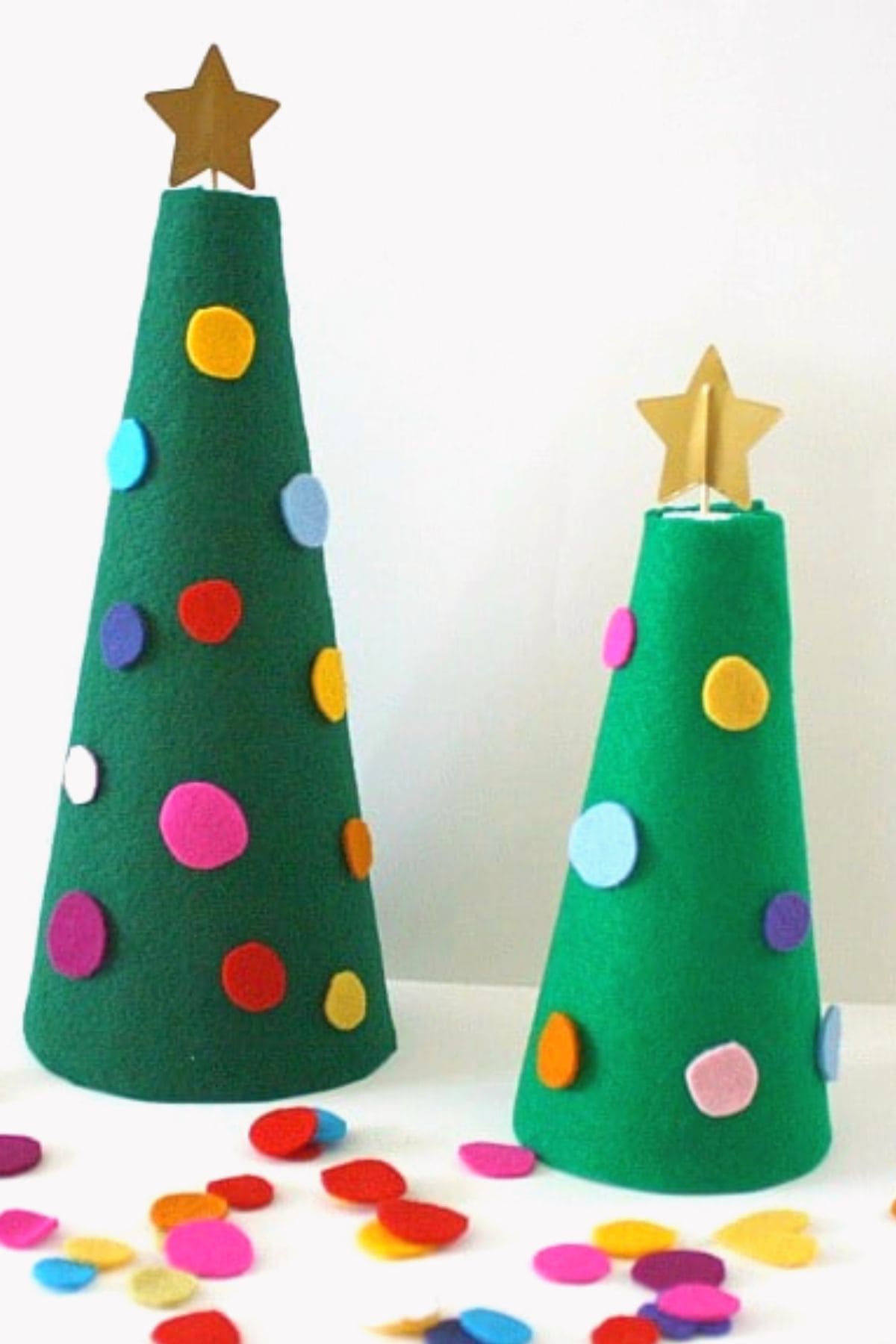 Another adorable one is this felt Christmas tree craft. You can make the base Christmas tree for them then let them decorate it!
It's a fun activity that'll keep them busy for a while, while getting into the holiday spirit. Plus they make for cute decor too.
Salt Dough Christmas Tree
A classic Christmas craft is this salt dough Christmas tree craft. I love the little fingerprints pressed into the Christmas tree creating the ornaments.
It's a lovely keepsake perfect to hang on the tree every year as a sweet reminder of the younger years.
Funky Christmas Tree Ornaments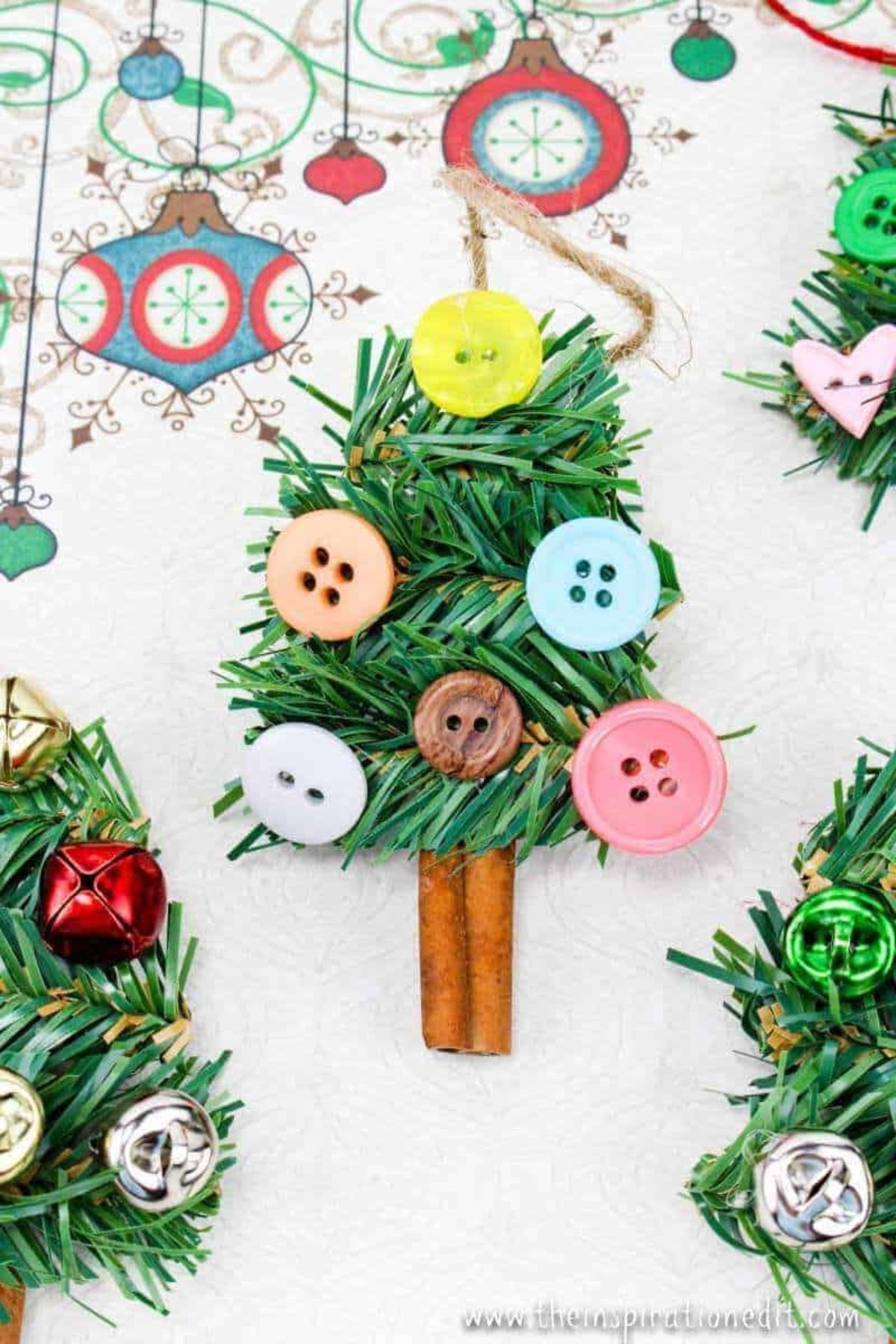 I'm kind of in love with these funky Christmas tree ornaments. They're made from cinnamon sticks and Christmas wreath garland.
They then fasted pretty colored buttons and lots of little bells. I think this may be one of my favorite kids crafts on this list!
Simple Christmas Tree Activity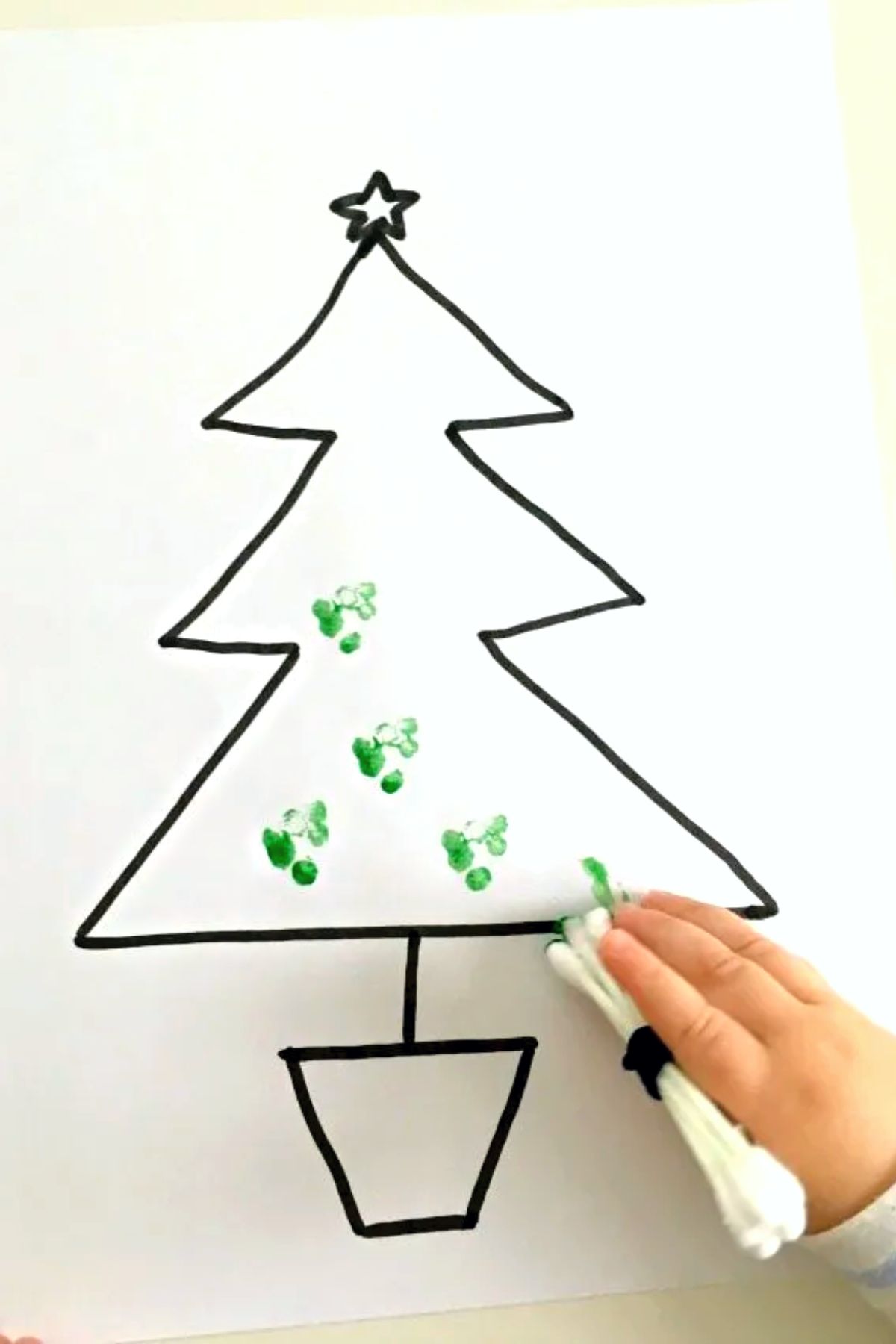 This simple Christmas tree craft is a great activity for preschoolers to develop their fine motor skills.
They can decorate the Christmas tree using a "q-tip paintbrush." It's a great way for them to build those muscles in their hand and develop dexterity.