Elf Popsicle Stick Craft for Kids
Today's craft is a fun little elf craft for kids! It uses popsicle sticks and quite a bit of string. But they're fun and make fantastic Christmas ornaments.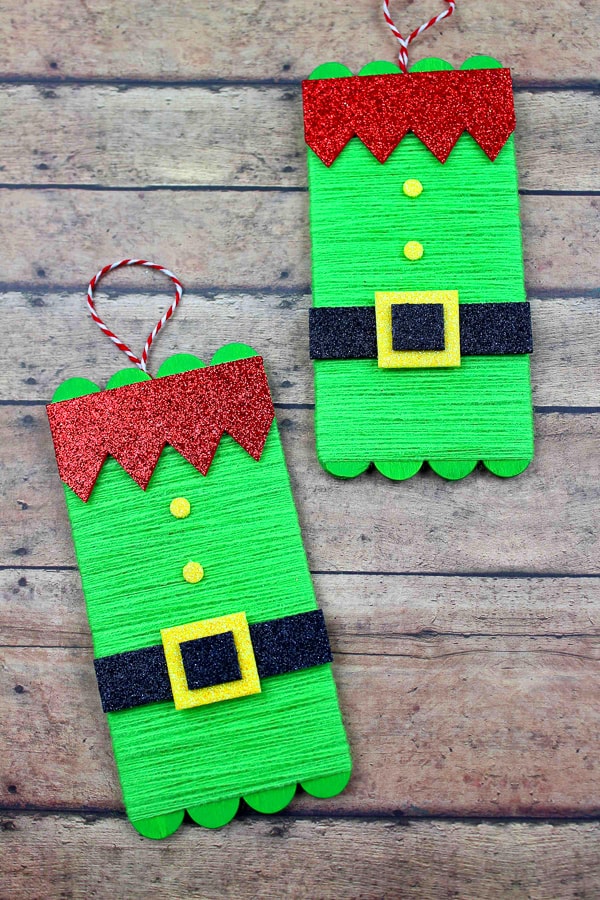 We've been making tons of winter crafts with the kids.
And our kids especially love fun Christmas crafts. This fun popsicle stick elf craft is no exception!
Plus it involves their favorite crafting supplies, like popsicle sticks, paint and string!
It's a fun Christmas craft that makes a really cute DIY Christmas ornament.
We'll even show you how to make your own elf ornament in this step-by-step tutorial.
Make sure to check out more of our easy craft ideas for kids.
Let's jump in!
Supplies Needed for Popsicle Stick Elf Craft
To make your Christmas elf ornament, you'll need the following craft supplies:
4 Popsicle Sticks

Green paint

Green string or yarn
Glitter foam sheets (We used black, red and yellow)
Ribbon or decorative string
You'll also need a few basic supplies like:
Paintbrush

Scissors
Glue
Hole punch
How to Make This Adorable Christmas Elf Craft
To make these cute little elf ornaments, start by gluing the 4 popsicle sticks together all in a row and paint them green, like shown below.
Once your popsicle sticks are completely dry, wrap the popsicle sticks with the green-colored string, until it's completely covered.
You'll still have the very tops and very bottoms of the popsicle sticks showing through.
This will be the base of the elf's body.
Now out cut out a 1/2 inch strip from the black glitter foam sheet to create belts for the elves.
Glue them toward the bottom 1/3 of the elfs body.
Can you see a little elf tunic starting to form?
Now cut out a square slightly wider than your belt, to create a buckle for your elf's belt and glue it to the center of the belt.
Then cut out a smaller black square to create a center for the buckle.
Glue it to the center of your yellow square.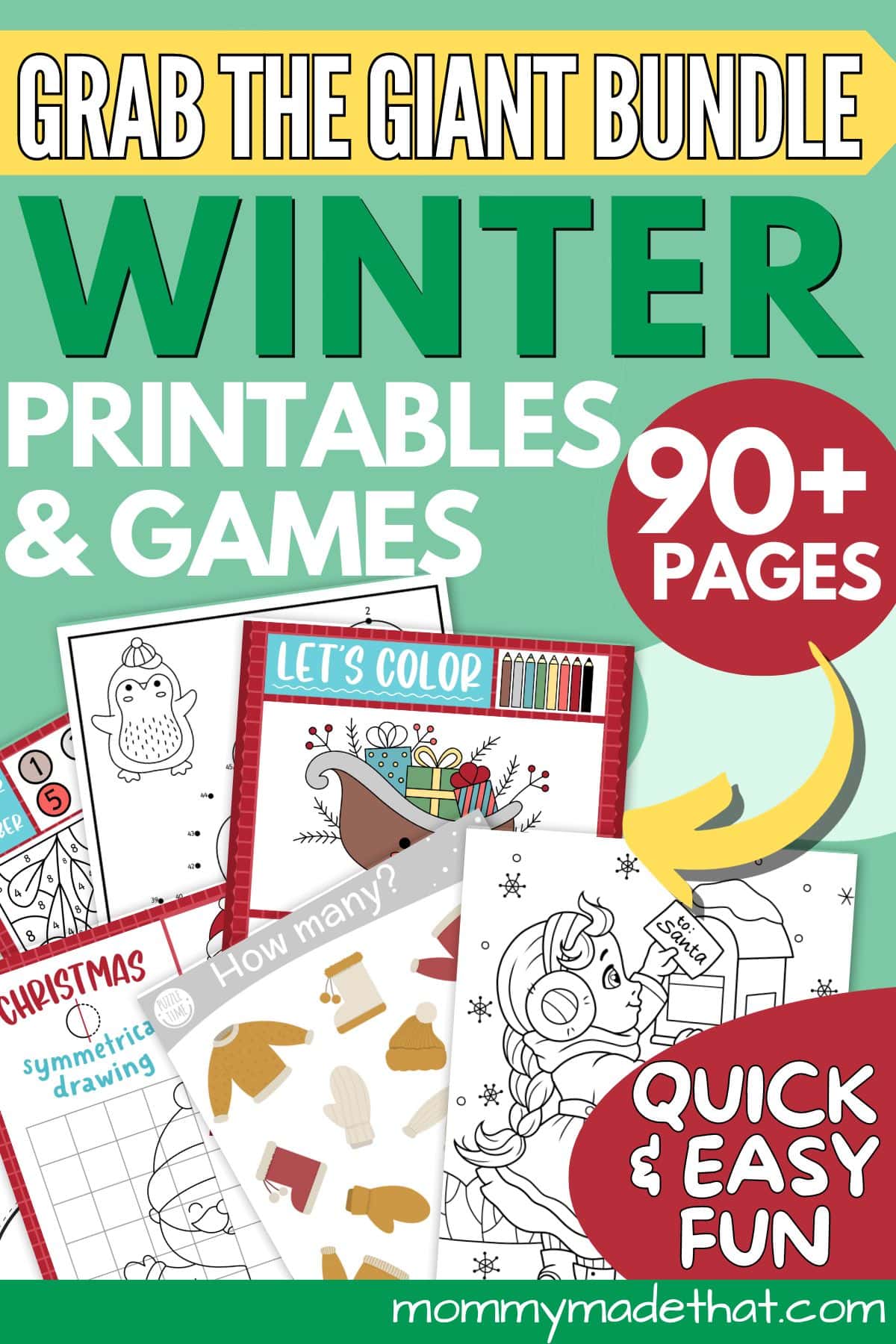 To make the elf's collar, cut out a strip with a zig-zagged pattern on the bottom, from the red glitter foam.
Glue that to the top of the elf ornament, where the string starts.
Then use a hole punch to create a few circular buttons for your elfs suit and glue them below the elf collar.
Finally, fashion some ribbon or some extra string to create a loop in the back of the elf, so that you can hang your little elf up on the Christmas tree!