Christmas I Spy (Free Printable Christmas Activity!)
Looking for a fun Christmas I Spy game? We've got a couple of free printable ones for you to grab. They make for a great Christmas printable and are perfect for whipping up a little festive fun.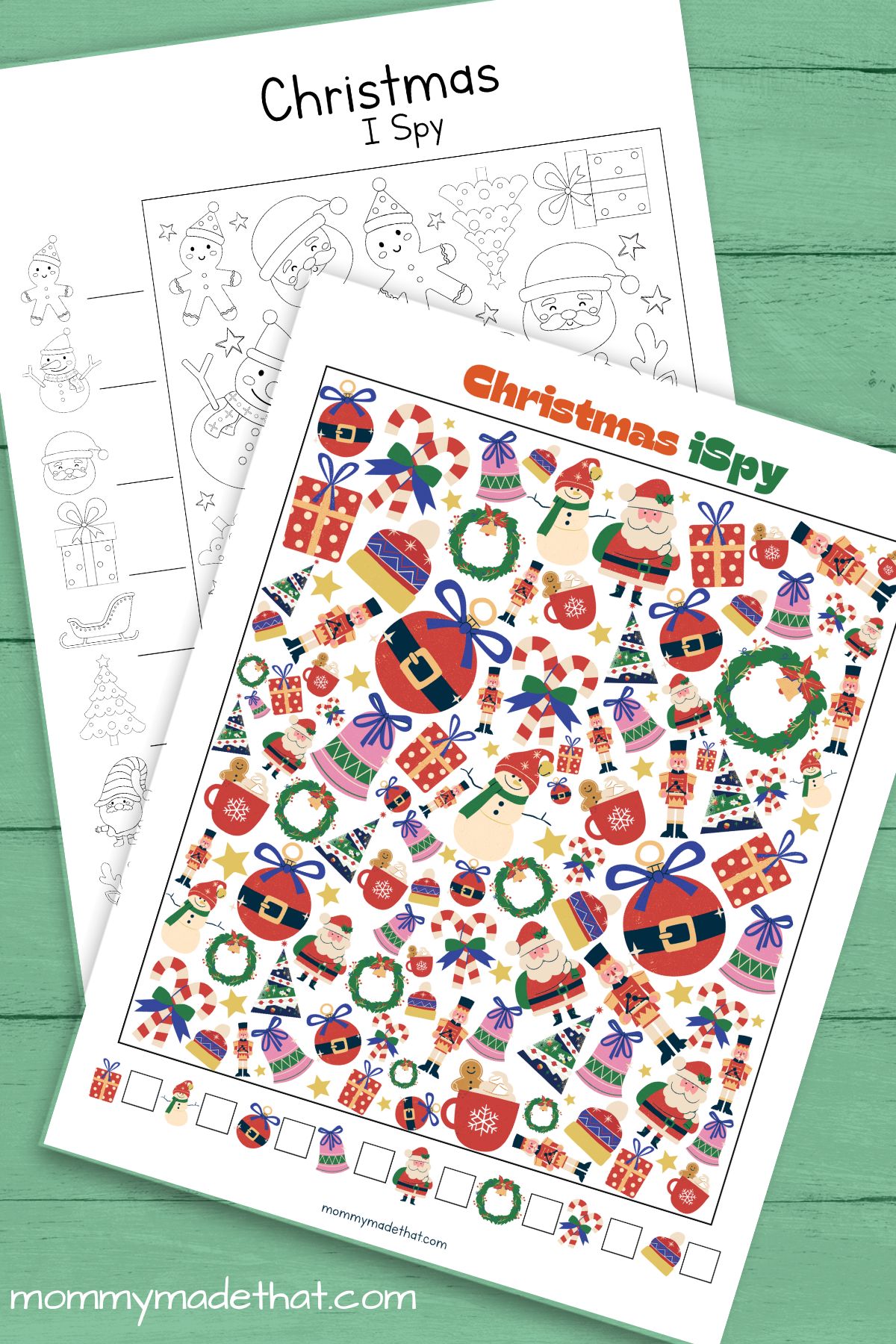 If you're looking for a fun Christmas printable activity, this cute I spy printable is a great one!
We provide two different versions of Christmas I Spy. The first one is a colored version. It's the harder version of the two and will keep anyone entertained for quite a while.
The second version is an I spy coloring game. Kids can color in each item as they find it.
For each version we also provide an answer sheet, making this a great classroom activity.
We also have other fun printable Christmas games like our roll a snowman game and our Christmas Bingo.
Benefits of I Spy Games
Not only are they a fun activity and help bring a little holiday cheer, but they have lots of other benefits as well.
I spy games are great for kids and adults alike! They can help improve focus and attention span.
When kids are engaged in an I spy activity, they are required to stay focused on searching for specific objects or details in the image.
This can help them improve their focus and keep them from getting distracted.
They're also great for working on counting skills.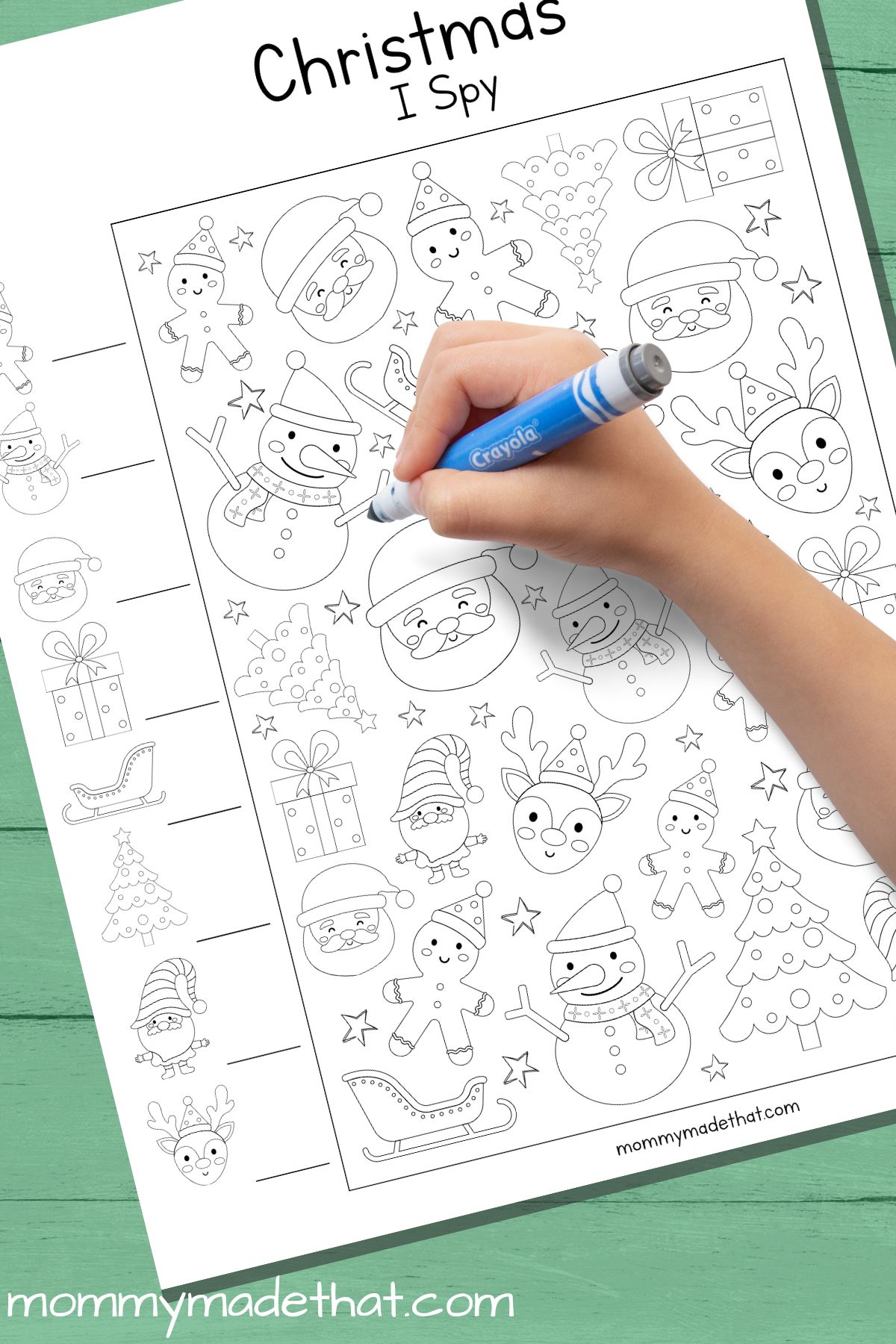 Another benefit of I spy activities is that it can help kids develop their observation skills.
When they are looking for specific objects or details in an image, they are forced to pay attention to what is going on around them.
This can help them become better observers and notice things that they may not have otherwise paid attention to.
Christmas I Spy Printables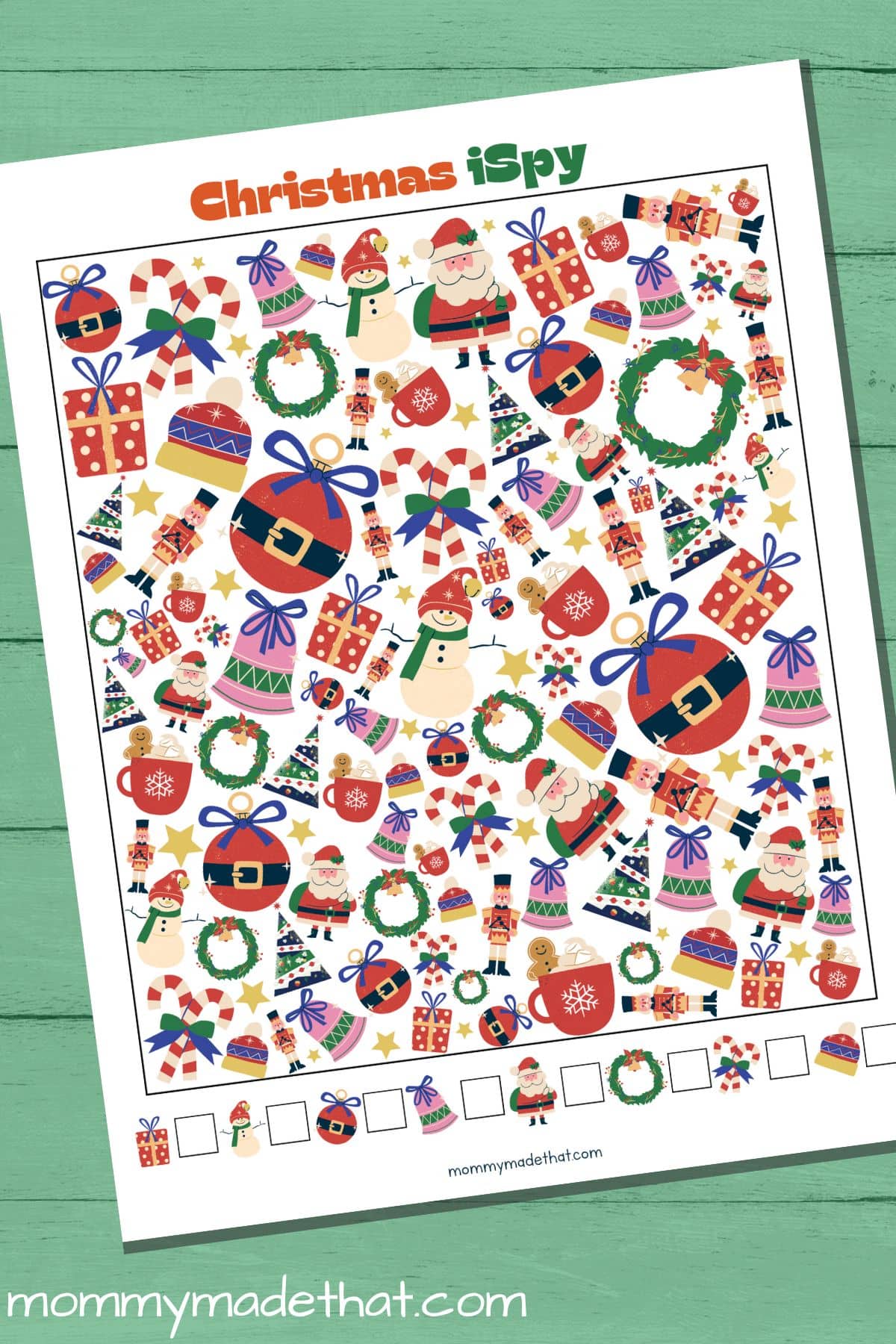 Our first Christmas I spy printable includes lots of fun bright colorful Christmas figures and icons, including Santa, a snowman, presents, candy canes and wreaths.
It's great for adults and older kids. Or to do as a family activity together.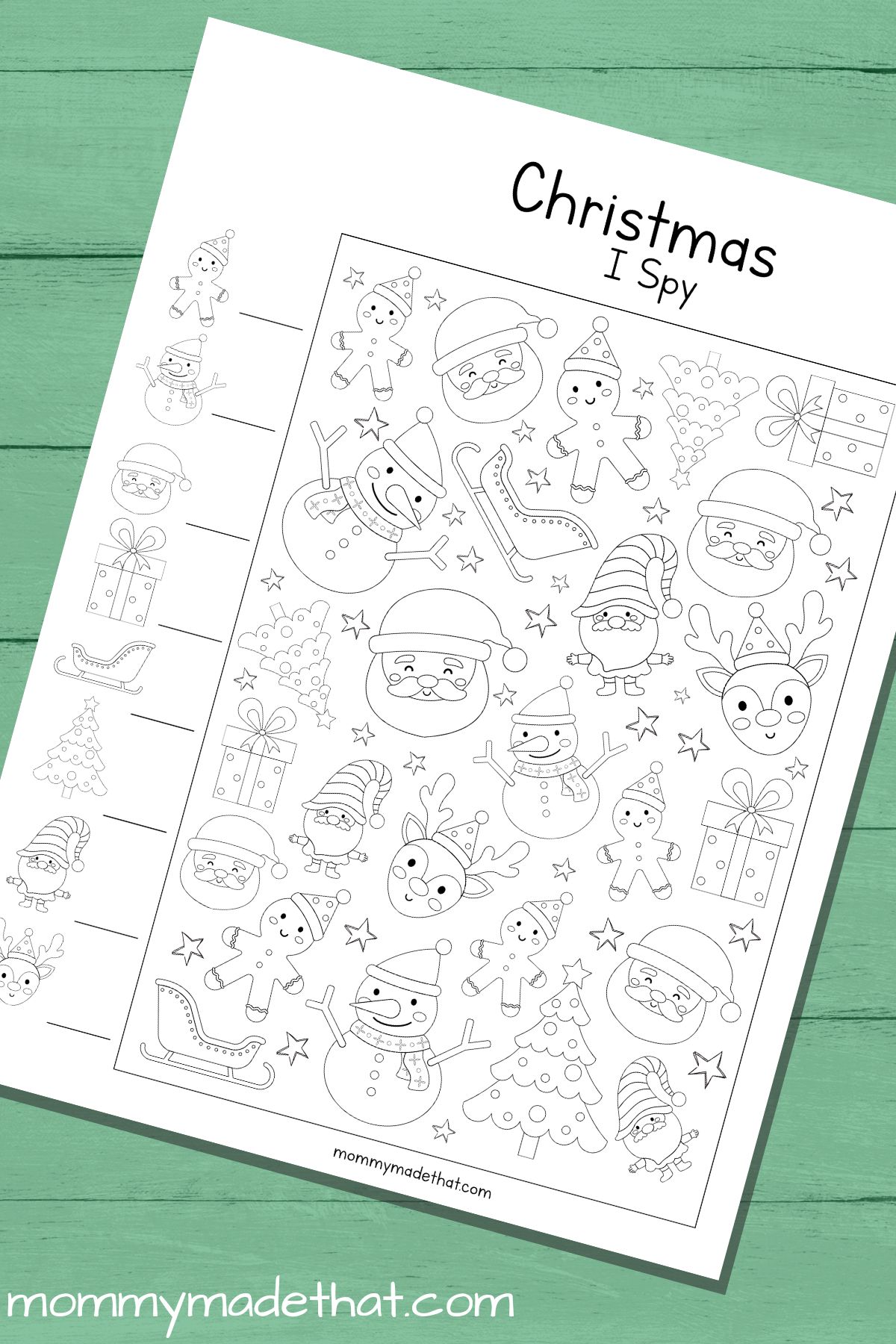 Our second Christmas I spy game is a printer-friendly black and white version. It's great for younger kids, and you can use it as is, or as a fun coloring sheet activity.
The kiddos can color in each item as the find them and put a tally mark near the items on the side to show how many of each item there is.
These are great to use in the classroom, or for keeping kids busy during Christmas break.
We also provide a free answer key for both versions, to show the correct number of items for each page.
Grab the Free Printables
To grab the free printable Christmas I spy games, put your email in the box below. We'll send the free Christmas printable straight to your inbox.
Then download them and print them on regular paper and get to playing!
Or you can laminate them or put them in a paper protector and use dry erase markers to mark off each of the times as you play.
These are for personal or classroom use only please, not for commercial use. Thank you!
We hope you enjoy this fun I spy game! And be sure to check out some of our fun Christmas crafts for kids!