Super Cute Printable Christmas Gift Exchange Game
Today we have this fun and free printable Christmas gift exchange game. It's perfect for any holiday gift exchange parties you have this year.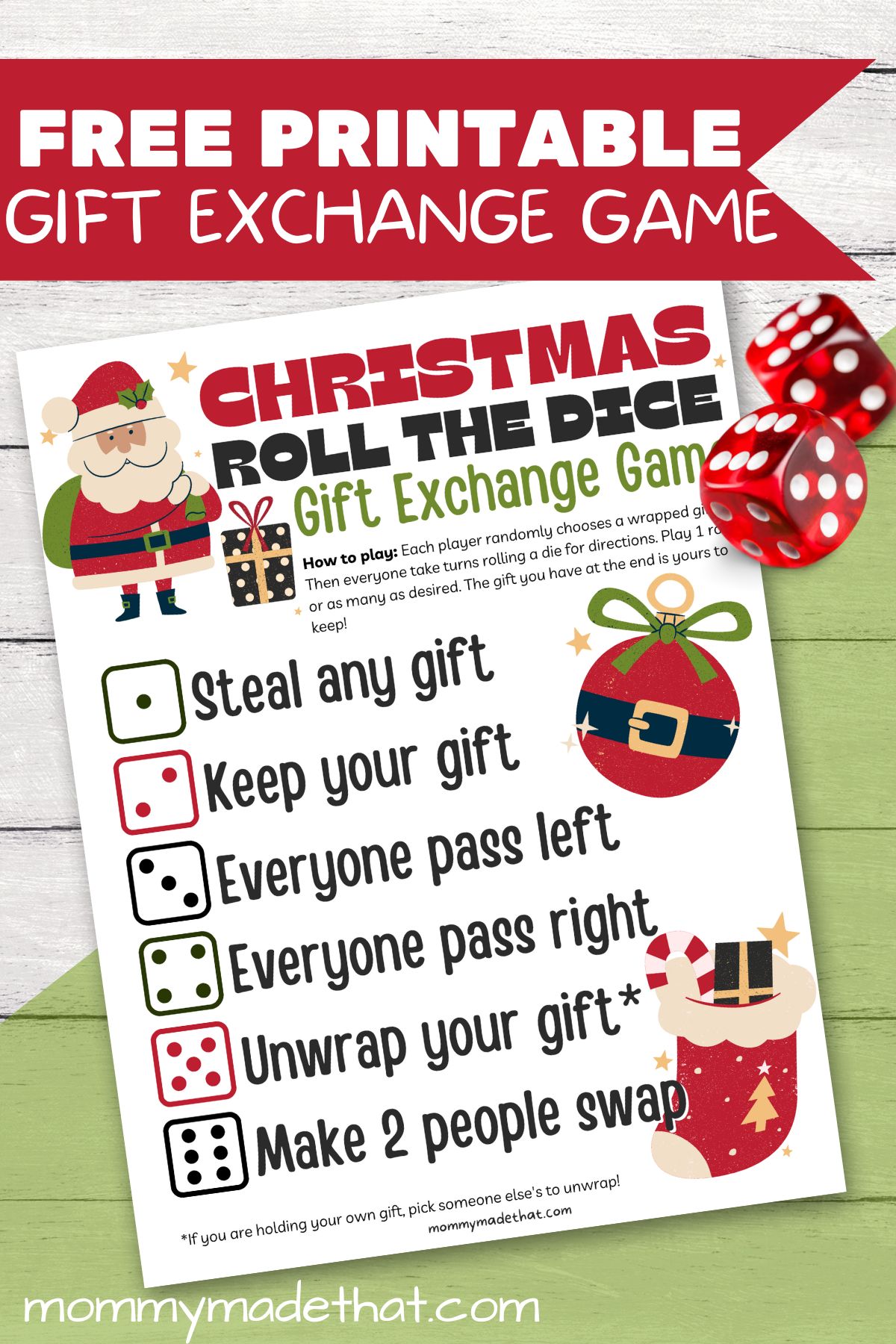 Do you need a fun and easy way to exchange gifts with your friends and family this holiday season?
Then check out this free printable Christmas gift exchange game!
Just download the PDF, print it out, and you're ready to go!
This game is perfect for large groups, as it can be played with any number of people.
We have lots of fun Christmas printables and printable Christmas games, like our Christmas scavenger hunt and our pin the nose on the snowman game.
How to Play the Christmas Gift Exchange Game
Before the party, make sure everyone knows to get a gift for the gift exchange.
Set a money limit that's agreeable to everyone and decide if you'll be doing thoughtful gifts, silly gifts or a combination of the two.
Make sure they know to wrap them to keep what's inside a secret.
Then have all the guests bring a gift to the party. Make sure you grab one too if you plan on playing.
To start the gift exchange, have everyone sit in a circle. Place all the gifts in the center and take turns picking a gift from the pile.
Grab a pair of dice. If you don't have real dice you can grab our printable dice template and make your own paper dice.
Then, once everyone has a gift, they can start trading with each other using the roll-a-dice printable.
The Rules: This is a roll-a-dice game. This means the number on the dice decides what the player will do.
So if they roll a one, then they get to steal any gift, etc.
Here are the numbers and what they mean.
One: Steal any gift
Two: Keep your gift
Three: Everyone passes their gift to the left.
Four: Everyone passes their gift to the right.
Five: Unwrap your gift.
Six: Make two other people swap.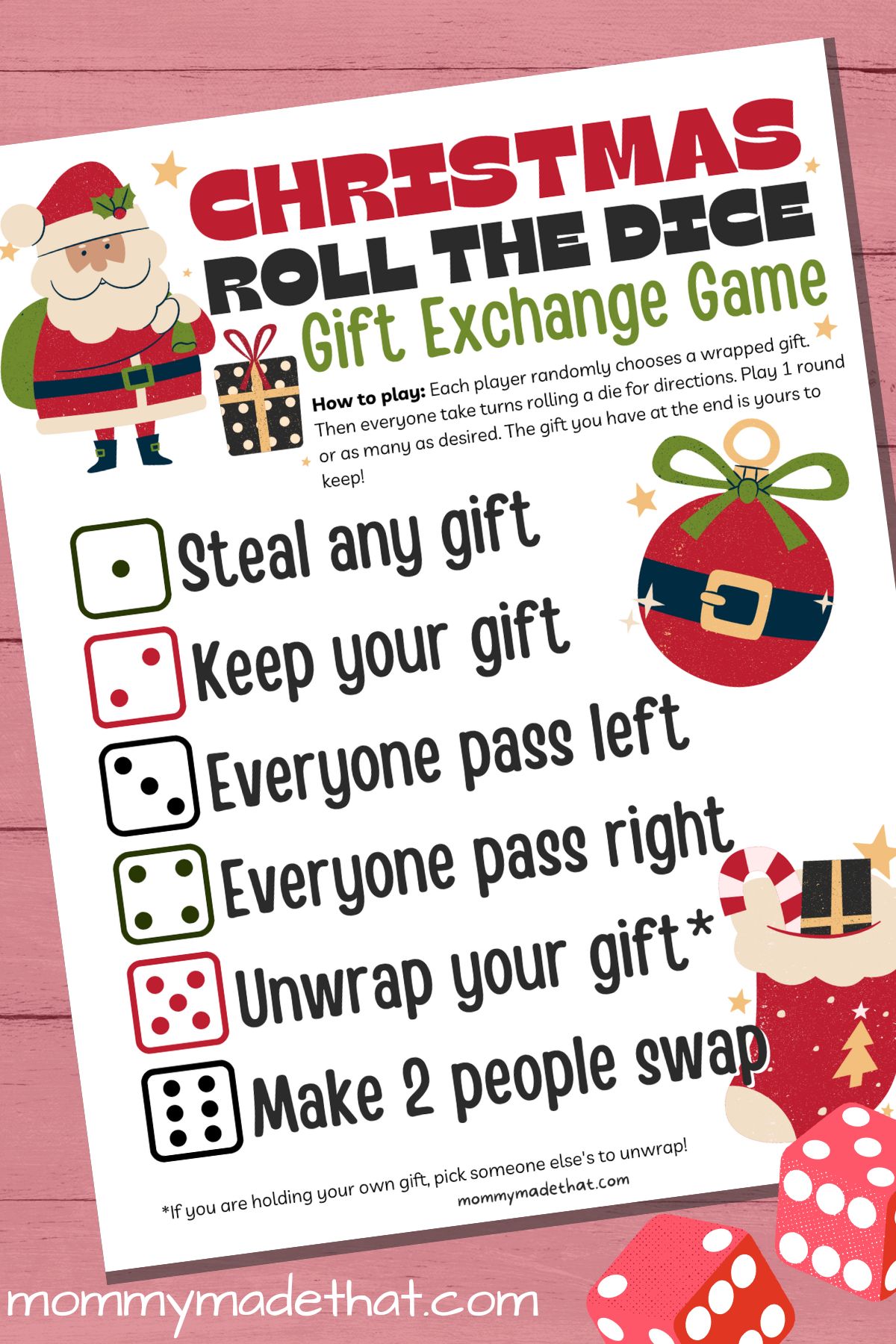 Grab the Christmas Gift Exchange Printable
To grab the completely free Christmas gift exchange printable, just put your email in the box below.
We'll send the printable straight to your inbox.
The printable PDF is for personal use only, not for commercial use.
This game is sure to get everyone in the holiday spirit, and it's a great way to make sure that everyone gets a chance to get a fun gift.
So why not give it a try this year?