Printable Daffodil Craft (With Free Template)
Looking for a cute daffodil craft template? We've got a fun free one right here! Perfect for crafting your own paper daffodil.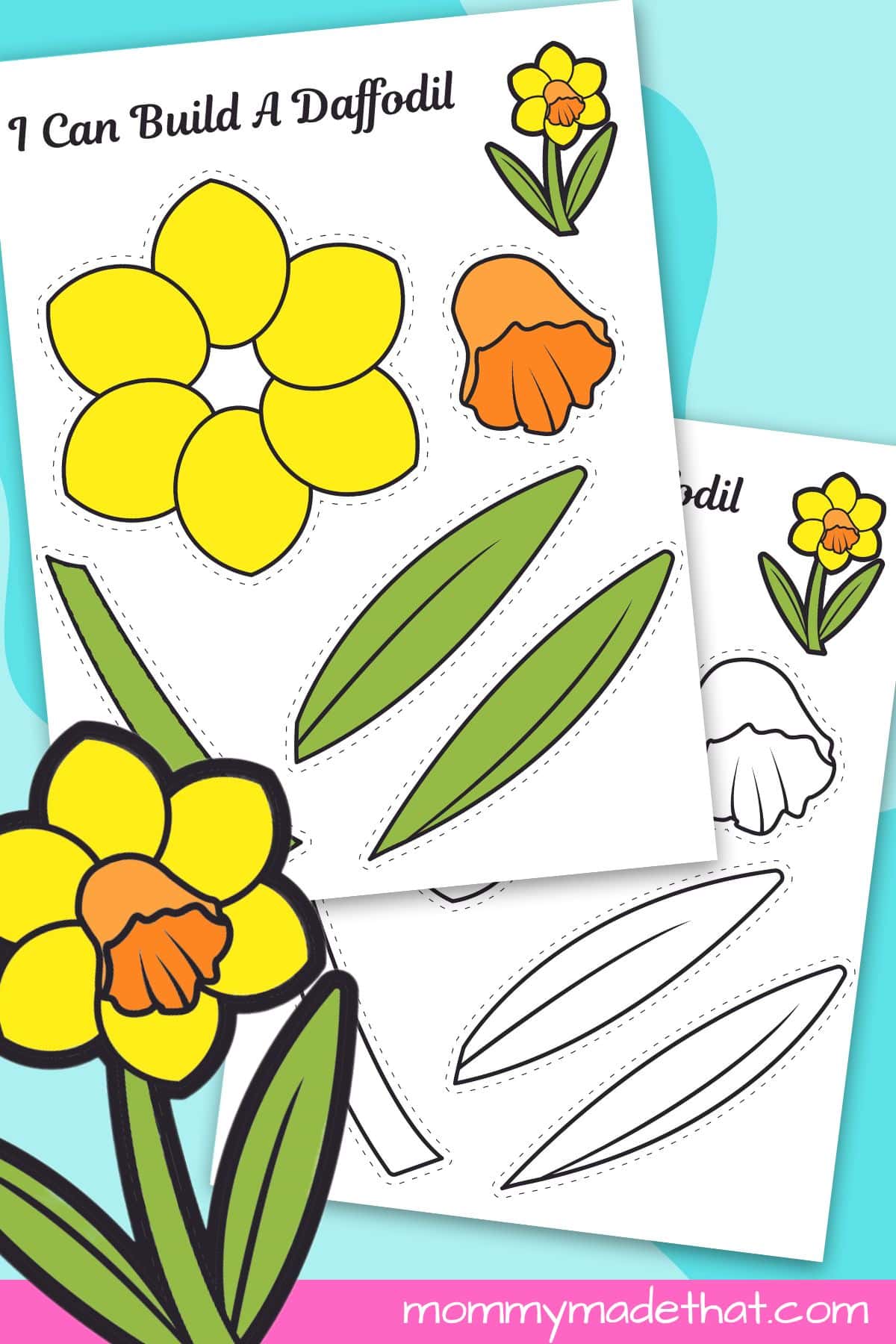 Welcome to our enchanting Printable Daffodil Craft Template!
This delightful paper flower craft is perfect for individuals of all ages looking to infuse a burst of sunshine and creativity into their day.
This fun spring craft for kids has easy-to-follow instructions that will guide you through the process of transforming ordinary paper pieces into a beautiful daffodil that's sure to brighten any room.
Whether you're seeking a calming solo project or a fun group activity, this daffodil craft template is just the ticket to unleash your inner artist and create a lovely floral masterpiece.
Let's dive in and let your daffodil bloom!
And be sure to check out our other printable flower craft templates like our dasiy craft template and printable sunflower craft.
The Daffodil Craft Templates
We've got two versions of this daffodil craft template. The first one is a full color version. Just print out the template and cut out the pieces.
Then craft your daffodil together.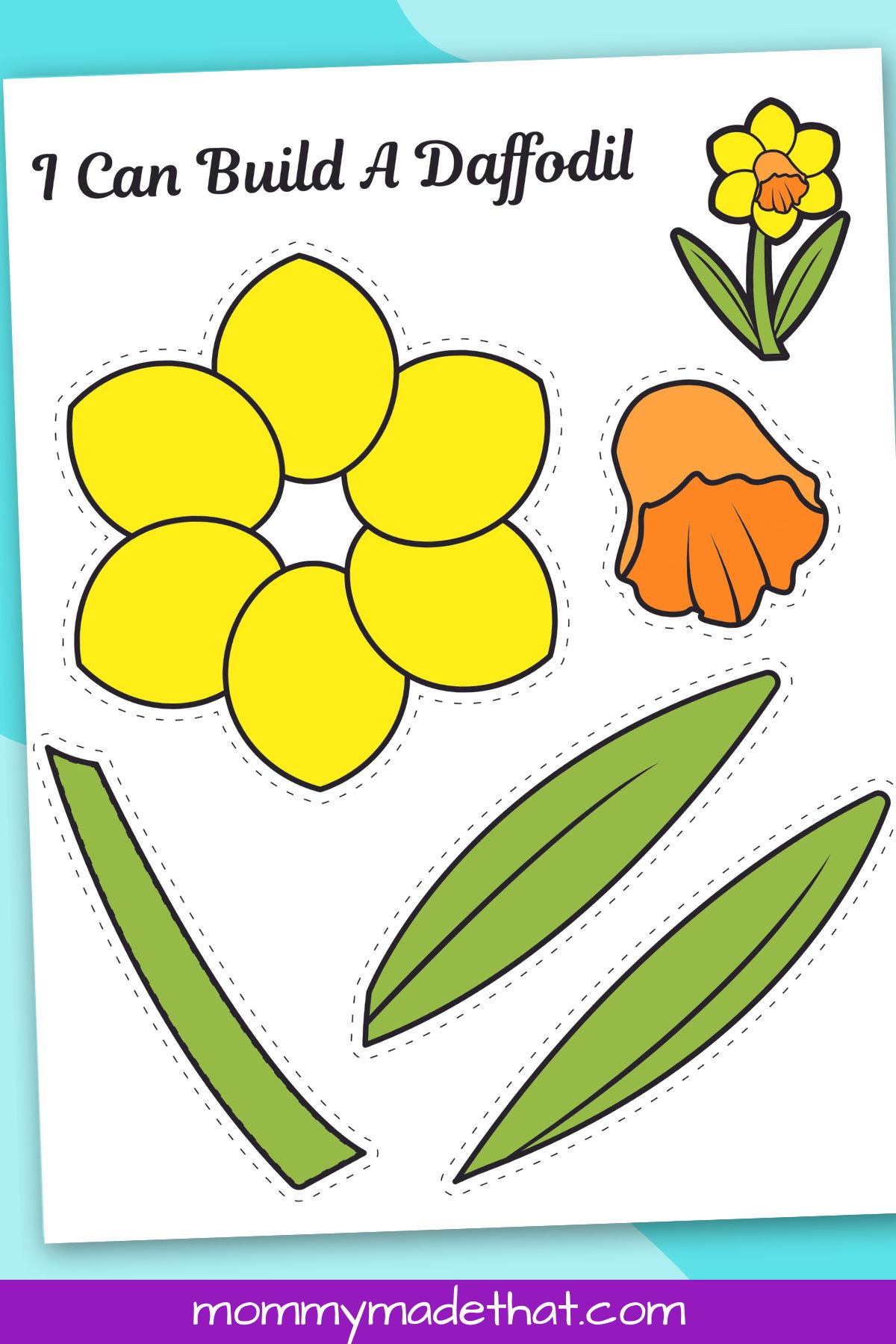 Our second one is perfect for those needing a printer friendly version. It makes for a fun flower coloring pages and perfect for kids to color their own daffodils.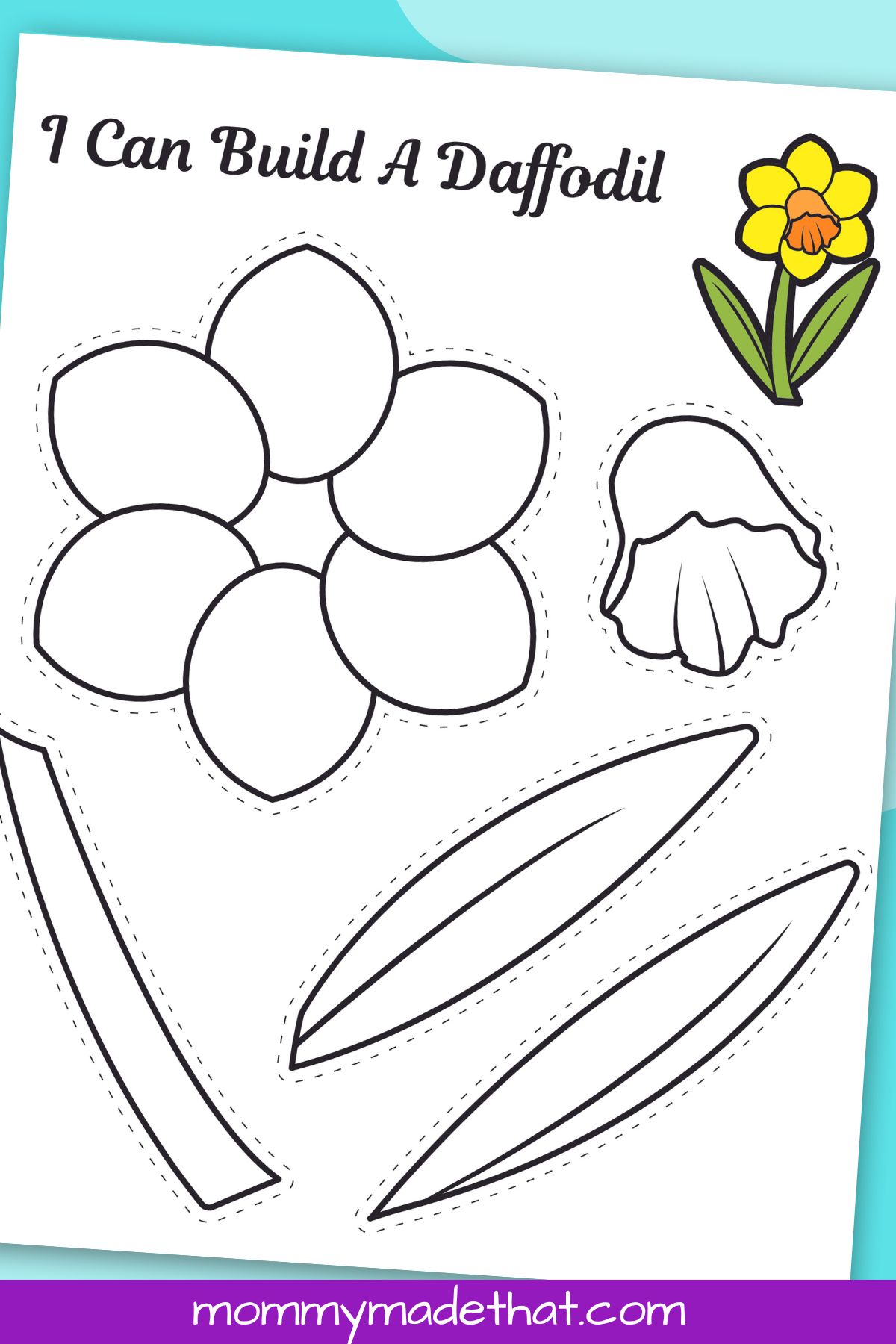 Have the kids color in the template with crayons, colored pencils or even water colors.
Then cut out the pieces and glue them together or glue them on to a bright piece of construction paper.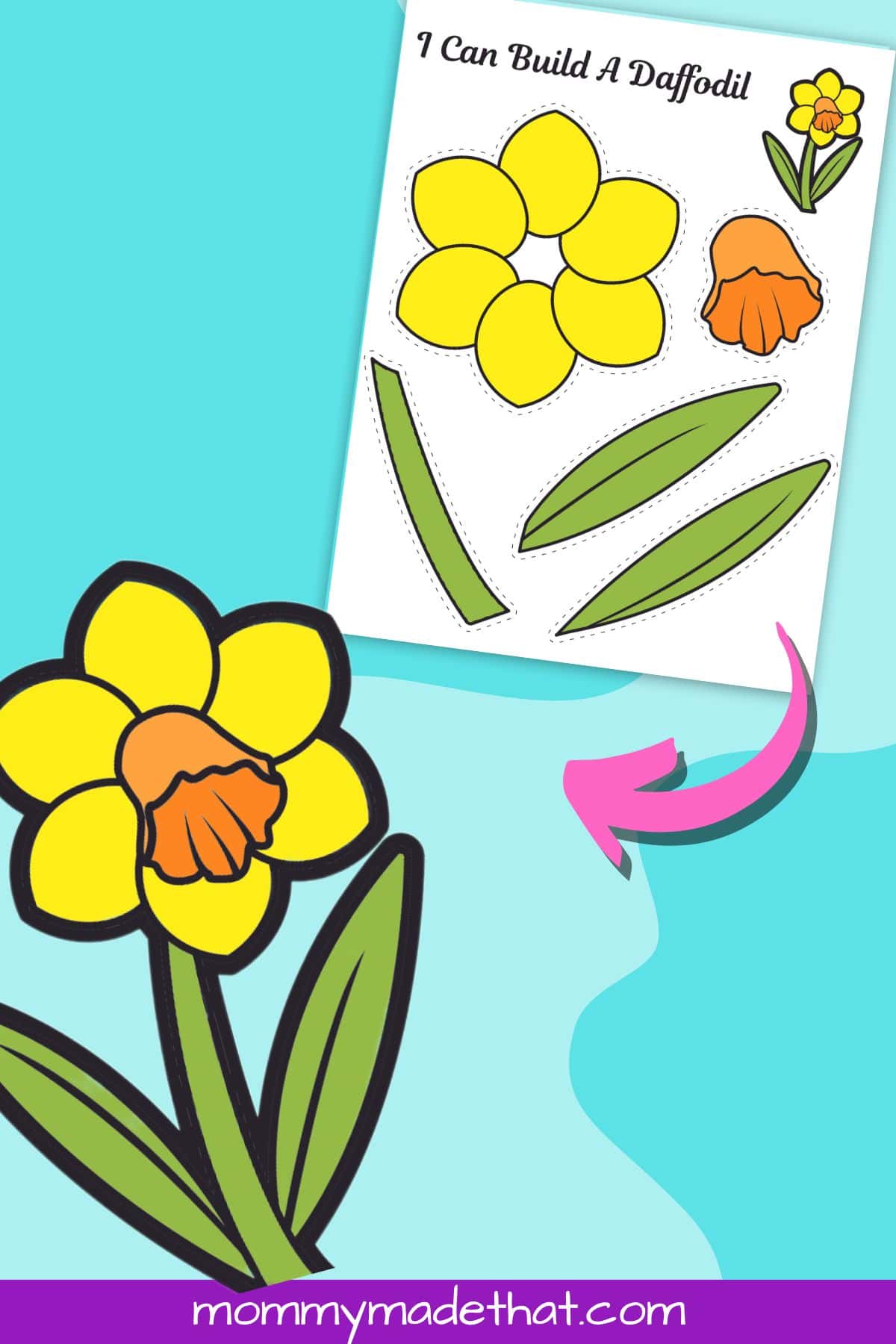 Grab the Free Printable Daffodil Craft
To grab the free printable templates, put your email in the box below. We'll send them straight to you inbox.
These are for personal or classroom use only please. Not for commercial use.
Thank you! Enjoy!
Printing Tips
When you download the PDF, both version will come in one file. Just go to your printer settings and under the setting print pages, type in the page number you want.
This will save your paper and ink if you don't want both versions.
We hope you enjoy the daffodil craft template! Be sure to let us know what you're using them for in the comments below!