Easy Paper Butterfly Craft
Looking for a fun and easy paper butterfly craft? We've got a cute one today! We'll even give you our paper butterfly template to make the one in this tutorial.

Spring is in the air! And we've been making lots of fun and creative spring crafts with the kids.
Today we have a super cute bug craft for kids! 
This easy paper butterfly craft is perfect for anyone wanting to make a cute colorful butterfly in a snap.
With just a few pieces of colored craft paper and our butterfly template, you'll be cranking out several cute butterflies in no time!
Supplies Needed for this Easy Paper Butterfly Craft
Colored craft paper
Scissors
Glue Stick
Pen
Paper Butterfly Template
How to Make these Easy Paper Butterflies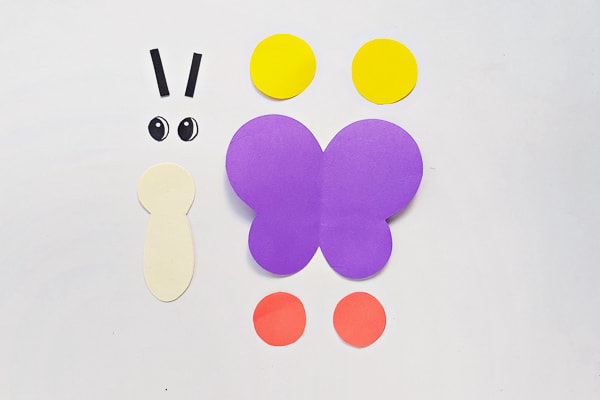 Start by choosing a few colors of craft paper or construction paper. Using our printable butterfly template, trace cut out all of the pieces of the butterfly.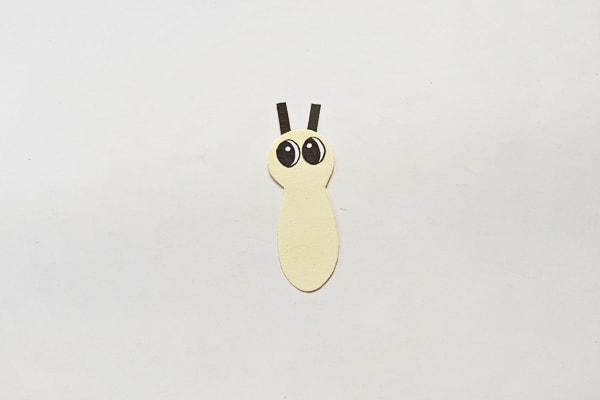 Grab the caterpillars body, and attach the eyes and antennae using the glue stick.
Now draw stripes on your caterpillar's body. You can add a smile and any accents you may like.
We added cute little red freckles on one of our caterpillars.
We added eyelashes to the other.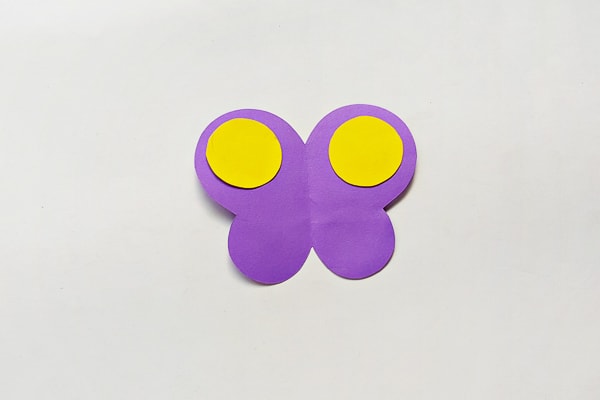 Now start decorating the butterfly wings by gluing the larger dots toward the top of the wing piece.
Next, add the smaller dots toward the bottom of the wings.
We used one color for the top part of the wings and a second color for the bottom dots. But you can use the same colors, or go wild and use 4 different colors!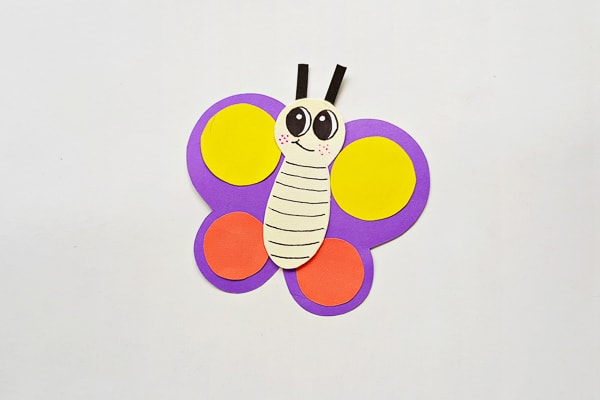 Now glue your butterfly's body on the center of the wings.
Now your butterfly craft is all done!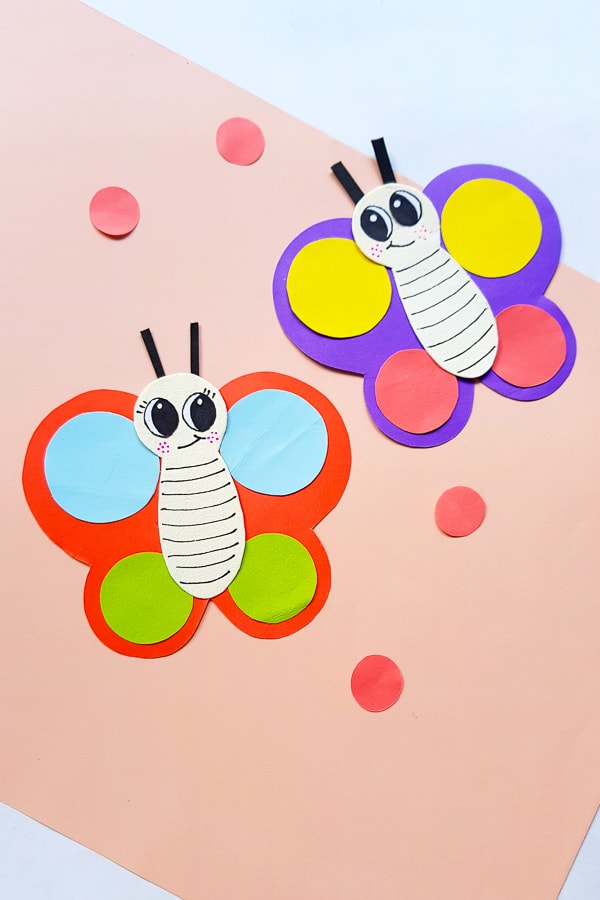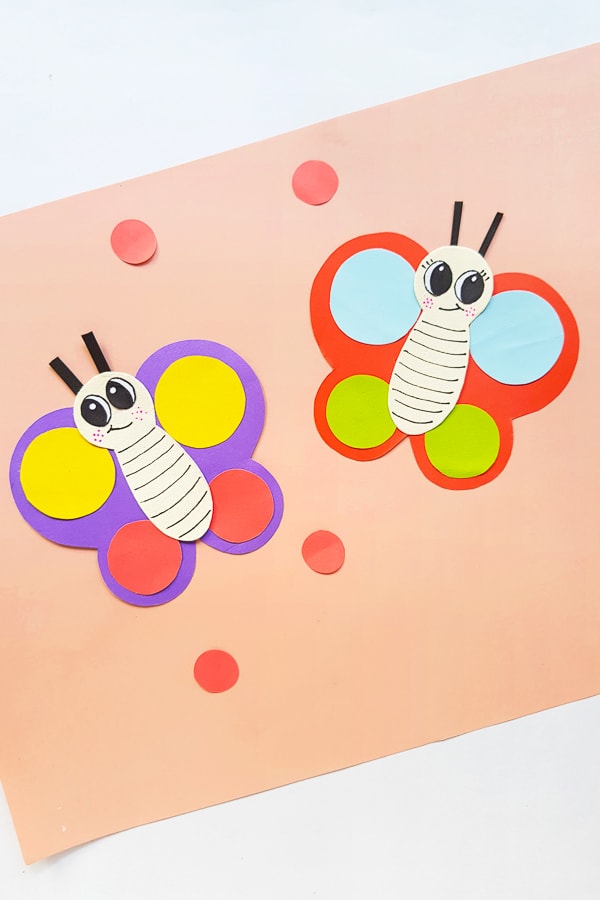 You can grab the printable butterfly template over in the crafty printable library along with tons of other fun printables.
Of coures, if your making a butterfly craft you should also make a cute caterpillar craft as!
Our favorite is this pom pom caterpillar craft for kids!
It's cute, easy and so much fun! Plus it's a good talking point to show that everything grows and changes, just like caterpillars into beautiful butterflies!