Free Printable Popsicle Templates (So many cute ones!)
Looking for a free printable popsicle template? Today we have ones that are perfect for popsicle crafts and summer time activities.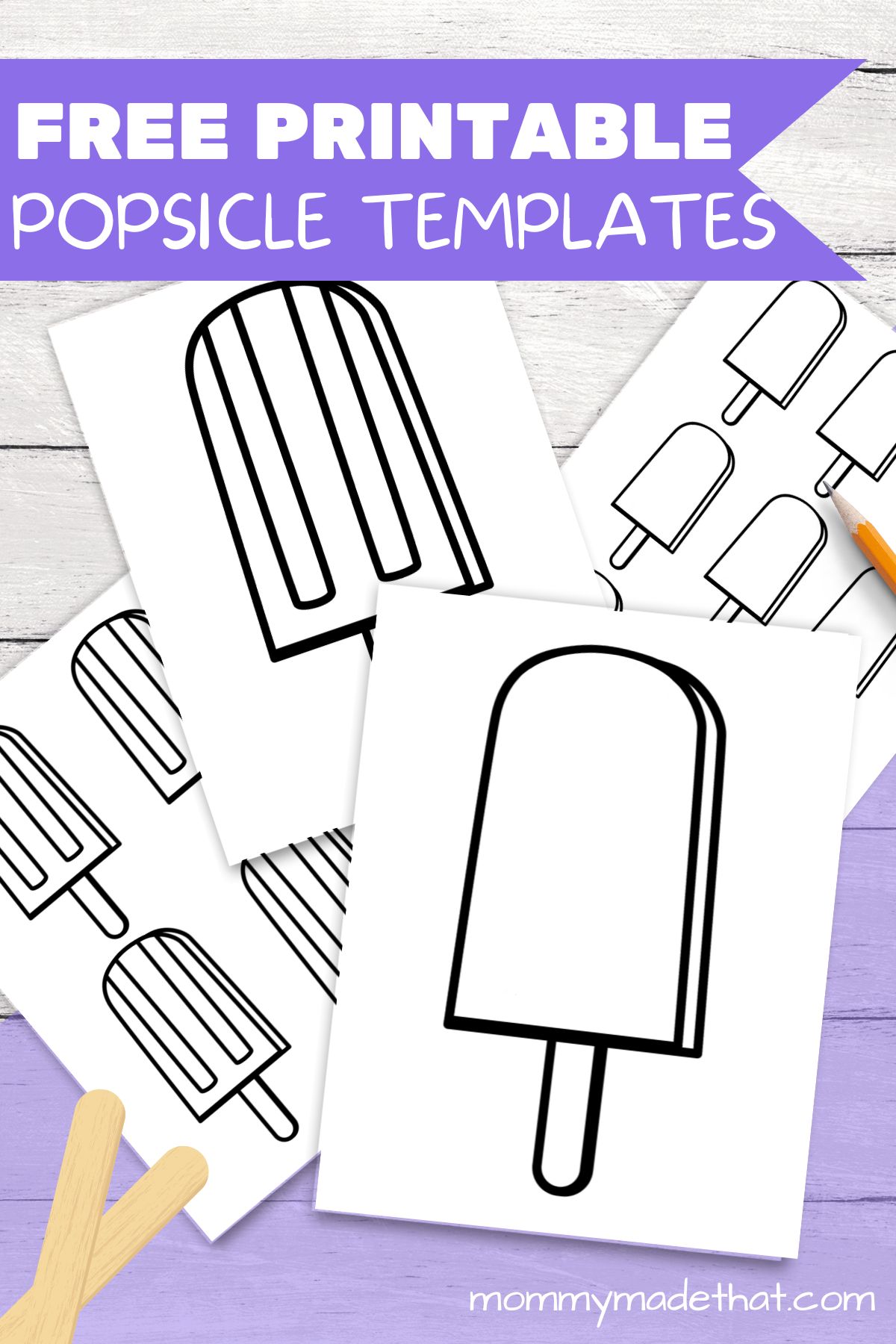 Looking for some fun activities and summer crafts to do with your kids? We've got you covered!
Our popsicle template provides the perfect way to create fun popsicle crafts and activities.
This printable popsicle template is perfect for kids of all ages. Simply print out the template, cut out the popsicles, and let your kids get creative!
They can decorate their popsicles any way they want. Use markers, crayons, glitter, or anything else you can think of.
And if the you like these, makes sure to check out our ice cream cone templates too!
Craft Ideas for Using these Popsicle Templates
Make a garland: Why not use one of a small popsicle template to crate a popsicle garland craft.
You can color them in with fun shades of pastel colors, cut them out and string them up together as a fun party decoration.
Or use them to line a bulletin board at school before summer break comes.
Art projects: Since my kids love popsicle stick crafts we like use these printables to create fun lively multimedia art projects.
First we'll glue on a popsicle stick and then start using craft paper or construction paper and make the base of the popsicle.
The we can add fun decorative things like poms poms, glitter or any thing else we can come up with to decorate the popsicle with.
Or use multimedia and but out the crayons, markers and watercolors and acrylic paints. Let them go nuts. Children will have a ton fun getting messy with all the different colors. And it's a great way to celebrate the begging of summer!
And then hang up the art work as a summer decoration!
Practice fine motor skills: We look for every opportunity for the kids to practice the motor skills.
Coloring in the popsicle outlines and cutting them out is a great way for them to practice their scissor skills.
Other Uses: Of course, you can use these popsicle cut out templates for nearly anything. You can use them as a popsicle stencil, as coloring pages or outlines.
Large Popsicle Templates
We have two different large popsicle templates. The first one is a cute popsicle outline with details.
It's fun to color the different areas in with different bright colors.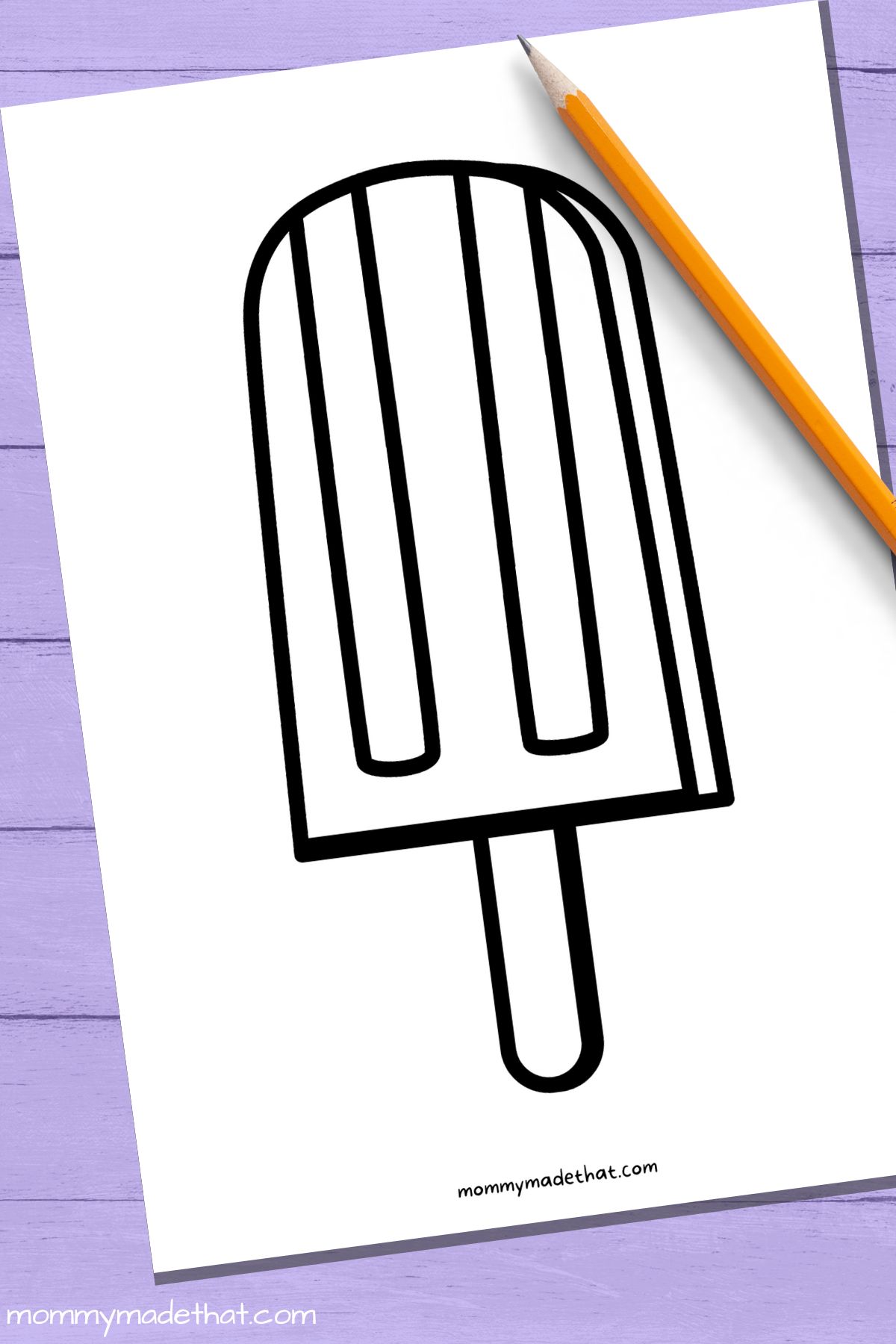 The second one is a blank popsicle template that's perfect if you have a specific project already in mind, and just need the basic popsicle shape.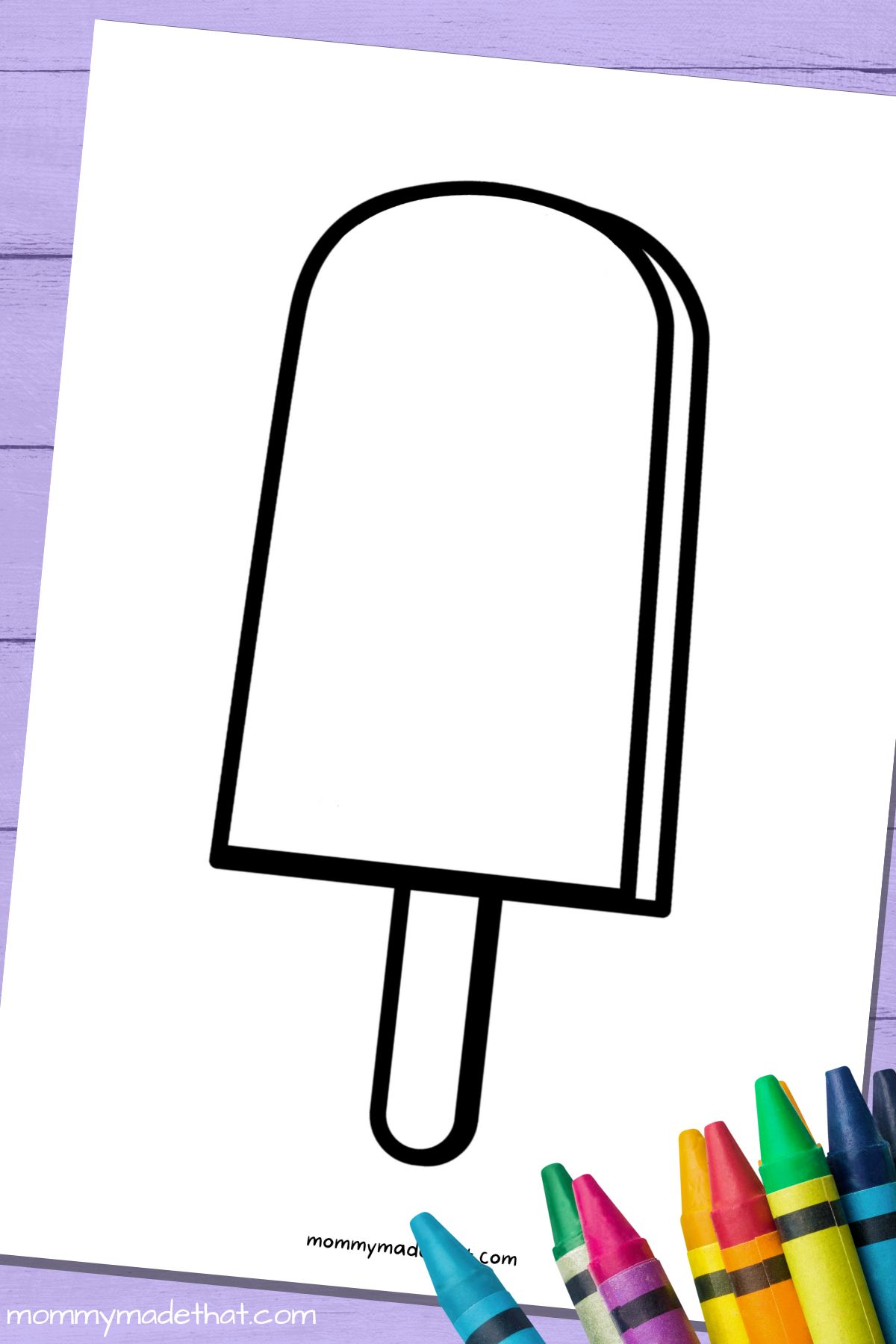 Smaller Popsicle Templates
Finally for our other popsicle printables, we have small shapes. Both the detailed ones and the basic outlines.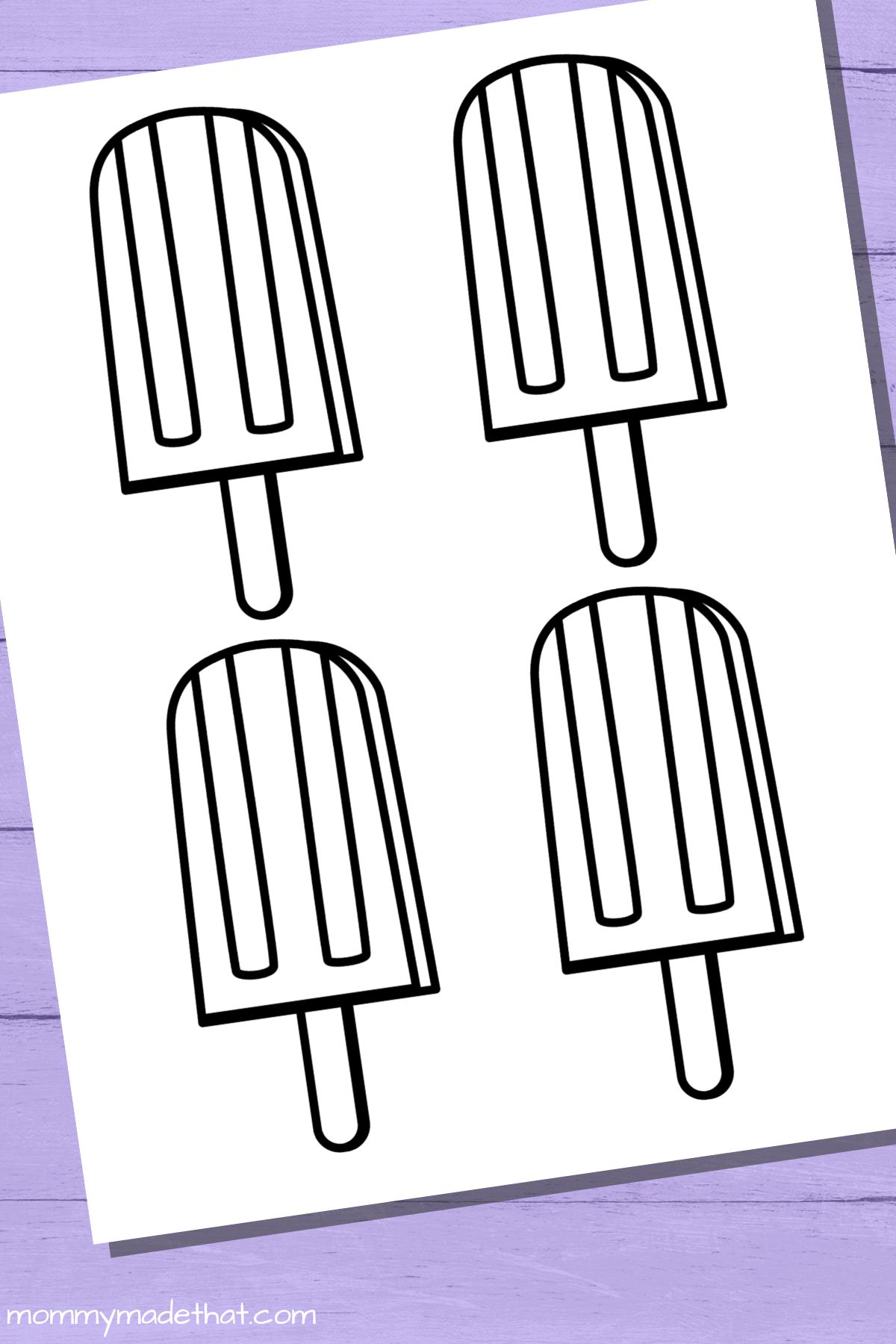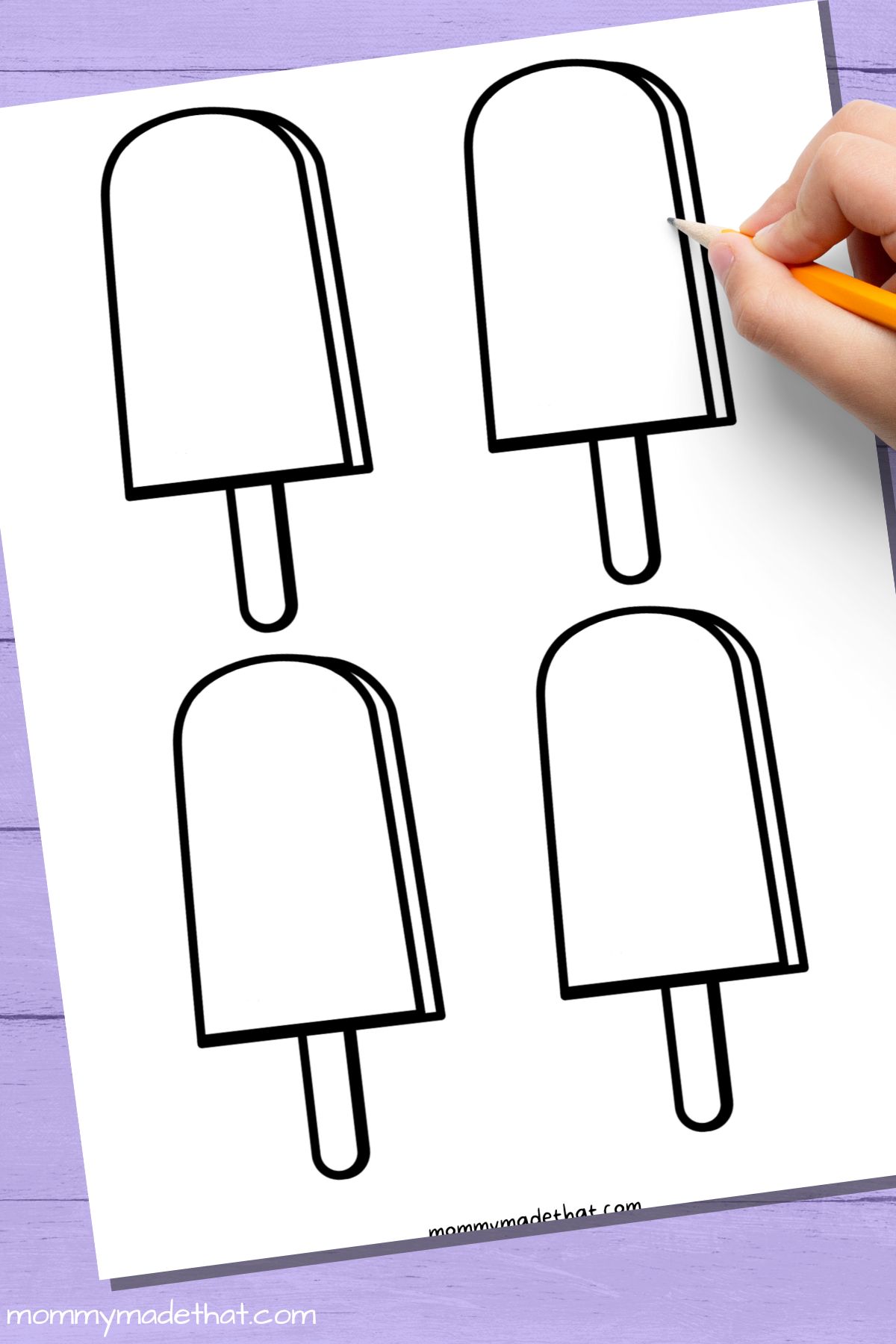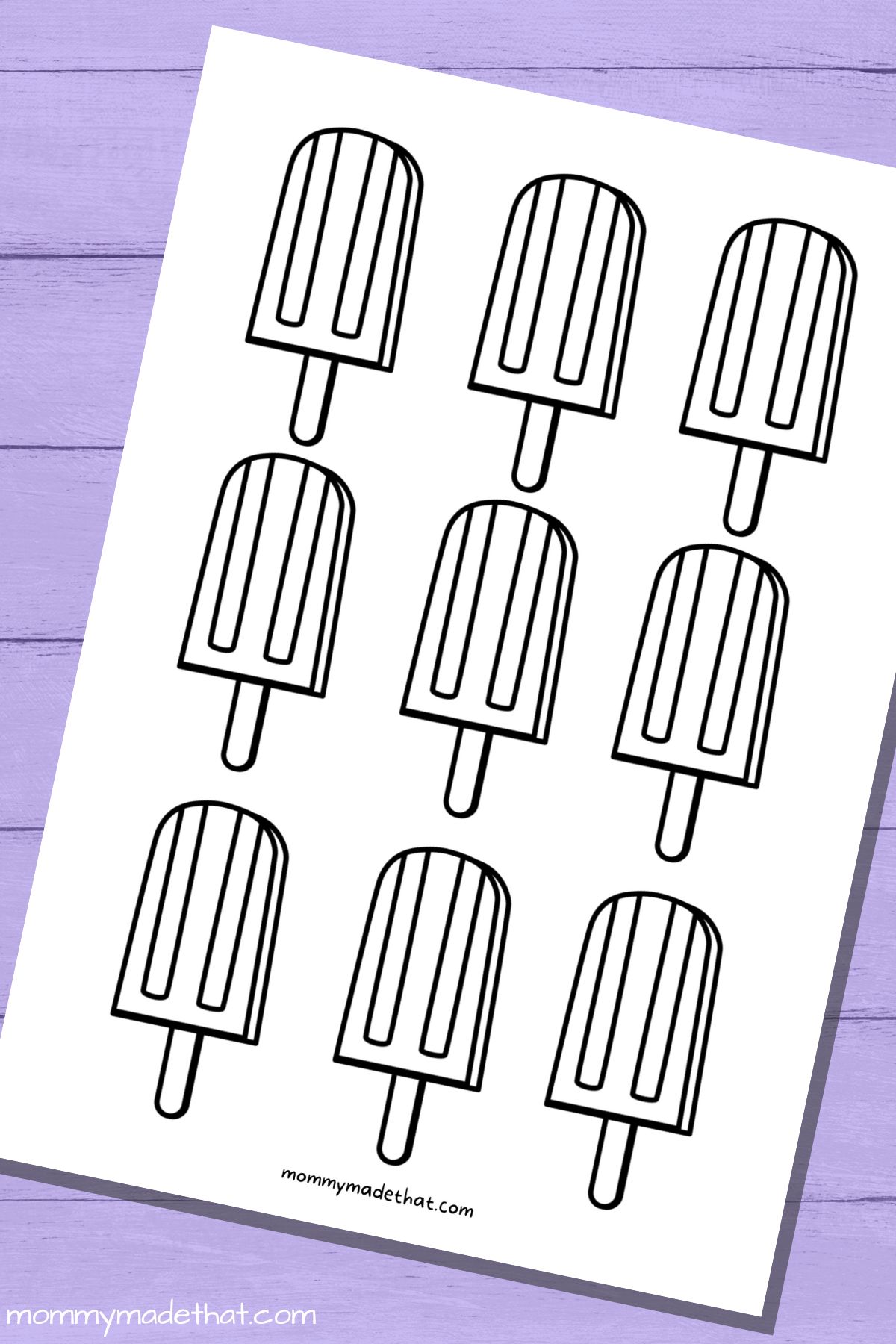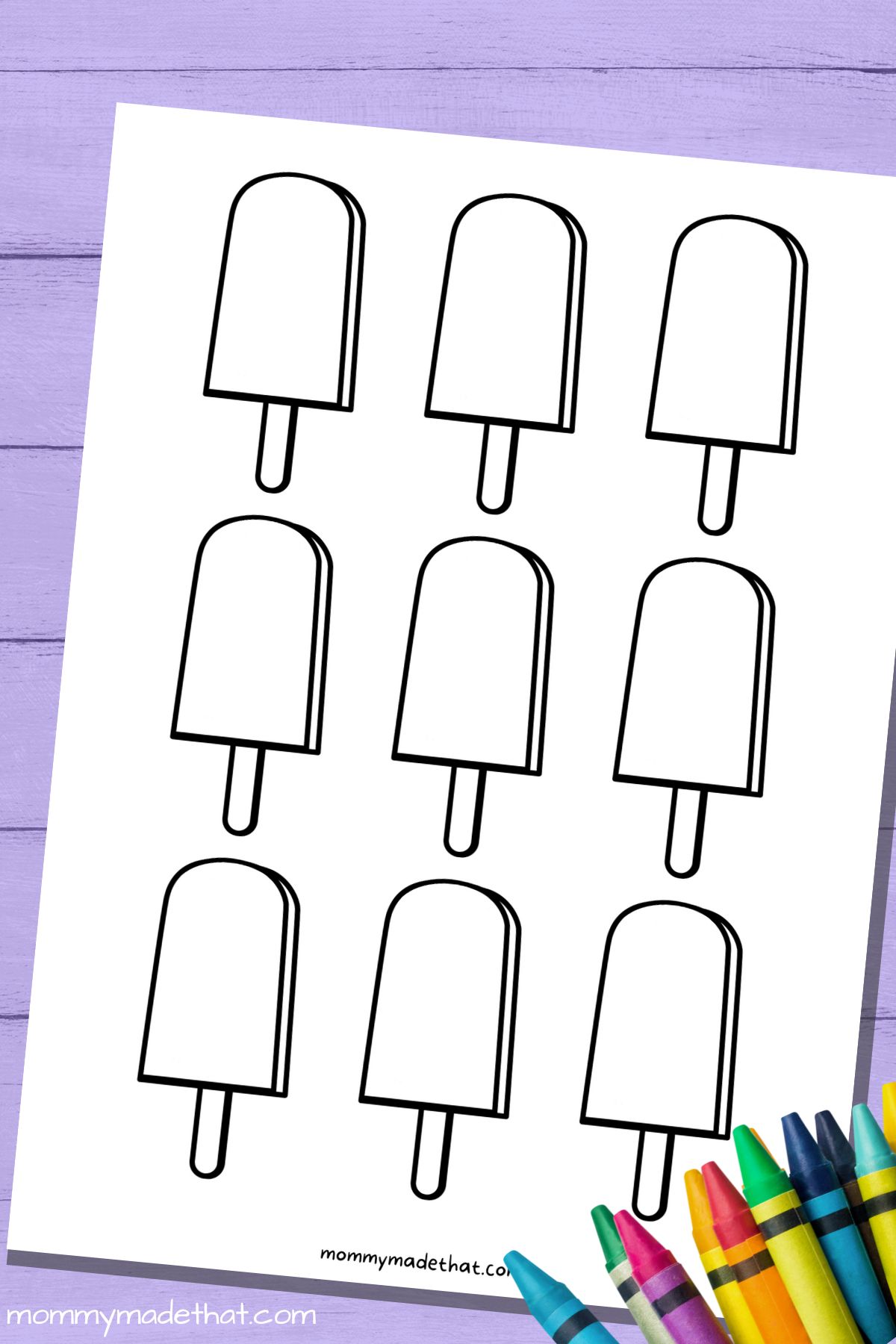 How to Grab the Popsicles Printables
To grab a popsicle template, put your email in the form below.
We'll send all the printables straight to your email. We'll also let you know when we have more free templates to grab.
Once you get the email, you can download the free PDF file. Then print the pages you'd like to use.
These free printables are for personal or classroom use only. Not for commercial use. But feel free to download your paper popsicles as much as you like!
Since every printer is different, I find that if you are having trouble with the size of your templates, just go into your print settings and hit fit to page.
It almost always fixes the problem.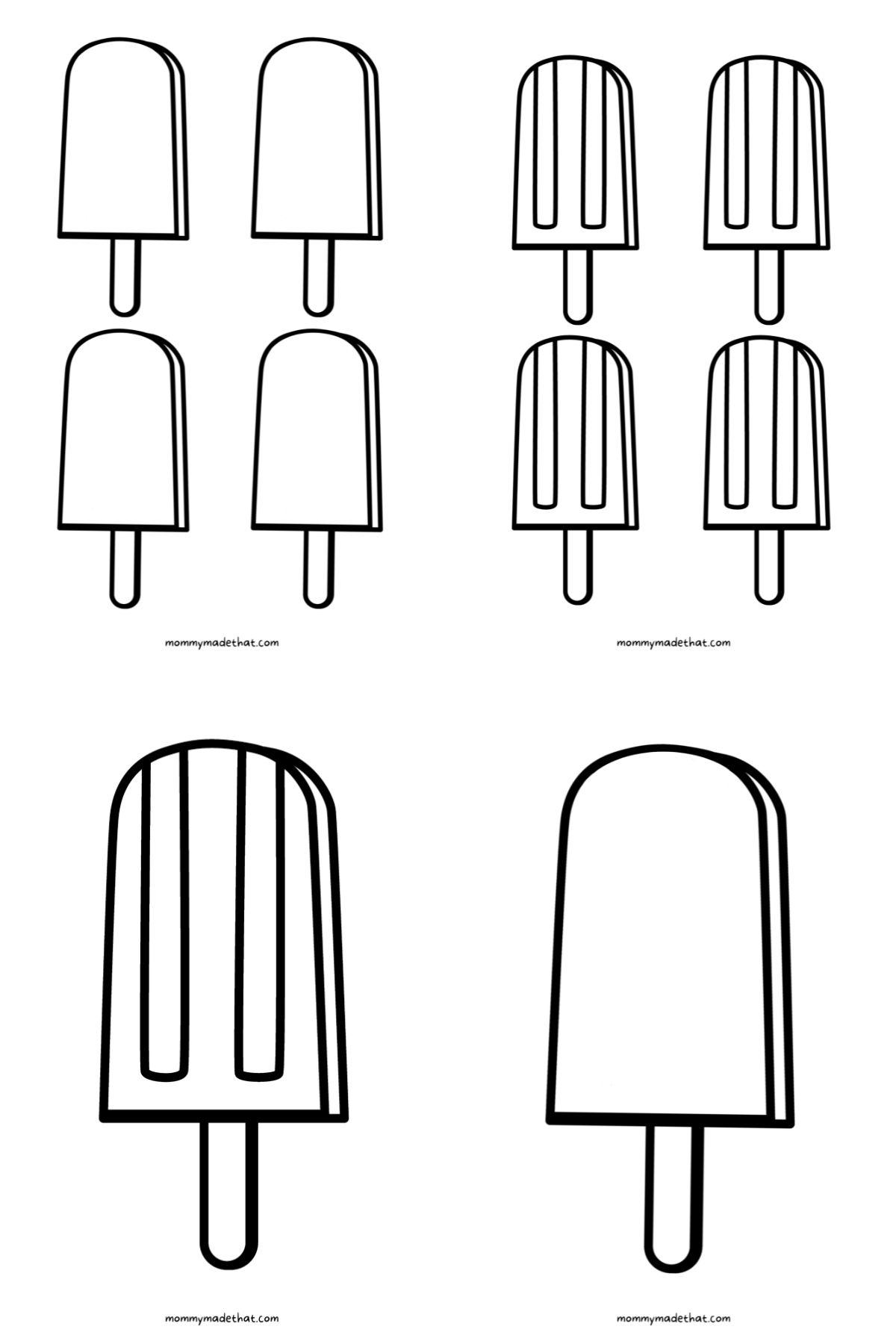 What sort of crafts will you be getting into on a hot summer day?