Free Printable Corn Templates & Outlines for Fall Crafts
Looking for some corn templates or outlines? We had some created just for you! These corn craft templates are perfect for all sorts of corn crafts or school activities.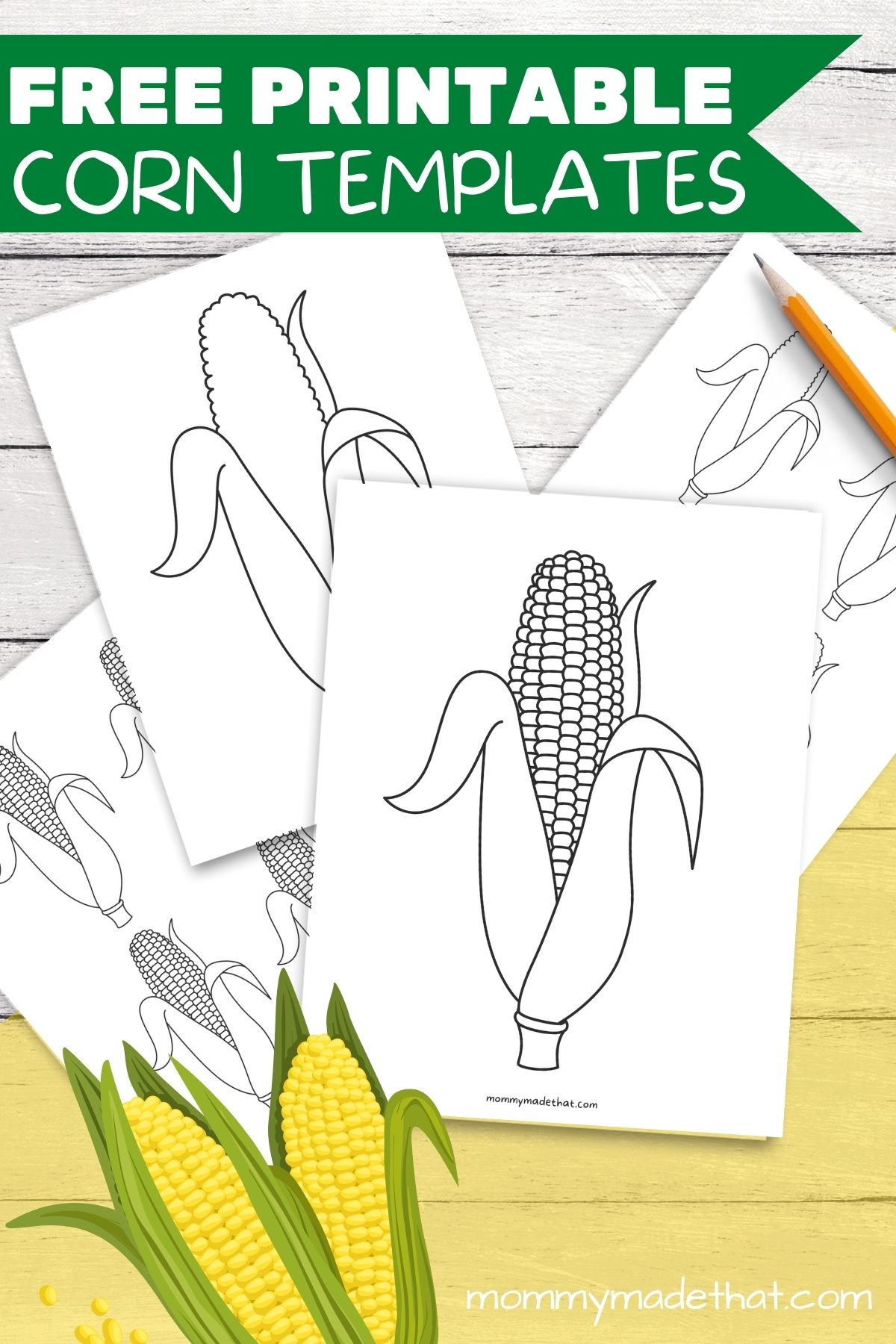 These free printable corn outlines are perfect for all sorts of fall crafts and activities.
They're easy to use and make a fun addition to any type of corn craft project.
Plus, they're a great way to teach kids about the importance of agriculture and how corn is grown.
These are great Fall templates and work great alongside our acorn templates and pumpkin templates.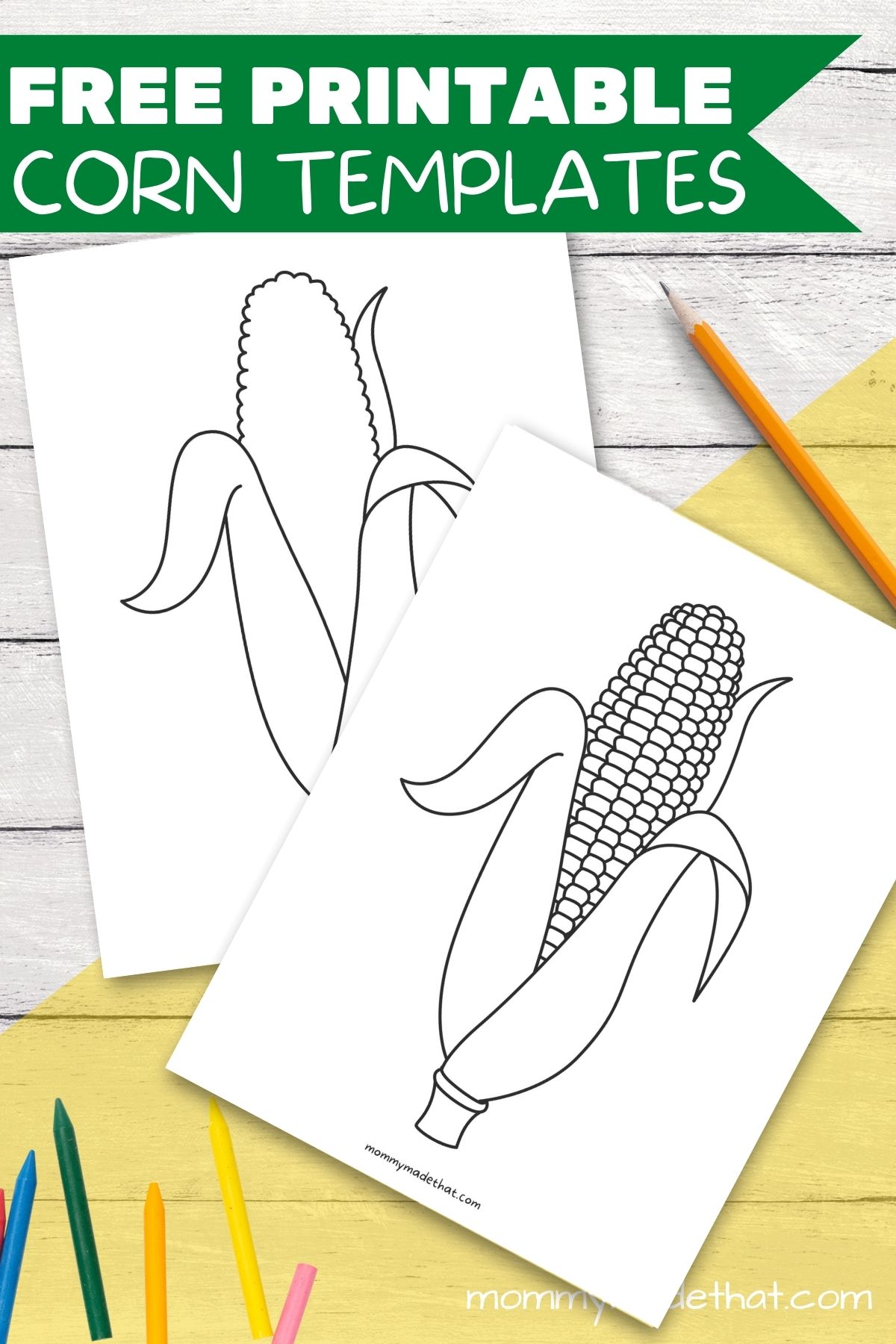 Uses for the Corn Craft Template
Our corn templates can be used for a variety of different crafts and classroom activities.
They're perfect to use during the fall or around Thanksgiving when corn is abundant.
You can use them as corn on the cob stencils or outlines.
Or use them to help demonstrate plant growth in science lessons.
They also make great corn cob coloring pages.
Creative Ideas for the Templates
If you are looking for more specific corn craft ideas or ways to use a corn template, there are so many fun possibilities.
Corn Crafts: Simple corn crafts are our favorite use for these corn printables.
You can print out one of the large templates and let the kids outline the corn with glue.
Then they can use cornmeal or glitter (cornmeal is easier to clean up!) and sprinkle it over the glue. Then let it dry!
It's a great activity for developing fine motor skills and they end up with a cute textured corn cob.
It's a great activity for preschoolers and elementary school kids as well.
Paint the corn: You can also use the outlines to guide them in a painting activity.
Let them paint in the corn a vibrant yellow, or go for the flint corn look and use fun purples, blues and oranges.
Then color in the leaves green.
Use as classroom decor: The smaller corn outlines are perfect to use for classroom decorations and bulletin boards.
Print and cut out the small corn and let the kids color them and put them all around. Or string them up as a bunting.
Use with real corn kernels: Another great idea is to let the kids use tacky glue and glue corn kernels over the corn cob.
It's a ton of fun to line up the kernels and watch your corn cob come to life!
These printables are so versatile and can be used in so many different ways. We hope you have fun with them!
As Coloring Pages: As I mentioned before, these also make awesome corn on the cob coloring pages.
Simply print out the corn on white paper and let the kids go nuts with crayons or colored pencils.
My favorite one to use for a coloring page is the detailed outline of the corn cob.
Large Corn on the Cob Templates
We've got two different corn patterns in two different sizes to choose from.
For the larger outlines, we've got a detailed corn on the cob design and a simple corn template.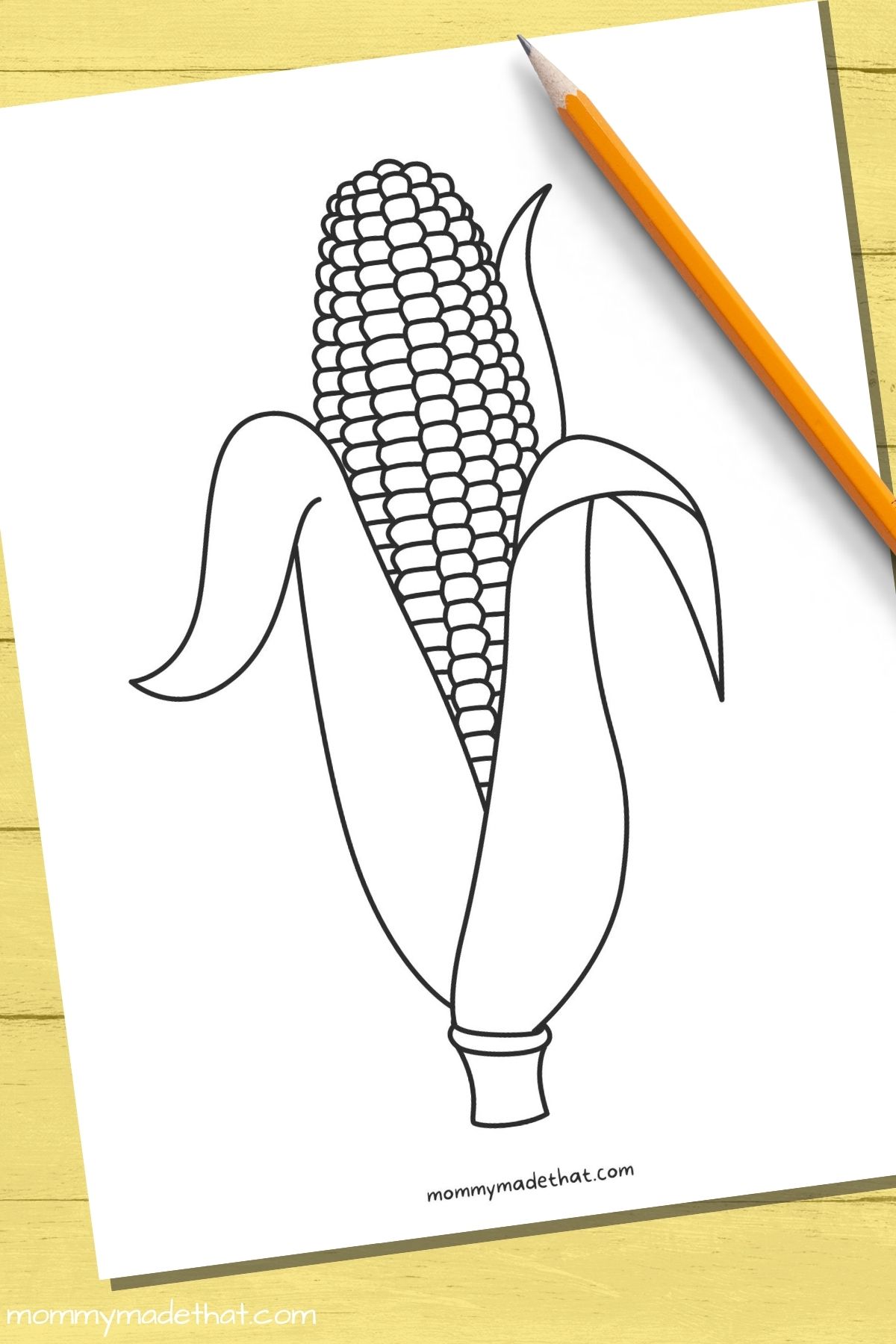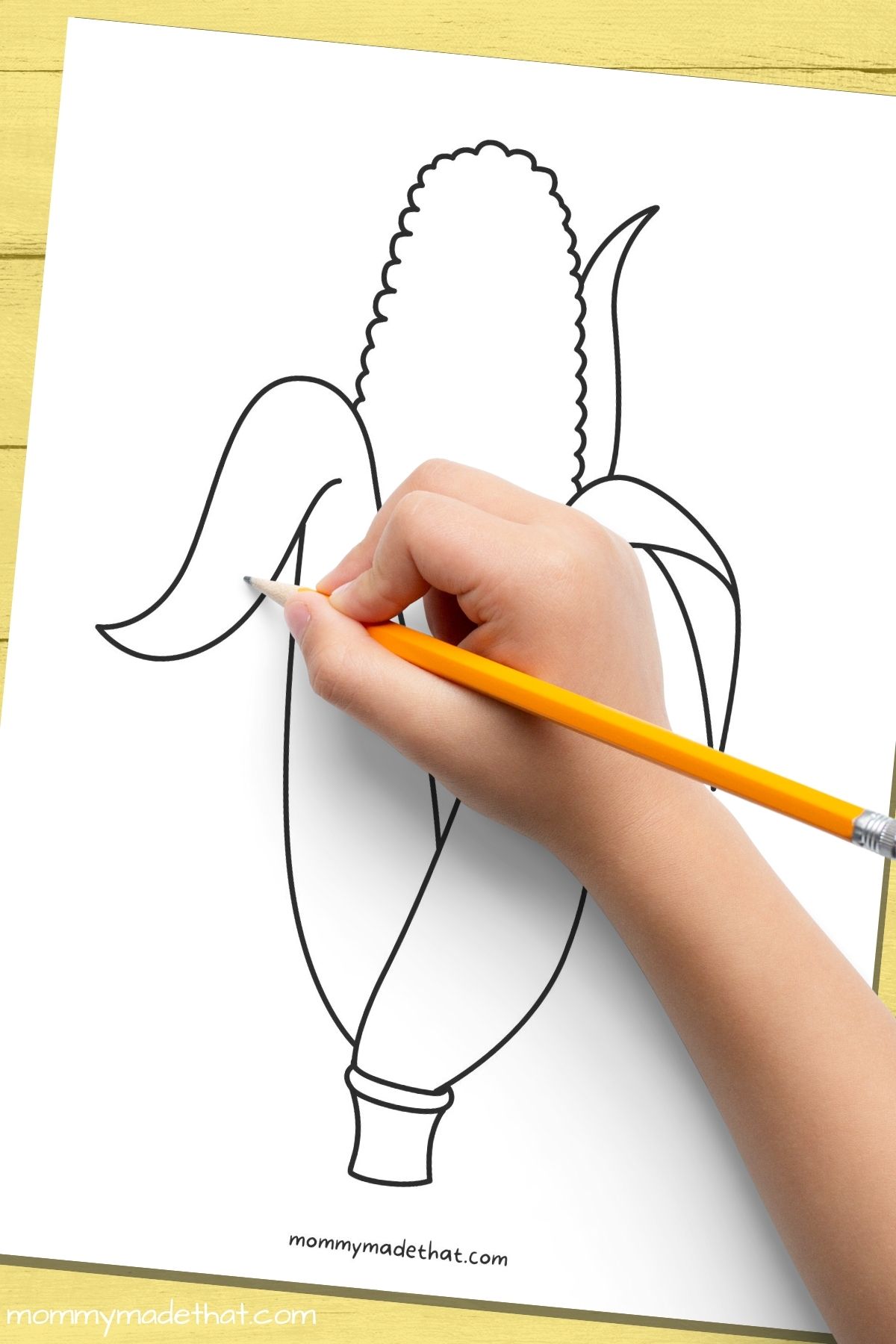 Small Corn Templates
For the smaller templates, we've used the same corn patterns as above, but put a few on one sheet of paper so you can get lots of corn outlines quickly.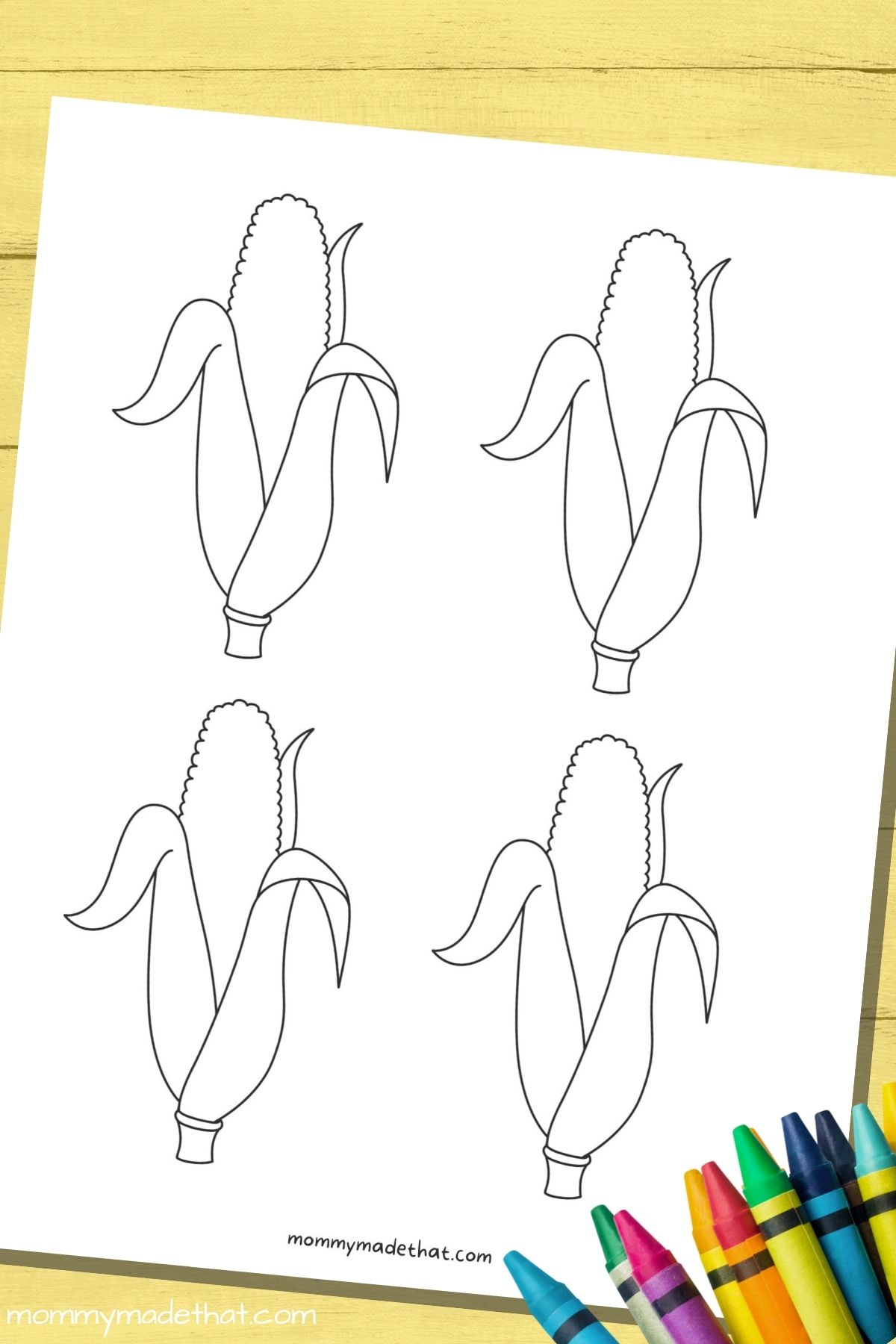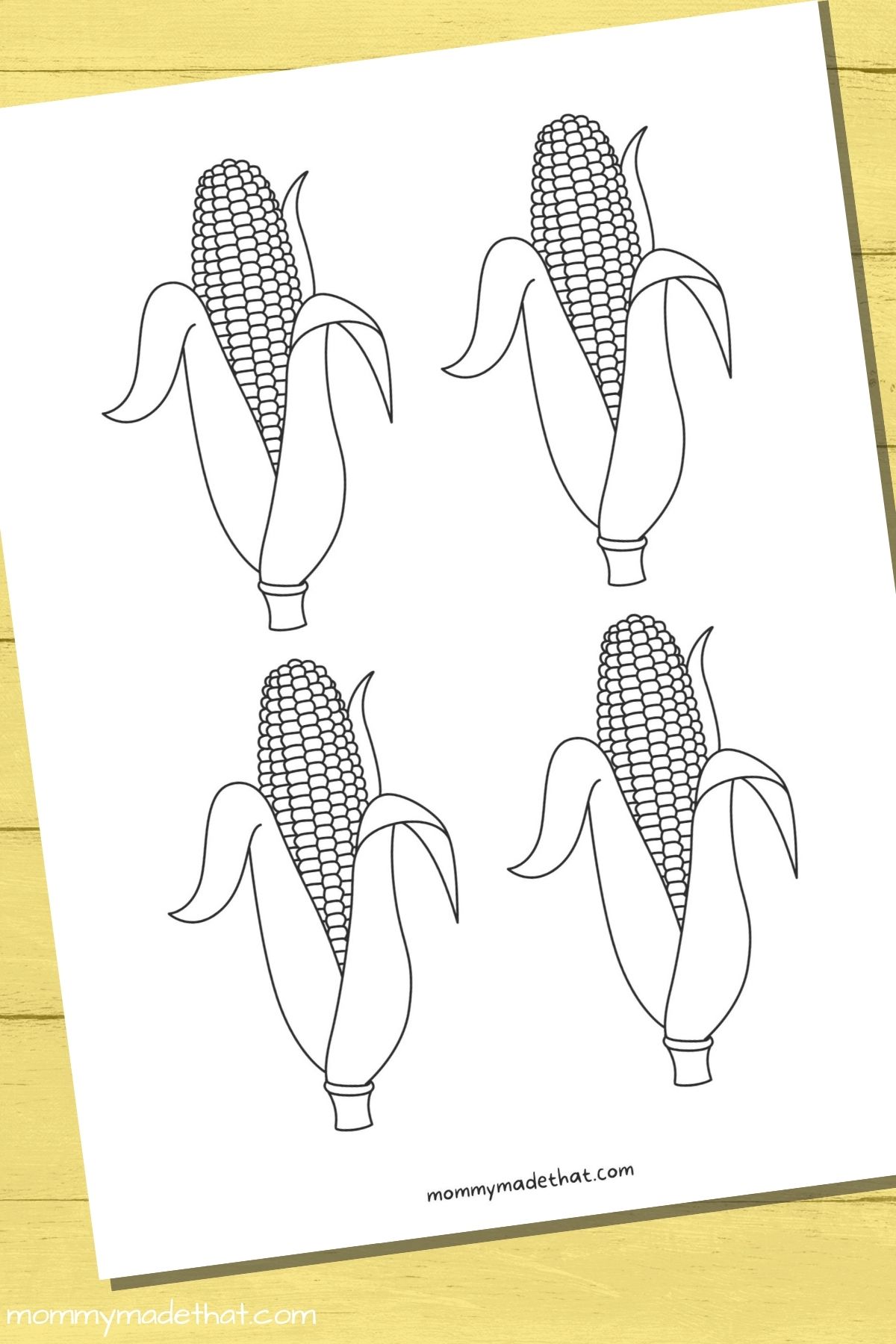 How to Grab the Printable Templates
To grab a corn on the cob template, put your email in the form below.
We'll send you all the printables straight to your email.
We'll also let you know when we have more free templates to grab.
Once you get the email, you can download the free PDF file. Then print the pages you'd like to use.
Since every printer is different, I find that if you are having trouble with the size of your templates, just go into your print settings and hit fit to page.
It almost always fixes the problem.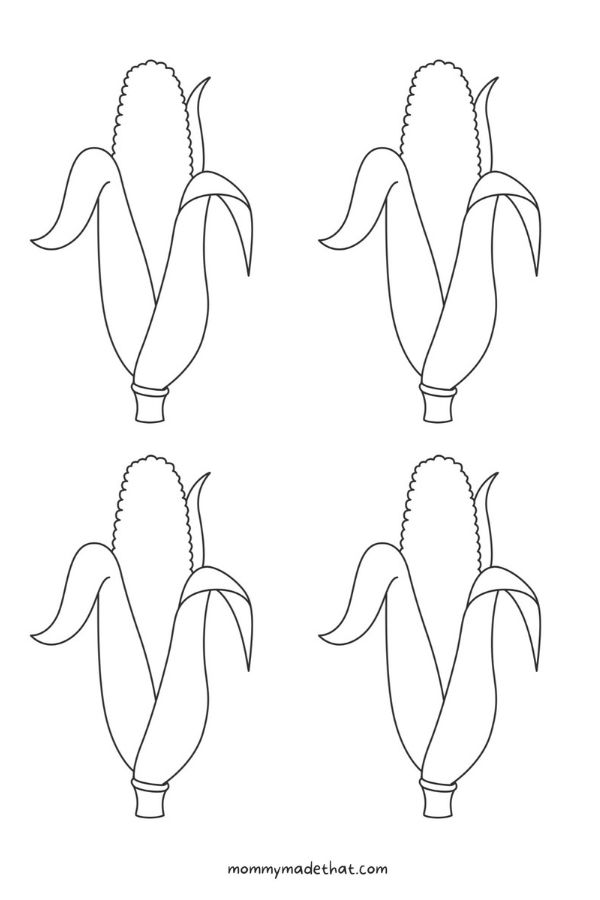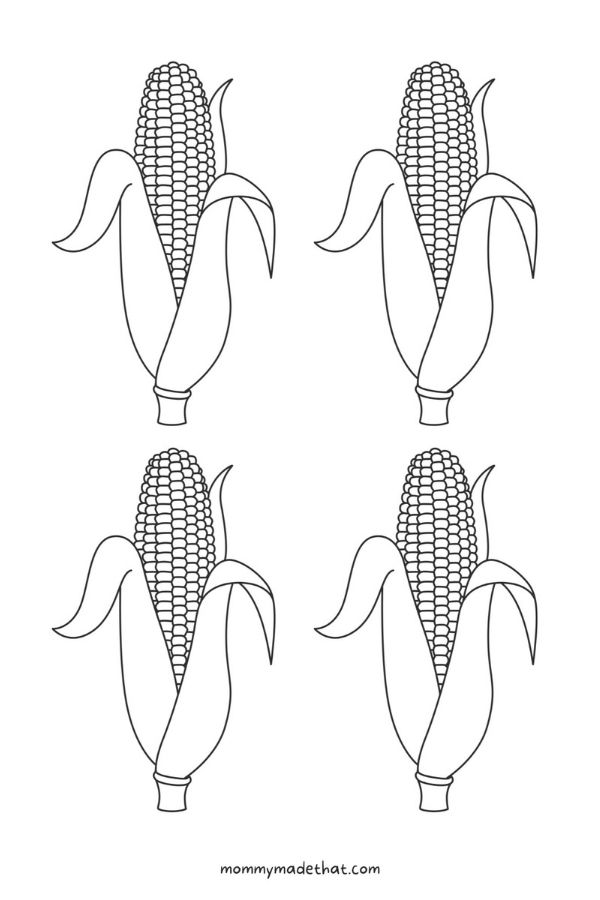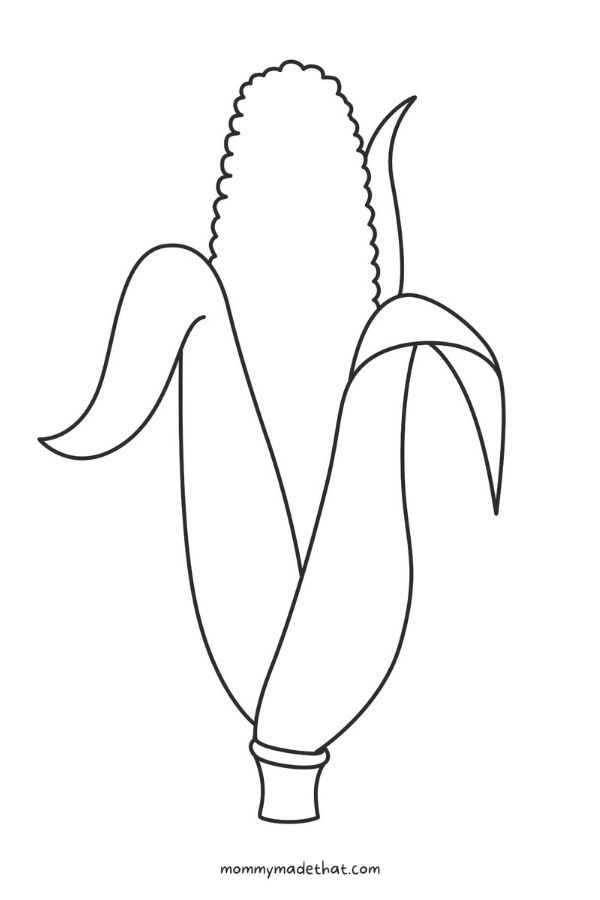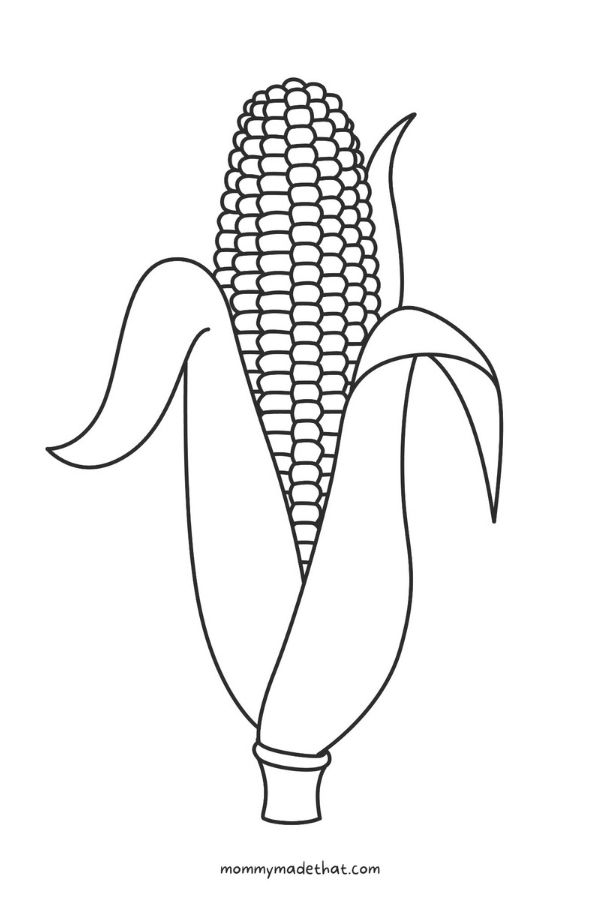 These templates are for personal or classroom use only. Not for commercial use. But feel free to download and print as many as you need. Thank you!