This printable jack-o-lantern craft is perfect for kids who want to get into the Halloween spirit without having to do any of the carving. It's such an easy kids craft.
Just print out the template, cut out the pieces, and paste them together.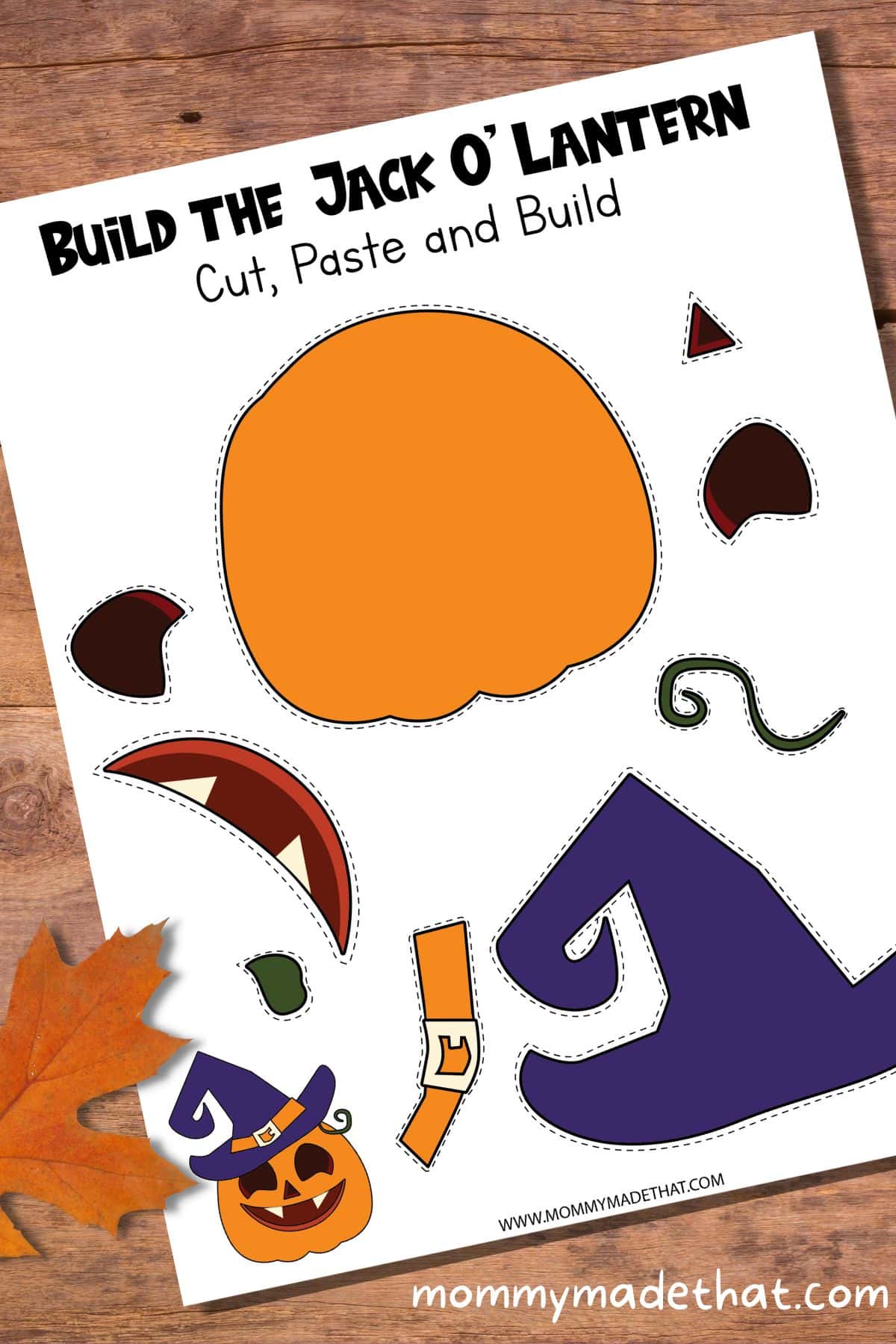 This printable Halloween craft makes creating a fun and art project quick and easy! It's a fun pumpkin craft for kids.
This spooky Jack O Lantern features a cute little pumpkin base, and then you simply add on all the details!
It's a perfect Halloween craft for kids and a popular favorite of our Halloween printables.
And if you like this craft, you'll love our Jack O Lantern coloring pages too.
Materials
Since this is one of our printable crafts, you'll need very few materials. What you will need to gather before getting started is:
Our printable Jack O Lantern Craft Template: You can grab this at the end of the instructions.
A pair of scissors and a glue stick. That's it!
Instructions
You can watch the video below to see how to assemble all of our Halloween printable crafts.
To get started, first download and print out the Jack O Lantern craft template.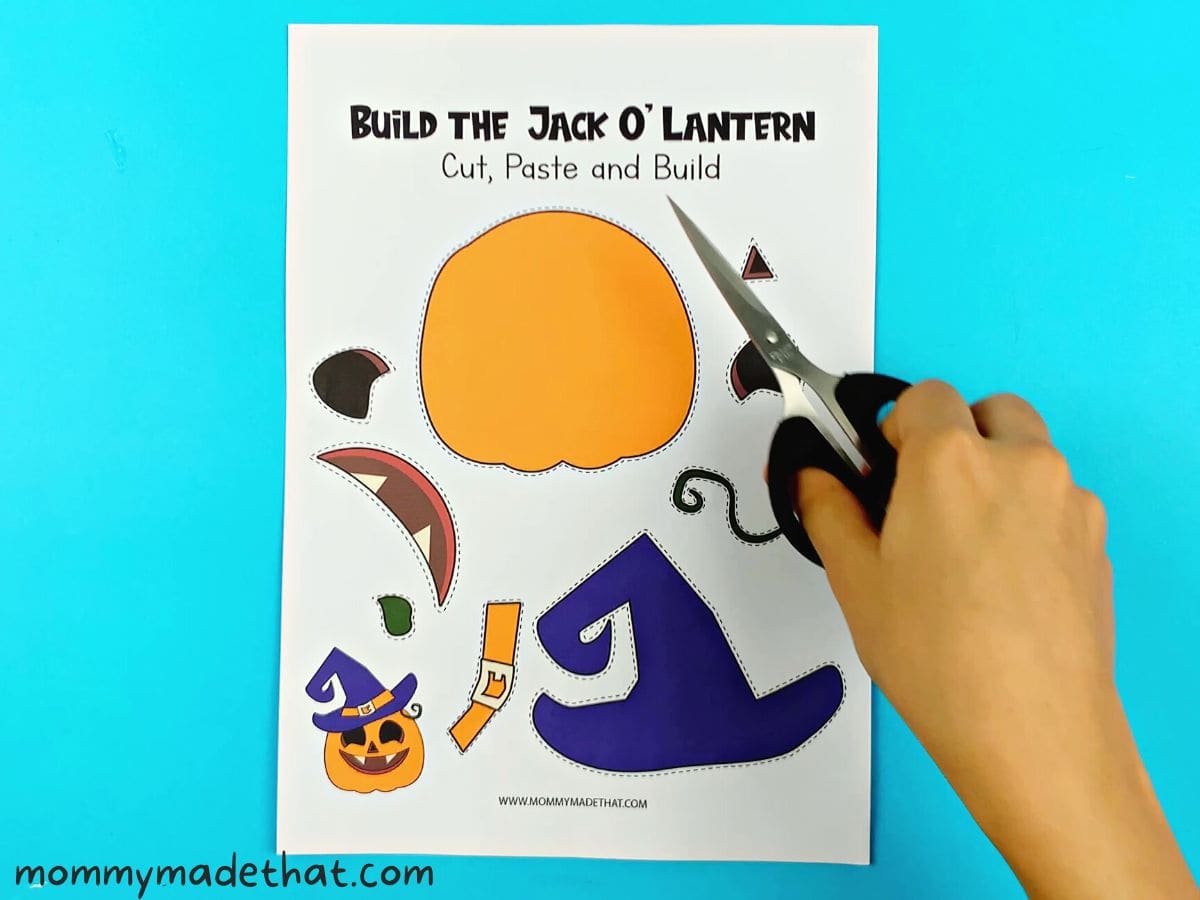 Then cut out all the pieces of the Jack O Lantern. It include a big pumpkin base, a hat, a belt, his eyes, nose and mouth, and a stem.
Once all your pieces are cut out, it's time to assemble them. You can attach the pieces together with your glue stick.
We started by attaching the eyes to the pumpkin base.
Then adding the stem, nose and big Jack O Lantern grin.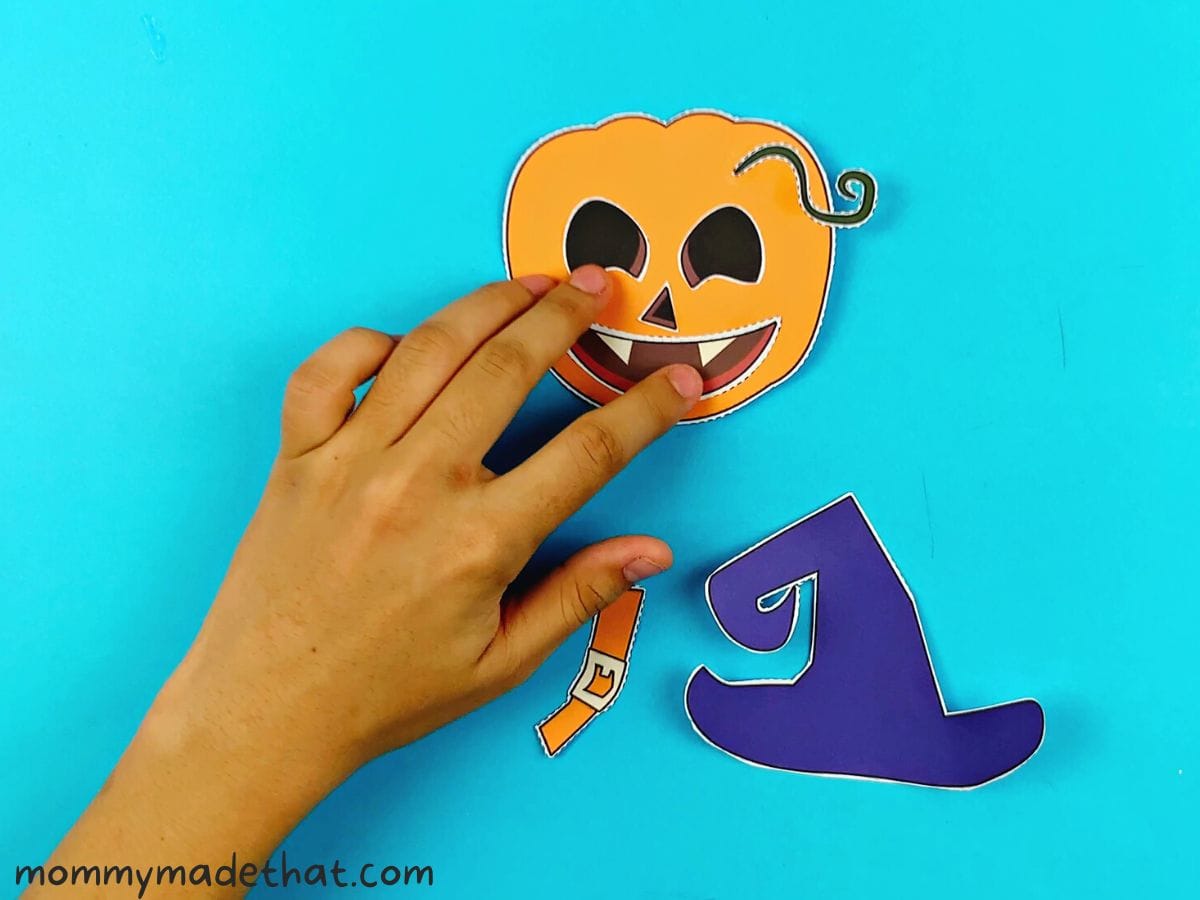 Then we attached his hat to the top.
Finally, add the belt accent to the hat.
And that's it! You're Jack 'O Lantern is all finished!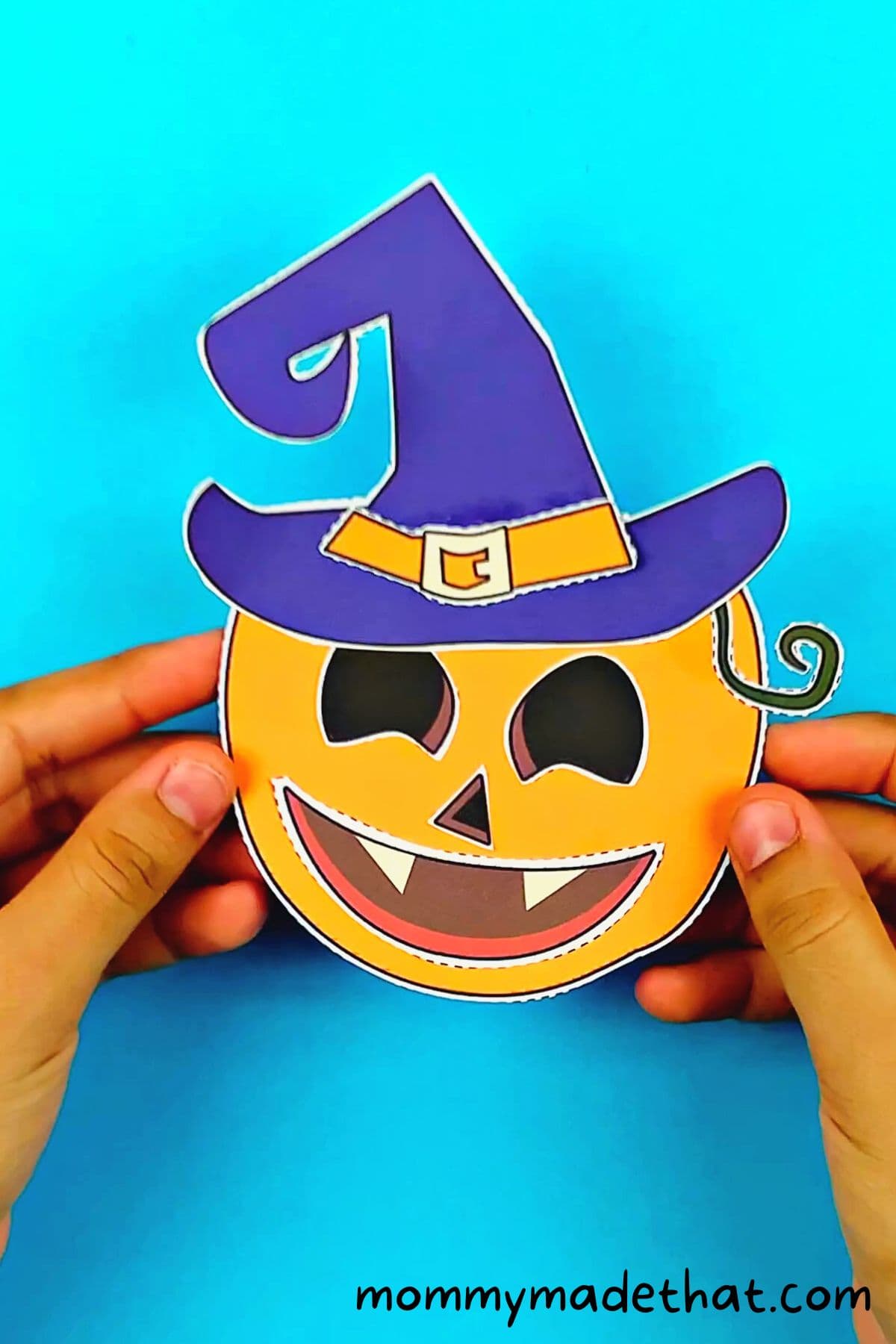 Grab the Free Printable Craft Template
To grab the Jack 'O Lantern printable cutouts, just enter your email in the box below.
We'll send the printable PDF file straight to your inbox, plus a few other free printables!
We also have printable pumpkin templates.
This Jack 'O Lantern is part of our Halloween Printable Craft Collection. So be sure to check out the rest of them.
Yield:

1 Jack 'O Lantern
Printable Jack 'O Lantern Craft
This adorable printable Jack O Lantern craft is one of the easiest types of Halloween crafts you can get. Just print, cut, and glue!
Materials
Jack 'O Lantern printable craft template
Instructions
Downlaod and printout the printable template.
Cutout all the Jack 'O Lantern pieces.
Assemble the pieces, attaching them to the base using a glue stick.
Enjoy your finished craft.