Looking for some cute squirrel coloring pages? We have some free printable coloring sheets just for you.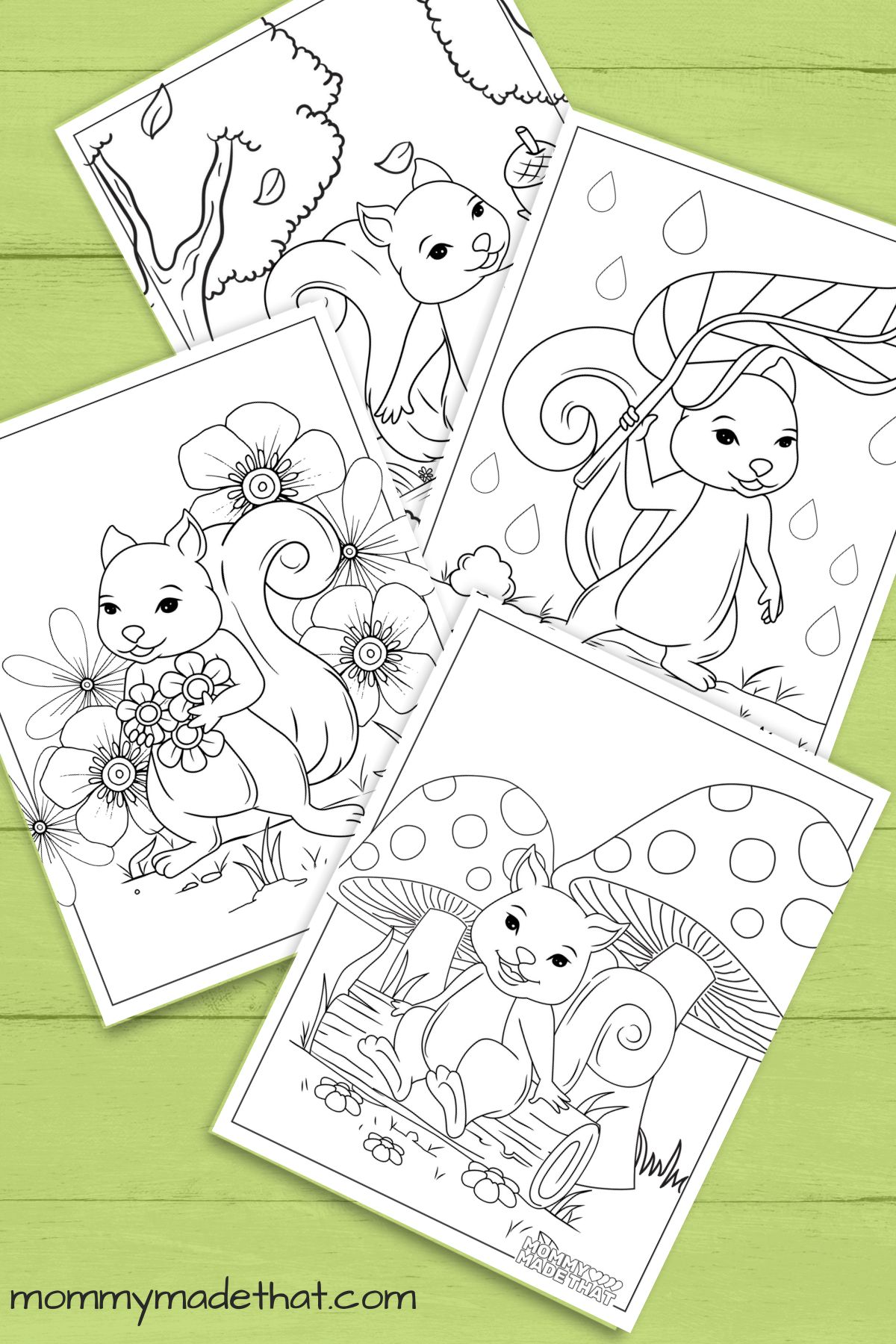 We have several cute squirrel coloring pages perfect for any season of the year.
I don't know about you, but my kids love watching the squirrels in our backyard.
From the pair that chase each other around the trees to them looking for nuts on a sunny day. They are just enamored!
So we are providing a few fun printable squirrel coloring sheets for all the other squirrel lovers.
The Squirrel Coloring Pages
These squirrel printables make excellent coloring pages for kids!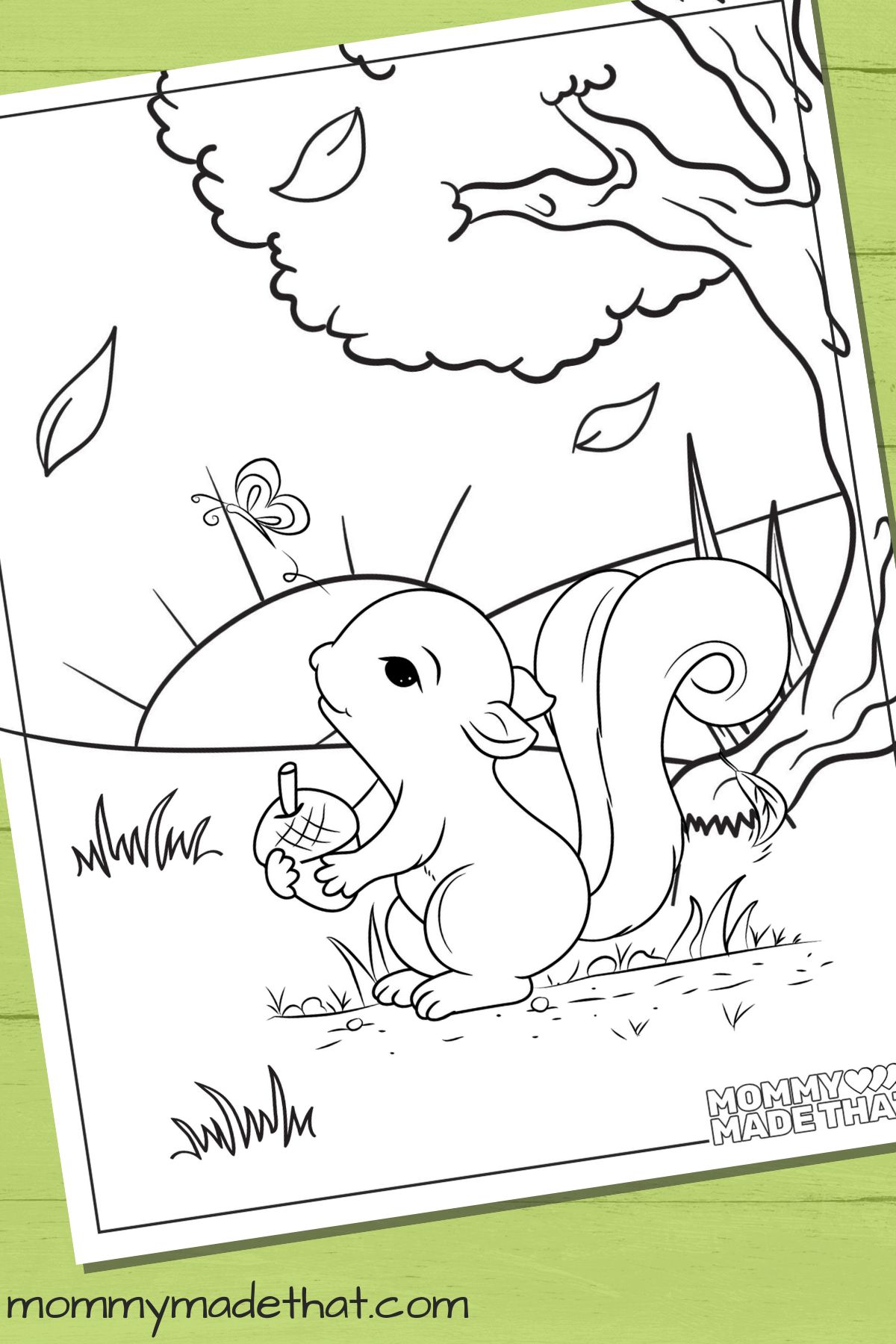 We have one of a cute baby squirrel holding a nut watching a butterfly.
And an adorable little squirrel coloring sheet where she's admiring a cute potted flower.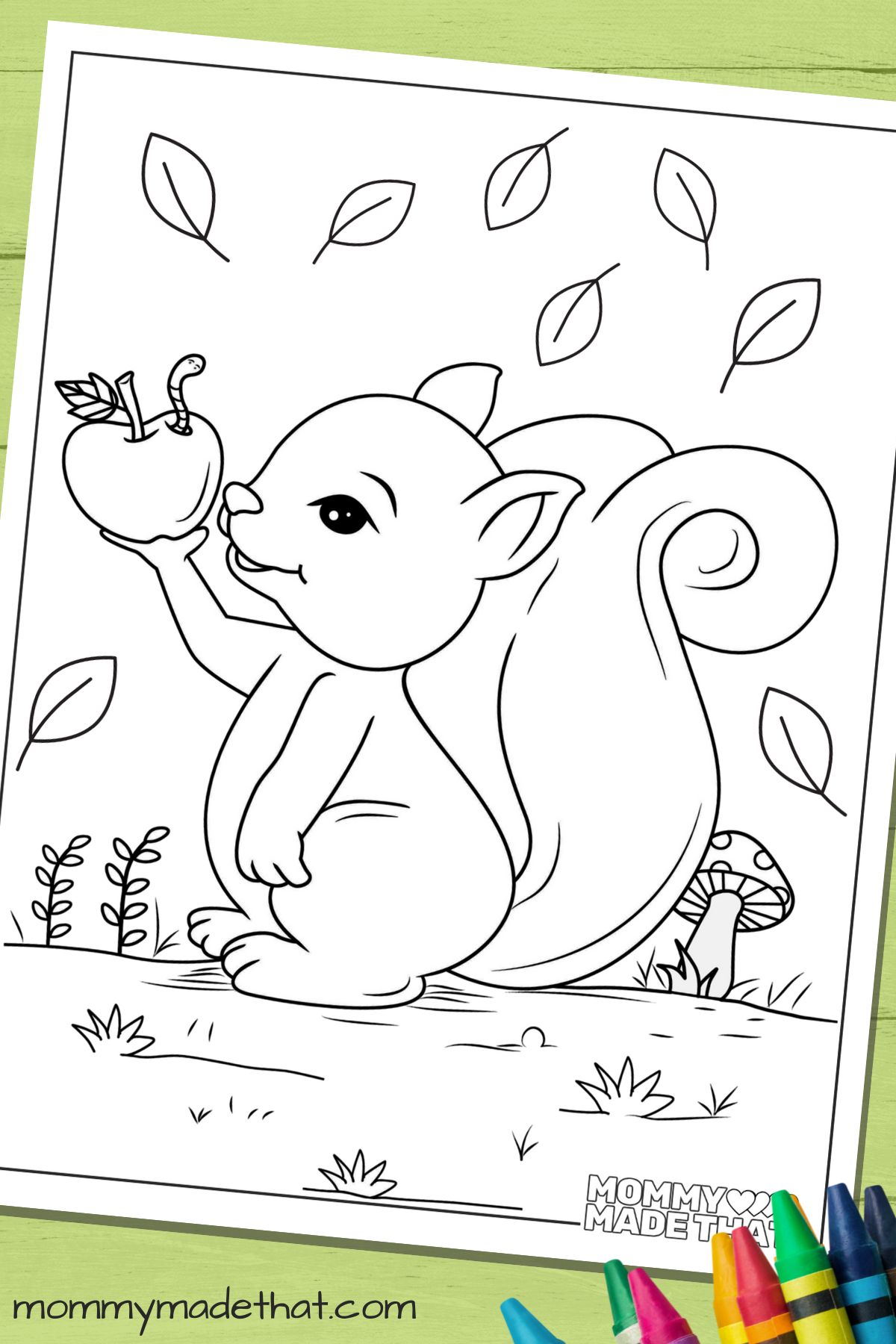 We also have this coloring page of a squirrel holding an apple with a little worm coming out.
And a tree squirrel sitting on a log with some giant mushrooms. This one is my personal favorite.
Then we have this squirrel coloring page of her holding lots of flowers.
And a squirrel in the rain using a big leaf as an umbrella.
And finally, since we all know squirrels love acorns, a cute acorn squirrel coloring sheet.
Grab the Free Printable Coloring Sheets
To grab the free squirrel pictures to color, simply put your email in the box below.
We'll send you our free coloring pages to print, and we'll let you know when we have other fun free printables to grab!
Make sure to check out all of our animal coloring pages! I'm sure you'll find several you and your kids would love to color.