In need of a printable scrabble board? Scrabble is a classic favorite game and for good reason. Here you can print out your own version and get started playing now.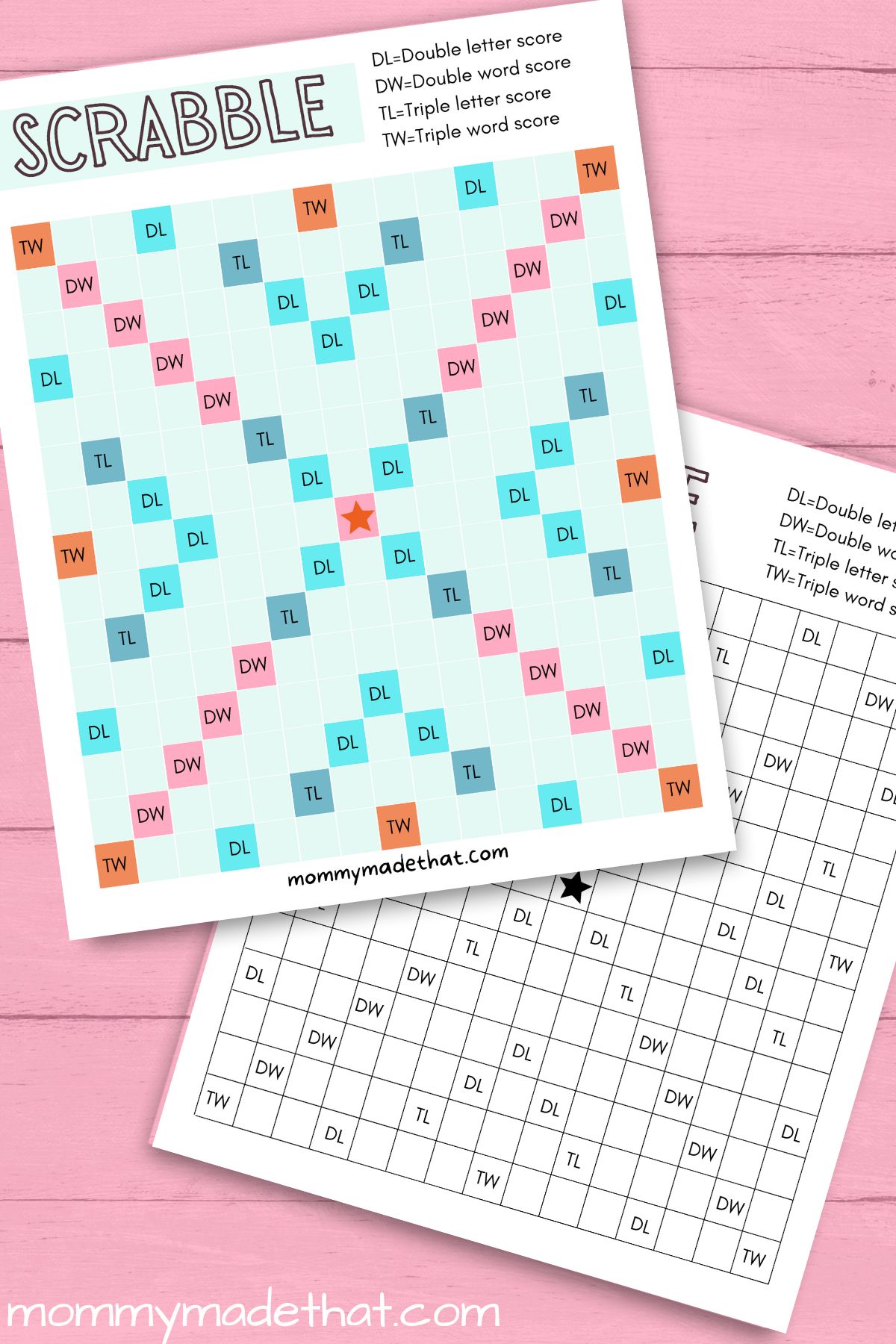 Who doesn't love a good game of Scrabble?
It's a great way to spend quality time with your family, but what if you don't have a board game handy?
Don't worry, we've got you covered!
We've created a printable Scrabble board that you can use to play the classic word game without needing to buy an expensive board game. Let's take a look at how it works.
And scrabble is great for to use to practice spelling and a fun way to improve communication skills.
And if you enjoy this printable game, be sure to check out or others, like our printable battleship and our snakes and ladders game.
The Printable Scrabble Boards
We have a few different printable scrabble boards for you to grab.
The first one is very similar to the original game board, but with slightly different colors.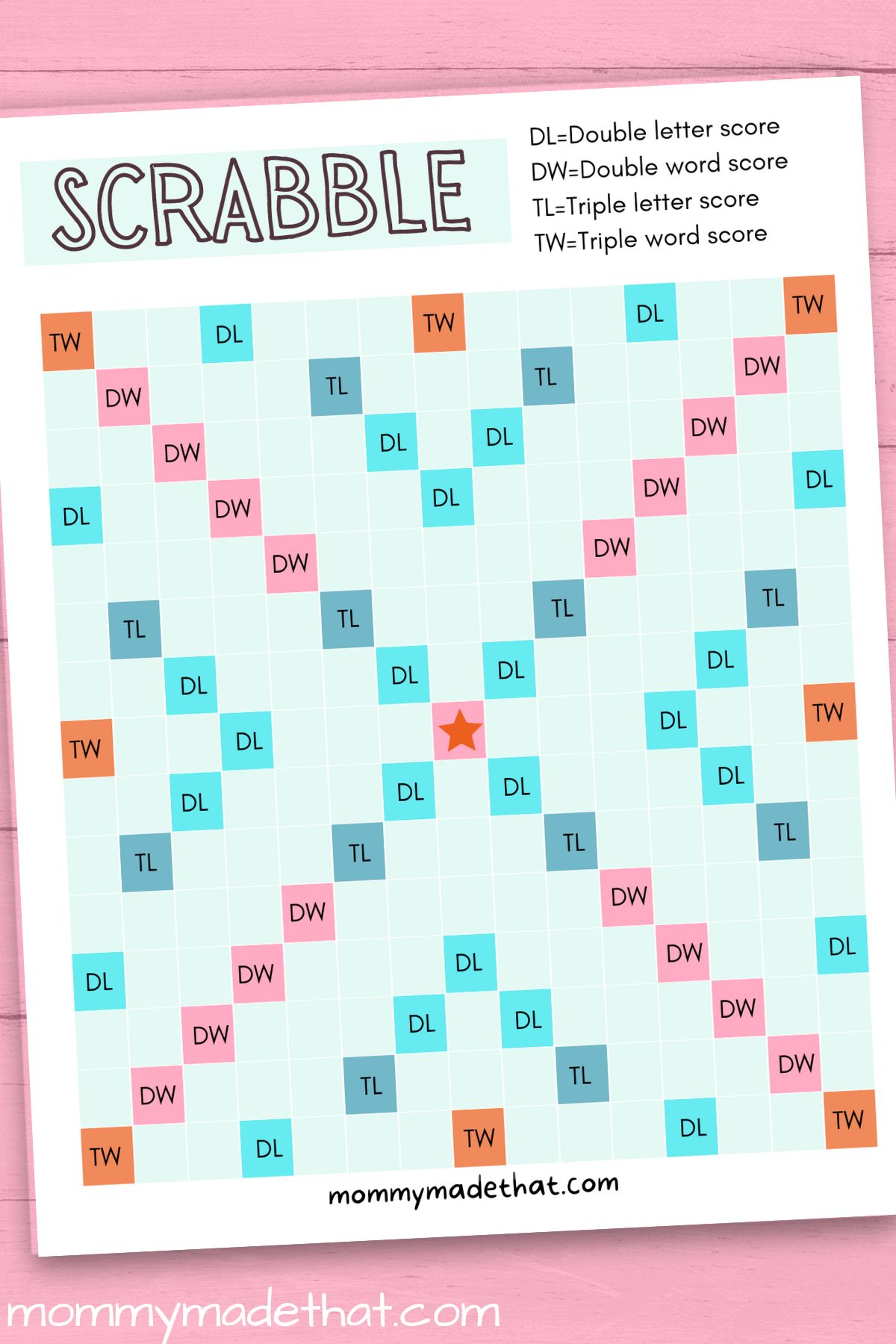 Then we have a black and white one with the same squares, but no color.
You could easily add color to it yourself with a few markers or colored pencils.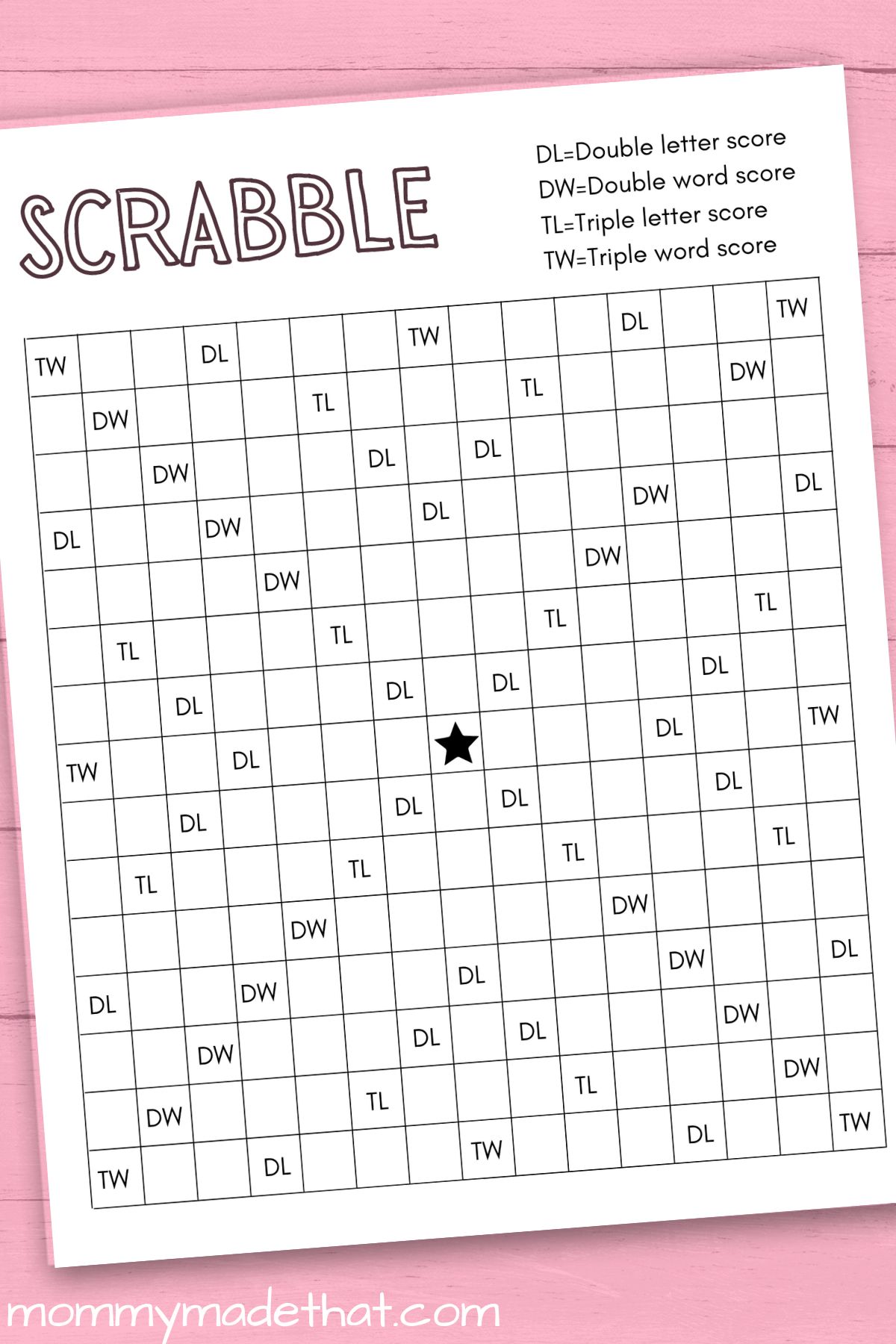 Then we have 2 blank boards you could use for a custom scrabble board, sort of like a scrabble board template.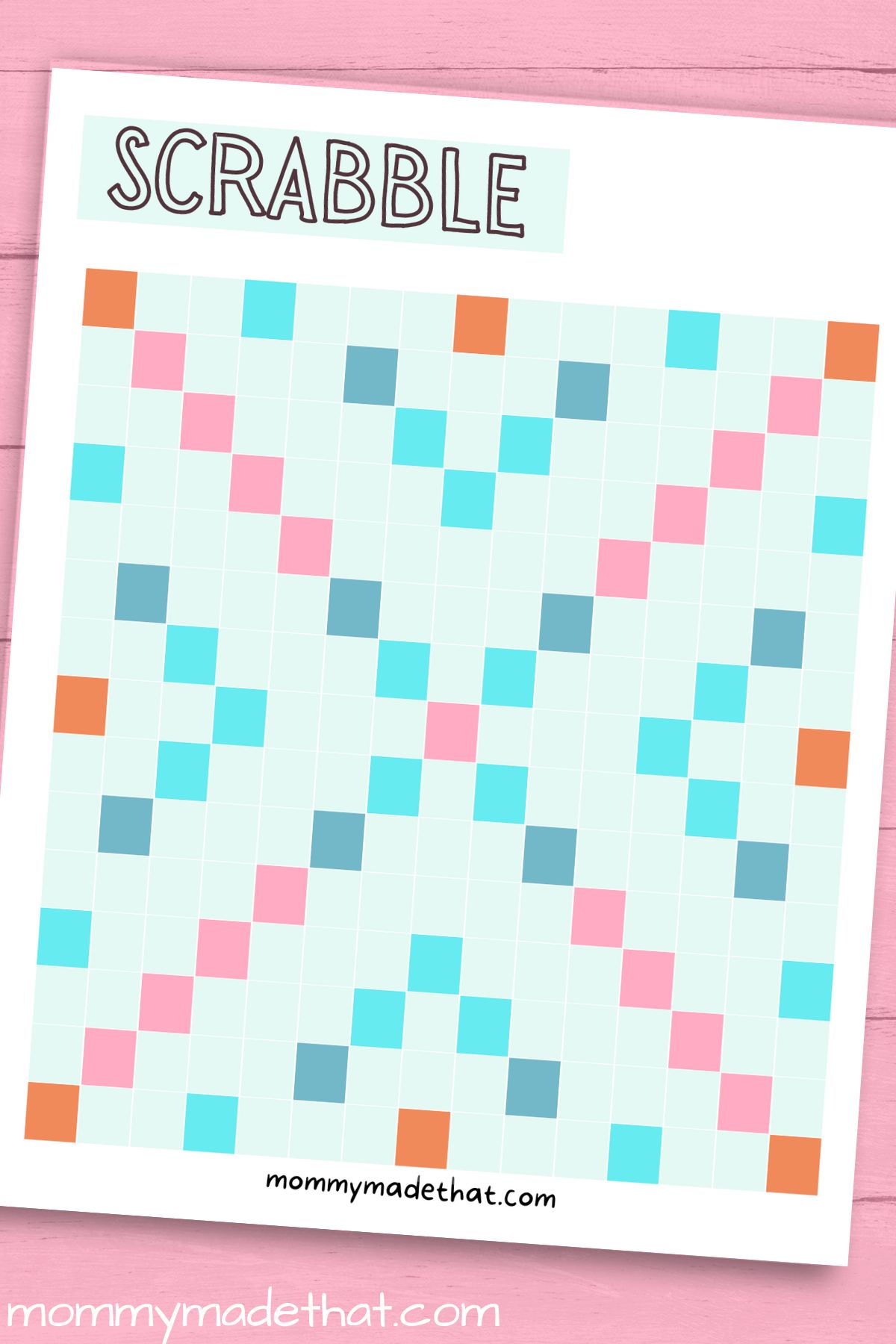 This way you can create your own favorite scrabble word game.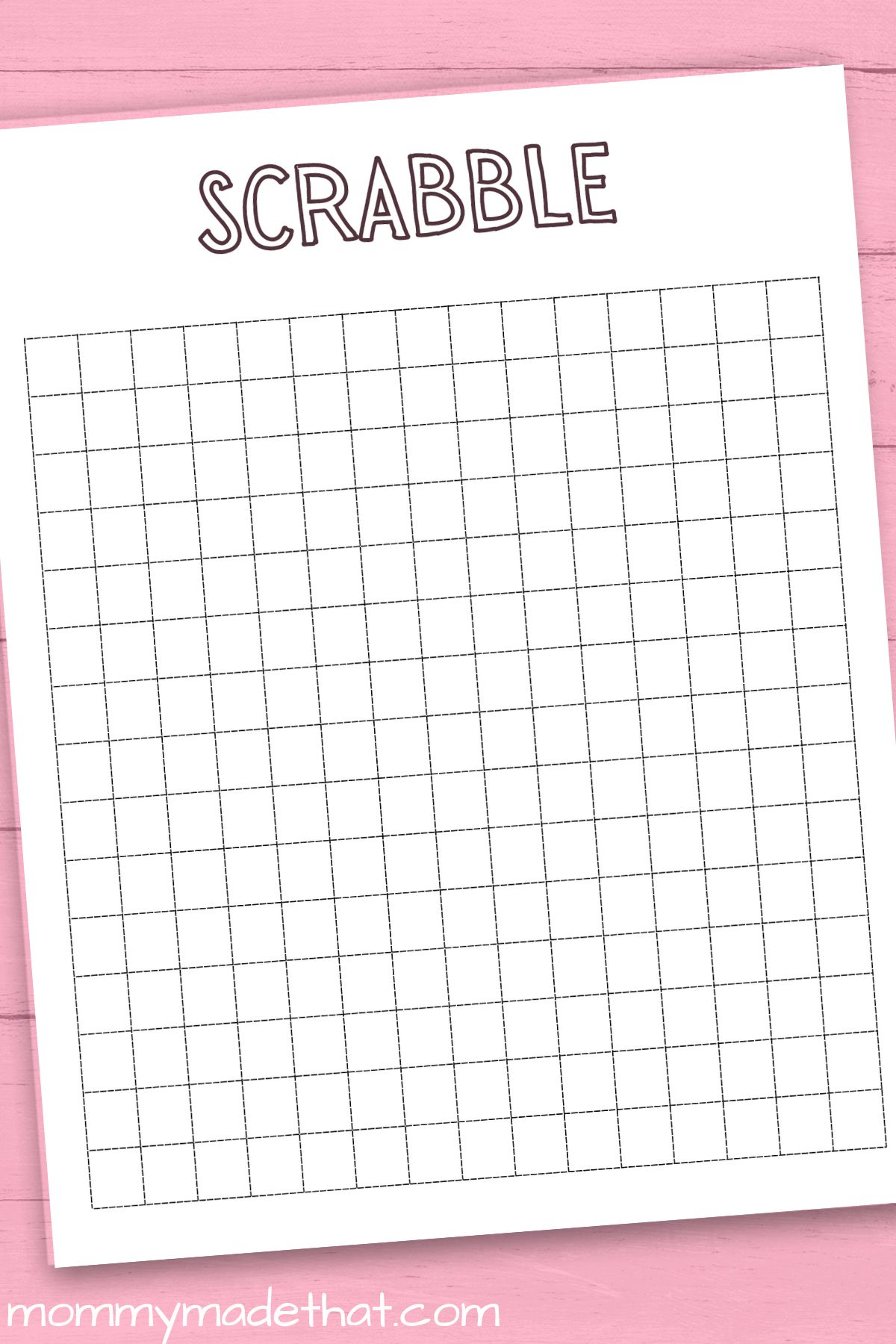 And of course, we provided free printable scrabble letters using the same scoring as the original scrabble.
You can print out the letter tiles sheet and cut them out.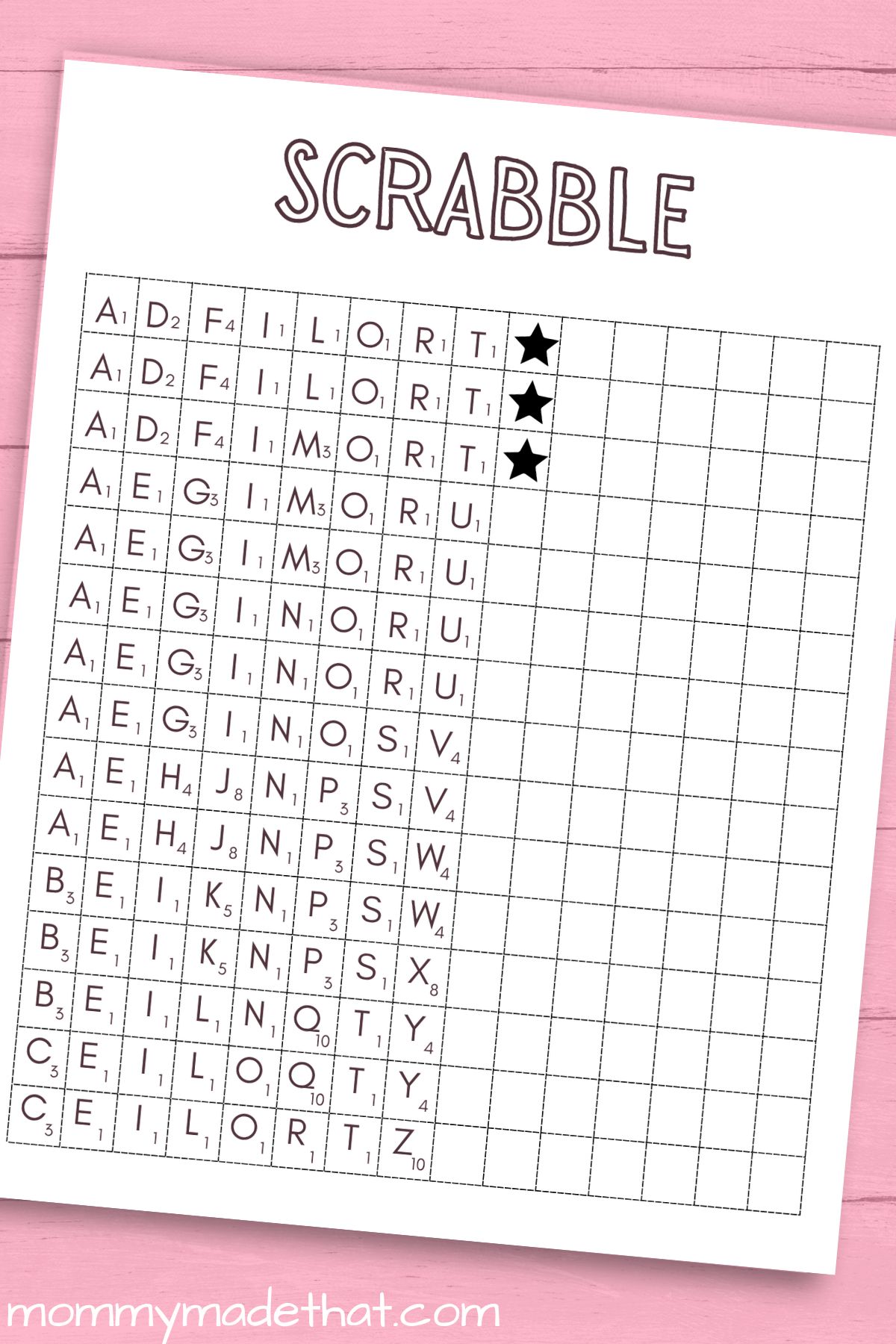 We used the stars to represent the blank scrabble tiles.
*Printing tips: We do have a few tips for printing out the scrabble game boards and letter tiles.
Use cardstock if you can.
Or laminate your game boards to use over and over again.
When printing, go under print settings and select only the pages you want to print to save on ink.
How to Play Scrabble
If you are not familiar with playing scrabble here are the basics.
The Basics of Scrabble
At its core, Scrabble is a word game in which players score points by placing tiles on a board to form words. Each tile has a numerical value, the higher the number, the more points it's worth.
Players draw from seven tiles each turn and take turns building words across and down on the board.
It's important to remember that all words must be accepted by an official dictionary, anything else won't count toward your score!
Advanced Strategy
Scrabble is much more than just drawing random tiles and hoping for the best!
There are certain strategies that can help you play smarter and increase your chances of winning. For example, look for high-scoring letters like J, Q, X, and Z.
You should also try to place your tiles on squares that double or triple their point value whenever possible. Finally, don't forget about bonus squares that offer extra points if you use them correctly!
Scorekeeping
At the end of each turn, players add up their total points for both words placed during that round as well as any bonuses earned from using special squares or using all seven of their tiles in one turn (known as a "bingo").
The player with the most points at the end wins!
Grab the Free Printable Scrabble Game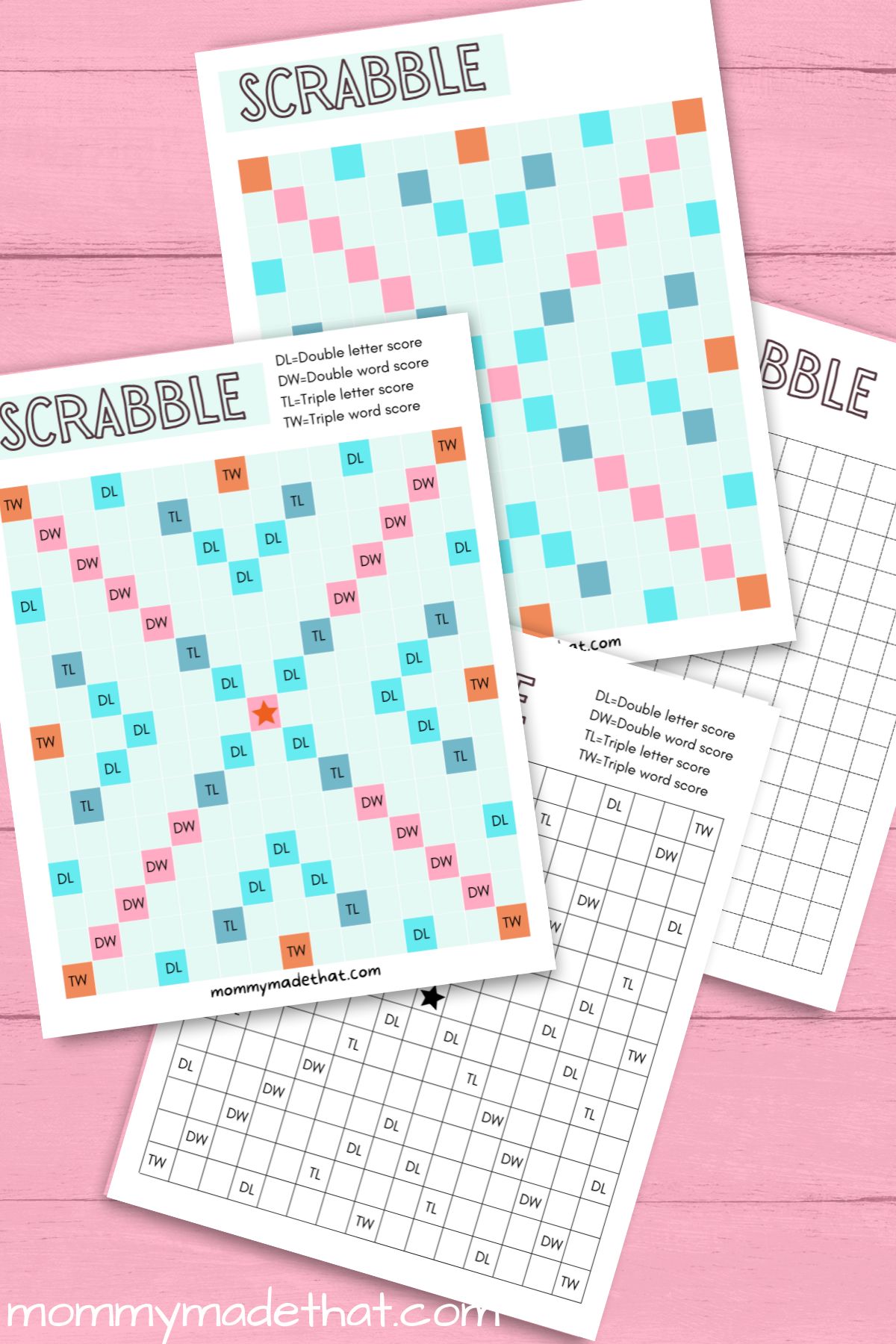 To grab the free printable scrabble boards, put your email in the box below. We'll send them straight to your inbox.
These are for personal or classroom use only. Not for commercial use. Thank you! But feel free to print out as many copies as you like.