Printable Letter D (Grab the Free Template!)
Looking for a free printable letter D? We've got a few to grab and print right here!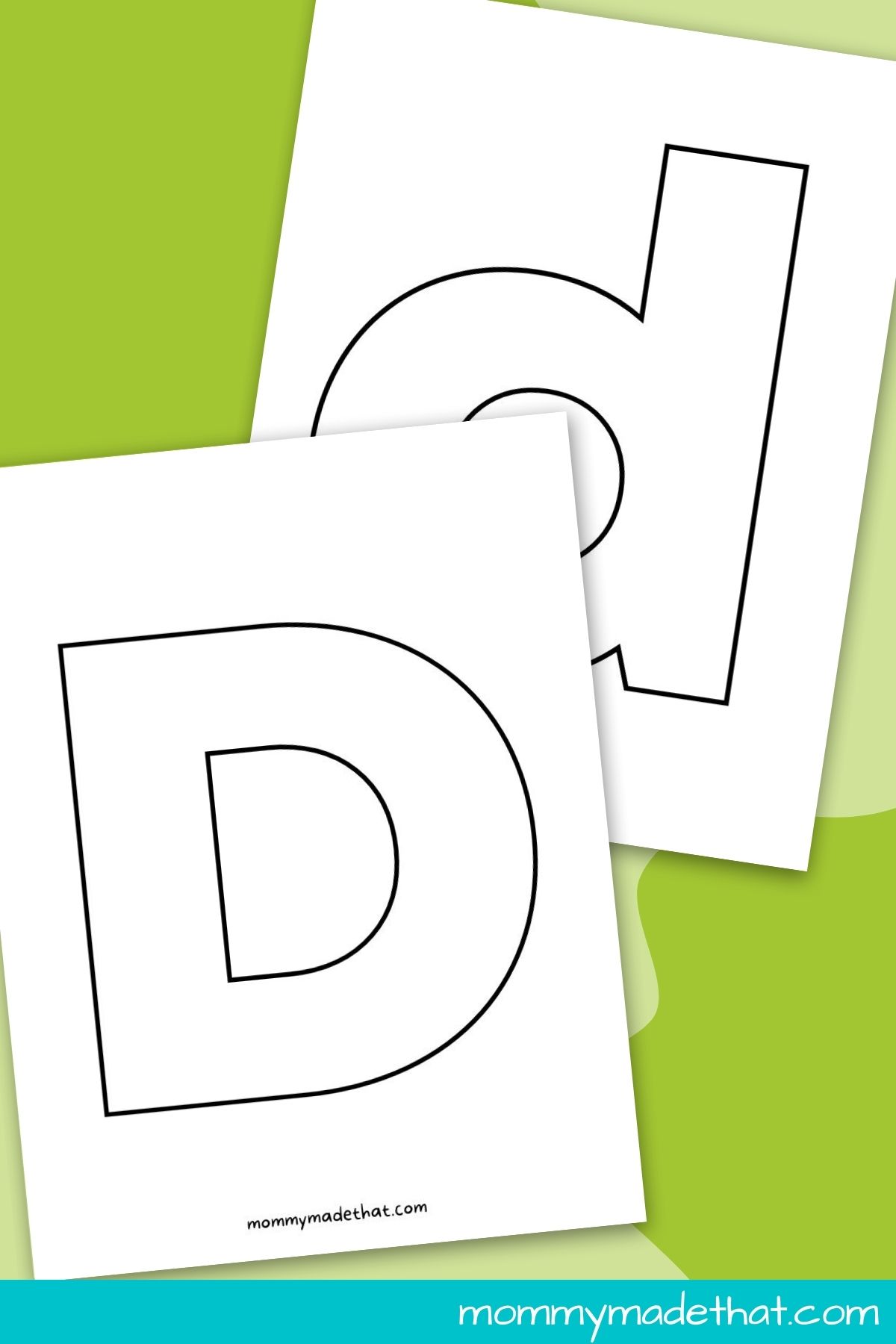 Looking for a fun and creative way to help your child learn the alphabet? Look no further than our collection of free printable letters!
Here we have printable letter D's. If you missed it, you can grab the printable letter C or get the printable letter E.
Whether you need lowercase or uppercase letters, we've got you covered.
These free printable letters are perfect for a variety of educational and crafting purposes and can be easily downloaded and printed right from our website.
Get started today and help your child master the ABCs in no time!
And if you'd like more letter D activities you can check out our letter D tracing worksheets or our D is for Donut craft
Letter " Printable Templates
If you're in need of printable letter D templates, our website offers not one, but four different options to choose from! This includes two different outlines for the uppercase letter D, giving you the flexibility to choose the style that works best for your needs.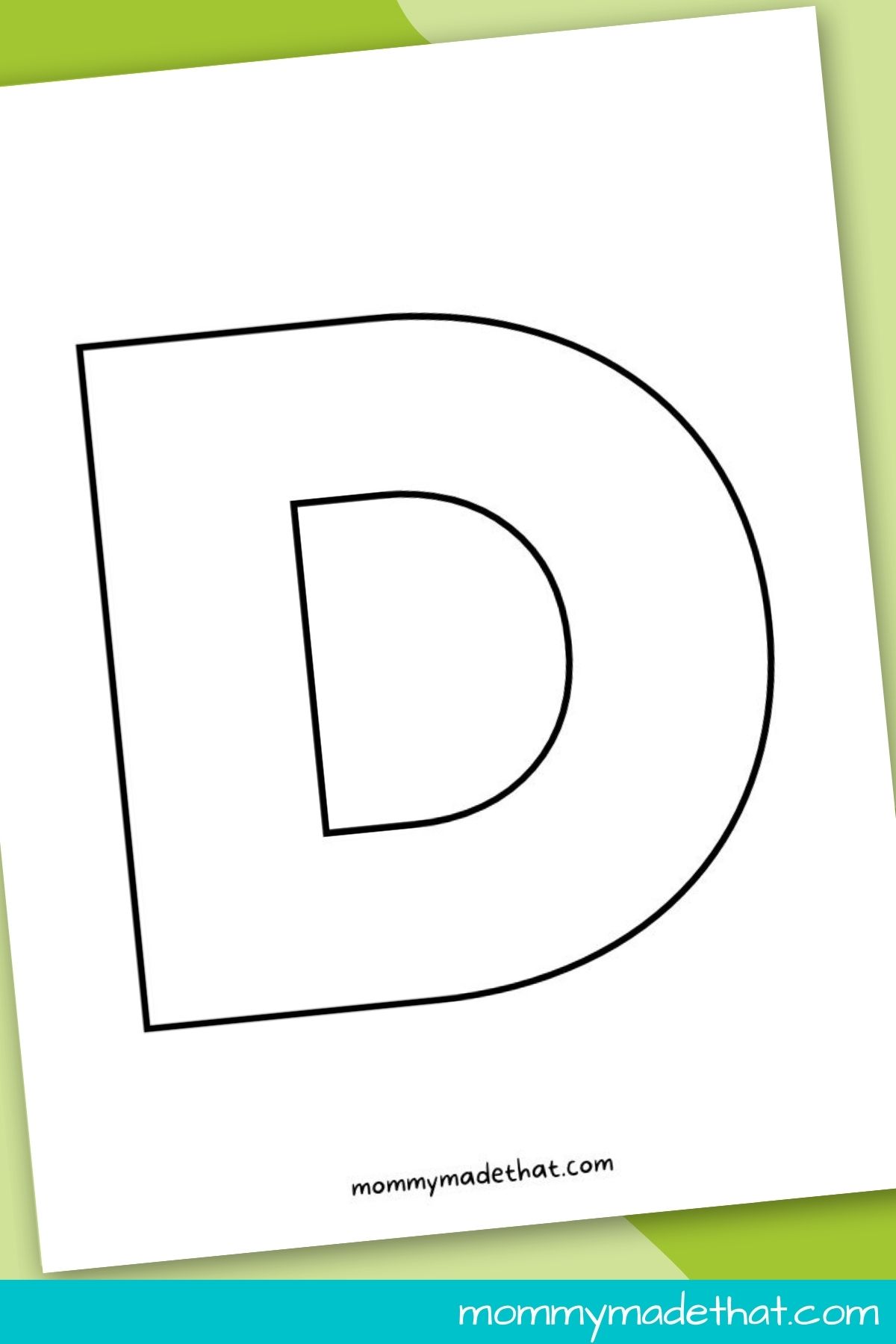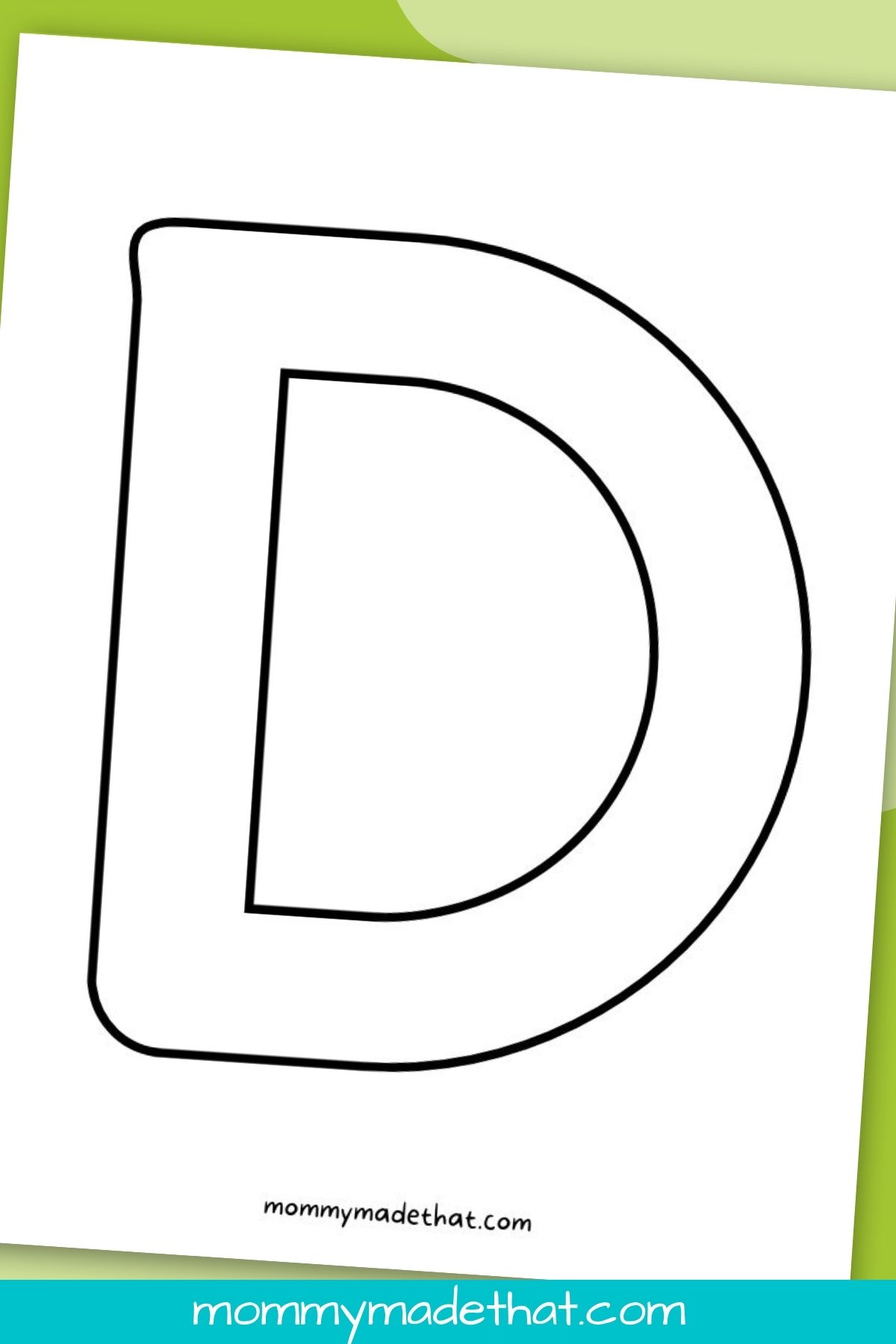 In addition to our two uppercase options, we also offer two different printable lowercase letter D's.
Print the style that best suits your project or activity.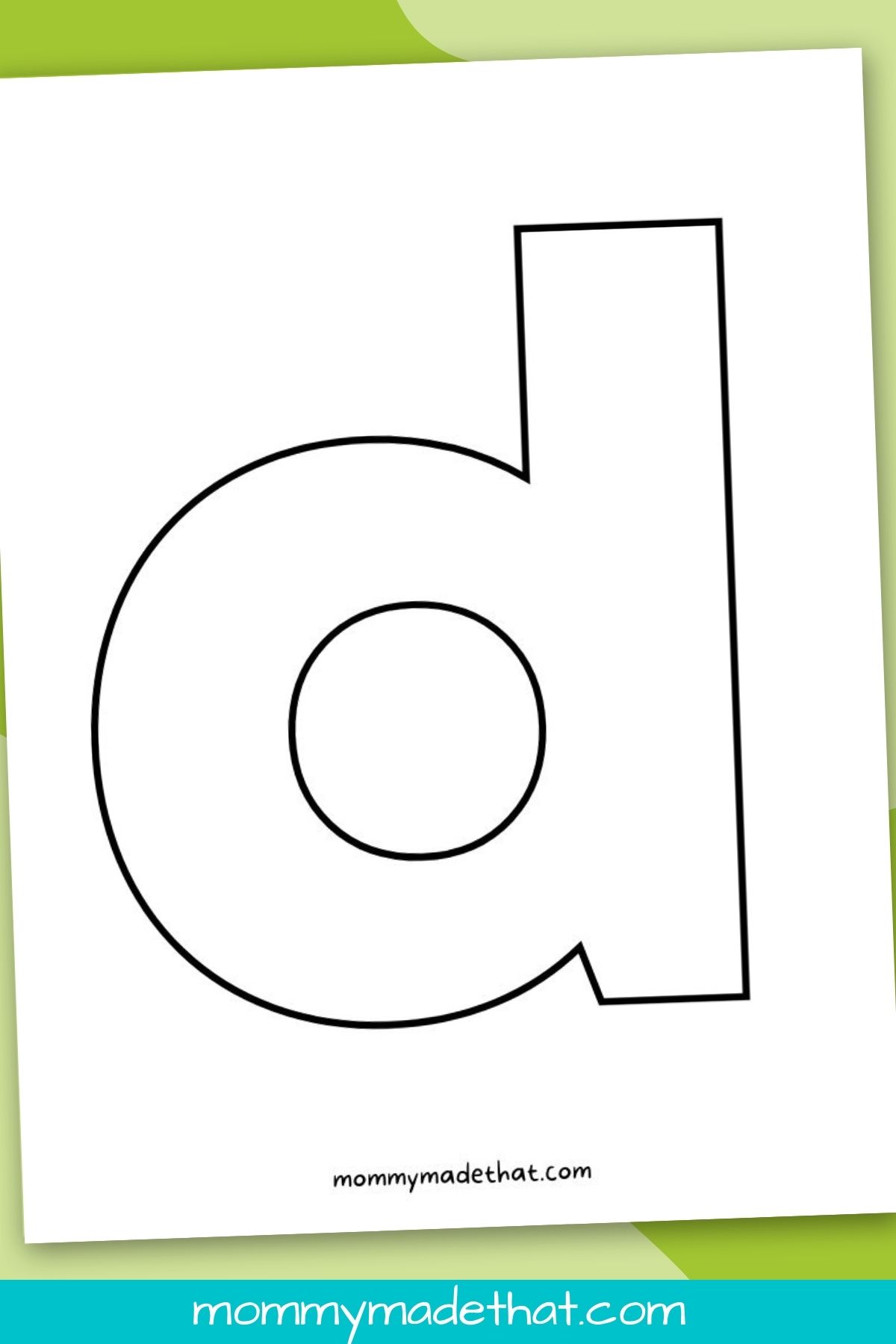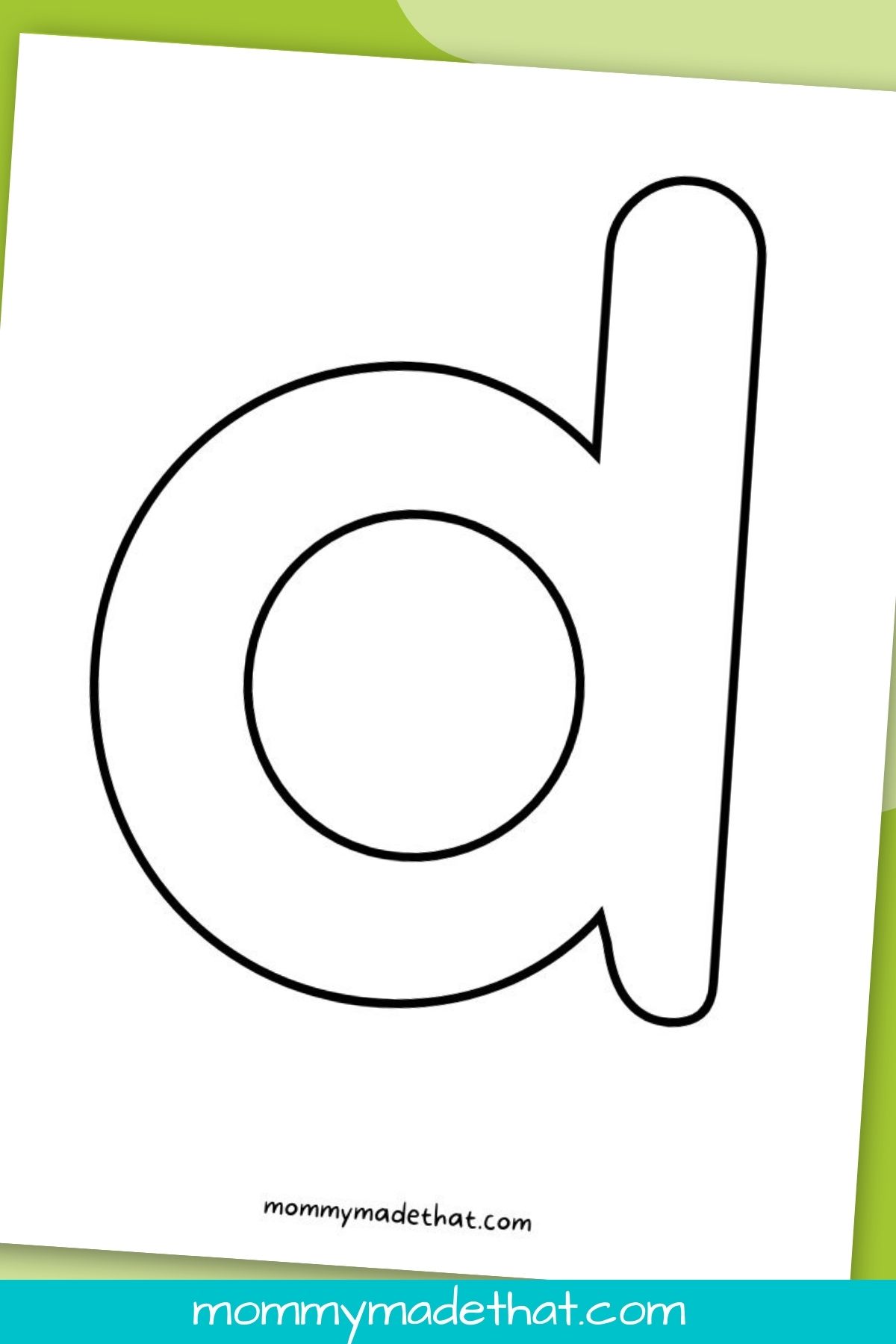 These designs are made in a bubble letter format. These templates come in outline form, making them ideal for a range of activities, including coloring pages, worksheets, and various alphabet-based projects.
Whether you're looking to introduce your child to the letter D, or engage in creative crafting and learning activities, our bubble letter D designs are the perfect tool for bringing fun and educational experiences to life.
Grab the Free Printable Letter D Here.
Printing Tips
For your convenience, all four printable D templates are included together in one easy-to-access PDF file.
To minimize paper and ink usage and streamline your printing process, you can simply enter the page number of outline you want to print in your printer settings prior to printing.
This allows you to quickly and efficiently access the specific template you need, while also being mindful of your printing resources.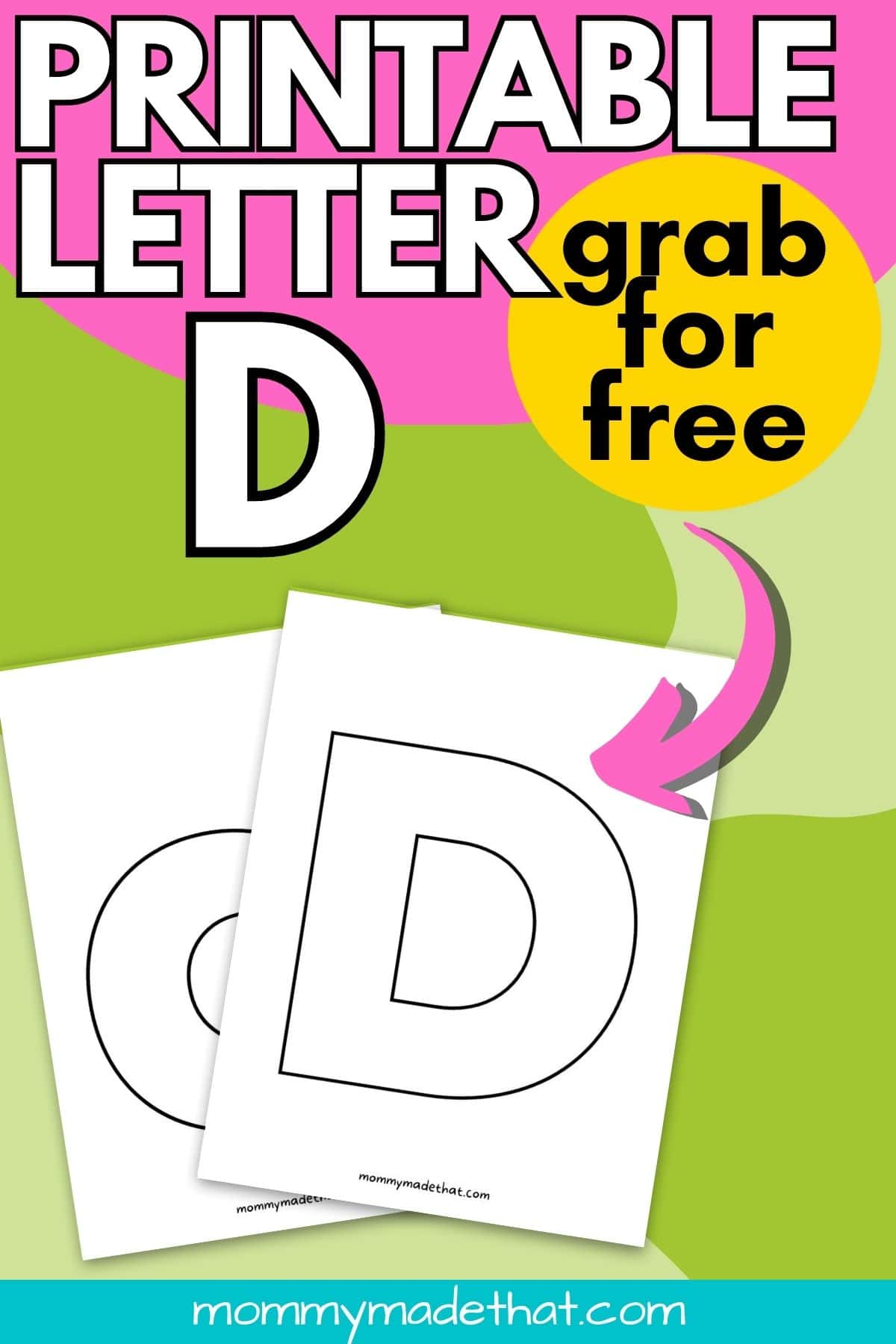 Quality