Printable Letter G (Free Templates & Outlines!)
Are you in need of a free printable letter G? Look no further! We offer both upper and lower case versions that can be easily downloaded and printed.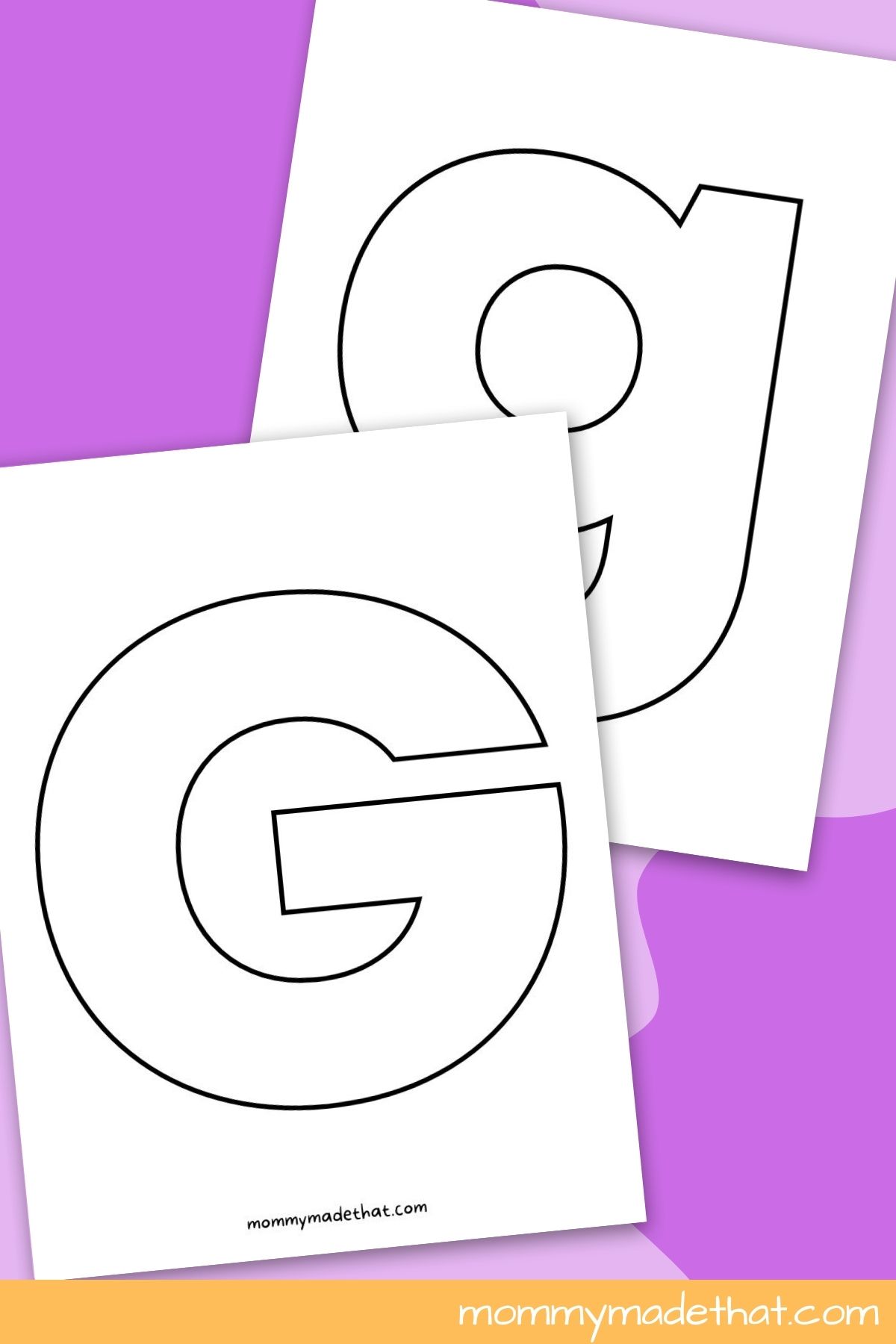 Are you looking for a fun and educational way to teach your preschooler or kindergartner the alphabet?
Our free printable letter G is perfect for you! This printable is available in both lower case and upper case and can be used for a variety of activities, including crafts, coloring pages, and more.
Whether you are a parent looking to help your child learn, or a teacher searching for engaging materials for your classroom, this printable letter G is a great resource to add to your collection.
It pairs well with our other free letter G activities like our letter G tracing worksheets and our G is for grapes craft
Letter G Printable Templates
Our printable letter templates come in four unique letter G templates, including two outline versions of the uppercase G.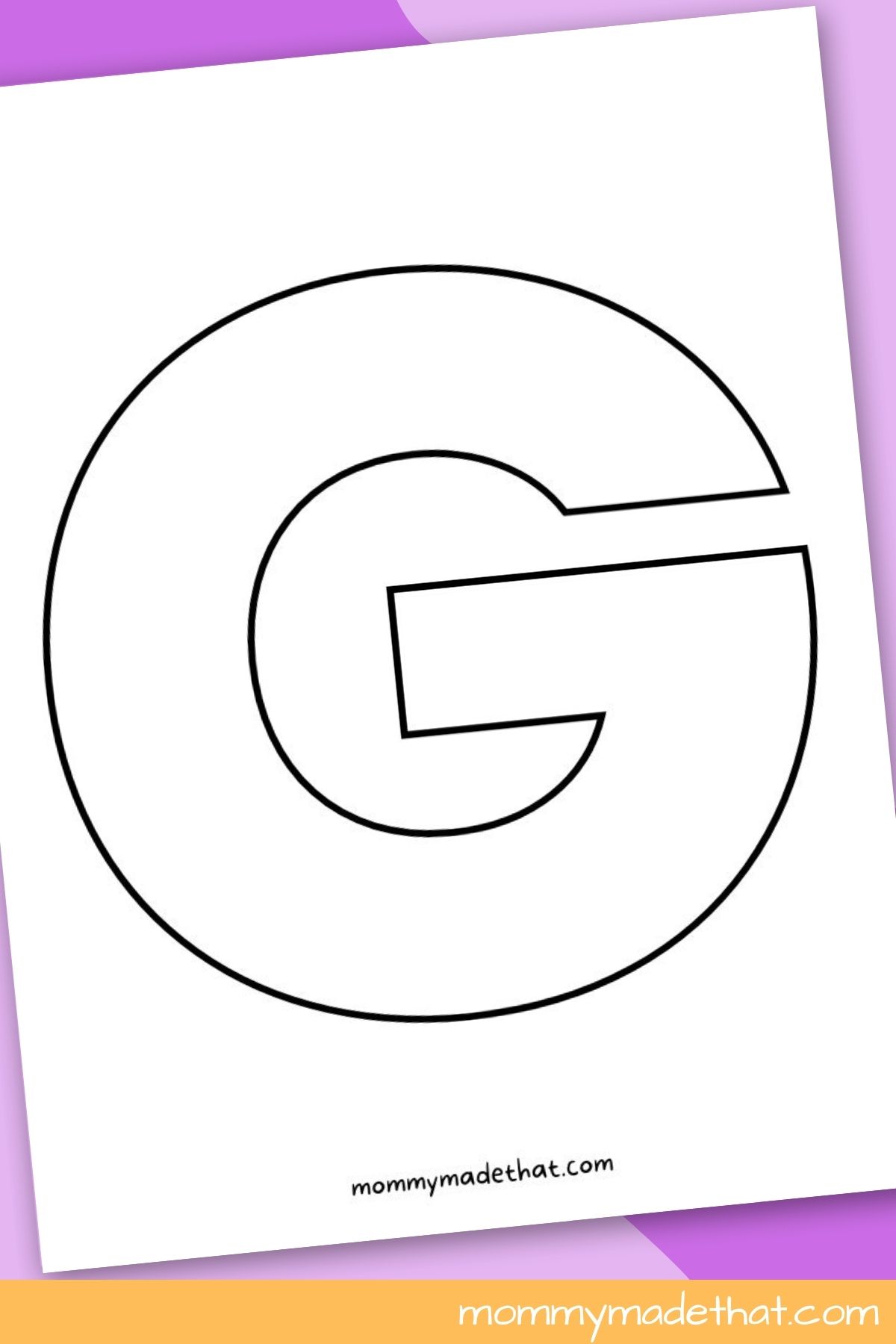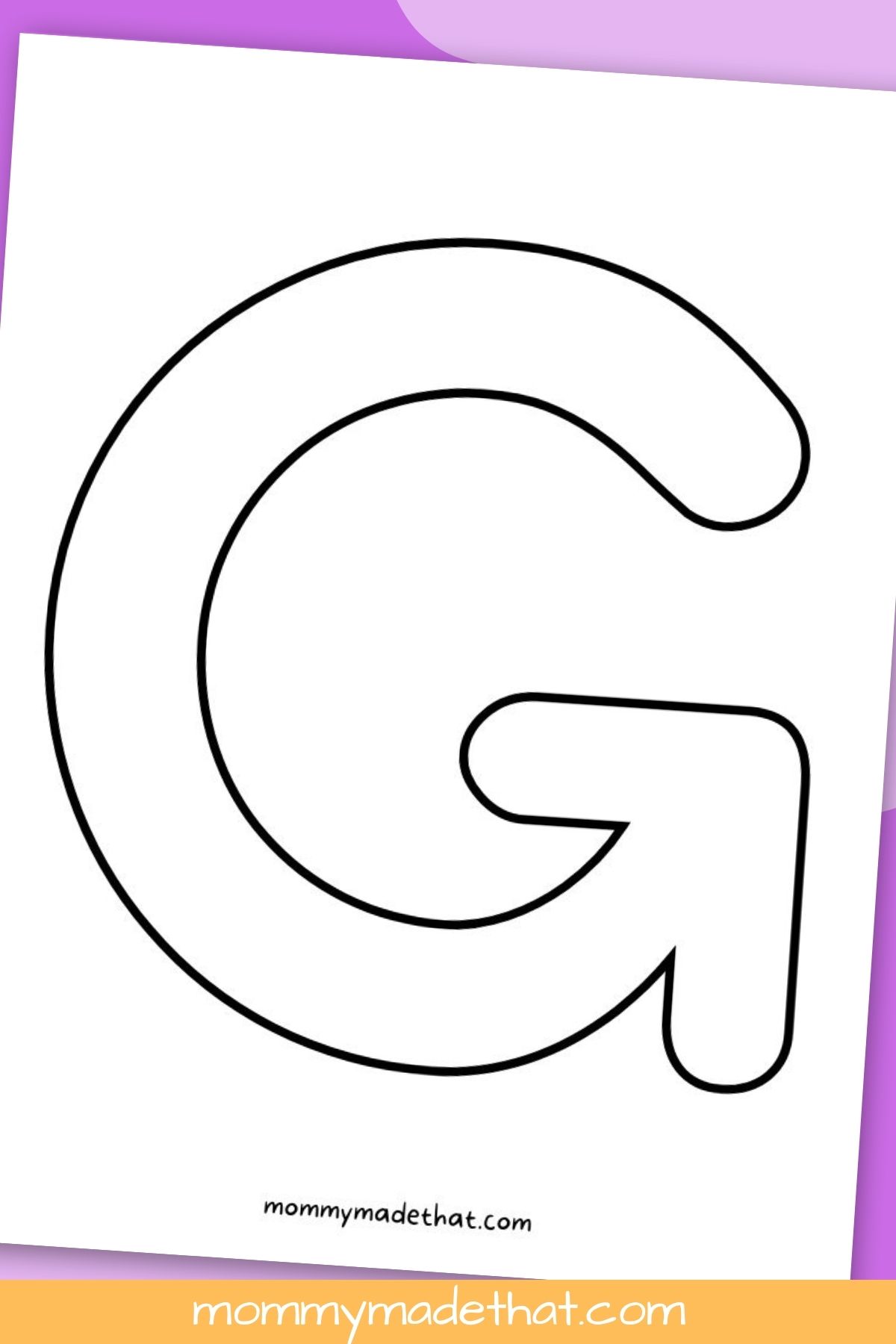 In addition to the two outline versions of uppercase letter A, we also provide two distinct options for the lowercase letter G.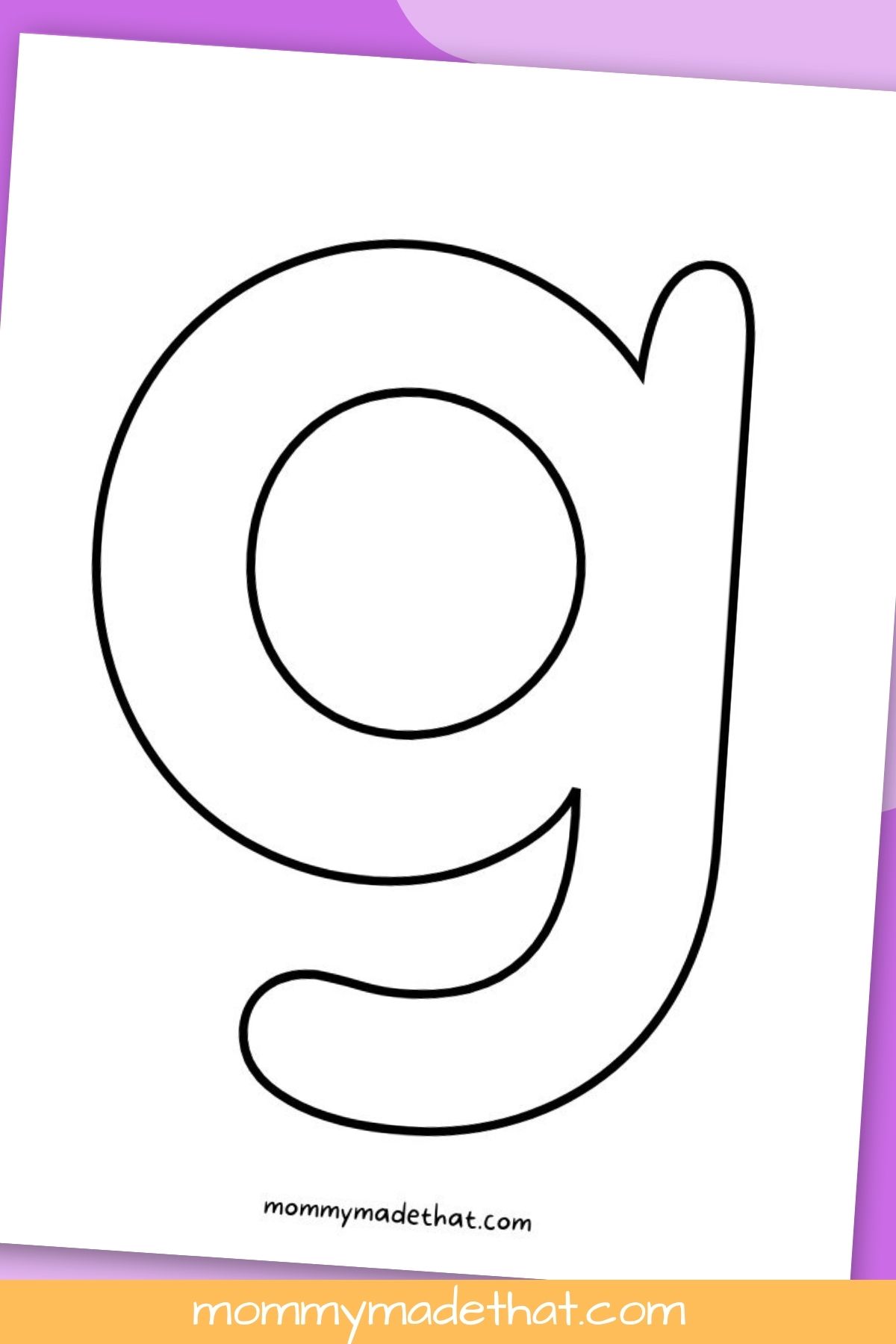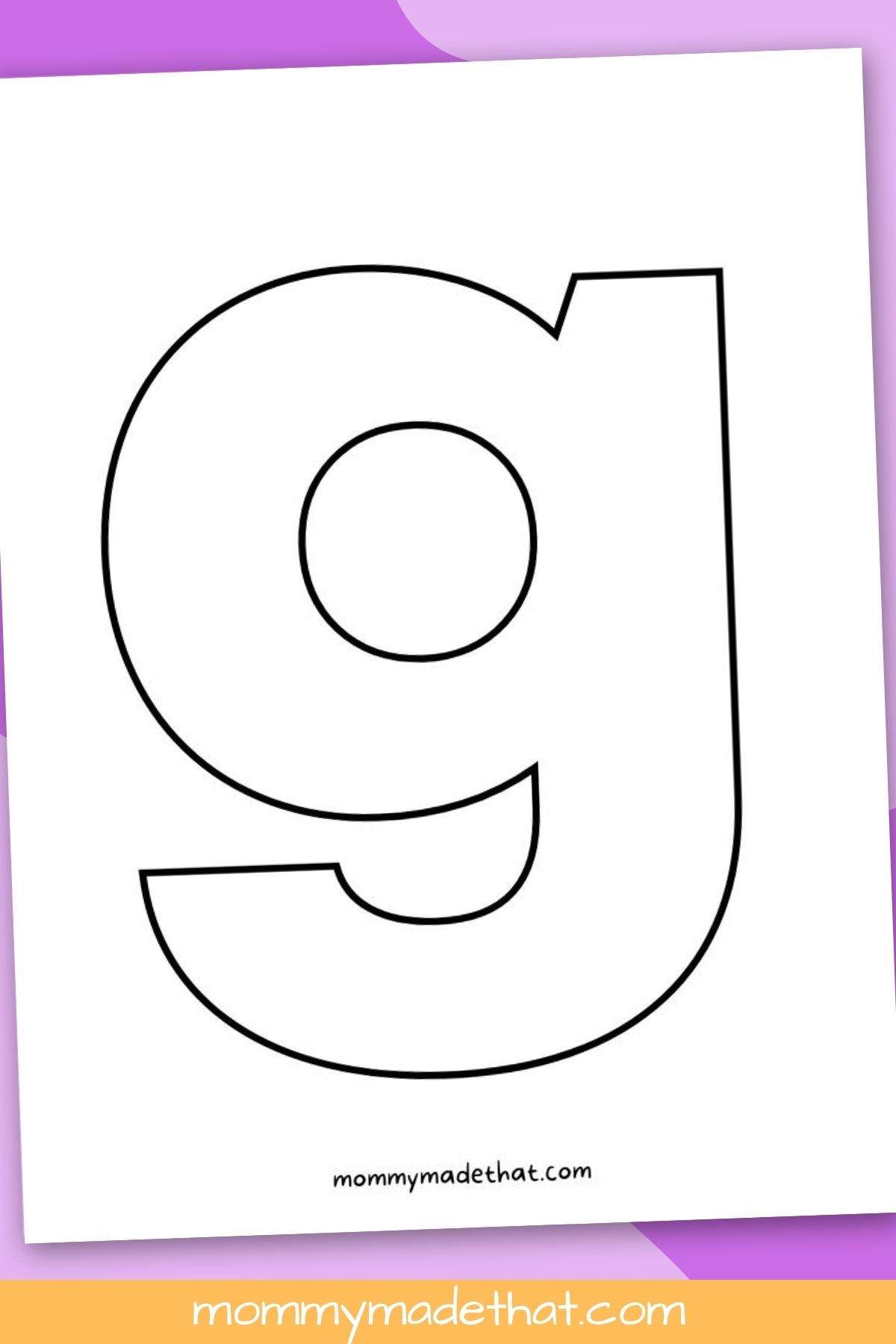 Our printable letters come in a bubble letter format, meaning that there is an outline of the letter that can be easily colored in.
These letters can serve as fantastic coloring pages for children, while also being suitable for use as worksheets and handouts for a variety of alphabet activities.
With their playful, engaging design and letter-shape outlines, these printable bubble letters are great tools for reinforcing learning and creativity.
Grab the Printable Letter G Here.
Printing Tips
When you download our printable letter pages, you will receive all four pages in a single PDF document. To conserve both ink and paper, you may choose to only print specific pages. Before printing, simply input the appropriate page number(s) into your printer settings, and only the pages you need will be printed.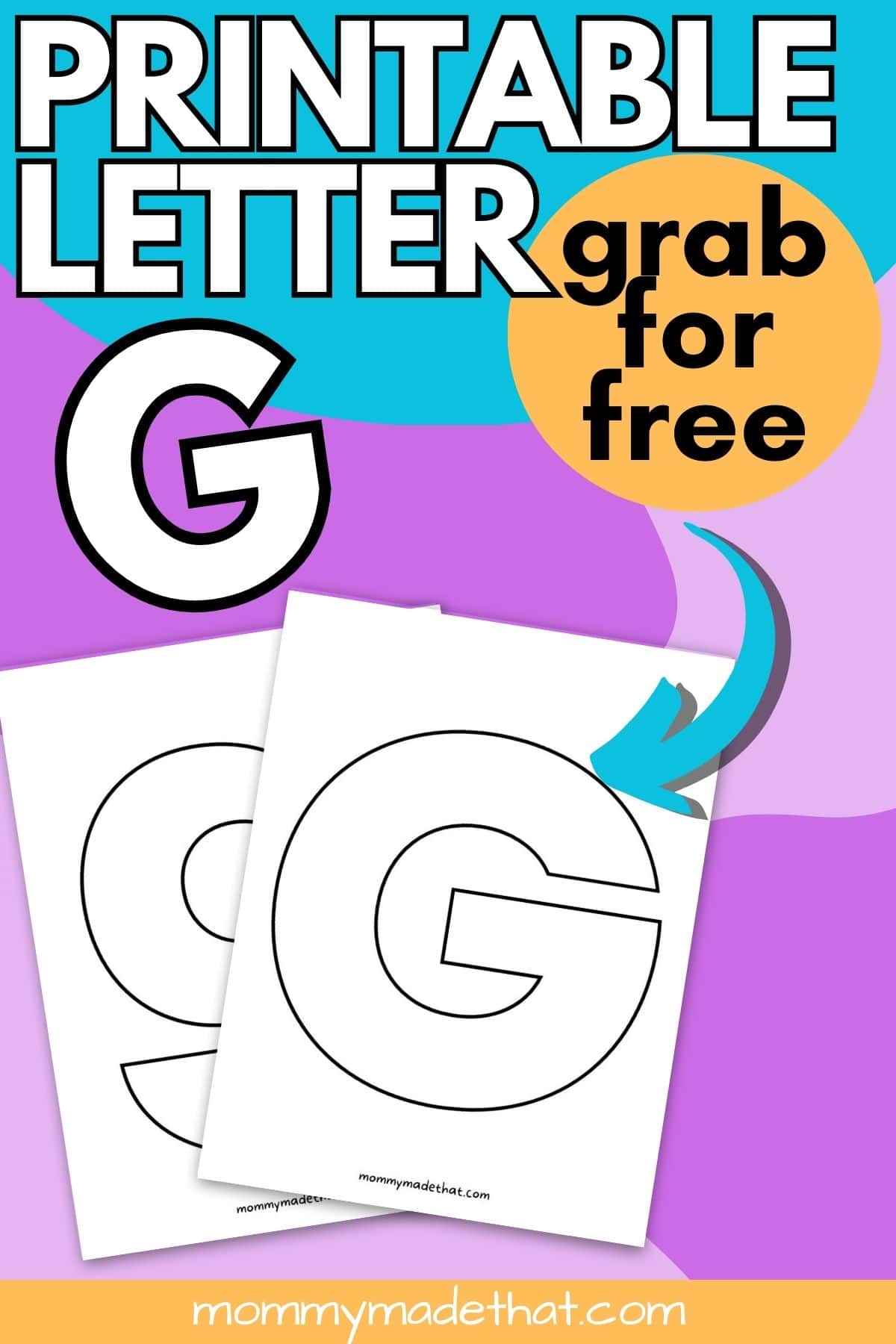 Make sure to click the link above to grab the printables instantly. If you print from the photos they won't turn out as well and the quality will be much lower.
Enjoy some alphabet fun!