Adorable Mouse Coloring Pages (Free Printables!)
Looking for some cute mouse coloring pages? We've got lots of adorable ones perfect for a bit of coloring fun!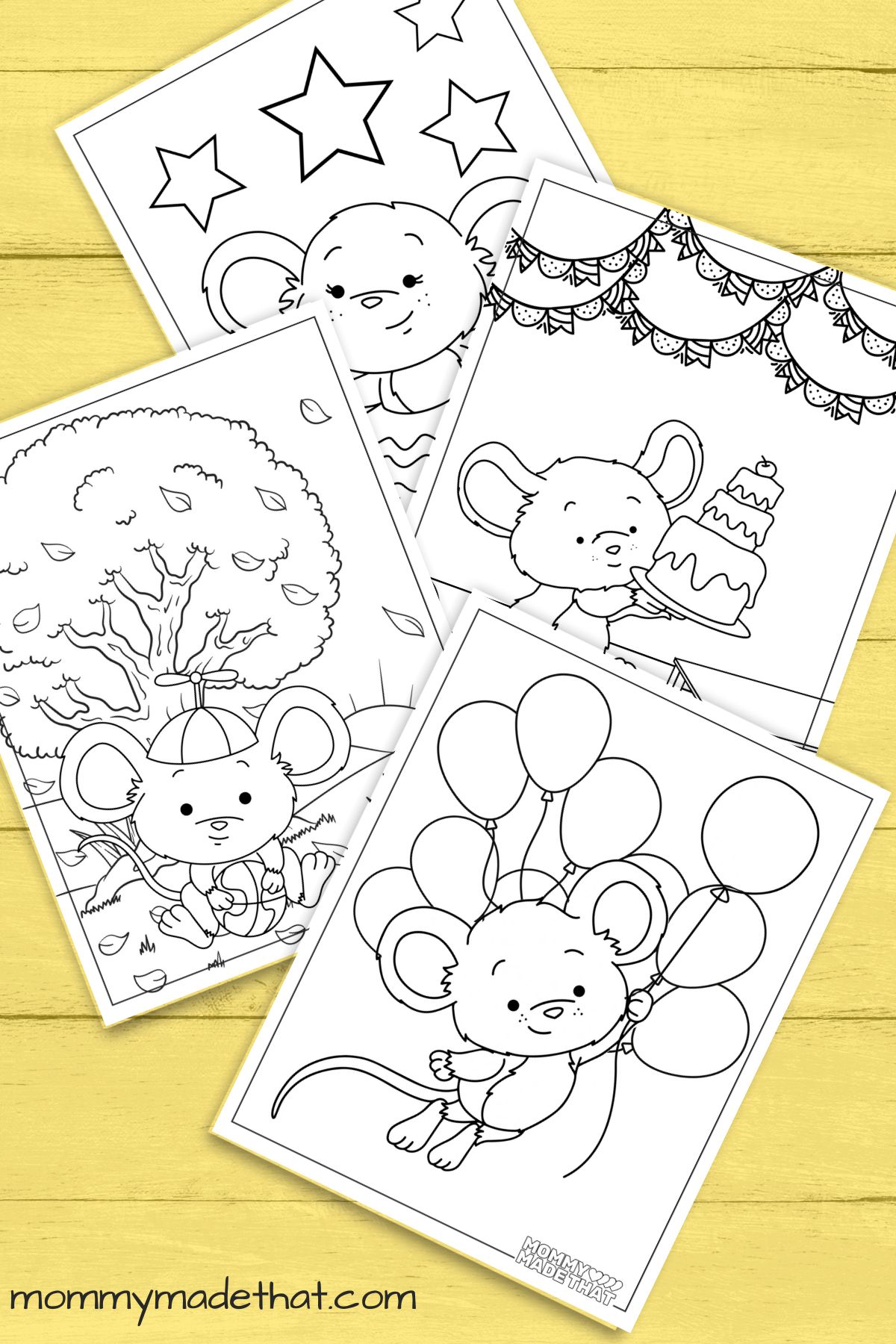 These adorable mouse coloring pages for kids are both fun and entertaining.
They're great for improving fine motor skills and to use when learning about mice, or reading stories like if you give a mouse a cookie.
Each coloring page features its own little mouse doing some sort of mouse-like activity.
Mouse Coloring Pages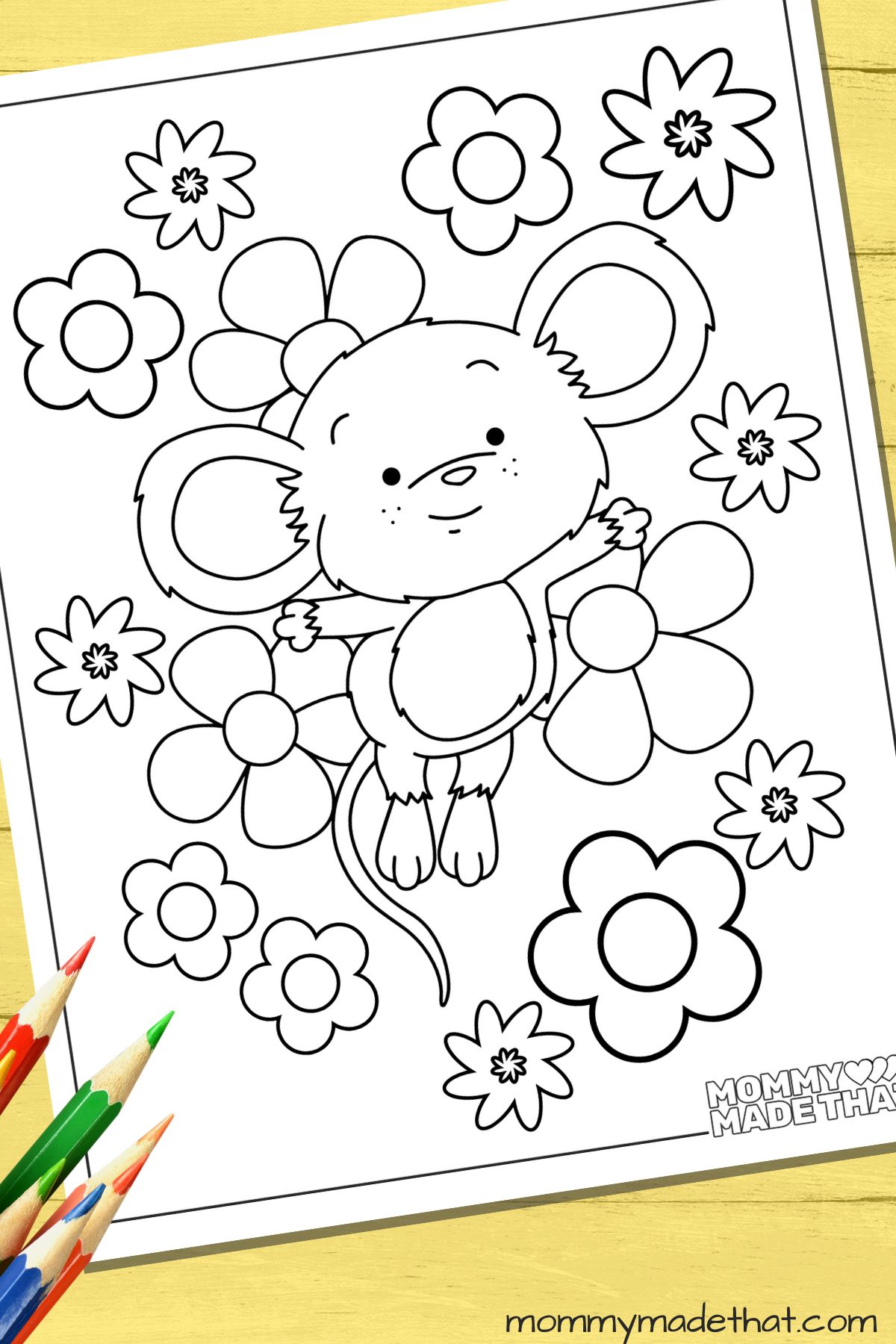 The mouse coloring page has a cute mouse floating through a bunch of flowers in a field!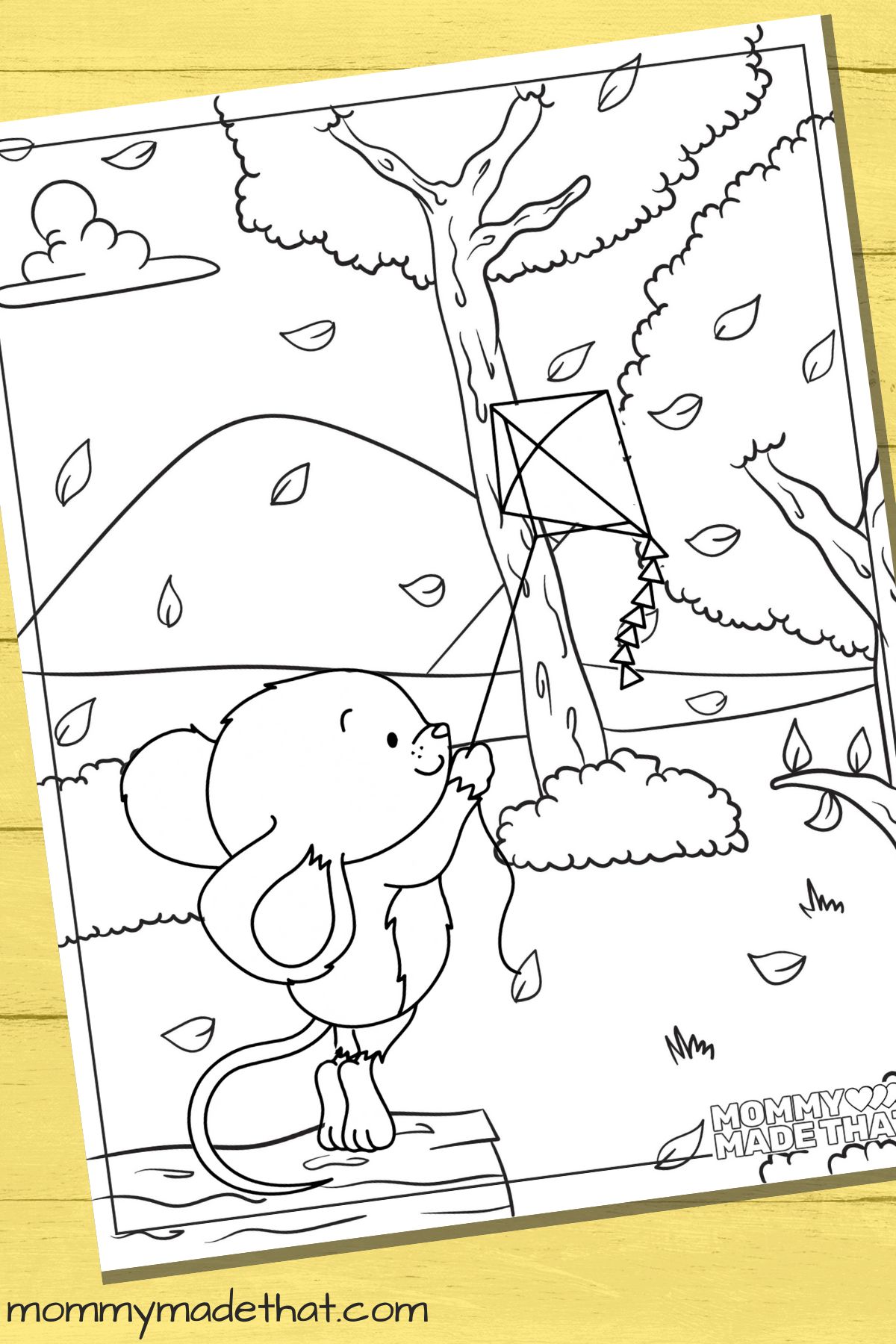 And this little mouse is flying a kite in the forest, with leaves falling all around him. Perfect as a fall coloring page.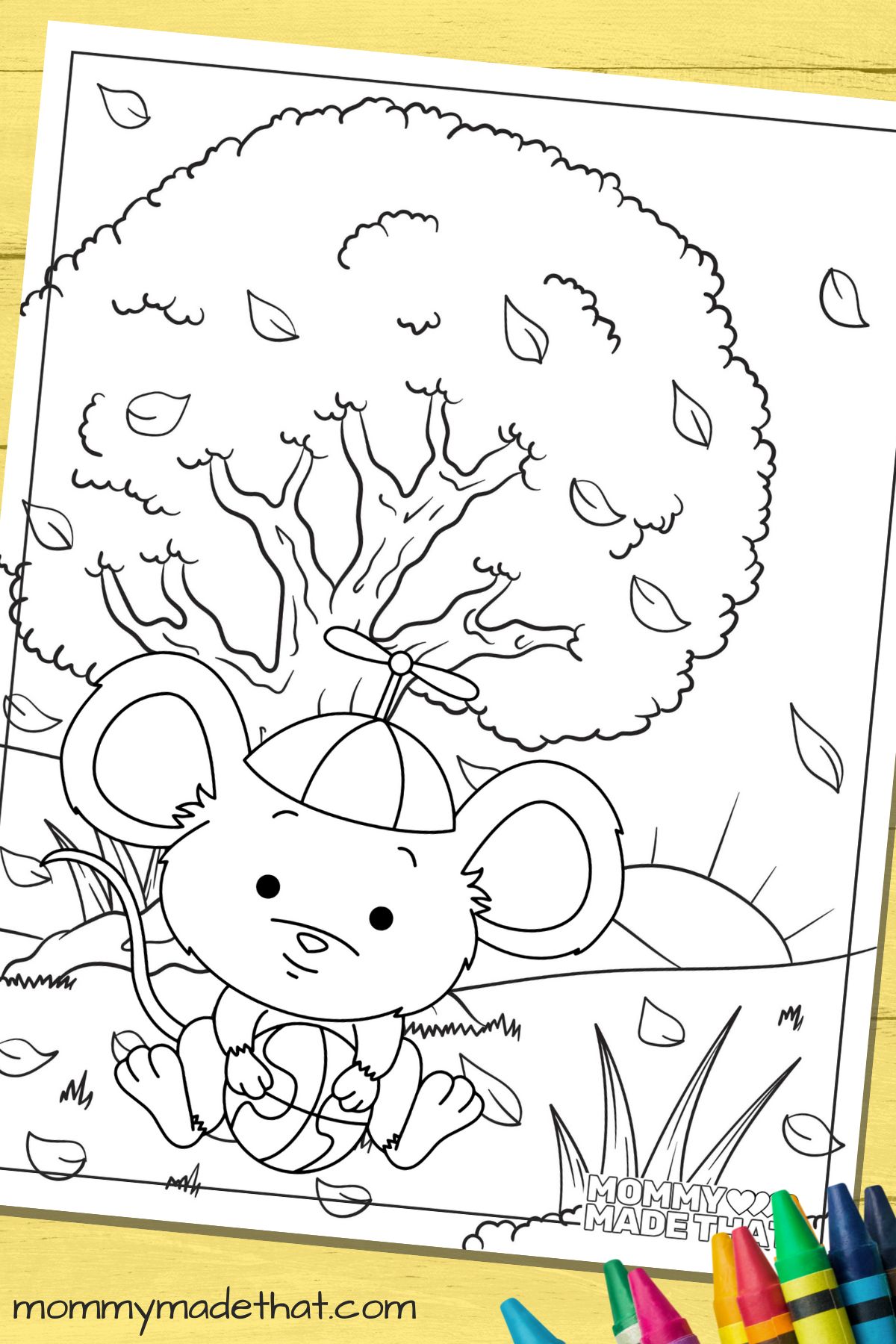 This little baby mouse is sitting in a field playing with a ball, wearing a cute hat.
And this little girl mouse is a ballerina dancing around in her tutu, surrounded by stars.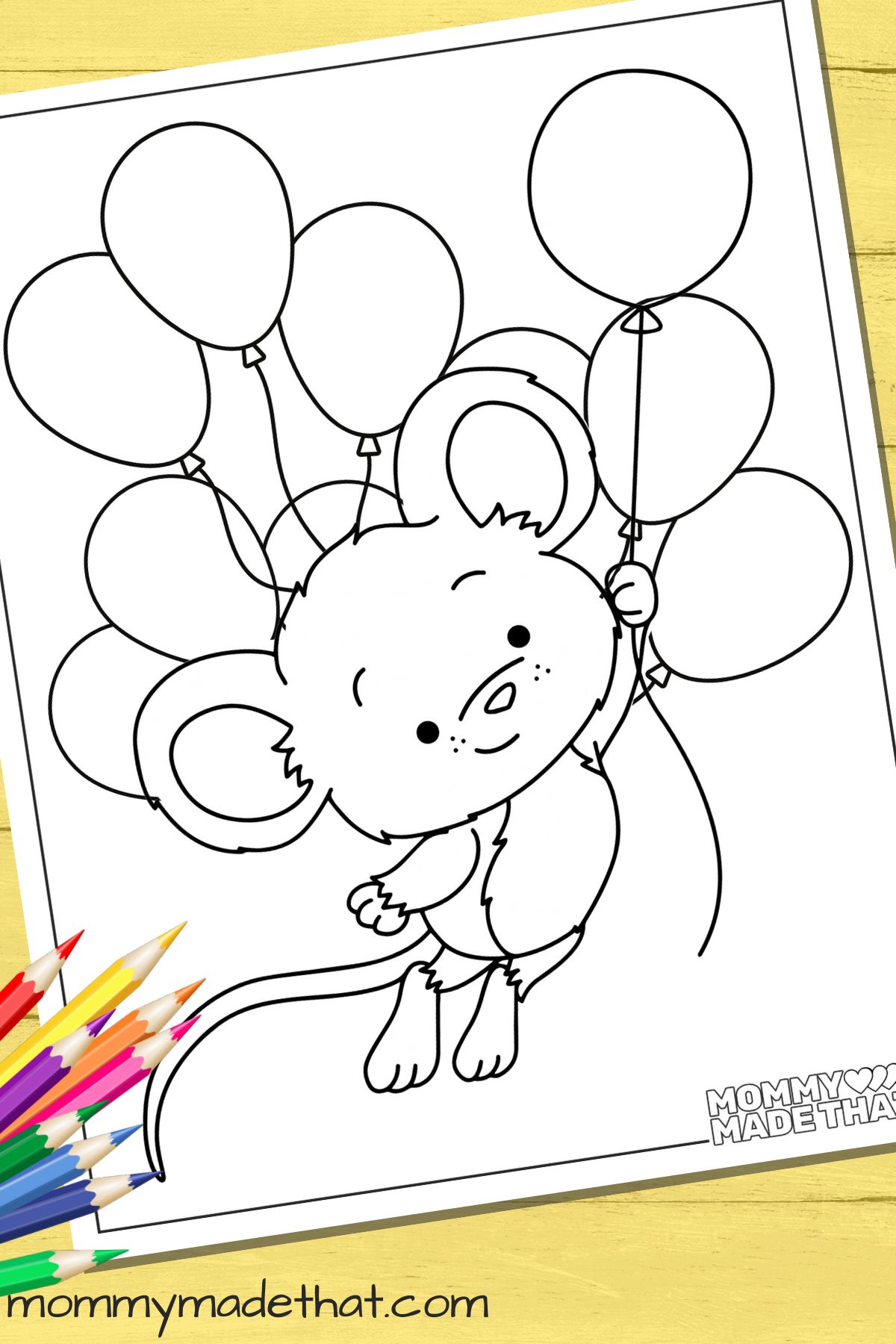 This coloring sheet features a mouse hanging on to some balloons, flying through the air.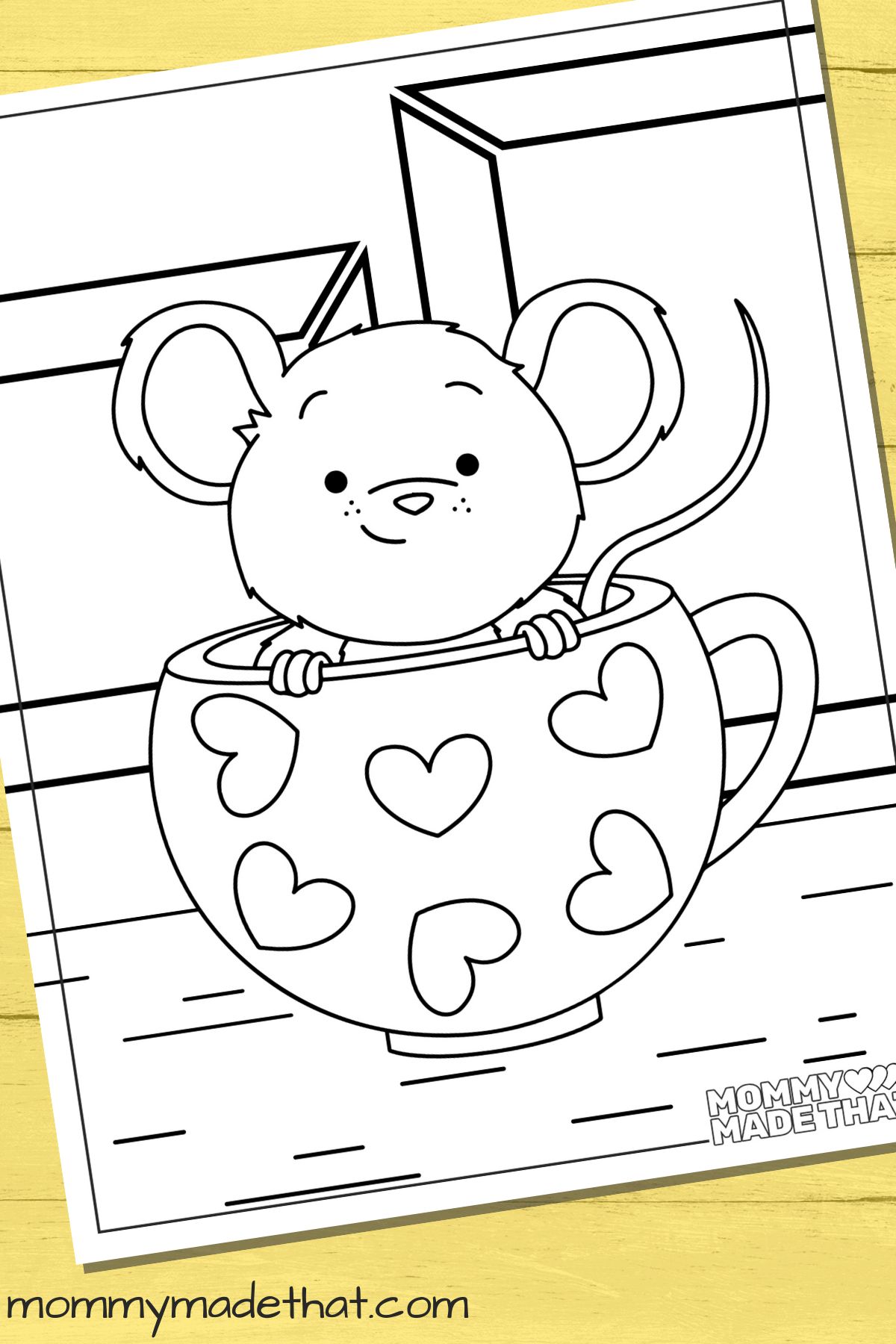 And this coloring sheet features a little mouse in a teacup with lots of hearts.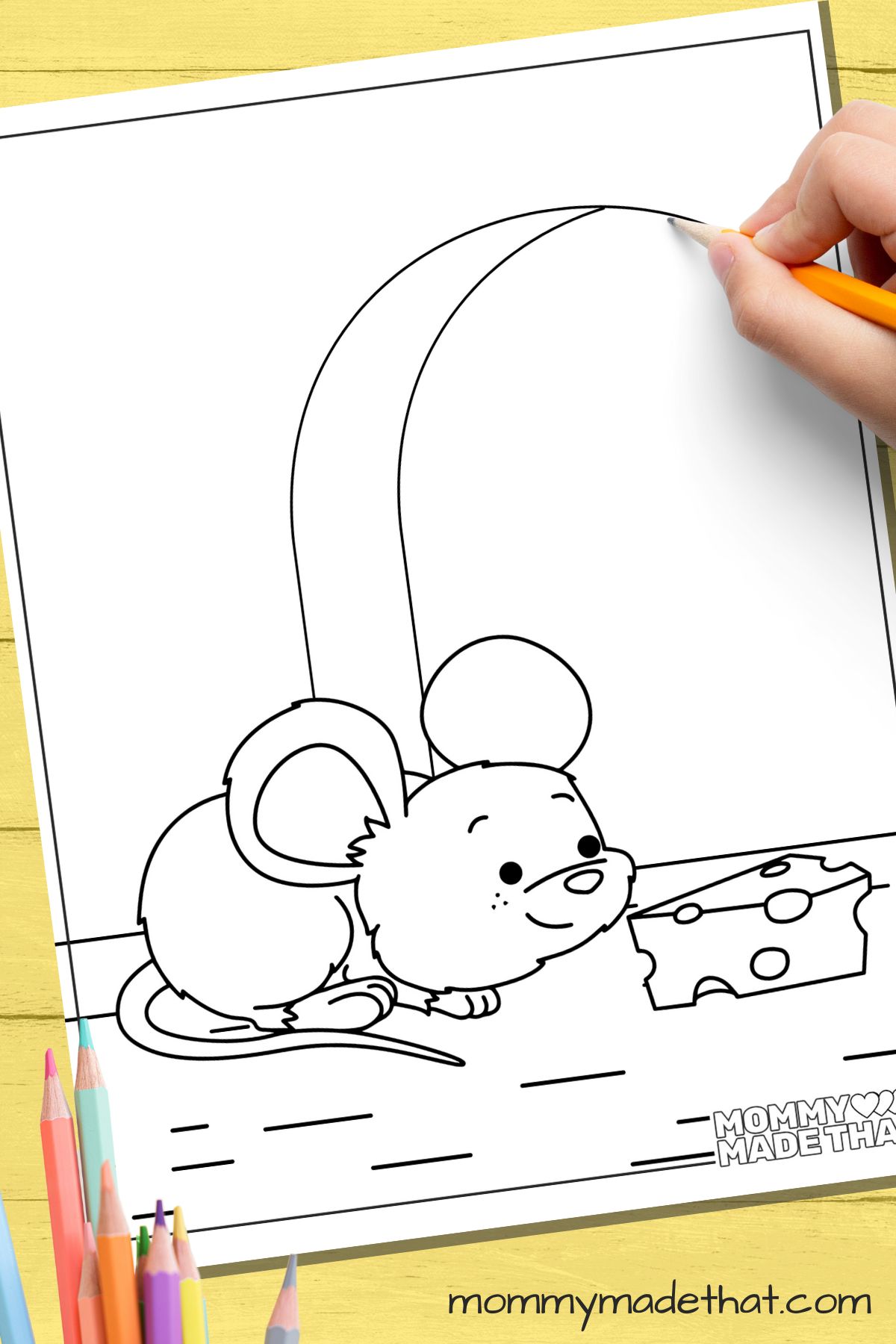 We've got a coloring sheet with a mouse about to taste some cheese outside of his door.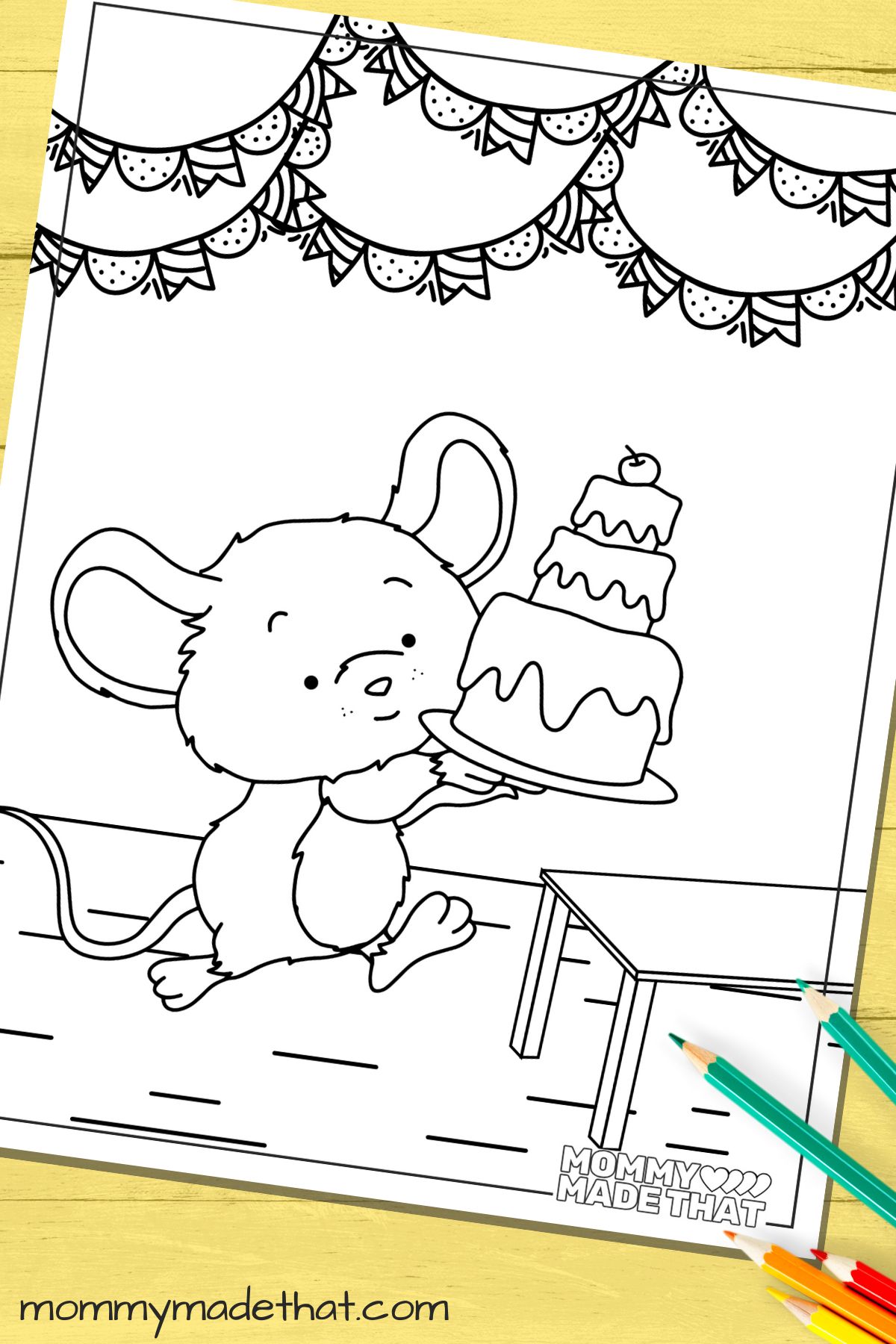 And a cute little mouse running a cake to the table for a birthday party!
And finally, a mouse taking his pet ladybug for a walk! We hope you enjoy these mouse drawings and like coloring them in even more!
Grab the Free Coloring Sheets
To grab these mice coloring pages, place your email in the box below. We'll send the free printables straight to your inbox so you can get started coloring!
These are for personal use or classroom use only. Not for commercial use. But feel free to print out as many as you'd like to color. Thank you!
If you enjoy our mouse coloring pages, I think you'll like our squirrel coloring pages as well!