Printable Dot Game (Fun Free Templates and Grids!)
Today we have a fun dot game printable! It's a quick and easy printable game and a great boredom buster!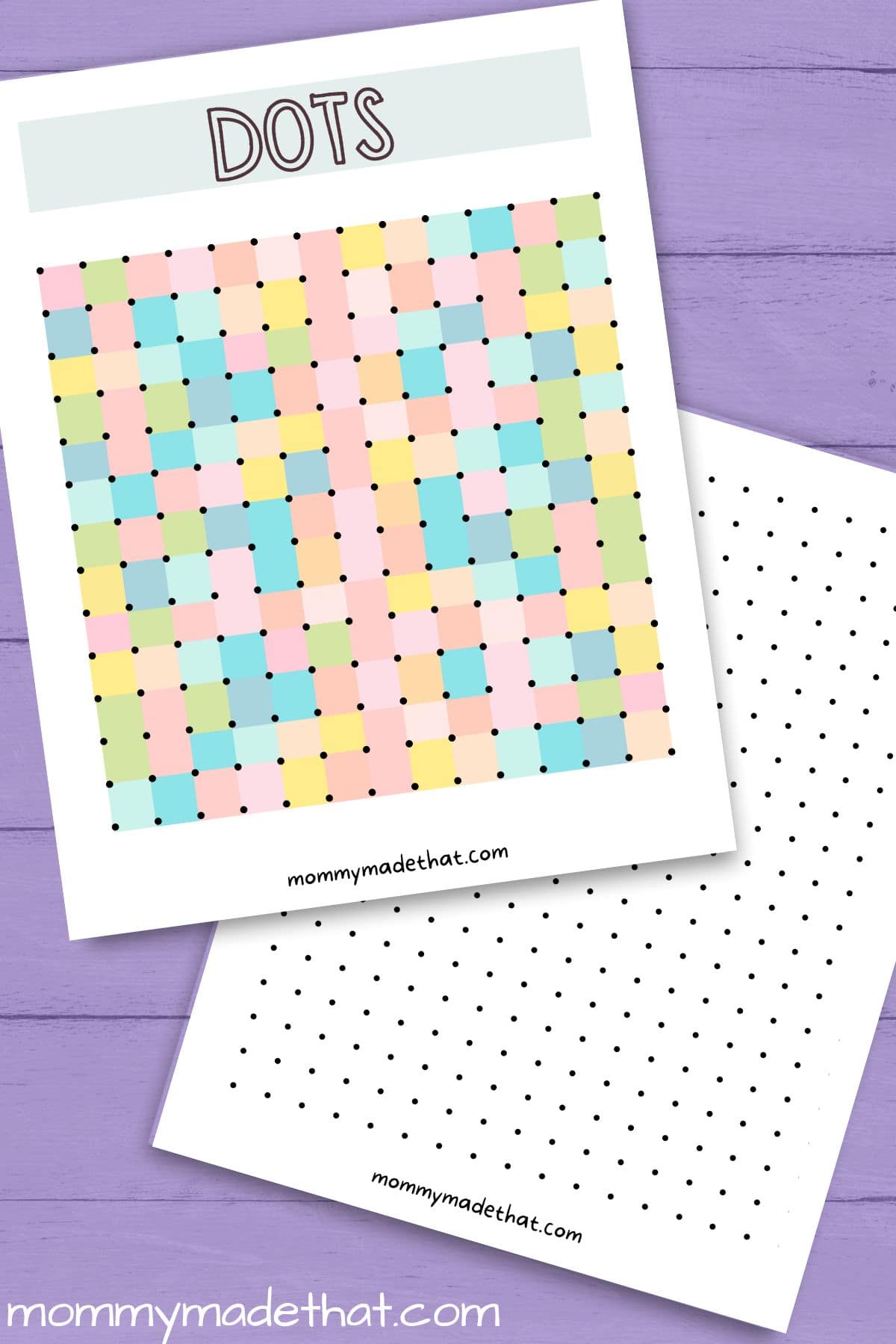 The Dot Game is a timeless classic that can be enjoyed by people of all ages. It's also known as the boxes game, or the dots and boxes game.
Our printable dot game board allows you to take the fun of this popular game with you wherever you go, without having to draw hundreds of little dots!
And if you like this one, you'll love some of our other printable games like our printable tic tac toe board and our pin the tail on the donkey game.
How to Play the Dot Game
The game is pretty simple once you know how to play it.
It's a two-player game that starts with an empty grid of dots. Players take turns adding a single horizontal or vertical line between two unjoined adjacent dots, like shown below.
Player A is the pink line, and player B is the green line. The first player makes a line. Then the second player makes their line.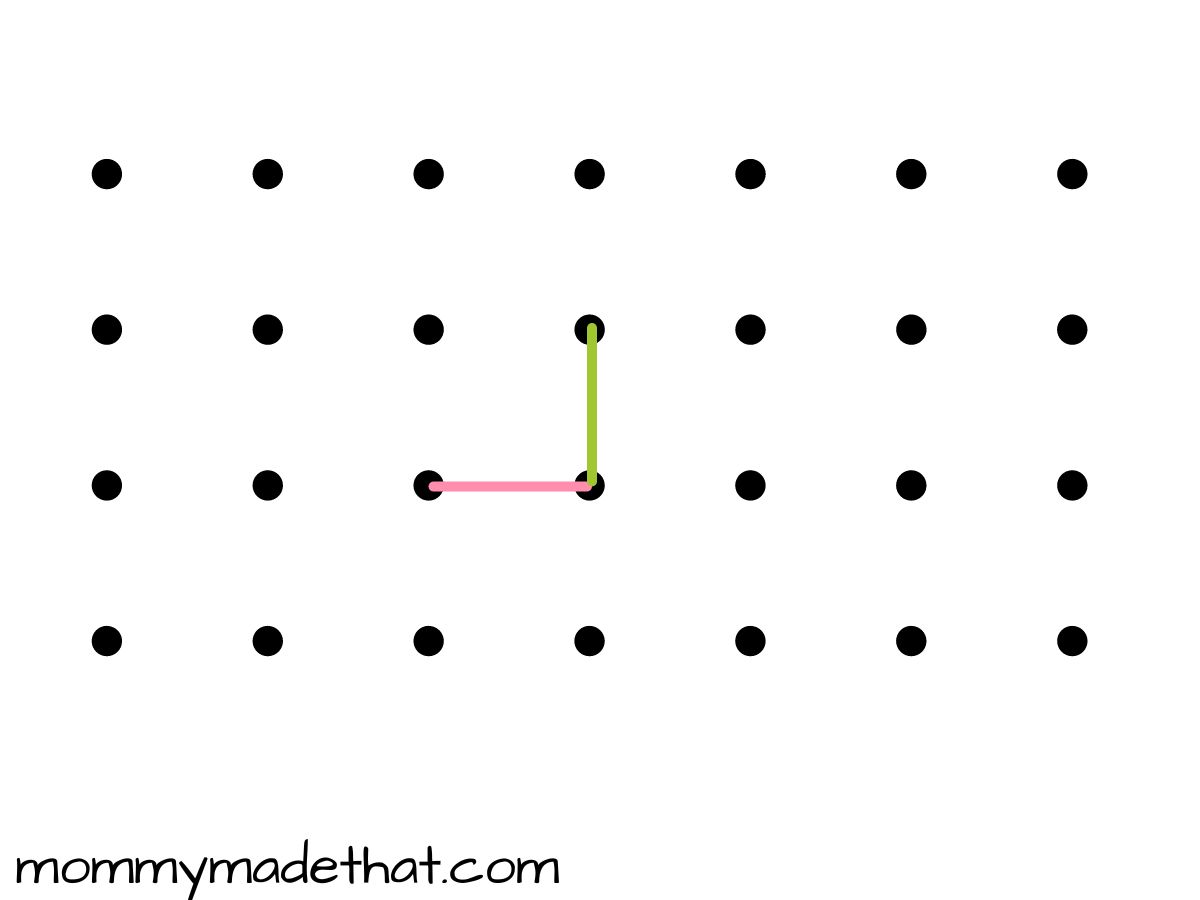 Keep taking turns making single lines until you are able to complete a square with only one line. Typically, the board starts to fill up before you are able to make a full square. It starts by looking like this.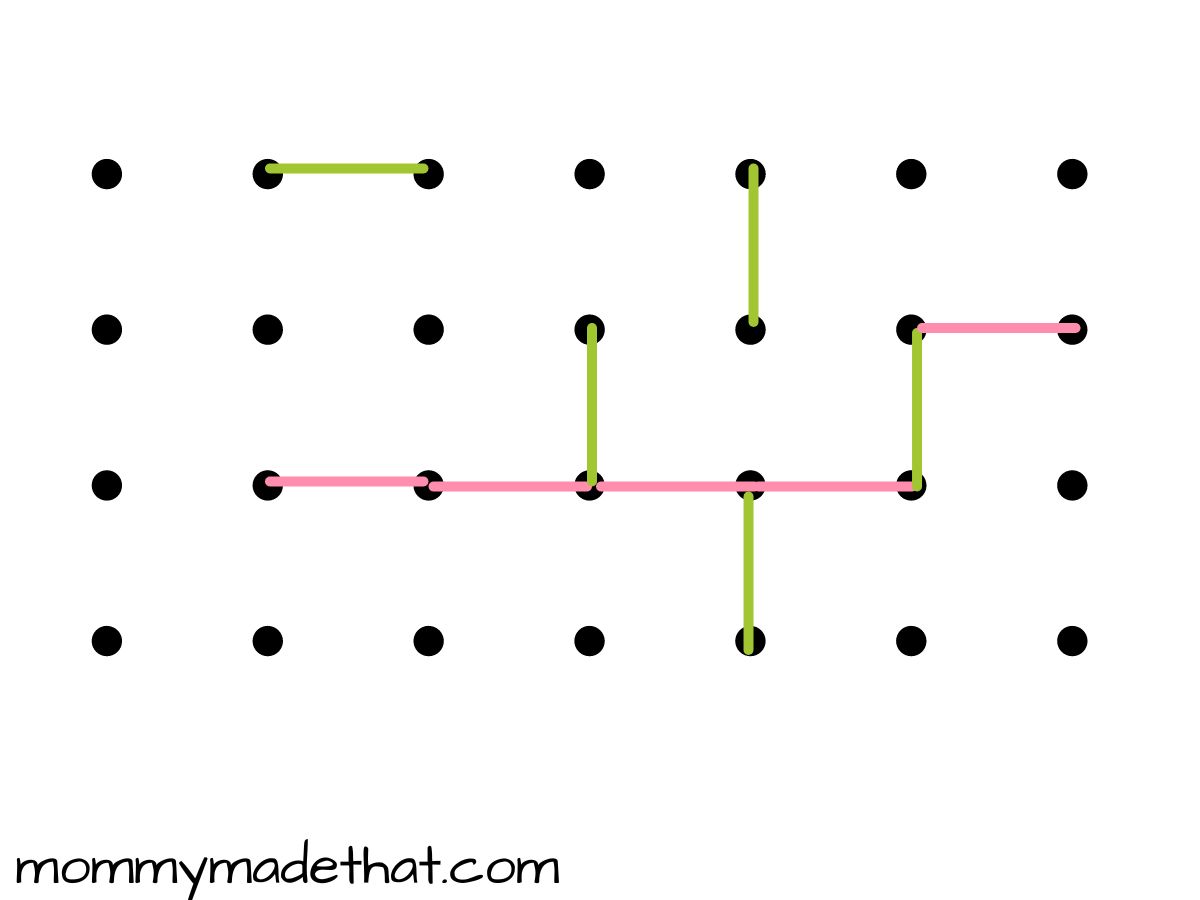 Then eventually more like this: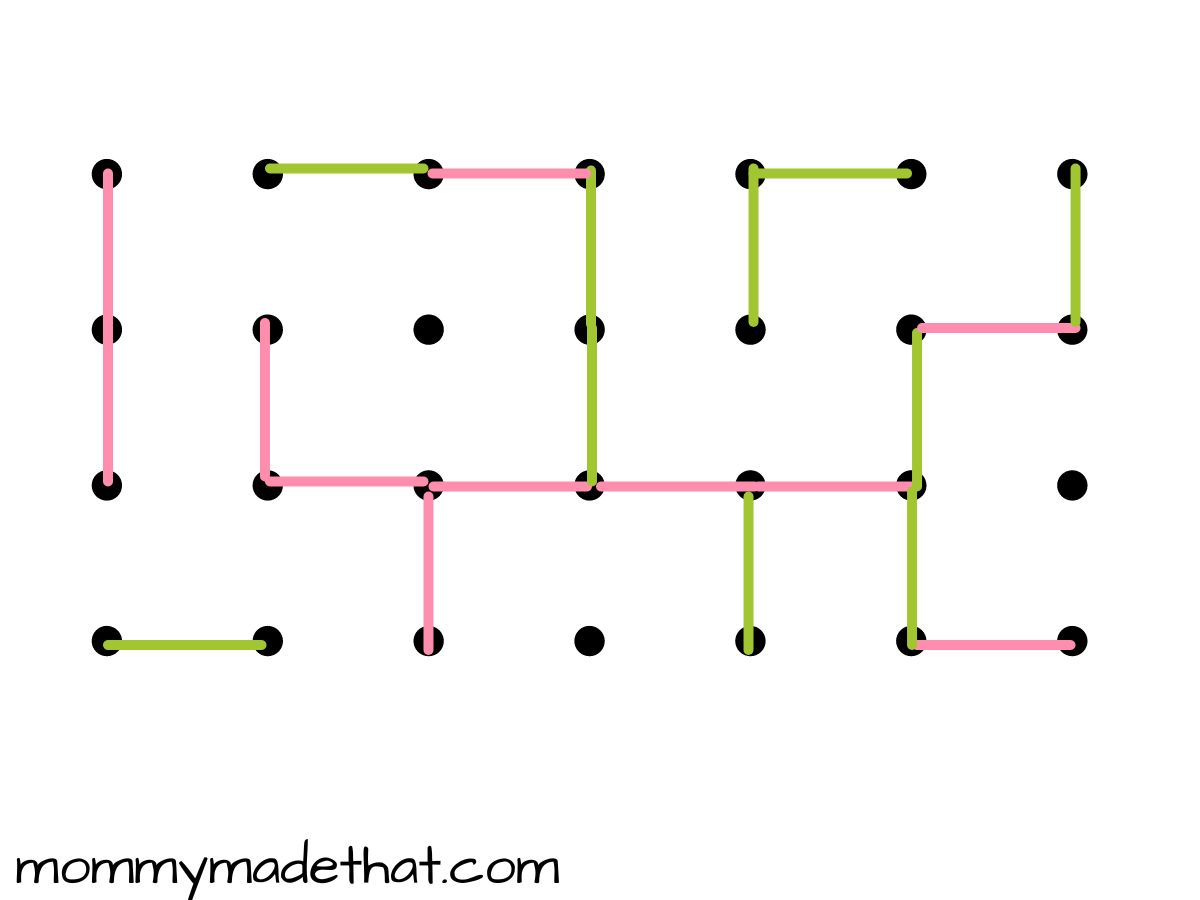 When the board starts to fill up, a player will be forced to draw the third line of a square, allowing the other player to complete a box.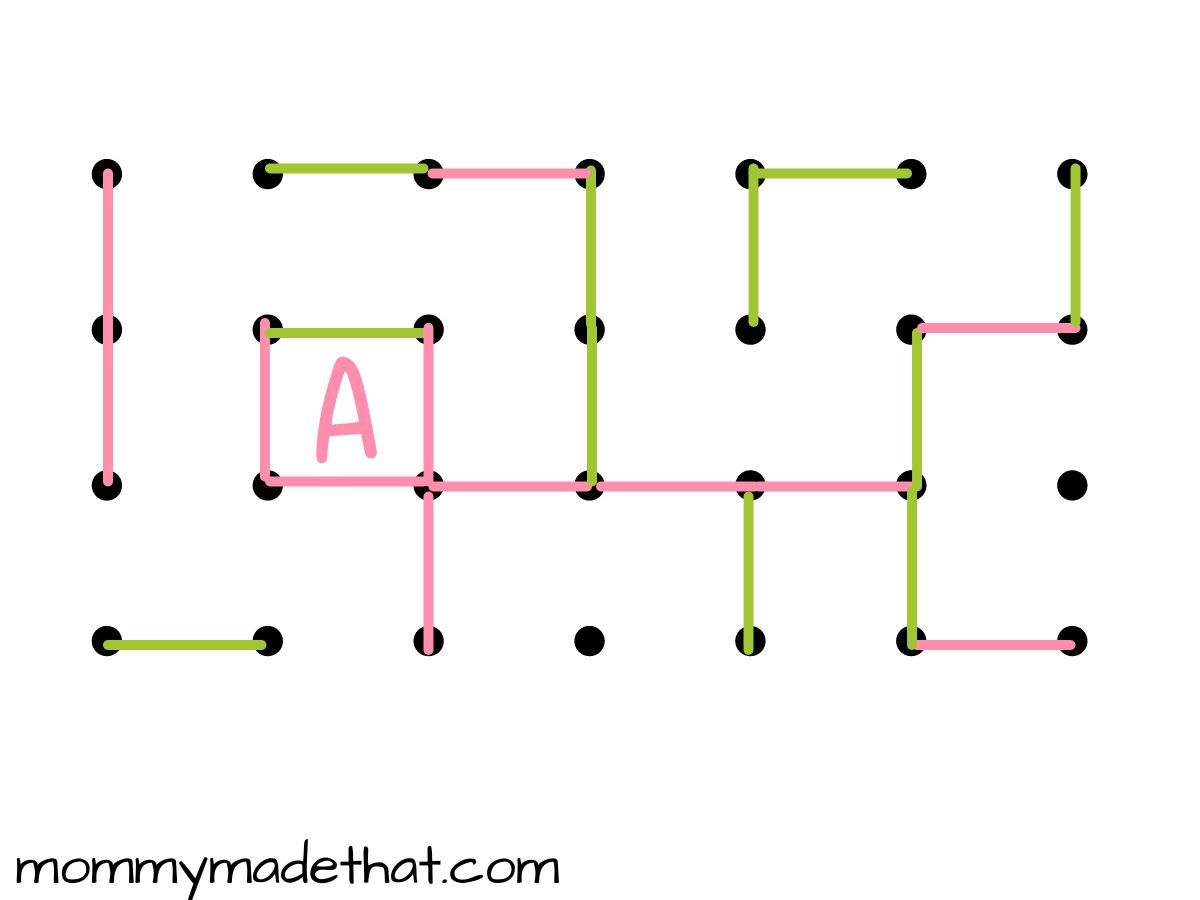 When a player completes a square, they get to go again. Sometimes being able to complete a sequence of squares they can claim, earning them one point.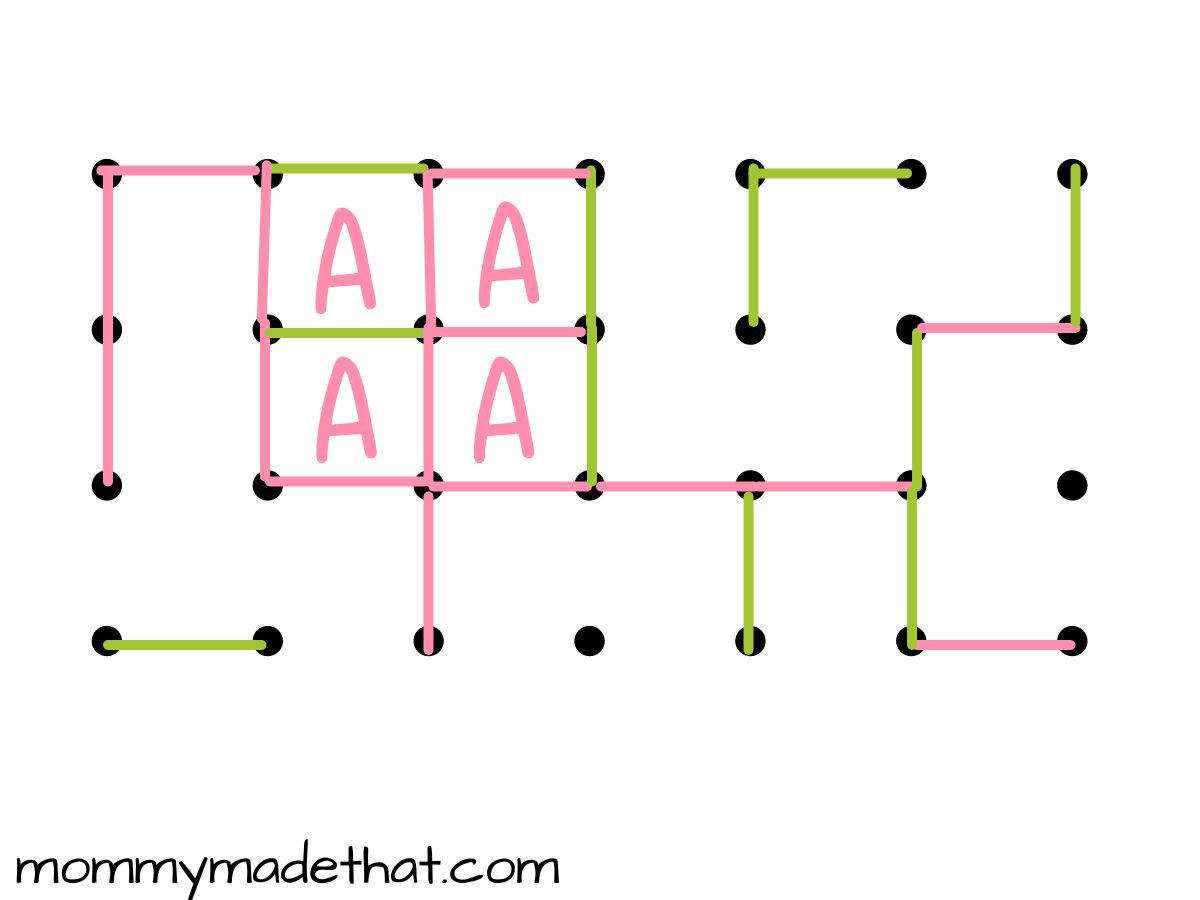 Eventually, they'll no longer be able to make a square and half to make a line, creating an opportunity for the other player to make their own squares.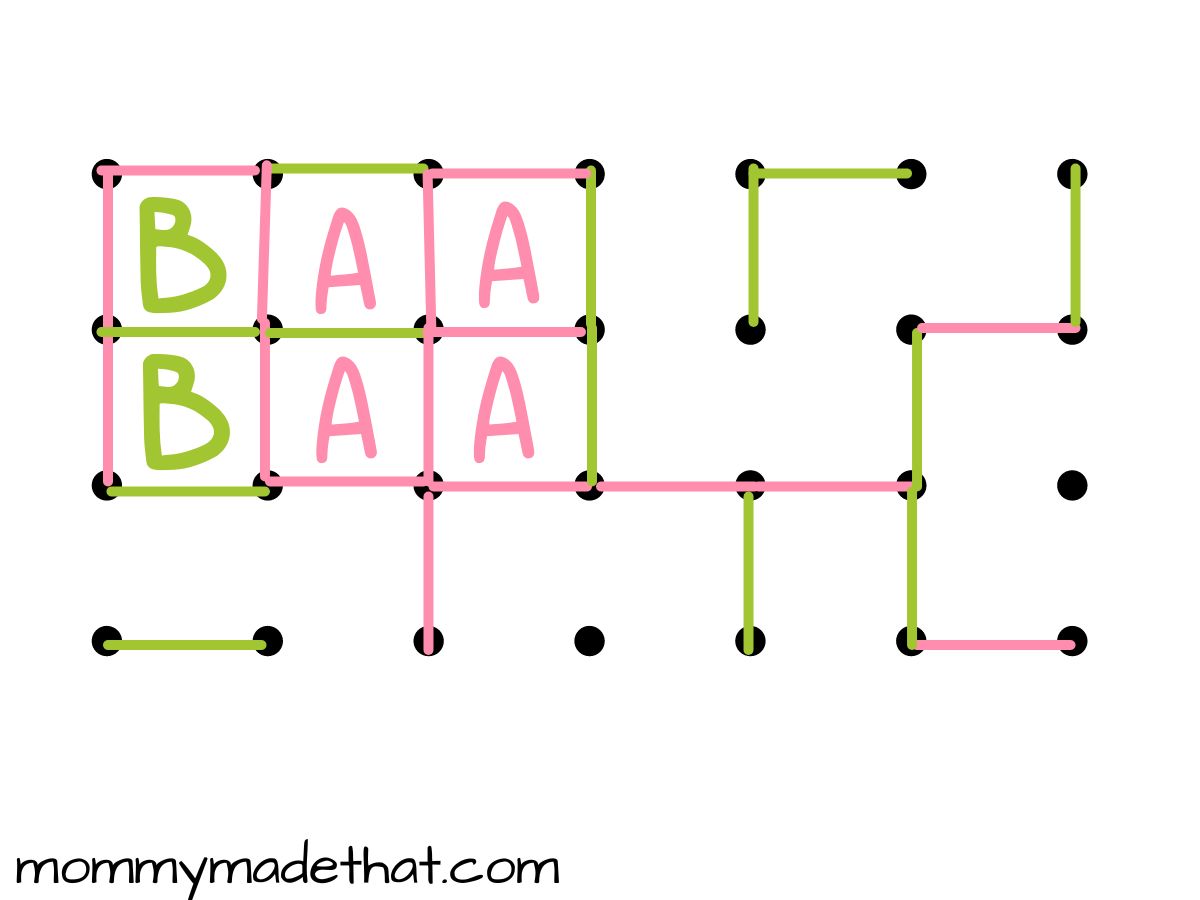 This goes back and forth until all the board is filled up.
The game ends when no more lines can be placed.
The winner of the game is the player with the most points. The board may be of any size and when short on time, players can also agree to limit the number of squares.
The Printable Dot Game Board
We created a few different dot game printables so that you can quickly and easily play at home or in class!
We have a fun colorful one where all the boxes of the dot grid are colors. It makes for a fun dot game!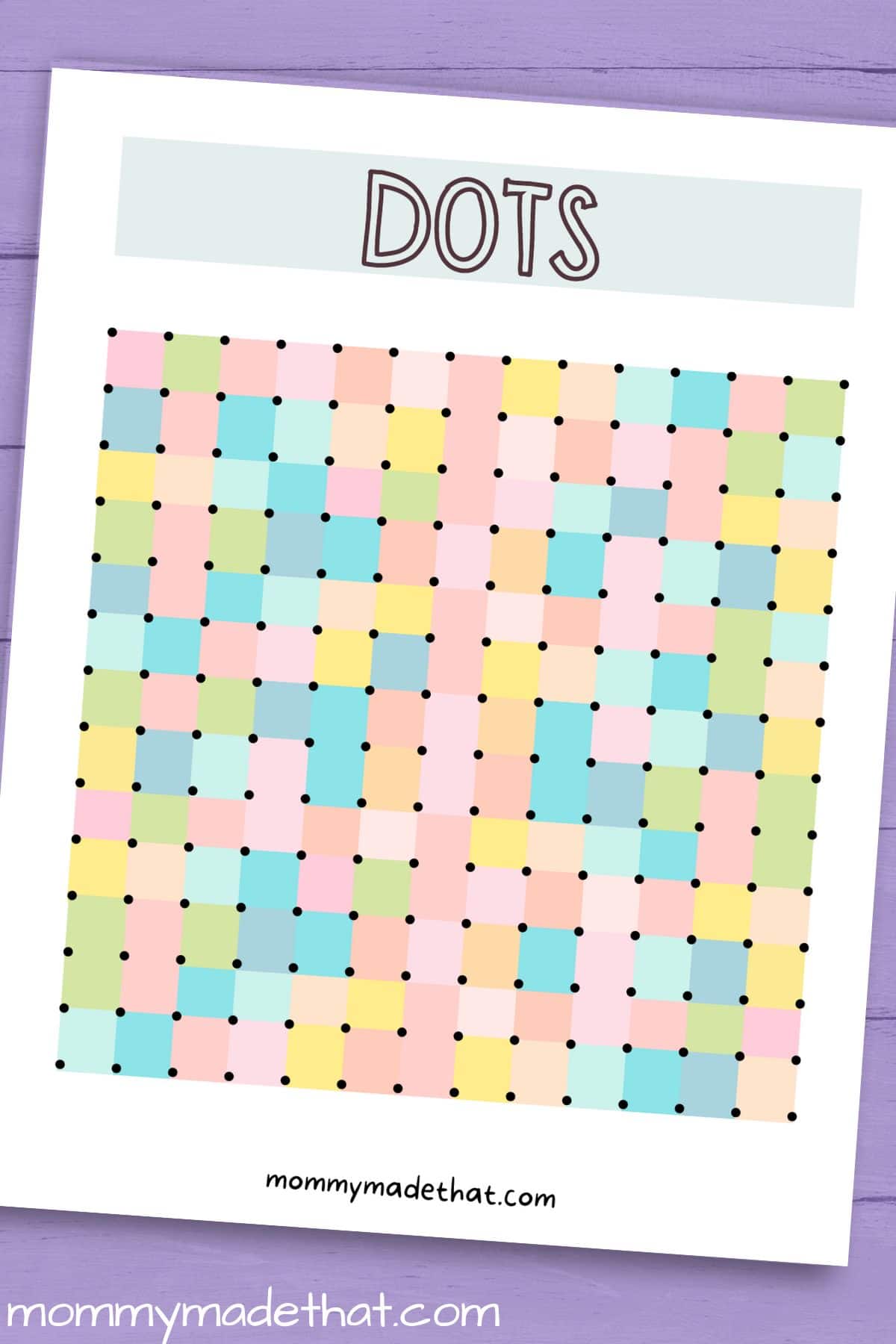 We also have some printer-friendly black and white versions.
We have a large dot game template along.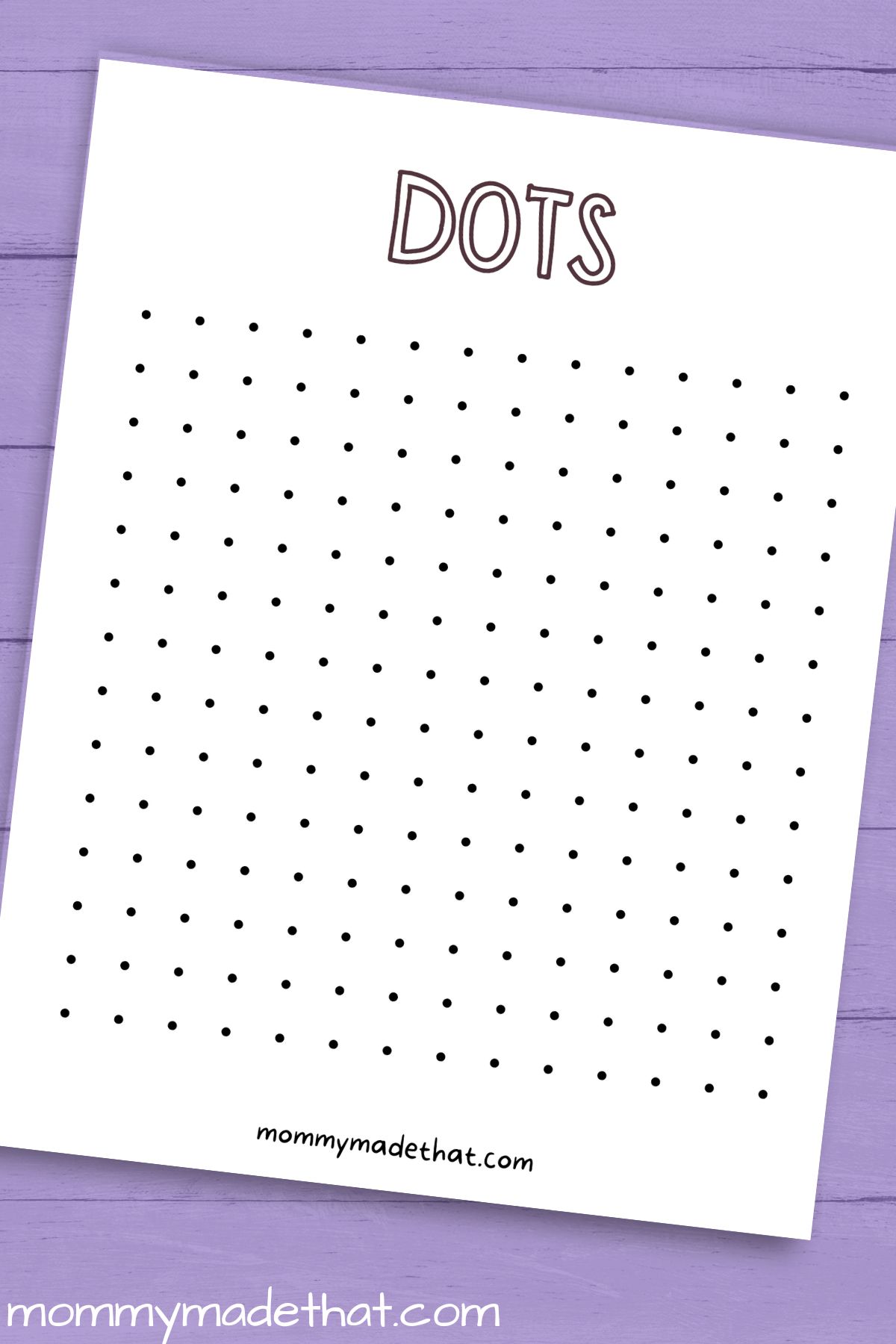 And one with no title, just a giant board of dots.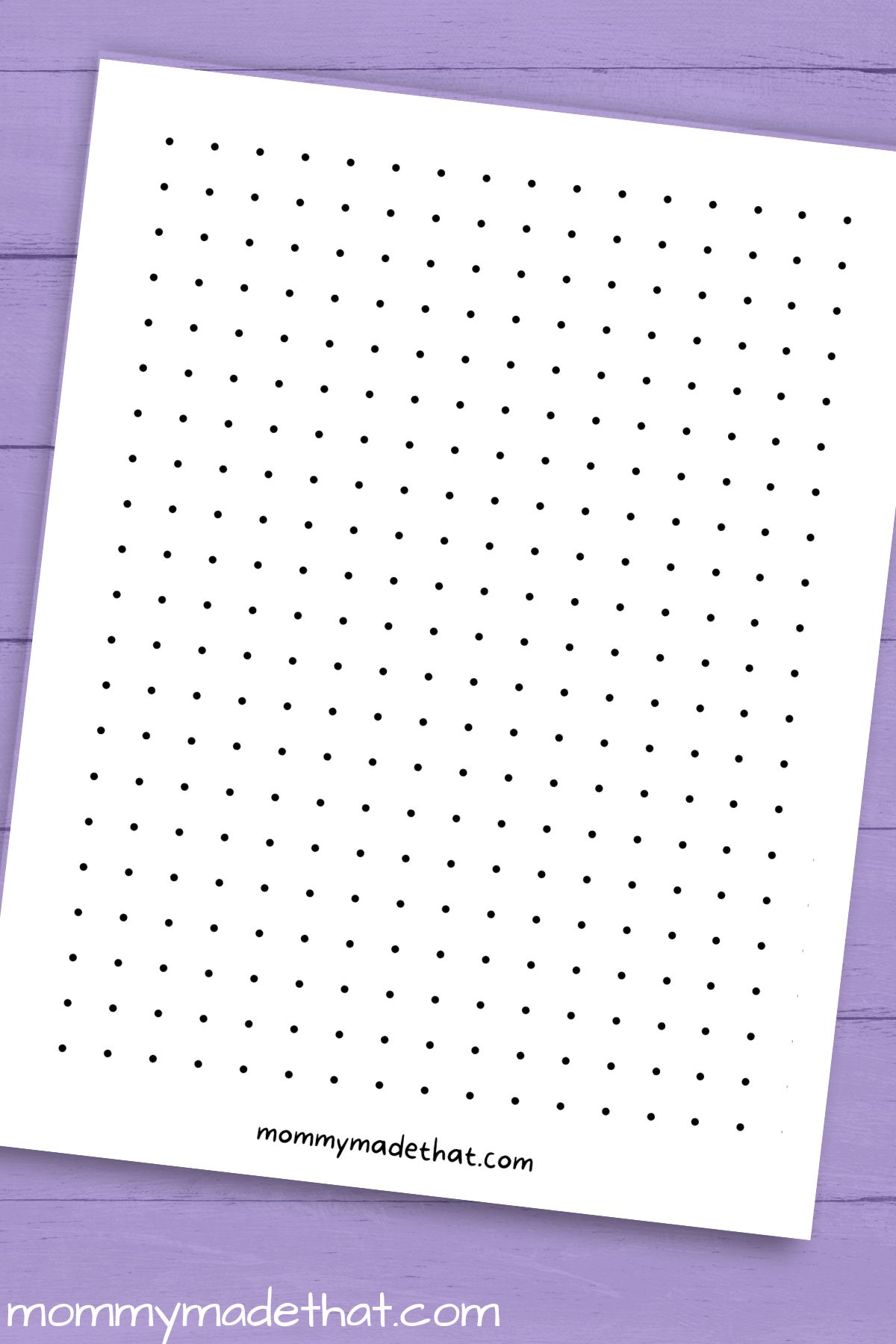 We also have one that includes 2 dots game printables on one page, which allows you to cut the printable templates in half and have 2 games.
This is great for classrooms, for keeping the whole family entertained during holidays or to use as a party activity.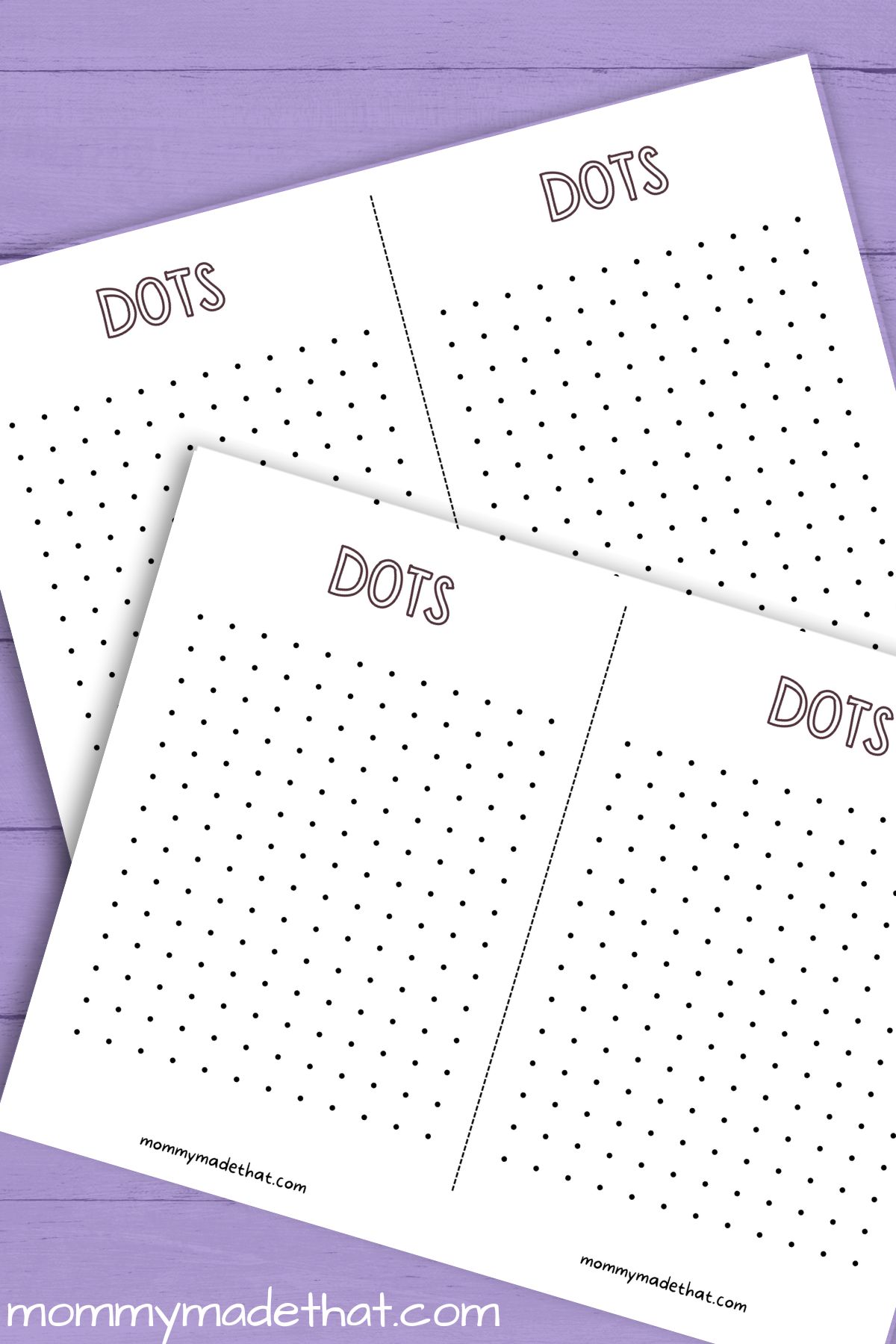 Grab the Dot Game Printable
You can grab our dot game template and printable boards by putting your email in the box below.
We'll send the free printables straight to your inbox.
These are for personal or classroom use only, please. Not for commercial use. Thank you!
Have fun playing dots!