Letter C Tracing Worksheets (Free Printables)
These free printable letter C tracing worksheets are perfect when you're working on the letter C and need a quick alphabet tracing worksheet.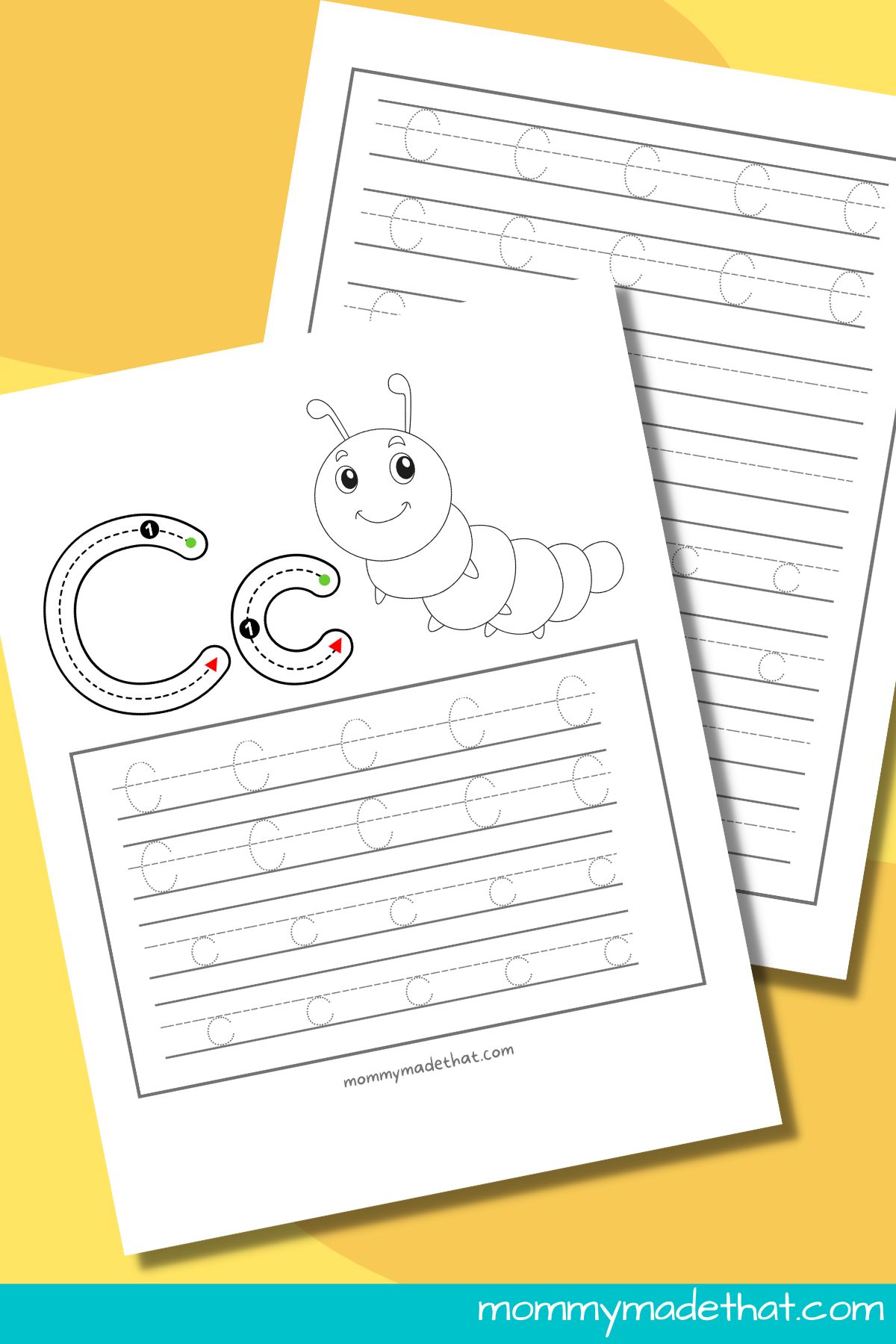 Looking for a fun and interactive way to help your child learn the alphabet? We've got you covered!
Our free printable tracing worksheet featuring the letter 'c' is just the thing to help young minds explore letters and shapes.
With this handy resource, learning to trace the letter C has never been easier or more entertaining!
Make sure to check out the rest of the letter tracing worksheets so your kids can practice tracing letters through the alphabet.
And if you missed our last one, you can grab the letter B tracing worksheets or go the next letter, and grab the letter D tracing practice sheets.
The Worksheets
These printable worksheets are perfect for preschoolers, kindergarten students and early elementary students that need alphabet practice.
We include 2 free printable tracing worksheets with both the capital letter C and the lowercase letter C.
The first one is short and sweet with a cute caterpillar to color. It also shows the correct way to write the letter C using the direction guide.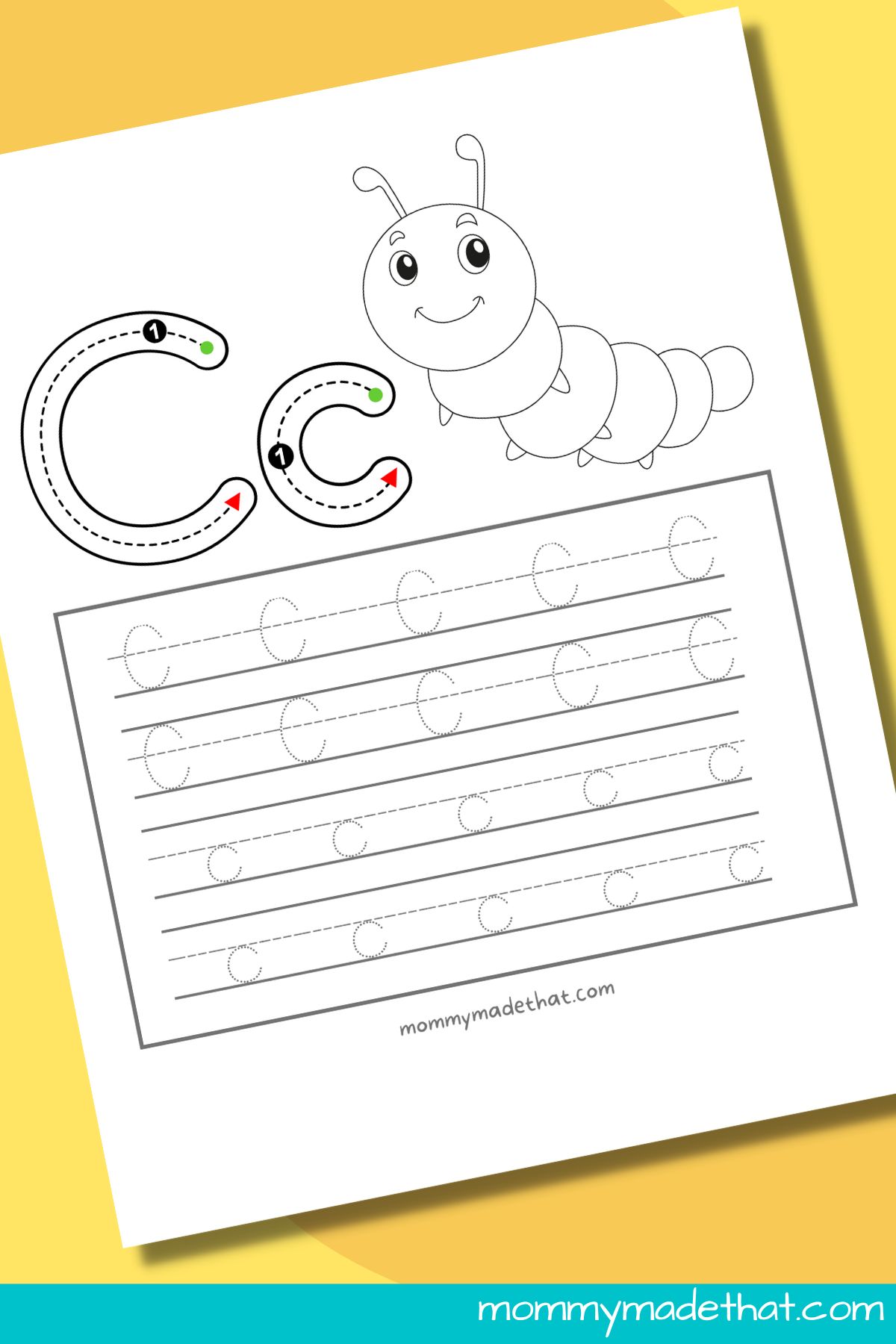 The second one is for additional practice. With lots of lines for practicing tracing the letter C, including lots of lowercase letters and uppercase letters.
Allowing them use the practice sheet to trace letter C as much as they like and even adds a bit of free form tracing too.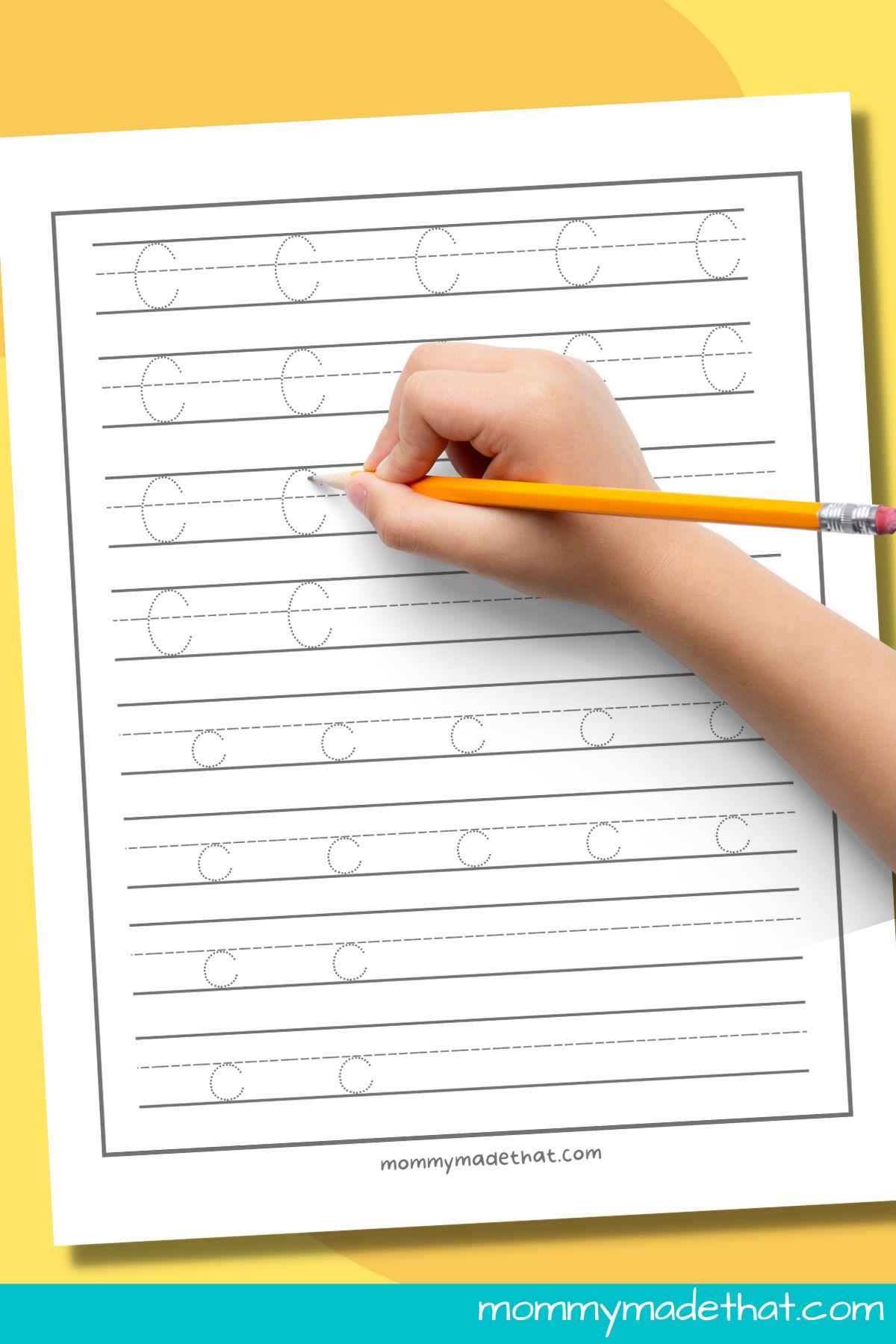 Tips and Tricks
To keep the learning fun and encourage the kiddos to actually WANT to trace the letters here are our top tips.
1. Make sure your child has plenty of space to work on the worksheet and does not feel crowded.
2. Go over the tracing shape with your child before they start.
3. Provide them with a pen or pencil and different colored crayons that they can use to trace the shapes.
4. Let them practice in their own time without feeling rushed or pressured.
5. Encourage creativity while they are tracing by having them draw extra details onto their creation.
6. Celebrate their successes! Showing enthusiasm and appreciation when your child is learning will help to foster a great attitude towards learning.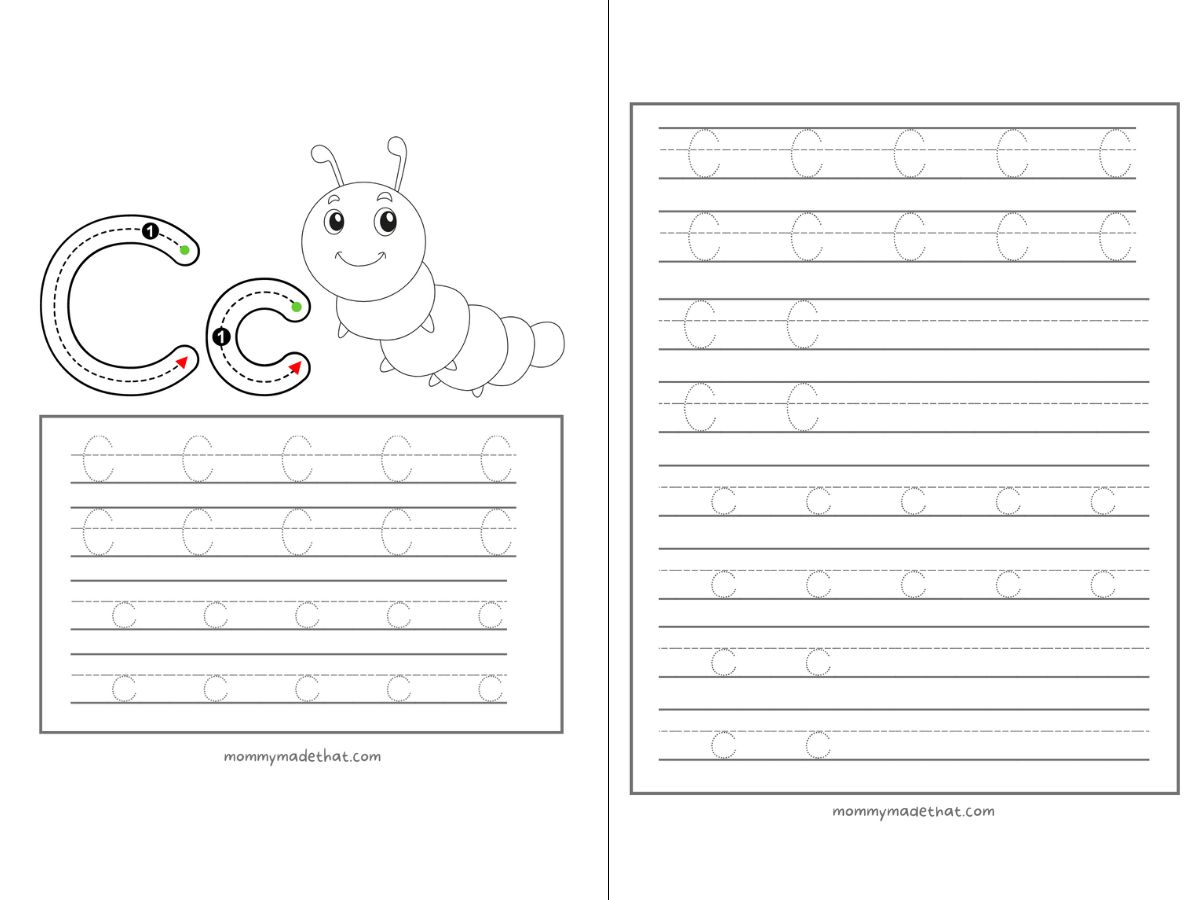 Grab the Free Printable Worksheets
You can grab both of our free printable letter C tracing sheets by putting your email in the box below.
Then just download and print out the worksheet you want.
We'll send them straight to your inbox.
These are for personal or classroom use only, please. Not for commercial use. Thank you!