"Nuts About You" Fun Fathers Day Gift with Free Printable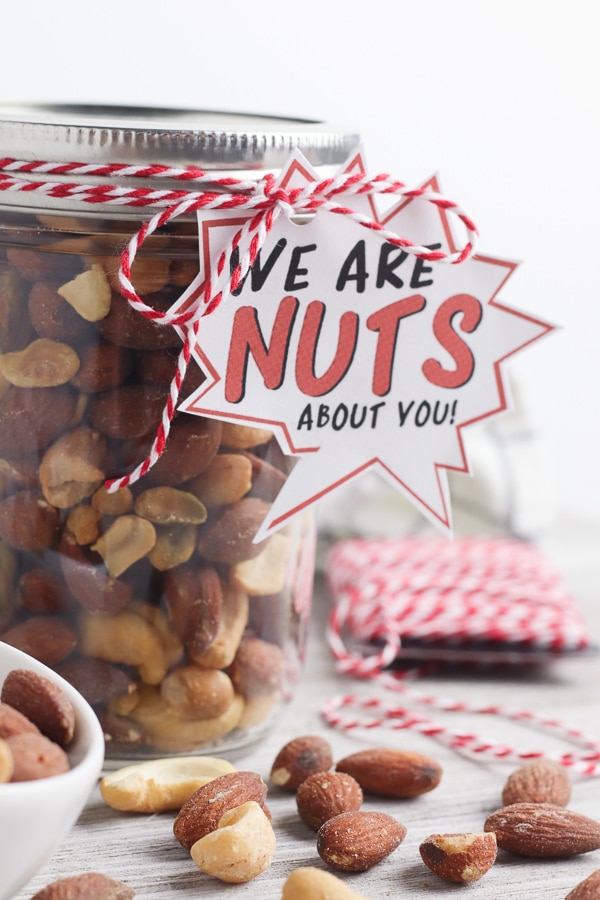 Father's day will be coming up soon. The kids love getting something fun for dad, but we also don't like breaking the bank with father's day gifts.
Instead, we get creative and find fun ways to make dad feel special.
Since, like most fathers, dad in our house loves nuts, we decided we'll give him an extra special "Nuts about dad" gift.
This fathers day gift is easy, fun and super cute. We'll even let you grab the free "nuts about you" printable which has a fun comic feel.
We know dad will love it!
Supplies for "Nuts about you" Fathers day gift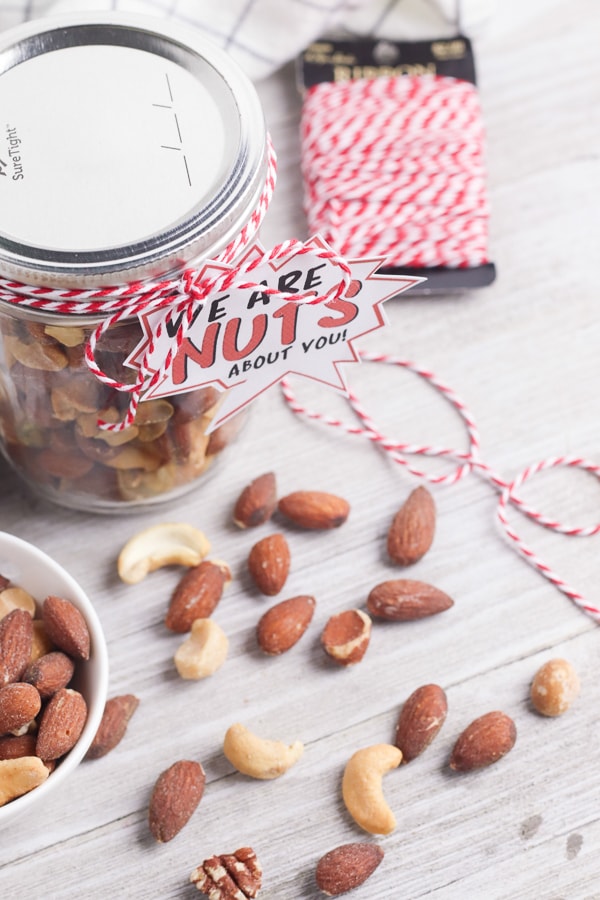 Supplies for Nuts About Dad Gift
A container of Dads favorite nuts
A clear Mason Jar with lid
Our printable "nuts about you" gift tag
A fun ribbon or string
How to Put Together Your DIY Nut Gift for Dad
I really like this gift idea for father's day because it is so simple and easy but looks great!
It also is an inexpensive way to create several DIY gifts for ALL the fathers in you life. You can make one for your kid's dad, your father, your grandfathers and all you dad in laws and still not break the bank.
Just grab enough jars for how many gifts you need, print out several of our free printables and buy your nuts in bulk.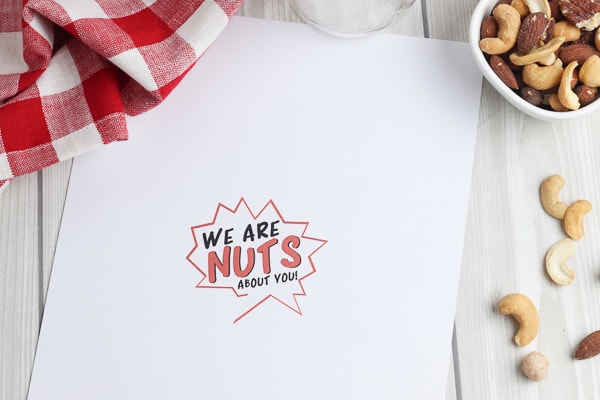 How we made our DIY fathers Day Nut Gift
First print out however many "nuts about you" printables you'll need on heavy cardstock. Then cut out your gift tag leaving a white frame around the edges.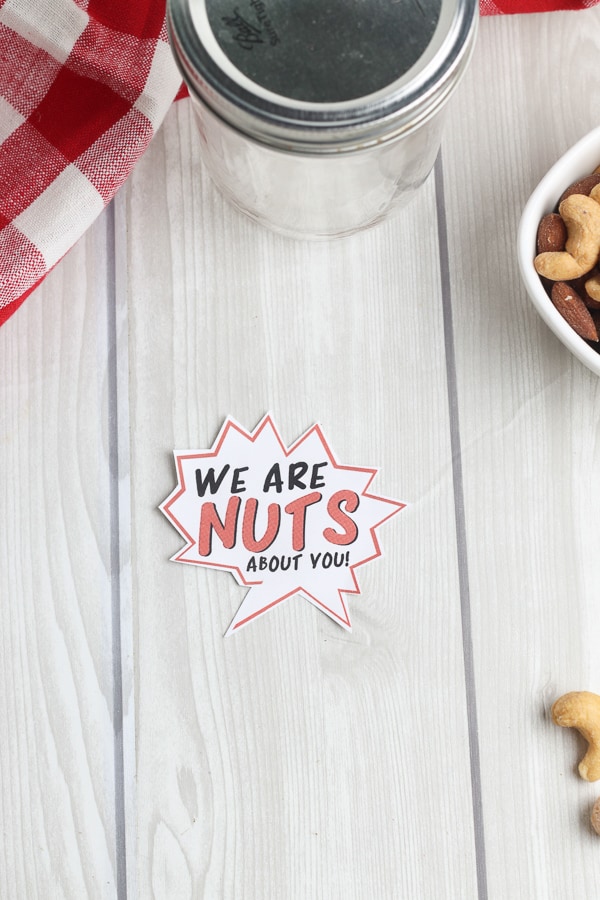 Once you have your gift tags printed out and cut, fill up your jars with the nut mixture. We like to use the roasted, salted mixture, but you can use whatever nuts are your gift-ees favorite.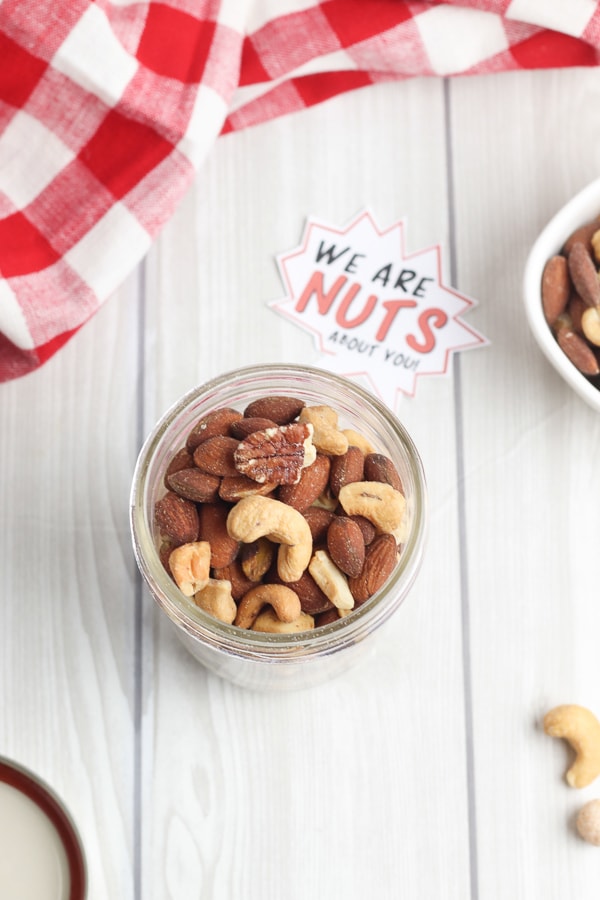 Now cap all of your jars with their lids. Using a hole punch, punch a hole into the corner of your gift tag.
Using a nice string attach your gift tag to your jar.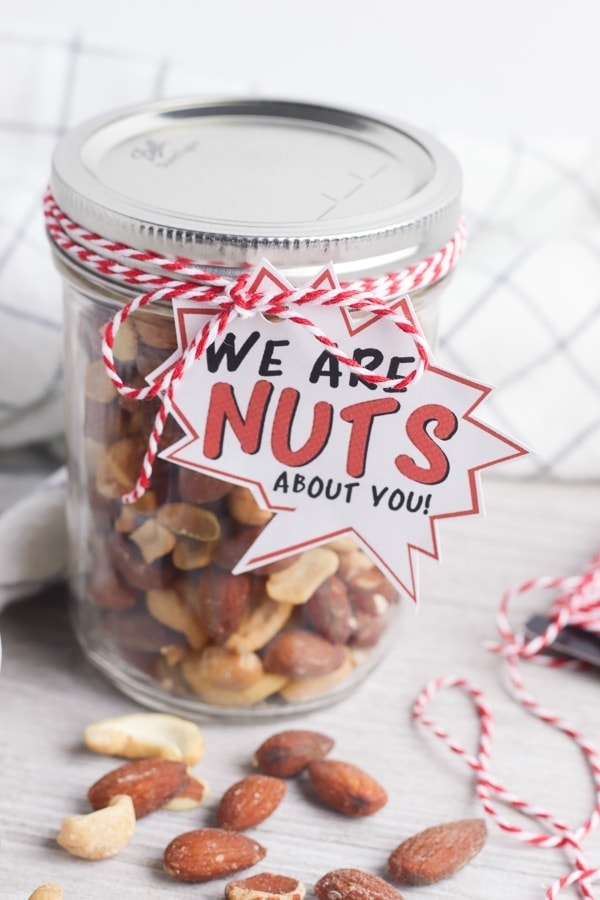 If you are making these in bulk, I suggest checking out the dollar store for small plastic jars. I've gotten some great ones there for a dollar each.
If you want larger glass jars, I've also found great ones at target, hobby lobby and even Amazon has a good pack here.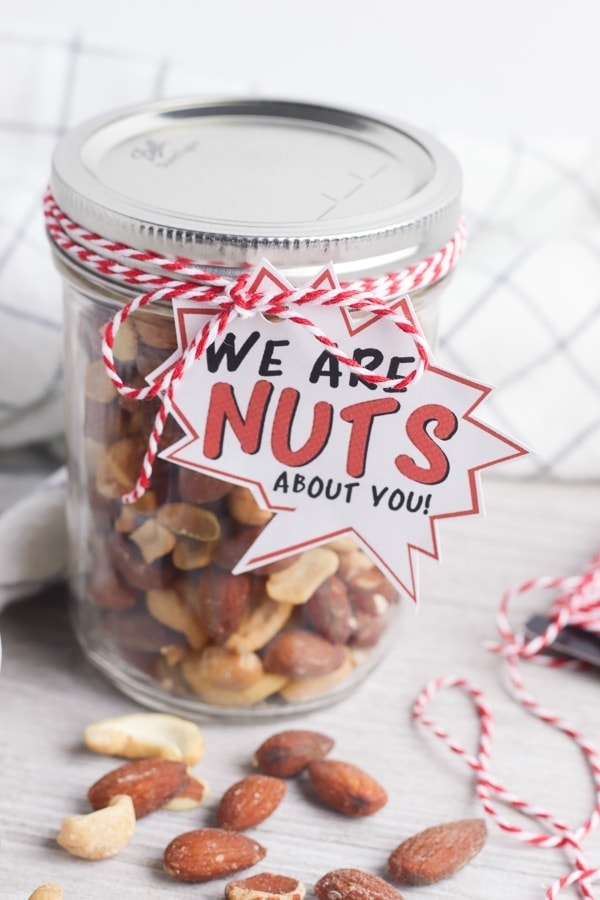 "Nuts About You" Fun Fathers Day Gift
This adorable fathers day gift is perfect for a dad who's crazy about nuts!
Materials
Favorite Nut Mix
A Jar with Lid
"Nuts about you" Printable gift tag
Ribbon or string
Heavy Cardstock
Instructions
Print and cut your "nuts about you printable" on heavy cardstock.
Cut your printable out to create your father's day gift tag.
Fill your jar with your dads favorite mixed nuts.
Attach your gift tag to the jar of nuts and gift to your favorite dads!