Dr. Seuss Hat Craft with Pom Poms and Popsicle Sticks
Today we have an easy craft for kids. It's a Dr. Seuss hat made entirely of pom poms and popsicle sticks!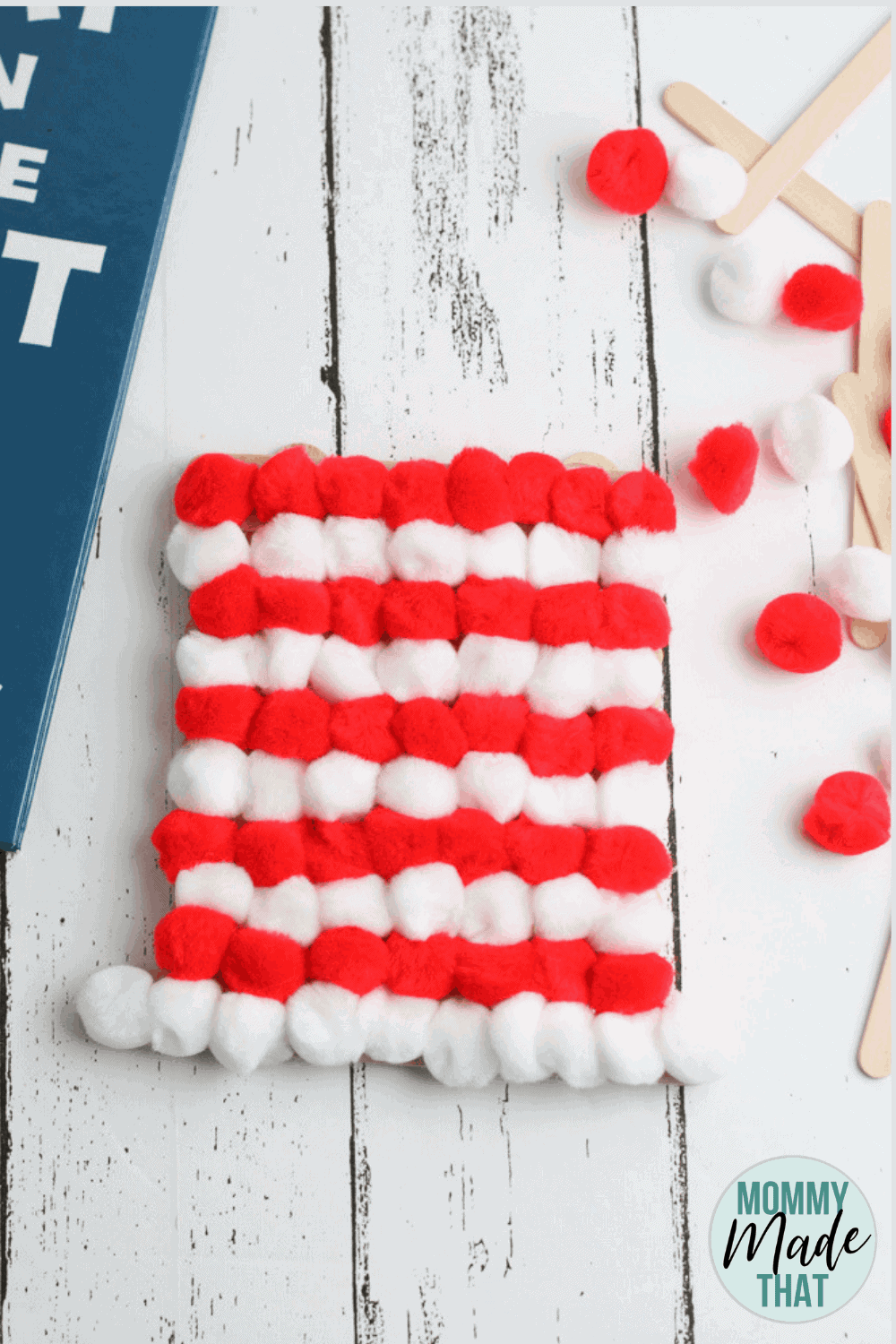 Looking for a fun and easy Dr. Seuss hat craft? This one is a winner! It's a fun popsicle stick craft kids will love.
With just popsicle sticks and some pom poms, your kids can craft a fun and fuzzy Dr. Suess Cat in the Hat, hat.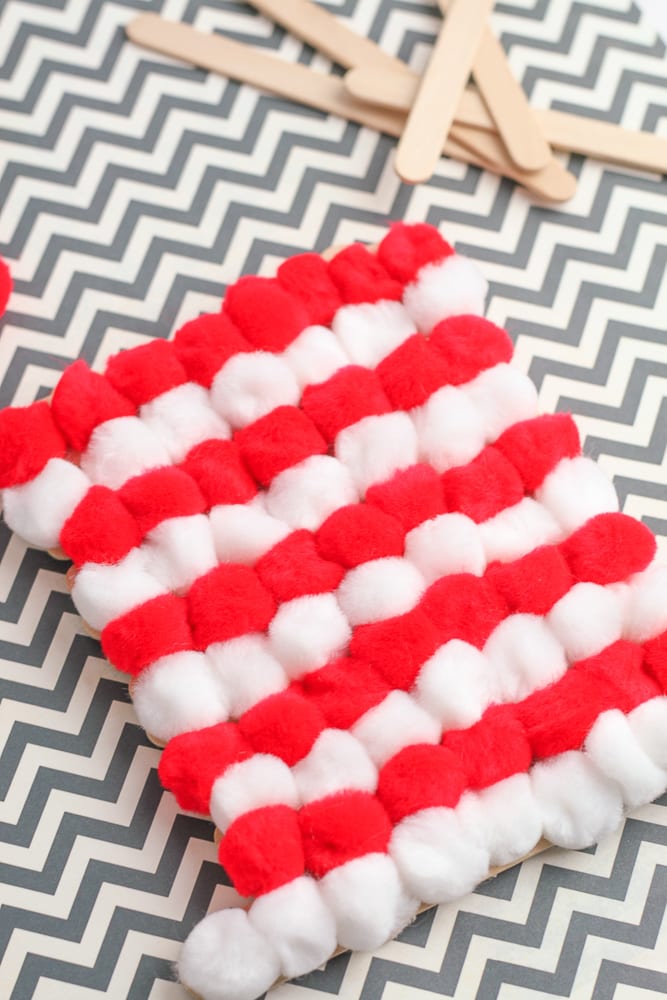 Dr. Seuss Hat Craft Supplies
3 large craft sticks
13 small craft sticks
White pom poms
Red pom poms
Craft glue
To Make your Dr. Seuss Hat Craft
Step 1: The Hat Base
Start by creating the hat base. Use 2 of the large craft sticks as support. Then glue your remaining large craft stick to the very bottom of them.
Next, add your 13 smaller craft sticks above it to for the hat, like the photos below.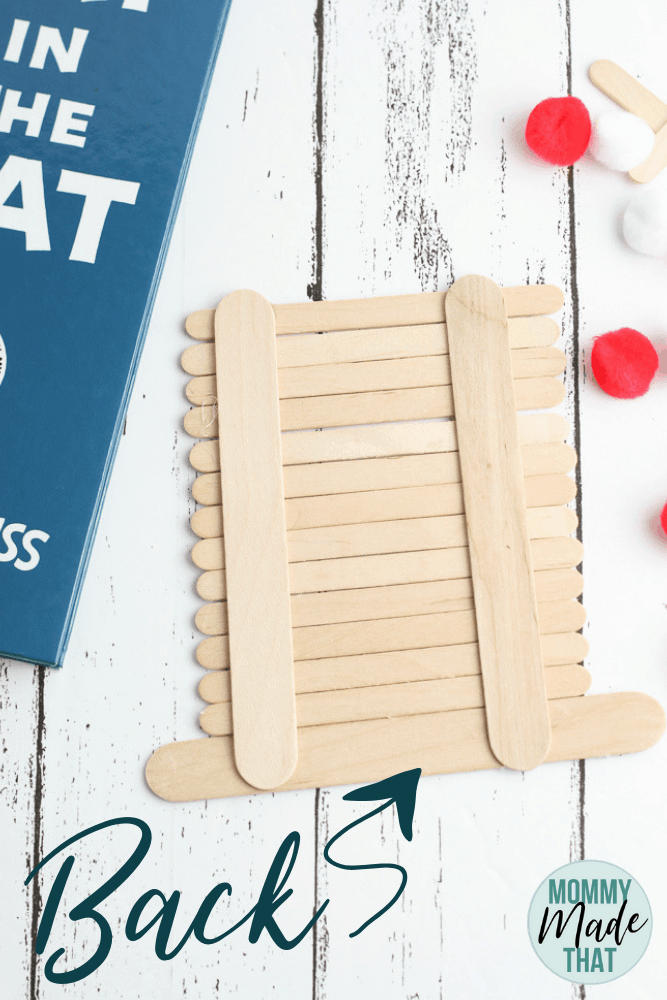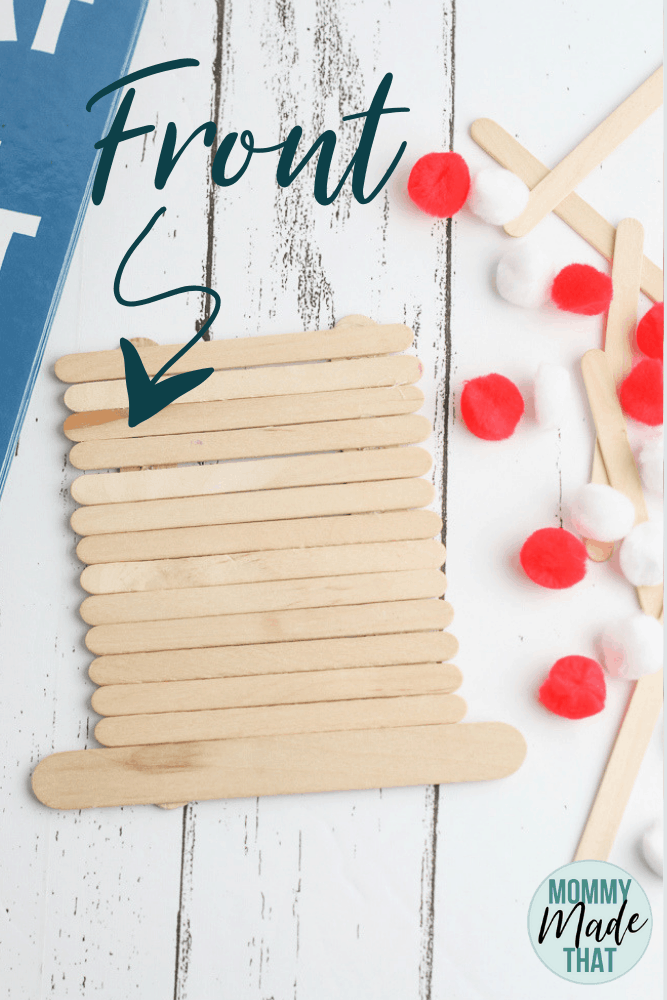 Step 2: Pom Poms
Now you can start adding your pom poms!
Start with the white pom poms for the brim of the hat. Glue them to your large popsicle stick at the bottom.

Step 3: Pom Pom Rest of the Hat
Now you can add in a row of red pom poms right above your white ones.
Keep applying alternating rows of red and white pom poms to form the stripes of your Dr. Seuss hat.
Keep alternating colors until you have covered up all of your popsicle sticks.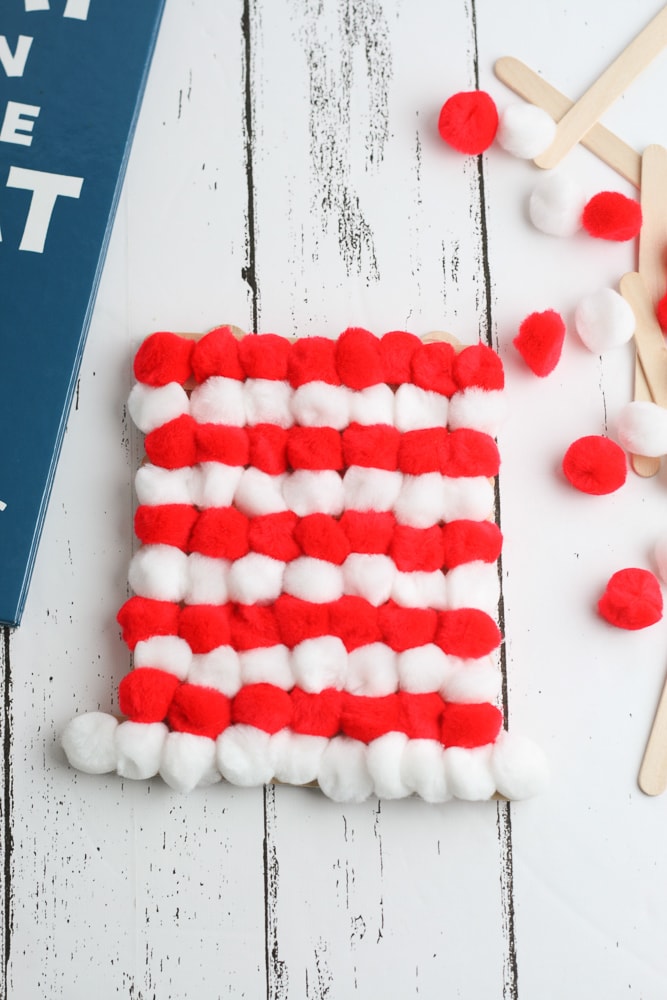 And that's it!
Now you have a super cute Dr. Seuss craft that will make your kids love Cat in the Hate all that much more!