Adorable Homemade Valentines Day Gifts for Teachers
These homemade valentines gifts for teachers are sure to put a smile on their face. These cute DIY gifts are perfect for showing a little appreciation to your favorite teachers this Valentine's day.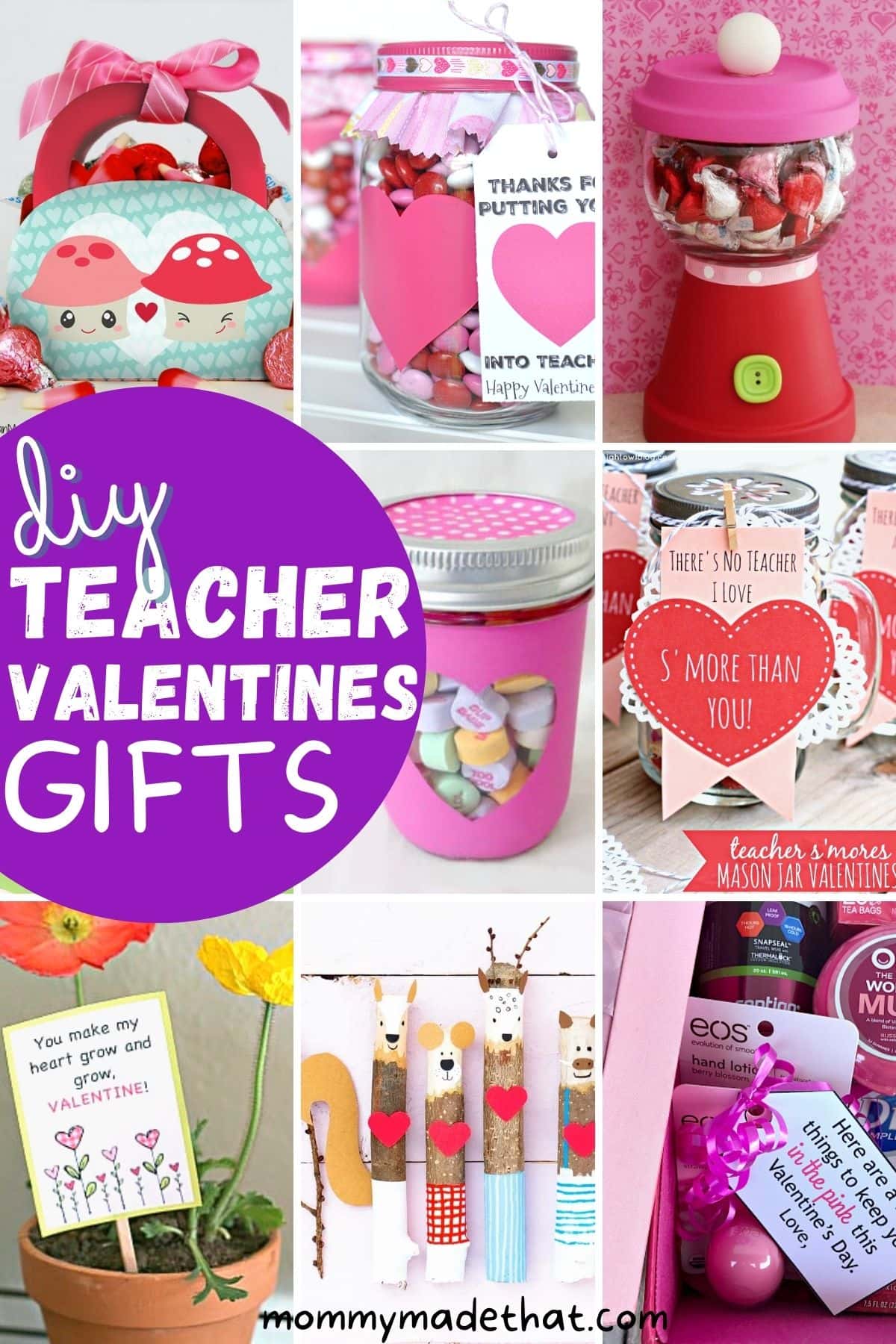 It's almost Valentine's Day and parents everywhere are on the lookout for creative gifts to show their children's teachers some appreciation and thank your teacher for all of their hard work.
Show your child's teacher how much they mean to you by giving them a homemade gift.
Make sure to add in some teacher thank you messages from the student to make it a complete gift.
And check out more of our teacher appreciation crafts and our thank you teacher coloring pages.
Here are some easy-to-make DIY gifts that any teacher would love this Valentine's day!
Printable Valentine's Gift Box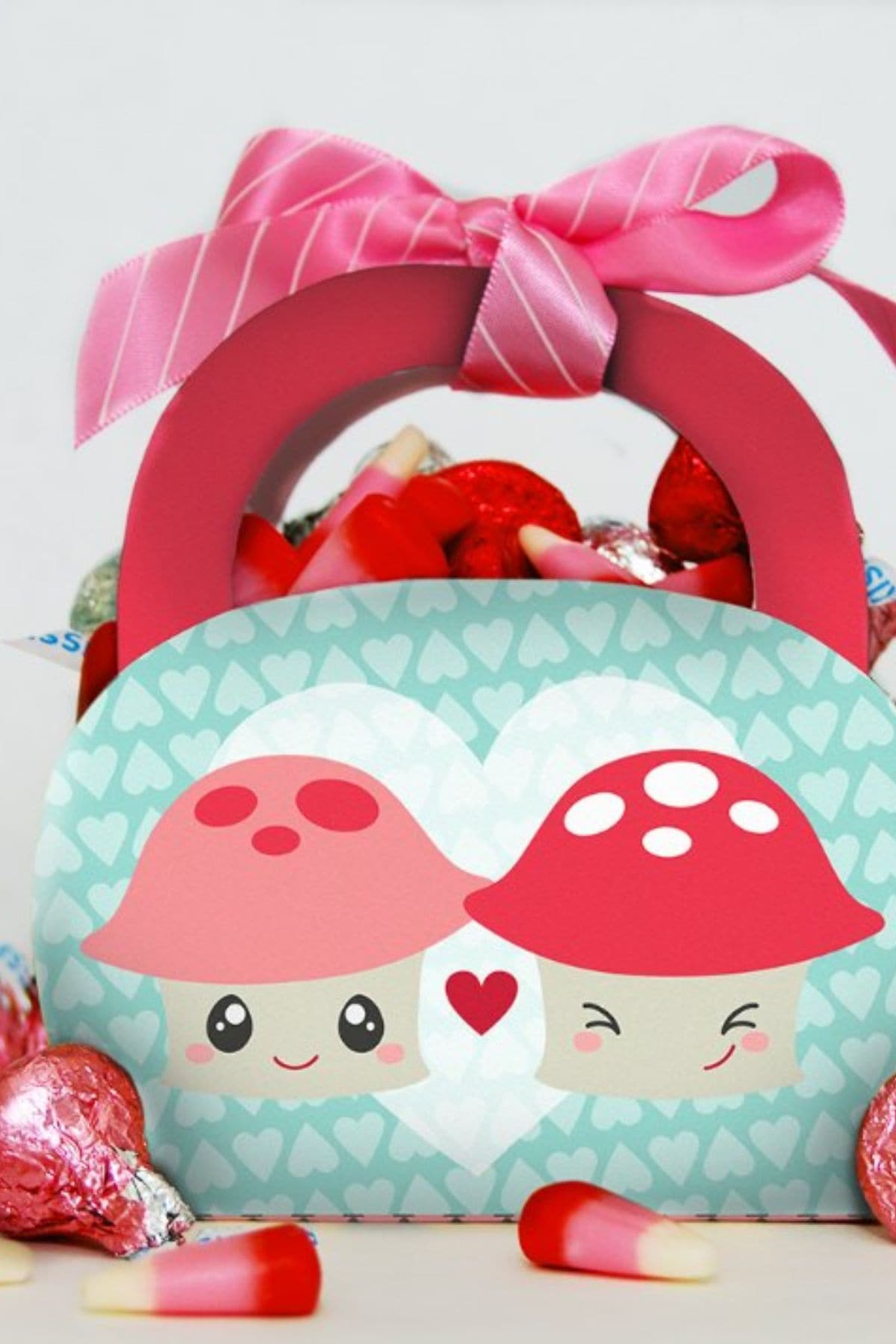 For an adorable and super easy homemade valentines gift, why not give your teacher their favorite treat's tucked into this adorable printable Valentines day treat box.
Valentines Day Mason Jar Gift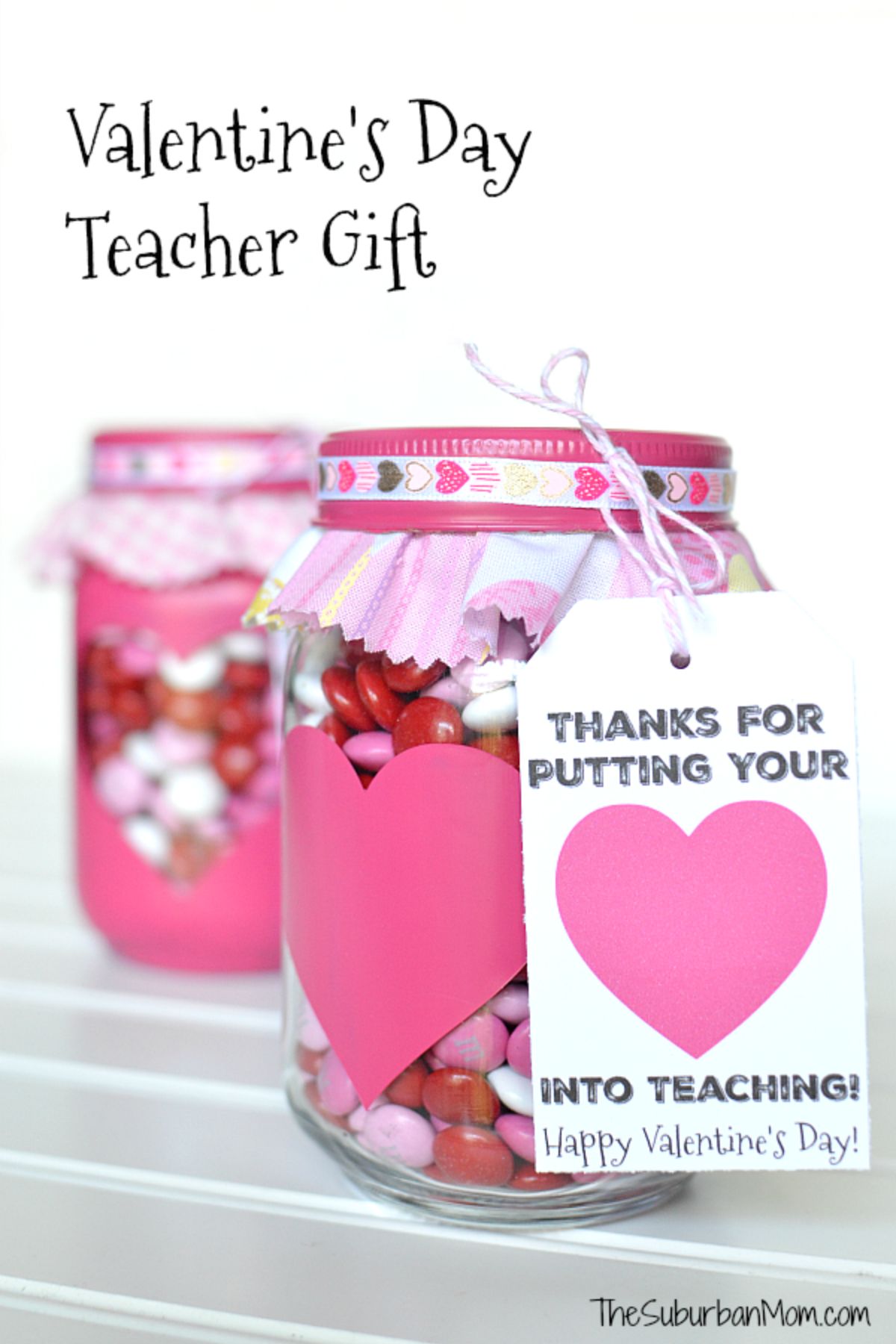 Another super cute idea is giving them a Valentine's day mason jar gift!
This cute Valentine's day teacher jar gift comes with a free printable gift tag that makes it super easy to put together lots of cute gifts for all your teachers.
Smore's Mason Jar Gift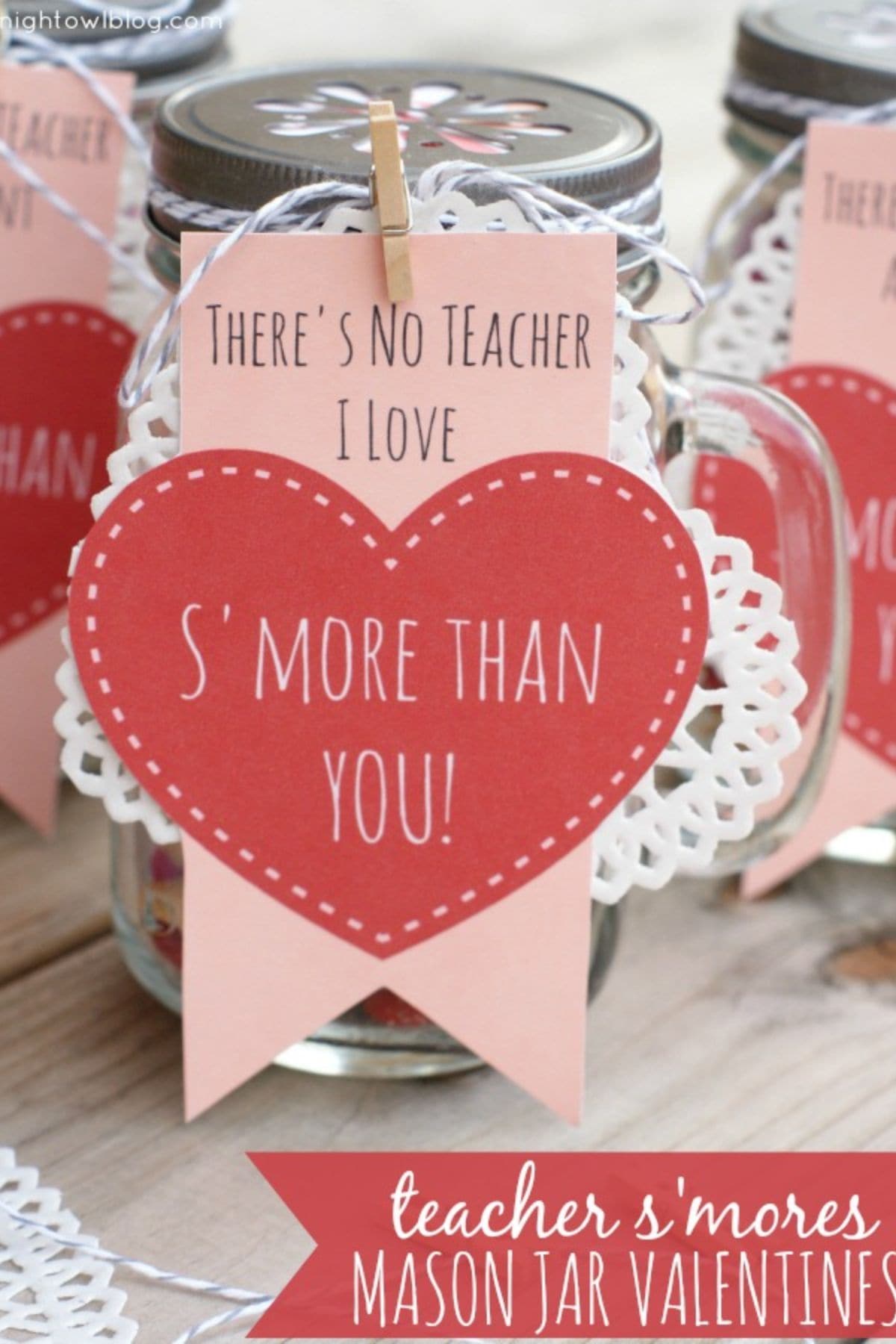 This cute Valentine's Smore's jar is an adorable homemade gift that any teacher will love.
Attach the cute free printable note to make it a gorgeous gift.
Valentines Stick Animals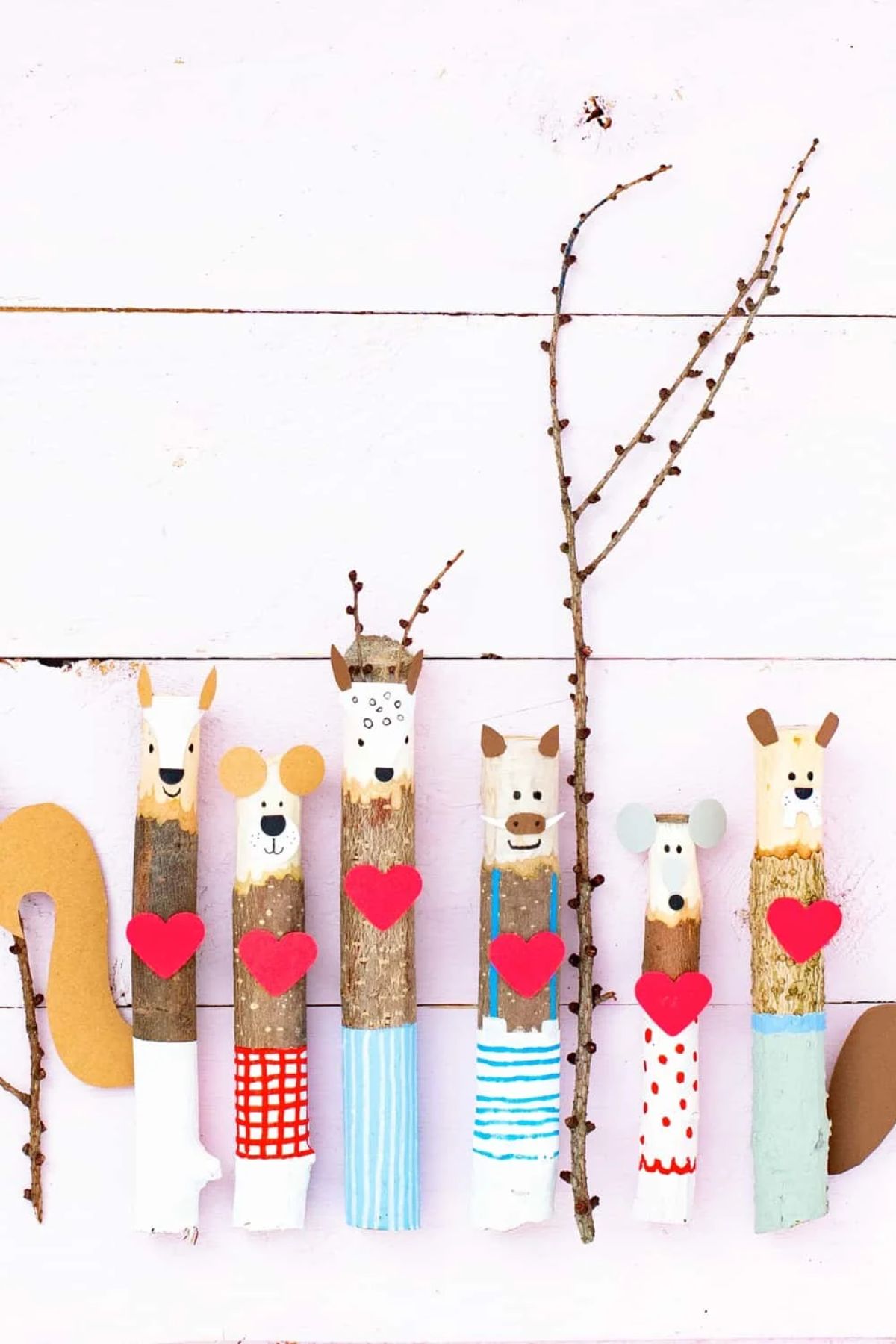 This valentines day stick craft is all about making some adorable Valentines animals.
These would look adorable all together placed inside a classroom, and I know many teachers that would love such a cute and quirky gift.
Plus it makes a great craft idea for kids that they'll absolutely love making.
Teacher Valentine's Day Gift Basket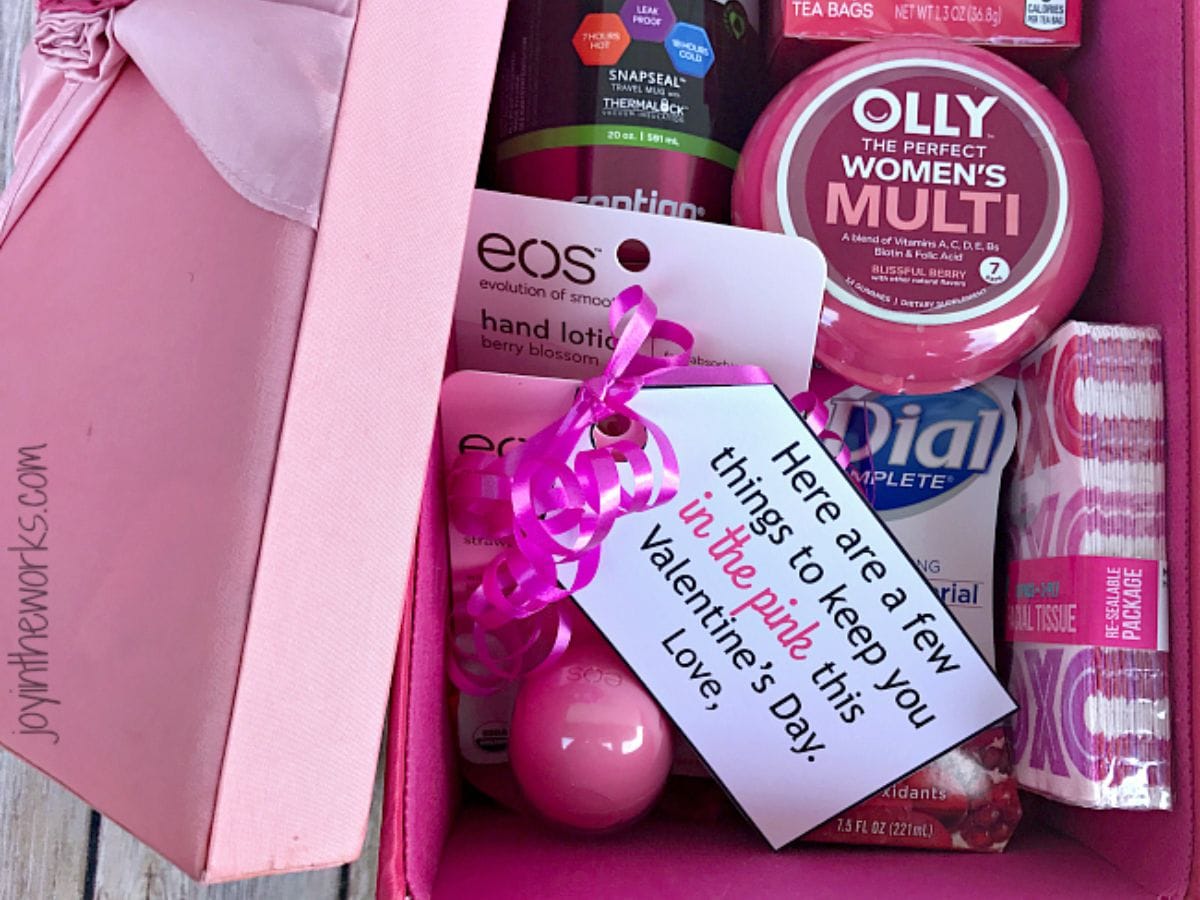 This homemade teachers Valentines day gift basket is full of thing's they'll love and keep them feel comfortable and cozy.
The great thing about a homemade gift basket is that you can put anything you want into the package to make it personal and memorable.
DIY Candy Dispenser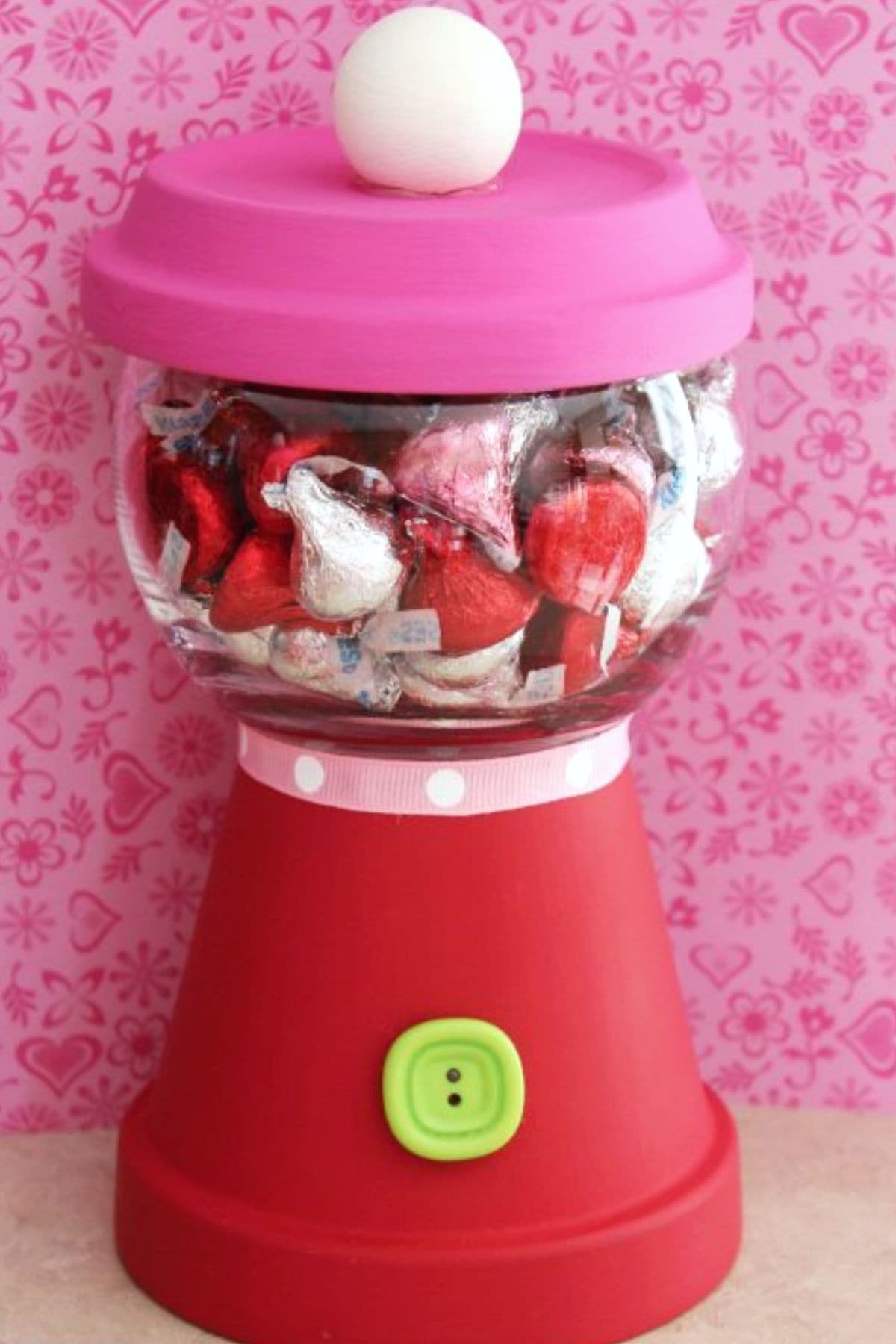 This DIY Valentine's day candy dish is an adorable homemade gift that's super cute and full of yummy candy.
Add a sweet Valentine's day saying from your kids and it makes a perfect gift.
Valentine's Day Seed Gift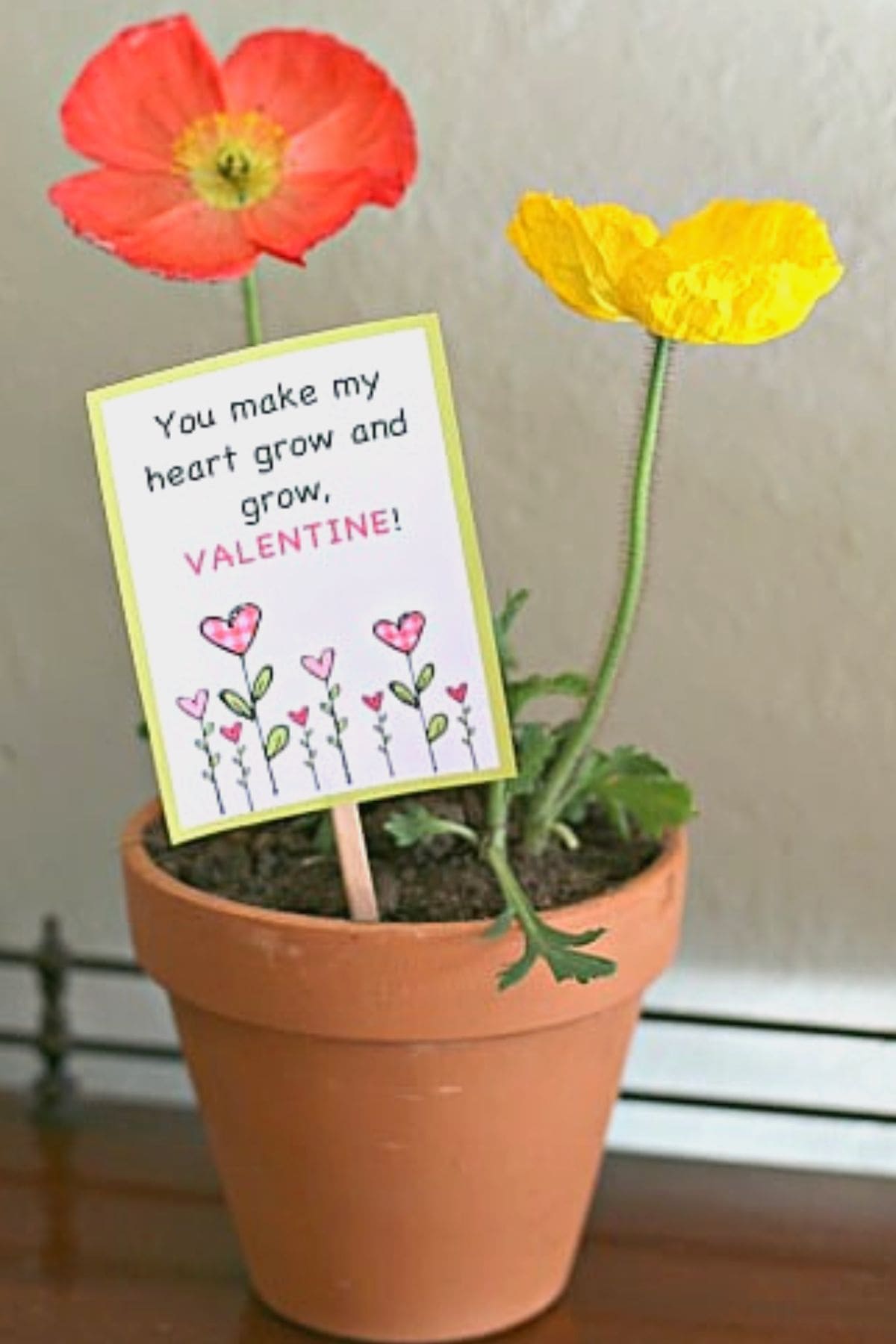 This plant and seed Valentine's day gift is a cute and homemade gift that's perfect for expressing just how much you appreciate that they help your child grow.
Grab the free printable to make several of these for all of your favorite teachers.
Cute Candy Jar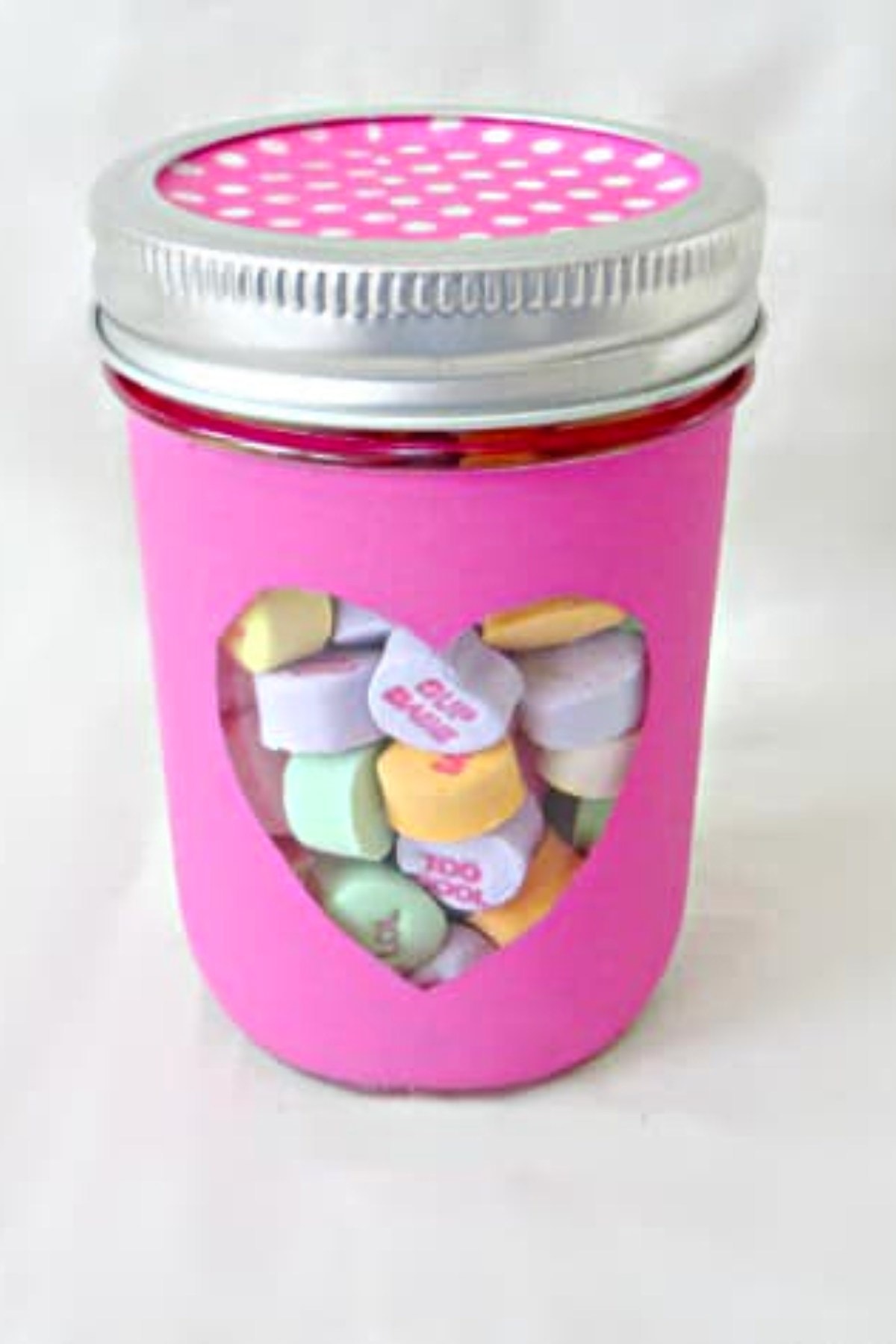 Another adorable way to give your teacher a candy gift is this candy heart jar.
Use a heart template and attach it to your mason jar. Then paint around it.
Then fill it with their favorite Valentine's day candies.
DIY Valentines Day gifts for teachers don't have to be complicated or expensive; they just need to come from the heart!
Making homemade gifts allows you to customize them for each individual teacher so that they know how much you appreciate them this Valentine's Day season.
Take advantage of this holiday and show some love. Your kids' teachers will thank you!