Today we have some free printable lion mask templates that you can grab to make you own paper lion mask!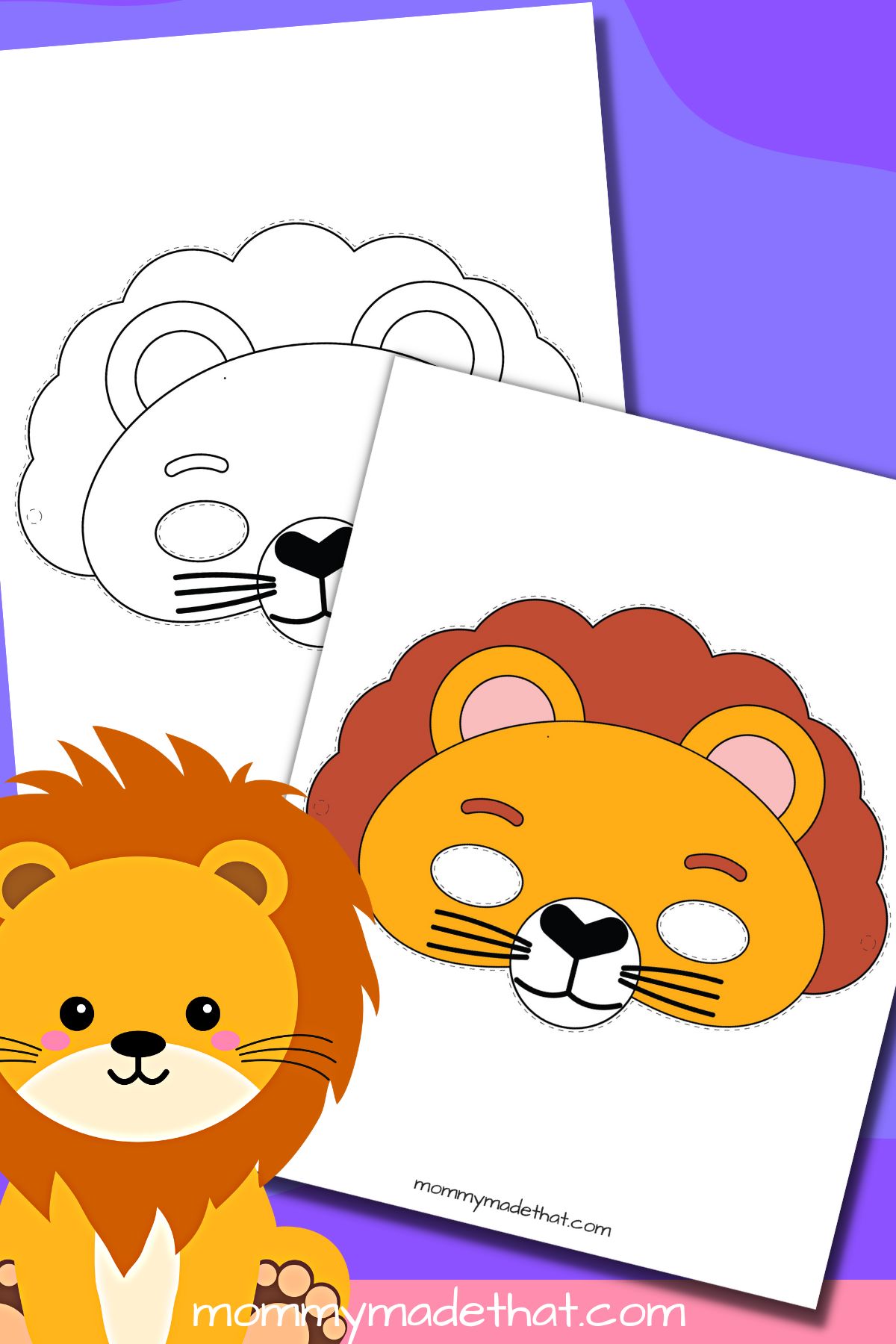 Are you looking for a fun and easy way to bring the lion spirit into your home? We have just the thing!
Our free printable lion mask templates are perfect for kids of all ages.
With two versions available, one in color and one in black and white, these lion masks can be used for pretend play, Halloween costumes, or any other occasion that calls for some lion-inspired fun!
All you need to do is download our templates, grab some paper and scissors and get ready to roar!
We've got lots of fun printable masks, like our printable bunny mask and our fox mask template.
And if you want more lion crafts and activities, we've got plenty more like our rainbow lion craft and our printable lion craft.
The Lion Masks
We have two different versions of our lion mask. A colored version with different shades of oranges and pink.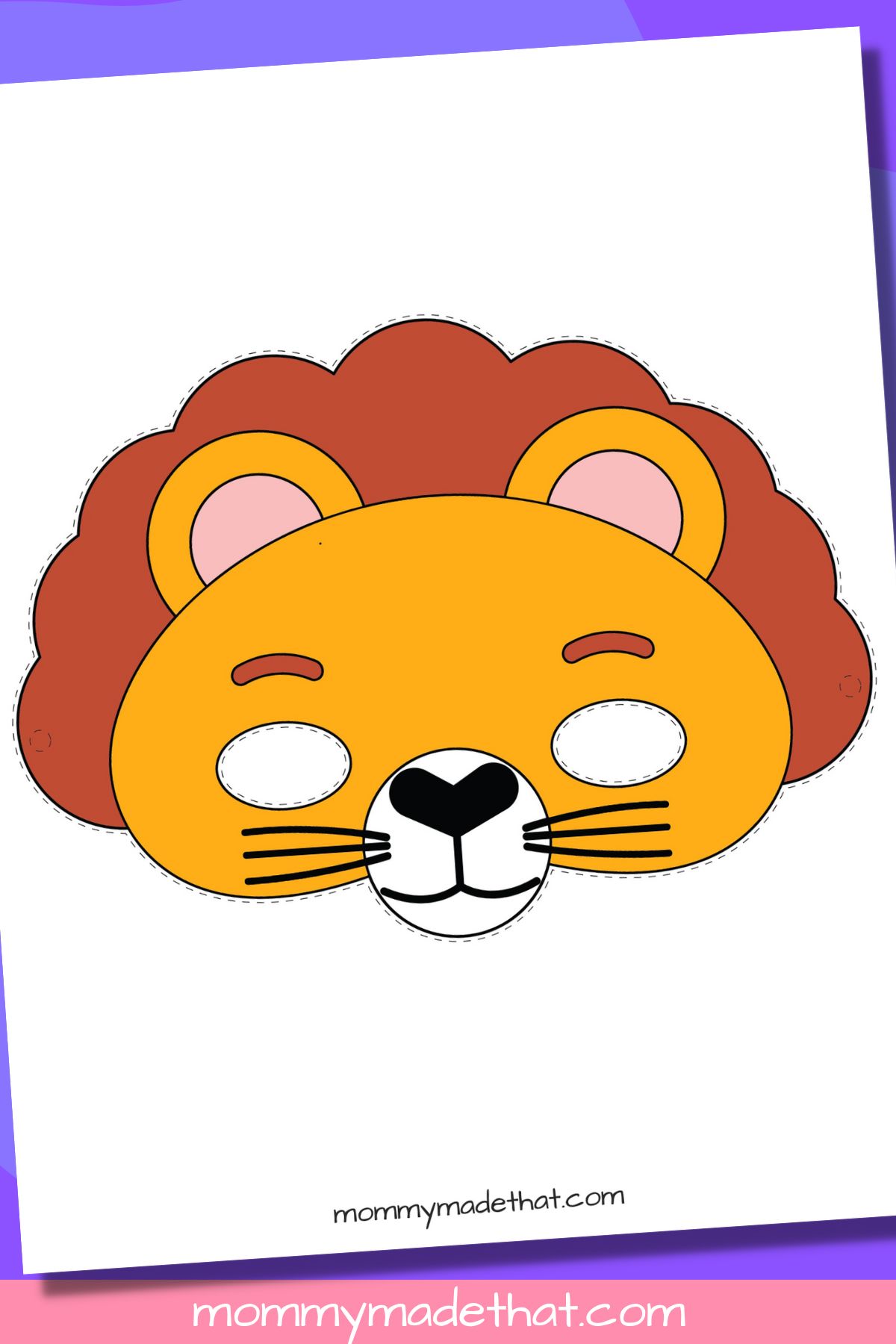 And a black and white version of the printable mask that works great as a lion coloring page.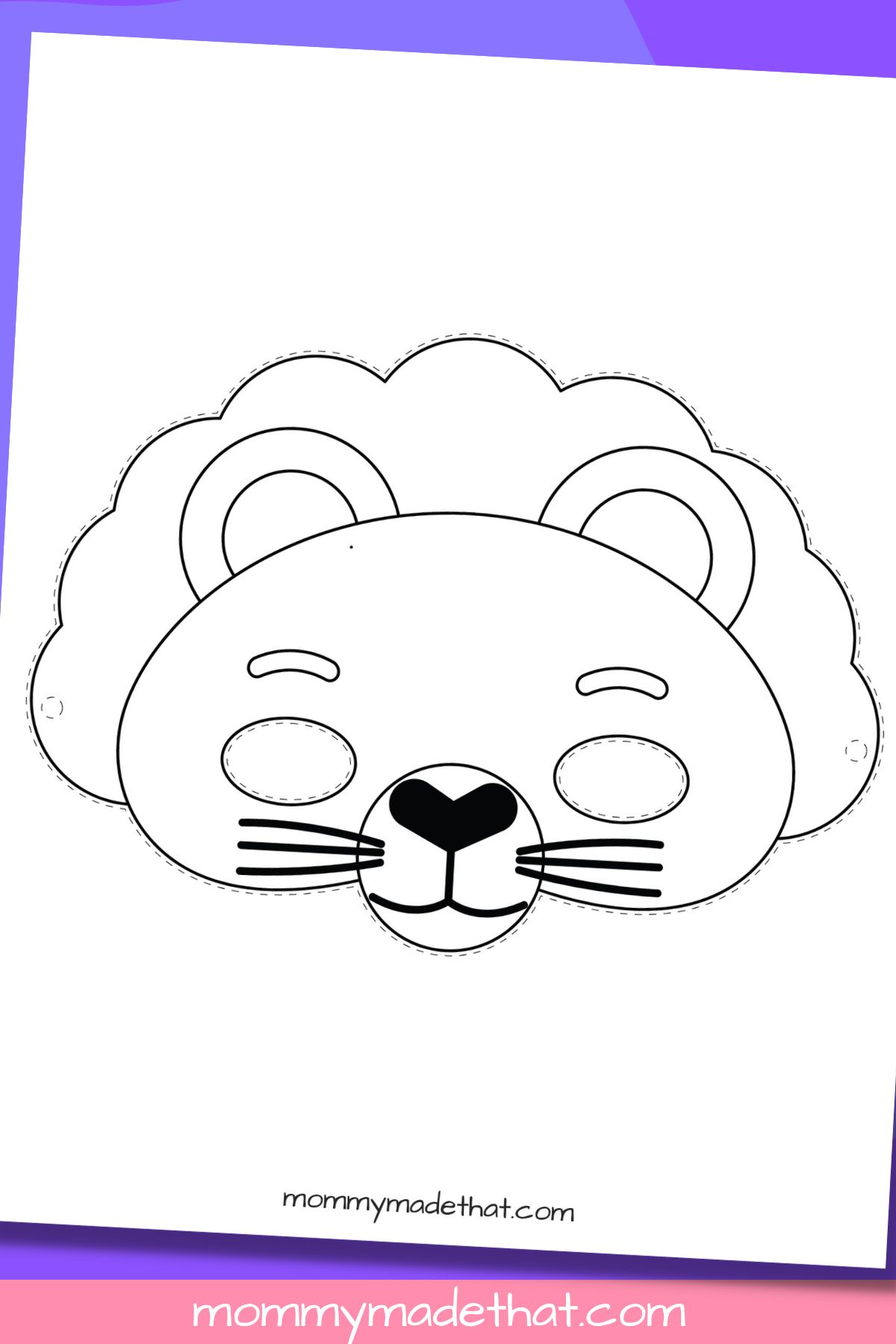 How to Assemble the Mask
First, download and print out the lion mask template you wish to use, either the colorful one or the black and white one.
Next, carefully cut around the lion's face and cut out the eye holes.
Make a hole on both sides of the mask where the dotted lines are indicated. A hole punch is very convenient for this, but a pen or scissors can also do the job.
Afterward, attach an elastic band or string and secure it with a knot. Feel free to decorate the mask according to your preferences.
And there you have it! Your paper lion mask is finished. You can laminate it for durability if you like, or put a hole protectors on the back where the holes go so the strings don't tear through the paper.
I enjoy printing multiple copies of these during special occasions and allowing the children to have a blast creating their own unique lion masks.
Grab the Free Mask Template
To grab the free printable lion mask, put your email in the box below. We'll send it straight to your inbox. This is for personal or classroom use only please.
Not for commercial use. Thank you!
This lion mask template offers a fun and creative way for children and adults alike to express their artistic skills while creating a memorable piece of art.
Whether it's for a special occasion or just an entertaining activity, these masks provide an opportunity for everyone to explore their imagination and customize their very own lion mask.
So go ahead, print out the template, gather your supplies, and unleash your inner lion as you embark on this delightful crafting adventure.