This cute DIY turkey bookmark is a fun and easy DIY bookmark for kids to make during the holiday season!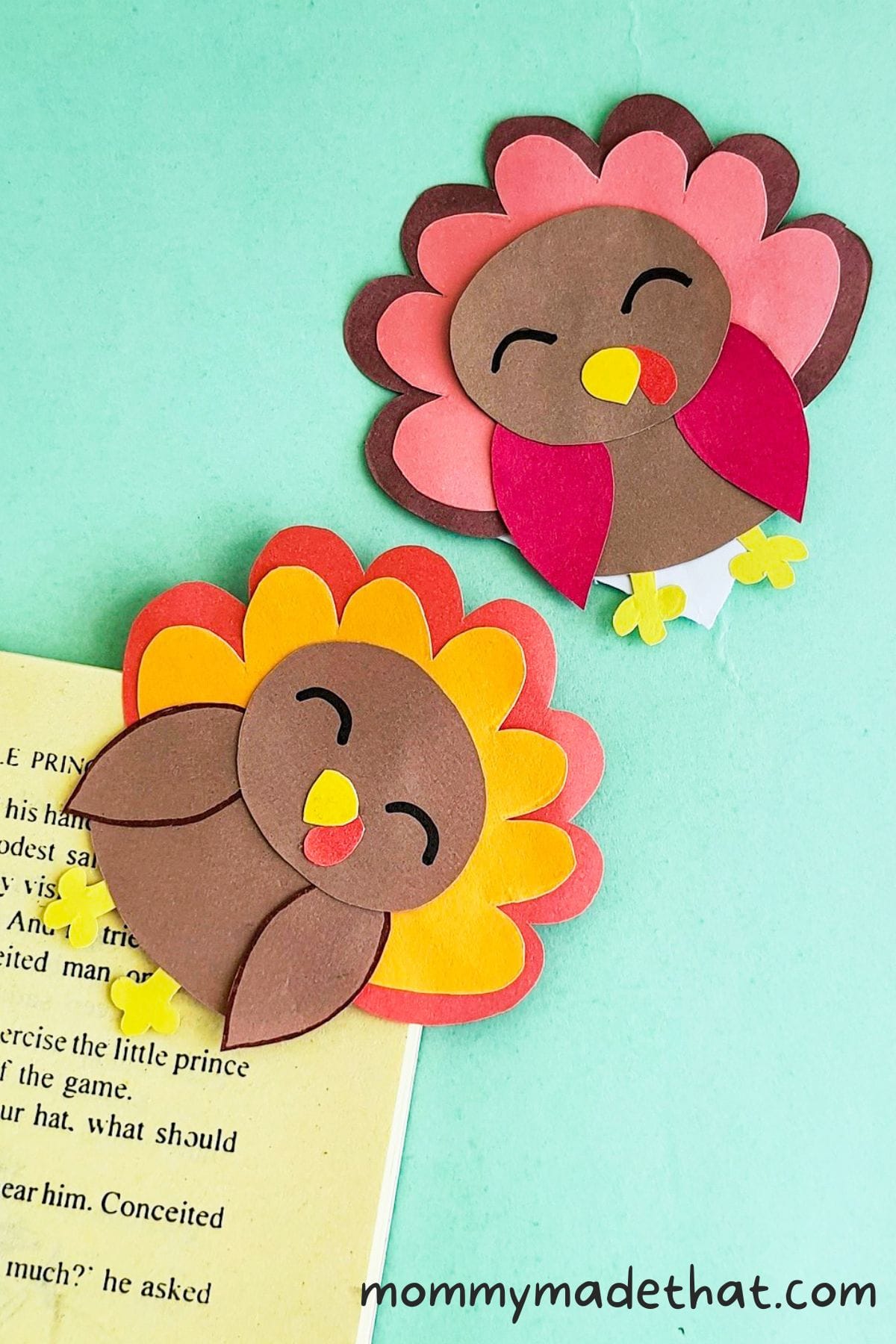 For the fall season, we love whipping up some fun turkey crafts before Thanksgiving, like our toilet paper roll turkey and our paper cup turkey craft.
And this little DIY turkey bookmark is a fun craft that also helps encourage a little reading.
This is a corner bookmark, so we'll create an origami corner piece and glue our cute turkey craft on top of it.
And if you like this little turkey craft make sure to check out our other fall crafts for kids.
Materials
For this craft, you'll only need a few supplies. It's made completely out of paper, so that helps reduce the materials needed.
Turkey bookmark template: You can grab the template at the bottom of this post. It makes it super easy to cut out all the shapes to make the turkey.
Colored craft paper: We used red, orange, yellow and brown. But you can use other fun colors too.
Plus some basic craft supplies like:
Pencil
Craft glue
Black marker or pen
How to Make a Turkey Bookmark
Start by printing out the turkey bookmark template. Then trace and cut out pieces of the turkey.
The template include the head of the turkey, the lower body, legs, beak, wings and a waddle.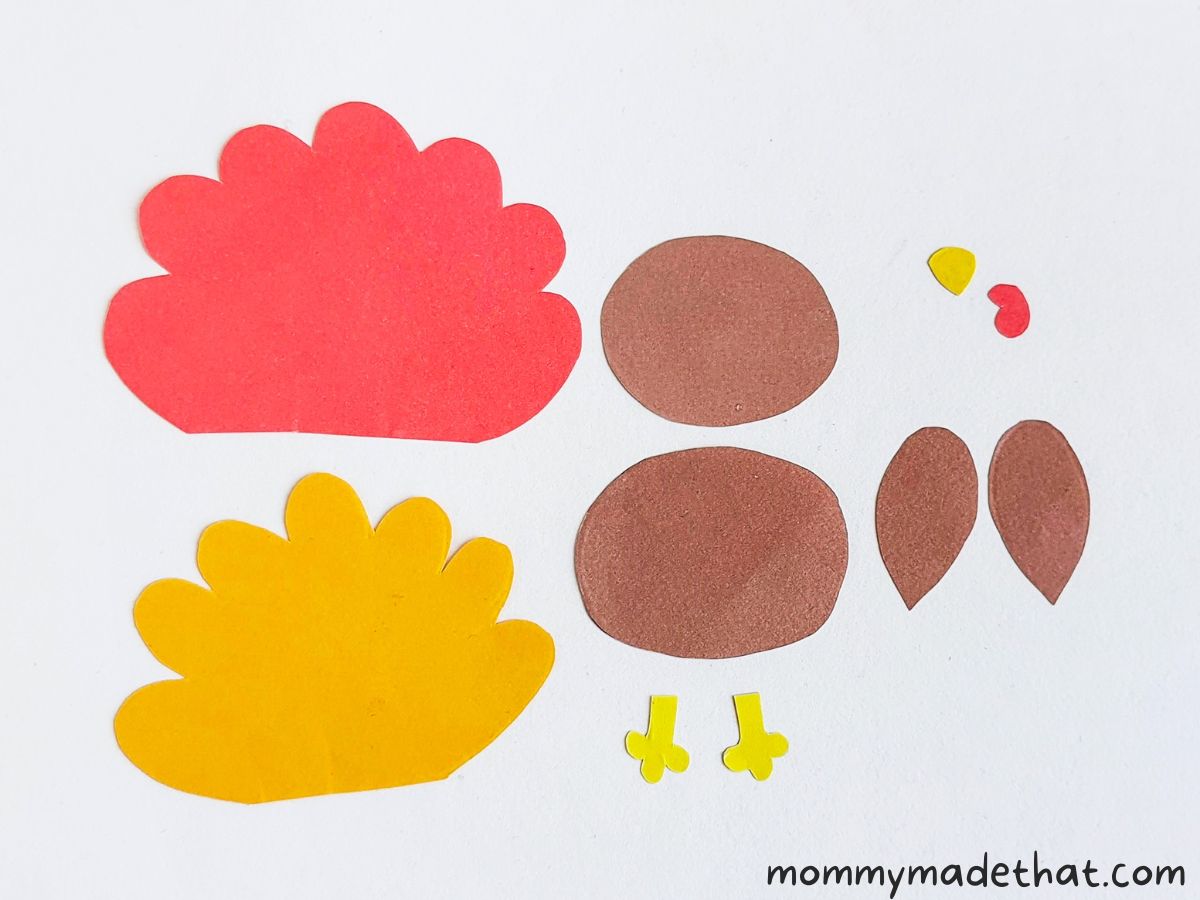 Start by gluing the smaller tail pattern onto the larger one to create a colorful "feathered" tail.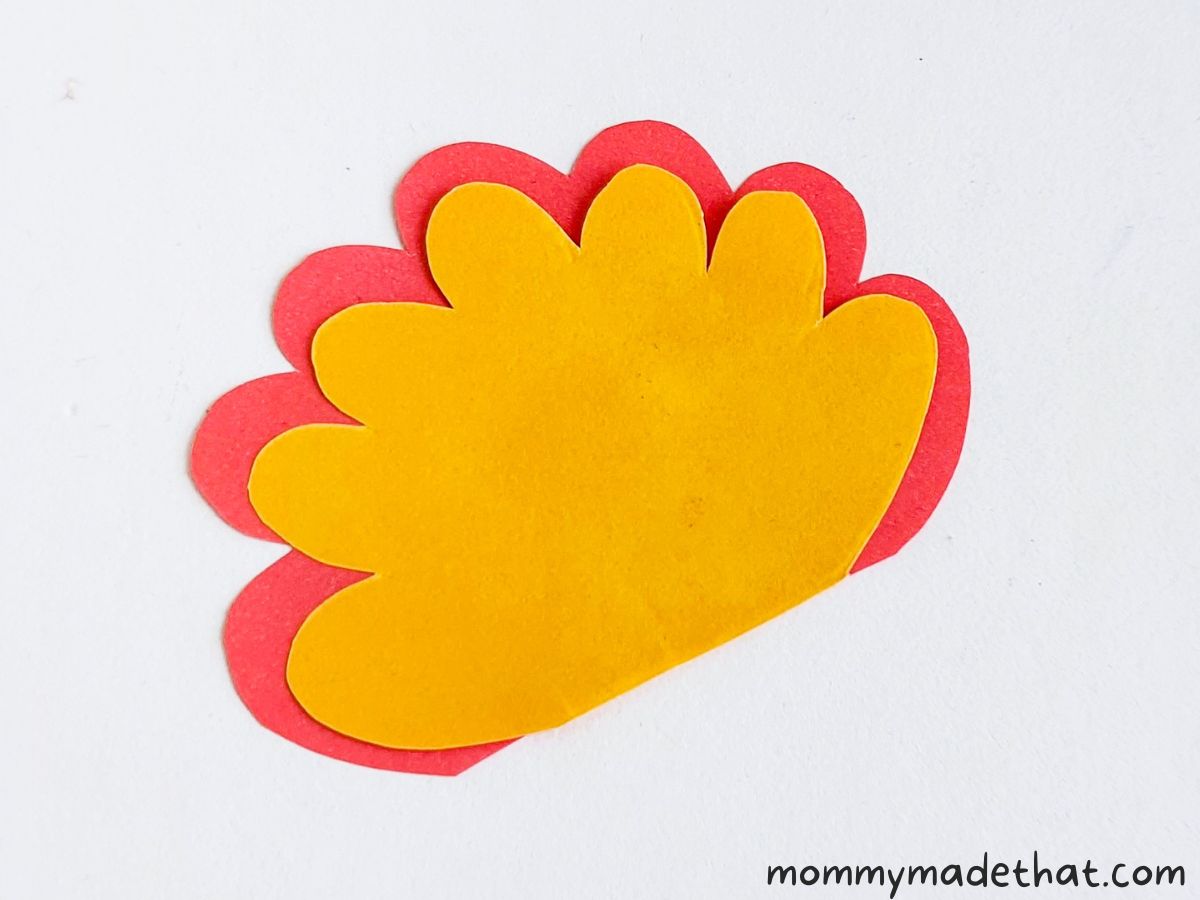 Then attach the legs to the body of the turkey and the waddle to the turkey's head.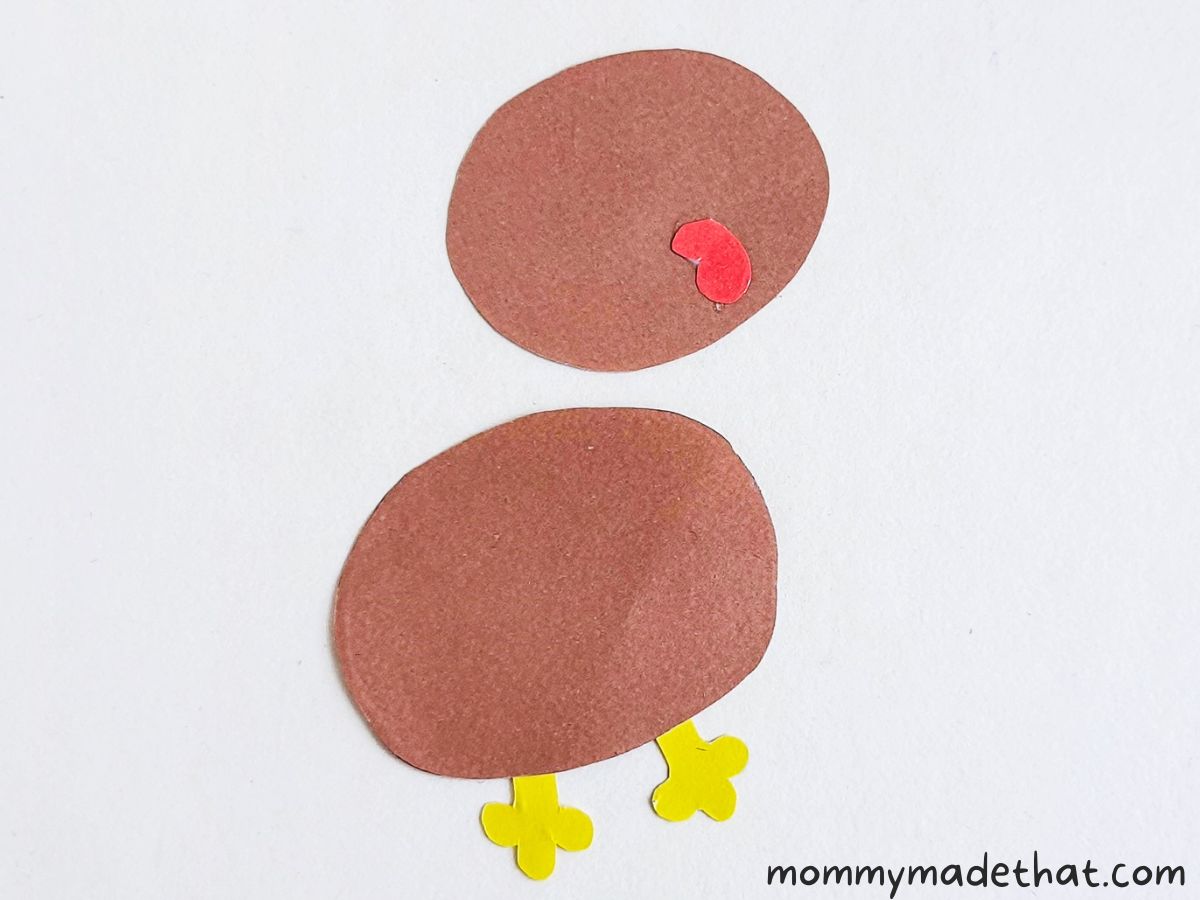 Then glue the wing cutouts onto each side of the body, and place the beak on top of the waddle.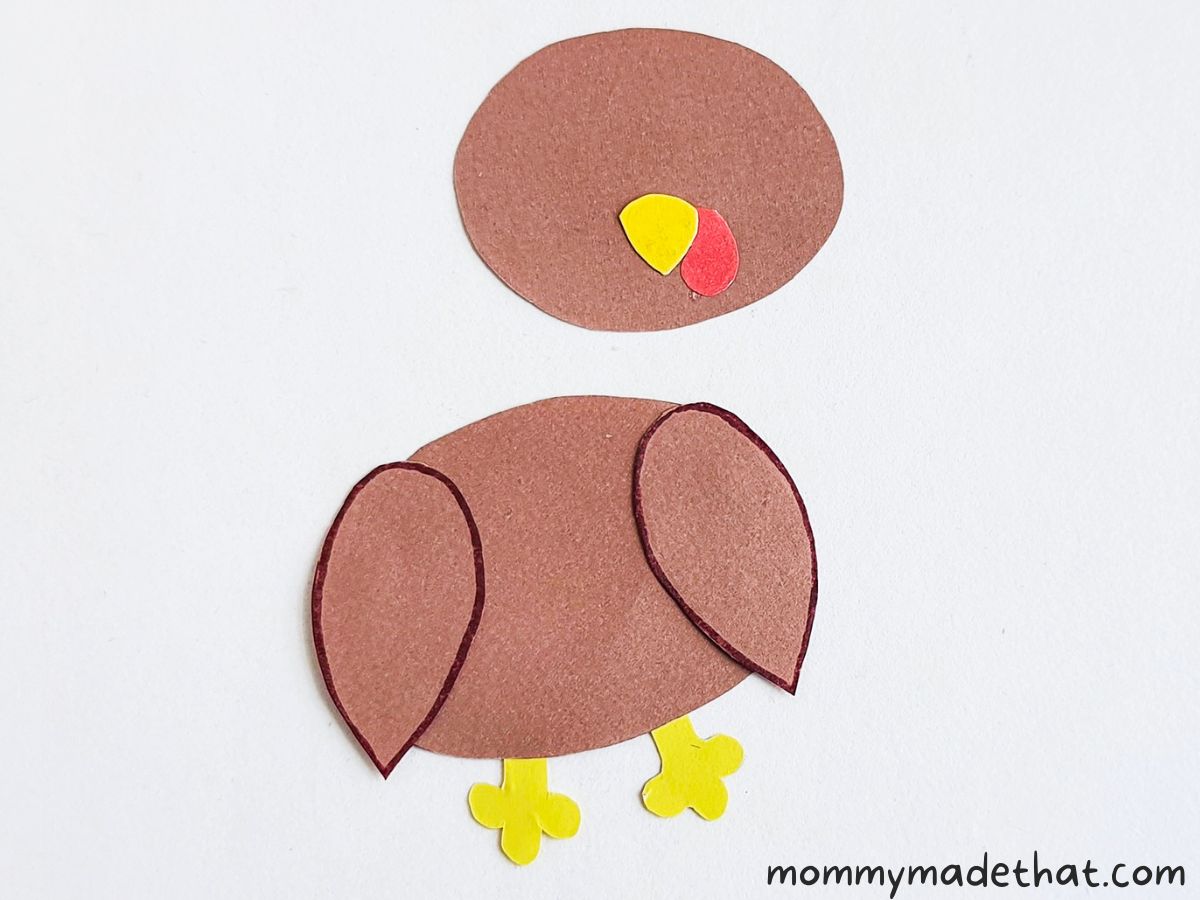 Then attach the turkey's head onto the body.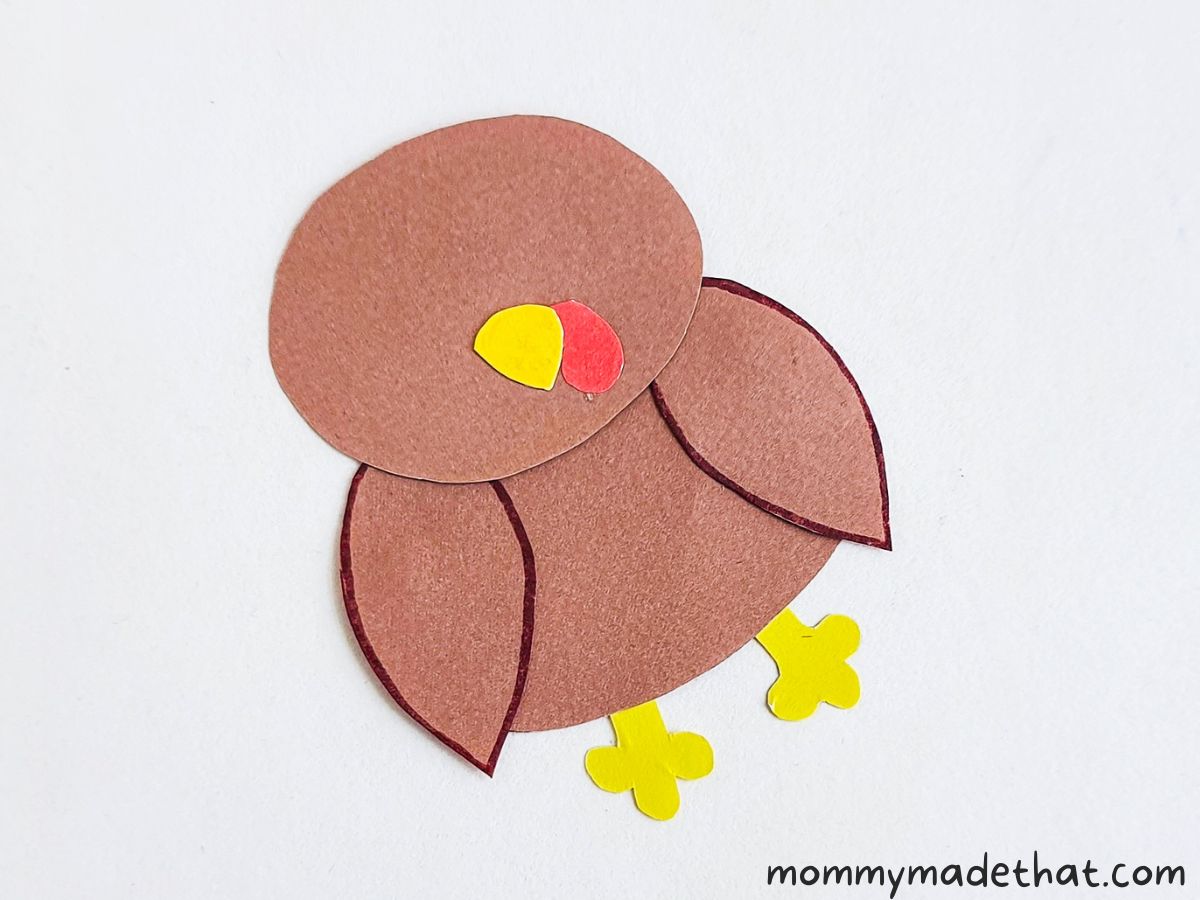 Next, attach the turkey ontop of the center of the tail piece and use your black marker to draw a cute face onto your turkey.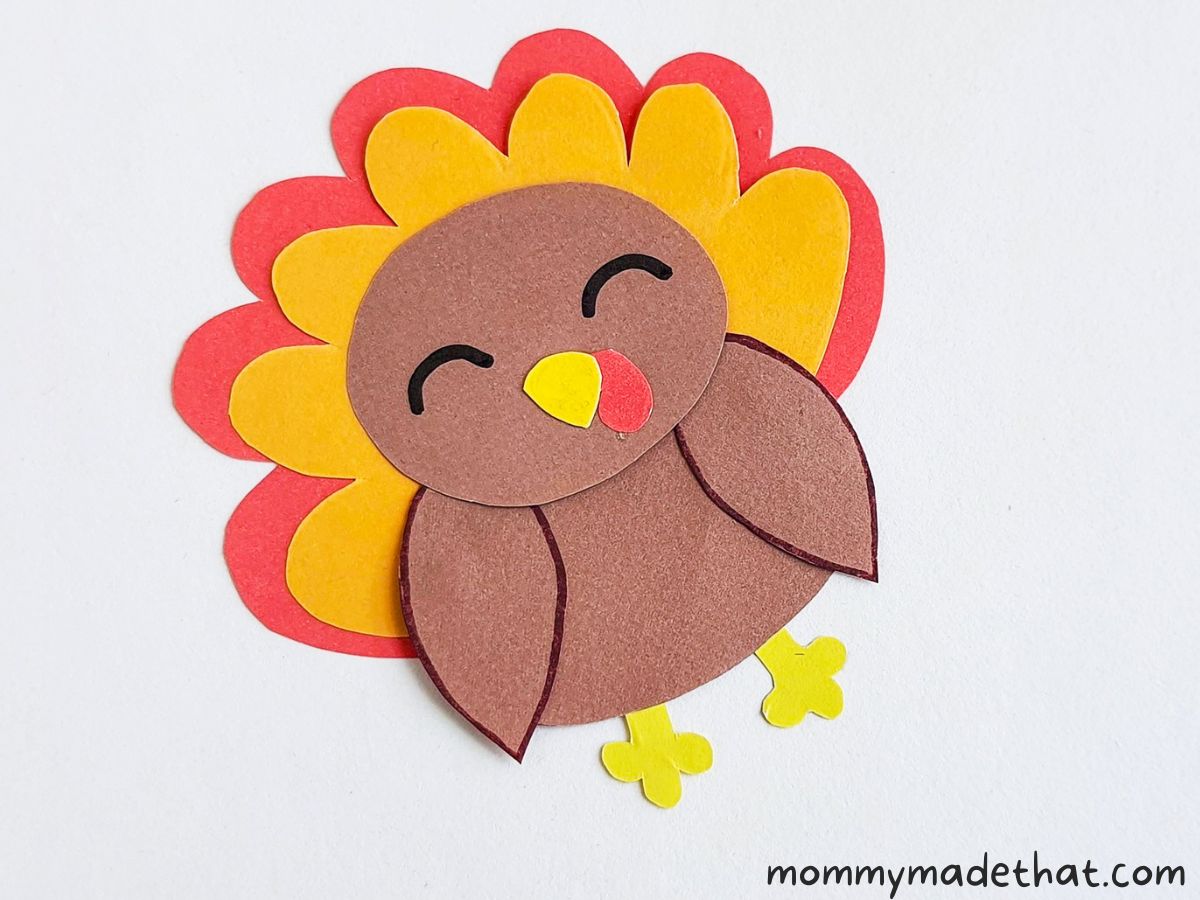 Isn't he cute! We think so. Now it's time to make the corner bookmark.
Grab a square piece of paper.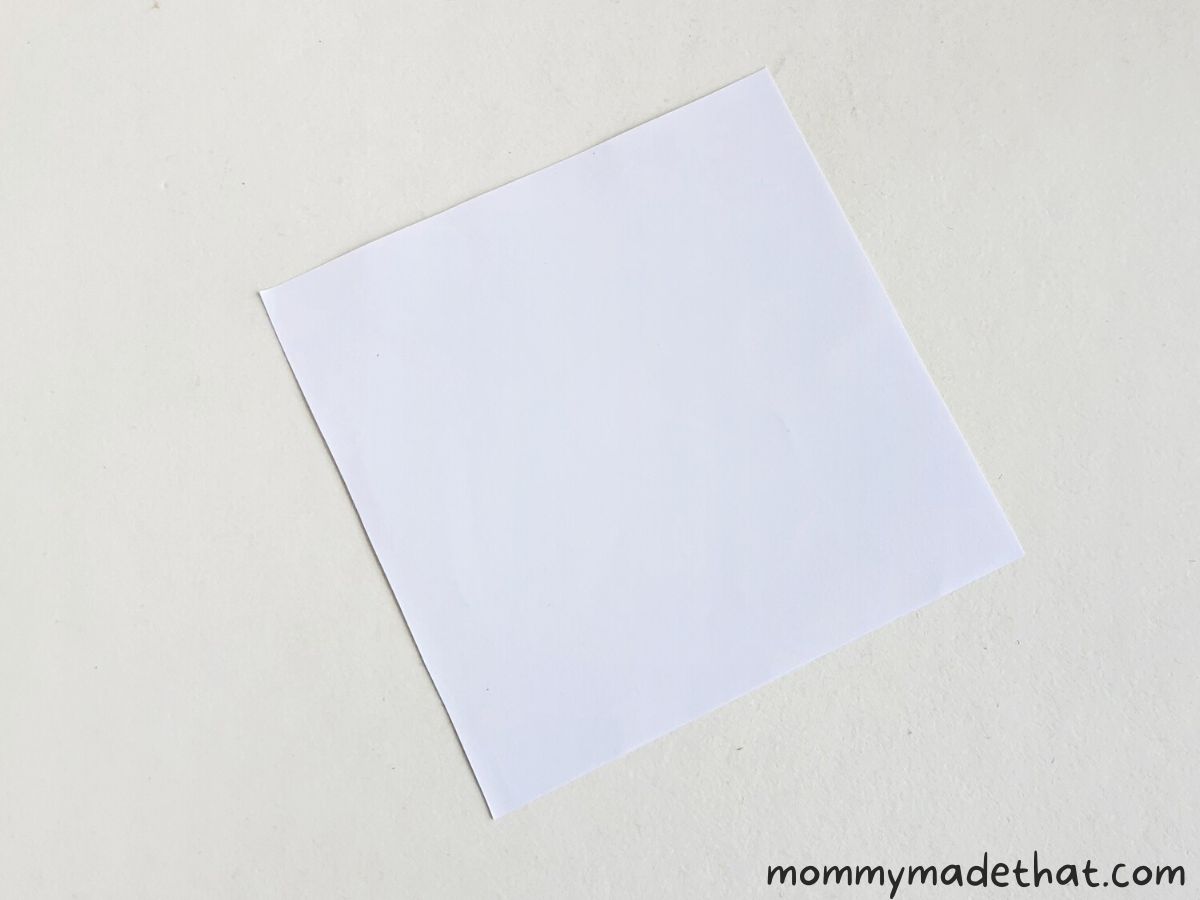 Then fold it in half, diagonally.
Fold half of the closed side inside and align it along the middle by joining the corners. Then do it to the other side like shown below.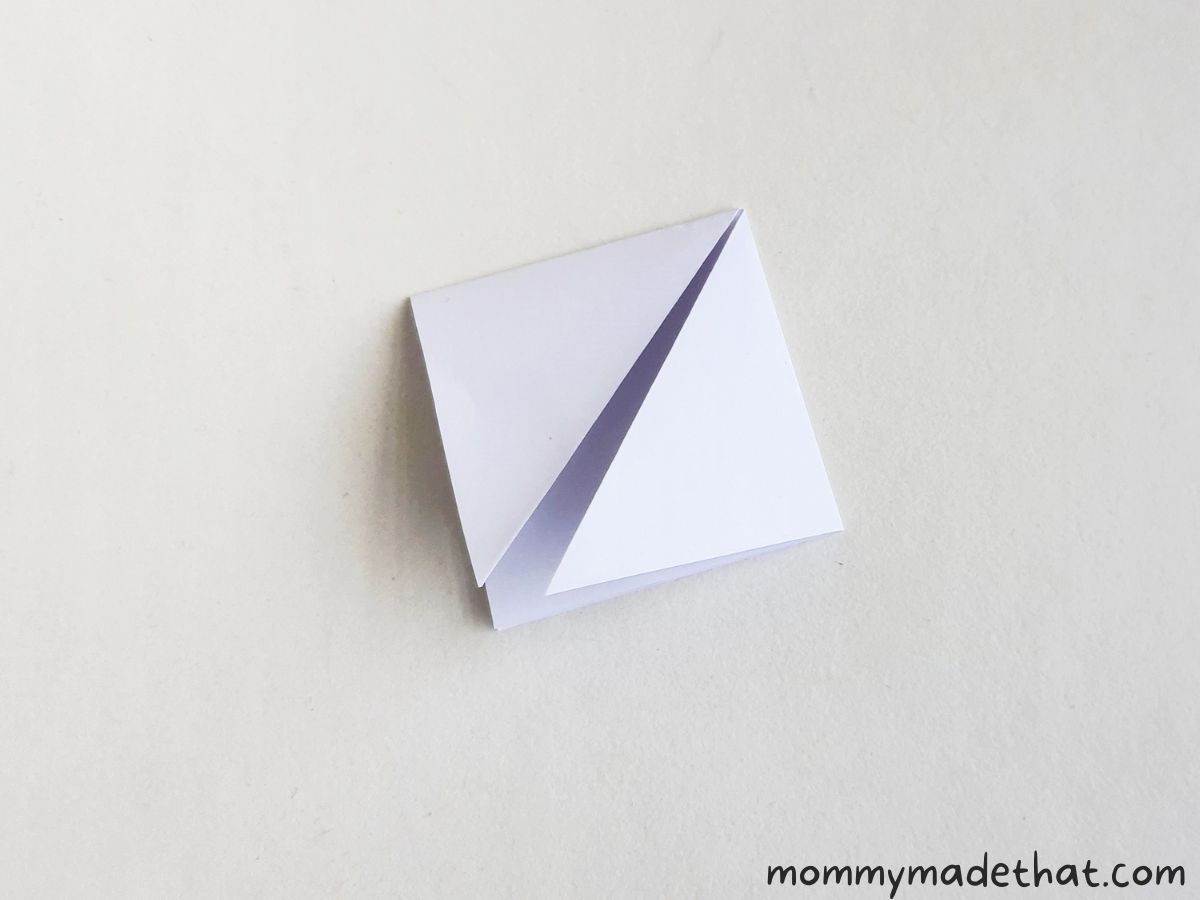 Then unfold it.
Then fold the top layer's open corner in half by joining the corner with the closed side. This will form a pocket.
Fold a side as we did in step 9.
Then fold half of the side inside the pocket layer.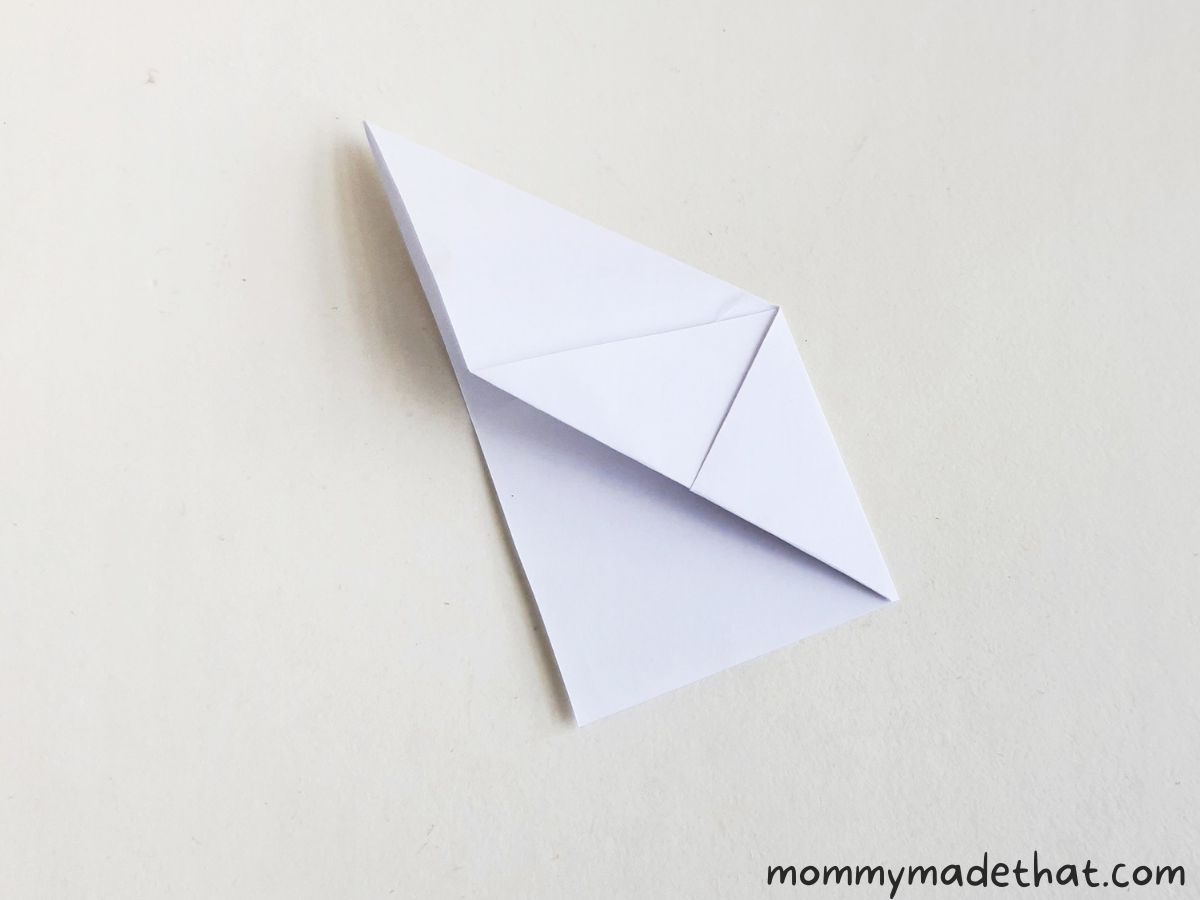 Similarly, fold the other side inside the pocket layer.
Finally, attach the turkey to the top of the pocket side to make your bookmark.
Now you can use your bookmark to hold your place while reading!
And that's it! We hope you enjoy making your own turkey bookmarks!