Letter A Activities (Tons of Fun Ideas)
Need some fun letter A activities? These ones are perfect for kids who are learning the alphabet. Here you'll find all sorts of letter A worksheets and activity pages.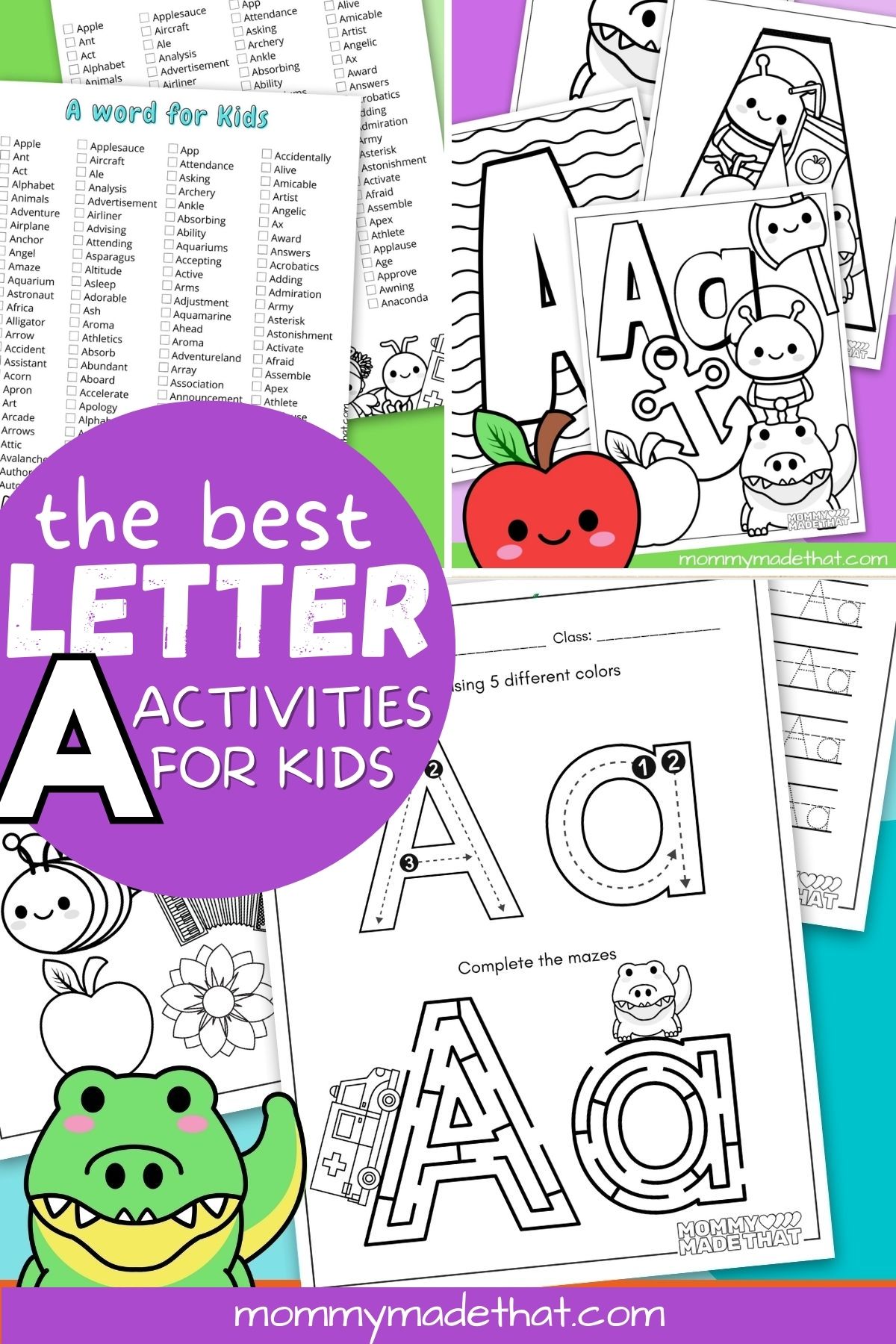 Welcome to our exciting collection of letter A activities, specially designed for preschool and kindergarten children!
These hands-on crafts, worksheets, coloring pages, and word games provide an engaging and interactive way for your little ones to learn the alphabet's first letter.
As they explore the wonderful world of the letter A, they'll develop important skills in reading, writing, and creativity that lay the foundation for their future academic success.
So let's dive into these delightful letter A adventures and make learning a fun-filled experience for your young learners!
Letter A Crafts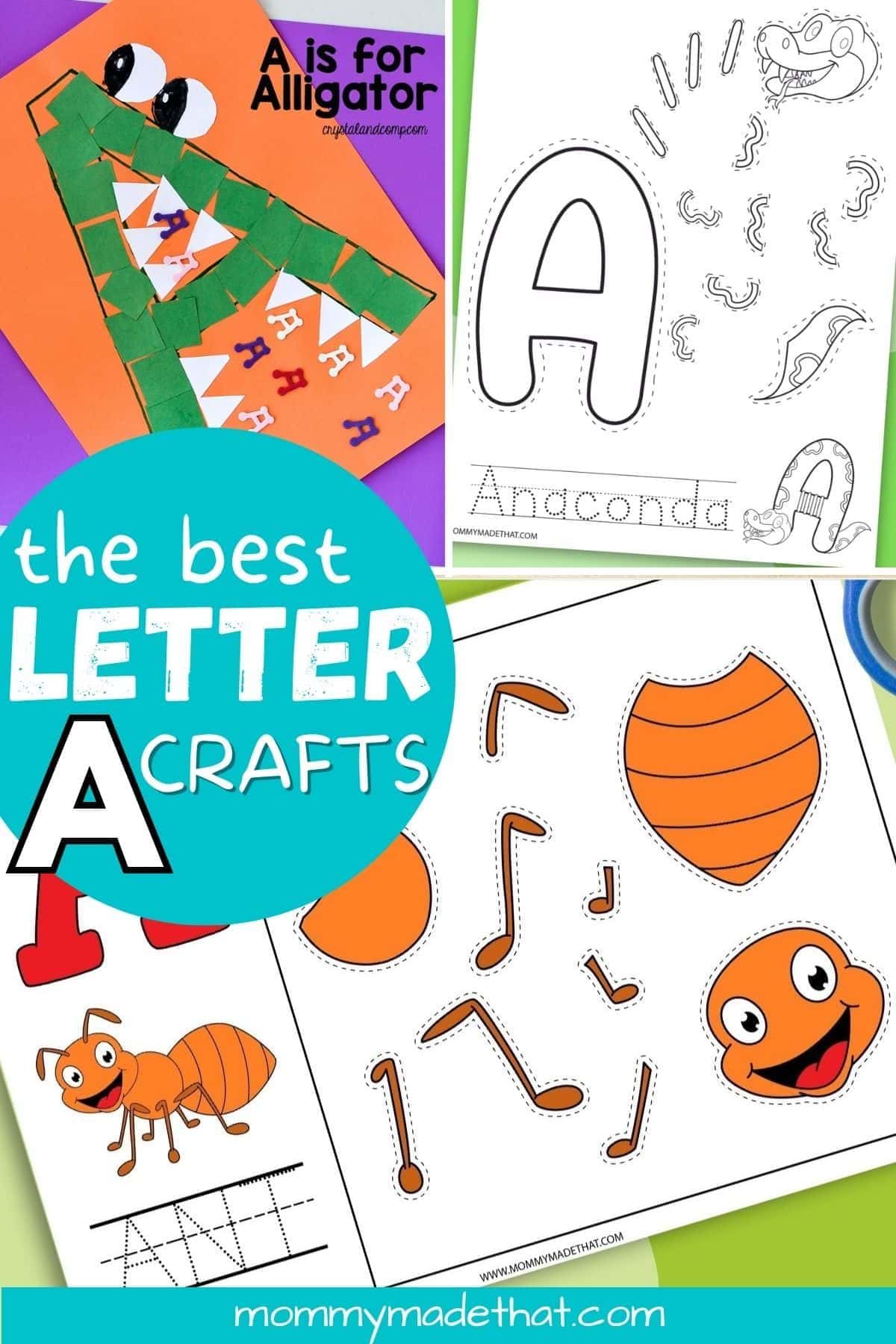 Introduce the letter A to your little ones with fun and engaging letter a crafts that spark their creativity.
From making adorable alligators out of paper plates to creating apple-themed art with paint or paper, there are countless letter A crafts to help children familiarize themselves with the alphabet's first letter while developing their fine motor skills and imagination.
We have a fun letter A is for ant craft where they can practice tracing out the letters in the word ant and then cut out the pieces and piece together their own little ant craft.
We've also got an A is for anaconda craft. Where you color and then cut and paste your way to an A shaped anaconda!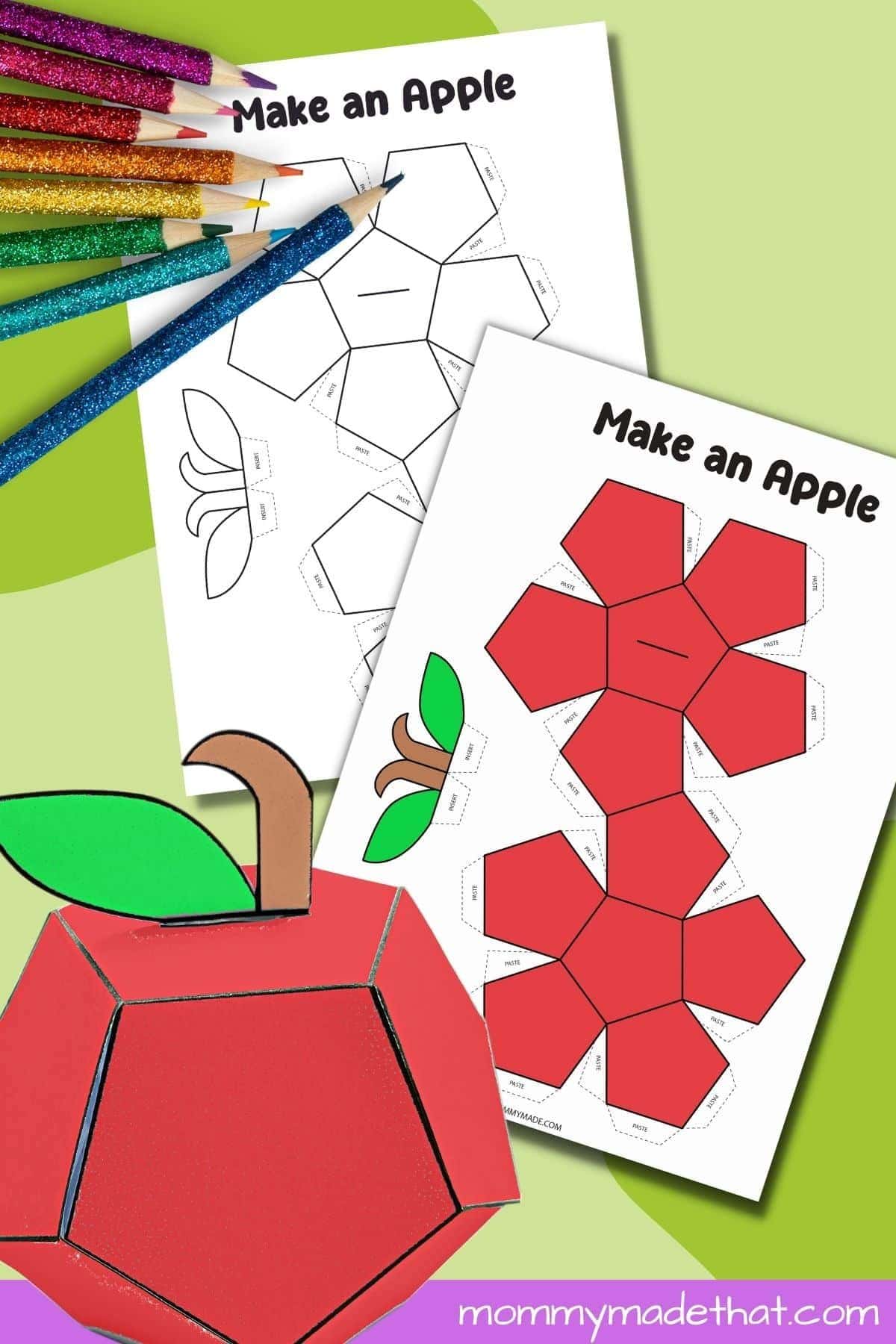 You can also have fun making some apple crafts, like our 3D apple craft where you cut out and put together a 3D apple.
We've also got some great big printable letter A templates perfect for coming up with your own crafts and activities.
Letter A Worksheets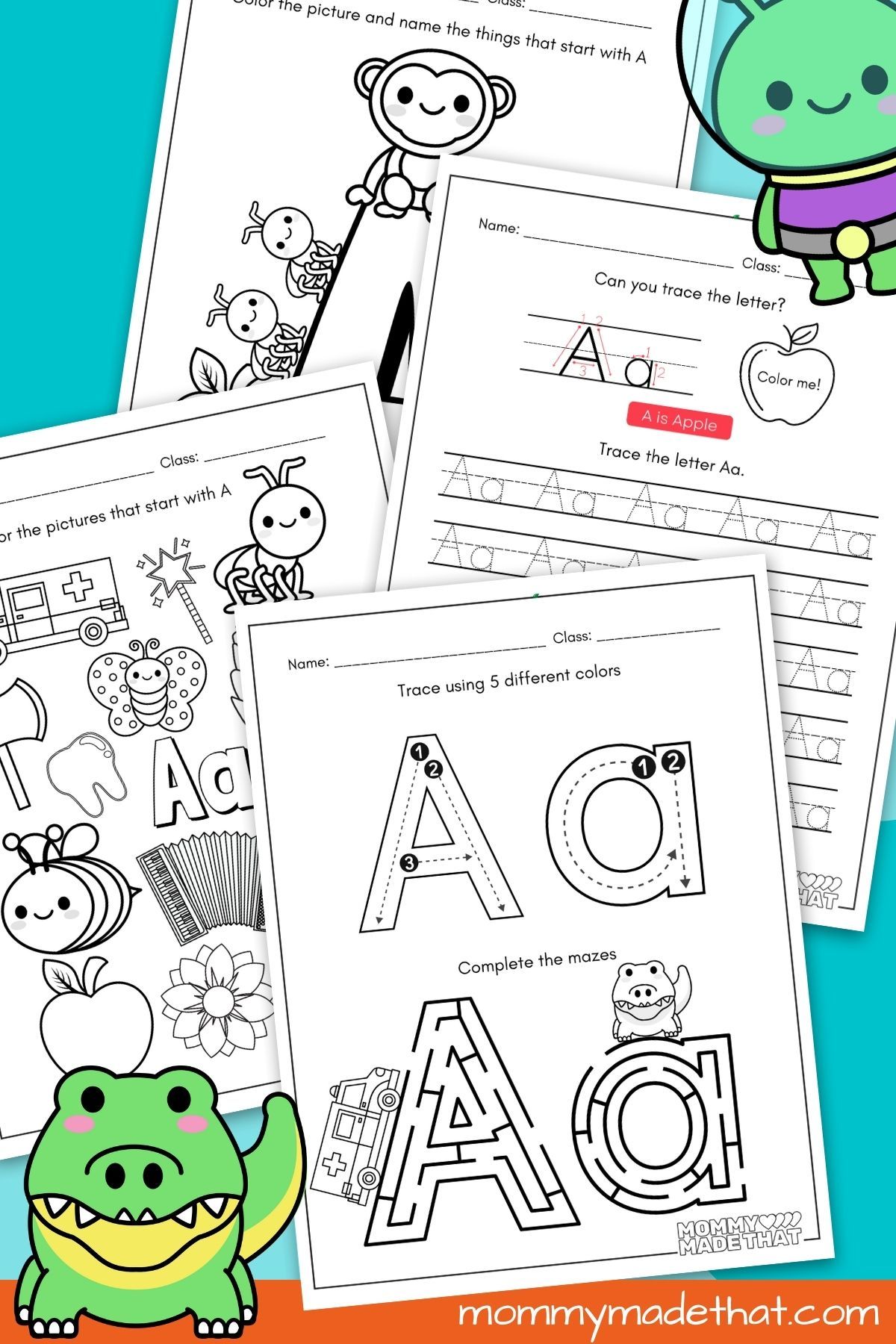 Reinforce your child's understanding of the letter A with our educational letter A worksheets.
These printable resources can include activities such as tracing and writing the letter A, identifying uppercase and lowercase A's, and matching pictures of objects that begin with the letter A.
Worksheets provide a structured way for kids to practice their newfound skills and build a strong foundation for reading and writing.
These worksheets are great for developing fine motor skills and letter recognition.
If you're looking strictly for letter A tracing worksheets we have those too!
You can check out all of our letter a printables and see if you can find some fun activities perfect for your needs.
Letter A Coloring Pages
Another great letter a activity is our letter A coloring pages.
Coloring pages featuring the letter A and objects starting with this letter offer a fun and relaxing way for children to familiarize themselves with the alphabet.
From simple letter A outlines to more intricate designs, these coloring pages allow kids to explore their artistic side while reinforcing letter recognition and improving hand-eye coordination.
And we were sure to include a variety of lowercase letter A's and uppercase letter A's as well.
A Words for Kids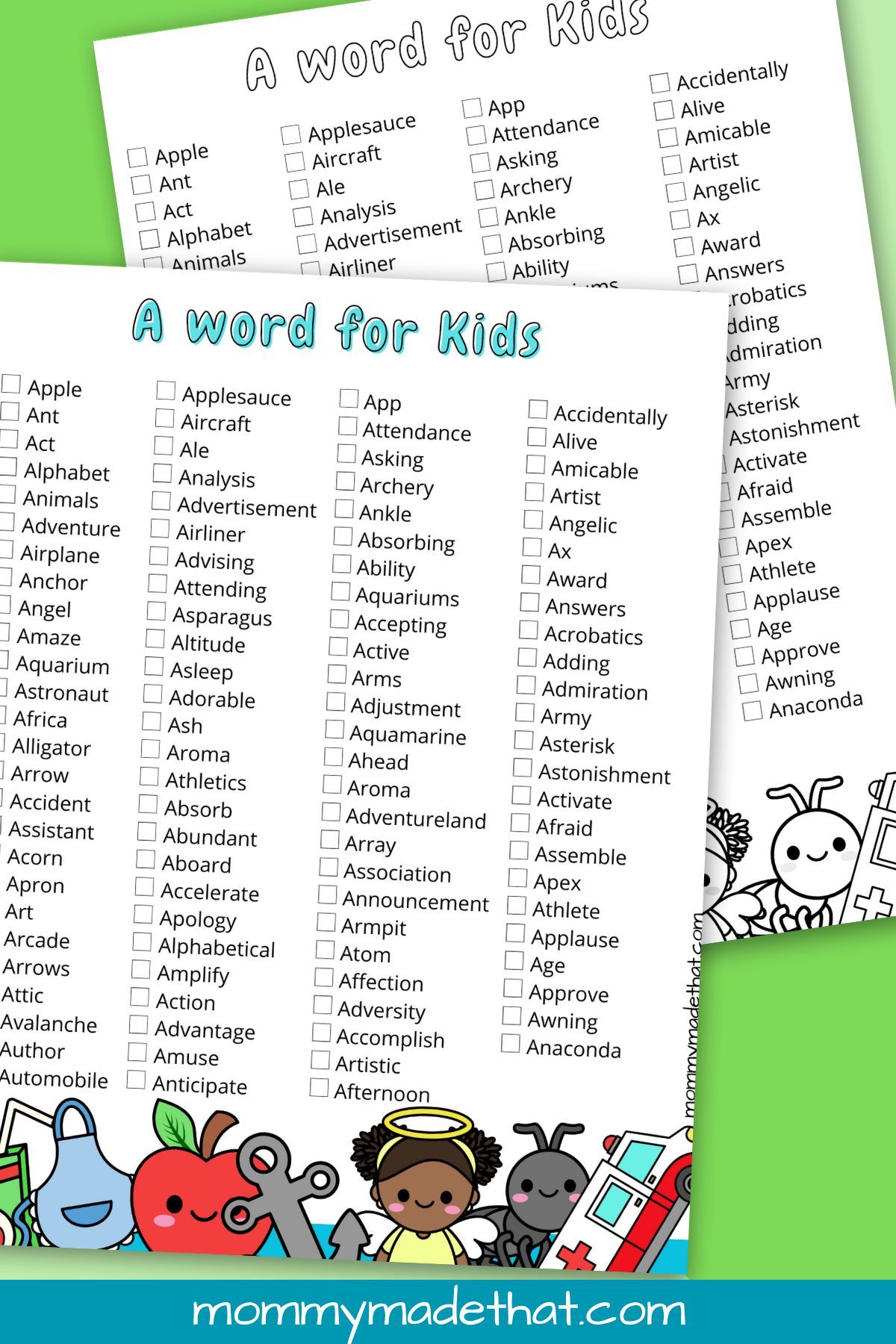 Teach children new vocabulary by introducing them to words that start with the letter A. Our list of A words for kids features lots of great words to help them under stand the letter sound.
Start with simple, age-appropriate words, such as apple, ant, and airplane, and gradually progress to more complex words as their understanding grows.
Use flashcards, games, and storytelling to make learning A words enjoyable and memorable for kids.
Other Fun Letter A Activity Ideas
Letter A Apple Stamping: Let your kids explore the fun of apple stamping as they create unique patterns and learn about the letter A.
Cut an apple in half and dip it into paint, then press it onto paper to create apple-shaped prints.
Encourage children to practice writing the letter A alongside their apple prints.
A is for Astronaut: Introduce the concept of space and astronauts while teaching the letter A.
Help your child create a simple astronaut figure by drawing or using craft materials such as paper, glue, and markers.
Discuss the role of astronauts and have your child write or trace the letter A next to their astronaut creation.
Acorn Collage: Collect acorns from outside or create acorn shapes from paper or other craft materials.
Guide your child in arranging the acorns to form the letter A on a piece of paper, then glue them in place to create an eye-catching collage that reinforces the shape of the letter A.
Letter A Animal Hunt: Organize a scavenger hunt featuring toy animals or pictures of animals that start with the letter A, such as alligators, ants, and anteaters.
Hide the items around the room and have your child search for them, reinforcing the connection between the letter A and the names of the animals they find.
Alphabet Sensory Bin: Create a sensory bin filled with objects that begin with the letter A, such as artificial apples, small airplane toys, and plastic ants.
Add some rice, beans, or sand for added texture. Encourage your child to explore the bin and identify the different A objects, helping them to associate the letter A with various items and words.