Today we are featuring lots of kids craft kits that are perfect to inspire kids to get creative and have a little fun.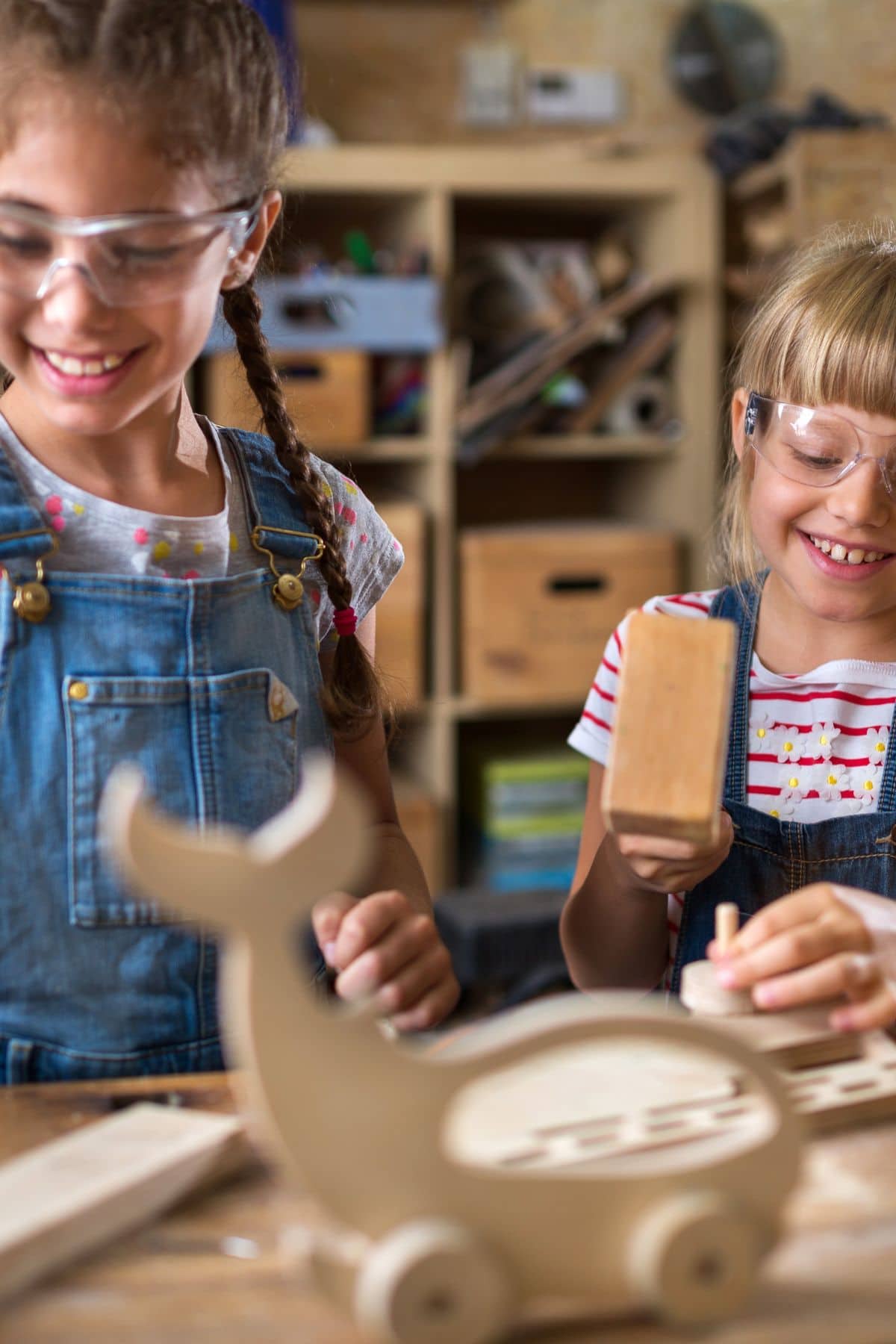 Looking for a fun and creative way to make crafting easy? These craft kits come with everything you need to whip up some fun.
These kits make it easy to keep kids entertained while teaching them valuable skills like sewing, painting, and even robotics. Plus, when they finish their projects, they'll have a one-of-a-kind creation to show off.
This post may contain affiliate links, which means if you click a link and make a purchase, we may receive a small commission at no cost to you. We only promote items we love or think you'll enjoy.
Mega Craft Kits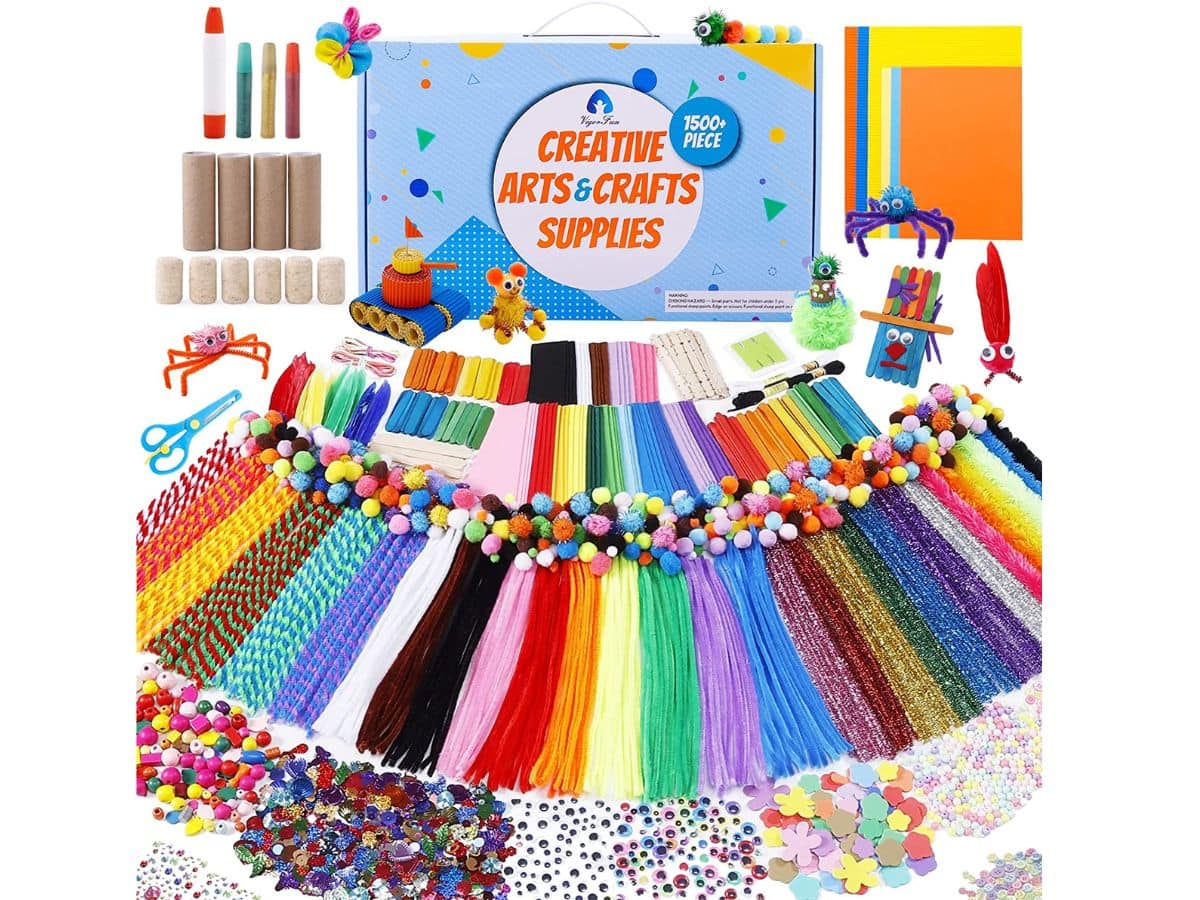 This mega craft kits comes loaded with all sorts of various craft supplies that lets kids imaginations go wild.
This offers a non-structured way of creating which is great for developing minds.
Kids Woodworking Kit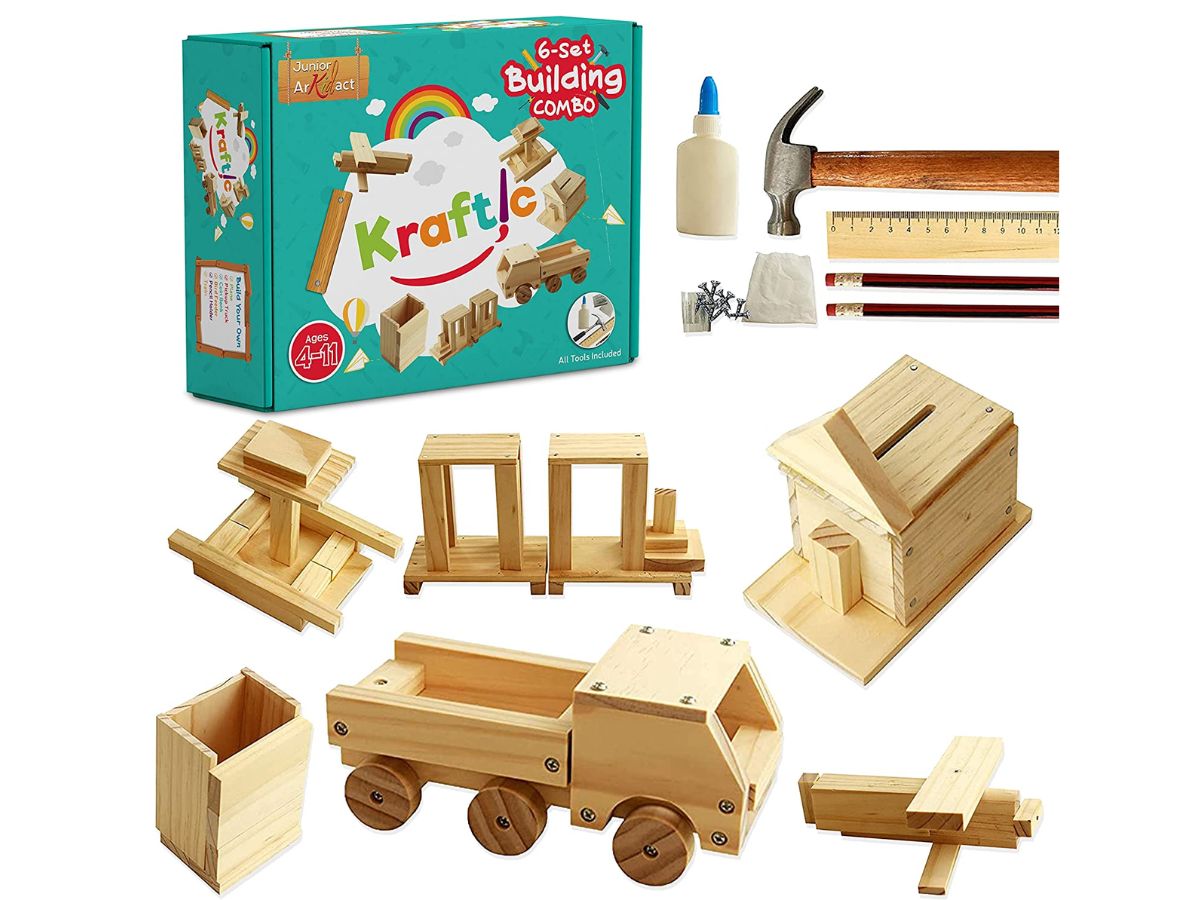 Looking for something a little more advanced? This kids woodworking craft kit lets kids create their own adorable toys out of wood!
It comes with everything you'll need to create 6 different wooden objects, including tools and screws.
Craft up a Terrarium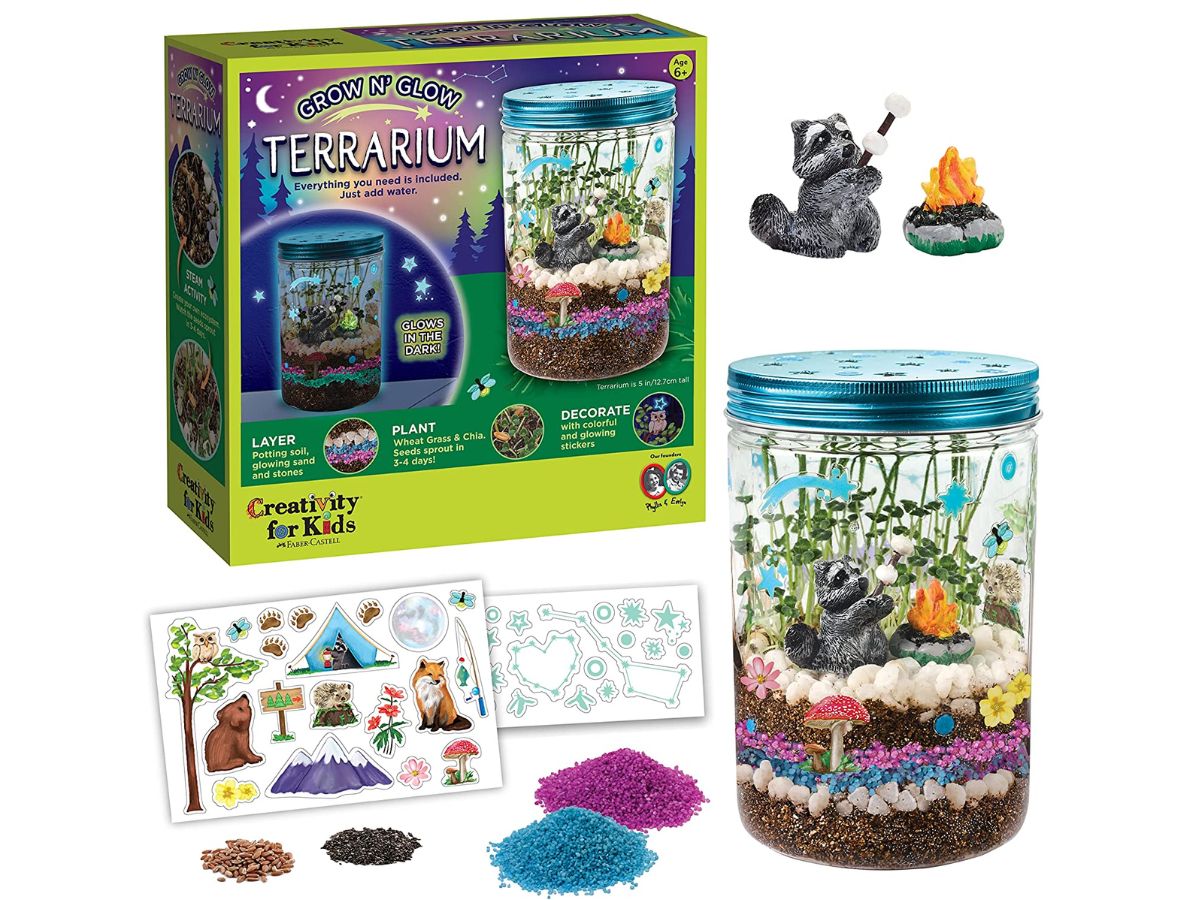 This terrarium kit allows kids to create their own little ecosystem that contains live plants!
It's great for beginner growers and something they'll be excited over as the seeds start to sprout and grow in their created environment.
Fish Craft Kit
This fish craft kit is perfect for younger children and toddlers. It comes with everything you need to make fun sea creatures.
I love this kit because it's great for developing fine motor skills and involves lots of different textures for kids to explore.
Make a Fox Kit
This adorable build-a-fox kit allows kids to learn basic beginner sewing skills while creating an adorable little friend to dress up and accessorize.
Air Dry Clay Kit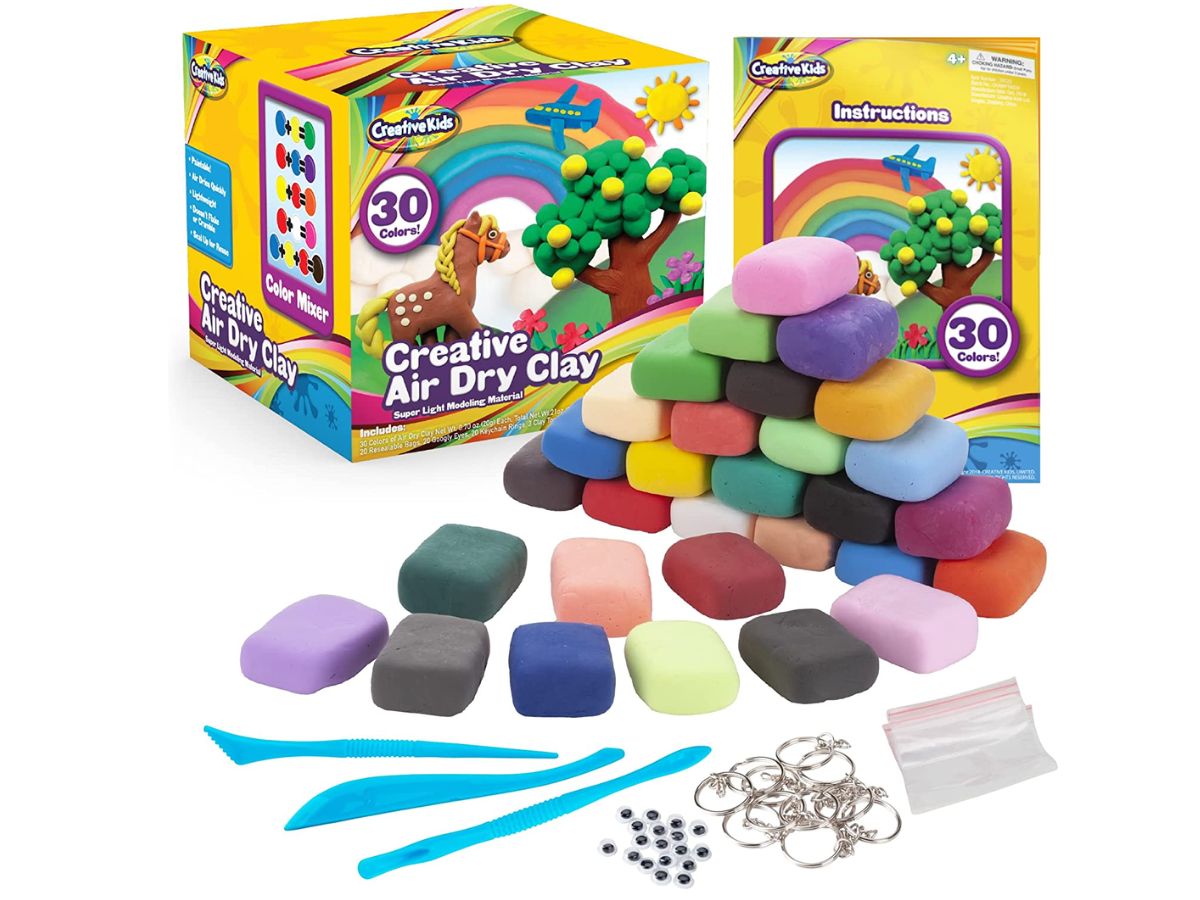 This clay kit keeps my kids busy for HOURS. They love creating all sorts of different creatures.
This is a great craft kit for younger kids and older kids alike, as they can get leave things as simple or as complex as they like.
Green Kids Craft Kits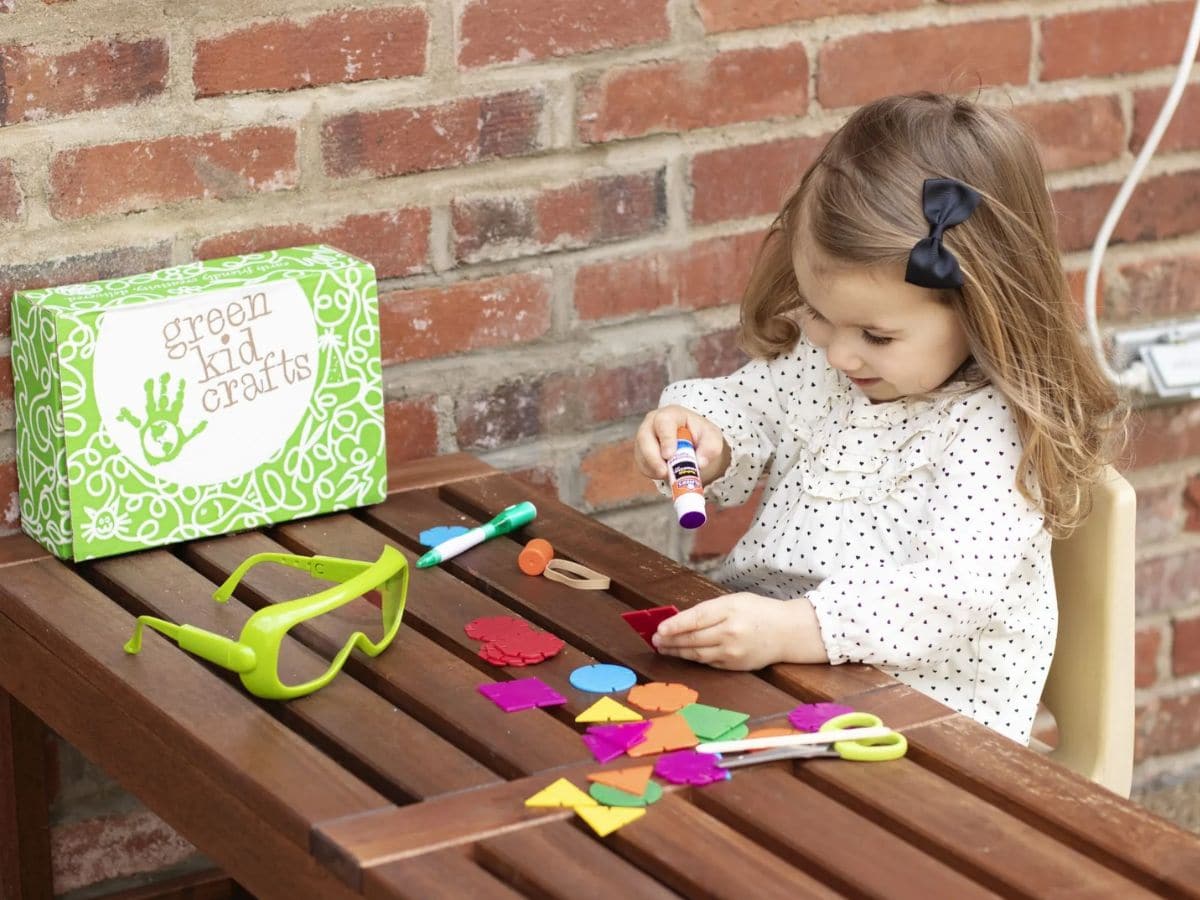 Green kids craft kits offer a craft subscription that's perfect for kids ages 2-10. (They have different options available.)
You'll get a craft box monthly that contains fun and unique crafts to create. The cool thing about this craft kit company is that they highly value low waste and support global restoration.
Supporting their business helps support our planet. Win win!
Baketivity Craft Kit
How about a craft kit that tastes delicious? Baketivity kits allow your kids to whip up some creative fun in the kitchen that everyone can enjoy eating afterward.
It's a great way to get kids excited learning basic, kid-friendly baking skills and something they'll surely be proud of.