Unicorn Rice Crispy Treats
Today we are making super awesome Unicorn rice crispy treats! So fo course, we just HAD to create a tutorial on how to make unicorn rice crispy treats of your own. It's so easy. We hope you love it.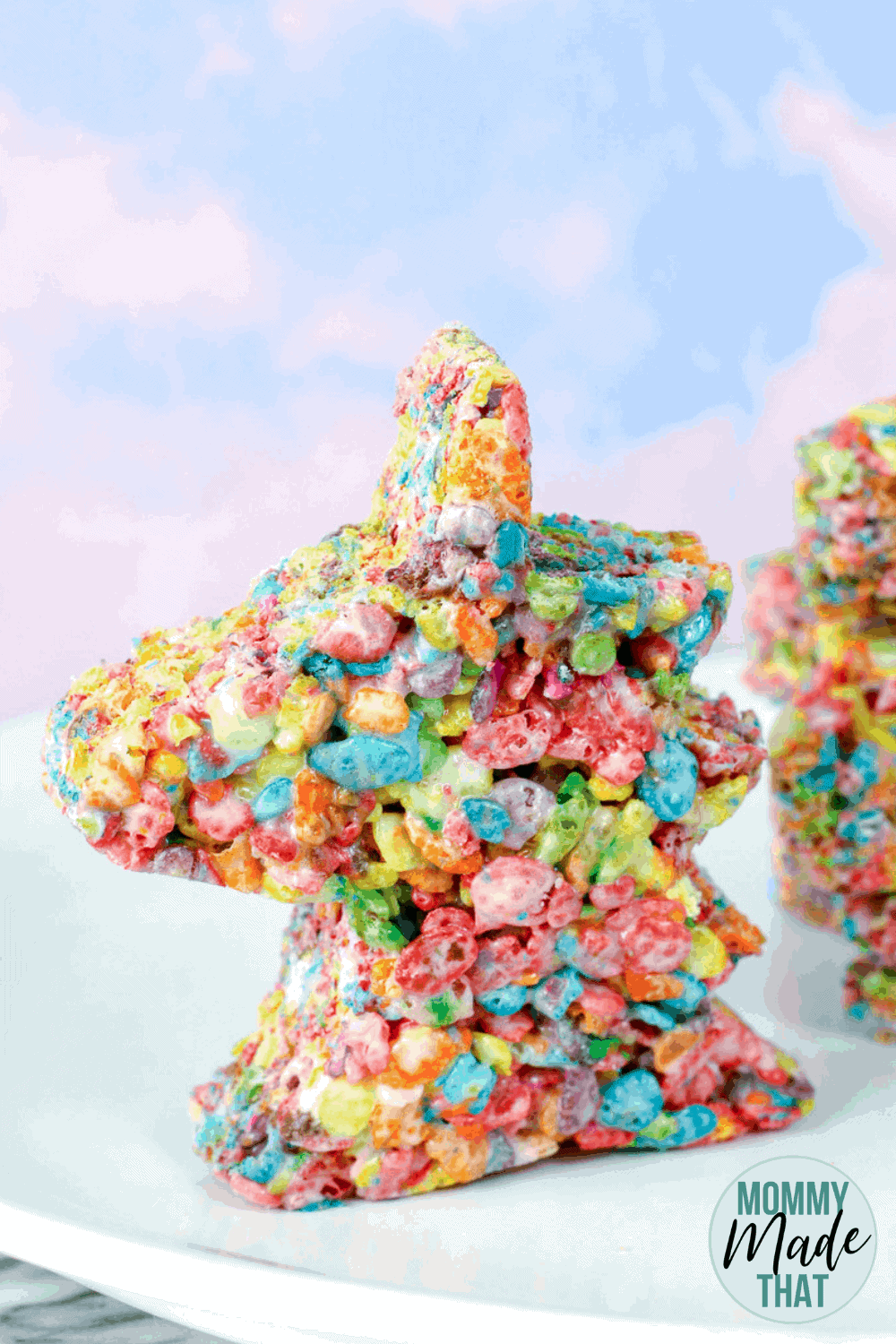 Unicorn themed anything is so much fun!
Theses little unicorn rice crispy treats are no different. To be honest, I'm not sure if the proper term for these are rice crispy treats or rice Krispy treats….
But I know you know what I'm talking about.
The point is, with these babies, you get an easy recipe that screams both rainbow and unicorn without a ton of work.
In fact, this recipe will take you almost no time at all!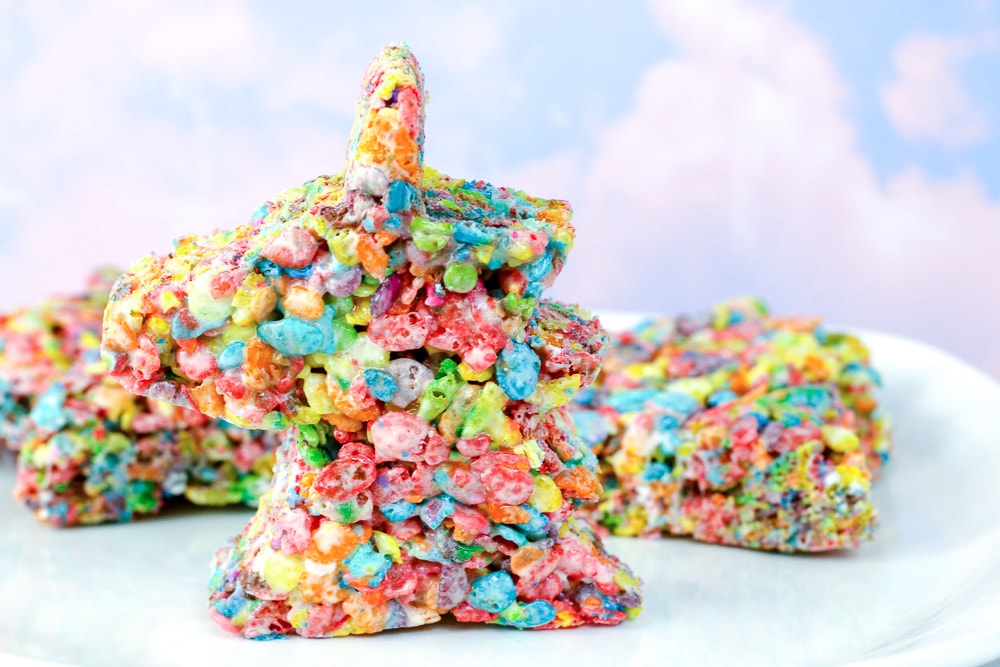 Unicorn Rice Crispy Treats
Ingredients
1 box of fruit-flavored rice crispy cereal (5 cups total)
1 package of mini marshmallows
3 tablespoons of butter
1/2 cup of rainbow sprinkles (optional…but definitely adds that extra touch)
How to Make Your Unicorn Rice Crispy Treats
Step 1: Prep Your Baking Sheet
Start by prepping a baking sheet. A 13×9 is perfect for this!
Layer it with wax paper and a quick squirt of cooking spray to make your surface non-stick.
Step 2: Make the Marshmallow Mix
Melt your butter in a large pot on low heat. When your butter is completely melted, add in your marshmallows and allow them to melt.
Make sure to stir constantly so that you don't end up with a globby mess.
Remove from heat.
Step 3: Add the cereal
Add your cereal into your mix. It helps to "fold" it into your marshmallow mixture. Keep stirring until your cereal is completely coated in the marshmallow.
Now you can add in your sprinkles!
The sprinkles will melt, but end up giving your rice crispy treat a pearly shine and make the rice crispy treats a little "crispier."
Step 4: Press
Now you want to layer your cereal/marshmallow mixture out flat. This works well with a buttered spatula, but you could even use greased up wax paper to press your mixture into your baking sheet.
Allow to cool completely.
Step 5: Shape Your Rice Crispies into Unicorns!
Using a unicorn shaped cookie cutter, cut out your treats. If your treats are loose, press more of the Krispy cereal mixture into your cookie cutter before releasing the treat onto wax paper.
Repeat until all of your cereal layer is cut up.
Step 6: Enjoy!
Finally, enjoy your unicorn themed treats! They are not only delicious, but so much fun!
These are perfect for unicorn themed birthday parties or even for those just because days.