20 of the Best Slow Living Quotes to Live By
Looking for some slow living quotes? Slow living is the idea of taking life at a slower pace, savoring and appreciating the moments that make up our days.
If you're feeling bogged down by everyday stressors, here are some wise and inspiring slow living quotes to help you stay grounded and focused on the present moment.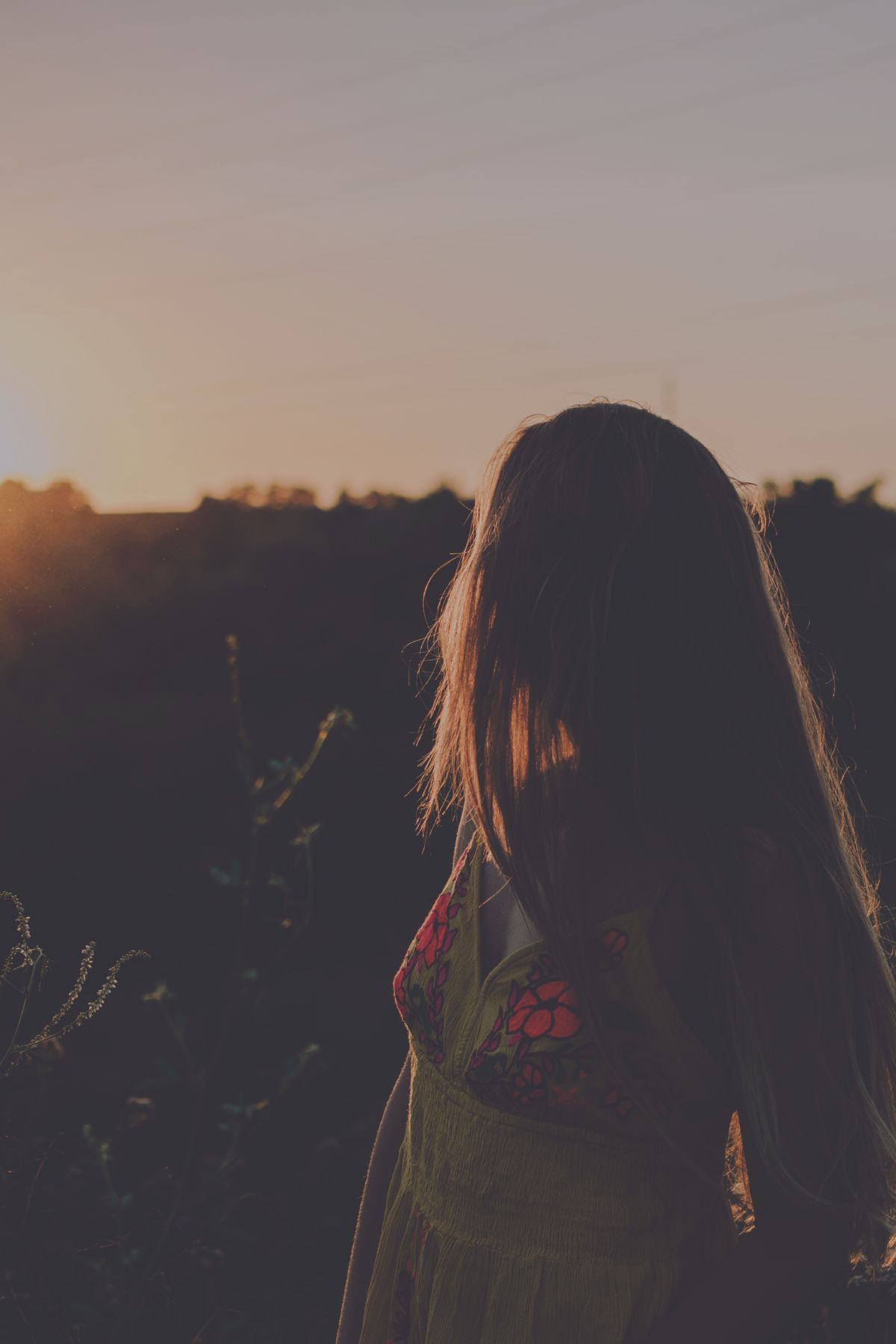 Are daily stressors wearing you down? Here are some insightful and motivational slow living quotes to help keep you grounded in the present moment.
Slow living is all about treasuring each moment of our lives, taking life one step at a time. A quiet and modest life can be one full of contentment and pleasure.
These quotes are all about living everyday life without being busy chasing happiness. Instead, you can find a meaningful life and a more balanced life with slow living.
Let these quotes be your source of inspiration for slowing down and enjoying life a little bit more!
Quotes About Slow Living
Here are some of our favorite quotes for some slow living inspiration.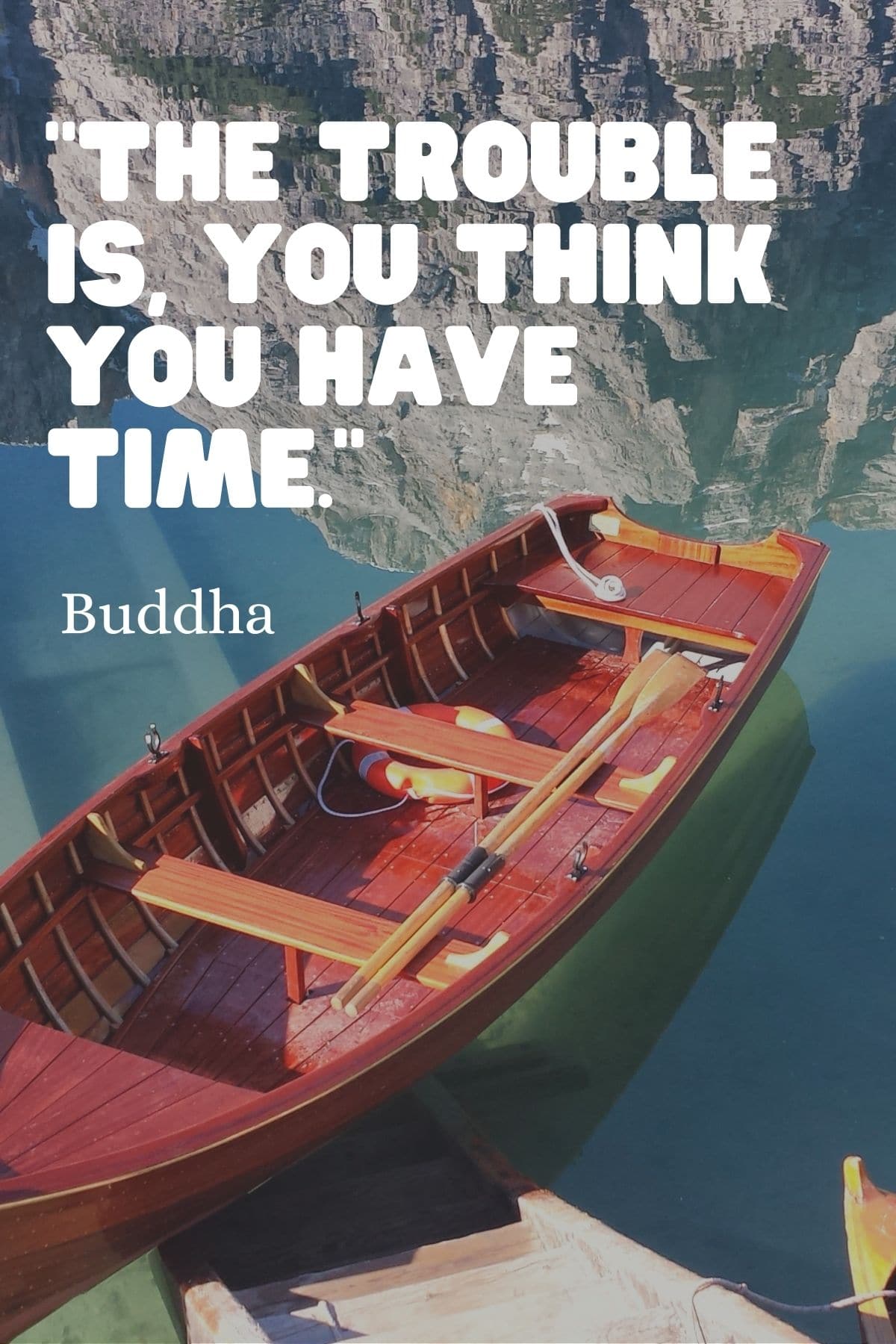 "The trouble is, you think you have time." – Buddha 
This quote serves as a gentle reminder that life is fleeting, and that we shouldn't take it for granted. Instead of letting life pass us by in the hustle and bustle of everyday tasks, this quote encourages us to be mindful of the time we have left and use it wisely.
"Adopt the pace of nature. Her secret is patience." – Ralph Waldo Emerson
"People no longer live by sun and moon, by wind and stars, but by some slyly contrived conventions known as clocks and calendars." – Matthew Goldman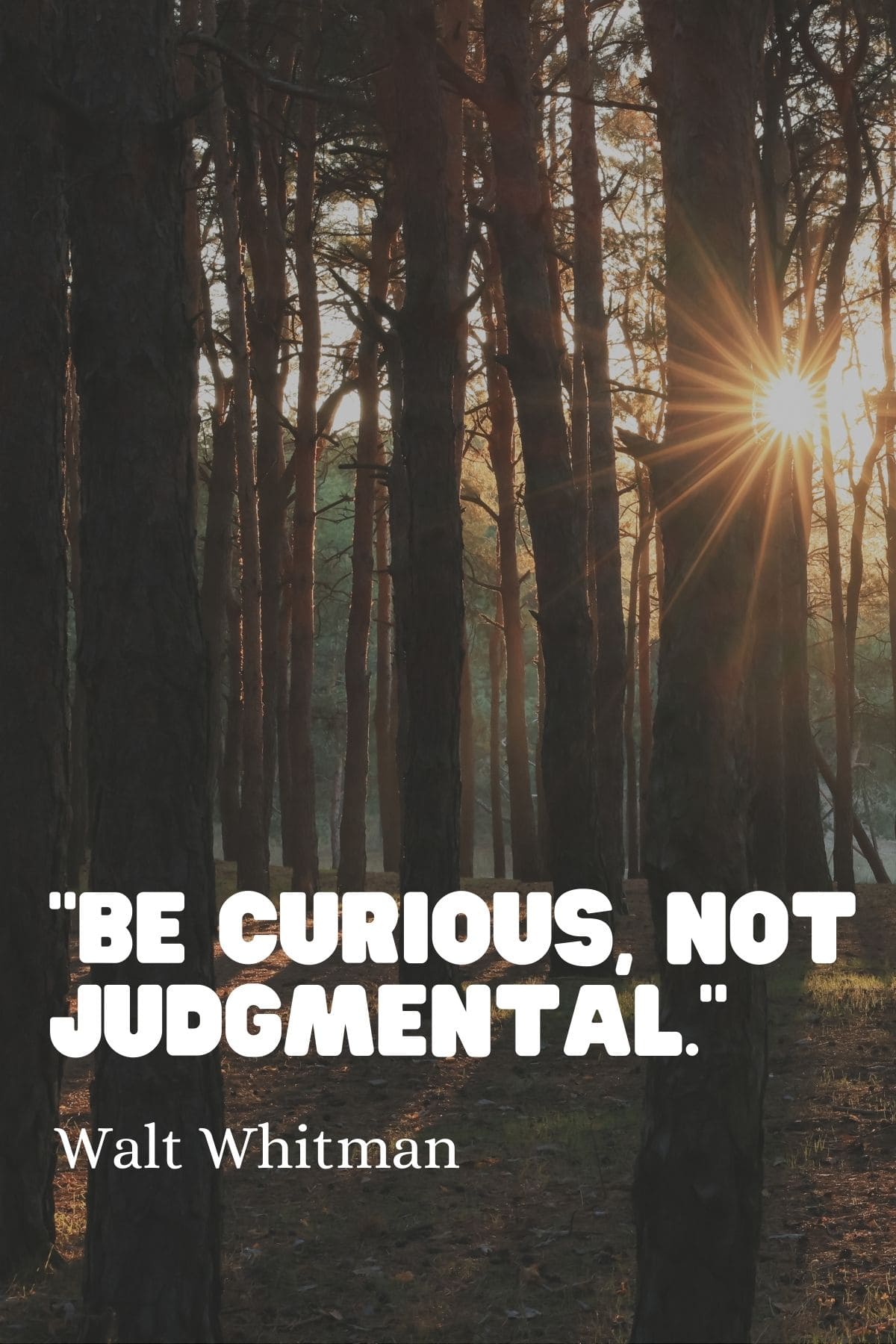 "Be curious, not judgmental." – Walt Whitman 
This quote speaks to the power of curiosity when it comes to slowing down and savoring life's little moments.
It reminds us to take a step back from our judgments and instead open ourselves up to learning more about what's around us.
This approach can provide deeper insight into our lives and help us appreciate them even more. 
"One day at a time; one small step at a time." – Unknown 
If you're feeling overwhelmed or stressed out, this quote reminds us that sometimes it's best just to take things one day at a time.
We don't have to try and do everything all at once; instead, we can focus on smaller steps so that we can better enjoy each moment along the way.  
"Slow down, you're doing fine, you can't be everything you wanna be before your time." – Billy Joel
"Life is not measured by the number of breaths we take, but by the moments that take our breath away." – Maya Angelou 
This beautiful quote reminds us that it's not how much we do in life, but how much we appreciate and enjoy it.
When we take the time to savor those special moments, that's when life truly becomes meaningful. 
"I wanted to live how I really wanted, even if that meant turning against what everyone I knew was doing. I didn't want to be close to the action or save on rent by sharing space anymore. I wanted to live somewhere with quiet views of the mountains, surrounded by nature and with plenty of time to sit, read, write and think." – Lucy Fuggle
"Slow, soulful living is all about coming back to your truth, the only guidance you'll ever need. When you rush, you have the tendency to follow others. When you bring in mindfulness, you have the power to align with yourself." – Kris Franken
"We're so caught up in trying to do everything, experience all the essential things, not miss out on anything important. Life is better when we don't try to do everything. Learn to enjoy the slice of life you experience, and life turns out to be wonderful." – Leo Babauta
"One of the best things you can give your kids is actually free: your time." – Peter Walsh
"Find ecstasy in life, the mere sense of living is joy enough." – Emily Dickinson
"Many a man thinks he is buying pleasure when he is really selling himself to it." –Benjamin Franklin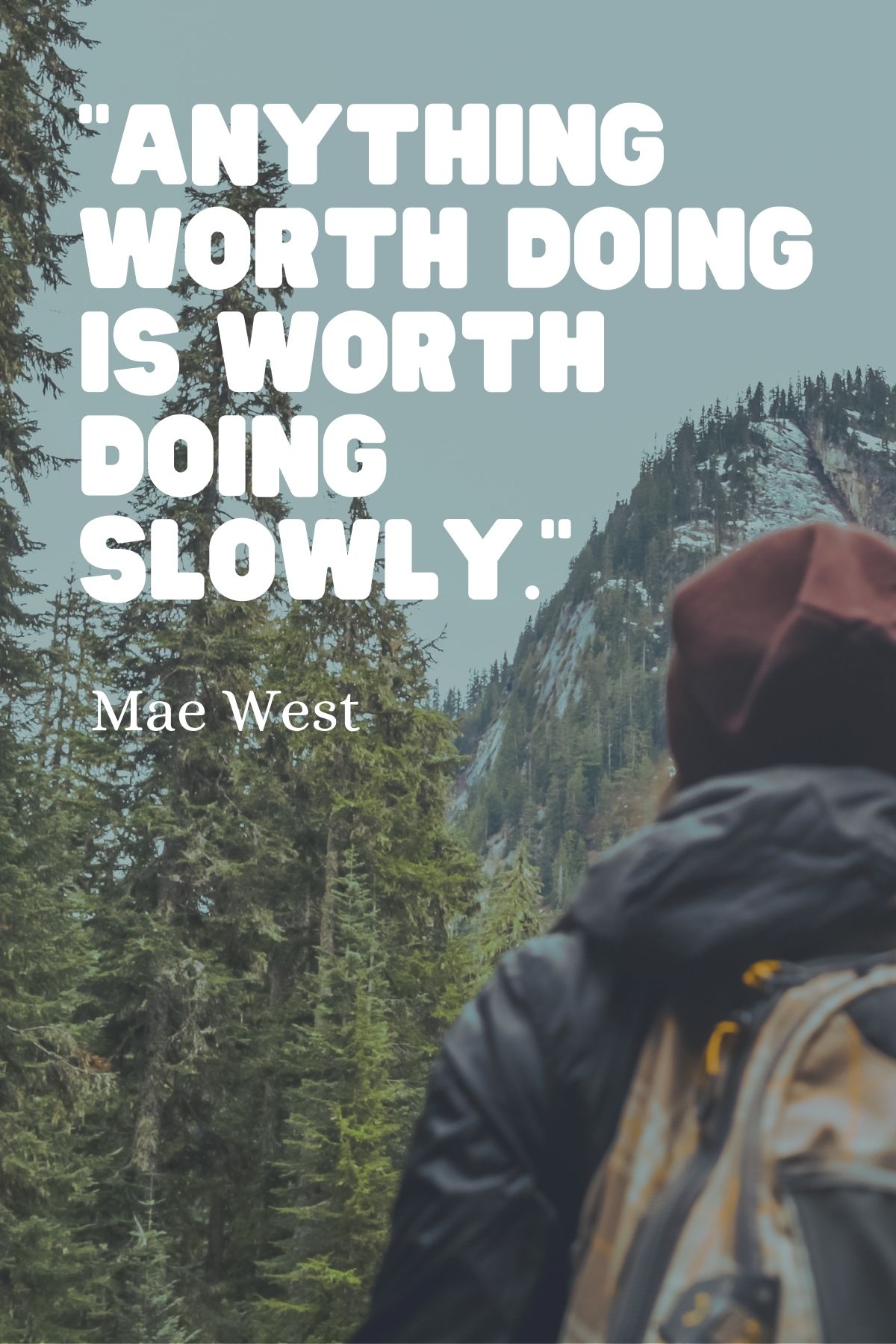 "Anything worth doing is worth doing slowly." – Mae West 
This quote emphasizes the importance of taking our time and not rushing through life.
Instead of focusing on getting things done quickly, slow living encourages us to slow down so that we can appreciate and enjoy each moment as it comes. 
"The best things in life aren't things." –Art Buchwald
"Besides the noble art of getting things done, there is the noble art of leaving things undone. The wisdom of life consists in the elimination of non-essentials." – Lin Yutang 
This quote speaks to the importance of paring down our lives and focusing on what's truly important.
Slow living encourages us to eliminate the non-essentials from our lives so that we can make more room for leisurely pursuits and savor life's precious moments.
"Simplicity is the ultimate sophistication." –Leonardo Da Vinci
"It is not how much we have, but how much we enjoy, that makes happiness." –Charles Haddon Spurgeon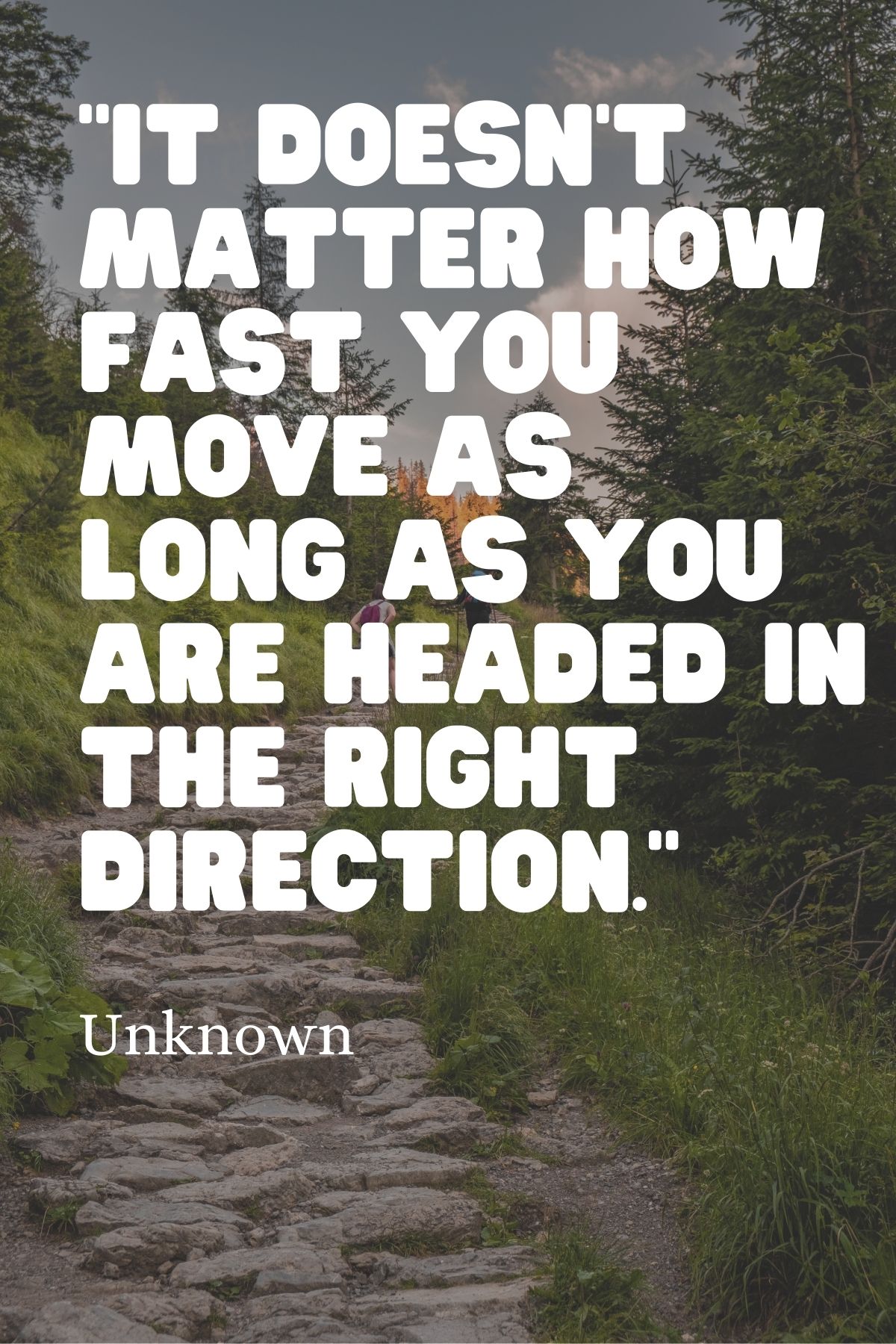 "It doesn't matter how fast you move as long as you are headed in the right direction." – Unknown 
We don't have to rush through every part of our lives just because we feel like everyone else is doing so.
We can take our time and focus on getting where we want to be—not where others expect us to be.
In other words, slow down and make sure you're going in the right direction! 
"Take your time; nothing good comes from haste." – Proverb 
This proverb reminds us that sometimes it's better to wait for something than try and rush it.
Haste may lead to mistakes or worse yet, missed opportunities! Taking your time can help ensure that whatever you do is done properly and with care and enjoy life.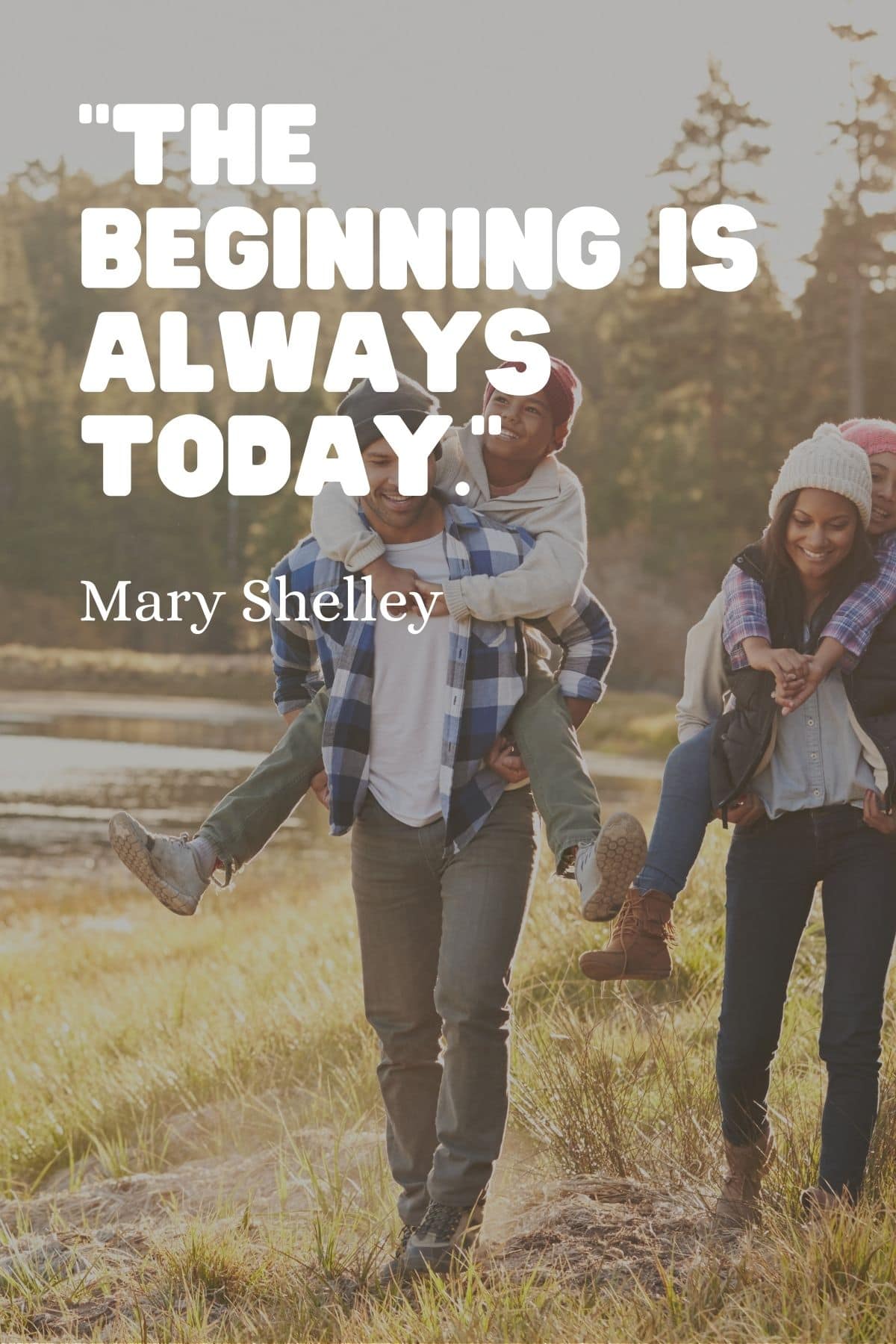 "The beginning is always today." – Mary Shelley 
This quote from Frankenstein novelist Mary Shelley is an excellent reminder that it's never too late for a fresh start.
Slow Philosophy
No matter how long you have been stuck in the same routine, take solace in the fact that each day can be the beginning of something different. 
These slow living quotes remind us of how important it is to slow down in order to appreciate life's precious moments.
Use your time to make real and meaningful connections and life a slow life.
Whether you need an extra dose of motivation or simply want some words of wisdom for your daily routine, these quotes will help keep your feet firmly planted in the present moment – which is exactly where slow living takes place!
So why not take a break from your hectic lifestyle and let these quotes inspire you on your journey toward being fully present?
With just a few simple changes in how we approach life, we can truly begin to live with intention – one small step at a time!