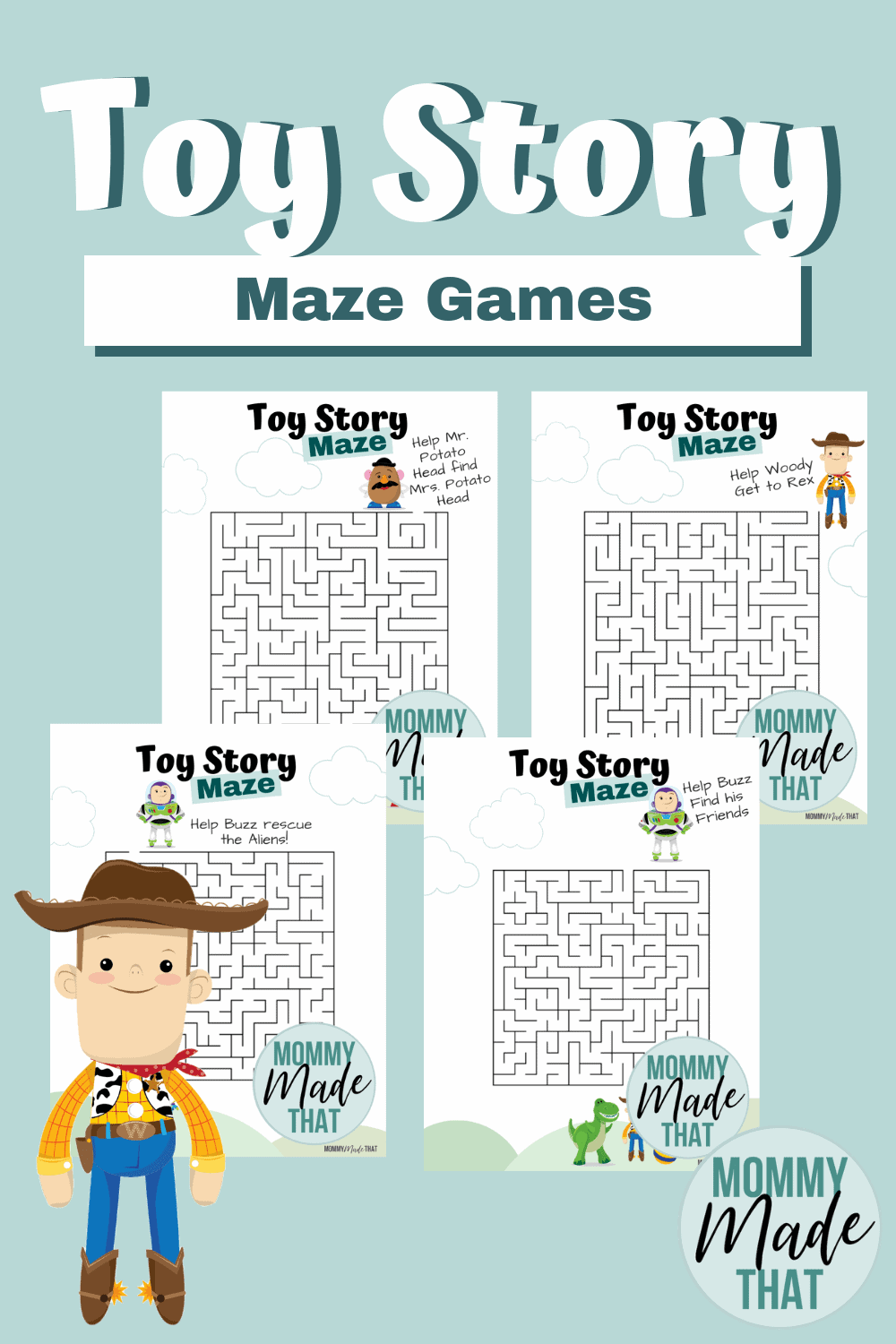 Looking for a fun way to incorporate more toy story activities into your kids day?
How about trying a few of these fun free Toy Story Printable Maze games?
These are fun, easy and make will get your kids to use their noggin. Plus they have super cute toy story characters on them.
Each maze below is different and unique, so make sure to print each one!
Toy Story Printable Maze Games
For this one, help Buzz light year navigate the tricky maze in order to help rescue his cute alien friends!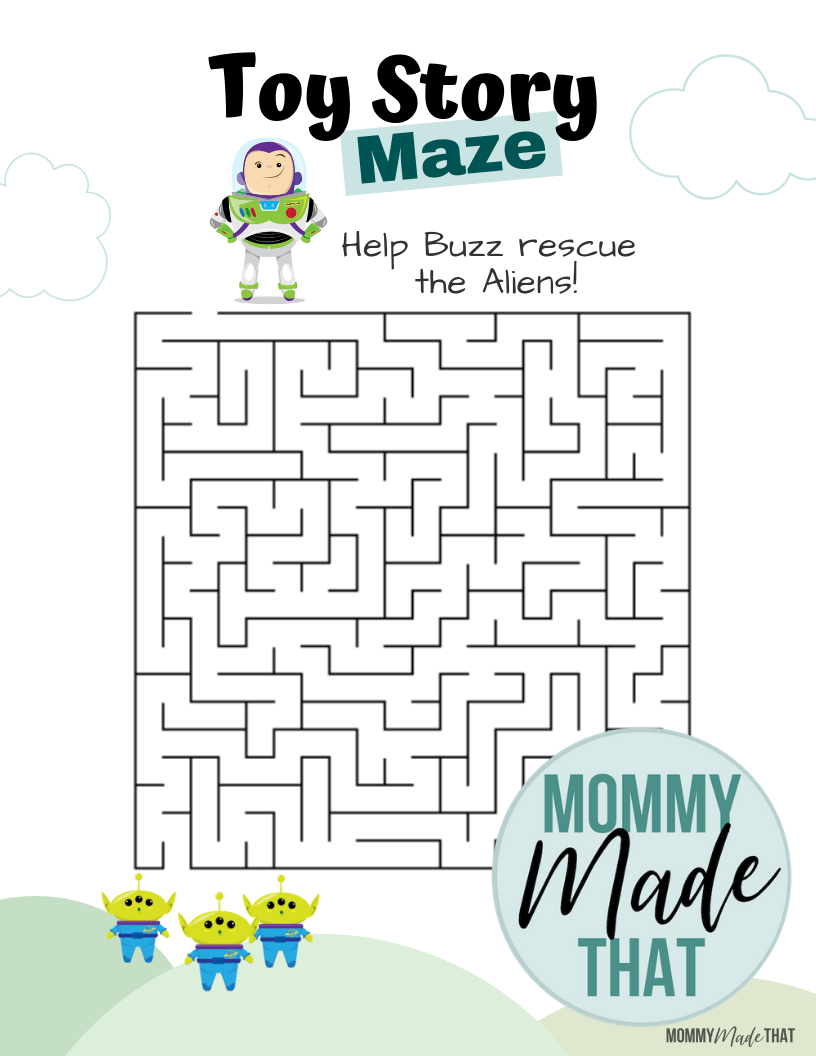 In this maze, help Mr. Potato Head find his beloved Mrs. Potato Head. He'll surely be her hero!

In this maze, help buzz navigate his way to the rest of his Toy Story friends!
In this maze, help Woody find his way to his buddy Rex!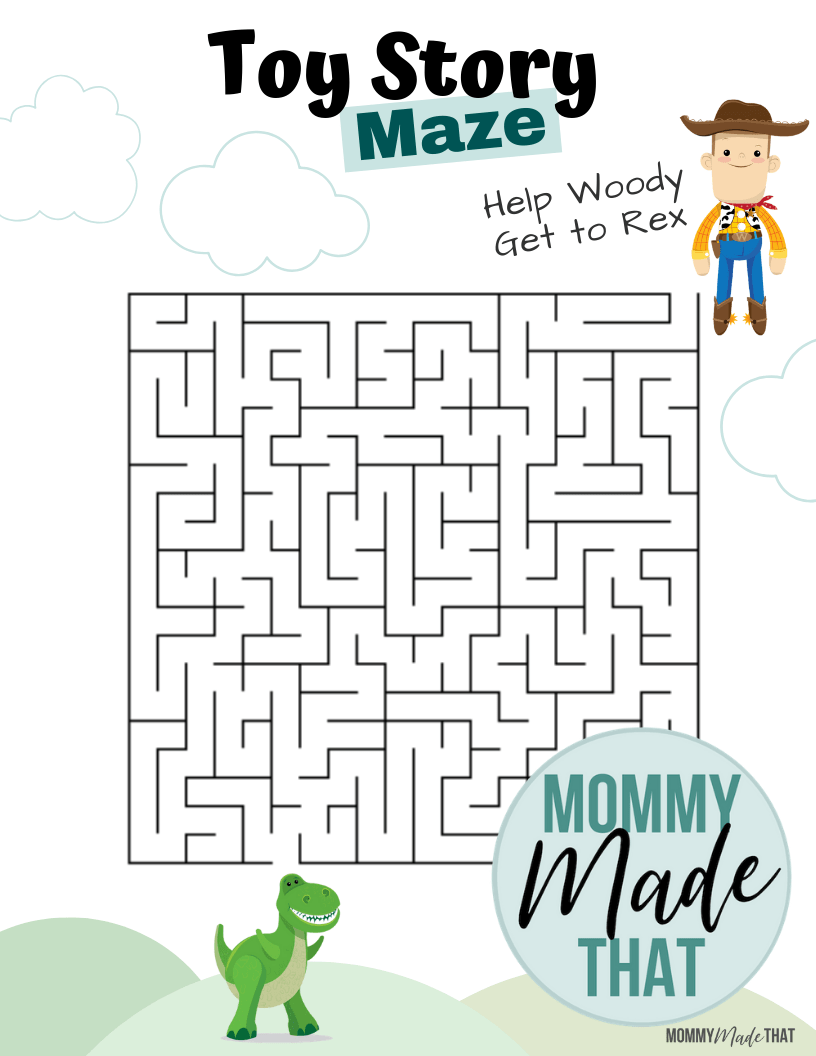 Who is your kids favorite Toy Story character? In our house its a toss up between Buzz light year and Rex for sure.