Here is a simple and easy way to make Elmo cookies in a snap!
Not to mention, these sugar cookies are super cute.
These would be perfect for an Elmo or Sesame Street themed birthday party or just for a fun rainy day activity with the kids.
Elmo Cookies
Supplies To Decorate Your Cookies:
Large Wilton Candy Eyes
Favorite Premade Sugar Cookies
Red Frosting
Butter Scotch Hard Candies
How to Make Your Elmo Cookies
Make or buy your favorite sugar cookies.
Frost each of your cookies with a thick layer of red frosting.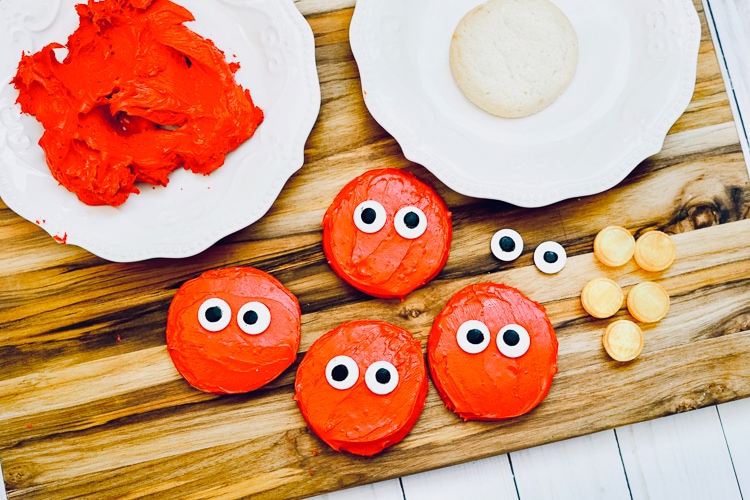 Now take some of your Wilton candy eye pieces and place 2 on each of your cookies to form your Elmo cookies eyes.
Now place a butterscotch candy under each set of the eyes to form the cutest little Elmo cookies!
Super easy and super cute.
And I'm sure your kids will love these decorated Elmo sugar cookies too!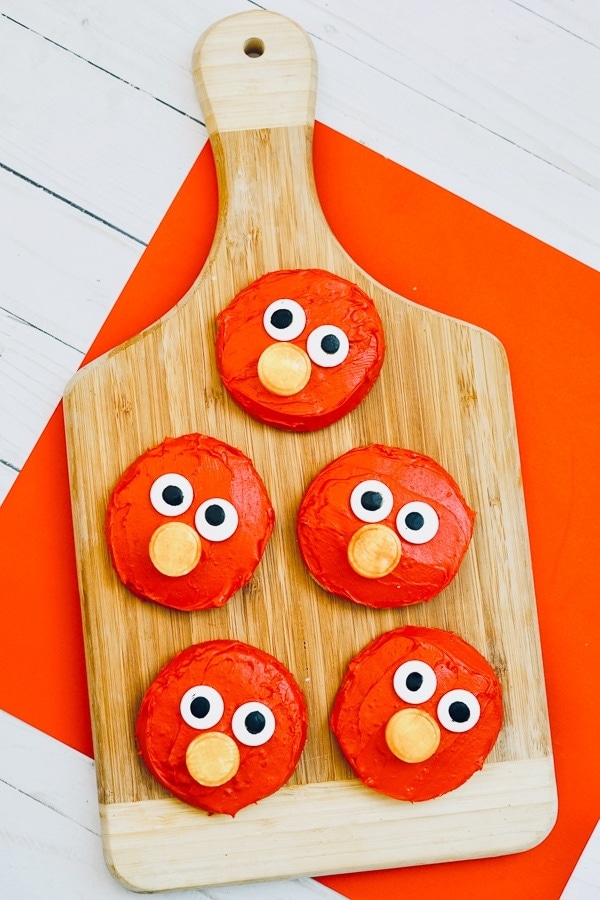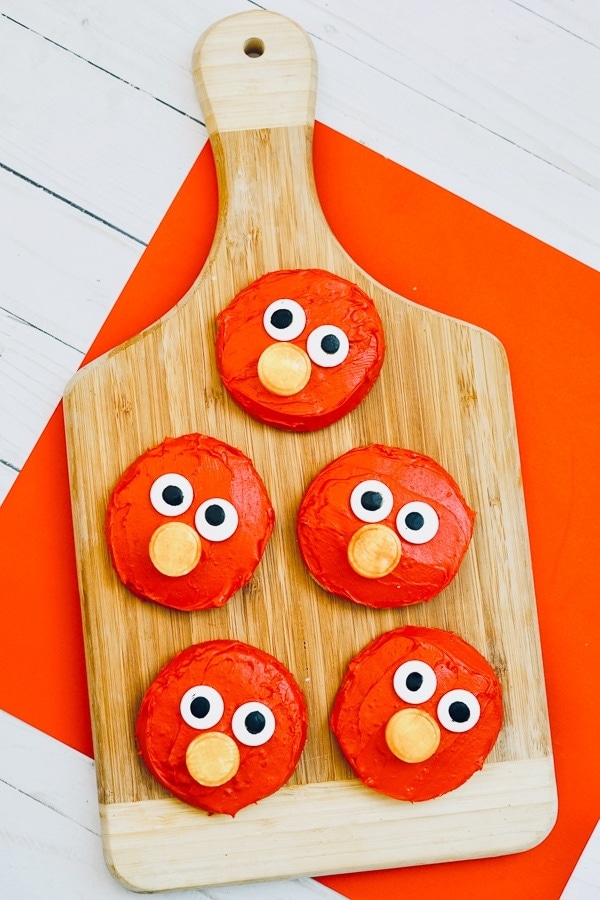 Cute & Super Easy Elmo Cookies
The cute and easy to decorate Elmo cookies are sure to be a hit at your sesame street or Elmo themed birthday!
Materials
Large Wilton Candy Eyes
Sugar Cookies
Red Frosting
Butter Scotch Hard Candies
Instructions
Make or buy your sugar cookeis.

Using your red frosting, frost each of your sugar cookies.

Now place two candy eyes on each cookie to form Elmo's eyes.

Now take one Butter Scotch hard candy and place it on your cookie to create Elmo's nose.

Serve your Elmo cookies and watch the joy!