Heavenly Peppermint Fudge
Christmas time is near! That means it's time to break out all the yummy sweets. A popular favorite is peppermint flavored sweets! So today we cooked up some amazing peppermint fudge. Enjoy!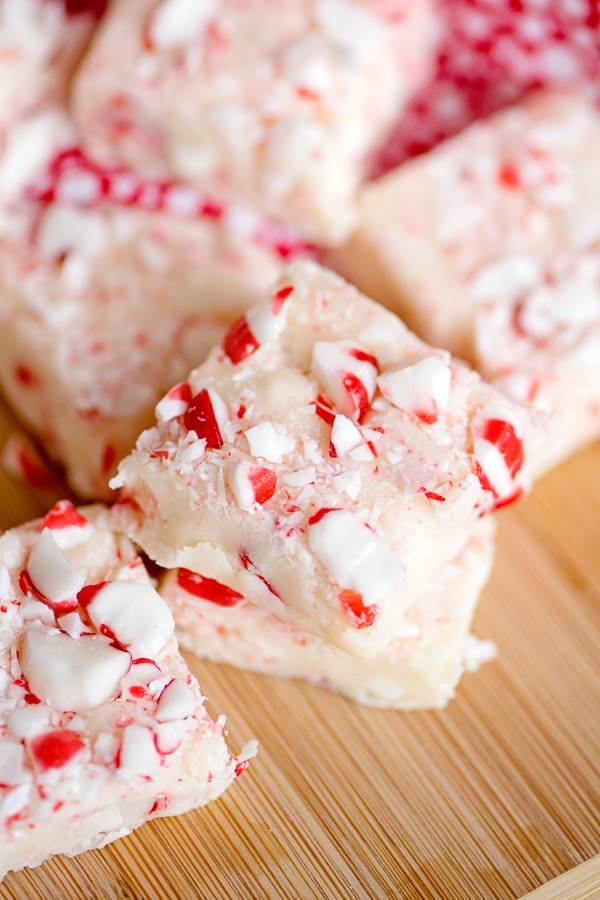 Christmas is near! I love the holiday season.
So much love, joy and celebration everywhere!
The sites, sounds, smells and tastes make it especially enjoyable.
Today we are making a delicious peppermint fudge recipe, that pretty much screams Christmas treat!
It's a great treat to serve at the house, or put in a pretty container and give as a gift!
Ingredients Needed for Peppermint Fudge
12 oz bag of white chocolate chips

1/3 cup of sweetened condensed milk

1 1/2 cups of crushed peppermints or candy canes

1/2 tsp peppermint extract
How to Make Peppermint Fudge
Start by pouring placing your white chocolate chips and the sweetened milk into a large microwave safe mixing bowl.
Microwave the bowl for 30 seconds and stir everything together.
Keep microwaving for 15-second increments until the chocolate is fully melted and mixes well with the condensed milk.
Make sure to watch the chocolate carefully, as you do NOT want to overcook.
Overcooking the chocolate will turn it into an unworkable mess. Not good!
Once it's completely melted and mixed, stir in all of the peppermint extract and half of the crushed peppermints into the fudge batter.
Next, pour the fudge mixture into an 8×8 baking dish that's lightly greased.
To make it easy to remove from the dish you can line the dish with tin foil and lightly coat that.
Then you can pop it out of the pan in one piece and cut perfect squares, which is good if you're giving as a gift.
Once the fudge is layered in your pan, top off with the remaining crushed peppermint and pat lightly so they are pressed firmly into the chocolate fudge batter.
Finally, cover and pop in the fridge for a few hours to allow the fudge to completely firm up.
You can then slice and enjoy!
Make sure to try and eat the fudge within a day or two.
After that time, the peppermint becomes a bit sticky.